Best of Britain: everything you need to know about travel in England, Scotland & Wales
This little island in westernmost Europe has a surprising diversity to its landscapes and cultures. Many of us living here will escape to warmer climes to get our down time or adventure fix, but there's so much to love here and we're often guilty of taking it for granted. From the furthest beaches in Scottish archipelagos and on the English and Welsh coasts, to the thrilling cities that lie surrounded by rolling countryside, our expert travel writers have turned their talents to finding Britain's best bits. This is our guide to travelling in England, Scotland and Wales.
Top 15 cities in Britain
From cosmopolitan, cultural hubs to little gems hidden away on the coast, we've rounded up 15 of our favourite cities in Britain and written a series of guides to help you make the most of a trip.
Whether you're an aspiring historian or just want to escape to the country, Winchester is a compact, walkable city with buckets of charm. The former capital of England is just one hour from London, and while most people flock to see the famous 11th-century cathedral and King Arthur's Round Table, there's so much more to keep you occupied.
Read our guide on how to spend a weekend in Winchester >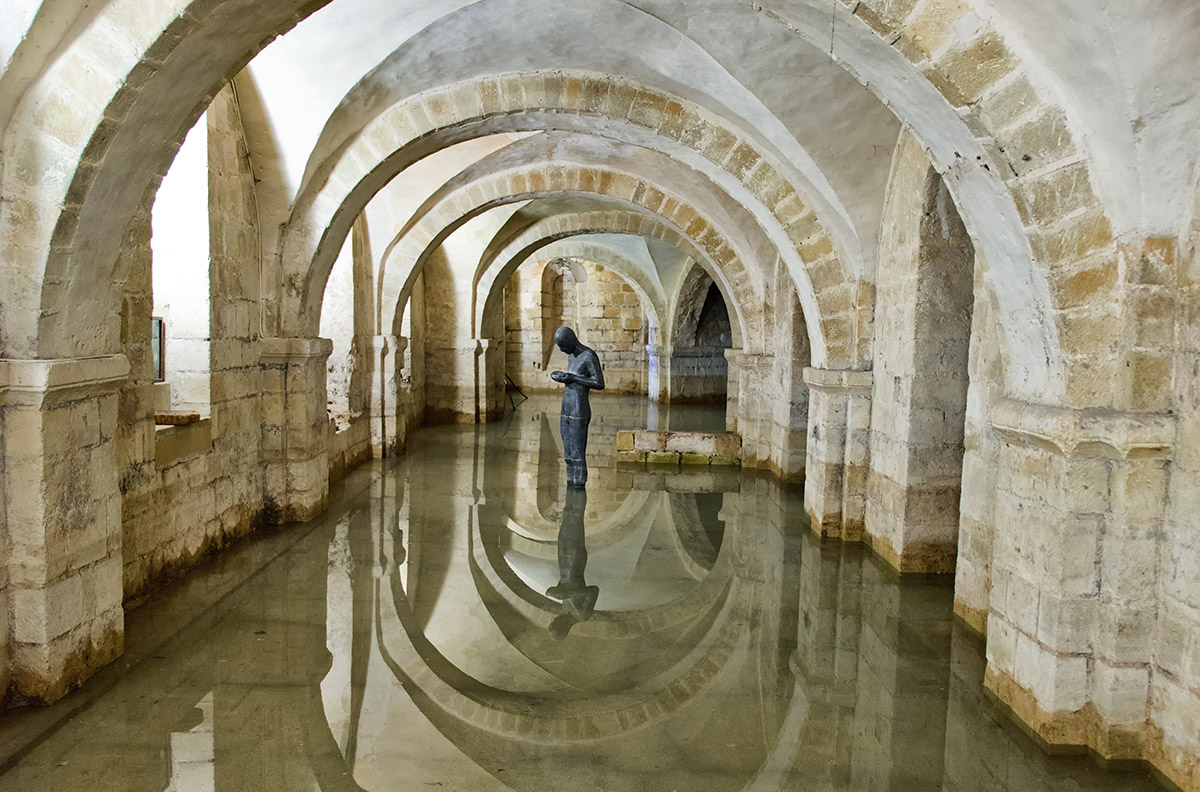 plusONE/Shutterstock
This Scottish city might be relatively small but it packs a mighty punch. Those smart folks at the V&A know it's a special city – they opened their first outpost outside London in autumn 2018 on the waterfront. But it's not just the new V&A Dundee that should be tempting you into a city break here, this Scottish charmer has an innovative spirit, gorgeous coastal location and some creative local restaurants to boot.
Read our guide to Dundee here >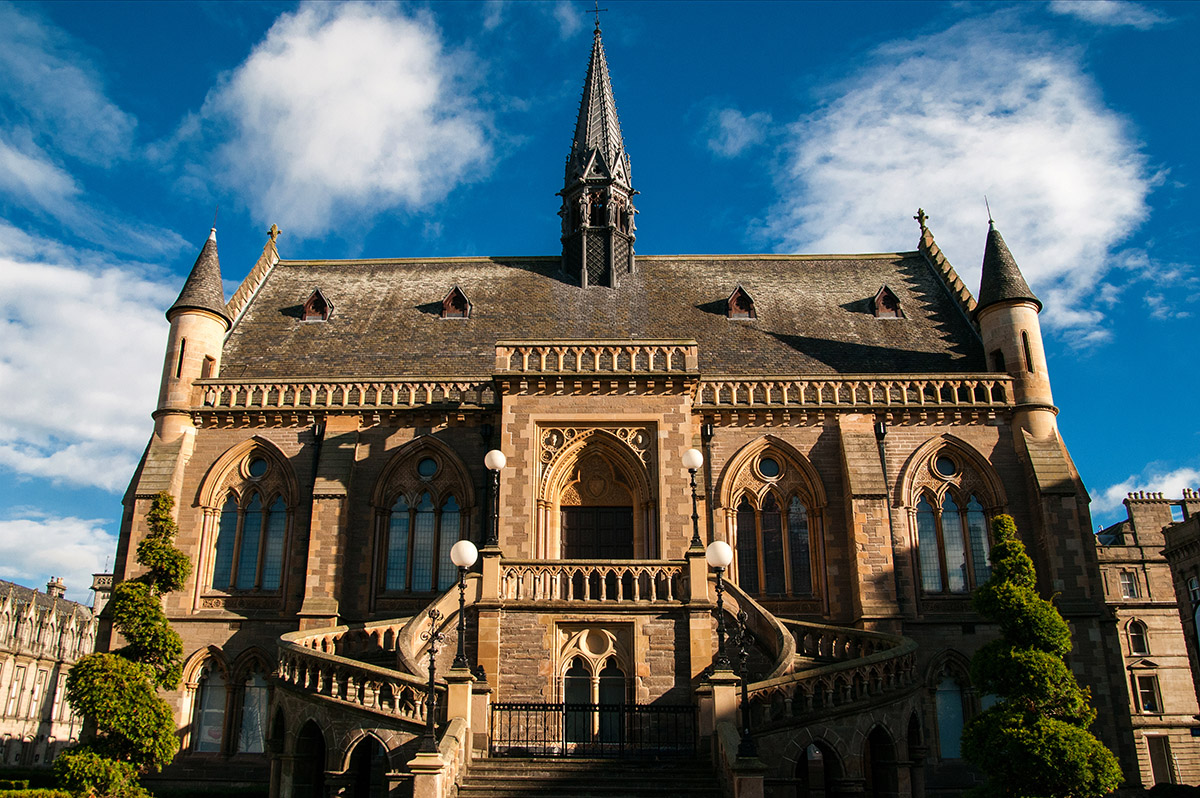 Strelka/Shutterstock
Oxford's world famous university might be what brings most visitors to the city, but although the ancient colleges, scurrying undergrads, singing choirs and ringing bells make this a beautiful place to wander, the city has a flip side too. It's a busy, quirky and creative working city, from the multicultural bustle of east Oxford to the historic car plant at Cowley, birthplace of UK motorcar mass-production.
Here's how you should spend a weekend in Oxford >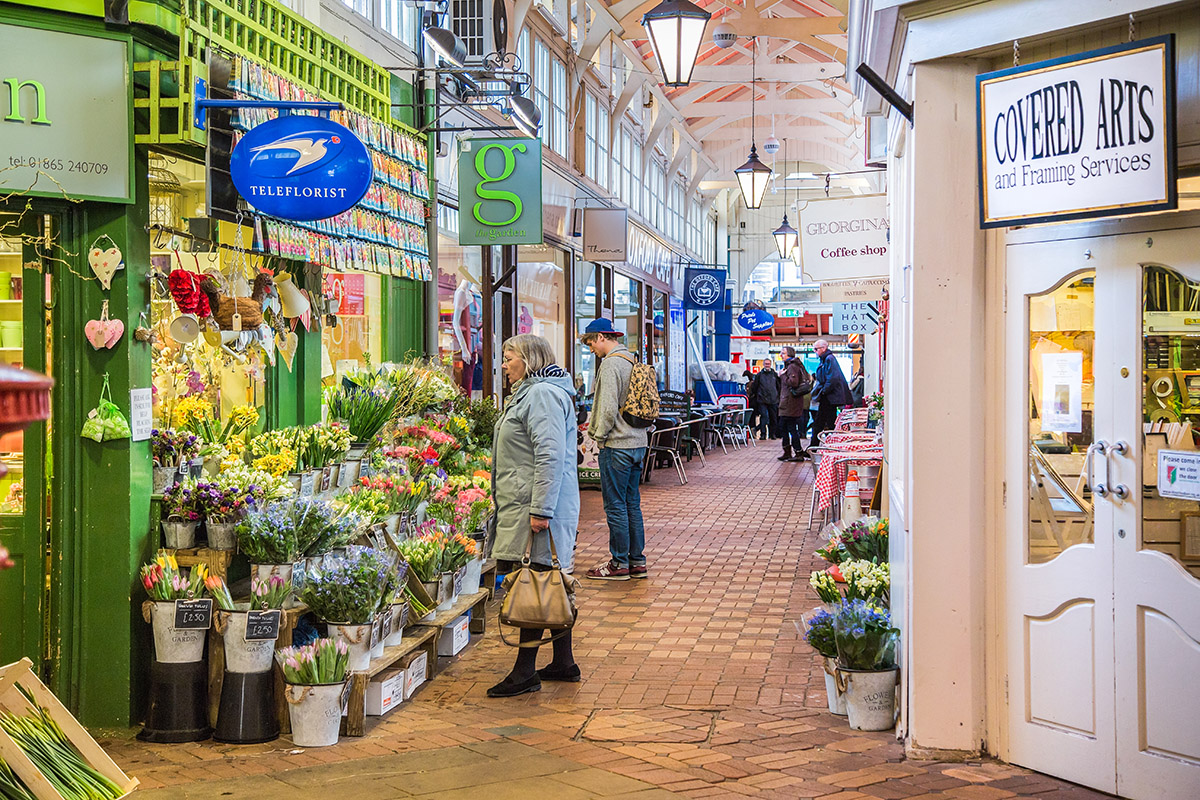 CBCK/Shutterstock
Newcastle has evolved into one of Britain's best cities for a weekend break. The nightlife on Tyneside has long been popular with those who enjoy pubbing and clubbing and now a smattering of museums, galleries and restaurants ensure it's also easy to fill a relaxing couple of days in northeast England. The Georgian stone facades that dominate the city centre are a regal sight, and the recently-renovated indoor Grainger Market houses hundreds of independent local businesses.
Here's how to spend a top weekend in Newcastle >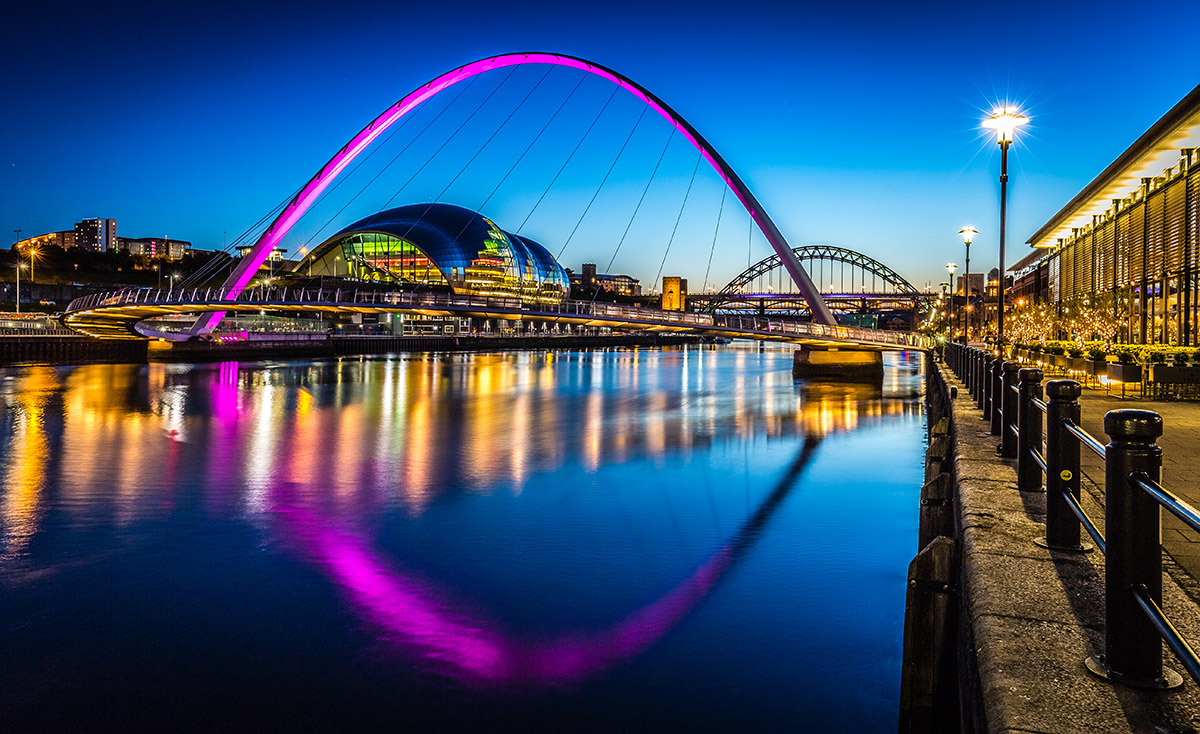 Michael Conrad/Shutterstock
Europe's number one city break destination, London is an ever-changing dynamic city of nearly nine million people. Here you'll find museums stuffed with masterpieces, dizzying skyscraper views and restaurants that have critics scrabbling for superlatives. However, in places it remains surprisingly low-key, with a patchwork of distinct neighbourhoods that range from charming Georgian squares and pristine village greens to graffiti-strewn arts quarters.
Here's our expert's guide to exploring London >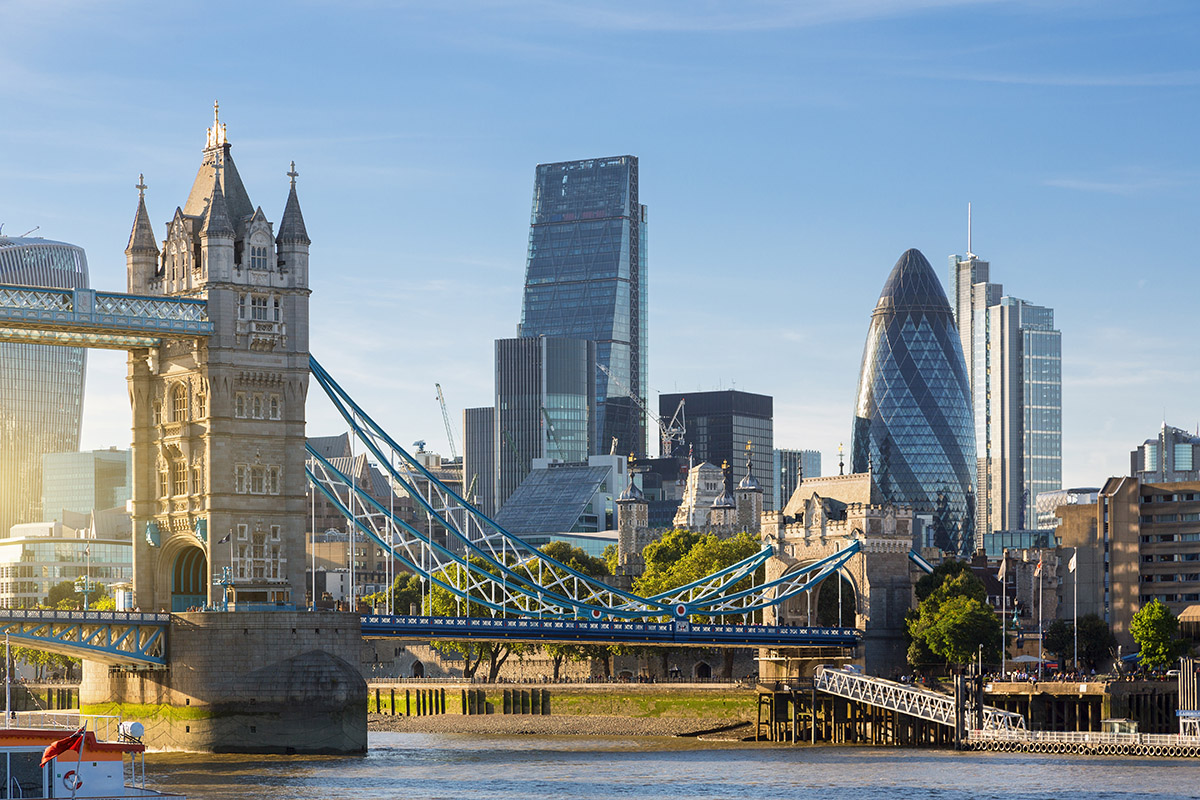 s4svisuals/Shutterstock
These past few decades have seen Liverpool basking in the glory of regeneration. Its successful 2008 stint as European Capital of Culture placed the city firmly back on the international stage and today this dynamic northern city is buzzing. A weekend is just enough time to get a taster of how one city manages to be both down-to-earth and forward-thinking.
Here's our guide to a long weekend in Liverpool >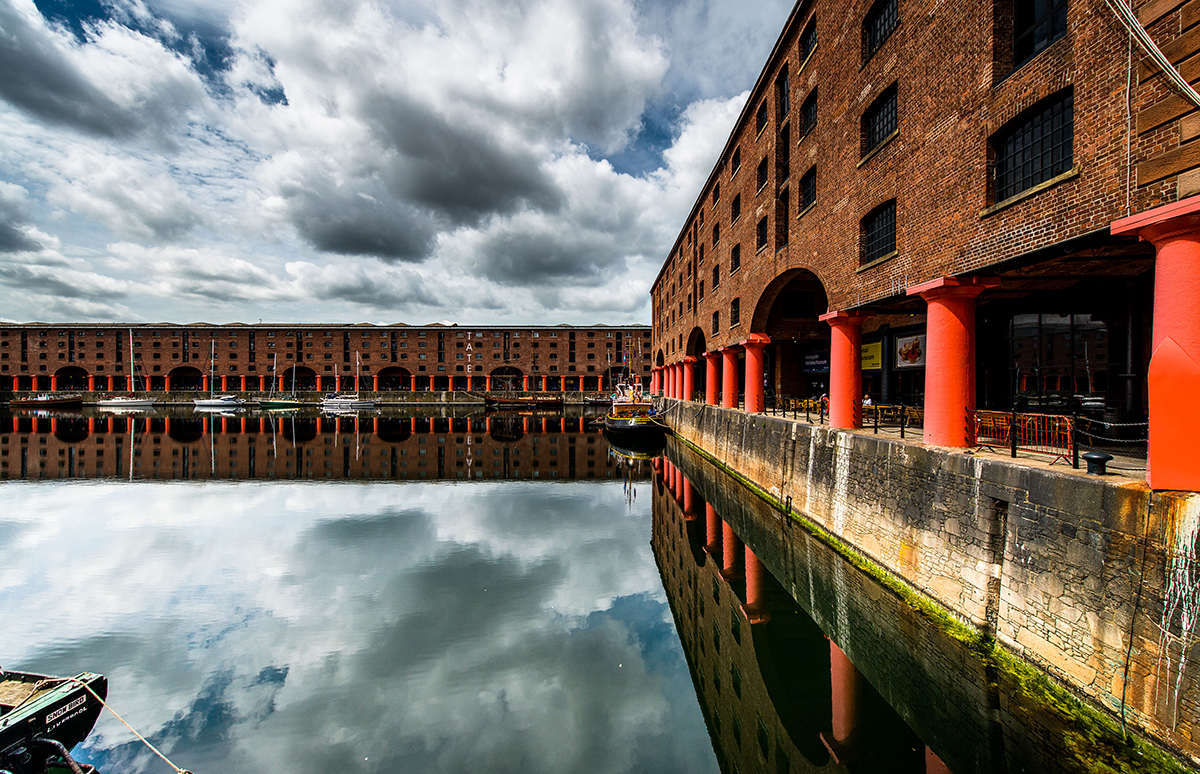 Visit Liverpool
Glasgow's nickname, the 'Dear Green Place', could hardly be more apt. The city encapsulates Scotland in miniature, with a rolling band of crooked hills and whisky distilleries to the north, a river carving through its midriff and just shy of 100 parks, gardens, castles and national treasures woven into its fabric. From rock 'n' roll drama to urban whisky – via trend-setting art and architecture – Scotland's upbeat capital of cool has it all.
Here's our guide to weekending in Glasgow >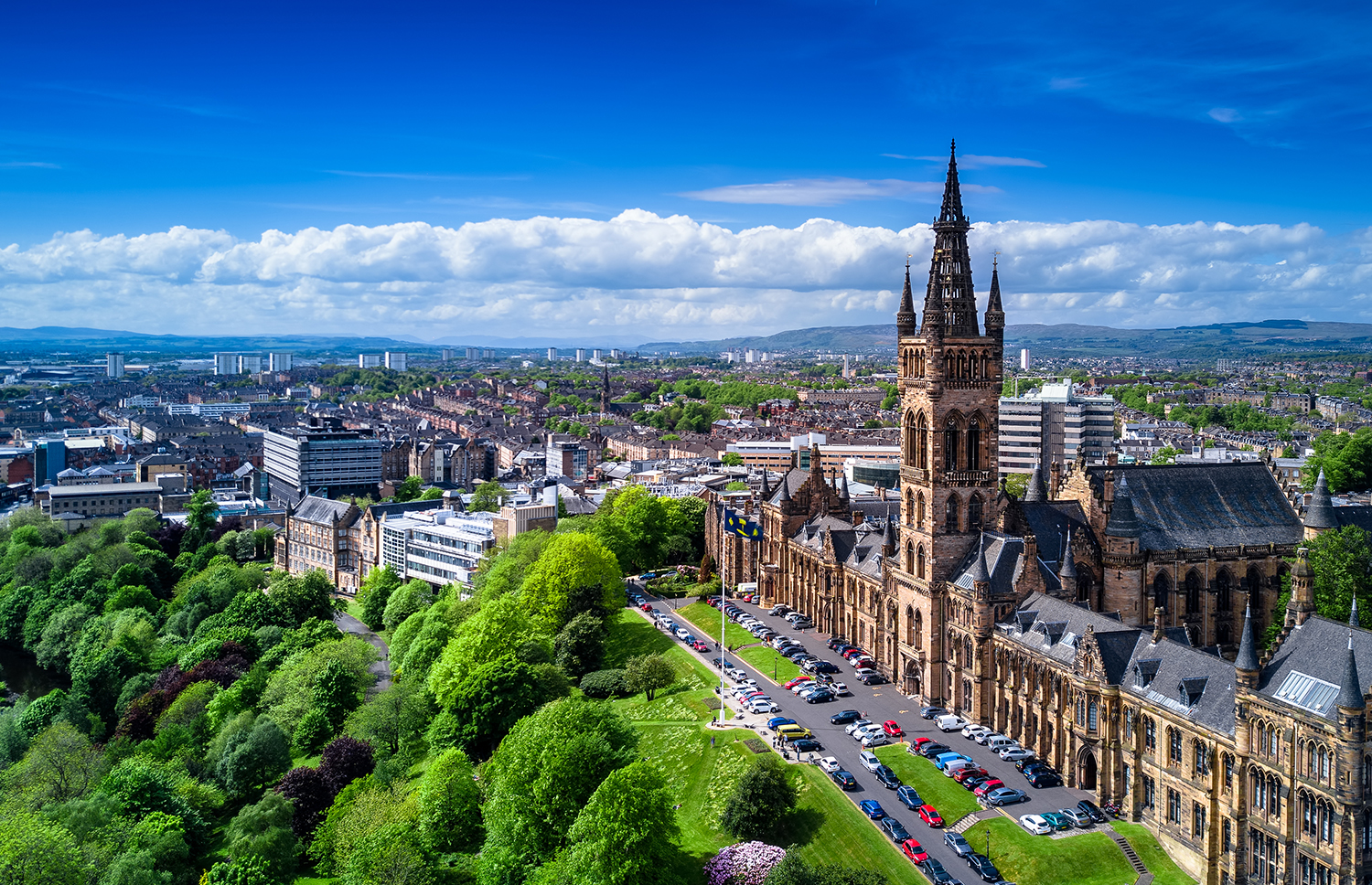 CappaPhoto/Shutterstock
Cardiff offers up an inimitable blend of ancient folklore, industrial heritage and contemporary style. The city centre itself is compact, sandwiched between a magnificent medieval castle at one end and a chic waterfront hangout at the other. And in between, a great concoction of history and customs.
Read our guide to Cardiff here >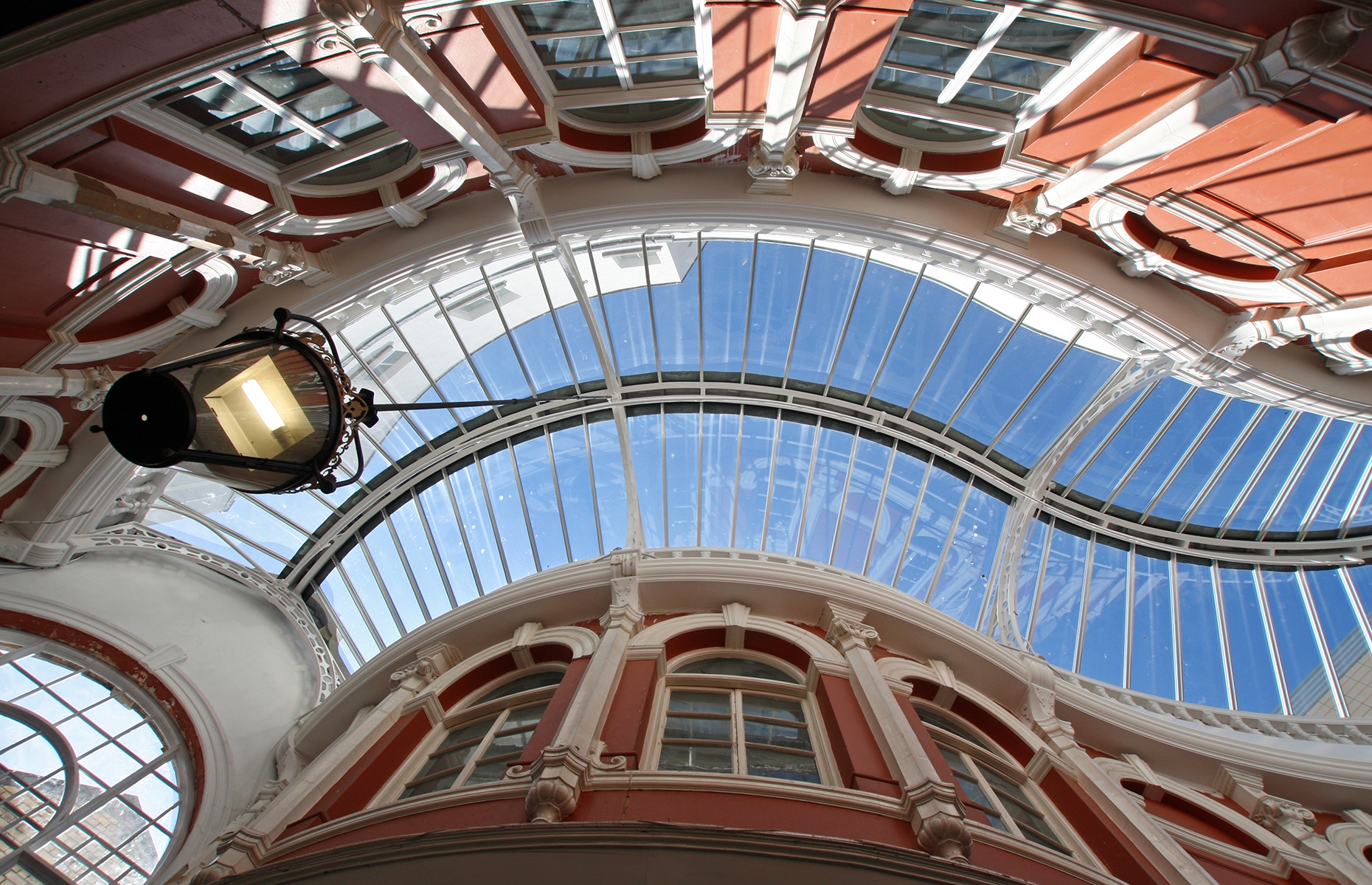 Thierry Maffeis/Shutterstock
Leeds' smattering of bars, stylish Victorian shopping arcades and thriving arts scene lend the West Yorkshire city a dynamic vibe. It isn't a place that shouts about its history, but glance up – above the modern ground-floor shopfronts – and you'll spot inscriptions and bas-relief sculptures that nod to its past.
Explore more of Leeds with our weekend guide >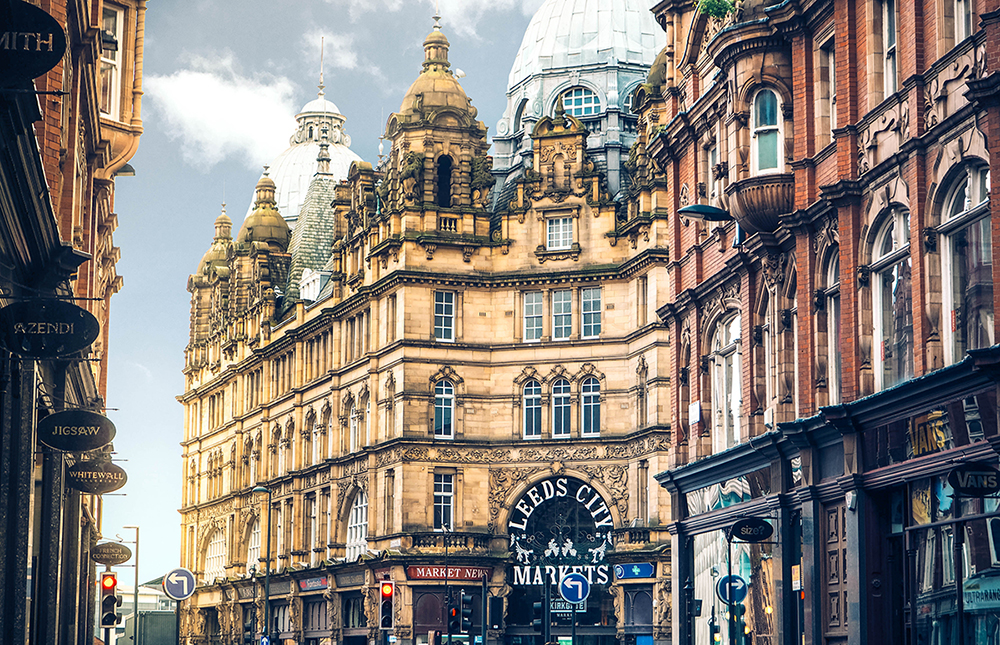 Prawrawee Lim/Shutterstock
Dubbed the "City of Makers", Derby has a do-it-yourself attitude, an exciting independent food and drink scene, and an energy that's infectious. It was an important city during the industrial revolution, and while it doesn't quite play the same role in society today, the spirit of making things is rife throughout the city. It has one of the fastest growing economies in the UK and there are exciting plans afoot for the future.
Find out why we love Derby here >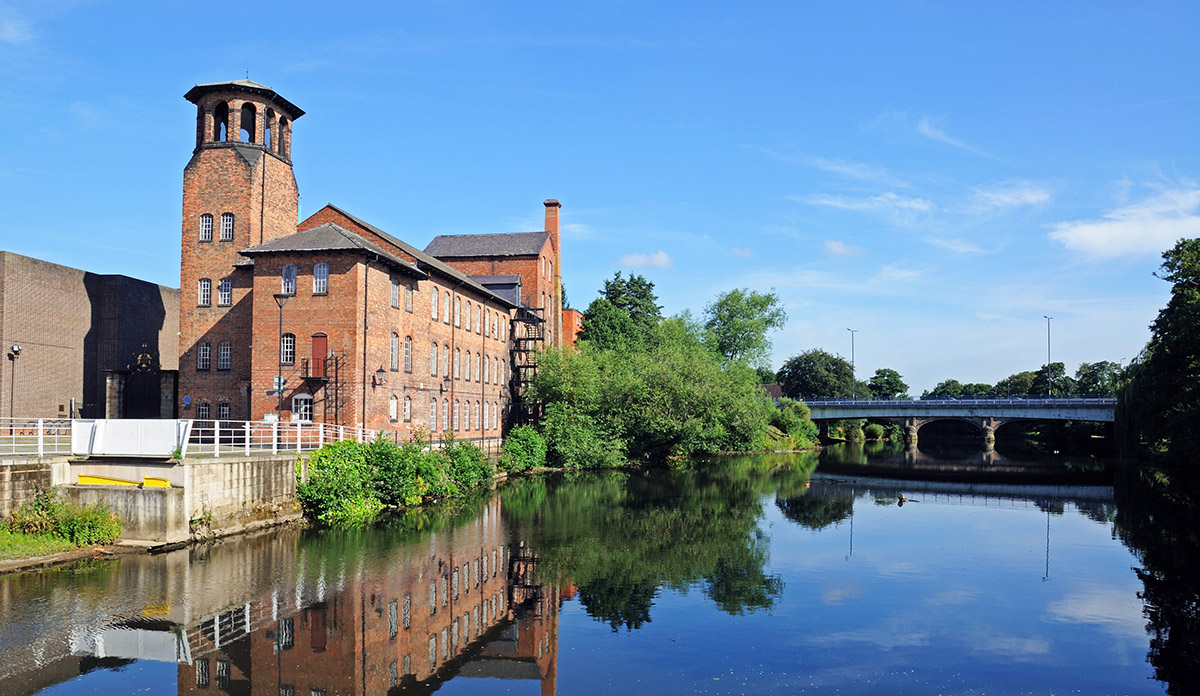 Caron Badkin/Shutterstock
Hull had its time in the limelight in 2017 after winning City of Culture status. Since, visitor numbers have skyrocketed: it's estimated that 4.7 million people visited Hull in 2017. The boom has had a lasting impact on the city, and now it's a brilliant destination for Brits and overseas visitors alike to explore some of what makes Hull such an exciting and creative destination.
Find out more about what's next for Hull here >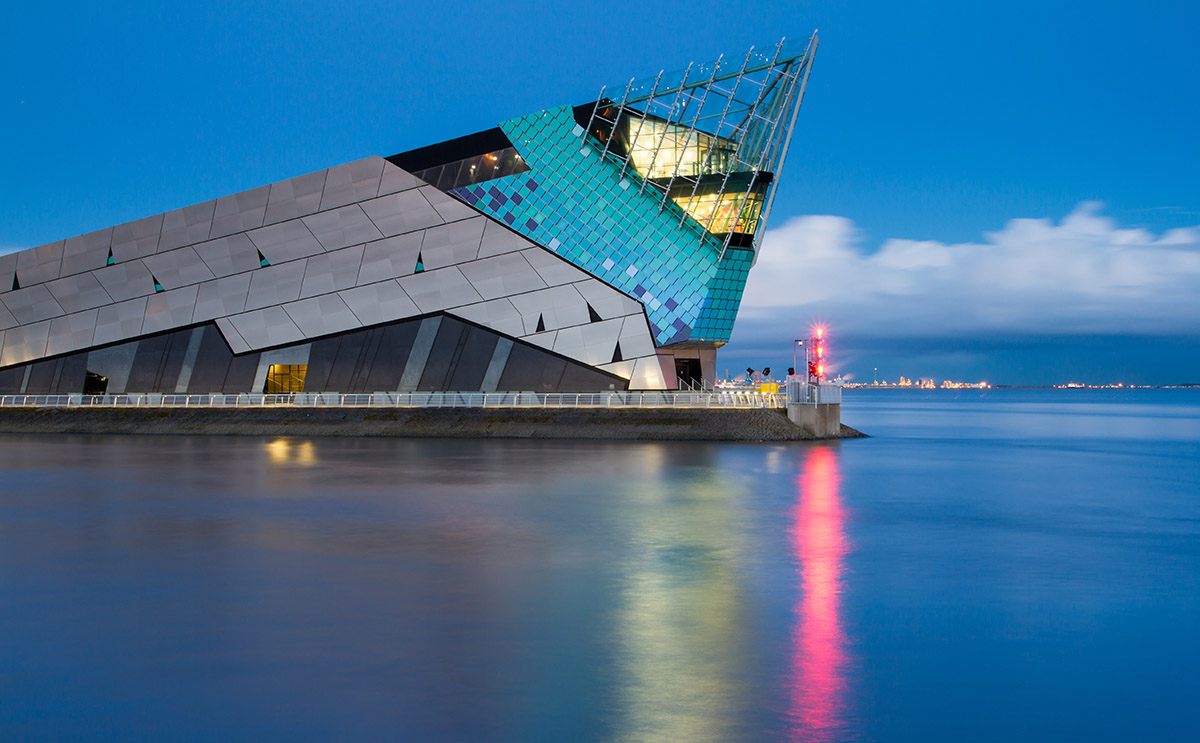 PhilMacDPhoto/Shutterstock
Once the world's fastest-growing city, Manchester prides itself on many things: world-famous football teams, a legendary music scene, its celebrated tram system and of course, the much-loved TV soap, Coronation Street. Spend a weekend here wandering the Northern Quarter or learning about the city's industrious past and you'll no doubt be impressed.
Read our guide to weekending in Manchester >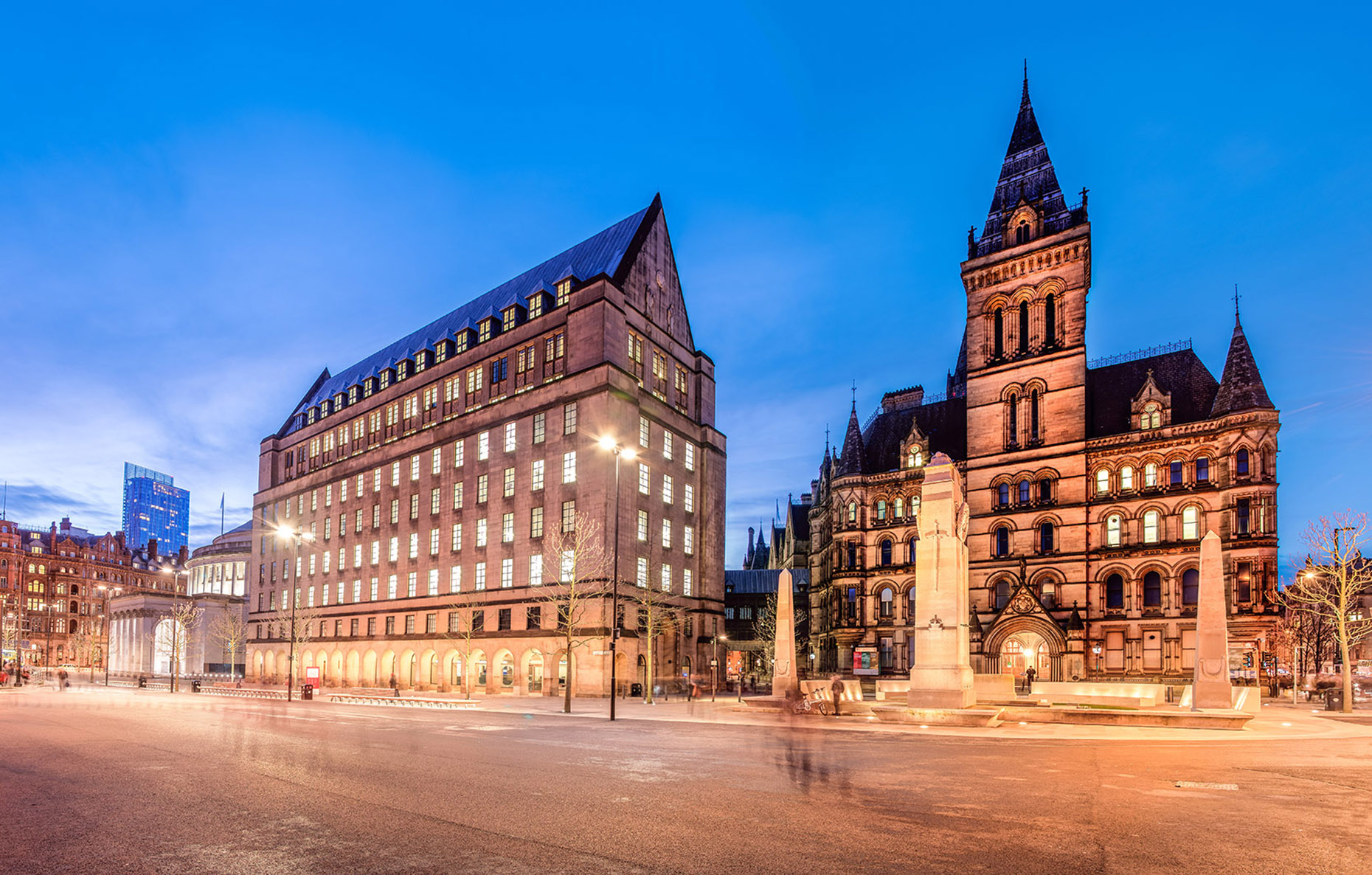 Shahid Khan/Shutterstock
Britain's smallest city is a glorious base for exploring Pembrokeshire, but don't be so quick to leave. St David's is brilliant mix of everything Wales does well: excellent local food, brilliant beer and a view around every corner that will keep you coming back.
Here's how to spend a weekend in St David's >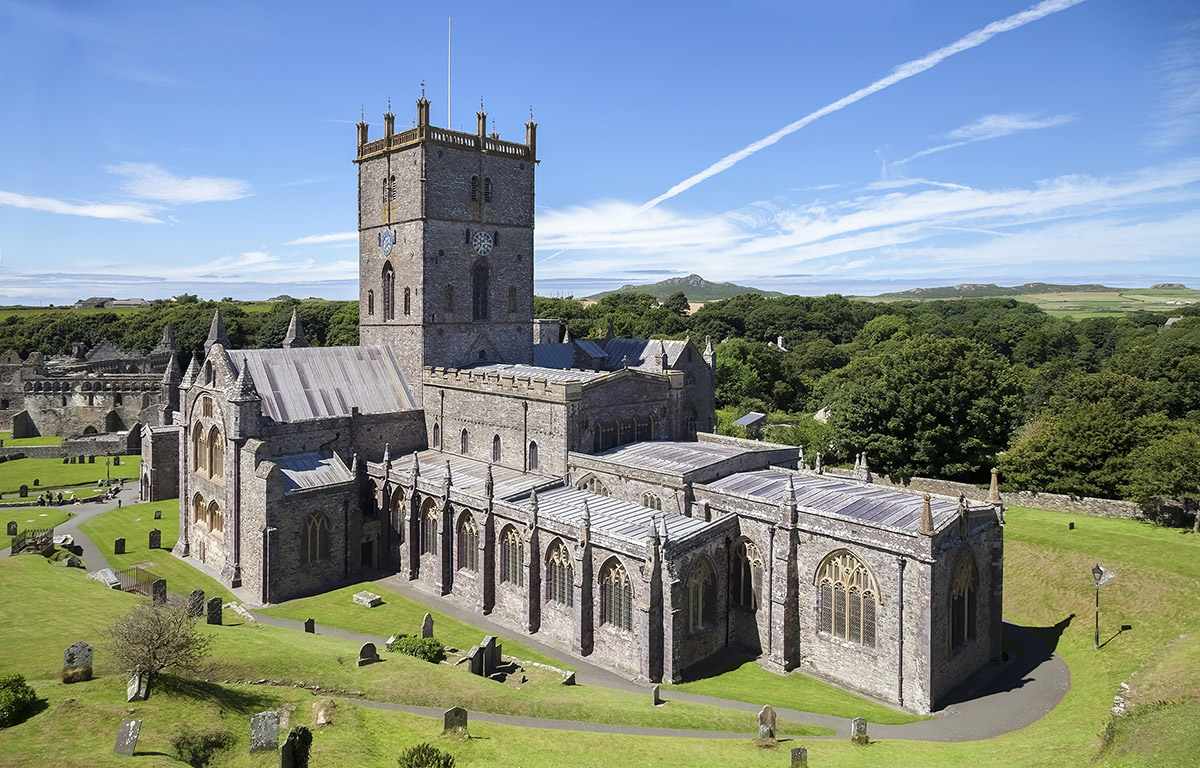 Andrew Roland/Shutterstock
Inverness is unlike any other city in Scotland. For starters, it's the most northerly, which brings its own benefits (a natural, rugged playground on its doorstep, for one) and challenges (namely, the weather). It's also part of a proud region that has its own traditions and heritage which, over the centuries, have created a distinct character. Spend a weekend here and you'll get a glorious taste of the Scottish Highlands.
Read our guide to Inverness >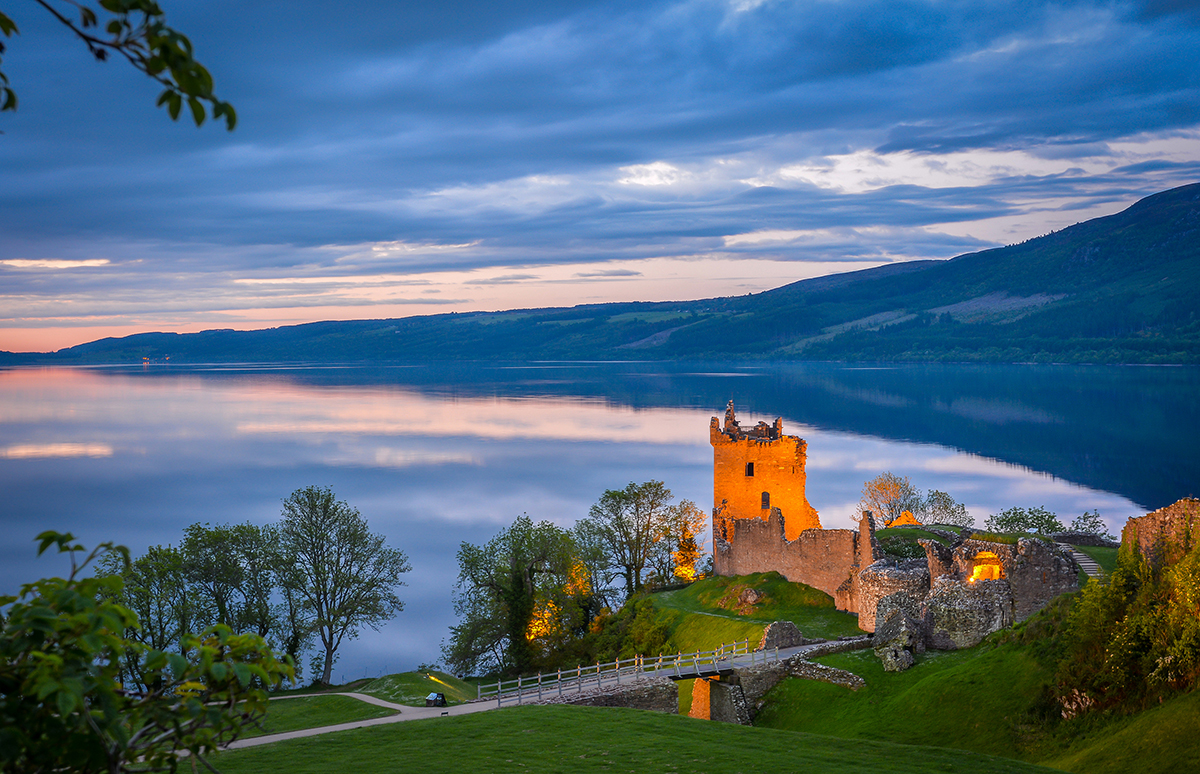 nitsawan katerattanakul/Shutterstock
For such a small city, Cambridge has had an outsized impact on the world – thanks, of course, to its university. But gazing at ancient buildings and dodging stressed-out cycling students are far from the only things to do here. Head away from the hordes of tourists in the centre and you'll find there's so much more to it, from the close-knit community around Mill Road to many cosy real-ale pubs.
Here's how to spend a smart weekend in Cambridge >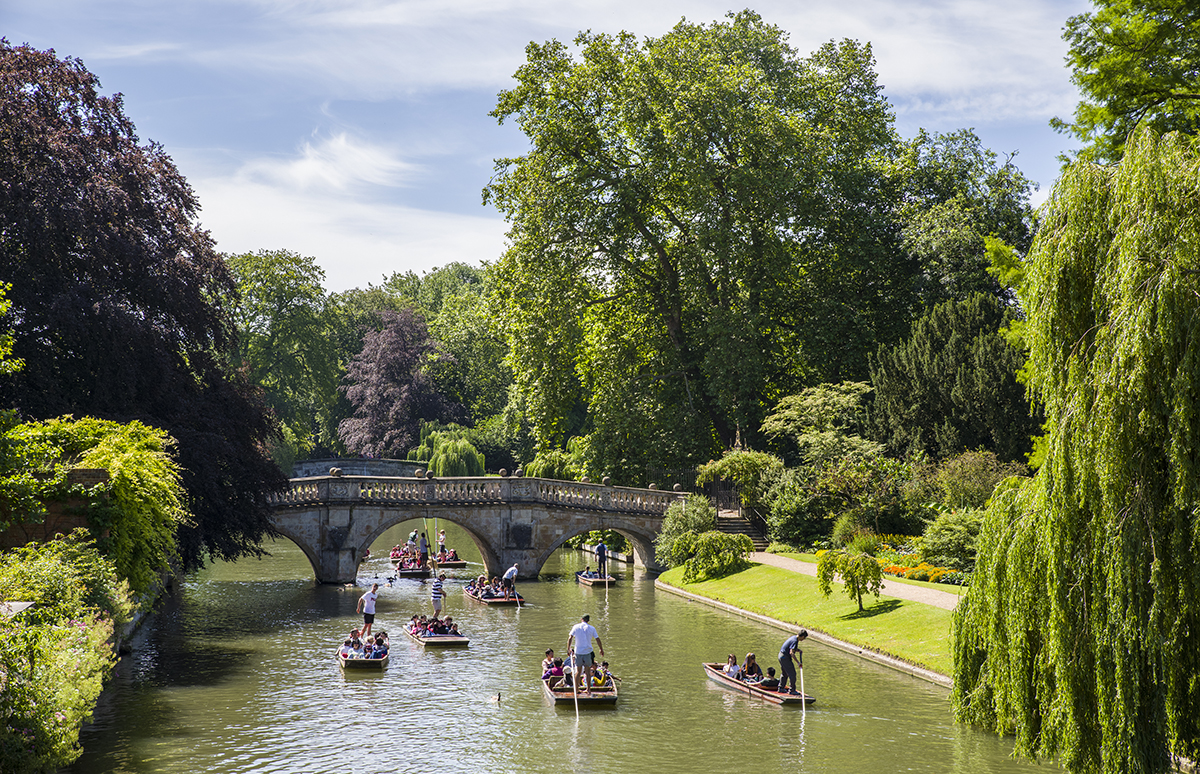 chrisdorney/Shutterstock
Top 10 towns in Britain
You don't have to go on a city break to have a great weekend away. These 10 towns get our votes as the best in Britain.
The Kent seaside town of Ramsgate might have had its heyday in the Victorian era, when Queen Victoria would holiday here, but today it's seeing a revival. Head here to soak up history, indulge in a great café culture, drink in some good pubs, and enjoy a little window shopping in a smattering of excellent vintage shops.
How to spend a great weekend in Ramsgate >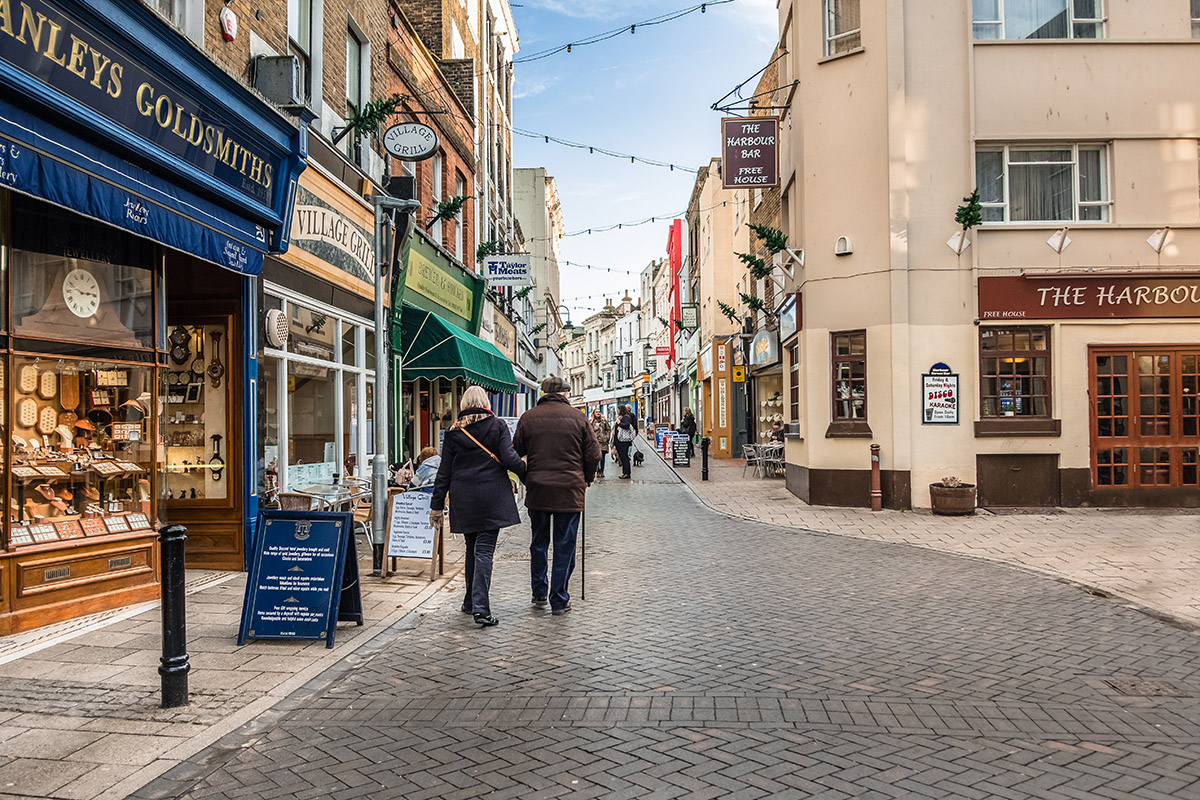 CBCK/Shutterstock
Right next door to big-hitter Bath, Bradford on Avon is a gorgeous Cotswold town, perfect for a slow weekend away. At its heart is a winding river lined by woollen mills, and a recent development of shops, restaurants and a stylish hotel has given the town a new edge.
Read why we love Bradford on Avon >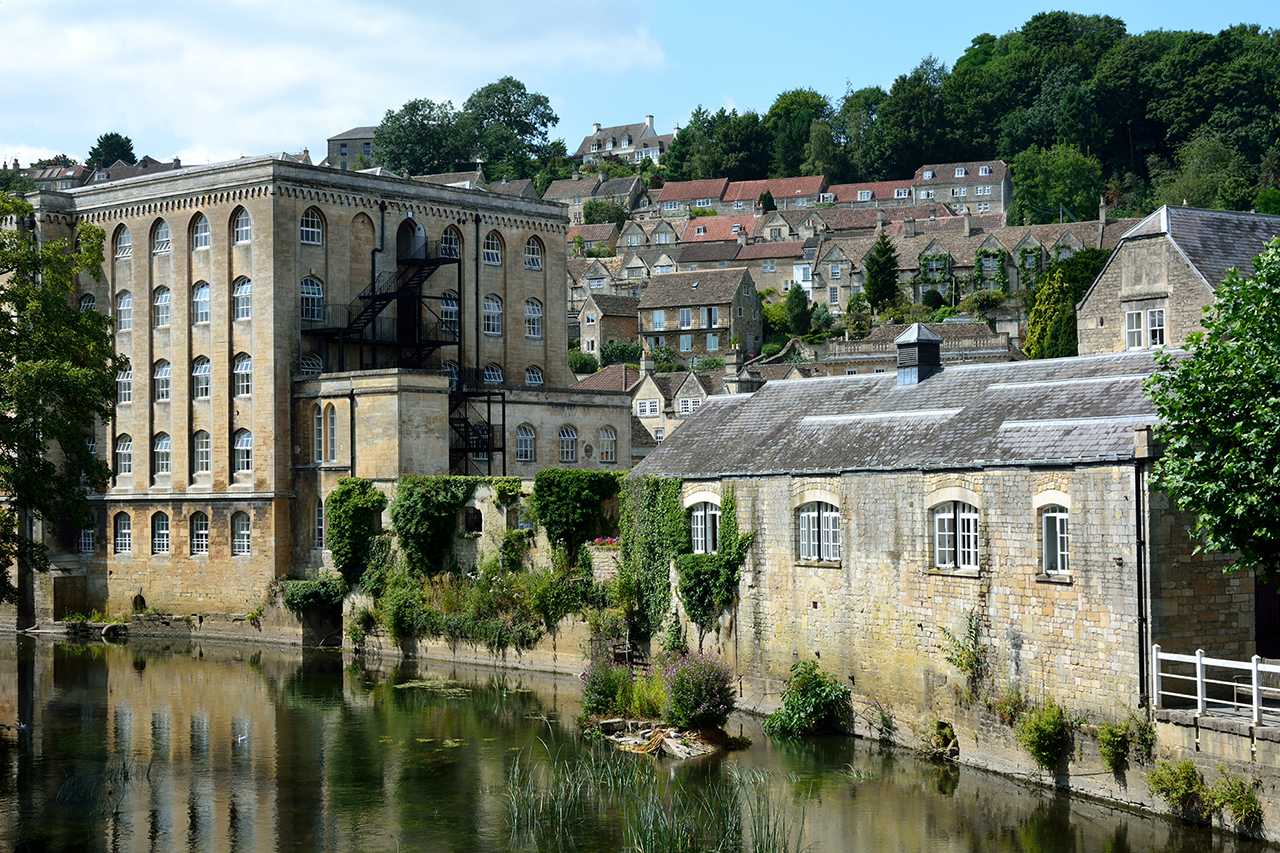 IanRedding/Shutterstock
Portmeirion village, located just outside the Snowdonia National Park boundaries in North Wales, looks somehting out of a fairy tale. Inspired by the multicoloured facades of Portofino in Italy, this Welsh village is more than just a pretty picture.
Find out why you should explore Portmeirion here >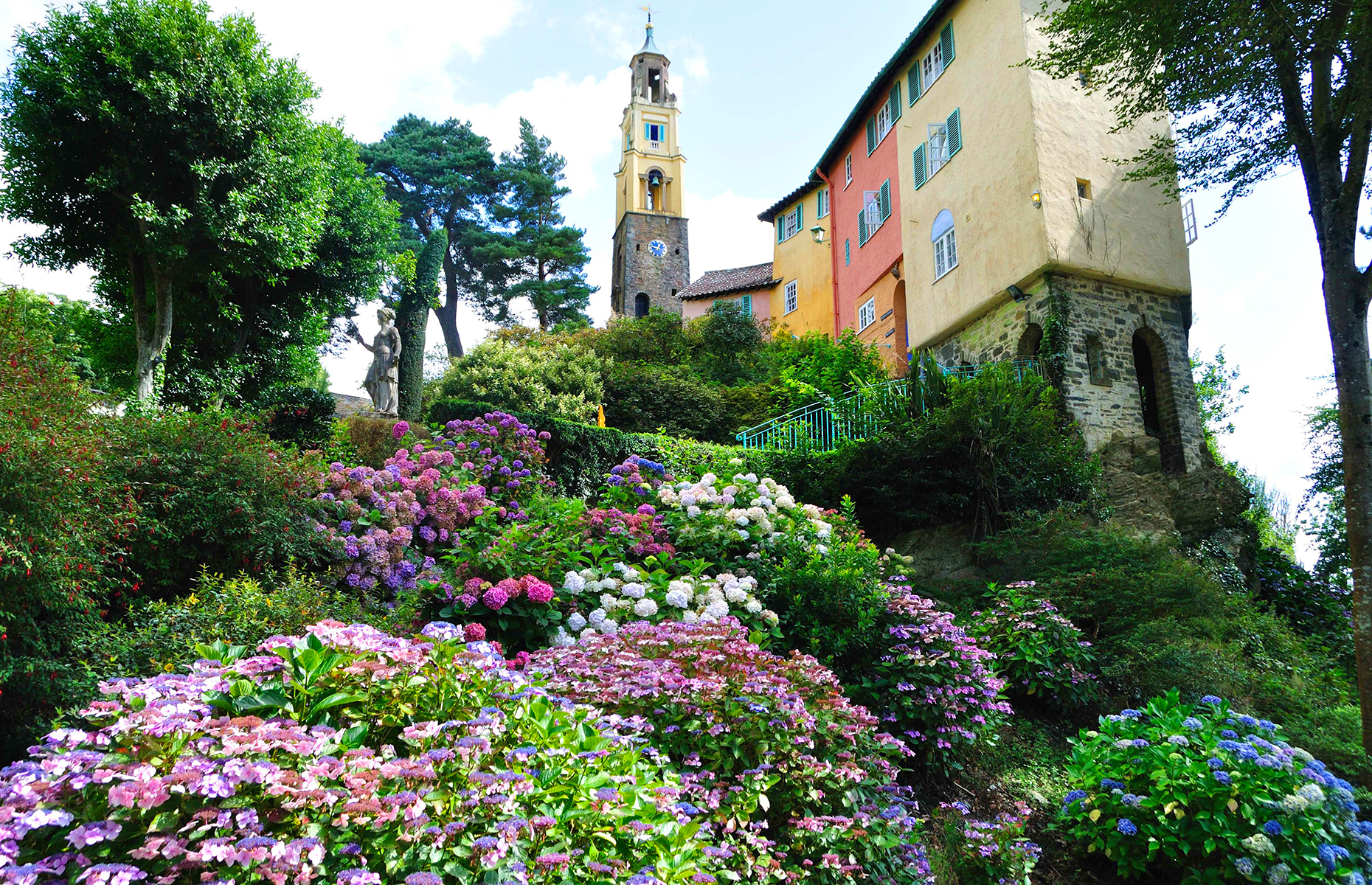 J Li/Shutterstock
It bills itself as Shakespeare's birthplace, but Stratford-upon-Avon has plenty to offer those who aren't big fans of the Bard. From walks along the river to cocktails with a view, this little town makes for a glorious weekend away.
Find out what to do in explore Stratford-upon-Avon >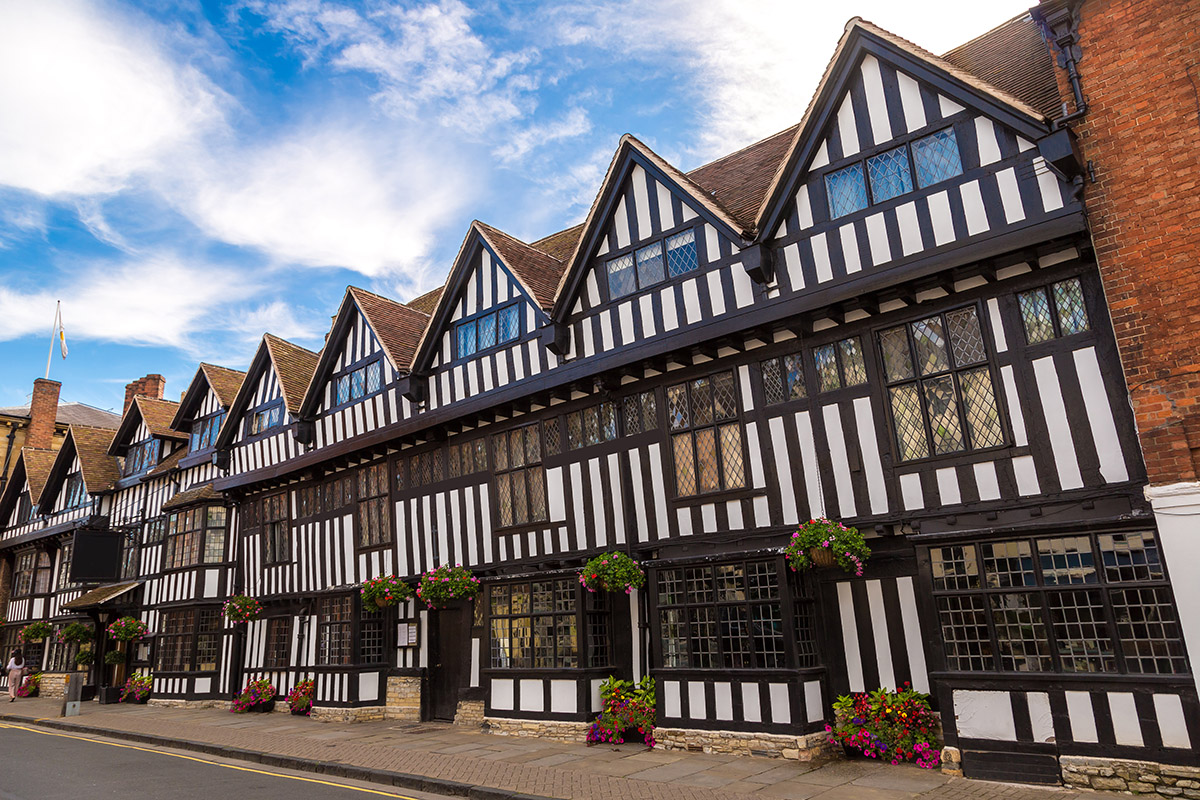 S-F/Shutterstock
Home not just to golf, but also the oldest university in Scotland, St Andrews is perched on the east coast of Scotland just north of Edinburgh. It's more than just a golfing hub though, with a spectacular ruined cathedral, 15th-century cloisters, faculty houses and narrow cobbled streets giving the town a collegiate, campus-like feel unlike anywhere else in Scotland.
Our guide to escaping to St Andrews >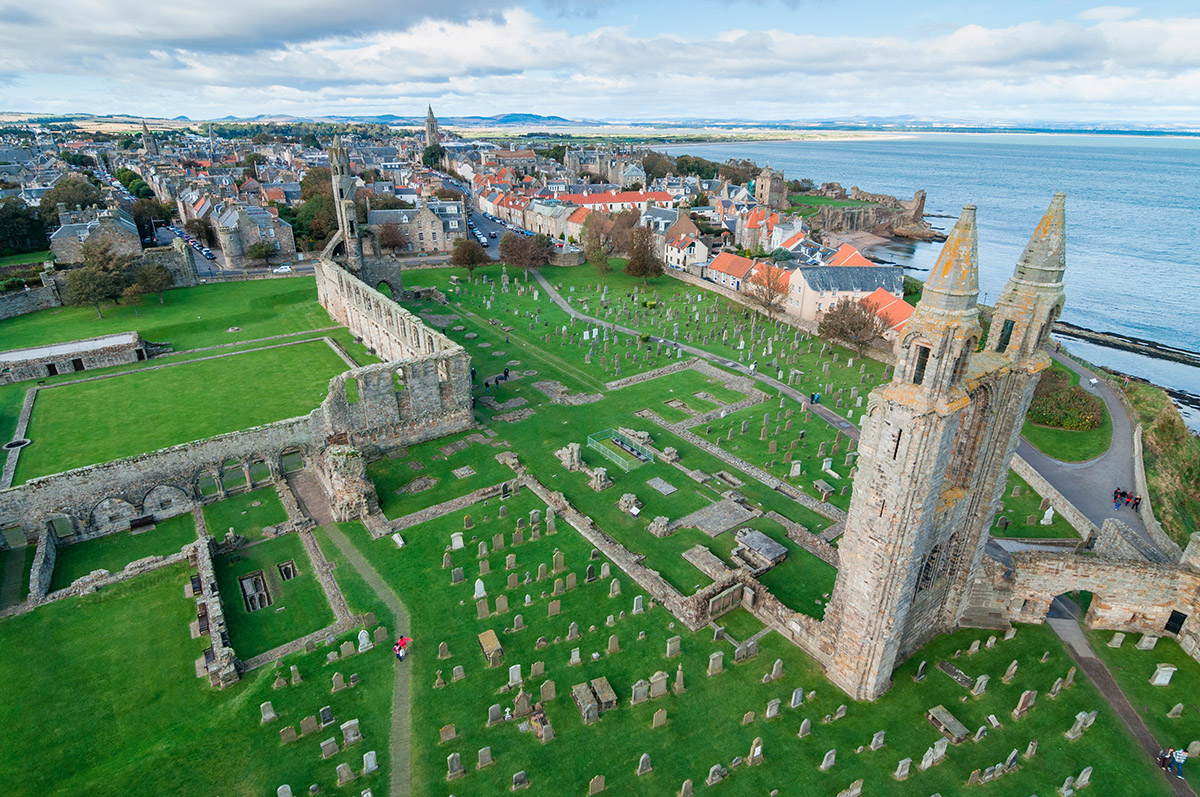 scnhnc052008/Shutterstock
Harrogate had the reputation for being one of Europe's most desirable spa resorts in the years before WWI. Its grand houses and expansive parkland are a legacy of that era, and though the town's heyday has passed, it makes a delightful place for a short break today.
Explore Harrogate with our guide >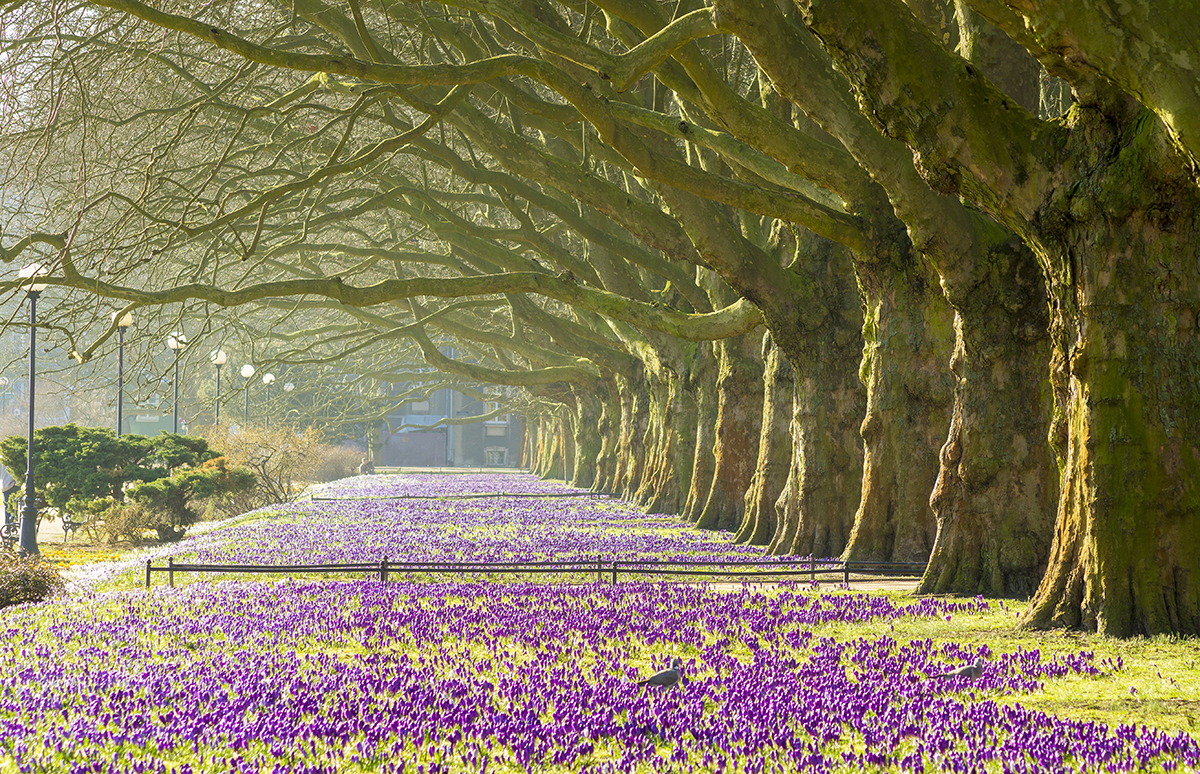 Mike Mareen/Shutterstock
A short hop from Brighton, the county town of Lewes is an attractive package of narrow alleyways and crooked buildings, with plenty to keep you busy. It boasts a castle, ruined priory and a historic brewery, and if you're craving fresh air, the South Downs National Park has easy walks offering countryside views on all sides.
Read our guide to a weekend in Lewes >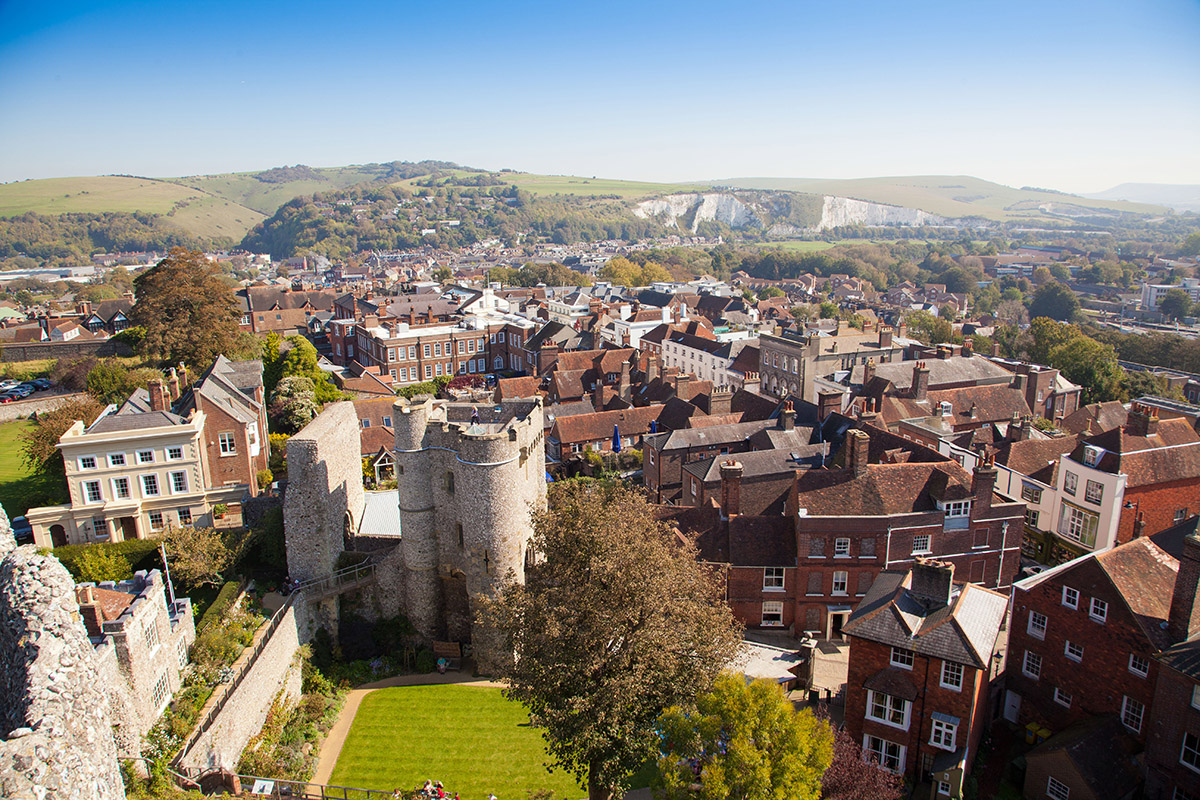 Gianluca Figliola Fantini/Shutterstock
This seaside town is making a comeback. Like most of its maritime neighbours, Bexhill on Sea owes its place on the map to the Victorian railway boom in the 19th century. Today, it makes for a lovely weekend break and is home to some unique architecture, a lovely long stretch of beach and a smattering of excellent seafood restaurants.
Explore Bexhill on Sea >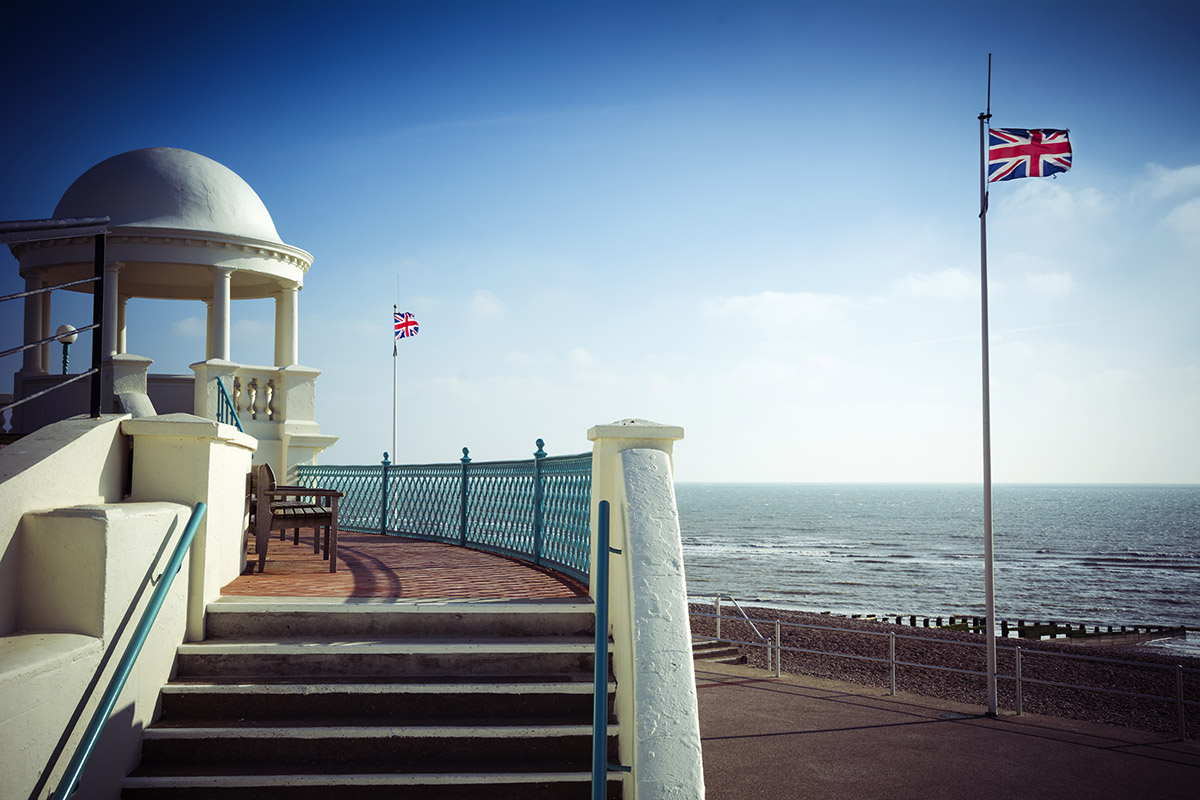 Lance Bellers/Shutterstock
With its cobbled streets and perfectly-preserved Georgian architecture, you might expect Stamford to be a sleepy, unassuming place. And while it's true that Stamford is no thriving metropolis, it's also no sleepy backwater. Arrive on a Friday afternoon and you'll no doubt encounter its bustling street market, or visit one of the town's 30 pubs on a Saturday evening to find a thriving independent real ale scene.
How to spend a glorious weekend in Stamford >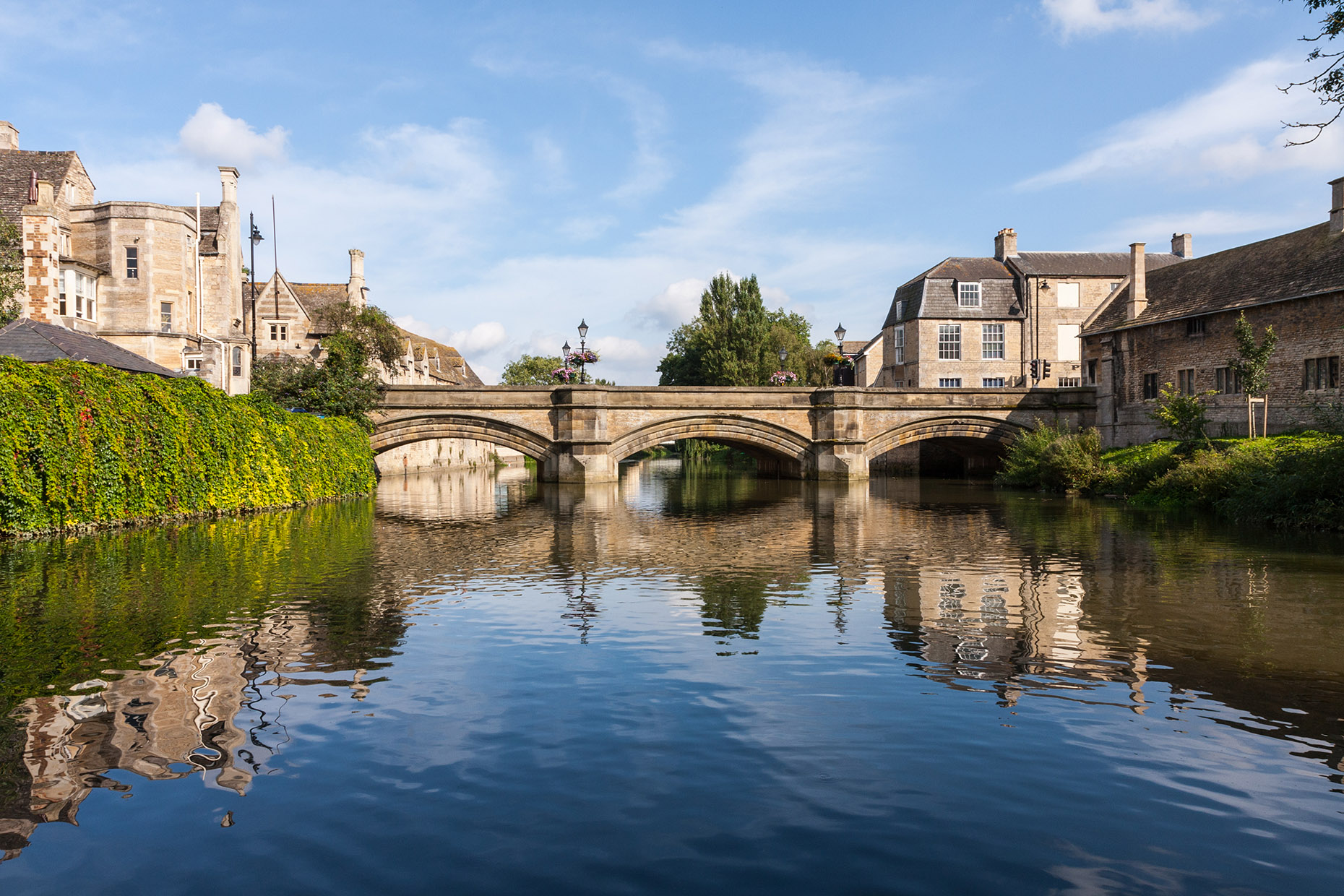 Eag1eEyes/Shutterstock
At the crossroads of traditional Highland life and 21st-century adventure, tucked between a dramatic sea loch and a u-shaped glacial valley, Fort William is the cranked-up outdoors capital of the UK. To Scotland it is what Queenstown is to New Zealand, or Chamonix is to France, surrounded by finger lochs, forests and a horseshoe of peaks. There's ample accommodation, a fine castle and a whisky distillery, too.
Find out why we love Fort William >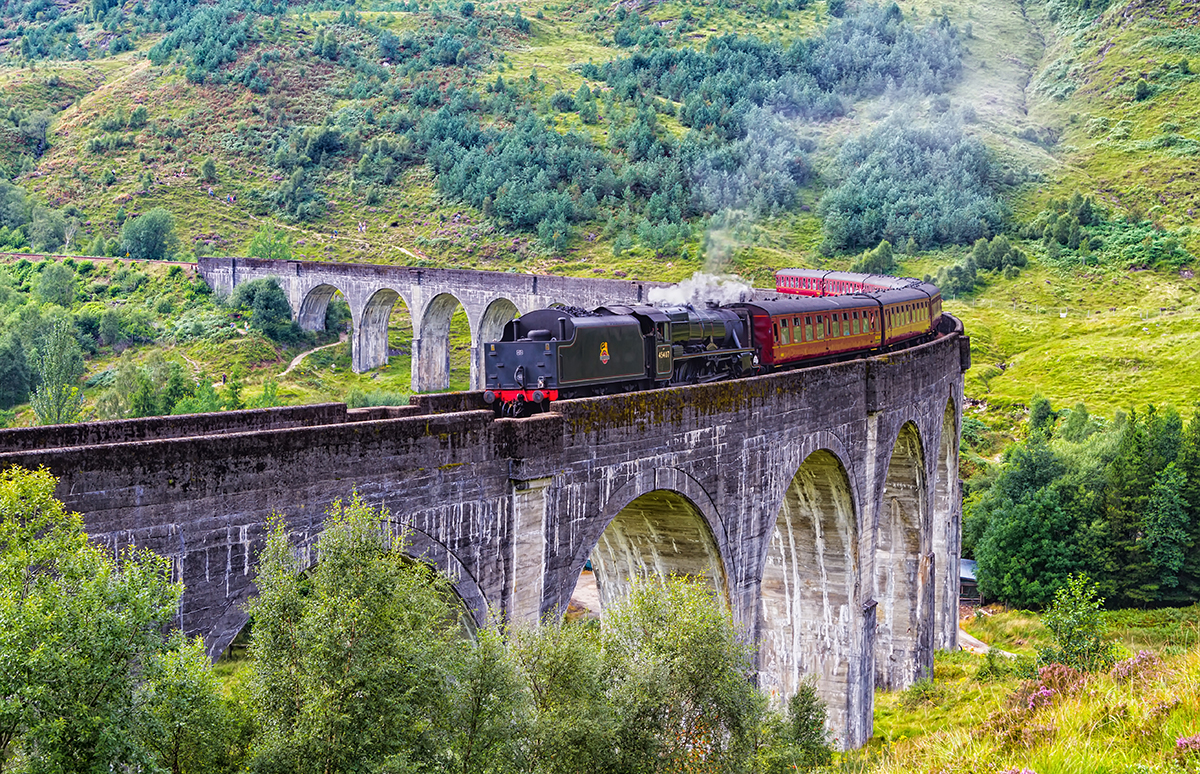 Milosz Maslanska/Shutterstock
Britain's 12 best seaside escapes
This island, surrounded by thousands of other little islands, has plenty of coast to explore. These are our favourite seaside breaks in Britain.
Holy Island, off Anglesey's western edge, has an area of just 15 square miles, but a coastline so notched with tiny coves, sweeping bays and dramatic headlands of its own that you'd need several weeks' stay before you could explore it fully. This gorgeous little isle has excellent birding opportunities – there's an RSPB reserve here – as well as some glorious Roman ruins atop its highest point, and of course, plenty of beaches.
Read our guide to Holy Island >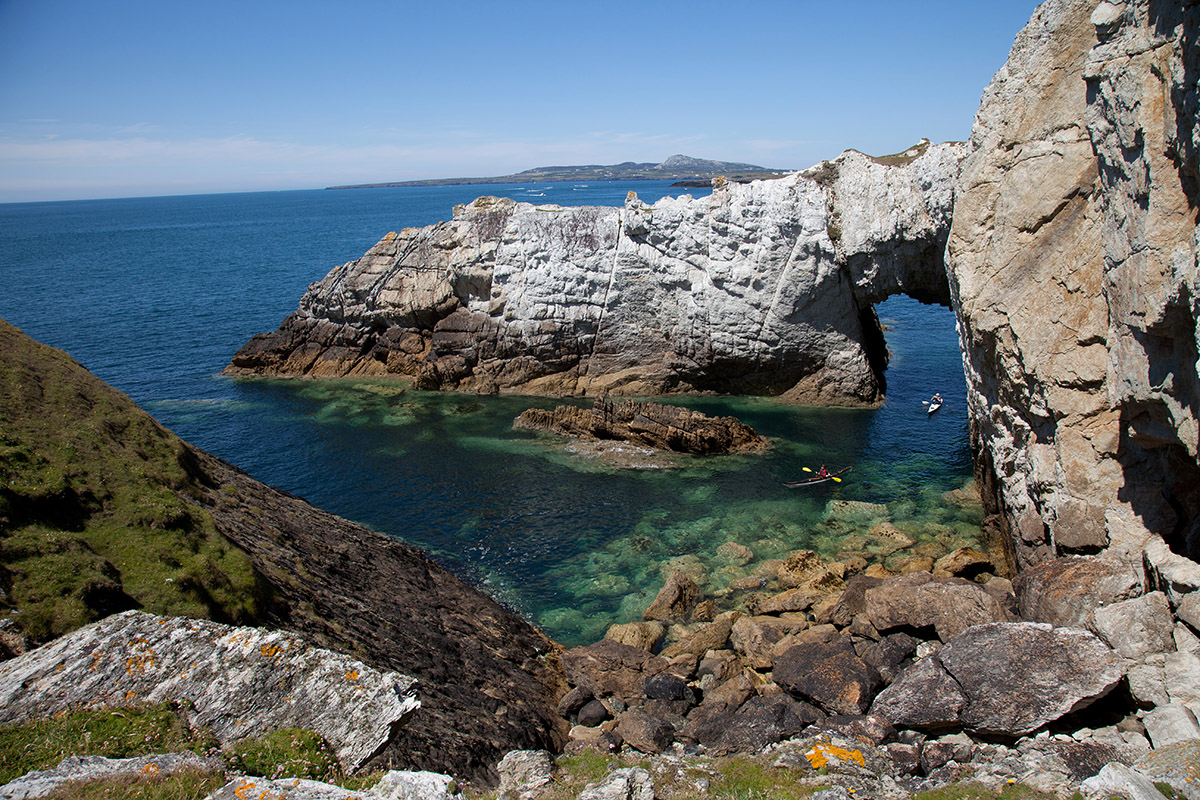 Gail Johnson/Shutterstock
Like a cheeky seaside postcard brought to life, from the historic world's longest pleasure pier to the nine local beaches, all less than 42 miles from the centre of London, Southend is a relaxing, family-friendly break from the big city.
Read why we love an escape to Southend-on-Sea >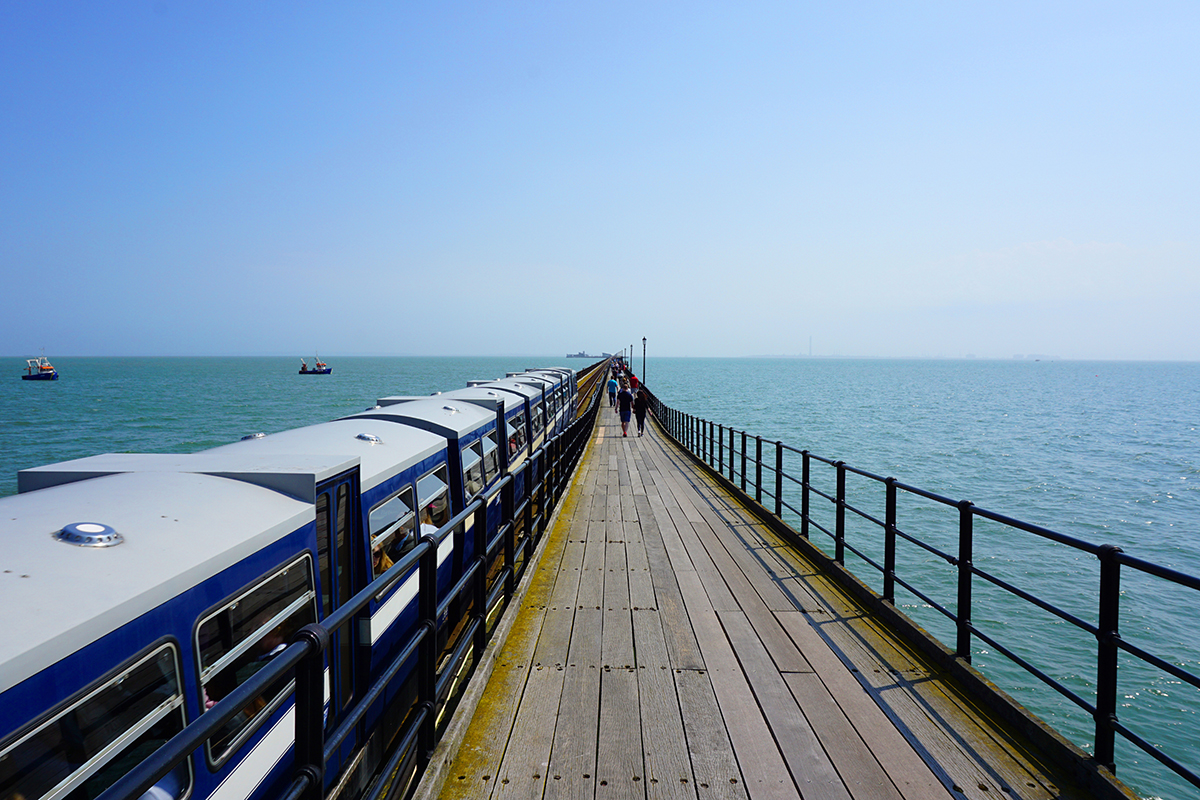 Martell Brighten/Shutterstock
Once a run-down seaside town, Hastings is back in fashion. Famous in history for its eponymous battle in 1066 (albeit held six miles east), this once-fashionable Victorian seaside resort fell into disrepair in the 1980s. But thanks to an influx of savvy DFLs (Down From Londoners), attracted by cheap Regency villas and a burgeoning arts scene, the seaside town has seen a resurgence in popularity and today makes a brilliant weekend break.
How to spend a weekend in Hastings >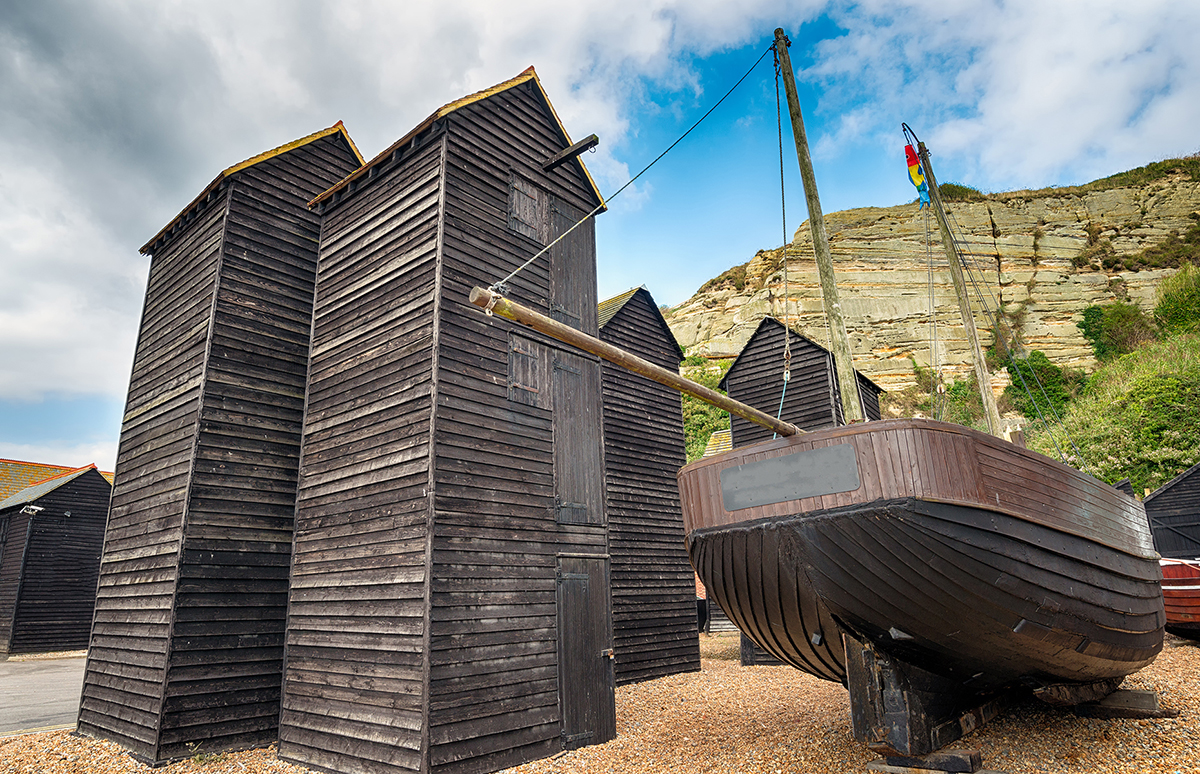 Helen Hotson/Shutterstock
If you like beautiful views and a friendly welcome, you'll love Aberystwyth. This coastal university town in Wales is more than just beaches, though. Thanks to its student population, it has a lively vibe even outside of the summer season with the art school gallery putting on exhibitions and the Arts Centre hosting everything from spoken word to theatre performances.
Read why we love Aberystwyth >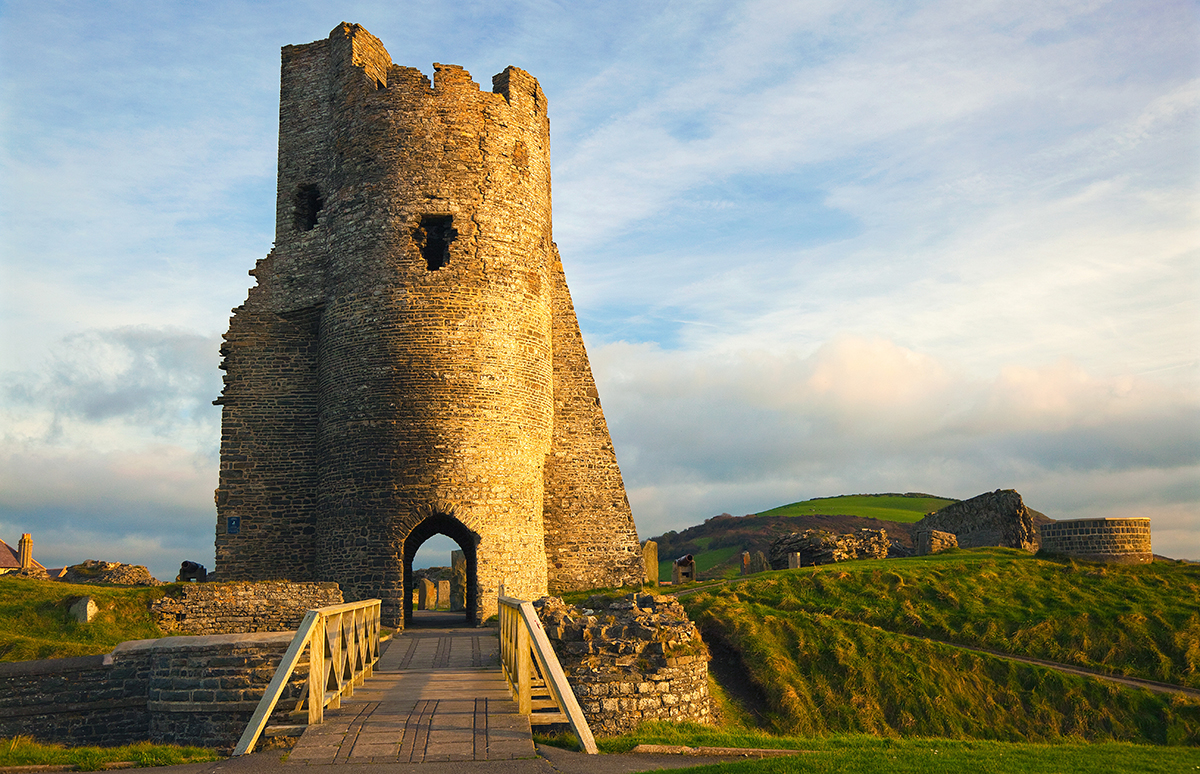 Billy Stock/Shutterstock
Supremely captivating, Scotland's Isle of Harris has some of Britain's whitest, most spectacular beaches. Inland you'll find ramshackle fields filled with little else but woolly sheep, and elsewhere there are portrait-perfect designer cabins that overlook the seaboard and a spiffy, architecturally-dazzling distillery that's second to none on the Atlantic seaboard.
Find out why you should visit the Isle of Harris >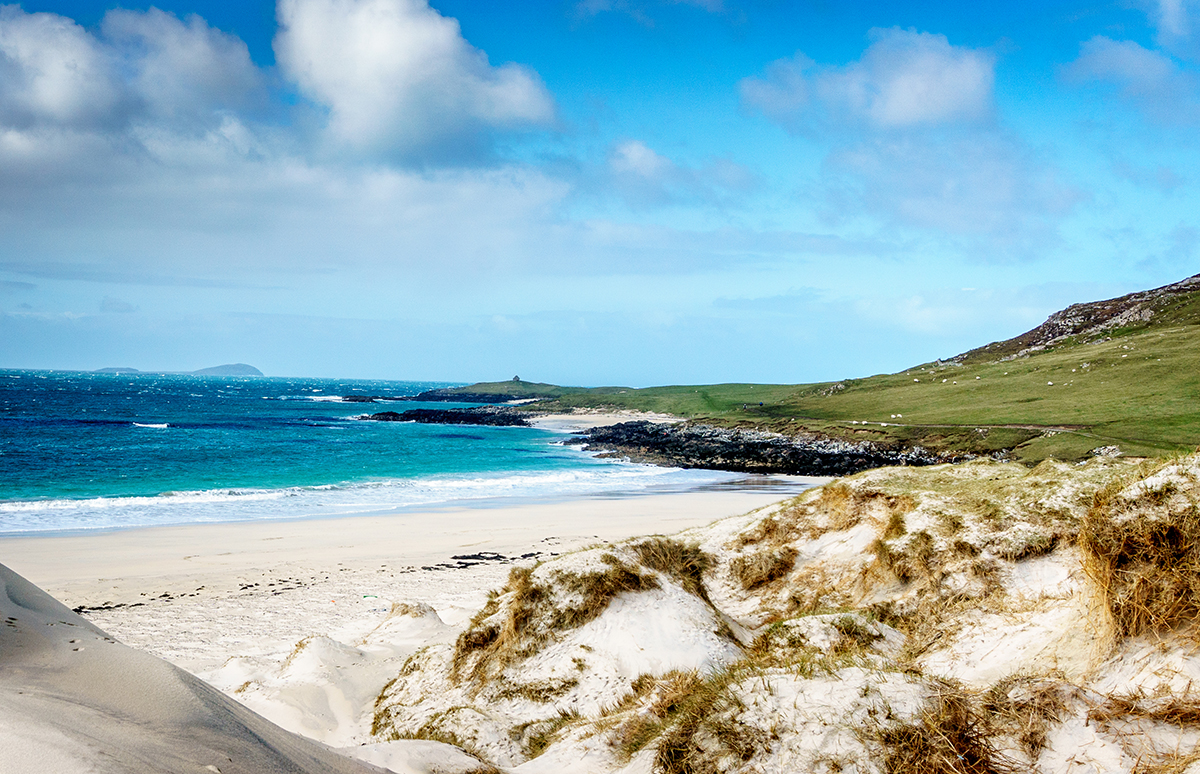 Adrien_G/Shutterstock
Wild and underrated, north Norfolk's scenic coastline celebrates its 50th anniversary as an Area of Outstanding Natural Beauty (AONB) in 2018. With over 45 miles of coastline and a huge expanse of protected wetland to explore, this area of Norfolk offers a peaceful and unfussy place to escape and recharge.
Read more reasons to explore the North Norfolk Coast >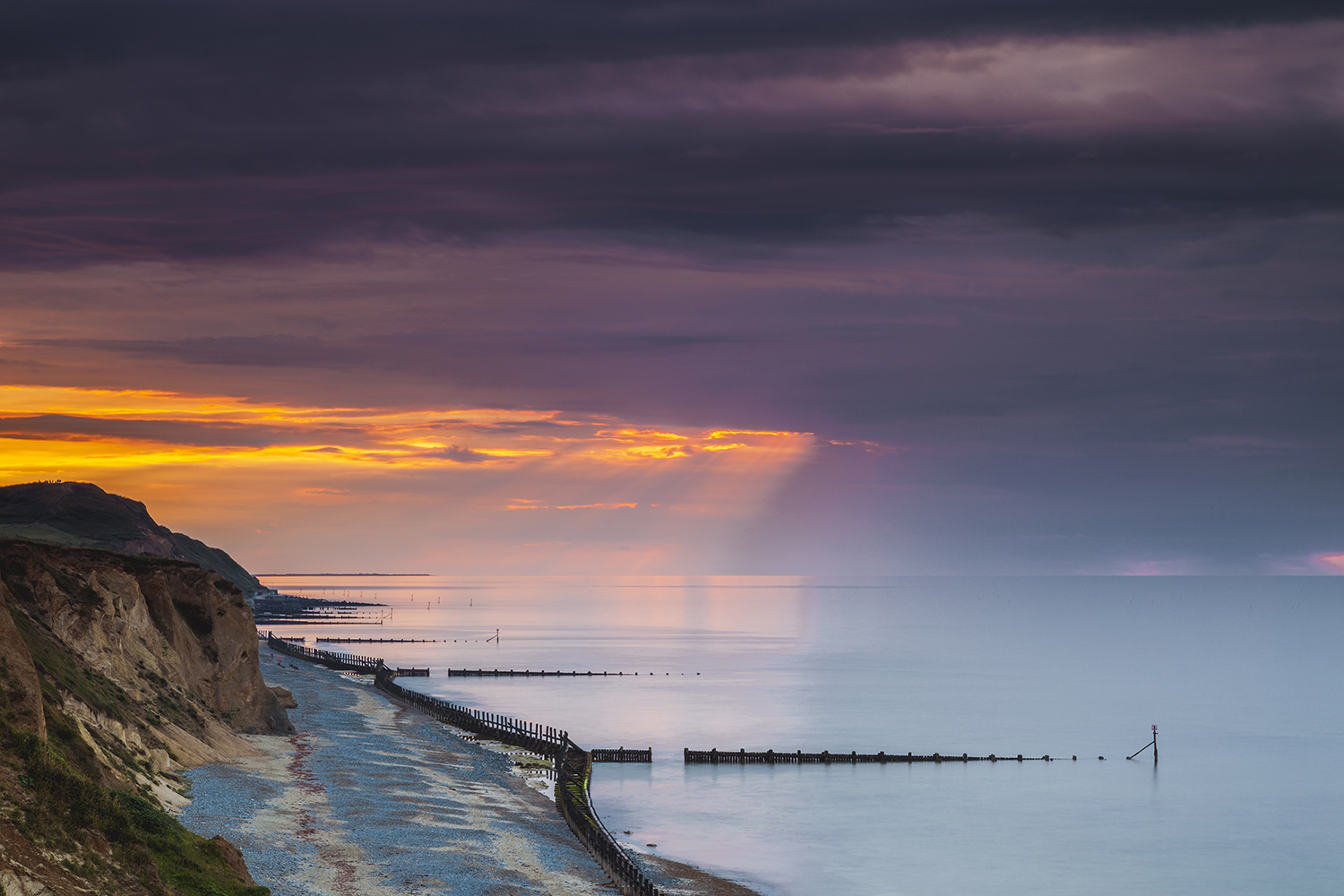 Richard Bowden/Shutterstock
Padstow couldn't be more perfect for a weekend break (assuming the Cornish weather holds out): the town is captivating, with its warren of medieval lanes around a pretty quay. Beyond, there are golden beaches, smuggler's coves and dramatic headlands where you can walk, sail, surf and cycle – or simply sit and contemplate your next great meal.
Use our tips for a weekend break in Padstow >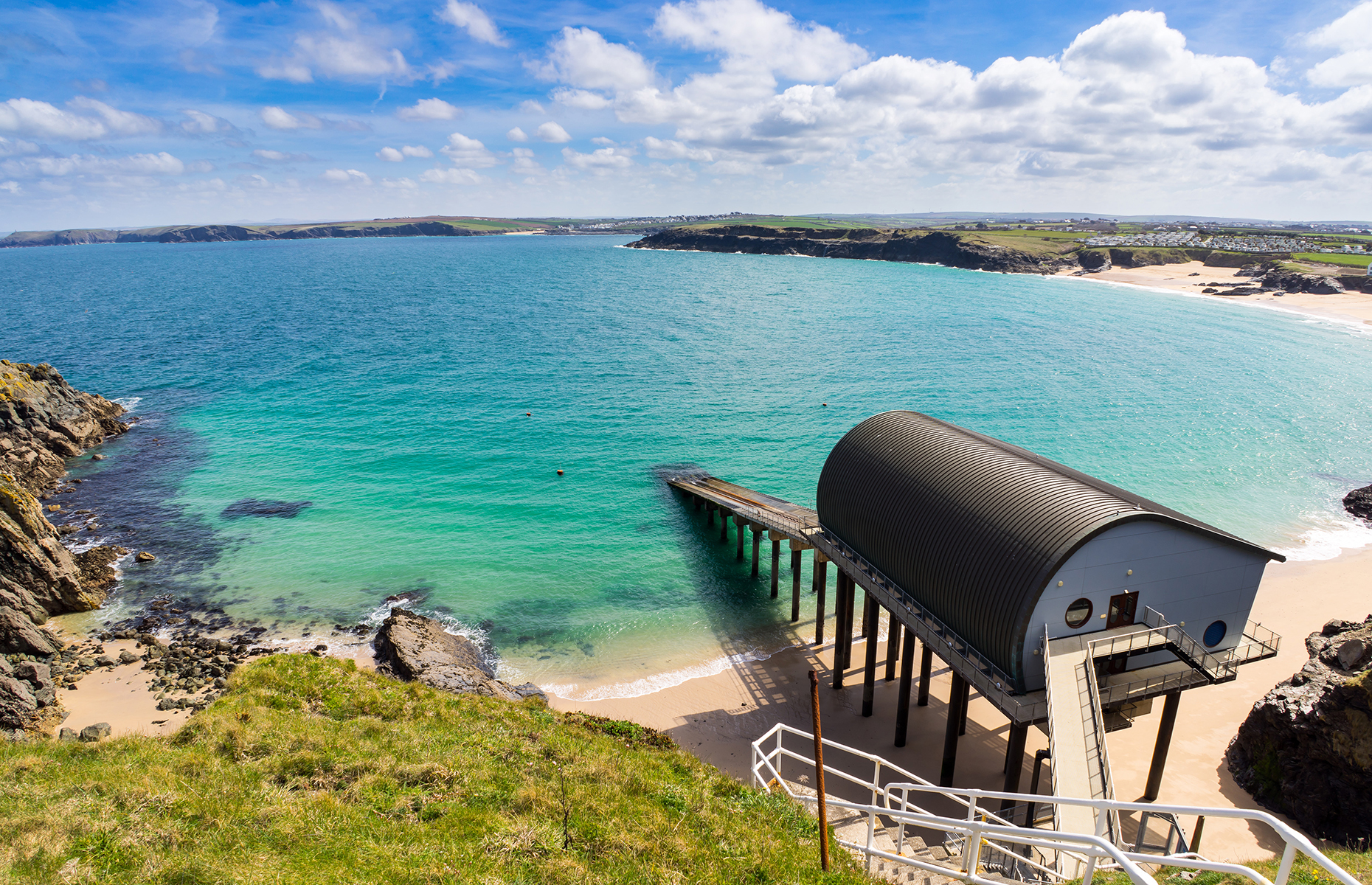 ian woolcock/Shutterstock
When the sun shines and the sky is blue, you're unlikely to see more beautiful beaches even if you travel halfway around the world. Northumberland has rural landscapes and coastal scenery to rival even the world's finest. Favourite stretches of sand include Blythe beach with its multi-coloured beach huts overlooking golden sands, and Alnmouth – part of the Northumberland Coast Area of Outstanding Beauty.
Find out why we love Northumberland >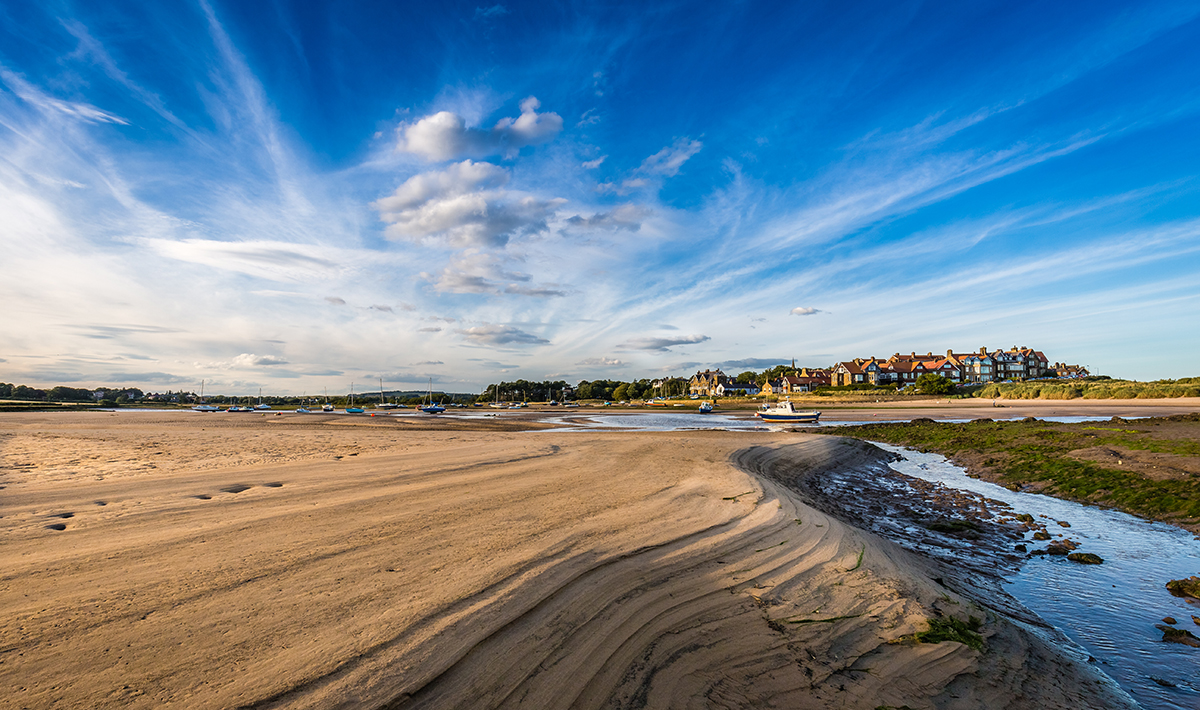 Michael Conrad/Shutterstock
Offering bracing coastal walks, arts festivals galore and a proudly independent local food and shopping scene, cultured Aldeburgh is the perfect getaway for a soul-cleansing reboot for both body and mind. It's an immediately appealing place, with weatherboarded fishermen's huts selling the daily catch off the beach and a broad Georgian high street that's barely changed in a century. Fill your lungs with gulps of fresh, salty air along the seafront promenade, lined with high-gabled houses in cheery pastel hues, and you'll be glad you weathered the Friday-night traffic on the A12.
Read our local's guide to Aldeburgh >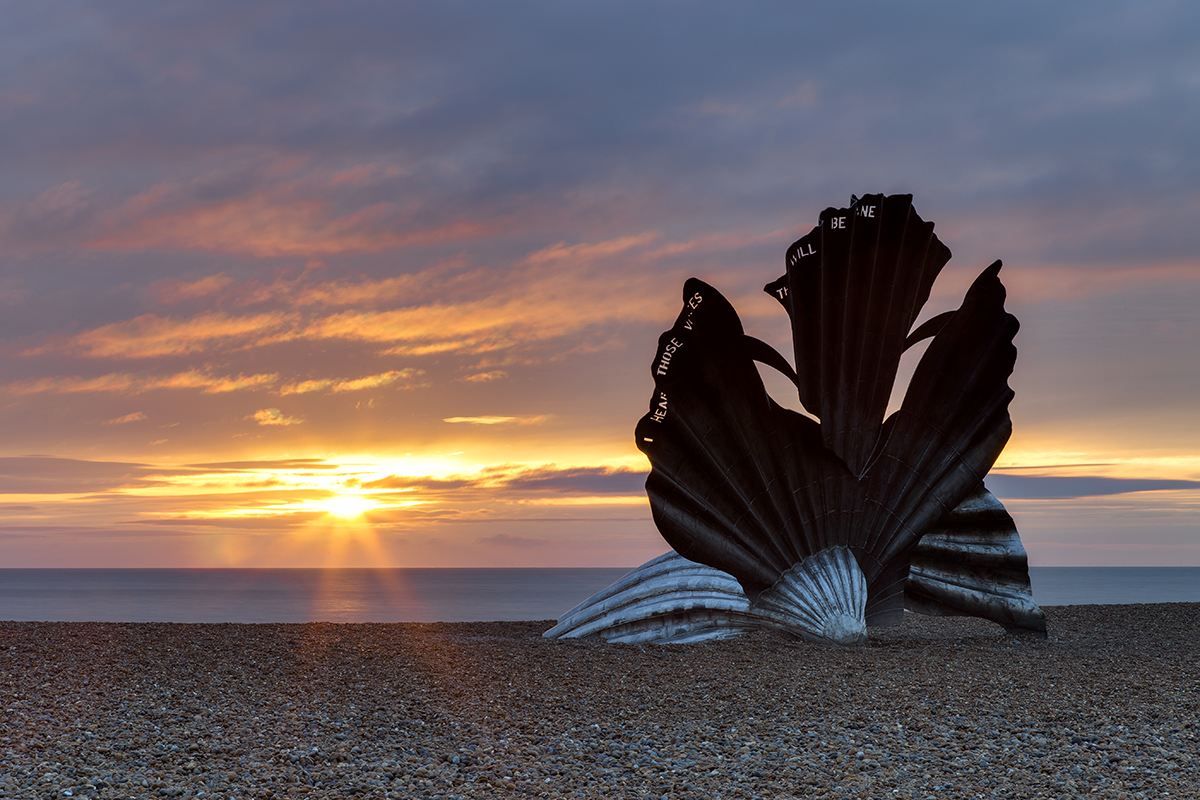 Richard Bowden/Shutterstock
Arran is often said to be "Scotland in miniature". That's thanks to the Highland Boundary Fault that runs right through its heart, dividing a mountainous, dramatic highland landscape on one side from lush, green lowland countryside on the other. Here you'll find peaks to climb, beaches to stroll along and stone circles and castles to explore. With a little bit of everything, this is an island that is easy to fall in love with.
Read why we love Arran for a British break >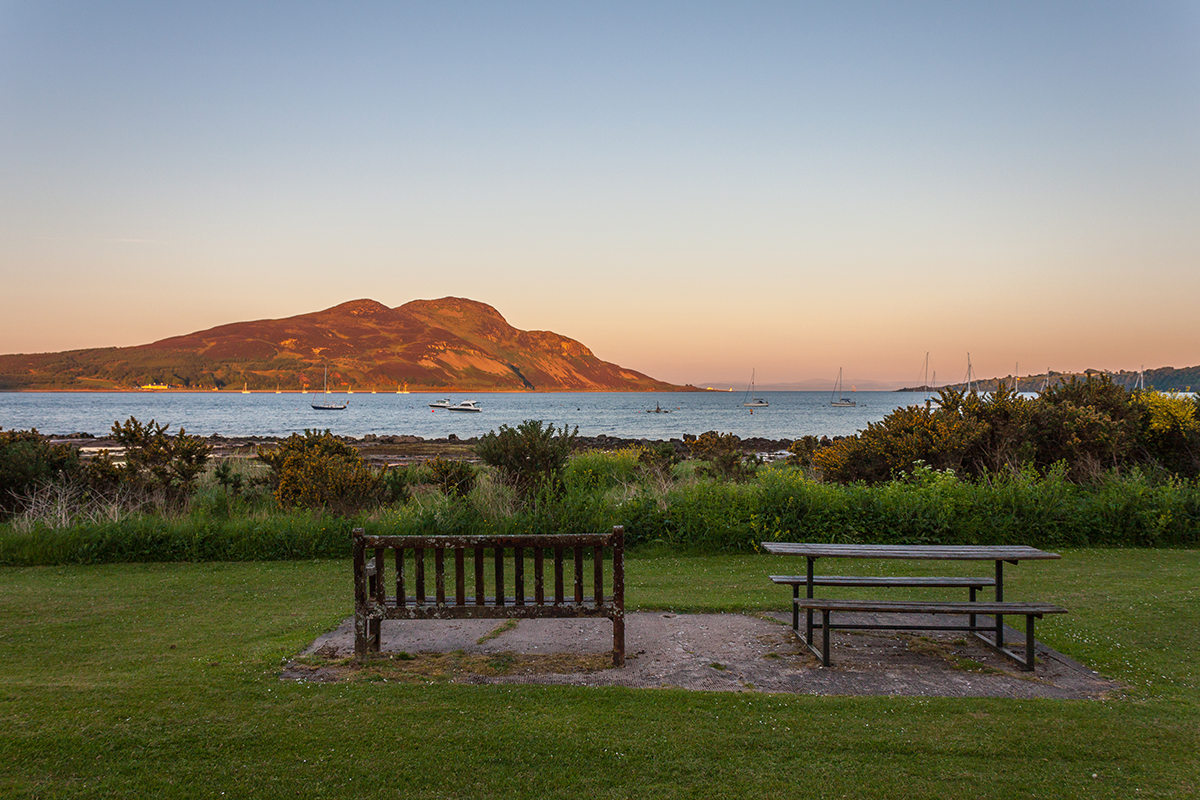 Catriona Crawford/Shutterstock
With paddleboading, catch-of-the-day menus and gin-tasting all on offer, Salcombe combines the traditional image of the Devon coast with a touch of modernity. The coastal town is believed to have been where Lord Tennyson wrote his 1889 poem Crossing the Bar and, in more recent times, was the birthplace of preppy clothing retailer Jack Wills. Rare wildlife spots include Highland cows grazing on the Downs, Portuguese man o'war jellyfish drifting in the bay and seals lounging on jagged rocks around the coves.
Read our guide to exploring Salcombe >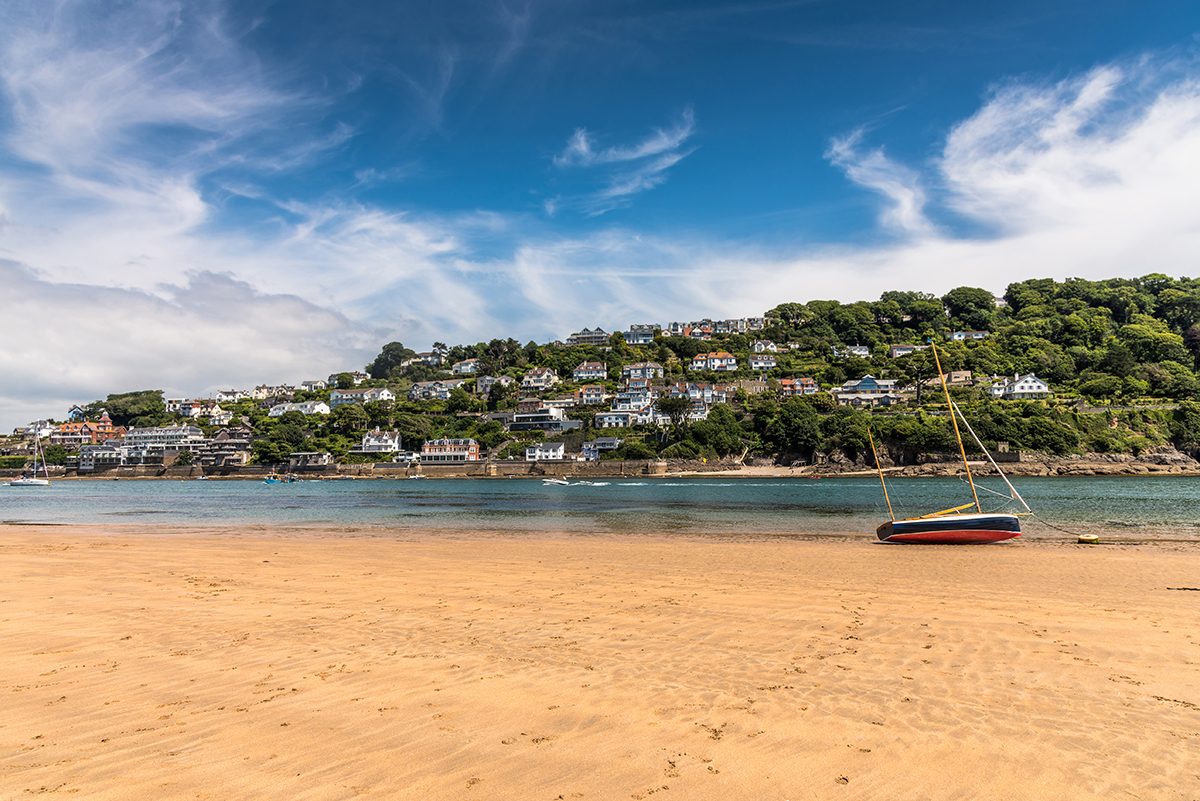 Rocket Photos/Shutterstock
It might not be one of the rock stars of the Scottish coastline, but the Banffshire coast has plenty to offer. Sitting in northeastern Scotland, this area is charmingly unique: much of it is unspoiled by humankind, and the fiercely proud locals, who speak the rich Doric tongue, are determined to hold on to its down-to-earth authenticity.
Read why we love the Banffshire coast >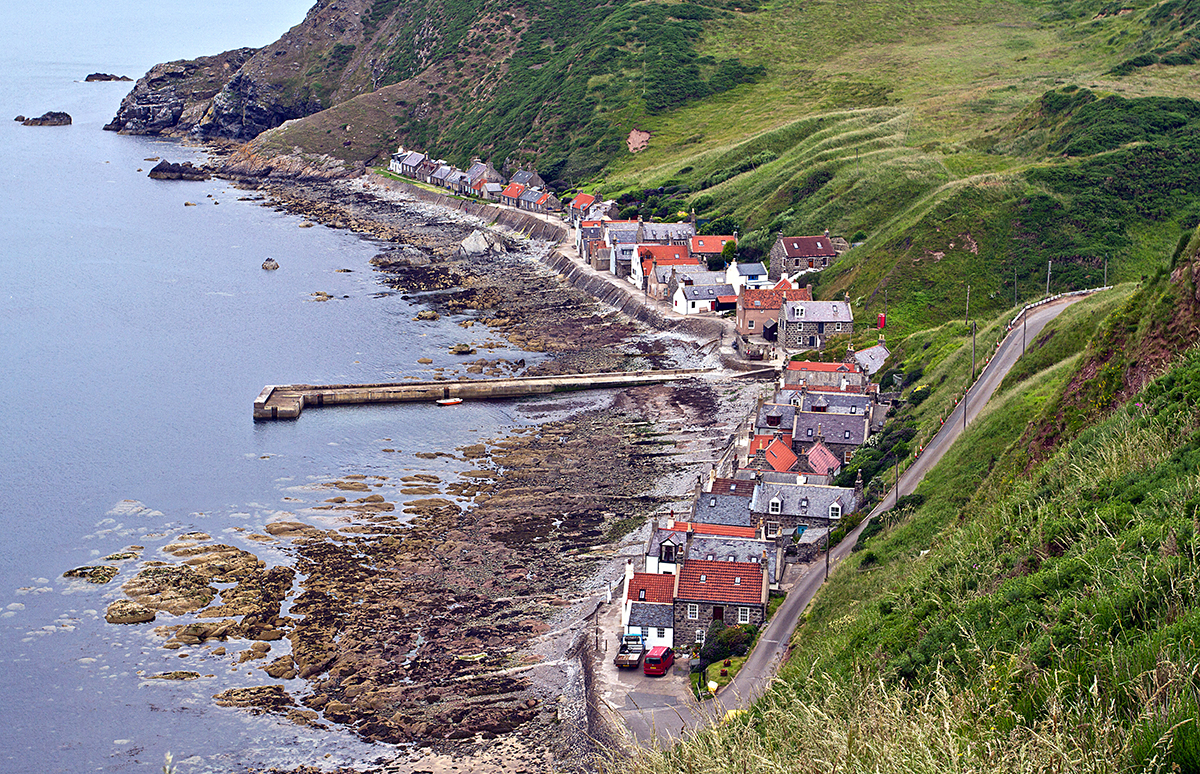 CLICKMANIS/Shutterstock
The top 50 tourist attractions in Britain
There are great days out aplenty across Britain, so to help you whittle it down, we've named our top 50 tourist attractions in England, Scotland and Wales. Below is a taster of our top 50; read the full list here.
1. The National Museum of Scotland
With Scotland through the ages at its heart, the National Museum of Scotland in Edinburgh also explores culture and natural history across the globe. It's a stunning building – the Grand Gallery makes a thrilling first impression – and you could spend days exploring the collection.
See the full list here >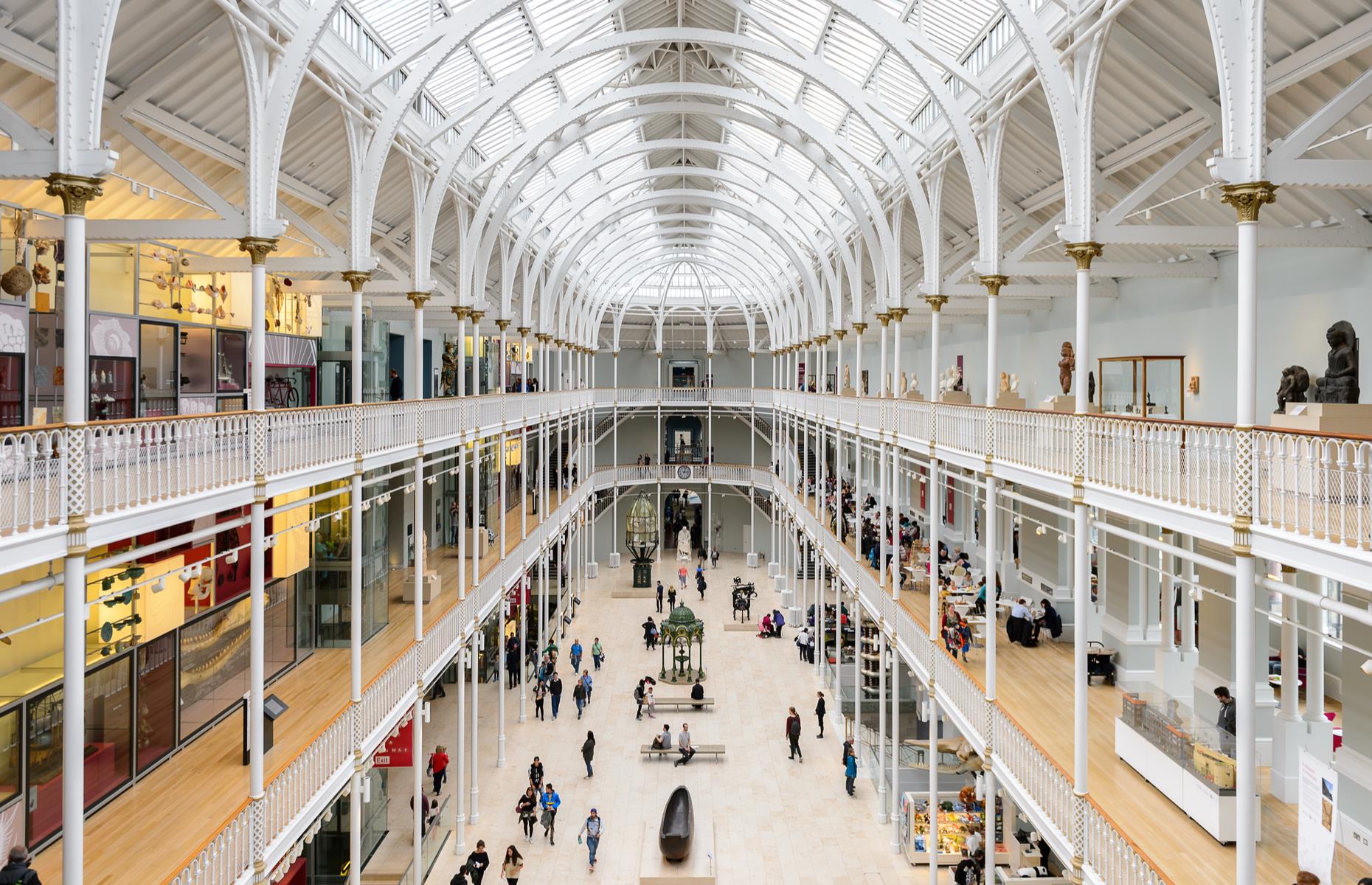 Anton_Ivanov/Shutterstock
2. Stonehenge, Wiltshire
The most famous prehistoric monument in Britain, Stonehenge is part of a UNESCO World Heritage Site along with nearby Avebury. Erected in the late Neolithic period in around 2500 BC, the mystery of how and why the enormous stones were transported here has fascinated people for centuries – the new visitor centre explores the landscape and the meaning of the Stone Circle.
See the full list here >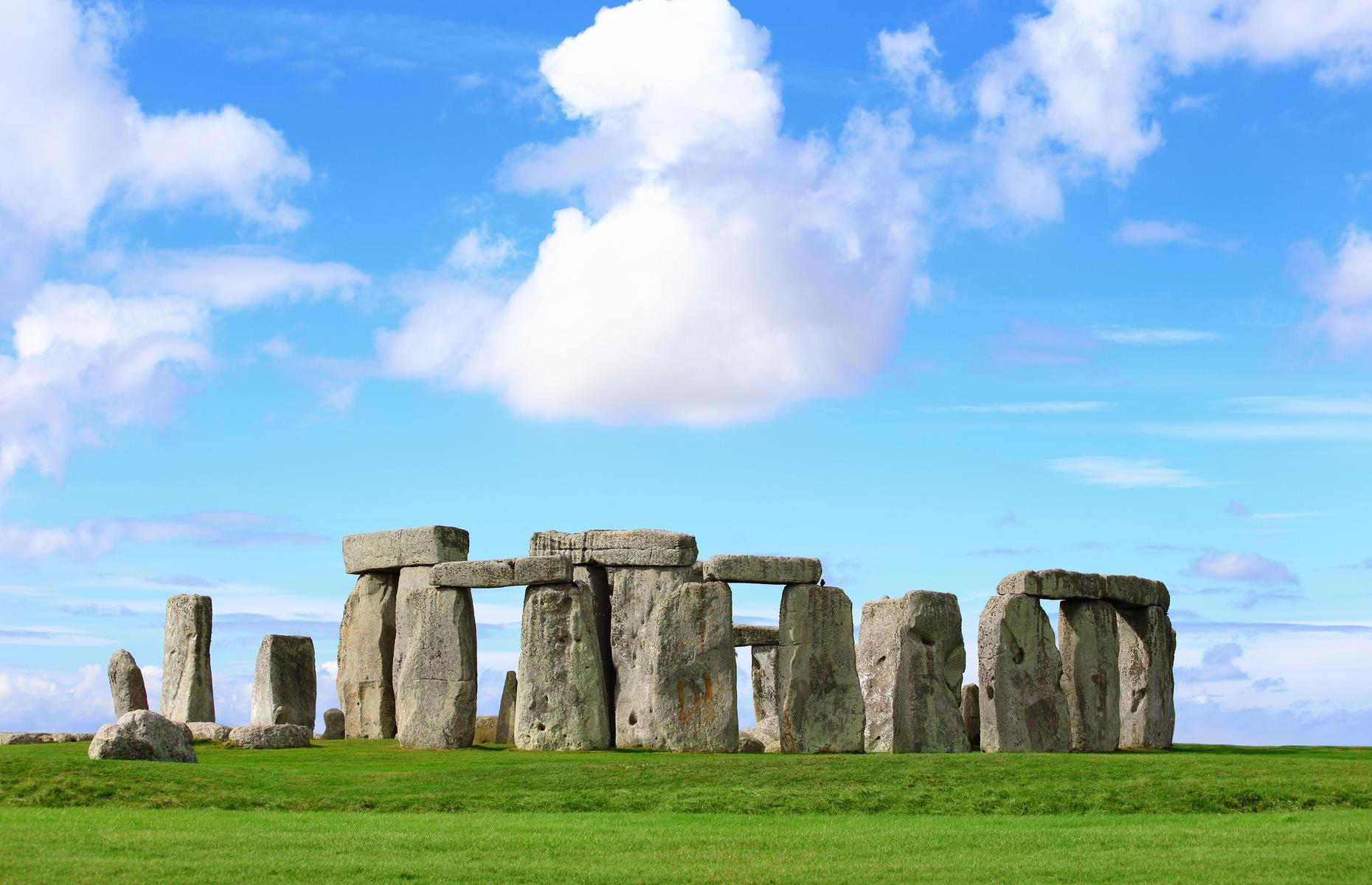 aslysun/Shutterstock
3. Tower of London
Steeped in tales of death, torture and bloodthirsty intent, the Tower of London is where the Princes in the Tower disappeared under the reign of Richard III and where Anne of Boleyn met her grisly end. Dare to enter the Bloody Tower, see Traitor's Gate (where Tudor prisoners were brought by barge), ask the beefeaters (also known as Yeomen Warders) about the legend of the ravens and ogle at the Crown Jewels.
See the full list here >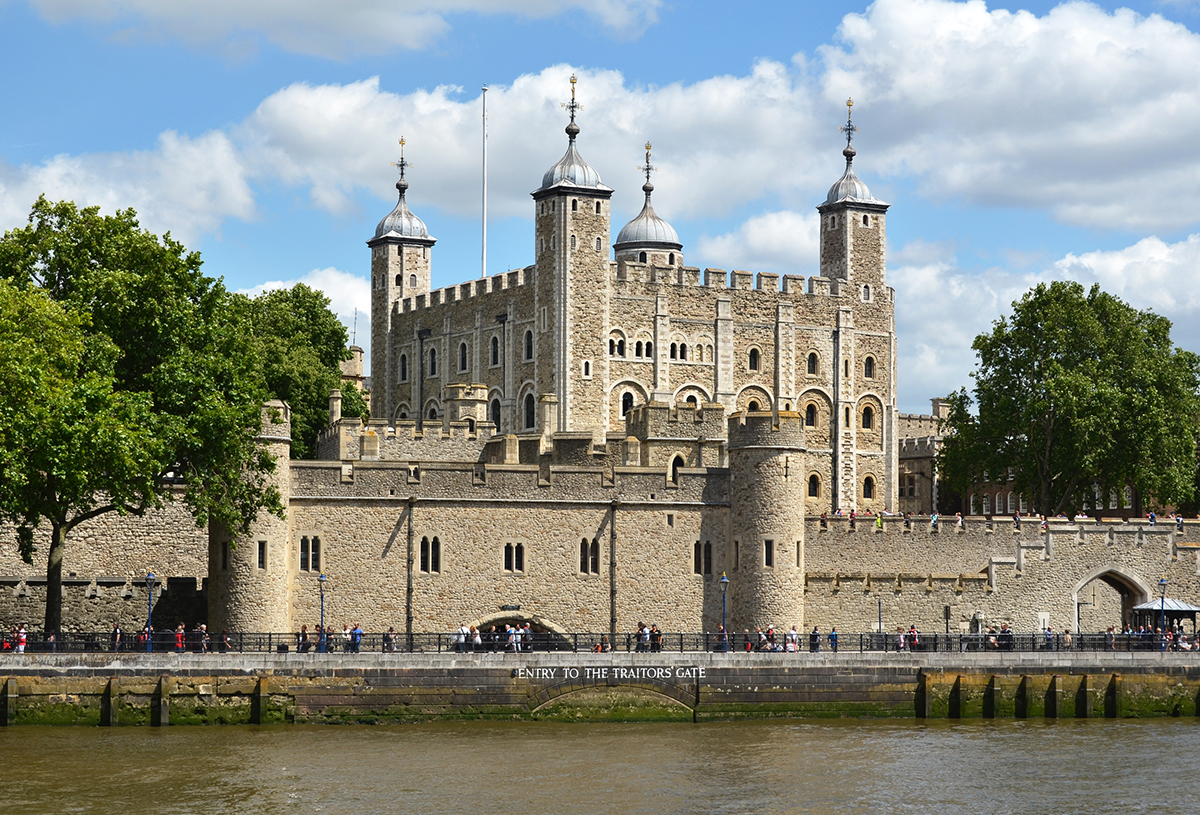 Alexander Chaikin/Shutterstock
20 things you didn't know you could do in Britain
Forget traditional British days out and embark on something completely different. We've rounded up some of the unexpected highlights this island has to offer. Read the full list of 20 here, and see a small taster below.
1. Land on the world's only beach airport
Off the west coast of Scotland, the tiny Outer Hebrides island of Barra is the only place in the world where scheduled flights land on the beach. There are three runways, which means that planes can almost always land with the wind in the right direction – but at high tide it's all underwater so the schedule changes every day.
Read the full list here >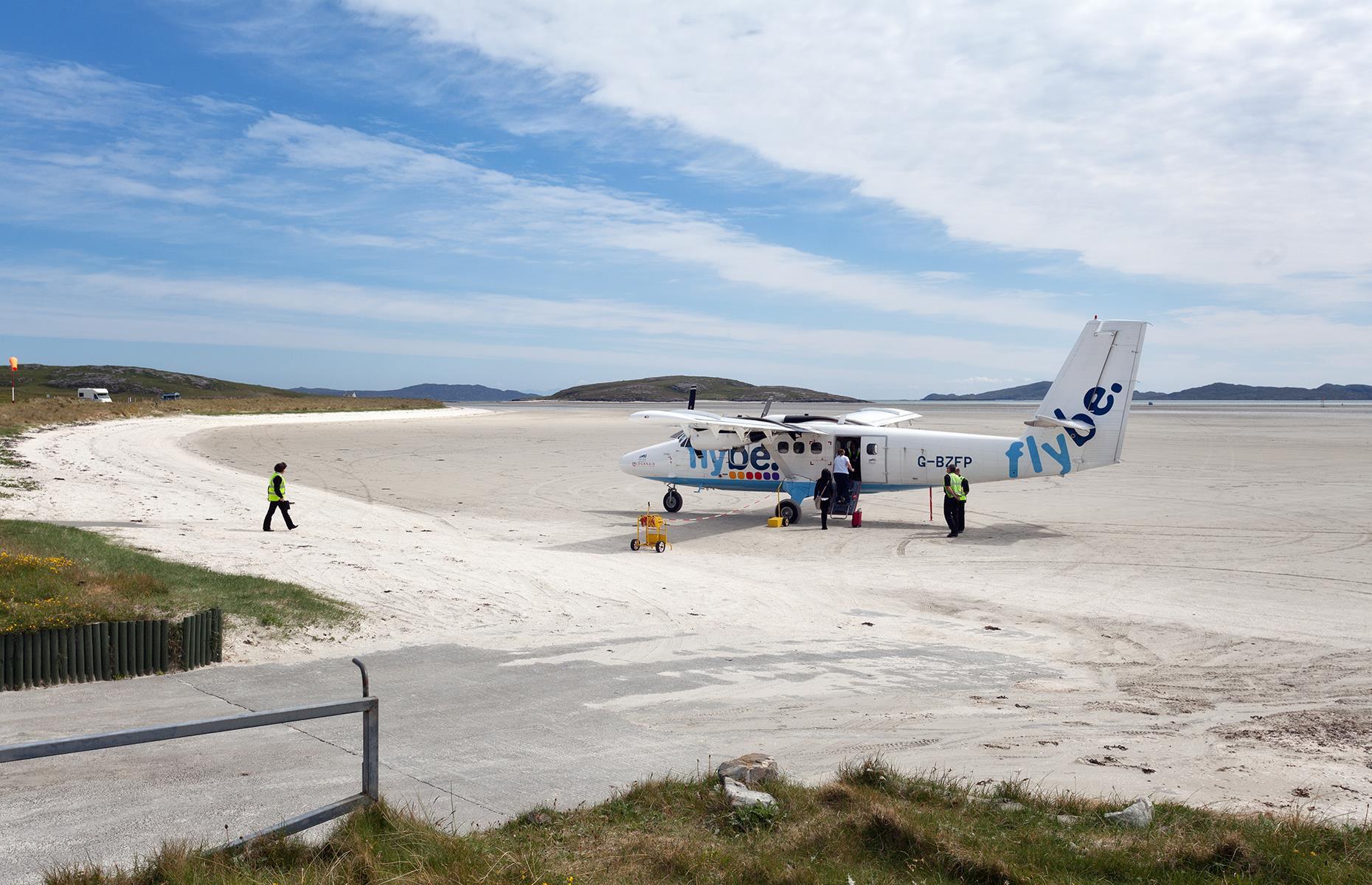 Spumador/Shutterstock
2. Go skiing & snowboarding
With the winter of 2018 bringing the Beast from the East, we all know that Britain gets its share of snow. But you might not know that in Scotland there are five actual, real resorts where you can ski and snowboard. Cairngorms National Park is an excellent choice as its home to three of them: CairnGorm Mountain, Glenshee and The Lecht.
Read the full list here >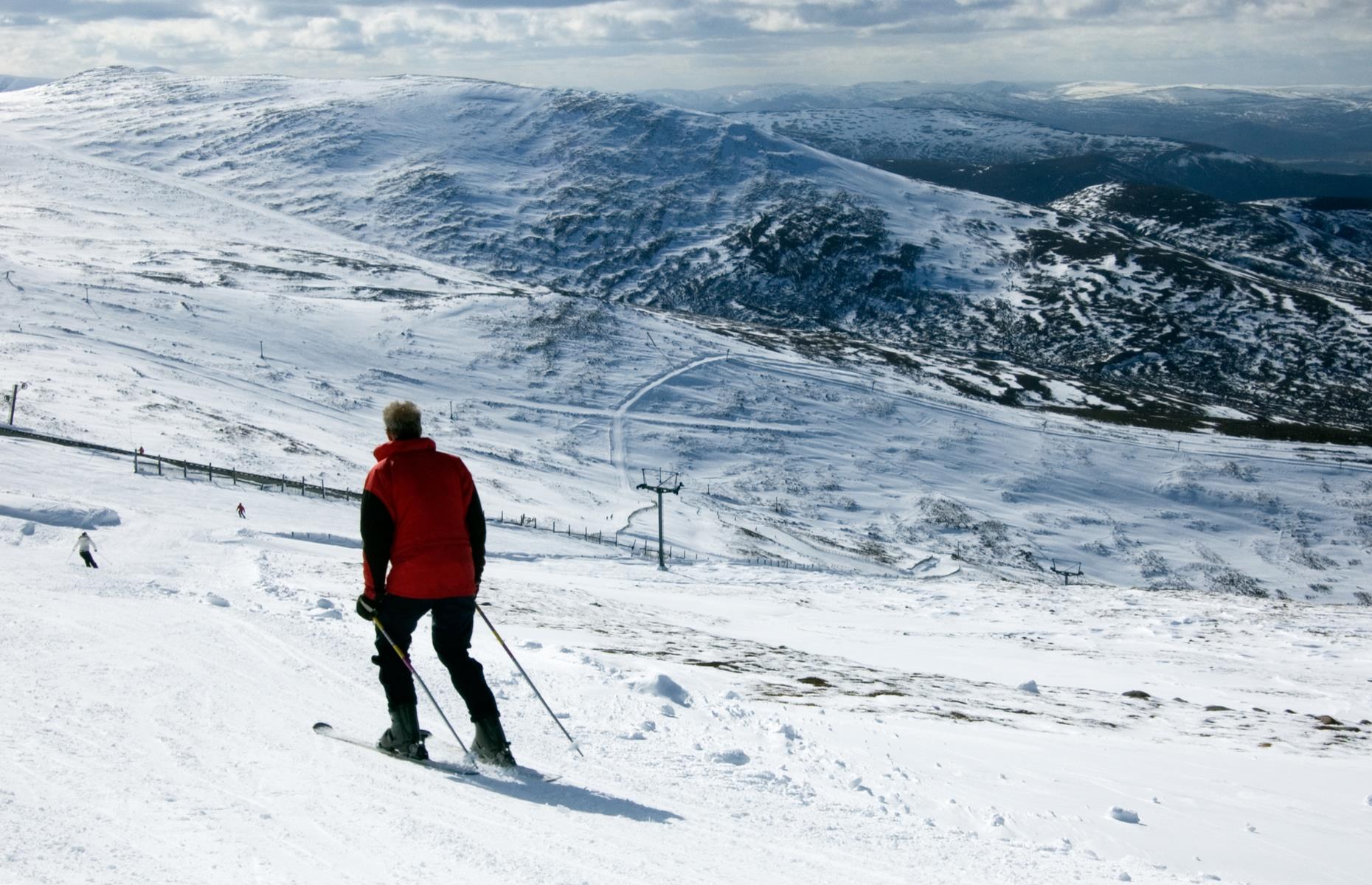 Brendan Howard/Shutterstock
3. Go on an underground trampoline
Some of the network of enormous disused slate caverns in the Llechwedd Slate Caverns in Blaenau Ffestiniog, North Wales, have been transformed into a massive neon-lit trampoline adventure. The Bounce Below underground playground has six levels of nets in a space the size of a cathedral.
Read the full list here >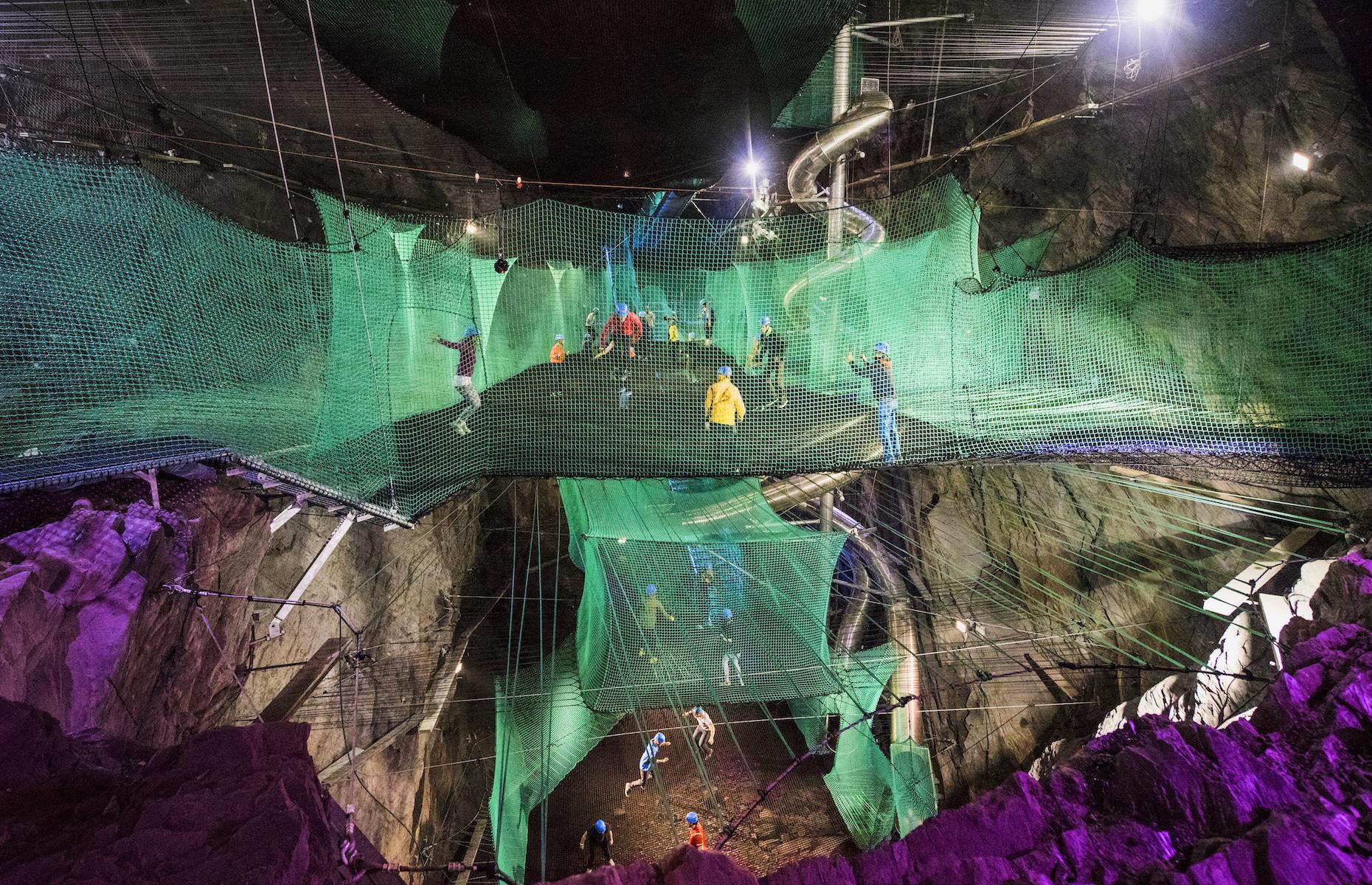 Visit Wales
25 exciting events in Britain for 2018
Britain has a long and fascinating history as a melting pot for myriad cultures. Food and drink, history, music, sport, arts and sciences and unique British eccentricities are celebrated at events and festivals across England, Scotland and Wales. Read the full list of our favourites for 2018 here, and see a taster below.
1. Tour de Yorkshire
In 2014, Yorkshire staged the Grand Départe (opening stages) of the world renowned Tour de France. It was a huge success and since then Yorkshire has staged its own annual Tour de Yorkshire – in May 2018 the men's event is extended from three to four stages and takes in 169 Yorkshire villages along its route.
See the full list here >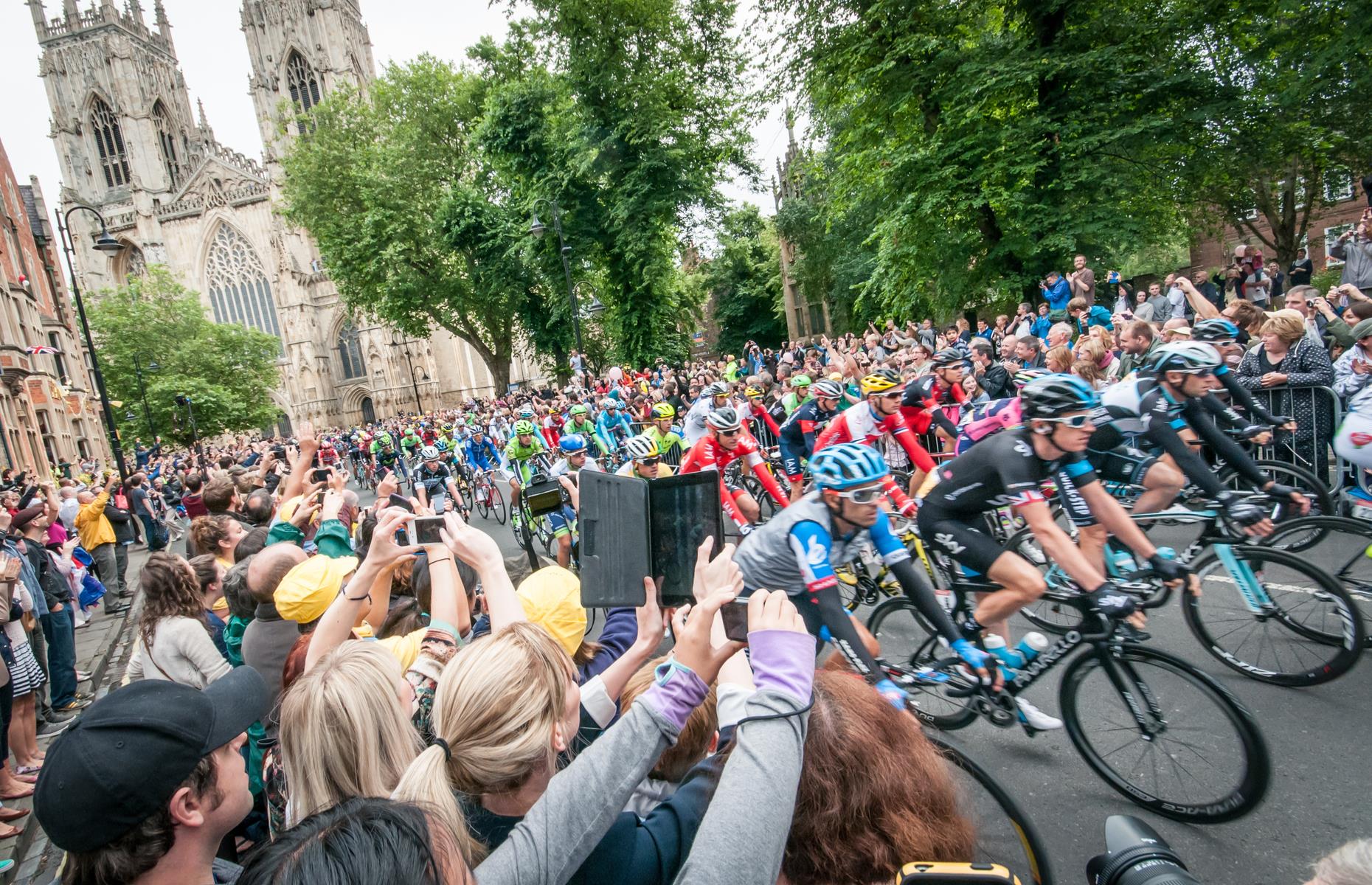 Grzrgorz Petrykowski/Shutterstock
2. Bristol International Balloon Fiesta
Europe's largest annual balloon event, the Bristol International Balloon Fiesta is held over a weekend in August (9-12 in 2018) at Ashton Court Estate. There are colourful mass lifts and as dusk settles you can watch the "nightglow" as balloons light up the sky to a soundtrack. And it's all totally free – unless you want to arrange your own balloon ride.
See the full list here >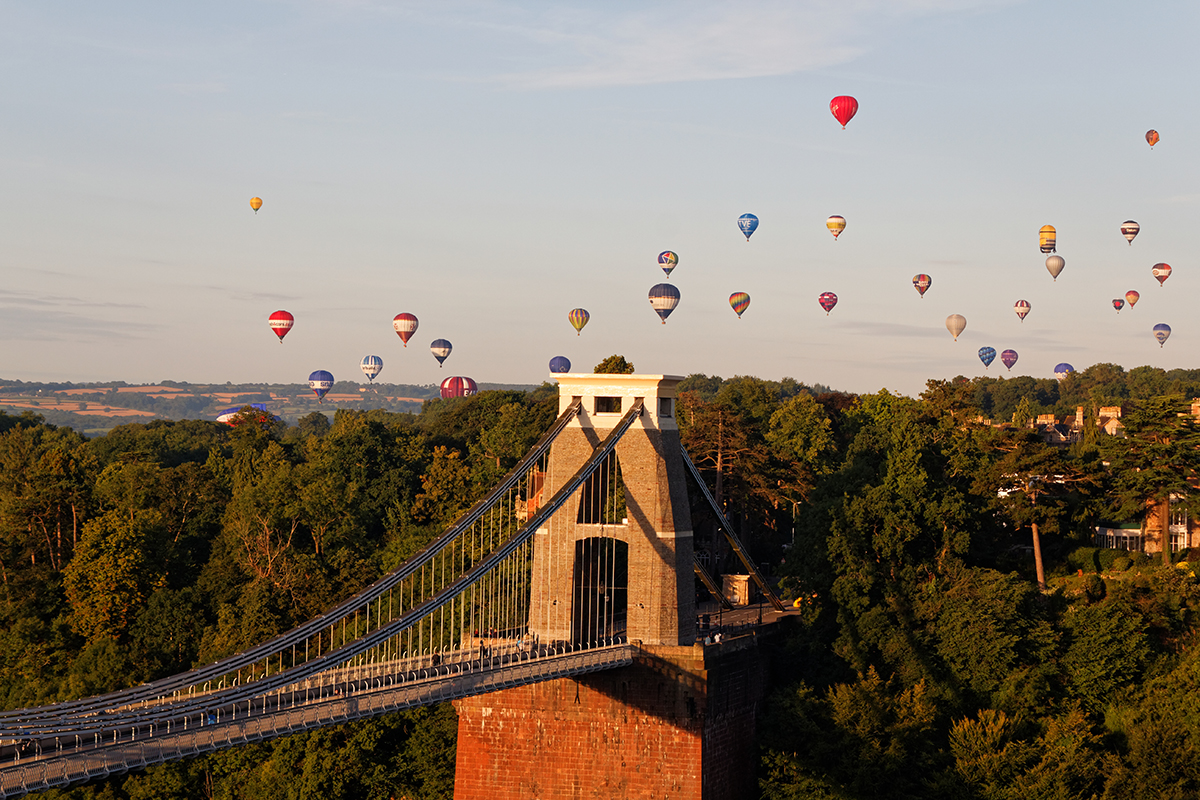 Anna Jastrzebska/Shutterstock
3. Bournemouth Air Festival
Bournemouth Air Festival is Britain's biggest air show – a free family friendly four-day event staged along Bournemouth's seafront. The Red Arrow display and the Battle of Britain Memorial Flight are watched by hundreds of thousands of people and there are also dusk displays and spectacular pyrotechnics.
See the full list here >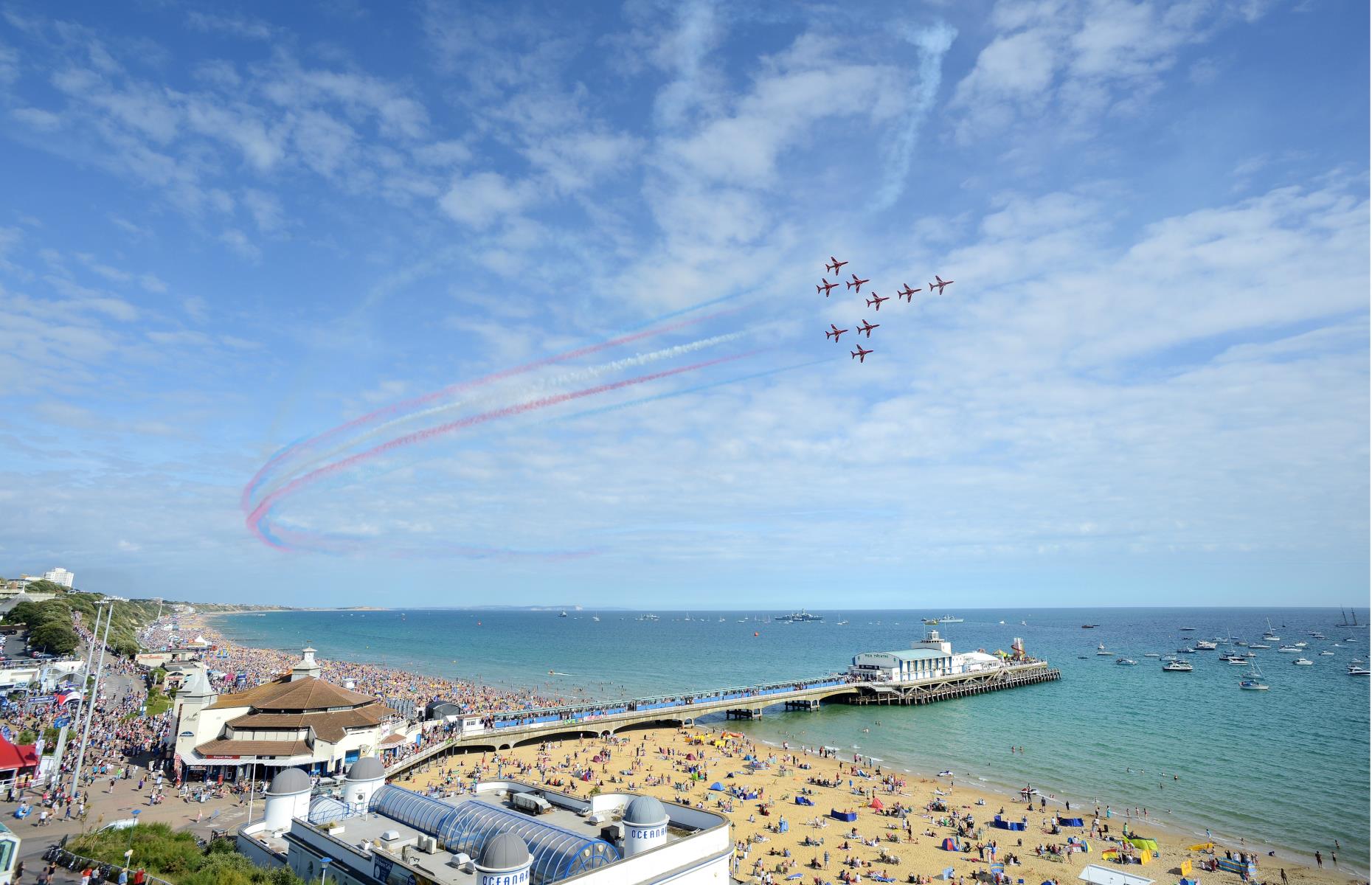 Bournemouth Tourism
Britain's best walks & cycle routes
We've sought out the best walks and cycle routes to choose to explore Britain's diverse and stunning landscapes. The highlights offer everything from chalk slopes and soaring mountains to rocky bays, waterfalls and white-sand beaches. Below are a few examples of our favourites; you can read the full list here.
1. Forest of Bowland, Lancashire
The Forest of Bowland, an Area of Outstanding Beauty, is criss-crossed by some brilliant cycle trails. One of the best is on the western edge of the forest through Grizedale and Bleasdale. Starting out from the tiny village of Scorton, the route ends in Beacon Fell country park (pictured) with stunning views of the Ribble Valley.
Read the full list here >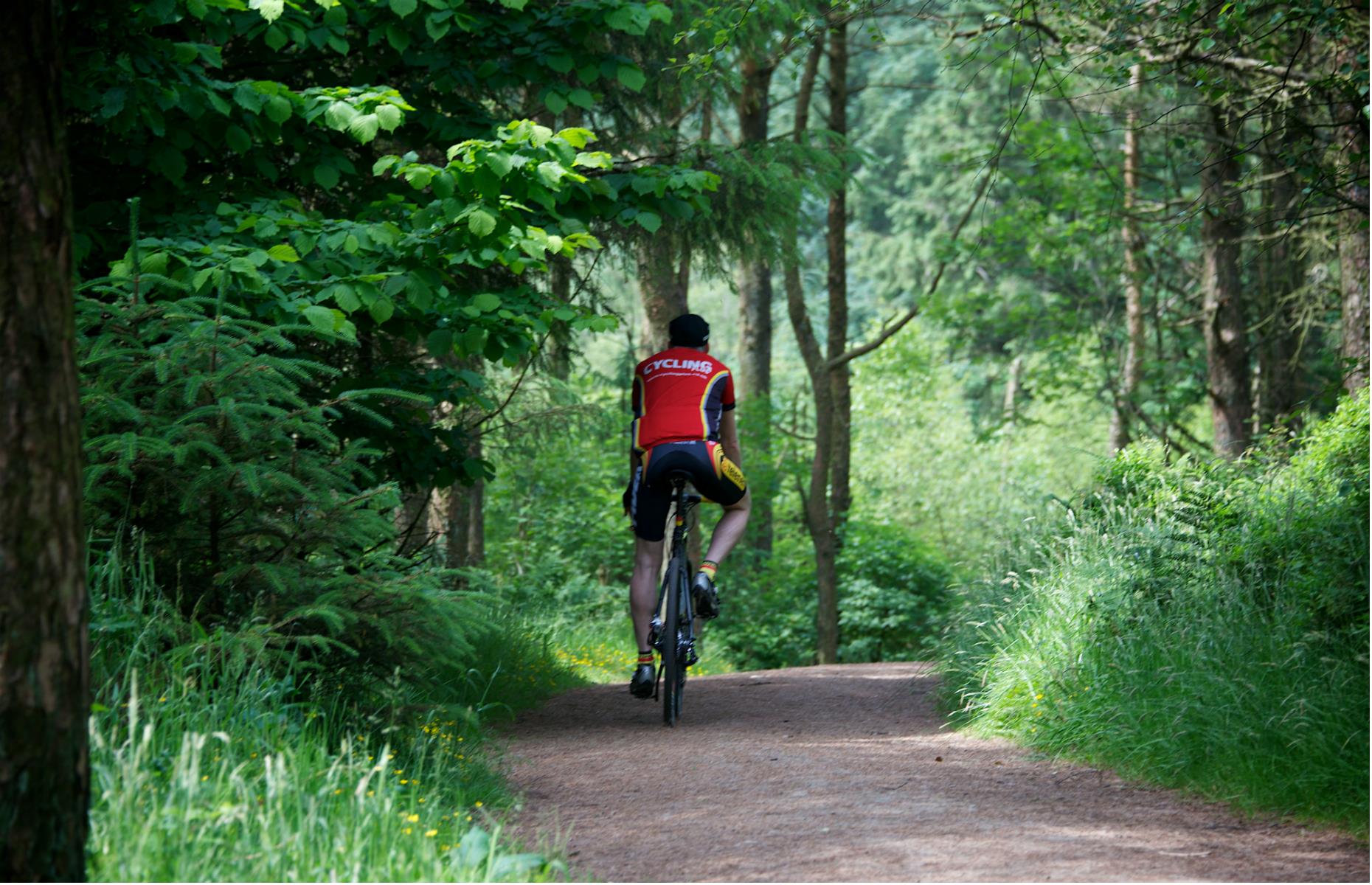 Visit England/Diana Jarvis
2. The Peregrine Path, Wye Valley
The Peregrine Path is a panoramic route that straddles the border between England and Wales, following the River Wye from the historic market town of Monmouth in southeast Wales to Goodrich in Herefordshire. The route is mainly traffic free, with plenty of pubs and heritage sites to visit along the way.
Read the full list here >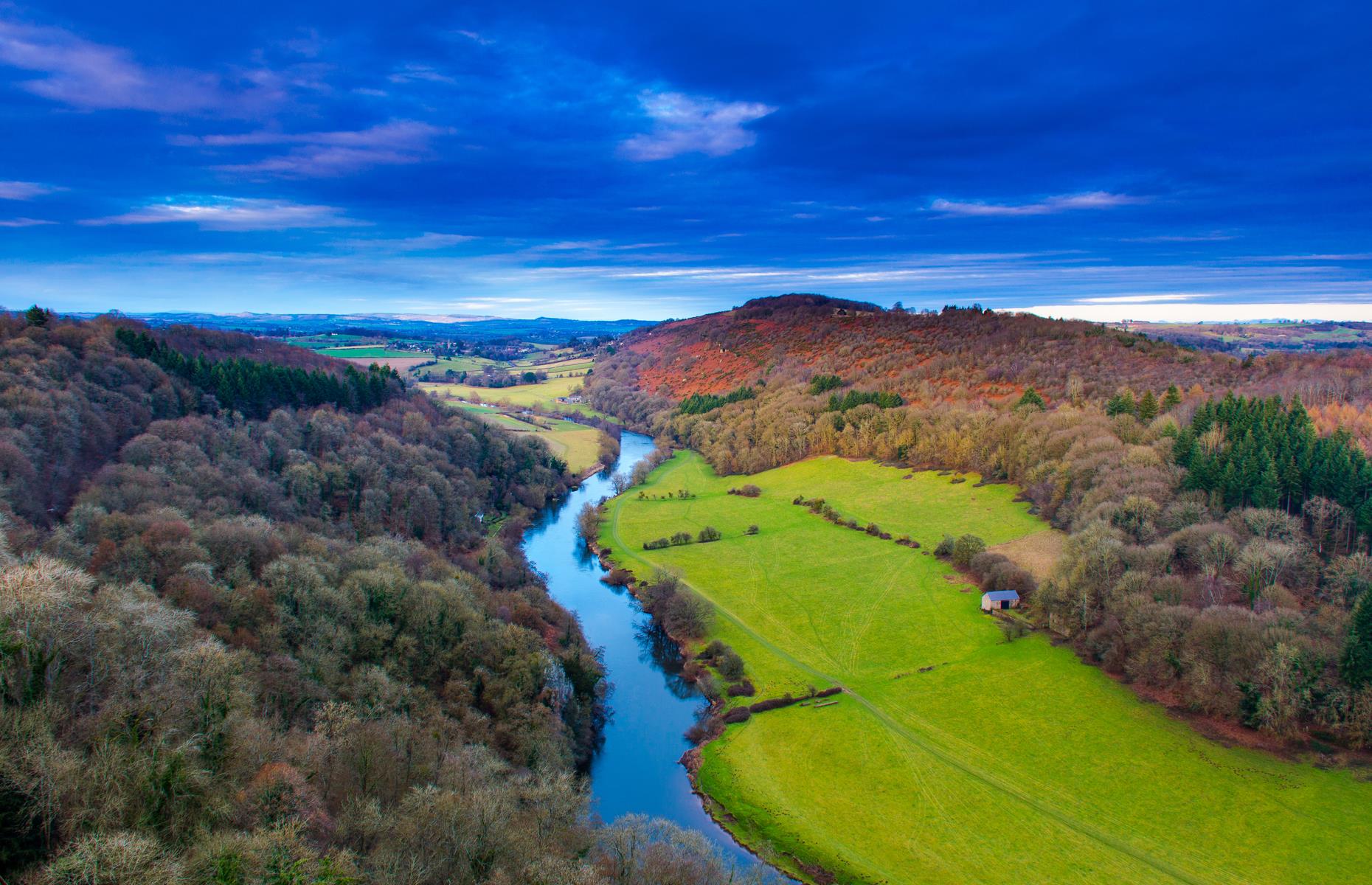 SuxxesPhoto/Shutterstock
3. Cannock Chase, Staffordshire
An Area of Outstanding Beauty in Staffordshire, Cannock Chase district has some short family-friendly cycle trails and two dedicated mountain bike trails that weave through forest and woodland. They all start out from Birches Valley Forest Centre. The popular "Follow the Dog" trail (pictured) is a 6.7-mile mountain bike route with some technical features like rock drop-offs. Needless to say, it's probably not one for beginners.
Read the full list here >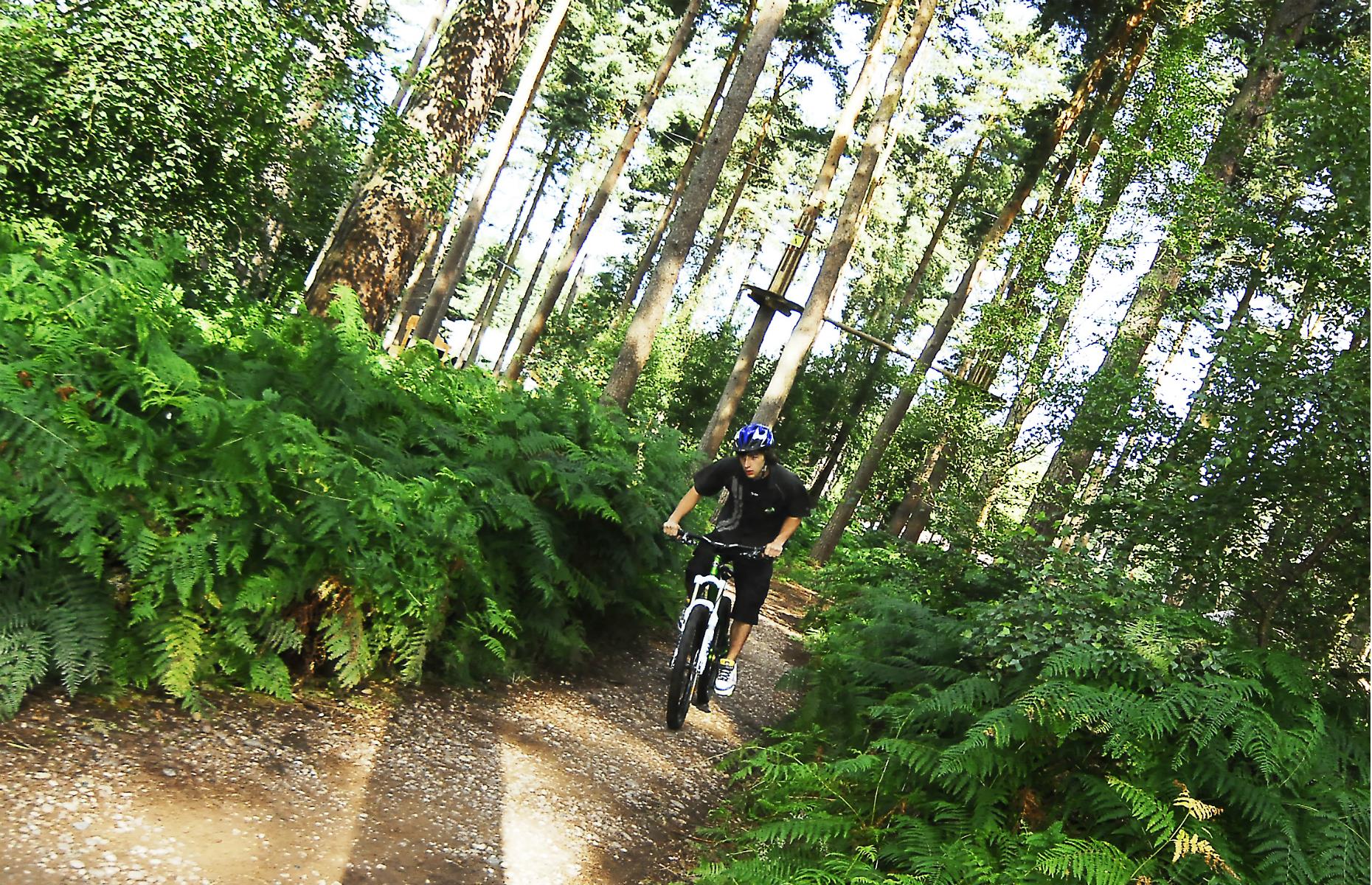 Visit England/Enjoy Staffordshire
The 50 best places to stay in Birtain
Great accommodation is undoubtedly one of the most important aspects of going on holiday – it really can make or break your time off. Britain is full of amazing boutique hotels, cottages and B&Bs, so next time you're booking a break in Britain look past generic hotel chains. From jaw-dropping holidays homes to unique, wallet-friendly stays, we've looked far and wide to find the best places to stay in Britain. Below are a few of our favourites, but you can see the full top 50 hotels in Britain here.
1. The Langdale Hotel, Lake District
Located in the heart of the Lake District National Park, the hotel is a part of the Langdale Estate that includes Brimstone Spa, Stove Restaurant and Bar and extensive leisure facilities. Get active on an off-road driving adventure and rent a canoe or relax in the spa and enjoy one of the many treatments.
See the full list here >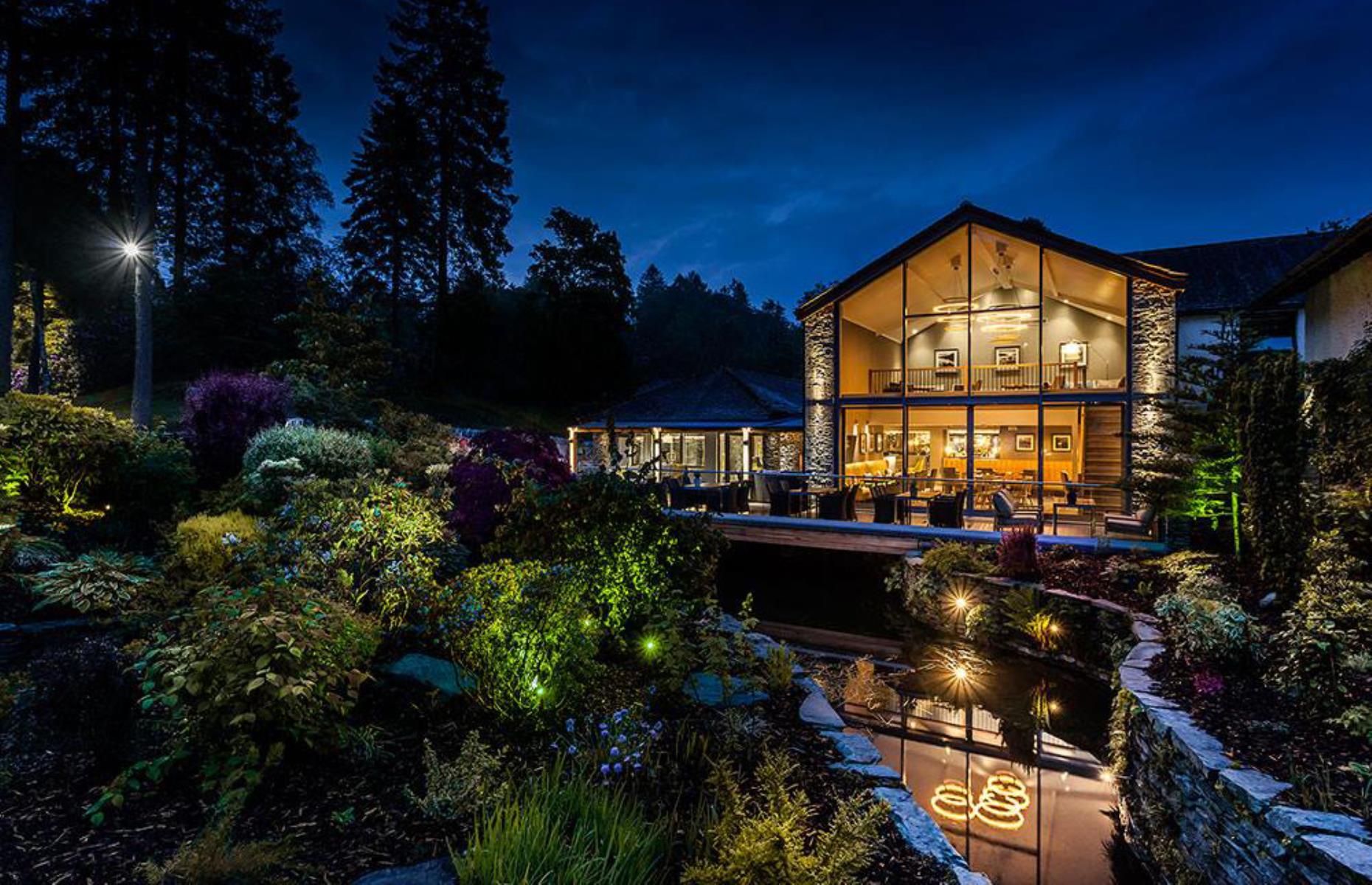 Langdale Hotel/Facebook
2. No Man's Fort, Portsmouth
For true isolation, head to the deserted private island that is No Man's Fort, located in the Solent. As well as having its own lighthouse, cabaret bar and laser tag arena, the fort has incredible views across the water, 23 individually-decorated bedrooms and plenty of opportunities for water sports and boat rides.
See the full list here >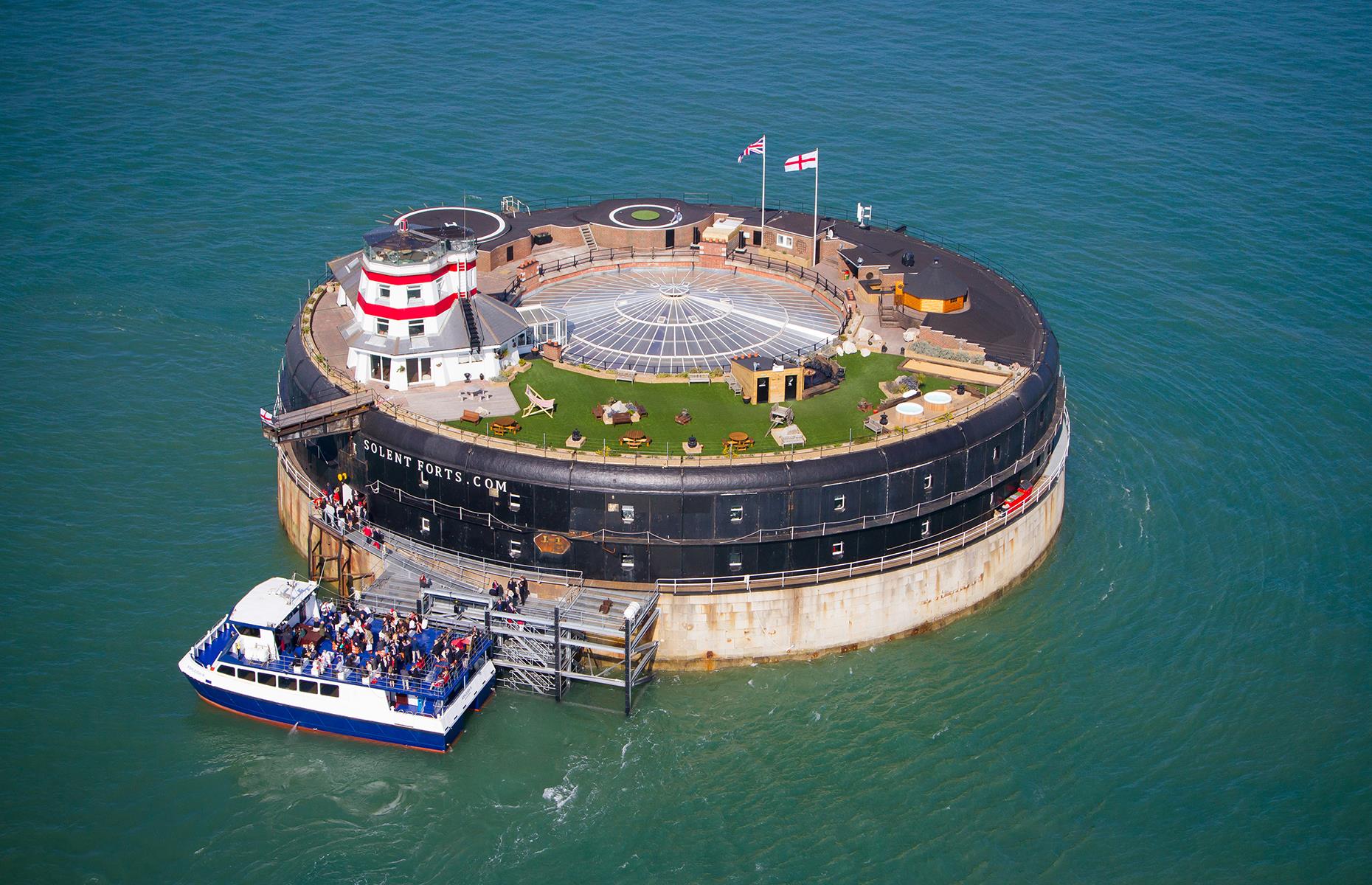 Amazing Venues
3. The Little Sea House, Dorset
Perched on Monmouth Beach along Dorset's Jurassic Coast, this little hut makes for a dreamy seaside escape. White wood panelling and plenty of pillows complete the interior, while a pretty decking area means you can dine al fresco.
See the full list here >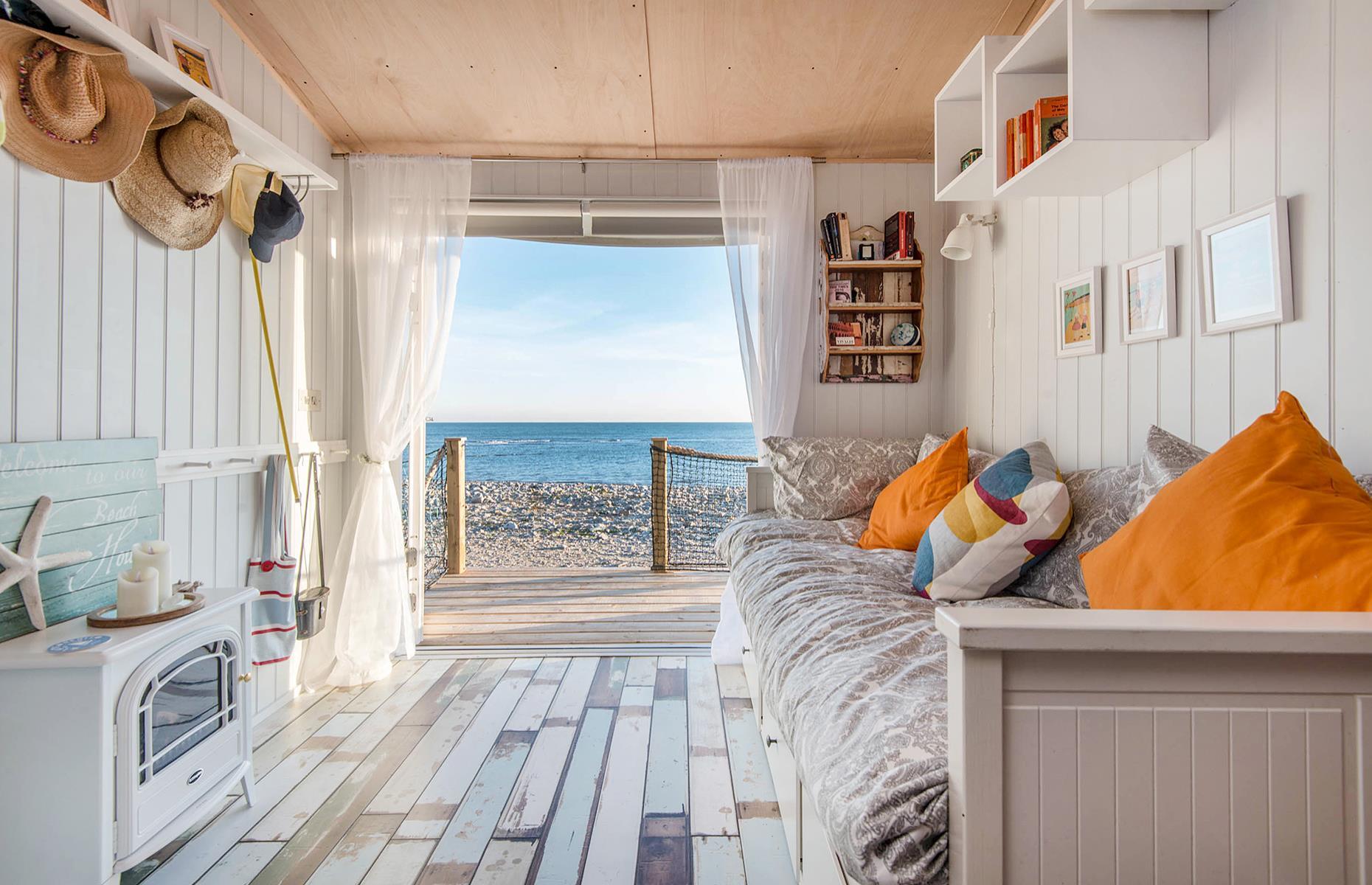 Toad Hall Cottages
Be the first to comment
Do you want to comment on this article? You need to be signed in for this feature