A taste of the Highlands: things to do in Inverness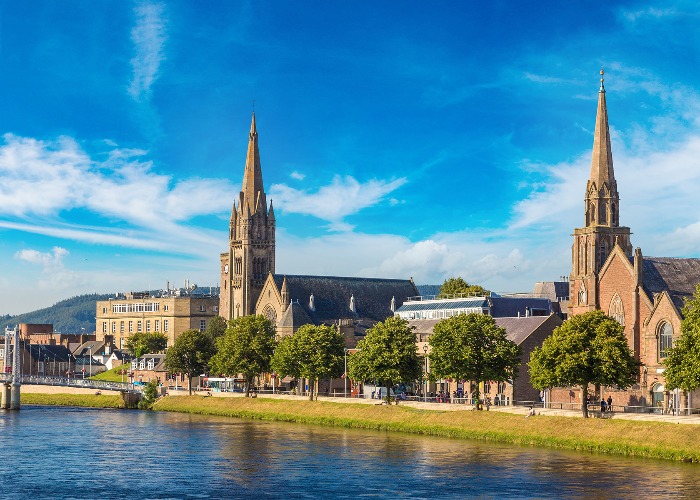 Hemmed with such incredible beauty and filled with all that glorious fresh air, it's no wonder Inverness has occasionally topped lists of the happiest places to live in the UK. Find out what people love about it with our pick of the best things to do on a long weekend in Scotland's Highland capital.
Inverness is unlike any other city in Scotland. For starters, it's the most northerly, which brings its own benefits (a natural, rugged playground on its doorstep, for one) and challenges (namely, the weather). It's also part of a proud region that has its own traditions and heritage which, over the centuries, have created a distinct character.
These are exciting times for Inverness too. Intent on throwing off the 'Gateway to the Highlands' tag, the city has ploughed investment into its tourist attractions. The revamped Victorian Market has already opened, as has a brand new Marriot hotel in early 2023. But the biggest project by far is the huge re-moulding of Inverness Castle: more than £30 million is being spent opening it up to the public for the first time.
In many ways, Highland life remains at odds with the frenetic, fast paced existence so many of us lead, and a weekend here is simply not enough to explore the countless castles, distilleries, and museums, or tackle the range of outdoor activities. It is however, a good introduction to northern Scotland, giving you a flavour of the history, customs and way of living that has shaped this indomitable city.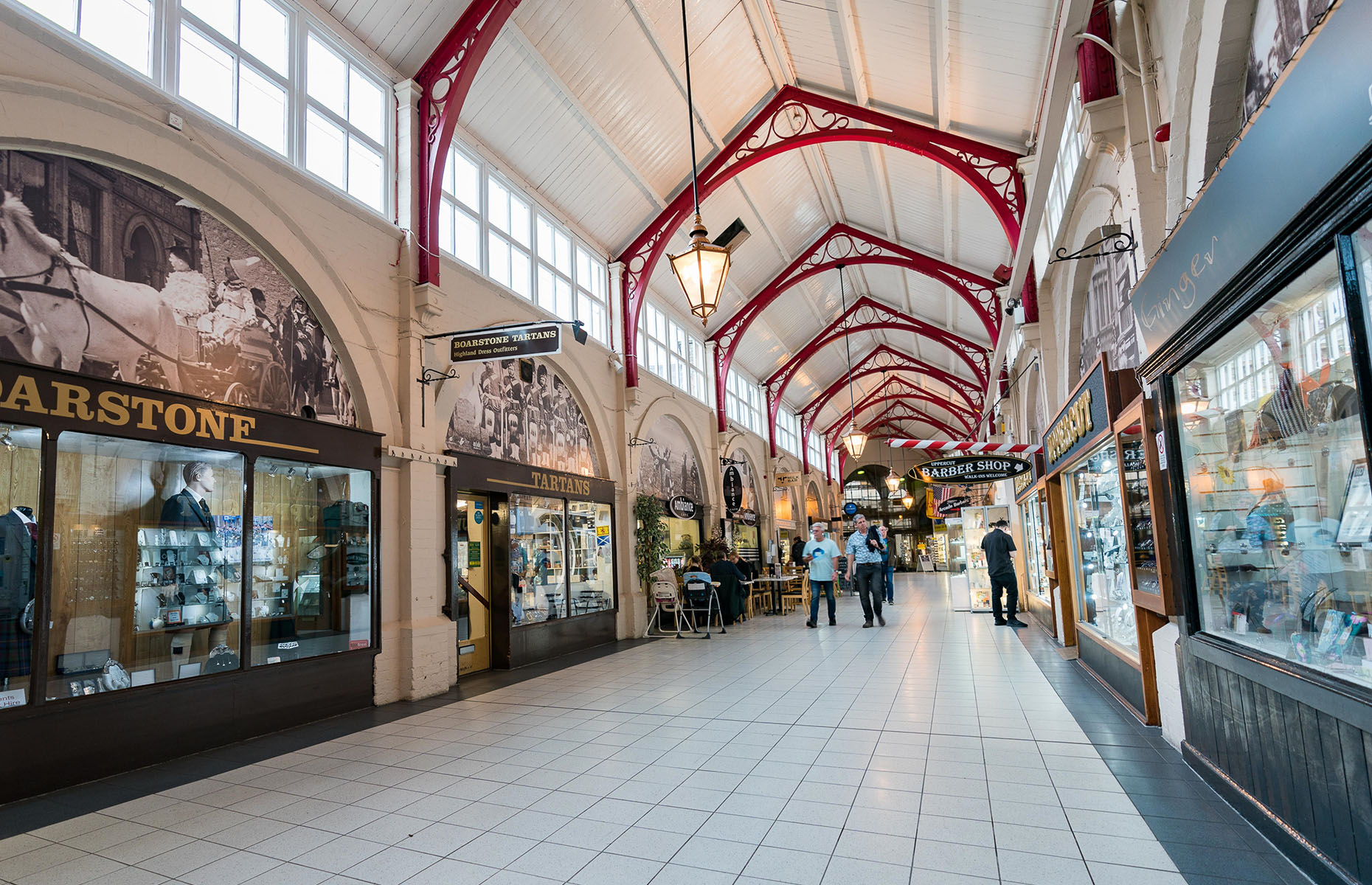 Ondrej_Novotny_92/Shutterstock
Friday
Check-in to: Best Western Inverness Palace Hotel & Spa. Make sure to ask for a room peering out over the River Ness, which gushes by just metres away. You'll see Inverness Castle from this four-star hotel too. This lavish old stone dame has been given a smooth modern makeover and the swimming pool is a serious bonus, with its poolside hot tub, sauna and steam room. There's a well-equipped gym too.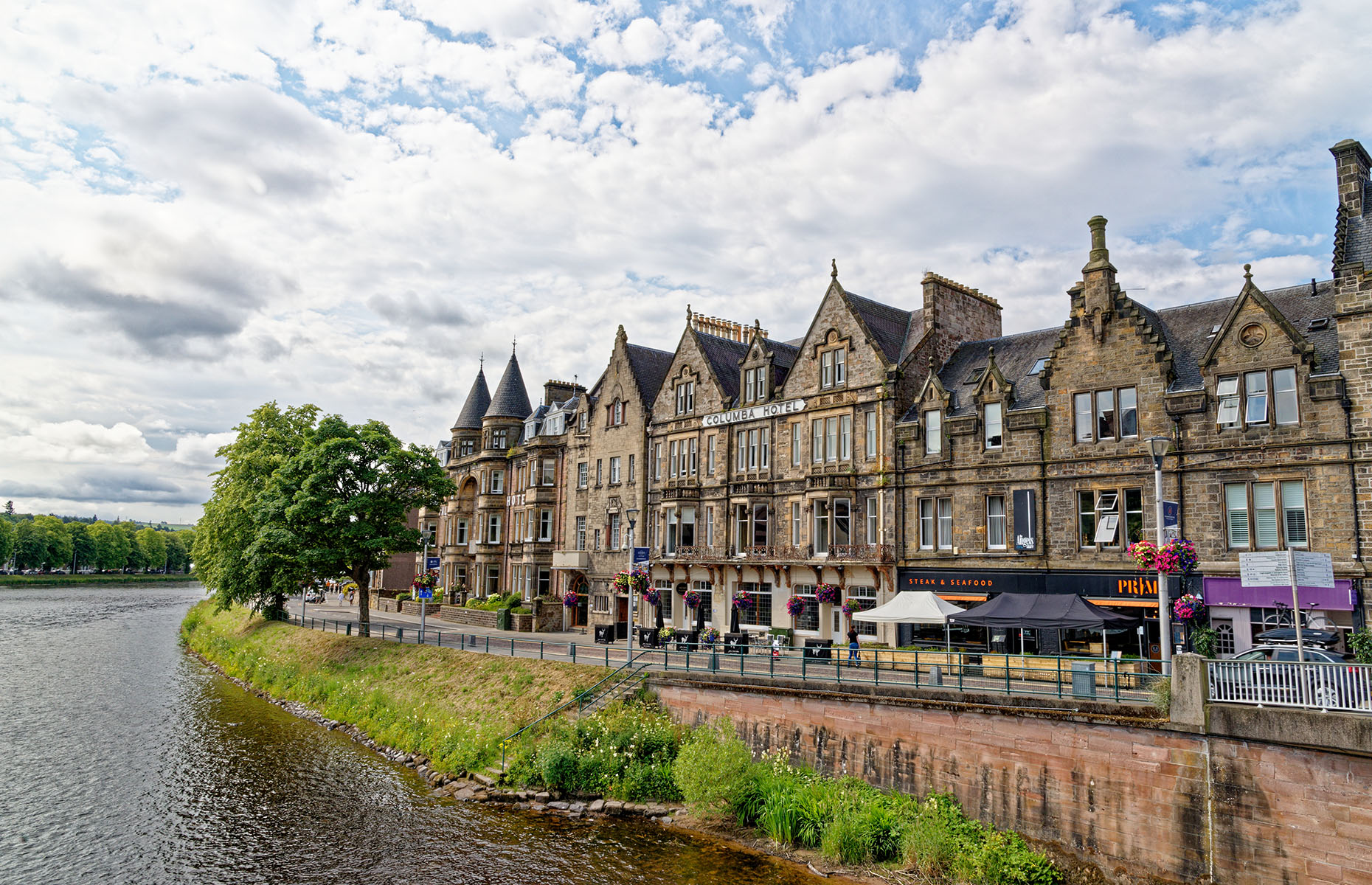 Ion Mes/Shutterstock
Walk: walk, walk and then walk some more. Inverness is not a massive metropole and the central core is largely pleasantly flat. You'll find yourself criss-crossing the fast-flowing River Ness from the main retail and business hub, across to the quieter more residential area over the water. Look out for all manner of birds splashing around in the river. If you're lucky you may even see an otter in the heart of the city – very Inverness.
Eat at: The Mustard Seed. More river views await at this welcoming modern Scottish restaurant. In winter, cosy down by the centrepiece open roaring fire; in summer, head upstairs for the best views from the outdoor terrace. The steaks come from local butchers and are perfectly cooked, with sound provenance key here. And flavour – the seared salmon fillet atop a bed of fresh mint and pea risotto is a delight.
Settle in for the evening at: The Malt Room. Get in the spirit at the city's finest whisky bar, where pros will guide you to your perfect dram. Try the whisky flights to broaden your palate or a whisky cocktail if you're just dipping your toe. Or for real ale it has to be The Black Isle Bar & Rooms, smack in the centre of the city. It's owned and operated by the Black Isle Brewery, which lovingly brews its own organic beer across the Moray Firth, this urban hub is full of rustic charm.
Saturday
Discover: at the Inverness Museum & Art Gallery. Here you can learn about the history and culture of Highland life as the museum charts the story from the Picts and Jacobites, to the modern day with everything in between. Admire carvings, silverware, traditional dress, original photographs, and try your tongue at Gaelic.
Next, make for the art gallery and set to work interpreting its ever-changing portfolio of paintings and sculptures. The gallery's collection includes pieces by artists both local and international, and covers a broad range of themes and topics.
Shop: all over town. Inverness has an eclectic selection of high street and independent shops, ripe for weekend perusing. Leaky's Bookshop is somewhat of an institution for secondhand-reads and curious finds – go for the interiors if nothing else.
Leakey's Bookshop/Facebook
Meanwhile, the clue is the name at Oil & Vinegar, where the friendly owners encourage you to try before you buy across its range of tasty condiments. There is also the impressively revamped Victorian Market, a traditional favourite with everything from jewellers and barbers to chocolatiers under one roof.
Have lunch at: The Victorian Market has revamped a vast swathe in a £1.7 million project. The new area focuses on food and drink – the award-winning Bad Girls Bakery from the Black Isle is a highlight. Look out too for pop-up eateries showcasing street food with local produce at the fore. It's a lovely place to have lunch on a dreich day and a real window into the rapidly evolving face of Inverness.
READ MORE: 15 spooky but magical locations in Scotland
Have a pint at: The Castle Tavern. A beloved boozer with locals and visitors, The Castle Tavern has draught beers, a pub menu for the peckish, and an excellent beer garden for sunny afternoons. If you want to find out the difference between Scottish heavy ale and English bitter (it's not just temperature) this is the place to head. It's right at the end of the Great Glen Way long distance walking route so you may get to meet some exhausted walkers gasping for a pint.
Take in the view from: Inverness Castle. Post pint, pop across to Inverness Castle, which dominates the city's skyline. Located on the site of medieval fortifications, the current castle dates back to the mid-1800s and for as long as anyone can remember has been closed off to the public as a court and jail.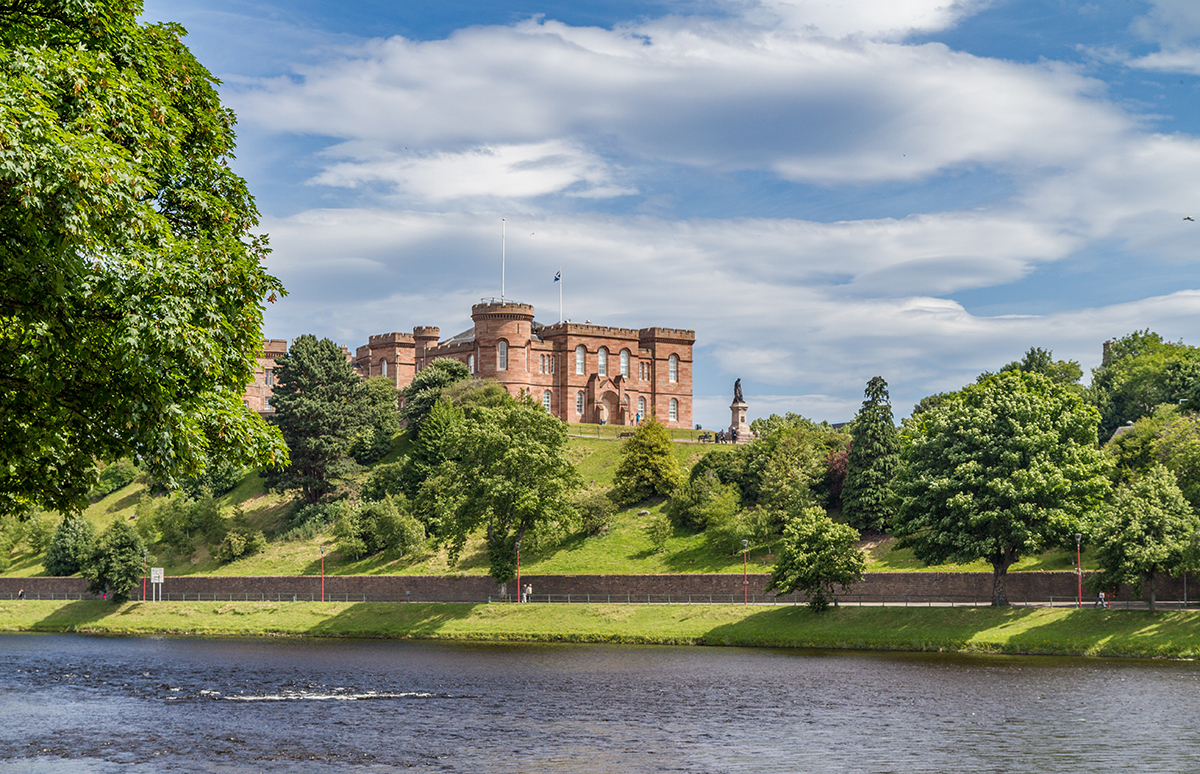 gNesher/Shutterstock
The colossal £30-million-plus revamp is totally reimagining the castle with its distinct North and South Towers connected for the first time via a glass linkway. The South Tower will house a museum that takes a deep dive into the history of the wider Highlands. The North Tower will have another visitor attraction, shops and a rooftop viewing area. The castle is scheduled to re-open in 2025 – it's worth popping up for a nosey and to enjoy the views down to the river.
Have a special dinner at: Rocpool Restaurant. You can't beat on the west bank of the River Ness and in this restaurant it's all about provenance, where everything is carefully sourced, cooked, and presented reflecting hearty Scottish fare in a deliciously contemporary way. While Scotch beef and Highland venison are tempting, as the name suggests, you must try the seafood.
How about hand dived king scallops to start, followed by roast fillet of wild North Sea halibut with Arbroath Smokie risotto? Rocpool has been going strong for decades for a reason.
Get toe-tapping at: Hootananny. No trip to the Highlands would be complete without a evening of Scottish folk music, so make for one of country's leading live music venues. The atmosphere is loud and good natured, and the bar is always well stocked. Everything from ceilidhs to comedy can be enjoyed here – just check the calendar to see what's on.
Sunday
Take a Sunday stroll: Blow away the morning-after cobwebs with a walk northwards along the River Ness to the Merkinch Local Nature Reserve. All sorts of wildlife can be spied at this tucked away reserve, from roe deer and otters, to seals, waders, ducks, dolphins and passing migratory birds including, on occasion, ospreys. You will also get a cracking view of the Kessock Bridge.
READ MORE: Scotland's Pompeii – the mystifying story of Skara Brae
Eat at: Girvans. From light bites to full on feasts, Girvans is a great place to fill up before heading home. There's something for everyone on its assorted menu, including baked tatties and red Thai curry, while the bar offers more craft beer options in the shape of Cromarty Brewing Co. ales from across the Moray Firth. The fish and chips are also excellent, using local haddock rather than cod, as is the norm in Scotland.
Extra time in Inverness?
Many people visiting Inverness use the city as a base from which to explore the Scottish Highlands. If you're planning a slightly longer trip, here are a few more things to do within half an hour of Inverness:
Dolphin spotting: Make your way to Inverness Marina, where Dolphin Spirit (which is an accredited member of the local Dolphin Space Programme) offers both speedy RIB tours and more sedate cruises to find playful bottlenose dolphins from March to the end of October.
Culloden Battlefield: Walk in the footsteps of the fated Highland clans on that dreich day in April 1746 at Culloden Battlefield. The visitors' centre sets the scene of this historic battle well, and it's impossible not be moved walking around the battlefield. A must for history lovers and those keen for a greater understanding of the Jacobite Rebellion. It's only 15 minutes by bus or car from Inverness.
rphstock/Shutterstock
Loch Ness: Whether you want to walk the Great Glen Way, visit Urquhart Castle, be the one who finally captures a clear shot of Nessie or take a boat trip, Loch Ness won't disappoint.
Hiring a car is a great way to explore by yourself, while various tours can be arranged in Inverness, or you could plan a route via public transport. Some of the cruise boats run by Jacobite leave from Inverness if you're short of time.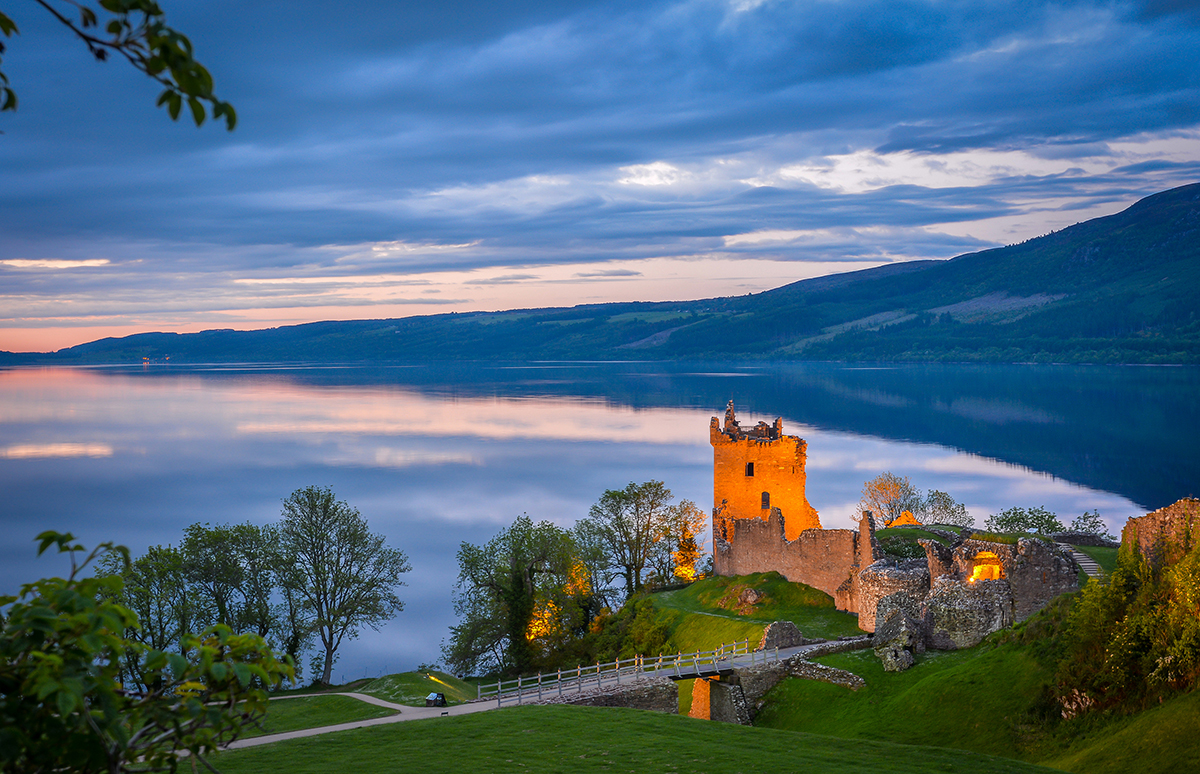 nitsawan katerattanakul/Shutterstock
Fort George: Built in the wake of Culloden, 18th-century Fort George remains one of the most impressive fortifications in Europe, and is still used by the British Army today.
Although it never saw action, it is an incredible place to visit – check out the Highlanders' Museum and take in the sea air from the ramparts (the eagle-eyed may see dolphins from this vantage point). Half an hour by car from Inverness.
READ MORE: Searching for sharks on Scotland's wild west coast
Be the first to comment
Do you want to comment on this article? You need to be signed in for this feature