How to spend the perfect weekend in Ramsgate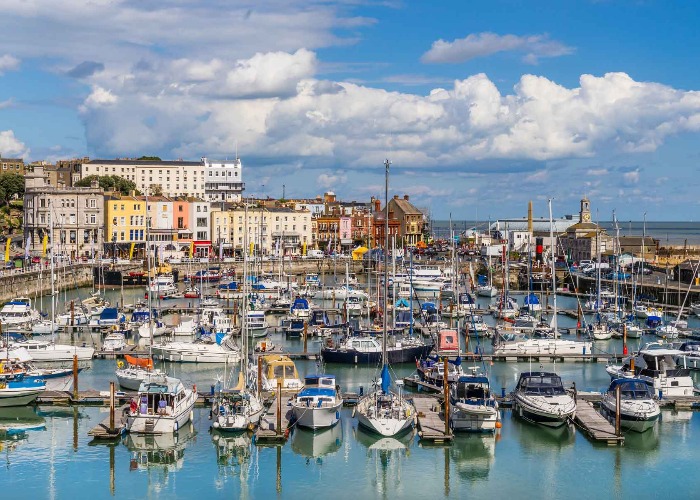 Move over Margate: Ramsgate is just getting started
The fortunes of British seaside resorts have always depended on tourism, and the coastal towns along the east Kent coast are no different. After decades of being overlooked by holiday-makers, Margate has made a huge splash, reinventing itself as an artsy must-visit destination. The Turner Contemporary and the reopening (again) of Dreamland has ensured the seaside town stays in the spotlight, while a few miles along the coast, tranquil Ramsgate has been quietly content in its shadow.
Ramsgate had its heyday in the Victorian era, when Queen Victoria would holiday here, but its long and illustrious history started in AD 597, when St Augustine landed nearby to bring Christianity to England. Ramsgate was an important garrison town in the Napoleonic Wars and in 1821 it was decreed a Royal Harbour – the only one in Britain – by King George IV.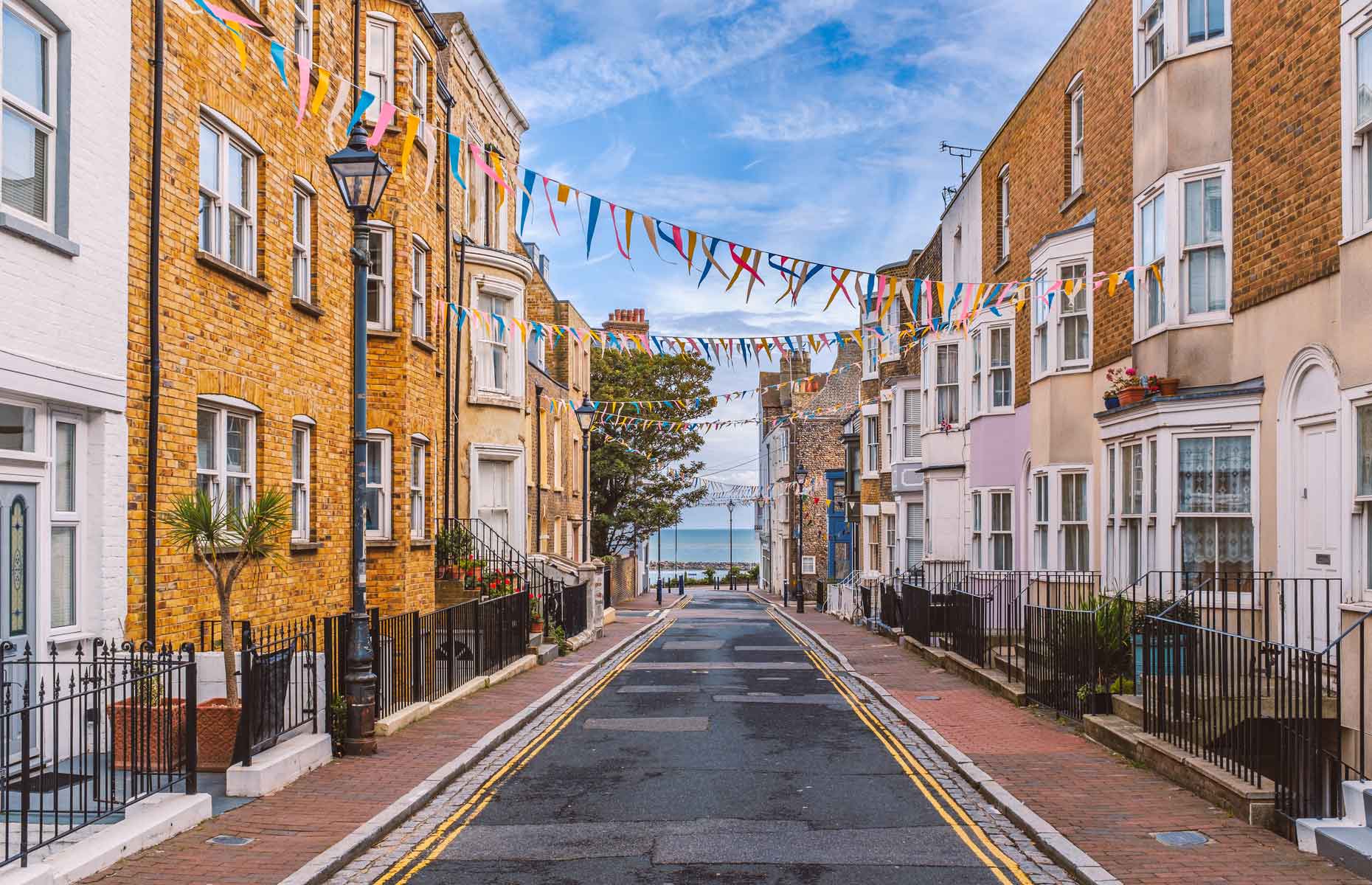 Christine Bird/Shutterstock
During the Second World War, constant bombardments forced residents to live underground in tunnels for months at a time and in 1940, Ramsgate was a main point of departure for the "Little Ships" that crossed to Dunkirk to rescue Allied troops – around 40,000 men were safely landed at the harbour.
Unsurprisingly, the town has been designated a Heritage Action Zone by Historic England, with the aim of preserving local heritage and boosting the economy. It's one of 50 towns in the UK to receive a share of a £1 billion investment in its high street and the number of local creative businesses has trebled in the last decade.
READ MORE: The best places to visit on the Kent coast
Unlike Margate, where it's the beach that attracts weekend visitors, here it's the picture-perfect marina and peaceful Regency squares, terraces and East and West Cliff promenades. That's not to say that there isn't also a very lovely stretch of sand – it's just a little tucked away and remains almost a locals' secret.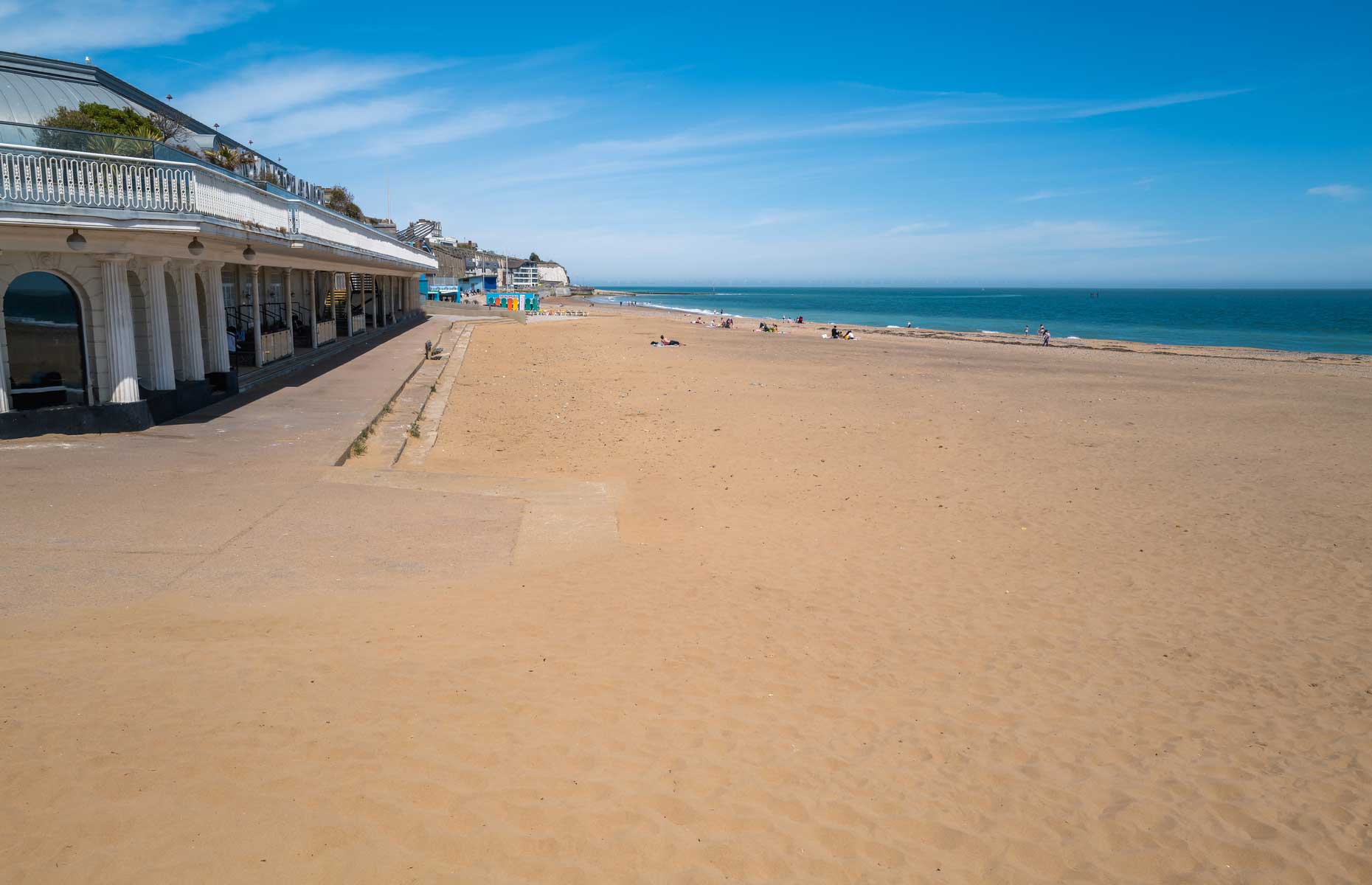 Christine Bird/Shutterstock
Ramsgate's faded grandeur is charming and its 21st-century revival even more so. Visitors will find a superb café culture, great independent pubs and vintage shops that are antique rather than hipster. The town's cool, without trying too hard. If you're sold, here's how to spend a weekend in Ramsgate.
Friday
Check-in at: Albion House Ramsgate. Built in 1791 and painstakingly restored and reopened in 2014, this 14-bed Regency boutique hotel has a cool, contemporary feel throughout. Plus, 12 of the rooms have direct sea views over the Royal Harbour.
Enjoy Fish-and-chips-Friday at: Shakey Shakey Fish Bar. Sadly, Ramsgate High Street has seen better days but it does have one or two gems, including the outstanding Shakey Shakey Fish Bar. Gluten- and wheat-free options are on the menu, as well as plenty of vegan treats. Fish is freshly landed and the batter is light and fluffy.
Have a drink at: The Ravensgate Arms. The Ravensgate Arms is everything a local boozer should be: pared down decor, great atmosphere and handpicked beers and wines. It also has the outstanding Arya restaurant upstairs, who supply the bar snacks. There's just twelve seats in this bijou pub these days, but check their social media for details of pop-ups and music gigs at the Ramsgate Boating Pool.
See live music at: Ramsgate Music Hall. This tiny two-floor venue takes live music seriously. It's cool, intimate and quirky, plus it has a fantastic year-round line up of eclectic bands. Like many live music venues around the country, it's not yet open but there are tentative gigs pencilled in from the end of August.
Saturday
Explore: the marina. Stroll around the pretty marina to explore the east and west piers and the inner harbour. You can take a boat trip of the harbour, or further afield to spot seals or tour the offshore wind farms.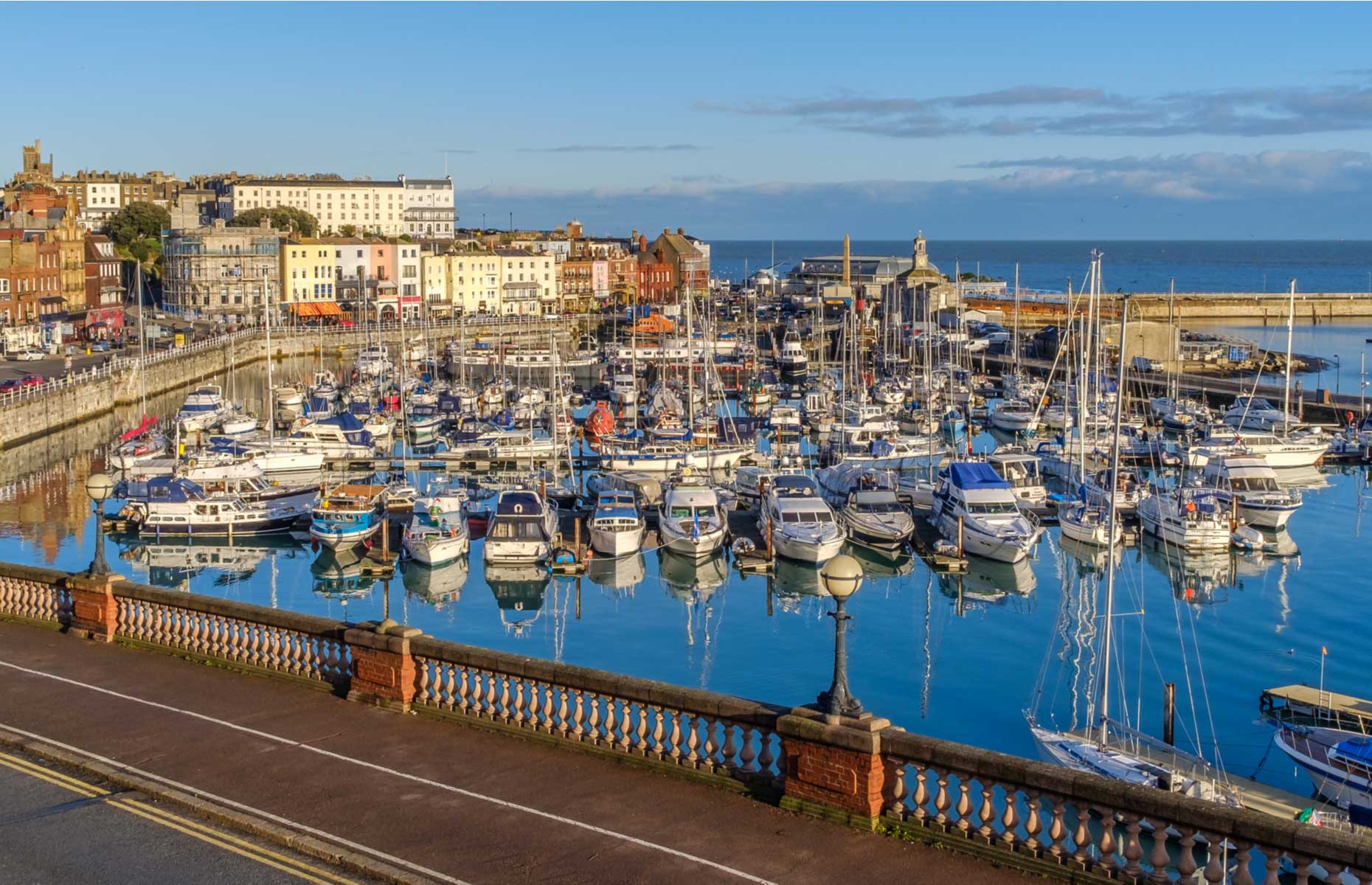 Christine Bird/Shutterstock
Back on land, look out for the diminutive 19th-century Sailor's Church, which was built to minister to the sailors that crewed Ramsgate's fishing fleet. The nextdoor red-brick Home for Smack Boys (apprentices to the fishermen) also housed survivors from the First World War.
Visit: Ramsgate Maritime Museum. The handsome 19th-century Clock House on the harbour quayside is now a museum of the town's fascinating maritime history – both permanent exhibitions and gallery space for temporary art exhibits. Phone ahead to check if it's open, but you'll definitely be able to spot the last sea-going steam tug in UK waters moored outside, the 320-tonne Cervia.
READ MORE: 50 brilliant British staycations to book in 2020
Shop at: The Arches. Nestled along Military Road are renovated Victorian arches that now house a number of independent shops that are great to browse. Make a beeline for Arch 16 and Archive Homestore & Kitchen (which is also a great place for coffee and cake). There's also a bike shop where you can buy or hire: Harbour Bikes.
Lunch at: Royal Harbour Brasserie. At the far end of the East Pier Harbour Arm, this place doesn't look like much from the outside, but once you're in, the 360-degree views are phenomenal. Expect fresh produce – including lots of seafood – cooked by a star chef who trained at London's Dorchester Hotel.
Go underground in: the Ramsgate Tunnels. On Marina Esplanade, directly behind the beach, more than half a mile (0.8km) of wartime tunnels are open to the public for tours (book in advance). Torches and hard hats are supplied. Around 60,000 people sheltered here during the Second World War and there was even an underground hospital.
Have an afternoon drink in: The Bedford Inn. Up from the harbour, beyond Addington Street, this is the perfect spot to unwind. They've recently opened a gorgeous beer garden with loads of space for social distancing, plus its very own beach.
Dine out at: La Magnolia. Overlooking the harbour from West Cliff Arcade, this Italian restaurant was established by Paolo and Carla Magnolia in 2008. Nothing beats dining alfresco on a warm summer evening. Be sure to try the proper Italian gelato.
Stay out for a nightcap: the cafés along Harbour Parade morph into late-night bars and clubs on weekend evenings. Things get pretty lively and cocktails flow until 4am in buzzing spots like Enoteca.
Sunday
Visit: Pugin's Church of St Augustine. The personal project of Pugin (1812–1852), the architect who created the interior of the Palace of Westminster, this shrine commemorates the arrival of the Gospel to Anglo Saxon England. Pugin died in his house next door and is buried in the church. Guided tours must be booked in advance, call the visitor centre for details.
READ MORE: These are the UK's prettiest towns and villages
Stop for coffee at: The Falstaff Cafe. Addington Street is Ramsgate's old High Street and shouldn't be missed. About halfway along, The Falstaff Hotel has a charming café serving great coffee and stacked brioche buns. Opening hours are currently limited to Thursday to Sunday, 8.30am to 2.30pm. You can order to takeaway or sit in the hotel's lovely garden.
Have Sunday lunch at: Little Ships. Looking every inch the French Riviera café-restaurant, with tables spilling out onto the pavement, Little Ships serves up locally-sourced produce (including wine from Chapel Down) and has an emphasis on seafood.
Take a stroll: If you have any energy left, you could walk some (or all) of the 32-mile (51km) Viking Coastal Trail. From Ramsgate you can head towards the Italianate Glasshouse in King George VI park and onwards to charming Broadstairs, or west along the coast to spot birds at the Pegwell Bay Nature Reserve.
Lead image: Gordon Bell/Shutterstock
Be the first to comment
Do you want to comment on this article? You need to be signed in for this feature