7 reasons to visit the North Norfolk coast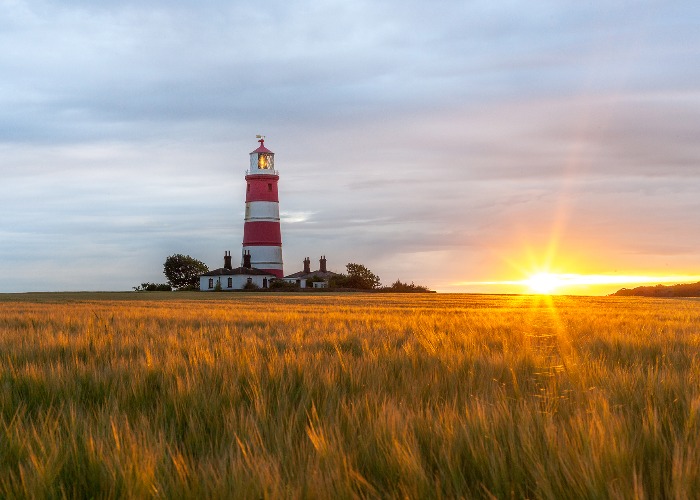 Wild and underrated, north Norfolk's scenic coastline celebrates its 50th anniversary as an Area of Outstanding Natural Beauty (AONB) this year. Joey Tyson explores the vast beaches, rugged marshes and local wildlife that earned the coast its title.
The first thing that strikes you about the North Norfolk coast is the space. A place devoid of unnecessary commotion, it just feels so open and free. With over 45 miles of coastline and a huge expanse of protected wetland to explore, Norfolk's unassuming north offers a lot of room to do your own thing. It's peaceful and unfussy, a place to escape and recharge.
With much of the area's highlights being outdoors, it's also a very affordable place for a break in the UK. Here are seven reasons why north Norfolk should be on your travel list in 2018.
1. You can see lots of wild seals
There's something inexplicably captivating about seals on a beach. Movement looks like a real hassle; a sort of laboured belly flop that demonstrates perfectly why they're best suited to the waves. But when seals are motionless, prone and splayed out, the air of relaxation they give off almost makes you want to lie down and join them.
Throughout the year, common and grey seals mix on the tip of Blakeney Point, a four-mile shale spit that juts out and runs adjacent to the coast. If you want to see fluffy-white pups, go in summer for commons and November or December for greys. Boat tours run from Blakeney and Morston Quay, or you can make the long, scenic walk from Cley to Blakeney Point.
Fewer people choose the walk, but if you do you'll be rewarded with quite a few close encounters, as well as the beautifully bleak marsh and sea views. Seals loll intermittently along the coast until you reach the mass cluster at the tip of the spit.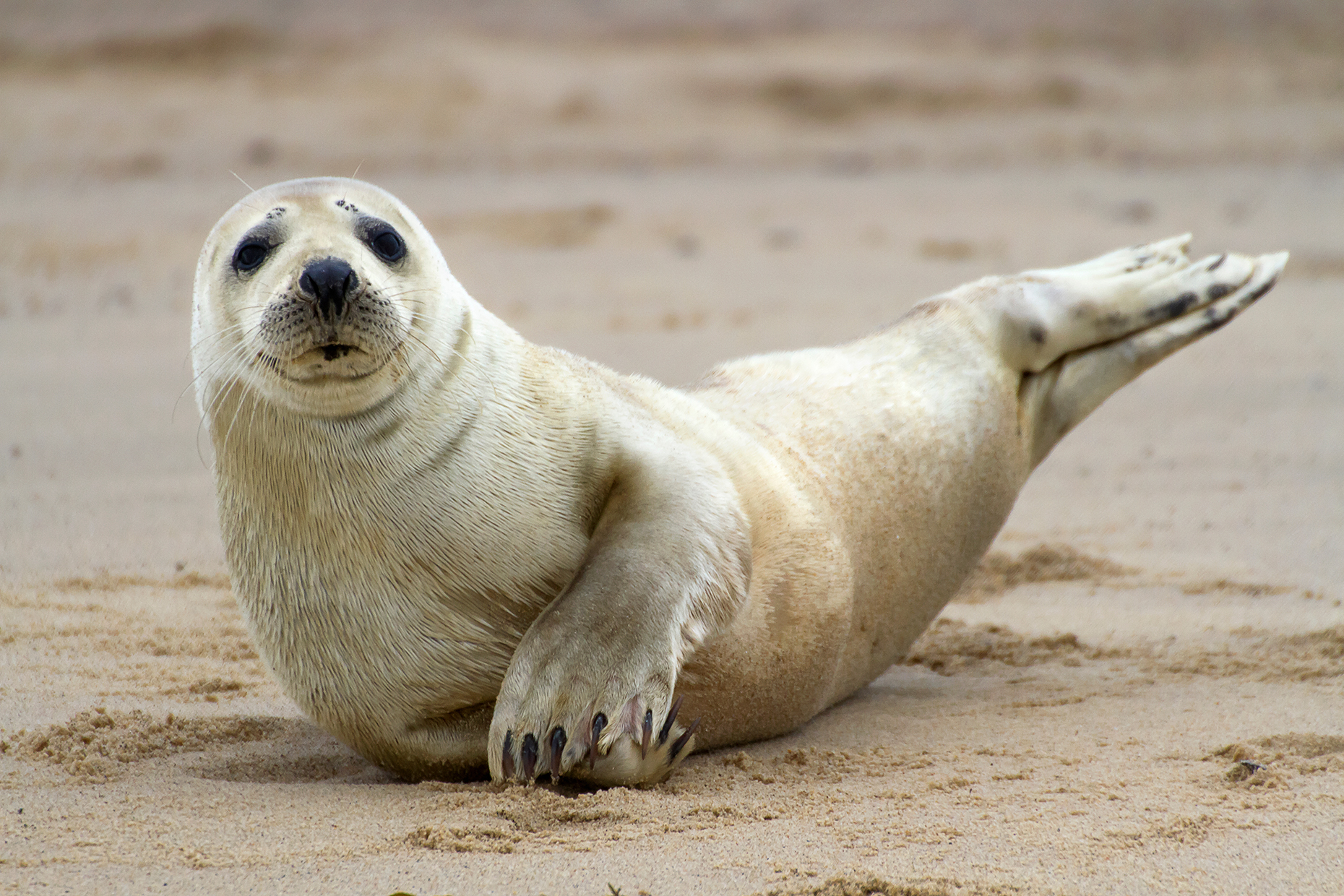 kev gregory/Shutterstock
2. You can catch some of Britain's best crabs in Cromer
Crabbing, that classic seaside activity you loved as a child, is alive and well in Cromer, where the size and quality of its crustaceans has earned the seaside town fame in the crabbing game.
You can dangle your lure straight off the side of the town's grand Victorian pier. Hoisting the crabs up from the sandy depths of the North Sea, they resemble miniature abseilers in reverse. All the tackle is available in the gift shop at the entrance to the pier.
If you're more about the tasting than the catching, you can tuck in to a succulent crab sandwich at The Jetty Café or Café Main. Other communities along the coast, such as Brancaster Staithe and Wells, have retained their fishing heritage. As well as crab, oysters and mussels are menu mainstays in Norfolk.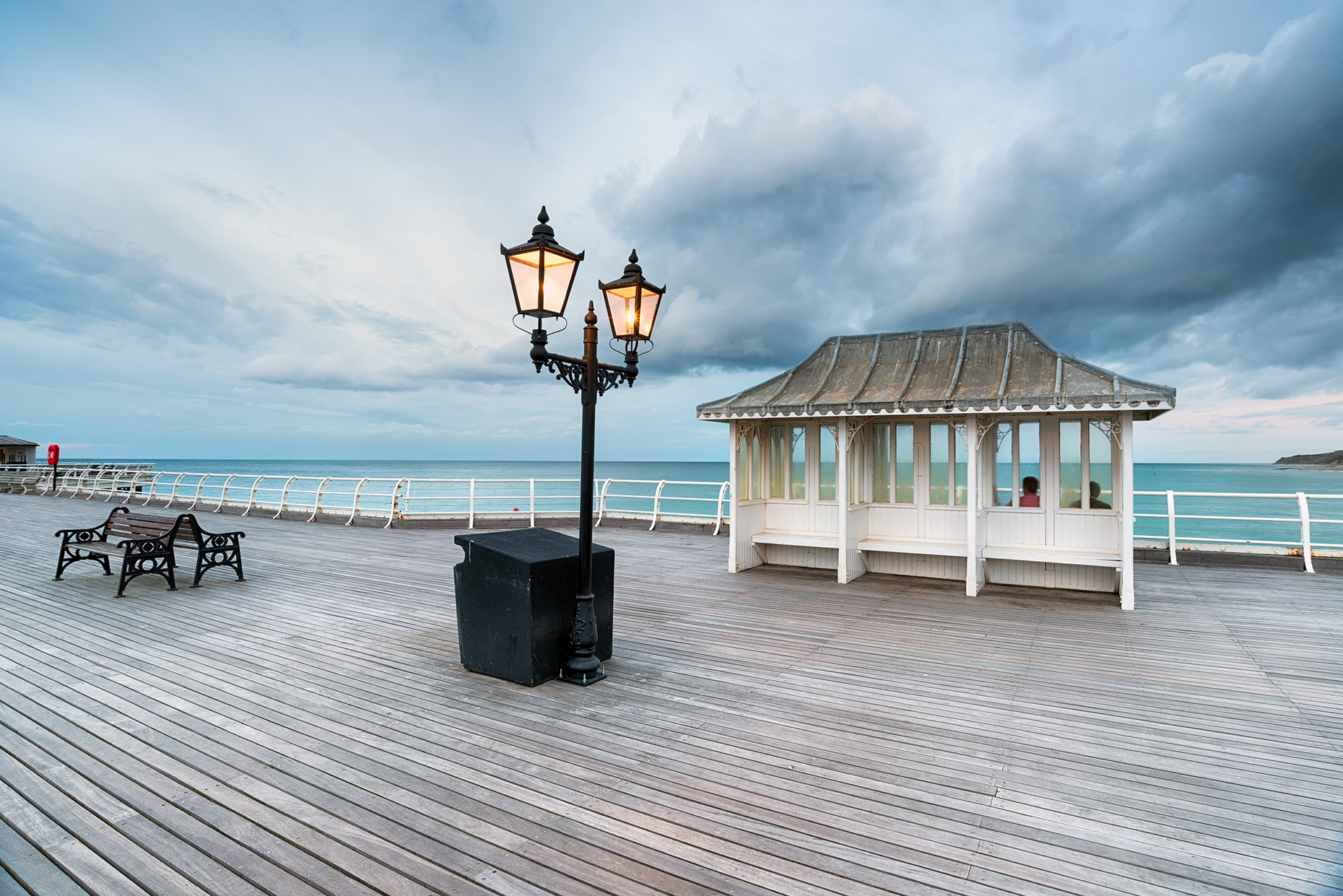 Helen Hotson/Shutterstock
3. You can walk the entire North Norfolk coast in three days
The Norfolk Coast Path clings to the AONB's edges for 45 long, varied miles. Bookended by Holme-next-the-Sea in the west and Cromer in the east, the National Trail path takes in countless beaches, diverse salt marshes and wetlands, and sweeping dunes all beneath Norfolk's trademark big skies.
While the path cuts through most of the coast's nature reserves, it also weaves through countless pretty little sea-side towns along the way. Stop off for traditional fish and chips in Wells, and be sure to check out Cley's windmill and quirky pottery shop Made in Cley.
The entire walk can be done in three days, but, if you don't fancy tackling the whole thing in one go, the Coasthopper bus dutifully patrols the coastline, allowing you break the path up into manageable chunks. Simply park up at one of the stops and catch the bus back to your car when you're done walking.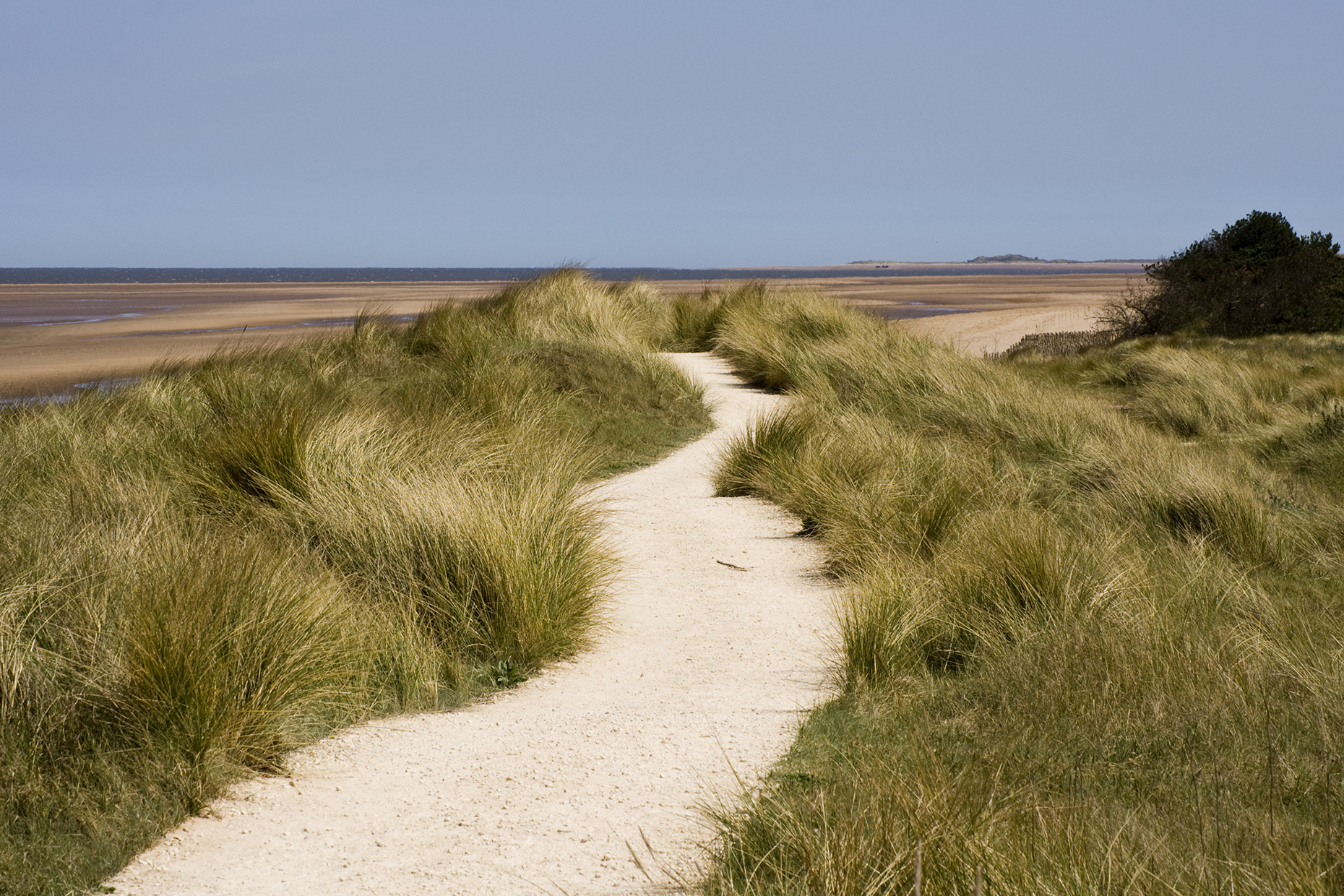 Vaughan Sam/Shutterstock
4. There's a beach for all occasions
Broad, sandy beaches fit for lounging, sweeping dunes begging to be explored, shingle spits that crunch underfoot and untouched islands that can only be accessed by boat: north Norfolk's ever-changing coastline boasts a wonderful variety of beaches.
The standout posterchild Holkham beach is regularly ranked as one of the best in the country – nearby Holkahm Hall, a magnificent 18th-century manor house, can be tied into a visit – while Wells, backed by pines and colourful beach huts, is a photographer's dream.
Remote and wild, Scolt Head Island can only be reached by local ferry from Burnham Overy Staithe, which also has its own quiet, sandy beach a mile's walk from town.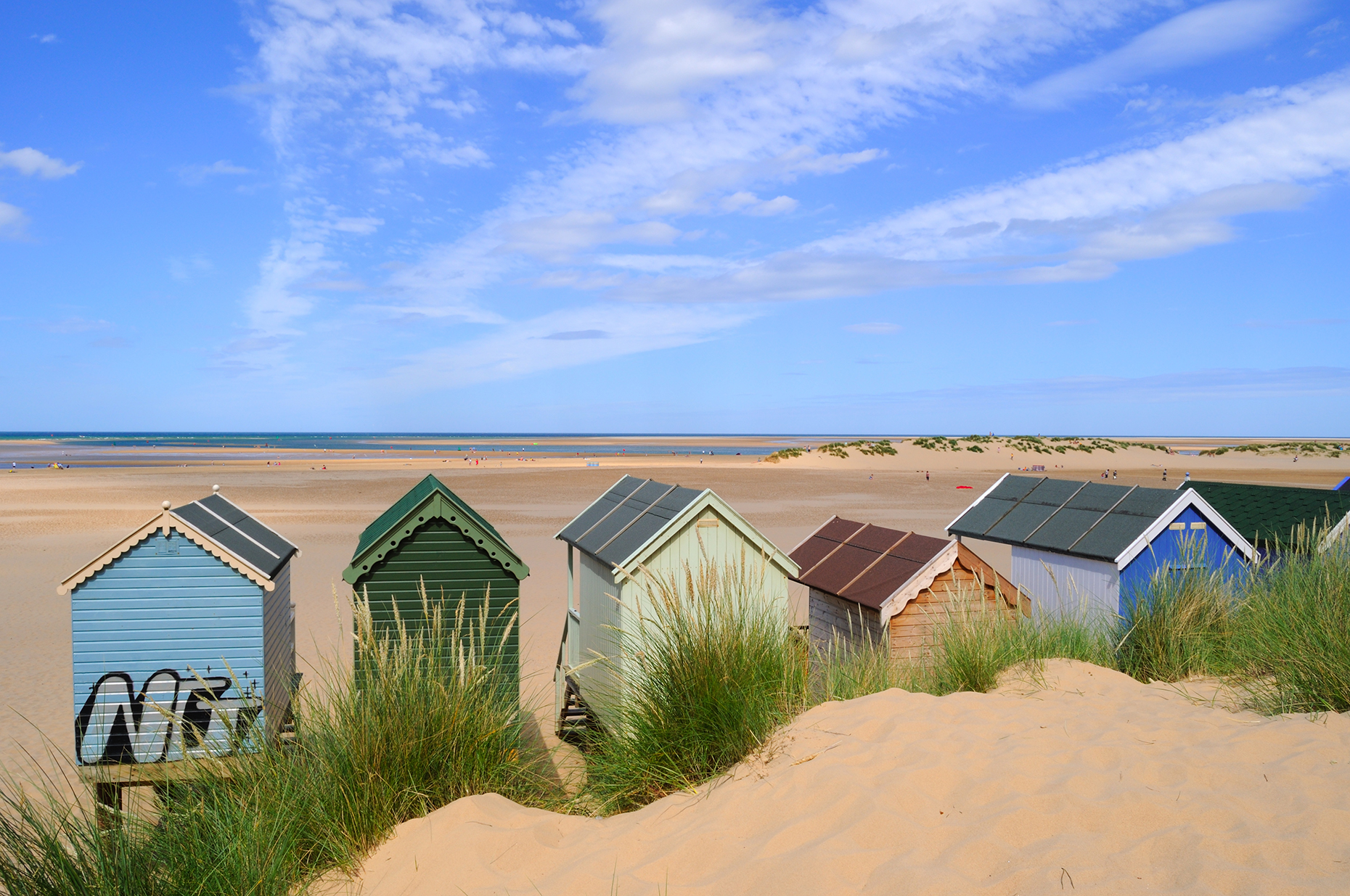 Nestor Bandirvskyy/Shutterstock
5. It's one of Britain's best bird-watching spots
To the untrained eye, north Norfolk's coastline appears to be one continuous stretch of sprawling nature reserve. Actually, it's made up of six protected areas: Cley, Scolt Head Island, Holme Dunes, Titchwell, Holkham, and Blakeney Point.
It's this diverse mass of marsh, wetland and reed bed that make the area one of the best places in the UK for birdwatching. Norfolk Wildlife Trust's visitor centre at Cley-next-the-Sea marshes, with its café and viewing platforms, is best for birdwatchers who like a brew and a bit of comfort. Up the coast on the western side, the salt and sea-water marshes between Titchwell and Brancaster, and Scolt Head Island are also good bets.
The best thing about Norfolk's diverse birdlife, however, might just be the names. Black-tailed godwits and spotted redshanks arrive in spring, the marsh harrier comes in summer and winter brings huge flocks of migrating pink-footed geese, and Cetti's warblers and moustached bearded tits sing their cheerful songs year round.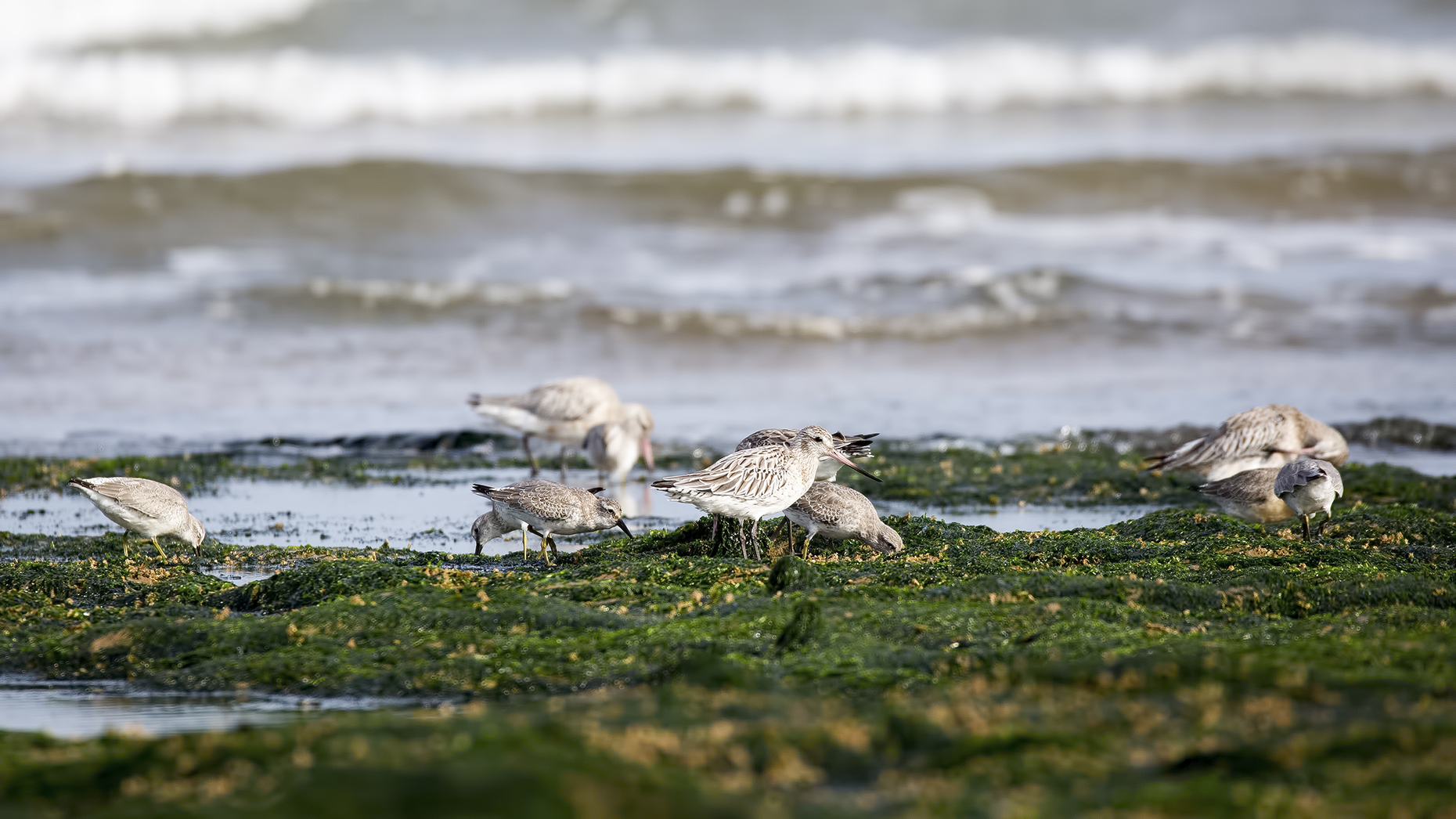 Chris Moody/Shutterstock
6. You can walk in the footsteps of early humans and mammoths
If you thought Dorset's Jurassic Coast had all the fascinating old stuff, think again. North Norfolk is a treasure trove of pre-history.
The oldest human footprints outside of Africa were discovered on a beach in Happisburgh. Estimated to be 800,000 years old, experts believe that the prints are evidence of early humans crossing over from Europe, back when the UK was still connected to the continent.
Sadly, the original footprints were eroded away not long after they were discovered in 2013. Still, you can retrace the steps of Britain's first people by taking a stroll along the cliff-backed beach front.
Meanwhile, up the coast in West Runton, you'll find the site where the largest ever complete mammoth skeleton was discovered in the 1990s. The initial find was made by a local couple who stumbled over the behemoth's pelvic bone while out on a walk.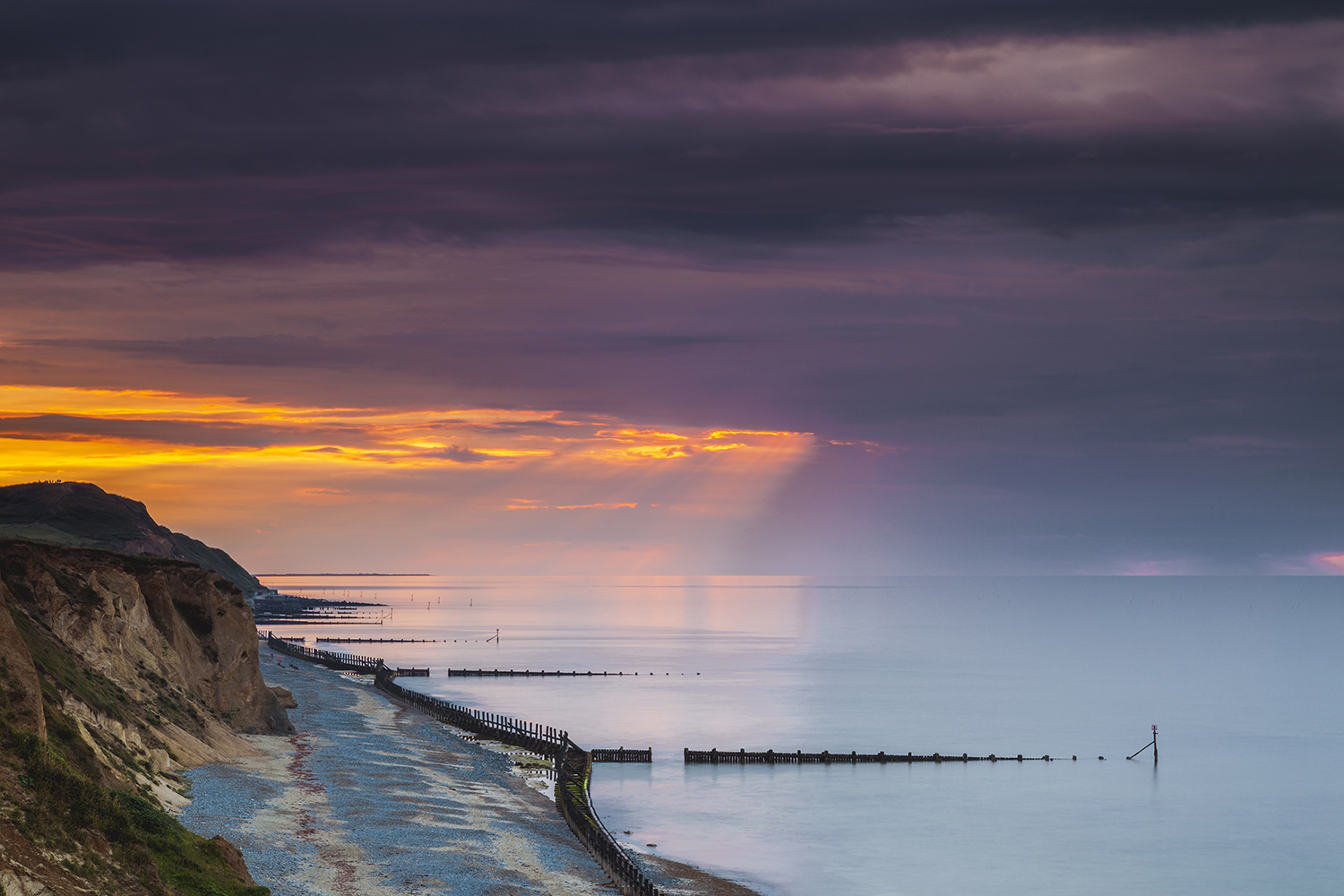 Richard Bowden/Shutterstock
7. North Norfolk has incredible stargazing sites
Wondering why you're stood in a dark field in the middle of the night? Look up. A relatively sparse population and a lack of large, built-up areas makes North Norfolk an incredible location for stargazing – on clear nights, it's even possible to see the epic, creamy swirls of the Milky Way.
The sky quality here is so good that the area has recently been awarded two Dark Sky sites in Kelling Heath Holiday Park and Wiveton Downs – and these aren't awarded lightly. Both are open to the public, although you may wish to call ahead to Kelling Heath as it is a working holiday park.
You might also like...
The hidden highlights along the Kent coast
Be the first to comment
Do you want to comment on this article? You need to be signed in for this feature