The energetic Welsh capital: what to do in Cardiff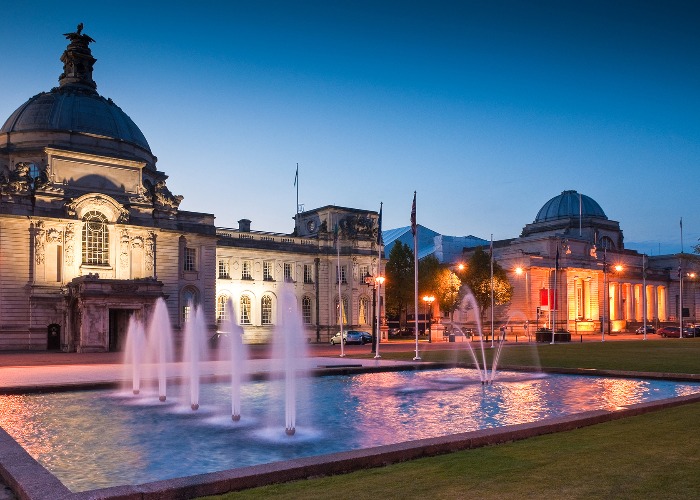 Cardiff offers up an inimitable blend of ancient folklore, industrial heritage and contemporary style. Here's how to get a taste of the Welsh capital by experiencing the city over a weekend.
Wales is synonymous with a lot of things: dragons, daffodils, rugby and yes, sheep. But look beyond the stereotypes and you'll find a land of wonderful surprises, and its bustling capital of Cardiff is no exception. The city centre itself is compact, sandwiched between a magnificent medieval castle at one end and a chic waterfront hangout at the other. And in between, a great concoction of history and customs.
The newest names in music perform in venues on the oldest streets. Traditional shops offering Welsh wool and bara birth (fruit cake) exist happily next to huge, glassy shopping centres. And even the trendiest coffee shops will advertise a cwtch (a hug, supposedly 'the new hygge') somewhere on their promo boards.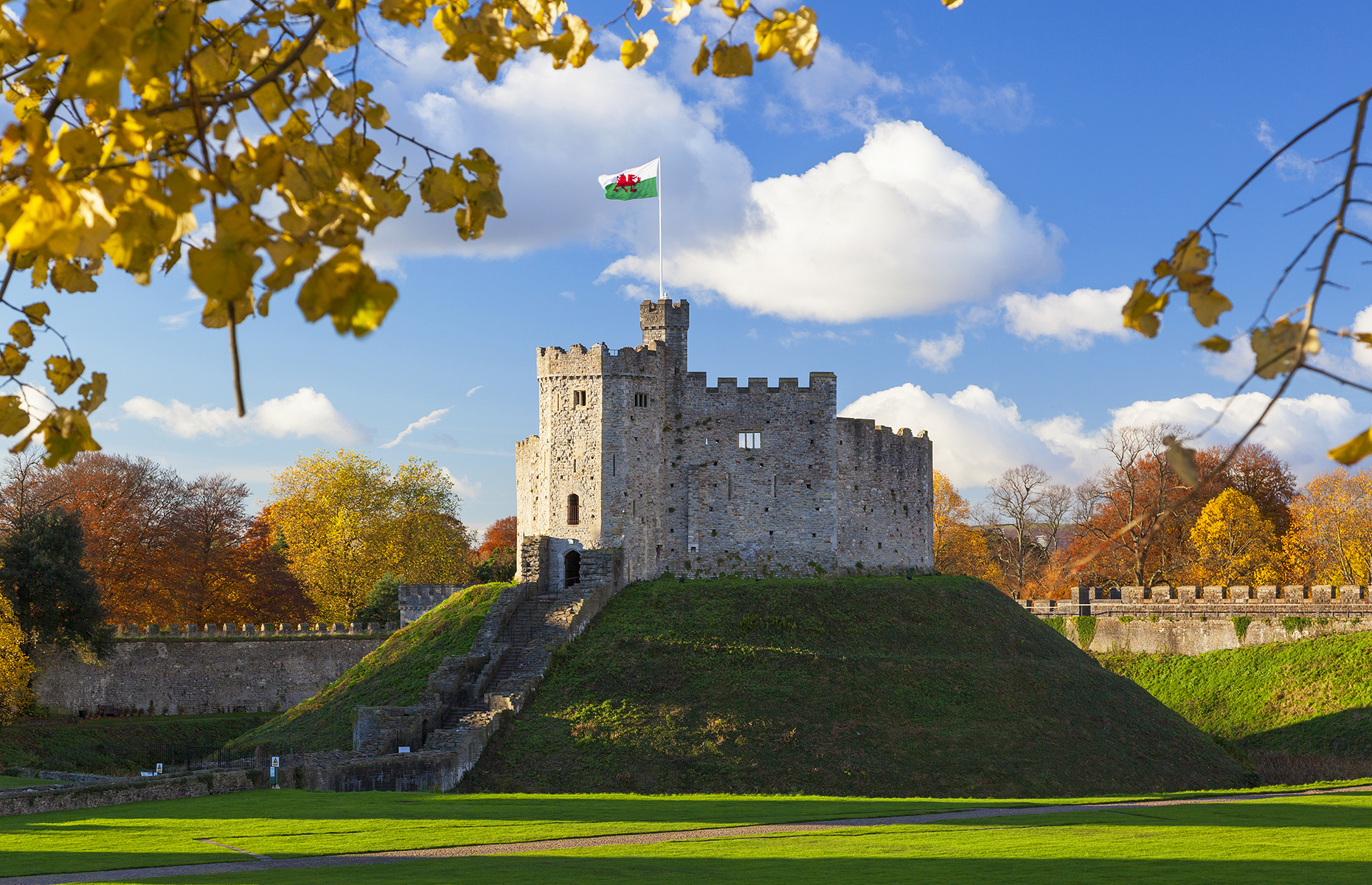 Billy Stock/Shutterstock
Cardiff is as much a buzzling metropolis as any other European city, but it clings fiercely to its roots. And why wouldn't it, when it has such a heritage? Ancient Druids, Romans and Vikings have called Cardiff home. Later, in the 18th century, thousands of hardworking people from both Wales and further afield settled here, helping shape the city's docklands which would export Welsh coal around the world, making it a focus for global trade.
The coal ships may be gone now, but the city's pride remains, and Cardiff is just as energetic as it's ever been. Find out for yourself with a weekend adventure. Here's our advice on what to do in Cardiff.
Friday
Check-in to: Cathedral 73. A pleasant 20-minute stroll from Cardiff Central train station takes you past the capital's iconic Principality Stadium, along the scenic River Taff and into leafy Pontcanna, an area of Cardiff known for its tree-lined streets and opulent townhouses. Cathedral 73 offers a choice of beautifully appointed boutique bedrooms (and serviced apartments with kitchens) plus its very own bright yellow chauffeur-driven Rolls Royce, should you fancy exploring the city in style.
Have dinner at: Chai Street. This colourful and contemporary restaurant in the nearby area of Canton serves moreish street food inspired by cities across India. Opt for a classic thali or choose a selection of street delights to share (the chicken 'lollypops' should definitely be on your order) and then wash it down with an Indian-inspired cocktail – we love the delicate-but-lethal Mumbai Madness.
Enjoy a nightcap at: Chapter. Cardiff's buzzing arts and culture hotspot is less than 10 minutes' walk from Chai Street and has an enormous range of wines and beers on tap. Soak up the ambience in its large award-winning café-bar while admiring its ever-changing 'Art in the Bar' exhibition.
Saturday
Visit: Cardiff Castle. Sitting proudly in the centre of the city, the fairy-tale Cardiff Castle conceals thousands of years of Welsh history dating back to Roman times. Once you've taken in the breathtakingly ornate castle apartments and the Norman keep, be sure to hunt out the castle's wartime shelters. Even many of the city's own residents don't know that its walls are home to a network of secret tunnels.
Take afternoon tea at: Pettigrew Tea Rooms. Situated at the gates of Cardiff's gorgeous Bute Park and just a few minutes from the castle, this quintessential tea shop may offer a wide range of Welsh dishes but it's known for its delectable and entirely customisable afternoon tea menu. Forget the usual cucumber offering, we're all about the organic Welsh brie and fruit chutney sandwiches.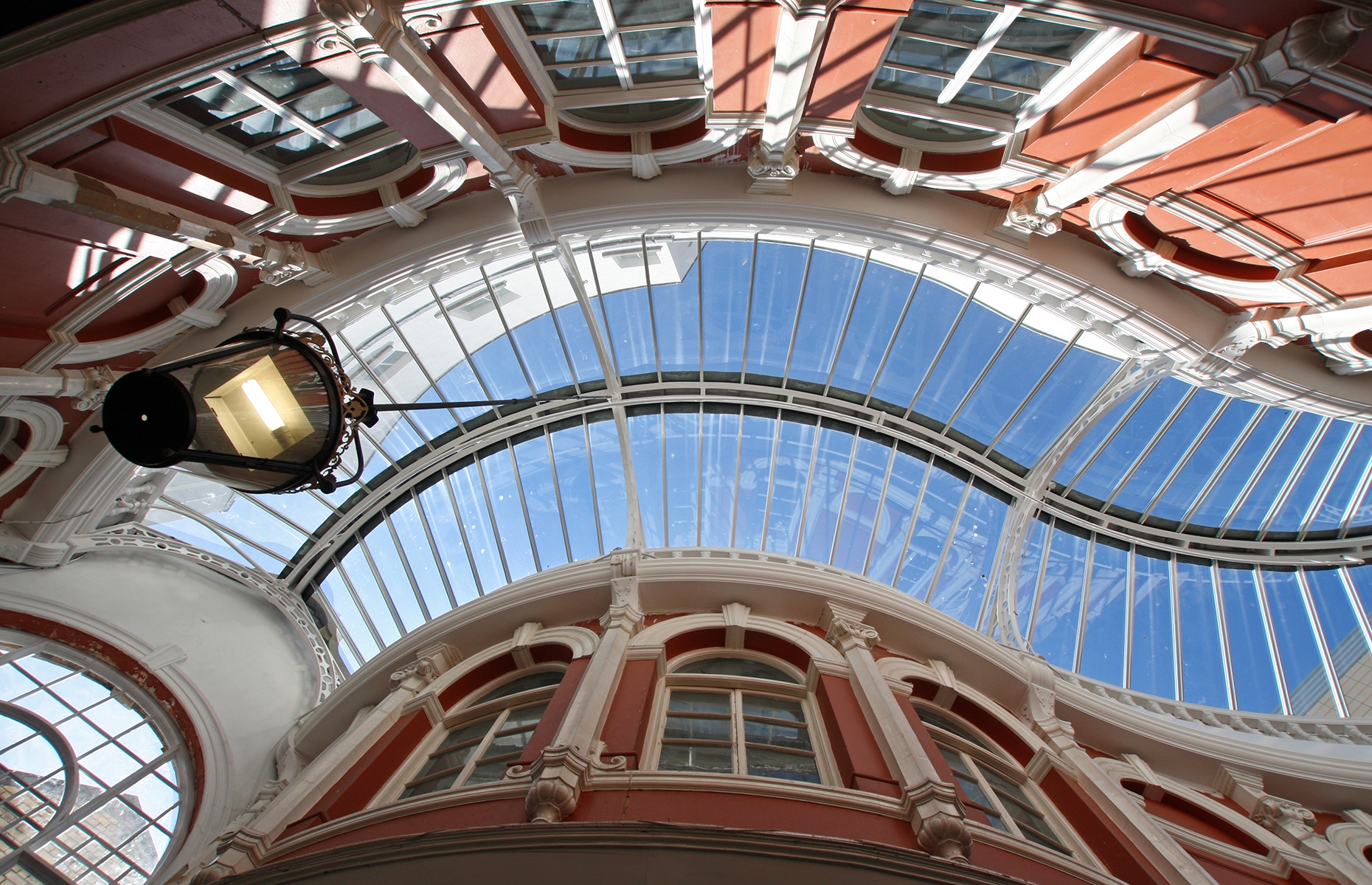 Thierry Maffeis/Shutterstock
Explore: The Arcades. Cardiff boasts more Victorian and Edwardian indoor shopping arcades than any other city in Britain, and they're a treat for shoppers and architecture lovers alike. Nestled within these decorative galleries are all kinds of antiques shops, art exhibitions and designer boutiques. Check out Spillers, the oldest record store in the world, in Morgan Arcade, or treat yourself to something sweet at Science Cream in Castle Arcade, where they give a tantalising range of desserts the wow factor with liquid nitrogen.
Dine at: Cafe Citta. You'll be elbow-to-elbow with other diners at this bijou Italian restaurant, and with good reason – it's one of the most popular in the city. You'd be hard pressed to find creamier buffalo mozzarella anywhere else in south Wales, and while critics rave about its pizzas (you can watch the chefs in the kitchen masterfully throwing the dough), our favourite dish is the tagliatelle funghi e gamberetii – pasta with juicy prawns and flavourful mushrooms in a creamy white wine sauce.
Sip an after-dinner cocktail at: Lab22, which takes a thoroughly scientific approach to mixology in an intimate, speakeasy-style environment. Pick one straight from the extensive, creative menu or ask your host to design something just for you.
Keep the party going at: Bootlegger. Not ready for bed yet? Head to Bootlegger on Womanby Street, one of the oldest streets in the city and synonymous with the capital's live music scene. Expect fine cocktails, local beers and swing, blues and jazz until the small hours.
Sunday
Blow the cobwebs away in: Bute Park, the green heart of Cardiff, which offers more than 130 acres of landscaped gardens, mature greenery, an arboretum and wildlife. Then make your way back towards the city via the intriguing 'Animal Wall', designed by famous sculpture William Burges.
Have Sunday lunch at: Small Bar, which serves the tastiest homemade roasts in the city centre (including delicious veggie options that change every week). There's also an almost baffling range of beers from local breweries and beyond. Not sure what to go for? The staff are more than happy to help you choose.
Find a bargain at: Jacobs Market. Occupying a curious position nestled between two gleaming high-rise office blocks, Jacob's Market on West Wharf Canal is a treasure trove of curiosities. Its three large floors are fit to burst with second-hand books, furniture, comics, vintage clothing, medals and army surplus, and you're sure to meet at least one eccentric stall holder.
Smell the sea air in: Cardiff Bay, just a short bus journey (or an even shorter train ride) from the centre of town. Once a thriving industrial port, Cardiff Bay (historically known as Tiger Bay) is now a cosmopolitan waterfront space filled with relaxed bars, restaurants, shops and the certainly unusual-looking Wales Millennium Centre – Cardiff's home to ballet and opera. Take a walk around the water's edge and you'll find plenty of statues, sculptures and artworks celebrating the area's important and vibrant past.
Stop for coffee at: Octavo, situated in a former coaching inn within the oldest building in Cardiff Bay, which dates back to 1839. Order a Welsh-roasted coffee and a huge slab of homemade cake, then take your time perusing its small-but-perfectly-formed bookshop and gallery space before heading back into town to catch your train home.
Be the first to comment
Do you want to comment on this article? You need to be signed in for this feature