Scotland in miniature: things to do on the Isle of Arran
One of Scotland's most beautiful islands, these are our favourite things to do on Arran.
Arran is often said to be "Scotland in miniature". That's thanks to the Highland Boundary Fault that runs right through its heart, dividing a mountainous, dramatic highland landscape on one side from lush, green lowland countryside on the other.
On Arran there's plenty to do: you'll find peaks to climb, beaches to stroll along and stone circles and castles to explore. With a little bit of everything, this is an island that is easy to fall in love with. Here's why we love it:
1. For fabulous food and drink
You could eat entirely local during a visit to Arran. Start the feast by picking up wild venison, steak pies and handmade haggis and black pudding from the Arran Butcher in Blackwaterfoot on the island's west coast.
In the same village, Bellevue Creamery makes Arran Blue, Arran Mist (a type of brie) and Arran camembert, though you'll have to pop over to Brodick on the east coast and the Isle of Arran Cheese Shop to buy it. While you're here make a visit to Wooleys of Arran to pick up oakcakes and Arran Dairies to grab an ice cream – the perfect picnic.
You can drink local on Arran too. Take a tour of Arran Brewery just north of Brodick and sample an Arran Blonde or head to the north coast and Lochranza where you'll find the island's one remaining distillery. Tours are available and in the Casks café there are whisky flights and local platters for lunch.
2. For dramatic Scottish history
Arran has long been a strategic stronghold and there are castles, cairns and stone circles scattered around the island. In Brodick, the towering red sandstone castle is classic 19th-century, its Victorian interior featuring some spectacular moulded plaster ceilings and the obligatory portraits and stags heads on the walls. The highlight here is the gorgeous garden where exotic plants run down to the sea.
In the island's west don't miss Machrie Moor, where you'll find the prehistoric Moss Farm Road Stone Circle, where seven upright stones, once part of a burial cairn, have survived. Close by is the King's Cave. A three-mile walk takes you along the cliffs to the cave where Robert the Bruce is said to have encountered the spider weaving his web who inspired him to fight on.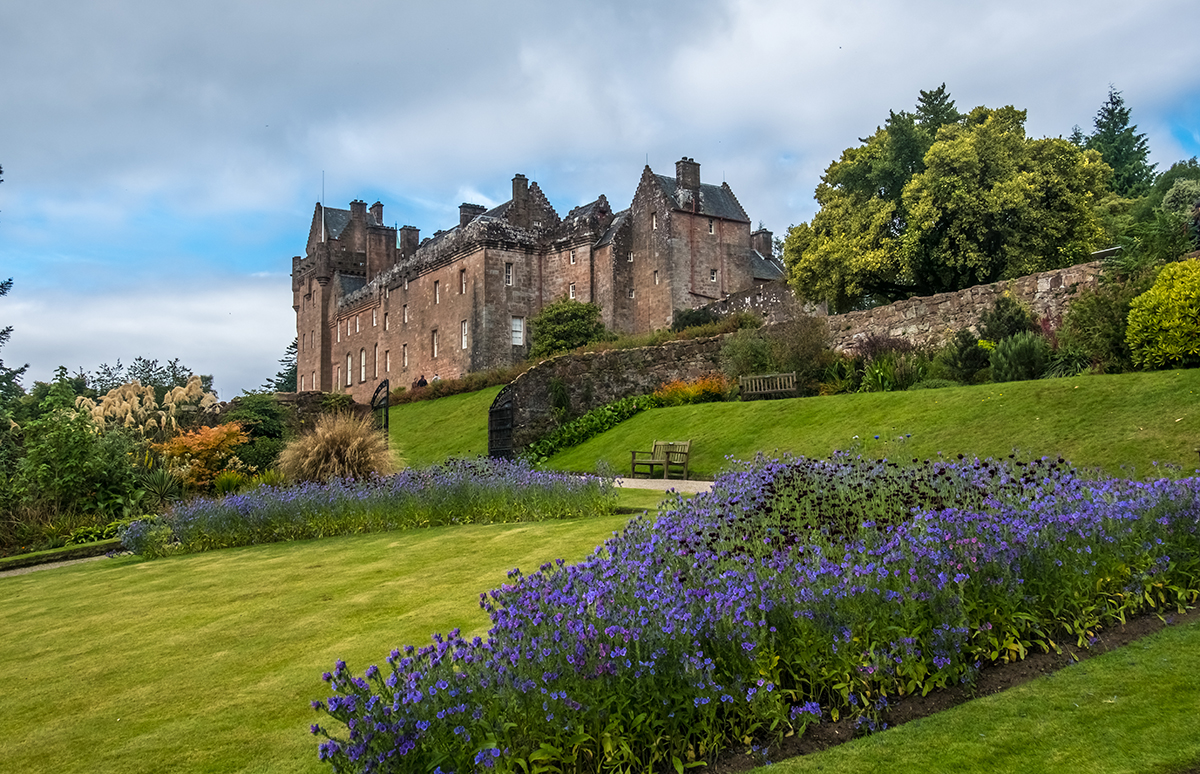 LouieLea/Shutterstock
3. For epic views from Goat Fell
Few viewpoints in Scotland can rival the top of Goat Fell – from Arran's highest point you can see across the sea to the island of Jura, to Ben Lomond above Scotland's eponymous loch and even over to Ireland on a good day.
It's a relatively easy ascent for those with mountaineering experience, taking around 2–3 hours to reach the 2,800-foot summit. The most popular route up is from Cladach near Brodick and sticks to a well-made path for most of the way. Don't head up without plenty of layers, a map and compass, some food and lots of water and allow six hours for the return hike.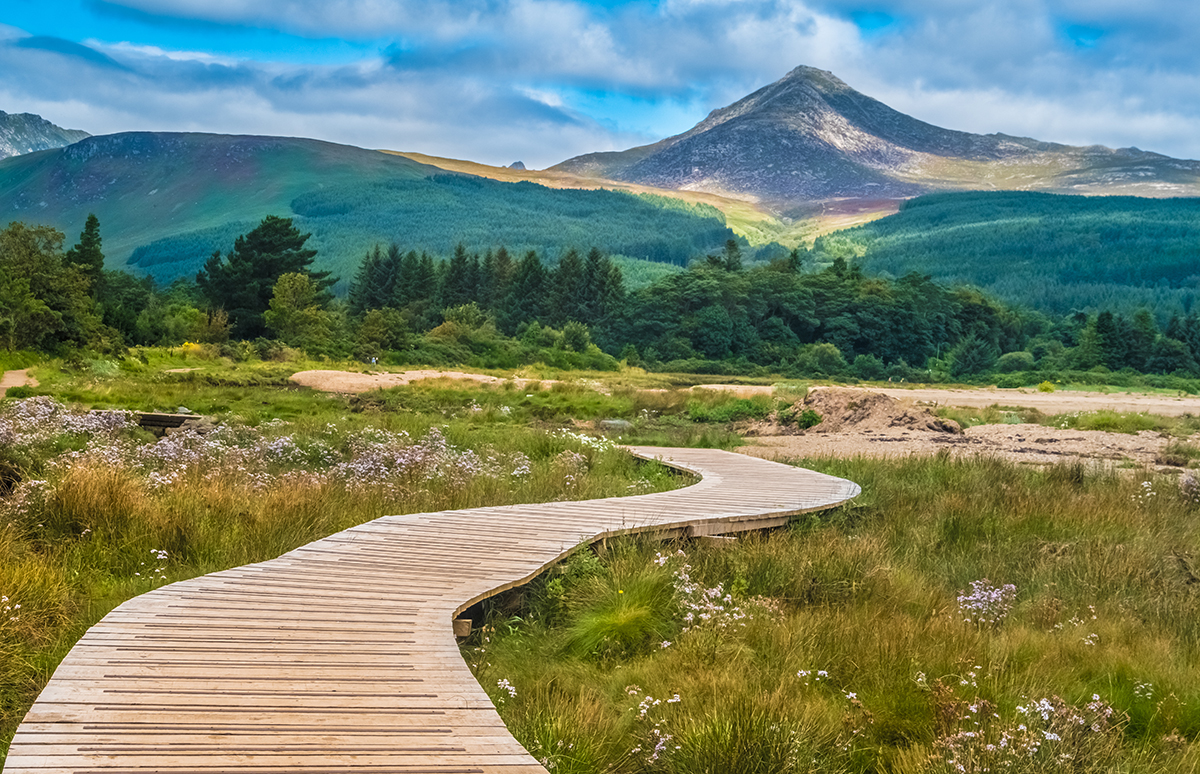 LouieLea/Shutterstock
4. For gorgeous beaches
Arran is circled by sandy beaches. Brodick beach is one of the most popular and as it's close to Brodick's shops it's ideal for picnics. If it's busy it's only a short wander further along the coast to quieter Strabane. Or head north to Sannox where the pinkish sands are backed by dunes.
Further south at Lamlash, the beach has lovely views over to Holy Isle, but it's the south tip of the island that has the beach most people agree is the island's best – Kildonan. There are views out to the dramatic granite plug of Ailsa Craig from here, as well as plenty of space for sandcastles and strolls.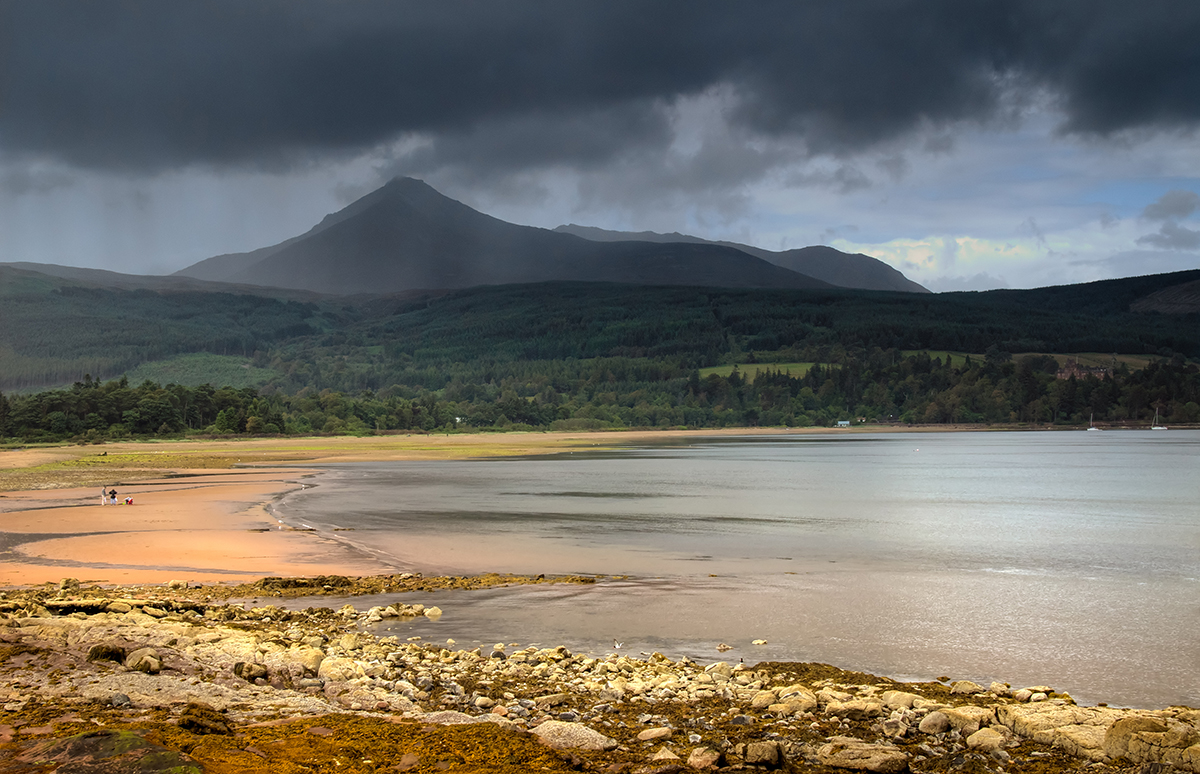 Swen Stroop/Shutterstock
5. For easy wildlife spotting
Arran is packed with wildlife, both on land and in the waters that surround it. The north of the island is a great place to spot red deer – head to Lochranza Golf Course for near-certain sightings. Arran's squirrels are also red, and can be seen all over the island, especially in the grounds of Brodick Castle.
Overhead look out for buzzards, hen harriers (especially at Machrie Moor) and golden eagles. At sea you'll also see gannets (February to October) and if you're very lucky – and far enough out to sea – you might spot puffins from the nearby colony at Ailsa Craig (April to August).
For seals, head to Merkland Point north of Brodick, where the rocks are almost always supporting reclining seals. Kildonan in the south and Lochranza in the north are also good places to spot seals from the shore.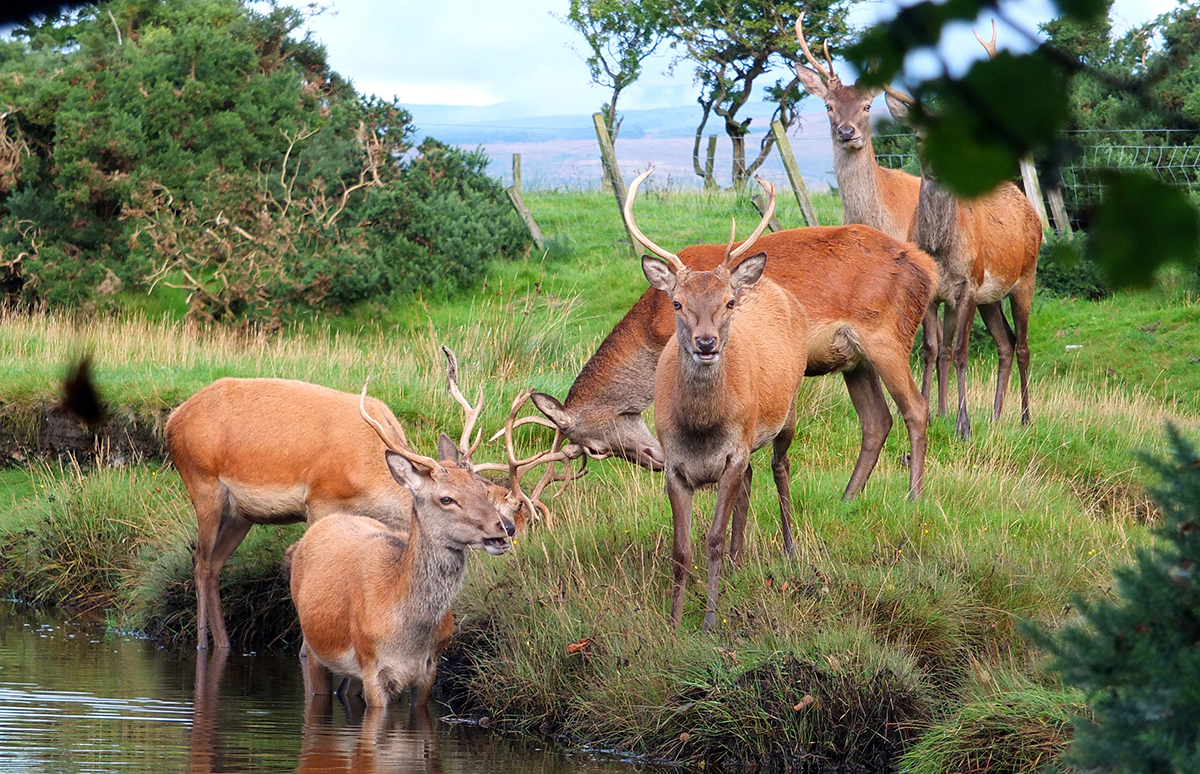 Allan Napier/Shutterstock
6. For the ferry journey
The ferry journey to Arran from the mainland is another opportunity to spot wildlife. Look out for dolphins and porpoises and, in late summer and early autumn, basking sharks.
It's an easy, enjoyable journey and since 2014 the RET (Road Equivalent Tariff) fares have applied to Arran, cutting prices considerably. A new ferry terminal for Brodick will also open in 2018. There are two main routes to Arran from the mainland: Ardrossan to Brodick (55 minutes, book in advance) and Claonaig to Lochranza (30 minutes, no need to book), both with CalMac.
Be the first to comment
Do you want to comment on this article? You need to be signed in for this feature