A smart weekend: what to do in Cambridge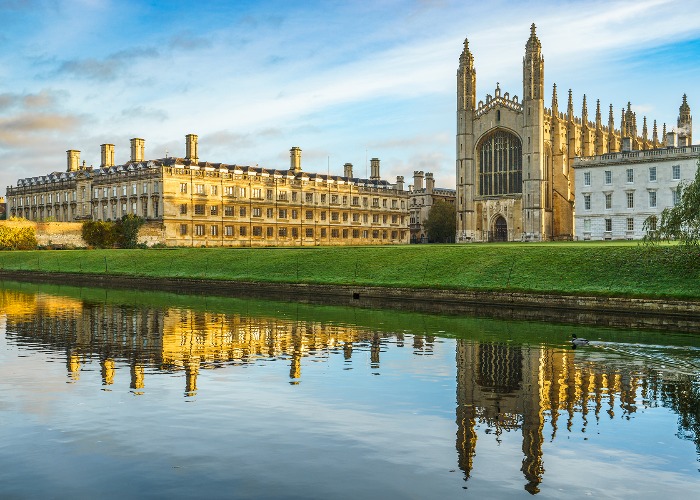 With ancient colleges, excellent museums and thriving cultural scene, there's lots to do Cambridge. Here's what to do on a weekend in this famous university city.
For such a small city, Cambridge has had an outsized impact on the world – thanks, of course, to its university. But gazing at ancient buildings and dodging stressed-out cycling students are far from the only things to do here. Head away from the hordes of tourists in the centre and you'll find there's so much more to it, from the close-knit community around Mill Road to many cosy real-ale pubs.
If the academic history is the main draw for you, though, you'll find much more than just the colleges to engage your interest. The university's museums have absorbing and often eccentric collections, and institutions like the observatory hold regular public lectures and events. There's also plenty to learn about the history of the city and the university, and staff everywhere from the bookshops to the churches are more often than not intimidatingly well informed.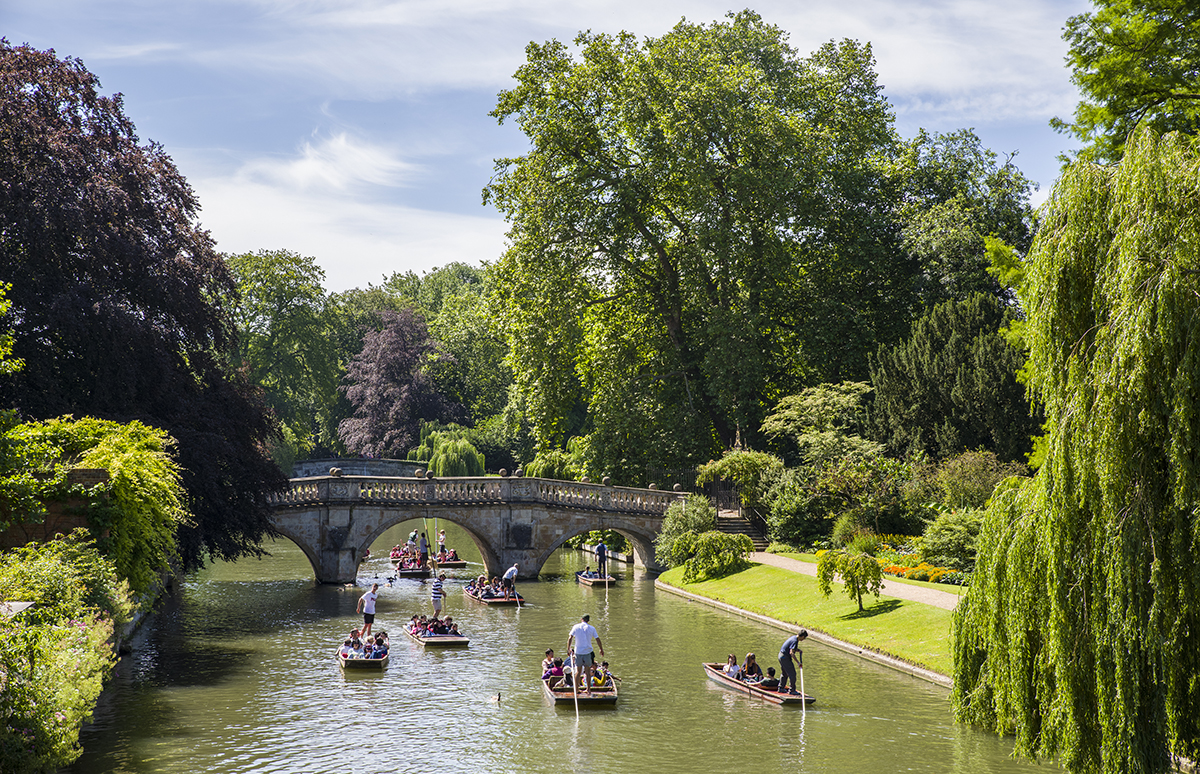 chrisdorney/Shutterstock
The young student population and compact size of Cambridge mean that what could feel like a stuffy, institutionalised city instead feels full of life and energy. There are posters for music, theatre and comedy tied onto railings all around town, and in term time you'd really have to try hard not to find something to do with your evening. Here's how we'd spend a weekend there.
Friday
Check into: The Varsity Hotel. Decent accommodation is surprisingly thin on the ground in Cambridge, but the Varsity has reliably comfortable and well-designed rooms, some good restaurants and a roof terrace with excellent views.
The university theme (your room may be a "graduates double" or "senior fellows suite") doesn't really have anything to do with the building, though; if you're after a more authentically academic place to stay try the Regent Hotel instead, the original home of Newnham College. Or more authentically still, stay in one of the current colleges – these rooms book up fast, and the quality can be a bit of a gamble, but it's a memorable way to stay in Cambridge.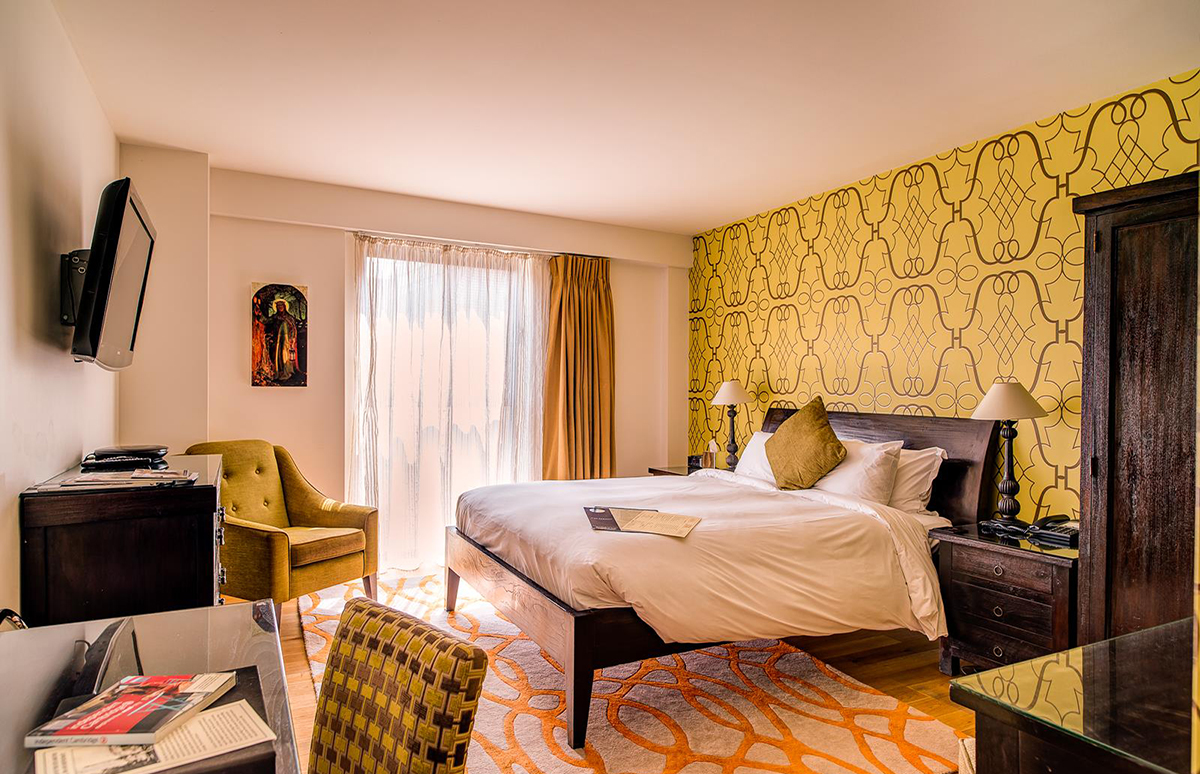 The Varsity Hotel & Spa, Cambridge/Facebook
Get dinner at: Luk Thai at the Cricketers. The Cricketers is a standard-looking English pub, but follow your nose to the back of the building and you'll find a great Thai restaurant. Staff are friendly, portions are generous and you needn't even head elsewhere for a post-pad thai pint if you don't want to.
Have a pint at: The Free Press or The Elm Tree. On the other side of the lane from The Cricketers is the cosy embrace of The Elm Tree, an unpretentious real ale pub with occasional live bands. If it's full, just wander 200 feet up the road to The Free Press for board games, a beer garden and classic pub grub.
Saturday
Get breakfast at: Aromi. Head to this Sicilian café off the main street for fresh pastries and proper Italian coffee. The menu changes every day, but the mouthwatering cannoli – tubes of fried pastry with a creamy, ricotta-based filling – are a staple. There may be pistachio, vanilla, chocolate or other flavours – you should probably try one of each, to be on the safe side...
Go shopping at: Cambridge market. Grab a fresh fruit juice, browse books and records or pick up local jewellery at the city's Market Square. If you're not too full of Sicilian sweets, be sure to visit Cambridge Be Waffle for another plate of sugary goodness – authentic Belgian waffles, best served with a generous amount of melted Belgian chocolate. There are some excellent used book shops to lose yourself in just off Market Square, with G David's antiquarian books more than worth a reverential look.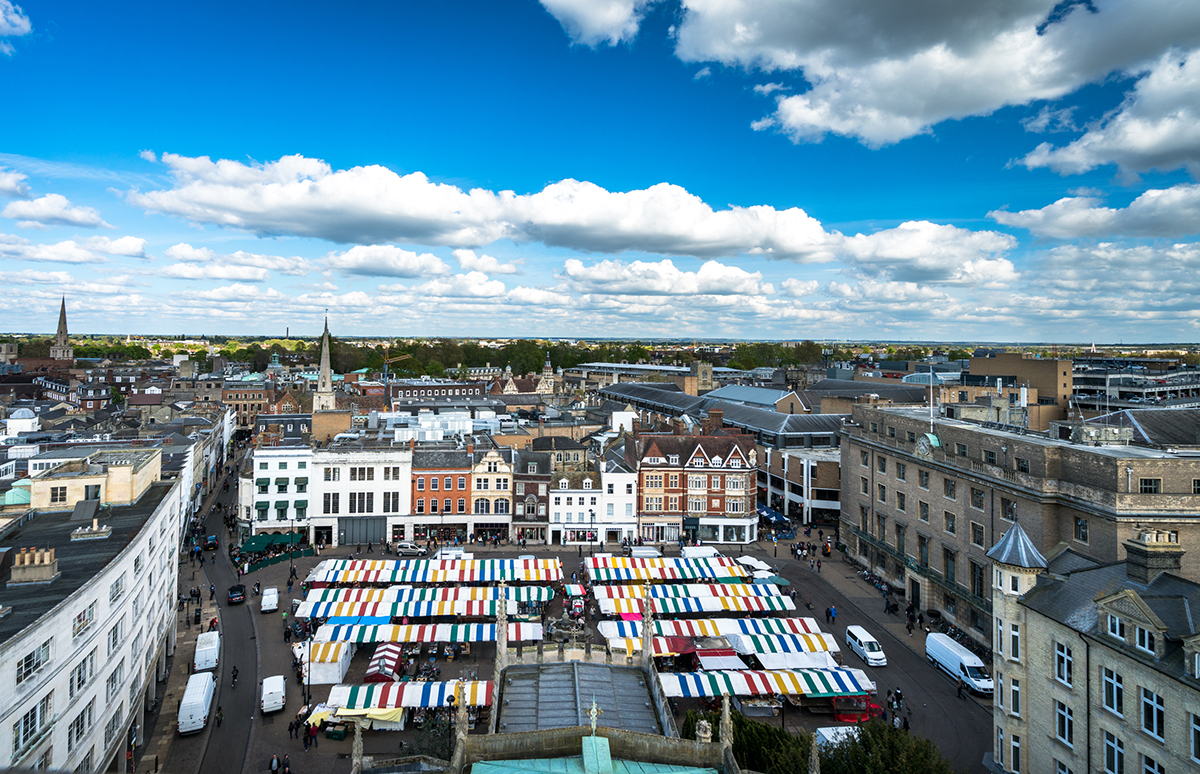 Offcaania/Shutterstock
Wander along: Mill Road. Straddling the town/gown divide is Mill Road, a little way out of the centre towards the railway station. It feels a world away from the stately buildings and nostalgic Britishness of the colleges, a difference it embraces. There's a strong community here, proud of its internationalism and openness – you can swing by a microbrewery or record store/café, shop at Italian, Korean, Greek or Chinese delis, admire street art or browse second-hand books. Even many locals don't know about the beautiful, Grade II-listed Mill Road Cemetery, a calming spot for a stroll.
Stop for lunch at: Bibimbap House. A small, family-run Korean restaurant opposite Mill Road Cemetery, serving a full menu of – no surprises – bibimbap. There are plenty of options, always including a vegetarian one, plus you get a little solar system of dainty side dishes orbiting the hefty dolsot (stone bowl). Service is friendly, prices are low and portions are huge.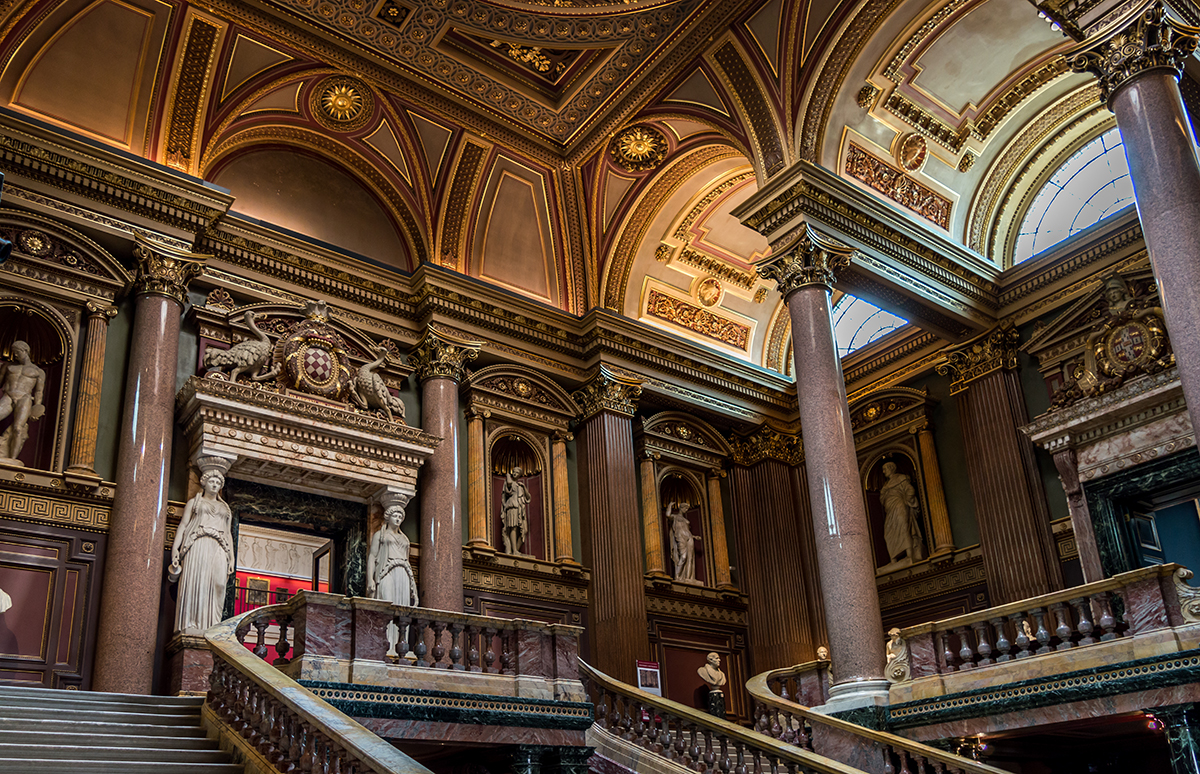 Arijeet Bannerjee/Shutterstock
Educate yourself at: University museums. As you'd expect, the collections at the university's museums are fascinating and their subjects wide-ranging, from polar exploration to zoology.
The imposing Fitzwilliam tops most visitors' lists – the looming Neoclassical facade is hard to miss, but it's the world-class art collection that will keep you there for hours. For a more intimate artistic experience try Kettle's Yard, a classic Cambridge house which happens to be full of beautifully arranged artworks collected by Jim Ede.
Also worth visiting is the (non-University) Museum of Cambridge, a labyrinthine place crammed with bizarre and everyday objects used in the local area over the past few centuries.
Treat yourself at: Midsummer House. It's a good thing most of the museums are free, because you'll need to save up for dinner. Midsummer House is an exceptional French/British restaurant on Midsummer Common, serving tasting menus for prices which seem exorbitant… until you actually eat there. You can while away hours here, chatting with the funny, knowledgeable and refreshingly unstuffy staff as you work your way through eight beautiful and inventive courses – not including the canapés, amuse-bouches, drinks, or chocolates at the end. You will be stuffed afterwards, so take a walk along the river to digest, and rhapsodise about what you just ate.
Sunday
Admire the architecture at: The colleges. Even without paying to enter them (though some are free), you can get a great impression of the famous colleges. Walk along the Backs for views of Queen's College's mathematical bridge and the resplendent chapel at King's, for instance, or stroll along King's Parade to imposing Trinity College to giggle at the statue of Henry VIII holding a chair leg (long story).
For a great view of them visit Great St Mary's Church, whose tower you can climb for a small fee. The lesser-visited colleges offer just as much gorgeous architecture, often with far fewer wandering tourists. Try Downing for cool Neoclassical lines, Selwyn for an intriguing stripy Victorian chapel, and Churchill for sleek Modernism.
Get some snacks at: Fitzbillies and Cambridge Wine Merchants. A true Cambridge institution, Fitzbillies has been serving cakes to hungry students since 1921. Head by to pick up a picnic, not forgetting one (or two) of the signature Chelsea buns.
If you'd like to add a sneaky drink to your lunch, try Cambridge Wine Merchants. You're likely to see customers here desperately trying to remember which country has the longest coastline, or who introduced the Window Tax – students can double their discount by answering a Trivial Pursuit question correctly, but pay full price if they get it wrong. Excellent free entertainment.
Take a trip to: The Orchard, Grantchester. Depending on how ambitious you're feeling, hire a bike or a punt (or just walk; it's a good hour from Fitzbillies) to get out of the city to charming Grantchester, the neighbouring village.
You can stop for a picnic in Grantchester meadows on the way, or keep going until you reach The Orchard, a tearoom which has been operating since the 19th century. Famous tea-drinkers have included Rupert Brooke, Virginia Woolf and Stephen Hawking, so you'll be in good company as you sit on a deck chair under the blossoming apple trees.
A few other places we love
For stargazing: The Institute of Astronomy. If you're looking for a slightly more inventive evening out than popping to the local for a pint, the observatory's a good bet. When the weather conditions are right you can join for an evening of stargazing and an invariably interesting public lecture. The telescopes alone are worth seeing – there's no comparison between the ones set up on the lawn and the huge Northumberland telescope in the observatory itself.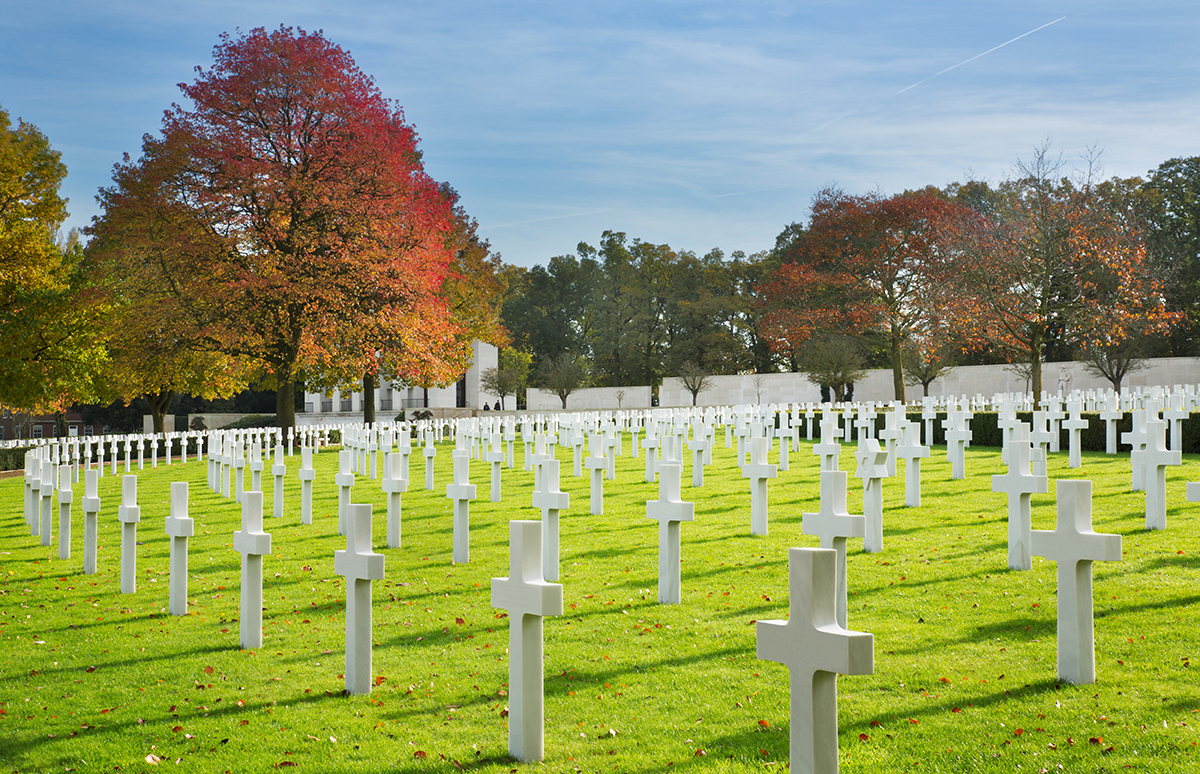 Gordon Bell/Shutterstock
For space to reflect: The American Cemetery. A bike ride out of town, near the pretty village of Coton, is the American Cemetery. It's a contemplative space which memorialises American servicemen and women who died in WWII. As with the many memorials dotted around the city itself, it's sobering to see the names of so many people who died when they were no older than the students you'll cycle past on your way back.
For peace and quiet: The Round Church. Near imposing St John's College, the beautiful and fascinating Round Church makes a calm retreat from the busy streets outside. It's also the second-oldest building in Cambridge – the oldest is (shock) another church, squat St Bene't's, with a tower from around AD 1020.
For big burritos: Nanna Mexico. Part of a small local chain, Nanna Mexico serves delicious Mexican food in frankly intimidating portions; the burritos have saved many a hungover student. The breakfast deal is also appetizing – huevos rancheros and a coffee for a fiver? It'd be rude not to.
To see the stars of tomorrow: The ADC Theatre. The ADC is the place to go if you want to catch a show by, among others, the Cambridge Footlights – alumni include Emma Thompson, Rowan Atkinson, Peter Cook, Richard Ayoade and many, many others. Sure, you're just as likely to see a terrible play written by an English student who's convinced this is his magnum opus, but that's part of the fun, right?
Be the first to comment
Do you want to comment on this article? You need to be signed in for this feature