7 reasons Northumberland is England's most beautiful county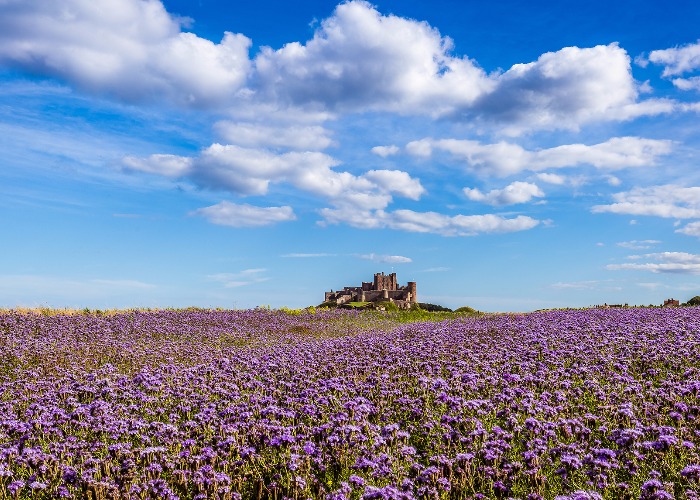 Northumberland has rural landscapes and coastal scenery to rival the more popular English counties.
Is that a snort of derision from Devon? A huff of contempt in Cumbria? A don't-be-silly look and slow shake of the head in Dorset? Of course, all of those counties have a peppering of picturesque places. But Stuart Forster says there's nowhere as inviting for rural walks, regardless of the season, as Northumberland, England's most northerly county. Here's why:
1. It's home to Hadrian's Wall
One of my favourite places is Sycamore Gap, the dip on Hadrian's Wall that features as a location in Robin Hood: Prince of Thieves, the action film starring Kevin Costner. The ancient barrier, built by the Roman Army almost 1,900 years ago, is today celebrated as a UNESCO World Heritage Site.
Hadrian's Wall snakes through the county, over the Pennines, and into neighbouring Cumbria. In five days you can walk its entire length of 84 miles (135km) – though take longer if you want to spend time exploring the remnants of Roman forts, such as Housesteads, along the way.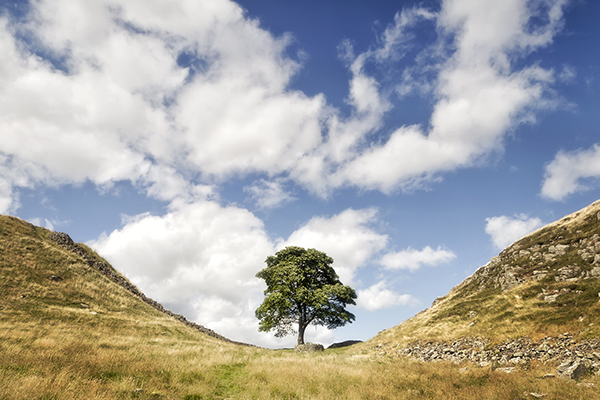 Chris Frost/Shutterstock
2. You can pause at ancient sites in Northumbrian fields
There's absolutely no truth in the idea that the Romans were so impressed by Northumberland's rugged beauty that they refused to expand their vast empire further. They did indeed foray north but returned to consolidate Hadrian's Wall.
I love that it's possible to pause during country walks at ancient sites, such Vindolanda fort and the isolated Temple of Mithras at Carrawburgh. The mystery of the shrine adds to the romance of the rolling landscape.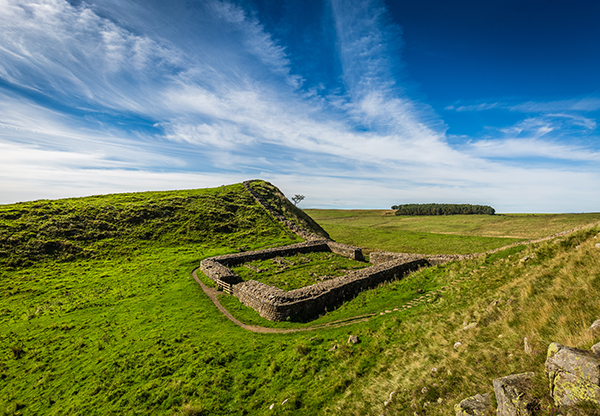 Michael Conrad/Shutterstock
3. The landscape is rich with stories
Legends and history are, in places, inseparable, and there are plenty of stories that add to the allure of the land in Northumberland.
In medieval times reivers – border raiders – used to steal livestock and ravage villages. Fortified houses, such as Woodhouses Bastle near Rothbury, and towers, including Vicar's Pele at Corbridge, stand as a legacy of the long, and at times bitter, rivalry between England and Scotland. These stone structures once provided places for residents to retreat when reivers attacked.
At Flodden Field, near Branxton, you can visit the site of one of the bloodiest battles ever fought between English and Scottish forces. The encounter of 1513 cost King James IV of Scotland his life and counts as the last occasion on which a British monarch died on a battlefield.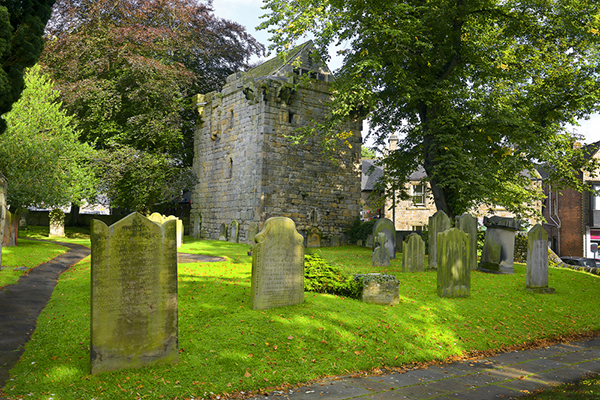 Pecold/Shutterstock
4. Northumberland is one of Europe's best destinations for stargazing
Within Northumberland National Park you don't need to be an expert photographer to successfully snap Instagram-worthy landscape shots. But for anyone also into astrophotography, Northumberland is a dream destination.
The county is sparsely settled, meaning low levels of light pollution, and Northumberland International Dark Sky Park is the largest preserve of its kind in Europe. Kielder Observatory hosts nightly events providing expert insights into the night sky and outstanding views of the Milky Way.
5. The beaches are broad and beautiful
Blyth beach is one of the county's most picturesque, with its multi-coloured beach huts overlooking golden sands. Bring the kids and delve into the traditionally British deep-fried snacks served at Coastline Fish and Chips.
For walks, whatever the weather, the long beach at Alnmouth is a good bet. Often windswept, offering more appeal to lone strollers than sunbathers, it falls within the Northumberland Coast Area of Outstanding Beauty, which also encompasses the beaches at Amble, Beadnell and Craster. When the sun shines and the sky is blue, you're unlikely to see more beautiful beaches even if you travel halfway around the world.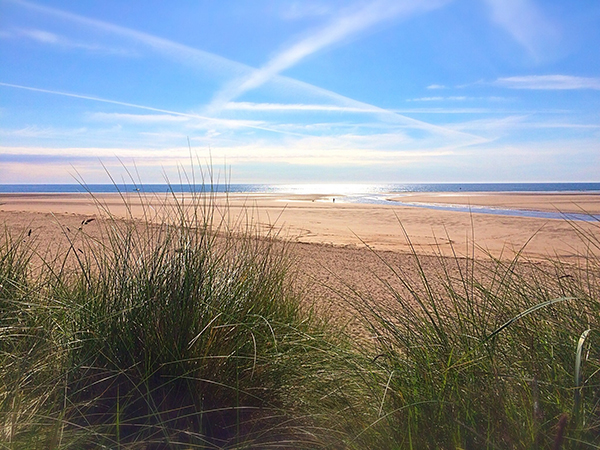 6. Northumberland is dotted with incredible castles
Craster, a village renowned for its traditional kipper-smoking kilns, is a popular base for the 25-minute walk up the coastline to Dunstanburgh Castle. Despite being partially ruined, the vast scale of the 14th-century fortress will still impress, occupying its strategic position overlooking the shoreline.
Bamburgh and Warkworth are two more favourites, and you'll no doubt be enchanted by Alnwick Castle, which was a set during the filming of Harry Potter and the Philosopher's Stone.
Anyone pressed for time can view several the county's historic landmarks while following the well-marked scenic coastal route, skirting the North Sea for 35 miles (56km) between Alnmouth and Lindisfarne.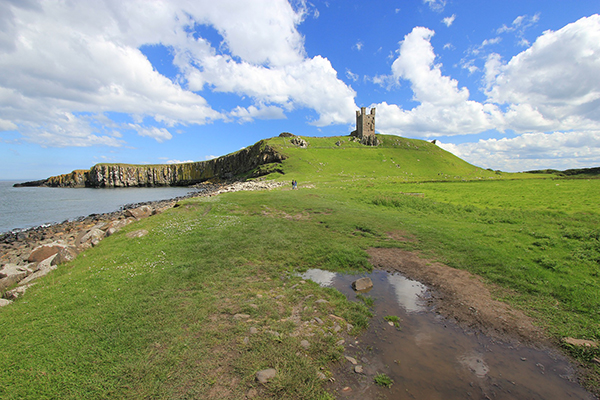 7. You can see native British wildlife
Red squirrels inhabit pockets of forest across Northumberland, including woodland in Kielder Water and Forest Park. See them scurrying up tree trunks from the hide at Kielder Waterside.
Roe deer also inhabit Kielder Forest and, like so many wild creatures, are most active around dawn and dusk, so get out early for greater rewards.
Chillingham is home to a herd of wild white cattle. The males' violent rutting can end in injuries and bloodshed more commonly associated with African safari sightings than a stroll through England's green and pleasant countryside.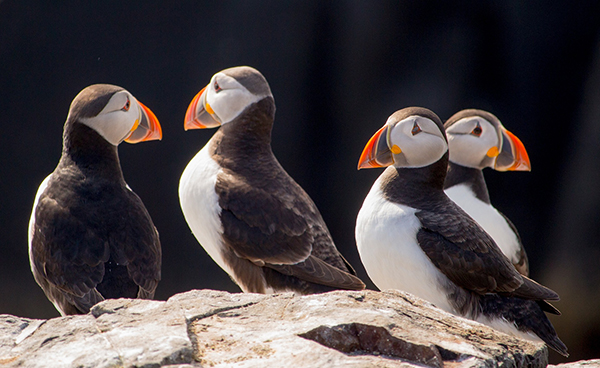 Being a coastal county, you can also take to the seas in Northumberland. Boat tours run from Seahouses to the Farne Islands, around three miles off Northumberland's coast, providing opportunities to see seabirds such as cormorants and puffins. Around 6,000 grey seals inhabit the islands too, and come October puppies are born with white fur.
Be the first to comment
Do you want to comment on this article? You need to be signed in for this feature