Things to do in Harrogate: the north's spa town
Harrogate had the reputation for being one of Europe's most desirable spa resorts in the years before WWI. Its grand houses and expansive parkland are a legacy of that era, and though the town's heyday has passed, it makes a pleasant place for a short break today.
The water of this area is rich in sulphur and iron and the realisation that bathing could be beneficial to people's health was made five centuries ago. Consequently, wells and springs were exploited, and people came to 'take the waters'.
The Royal Baths, which now houses a Chinese restaurant, was opened in 1897 by the Duke of Cambridge. In the years that followed royalty regularly numbered among Harrogate's visitors. A vast obelisk on the square overlooking Parliament Street bears the names of locals killed during the war that also effectively ended Harrogate's glory days.
Yet the flowerbeds of Crescent Gardens and Harrogate's smartly maintained Georgian and Victorian facades are an indication that this is still an affluent place with lots of open space. An Act of Parliament passed in 1778 promised perpetual public access to The Stray – an expanse of well-tended, tree-lined greenery stretching around the west and south of the town. Footpaths criss-cross The Stray, whose creation was a response to fears that public rights of access to the springs might be lost because of land enclosures.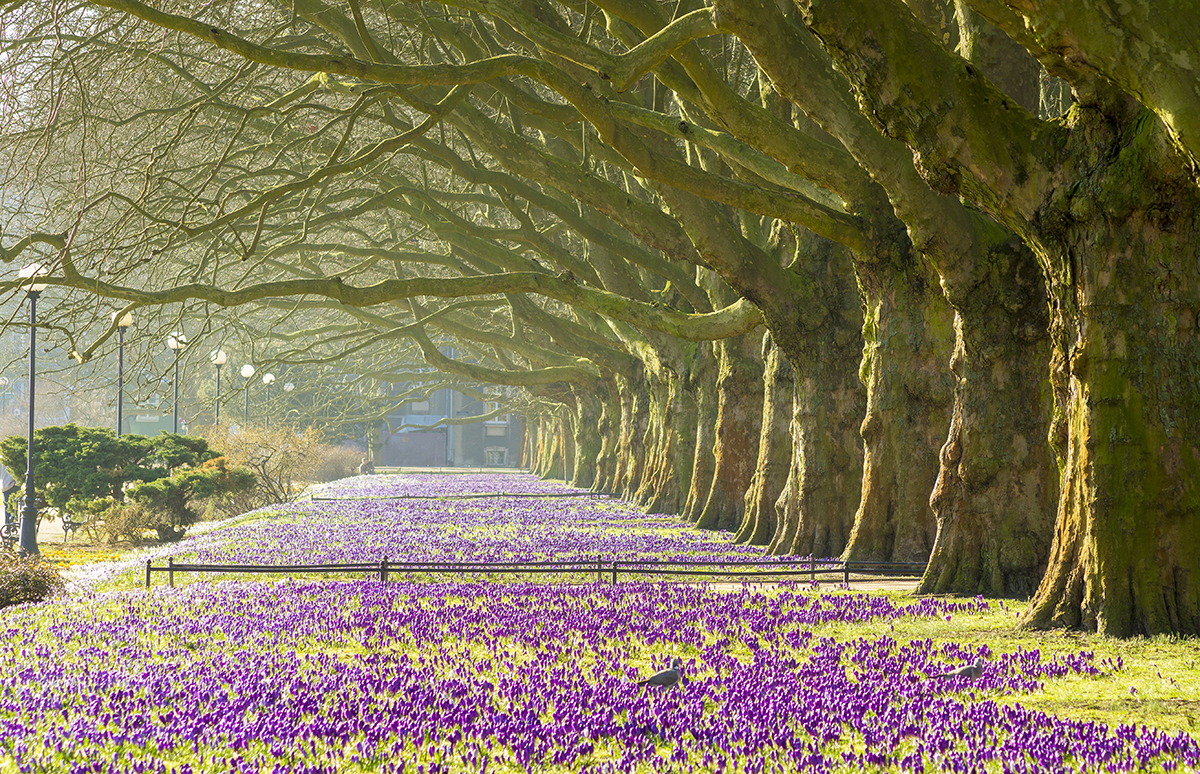 Mike Mareen/Shutterstock
Conferences now attract many visitors into the town. Harrogate Convention Centre is one of the principal venues and encompasses the Royal Hall, an Edwardian theatre with ornate interiors. The Great Yorkshire Show and Harrogate Flower Show count among events that bring a surge of visitors.
The town is also a good base for exploring nearby Nidderdale, which is designated an Area of Outstanding Natural Beauty. The eroded forms of the Brimham Rocks and ruins of Fountains Abbey are two highlights of the area. Yorkshire Dales National Park is also less than a 30-minute drive away. Here are the top things to do in Harrogate if you're planning a weekend away.
Friday
Check-in to: The Crown Hotel. Overlooking The Stray, this central, 114-room hotel is well-placed for exploring Harrogate on foot. The stonework of the honey coloured Victorian façade belies a history of more than three centuries.
Eat at: Royal Baths Chinese Restaurant. Choose between a la carte or set menus at this restaurant within an impressive, domed building dating from Harrogate's Victorian heyday. Corinthian columns and marble flooring provide a sense of grandeur and convey the premises' former purpose.
Have a nightcap in: Hales Bar. If you're looking for a traditional pub, this cosy former coaching inn features leather-backed banquettes and gas lamps on the bar. It's a good bet for a hand-pulled pint of beer or a gin and tonic.
Saturday
Visit: The Royal Pump Room Museum. This museum tells the story of Harrogate's evolution into a fashionable spa town that, a little more than a century ago, attracted royalty and dignitaries from across Europe. It's located at the site of the spring from which odorous sulphur water was once sold. Exhibits range from implements used during spa treatments to dresses worn by visitors to the town.
Stop for coffee at: Palm Court Café. With leaded windows and light wood tables, this café blends old-fashioned and modern. It offers an extensive range of teas but for a caffeine boost its hard to look past a double espresso. A tempting array of cakes stands displayed on the counter where orders are taken.
Shop in: The Montpellier Quarter. Harrogate's Montpellier Quarter has a smattering of boutique stores and cafés. For a bottle to take back your hotel, pop into Harrogate Wines. The quarter's antiques and art stores are an indication that Harrogate is a well-to-do town and their contents can prove interesting to browse.

Bettys/Facebook
Take afternoon tea at: Bettys Café Tea Room. This elegant café was established in 1919 and draws many visitors to Harrogate. During busy periods people queue outside, under a broad canopy, waiting to be seated. Servers dressed in traditional uniforms provide attentive service. The afternoon tea, served on tiered stands, can be pimped to include a glass of Champagne.
Visit: Harrogate Turkish Baths and Health Spa. Spend a couple of hours relaxing in this late-Victorian building featuring grand arches and ornate tiling. The building, which houses rooms at a spectrum of temperatures, was inspired by the hamams of the Ottoman Empire. Massages can be booked too, if you want the experience to be a special treat.
Have an afternoon tipple in: Montey's Rock Café. Sip on a cocktail while listening to tunes in this down-to-earth bar, whose walls are lined with framed photos of musicians. If you enjoy live music stay around or pop back later to catch one of the regular gigs.
Dine out at: The Drum and Monkey. This long-established seafood restaurant has a bar where you can sit and splurge on oysters and Champagne, should you be so inclined. Tables are distributed over two compact floors. It's popular with the locals, so worth making a reservation on weekends. The menu, which features seasonal variations, includes established favourites such as mash-topped fish pie, trout from nearby Nidderdale and lobster thermidor.
Sunday
Take a stroll: Meander along footpaths weaving through Valley Gardens, a park that hosts afternoon concerts on summer Sundays. The Magnesia Well Café, whose form resembles a Victorian bandstand, offers a place to pause for refreshment. The park's chief landmark is the Sun Pavilion, a colonnaded building with a glass cupola that was completed during the 1930s.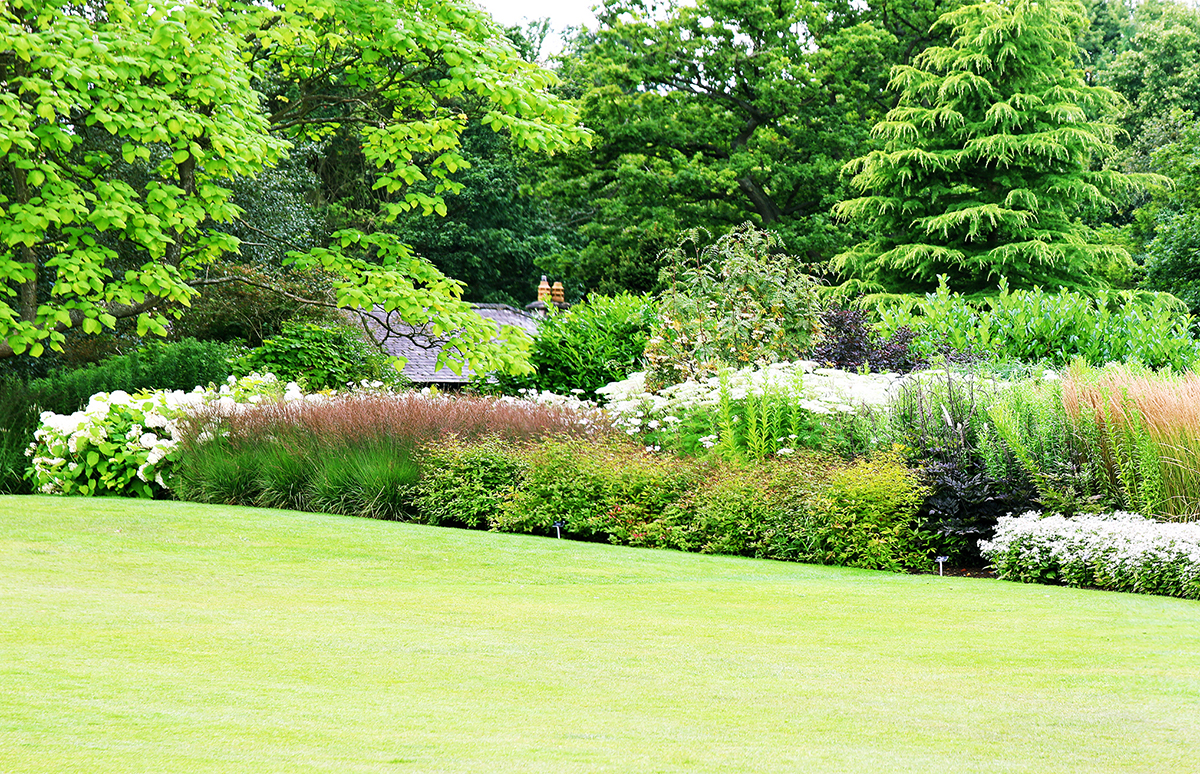 Alastair Wallace/Shutterstock
See: Harlow Carr, an expansive garden managed by the Royal Horticultural Society, is located about a mile west of the town centre. It features several zones, planted to bring the best out of the land, including a streamside area and an indoor garden planted with Alpine flora. If you're lucky you might catch a glimpse of one of the spiny-backed visitors to the hedgehog-friendly garden.
Lunch at: The Fat Badger. Dining here any day but Sunday gives you a choice between classic pub food and the well-presented, modern British cuisine of the restaurant. On Sundays roasts become the focus.
Drink in: Old Bell Tavern. If you want to move on, rather than staying in The Fat Badger for a beer or glass of wine, then the Old Bell Tavern is nearby. The traditionally furnished pub has over two centuries of heritage and serves a selection of ales.
Be the first to comment
Do you want to comment on this article? You need to be signed in for this feature