7 reasons to visit Murcia, Spain's best-kept secret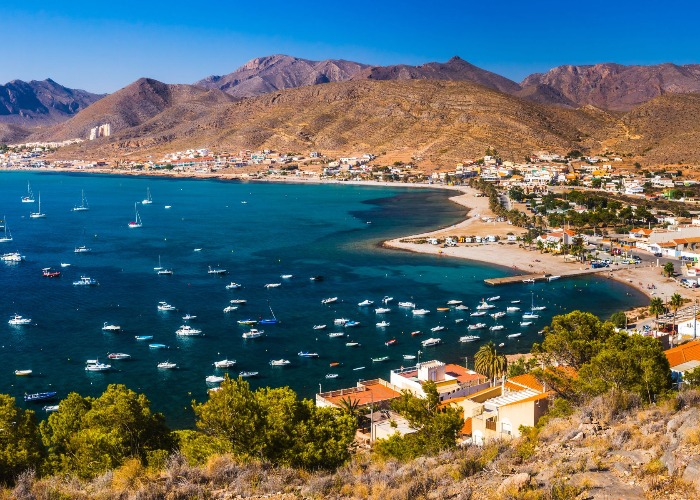 The understated region of Murcia in southeast Spain is a treasure trove of historic architecture, dazzling coastline and delicious regional dishes.
Spain has no shortage of glamorous tourist hotspots. Barcelona is known the world over for its striking Gaudi architecture, Madrid's rich art scene draws admirers from far and wide, and San Sebastian is famous for world-class food. In contrast to its flashy contemporaries, Murcia is one of the country's less-visited regions – and it's all the better for it.
Situated on the southeast coast, Murcia and its eponymous capital city are rarely top of the itinerary for travellers outside of Spain, which means it's relatively crowd-free. Yet it deserves to be seen, from city streets lined with striking architecture to a coastline laced with sandy beaches and backed by mountains.
Prices in this area of Spain tend to be more reasonable than further up the coast in Valencia or Barcelona too – another benefit of flying under the tourism radar. Here's why Murcia deserves a place on your travel wish list.
1. You can take a dip in 'secret' rock pools
Away from the beaches, Murcia's landscape is arid and rocky. And those craggy mountains conceal a warren-like system of caves and streams of water that cascade down waterfalls and gather in glittering rock pools.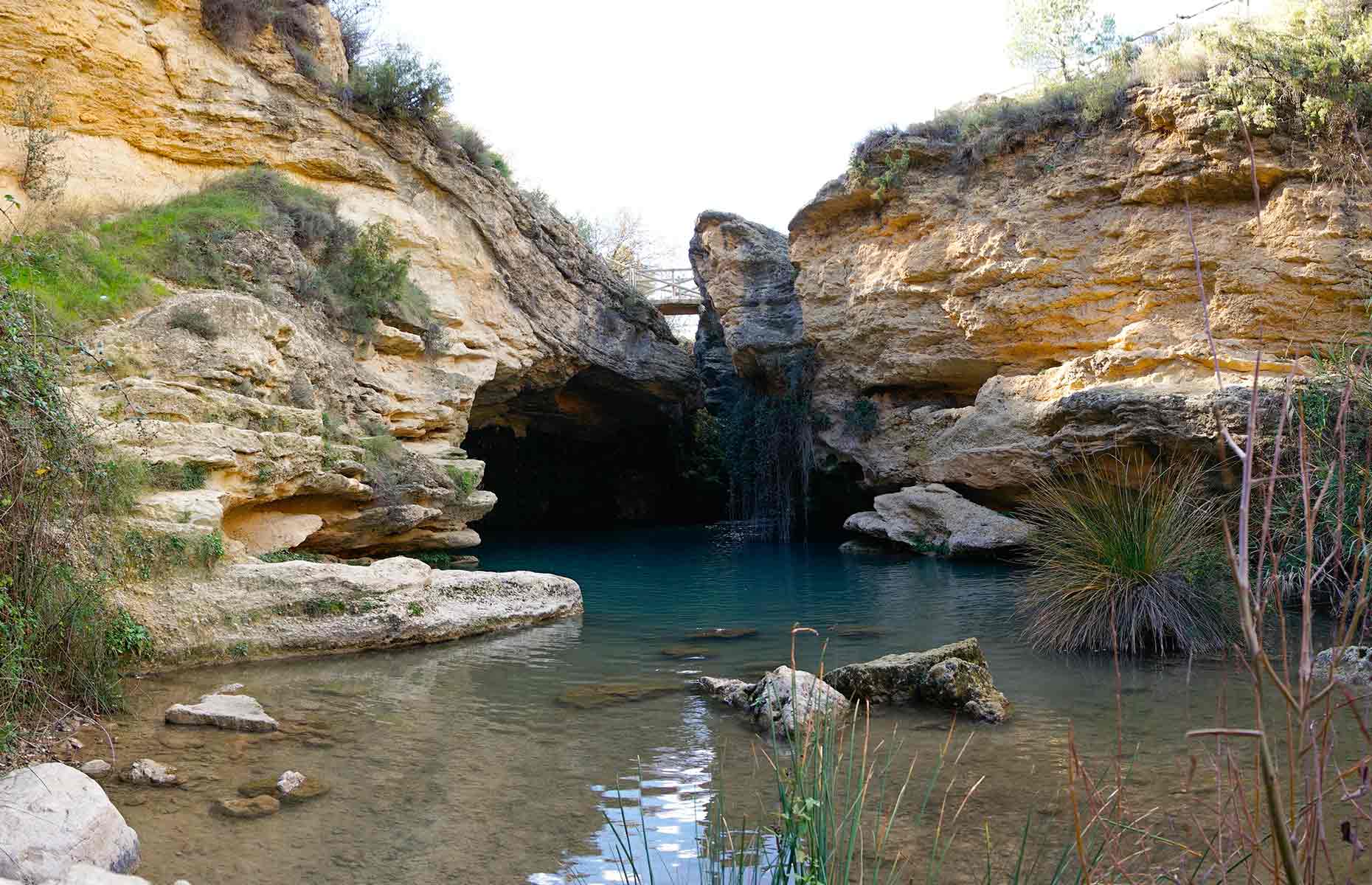 makasana photo/Shutterstock
The best place to experience these natural formations is El Salto del Usero, a designated Natural Monument near the town of Bullas in northwest Murcia. Over thousands of years, the River Mula has eroded a natural gorge in the travertine rock, carving out a basin in the rugged terrain. The result is two stunning inland bathing spots fed by a tranquil waterfall. Popular with locals in the warmer months, the crisp, spring-fed pools are perfect for a peaceful dip.
2. It's rich in Roman heritage
There's no need to venture to Rome or Athens to glimpse the triumphs of ancient civilisations. Cartagena, a port city in the south of the region, is brimming with stunning Roman monuments that've been meticulously preserved. The roots of this fascinating prehistoric settlement go all the way back to 227 BC, while the oldest remains discovered here are believed to be around 1.3 million years old.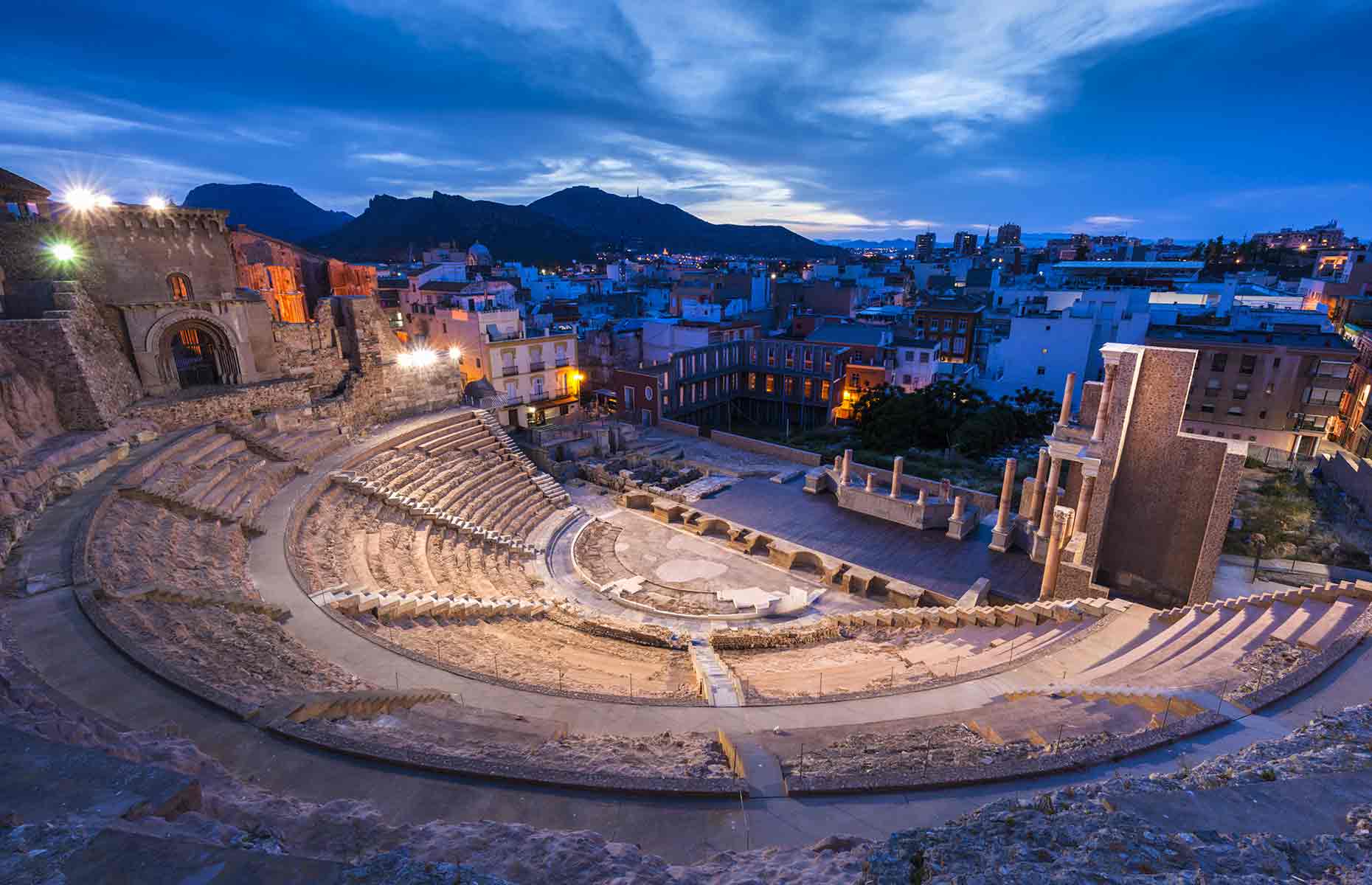 Henryk Sadura/Shutterstock
One of the most impressive Roman relics can be found at the Museo Teatro Romano, which celebrates the discovery of an incredible amphitheatre previously hidden beneath the city. Built around the first century BC, the excavated structure is remarkable in both its scale and detail.
READ MORE: These are the best cities to visit in Spain
The gargantuan task of unearthing the site began in 1988 and is still under way today, with remarkable finds continuing to come to light. Back in 2018, archaeologists uncovered gladiator holding rooms, where soldiers were kept before entering the arena for brutal battles.
3. The architecture is awe-inspiring
Incredible historic architecture is abundant elsewhere in the region too. The Catedral de Murcia, in the heart of the capital, features an intricately carved stone facade replete with tableaus of archangels, saints and Spanish monarchs.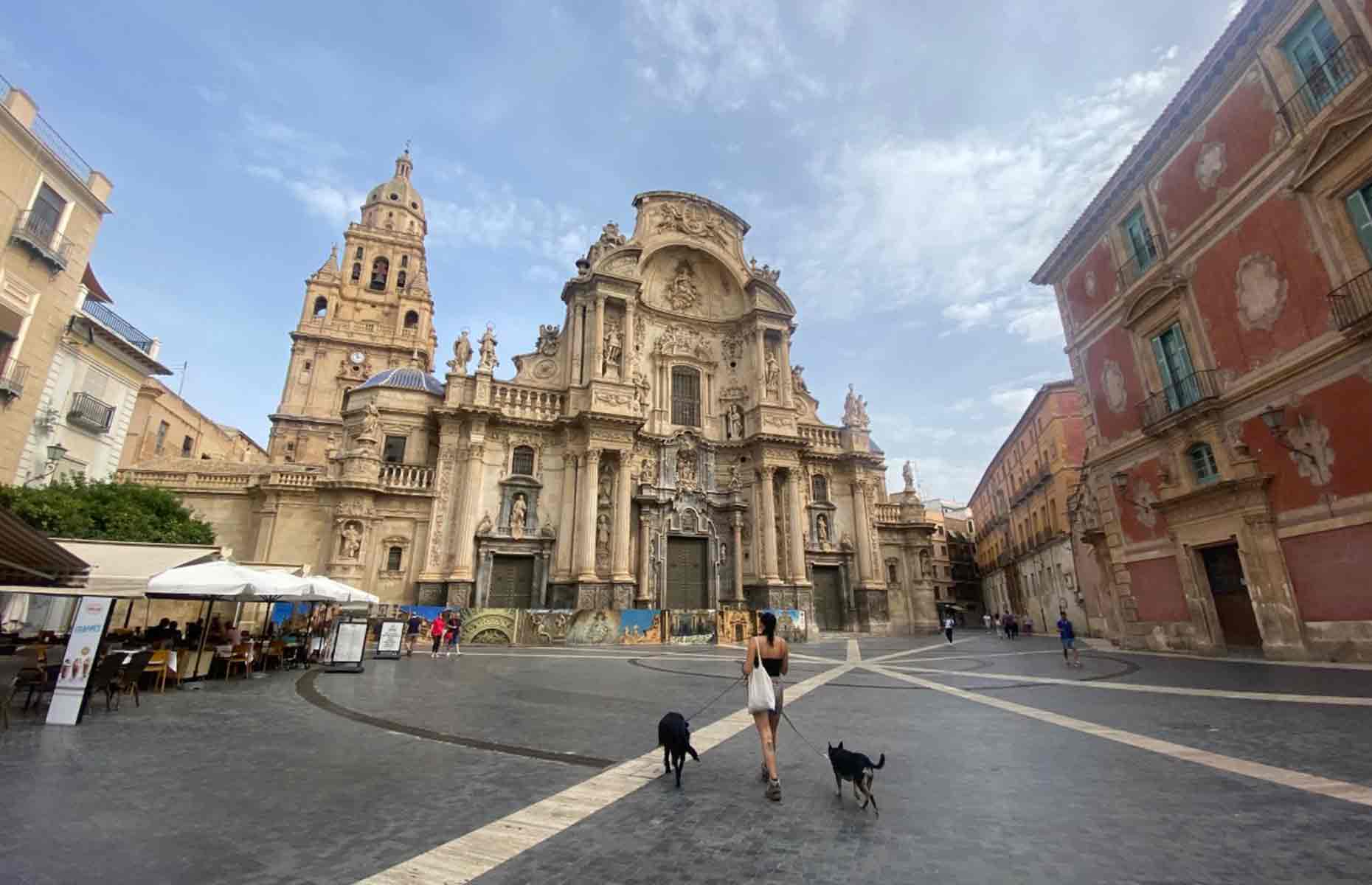 Shona Jackson
The building's origins date all the way back to 1266, but its ornate exterior was constructed in the mid-18th century and is considered one of the most important examples of Spanish Baroque architecture. Take a tour of the cathedral and museum, or just grab a seat outside one of the numerous cafés that line Plaza Hernández Amores to really soak up the building's grandeur.
Other notable architectural gems include the nearby Real Casino de Murcia, which showcases Moorish, Art Nouveau and Baroque details, and the Palacio Aguirre, a striking Art Nouveau palace in Cartagena.
READ MORE: 6 reasons to visit Essaouira, Morocco
4. The beaches are gloriously quiet
Murcia's dazzling Mediterranean coastline, known as the Costa Calida, is fringed with picture-perfect beaches. You'll find vast swathes of golden sands at Playa de Bolnuevo, part of a historic fishing village in Mazarron, while Playa de Calblanque – within the protected Parque Regional de Calblanque – offers a sweeping shoreline framed by dunes and rocky outcrops.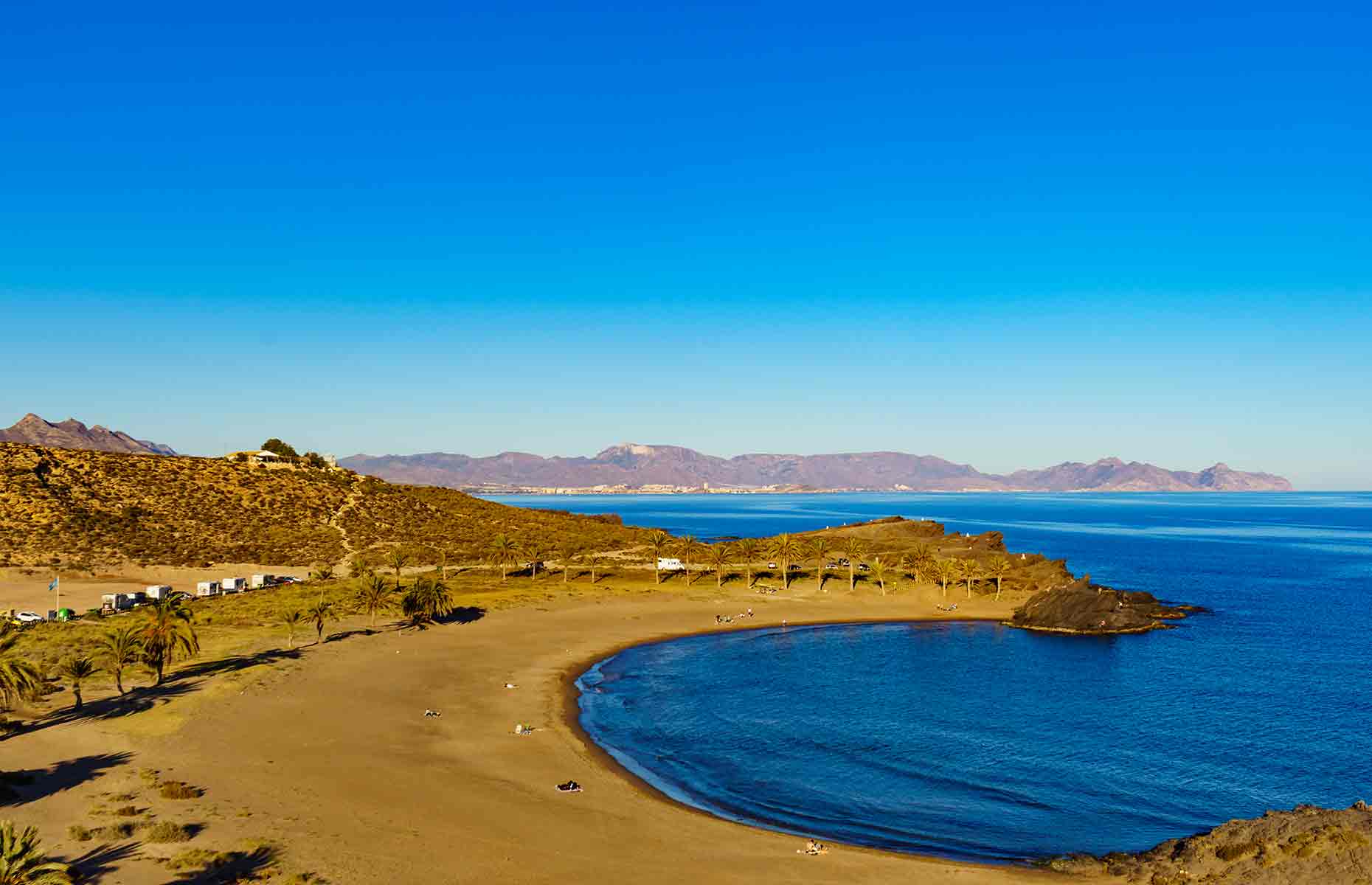 Voyagerix/Shutterstock
For something a little off the beaten track, head to the secluded Playa de Percheles near Canadas de Gallego in Mazarron. A Blue Flag site, the breathtaking horseshoe-shaped beach is lined with palm trees and encircled by dramatic rugged terrain.
5. You can hike the magnificent mountain ranges
Murcia is known for its mountainous landscapes and there's no better way to experience the area's natural beauty than on foot. Located in the centre of Murcia, Sierra Espuna Regional Reserve is a rich tapestry of dense pine forests, reservoirs, rivers and, of course, dramatic mountains. Reaching an altitude of 5,194 feet (1,583m), it's a tranquil, relatively cool haven in the hot summer months – and there's more to admire than just the stunning views.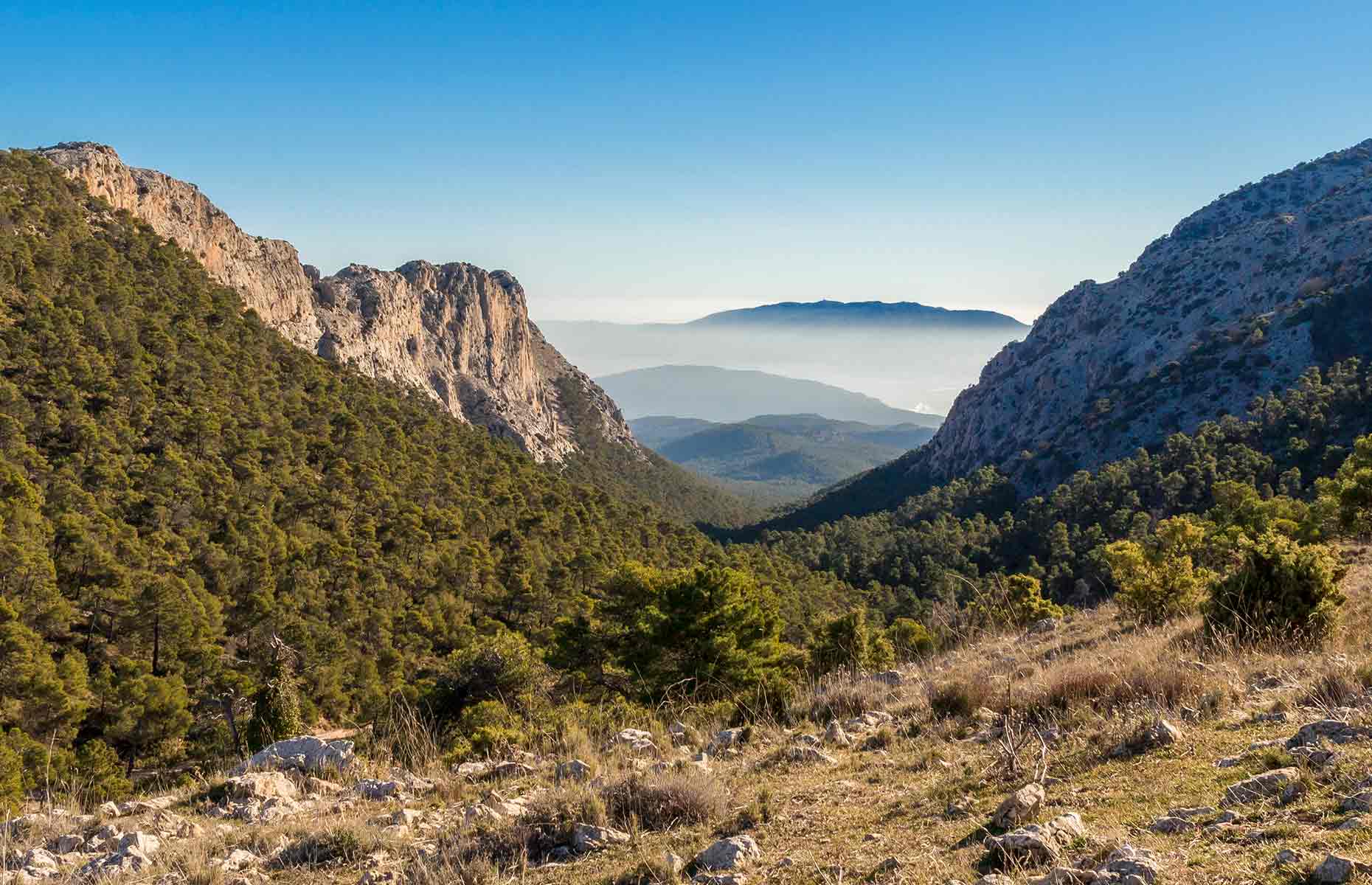 Jose Aldeguer/Shutterstock
READ MORE: 5 of Madeira's best walking routes
Among the park's more unusual features are the 16th-century snow pits, or Pozos de Nieve. Abandoned since 1926, these vast holes enclosed by enigmatic domed huts were originally dug into the ground to store ice, which would supply the surrounding cities. The restoration of two of the snow pits is almost complete and visitors will soon be able to get a glimpse inside the historic structures.
6. There are wineries – lots of wineries
Murcia's warm, dry climate and coastal breezes make it ideal for grape growing. The region is known for producing some of Spain's best wines, and the Monastrell grape variety is native to the region. If you want to find the best vintages, the key wine regions to circle on your map are Jumilla, Yecla and Bullas.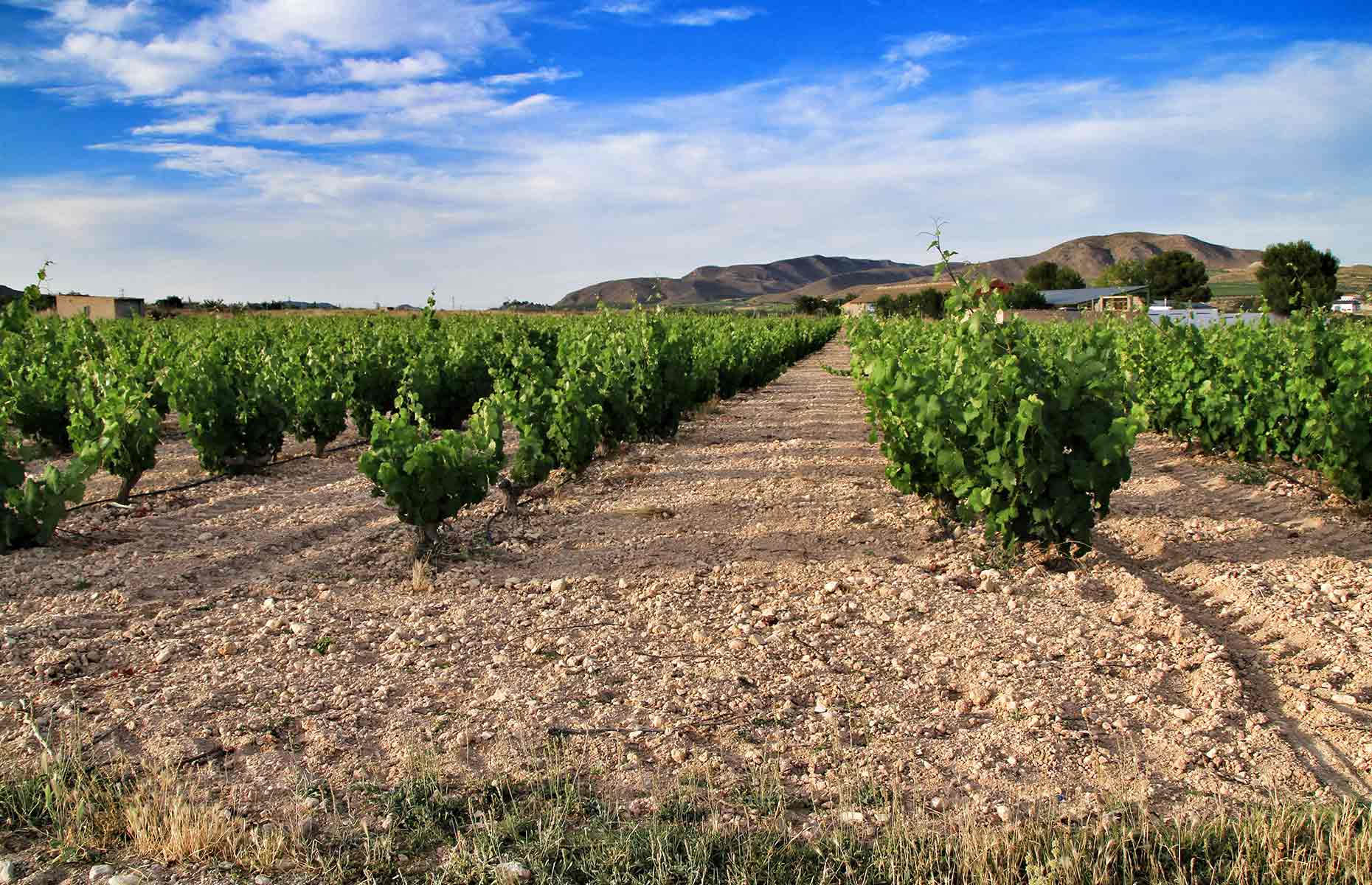 Sonia Bonet/Shutterstock
Many of the wineries offer bespoke experiences tailored to oenophiles. Bodegas Vina Elena in Jumilla hosts tours of their state-of-the-art facilities along with wine tastings and aperitifs. They also have a range of dining options, including a sumptuous set meal and a guided vineyard tour.
READ MORE: 6 essential experiences in Pollença, Mallorca
7. The food is pretty good too
Known as the vegetable garden of Europe, Murcia produces food that's exported across the continent, so sampling the area's traditional dishes is a must.
Alcachofas de las abuele (grandmother's artichokes) is a time-honoured classic. While restaurants in the region usually keep the exact recipe secret, you can expect soft cuts of artichoke hearts cooked in rich stock, often topped with pine nuts. Head to La Pequeña Taberna in Murcia city centre to experience the authentic taste.
For a modern twist on local delicacies, try nearby La Tapeoteca, a contemporary eatery run by Murcian-born Manuel Alvarez. Menu highlights include Moorish tuna skewers and paparajotes. This local speciality dessert consists of lemon leaves fried in flour and egg, topped with sugar and cinnamon – and it's even more delicious than it sounds.
READ MORE: Spain's best under-the-radar escapes
Lead image: underdog_cg/Shutterstock
Be the first to comment
Do you want to comment on this article? You need to be signed in for this feature