A Moroccan marvel: 6 reasons to visit Essaouira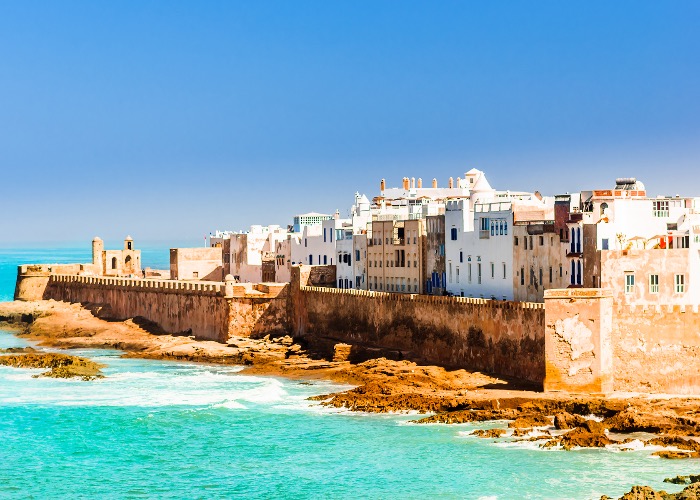 Flanked by the wild Atlantic, the port city of Essaouira boasts one of Morocco's best beaches, a packed cultural calendar and a UNESCO-listed medina – it's a miracle Morocco's most bohemian city has hidden beneath the radar for so long.
Nestled between Agadir and Casablanca, the petite blue and white city gained a hippy following in the swinging Sixties, when it played muse to the likes of Mick Jagger and Jimi Hendrix.
Today, despite its cool rooftop bars and boutique hotels, the nostalgic boho vibe lingers on, with the sweet scent of shisha wafting past the galleries and workshops that pepper its cobbled alleys. Whether you're after adrenaline-fuelled fun in the dunes, windswept beach walks or a dive into a vibrant arts scene, here are six things to do in Morocco's 'Windy City'.
1. Find adventure on the beach
What Essaouira's vast golden beach lacks in sunbathers, it makes up for in surfers. The city's infamous winds, known locally as the alizee, have been luring intrepid surfers for decades. Today, from November to April, the ocean is teeming with windsurfers, kite surfers and even the odd wing foil. Head to Ocean Vagabond's beach club to shelter from the breeze and watch the aquatic acrobatics unfold from your sunbed.
Adrenaline junkies after fun on dry land can quad bike in the dunes that fringe the beach further south, or mountain bike in the surrounding forests, too. Alternatively, a horse-riding trip offers a different way to break away from the city and enjoy its beauty from afar – it's not unusual to see thrill-seeking locals galloping bareback along the water's edge.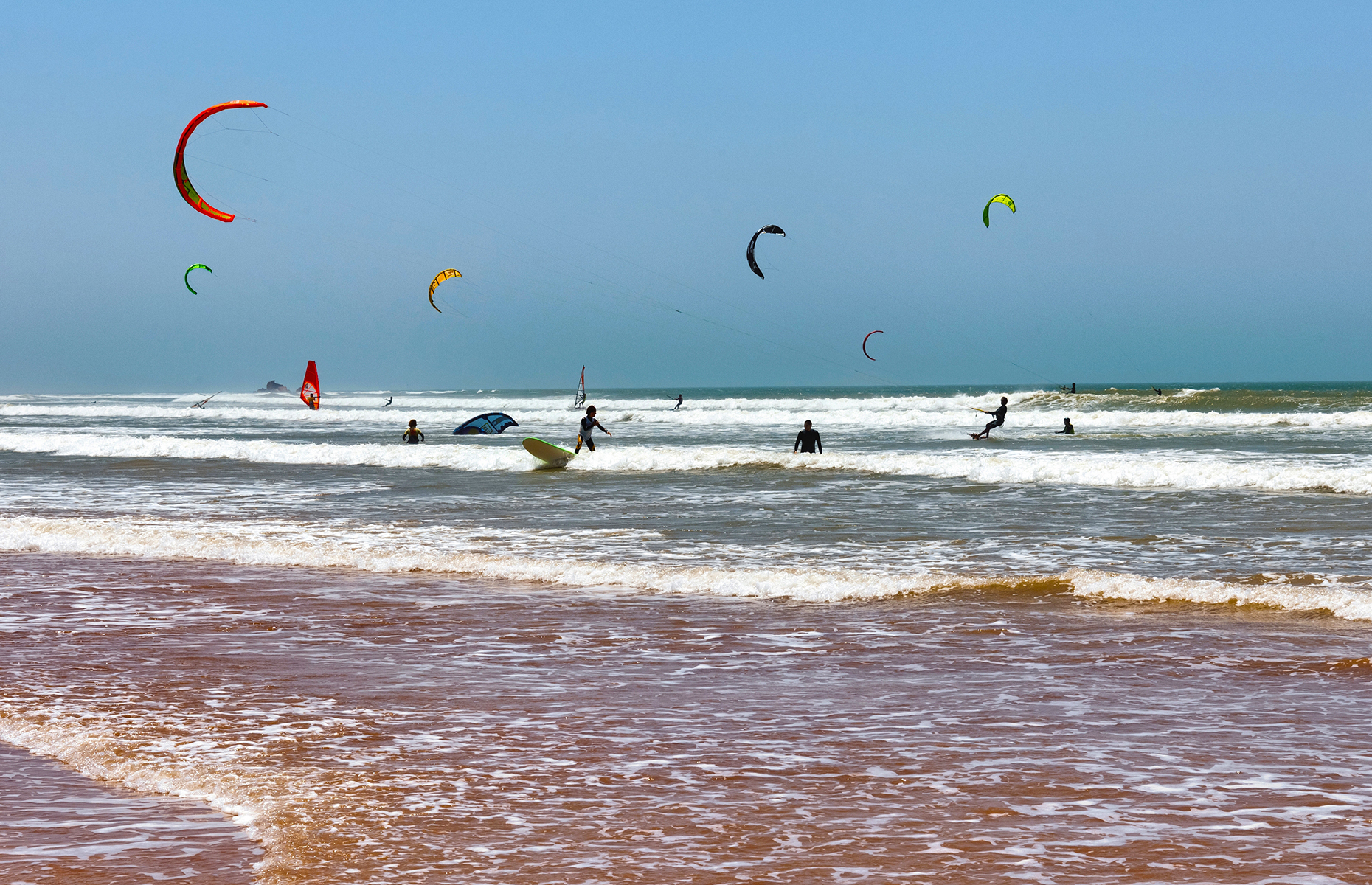 Alexey Pevnev/Shutterstock
2. Enjoy hassle-free haggling
Not au fait with hard haggling? Fear not. Essaouira is far more laid-back then Marrakech. The ancient medina houses souks selling everything from jewellery and spices to live chickens and, beyond the ramparts, the city is littered with galleries, carpentry workshops, artisan stores and boutiques.
Here, the usual tourist tat is happily outweighed by authentic regional produce: Berber rugs, semi-precious jewellery and babouches (leather slippers, pictured). It's also the perfect place to buy world-famous argan oil and intricate thuya wood creations, unique to the region.
READ MORE: The world's most underrated historic small cities
If you only visit one shopping spot, make it Essaouira's Sunday flea market. Want more? Mingle with the Souiris in the fish market, sip mint tea at buzzy Moulay Hassan Square or head to nearby Had Dra's Sunday souk for a taste of village life.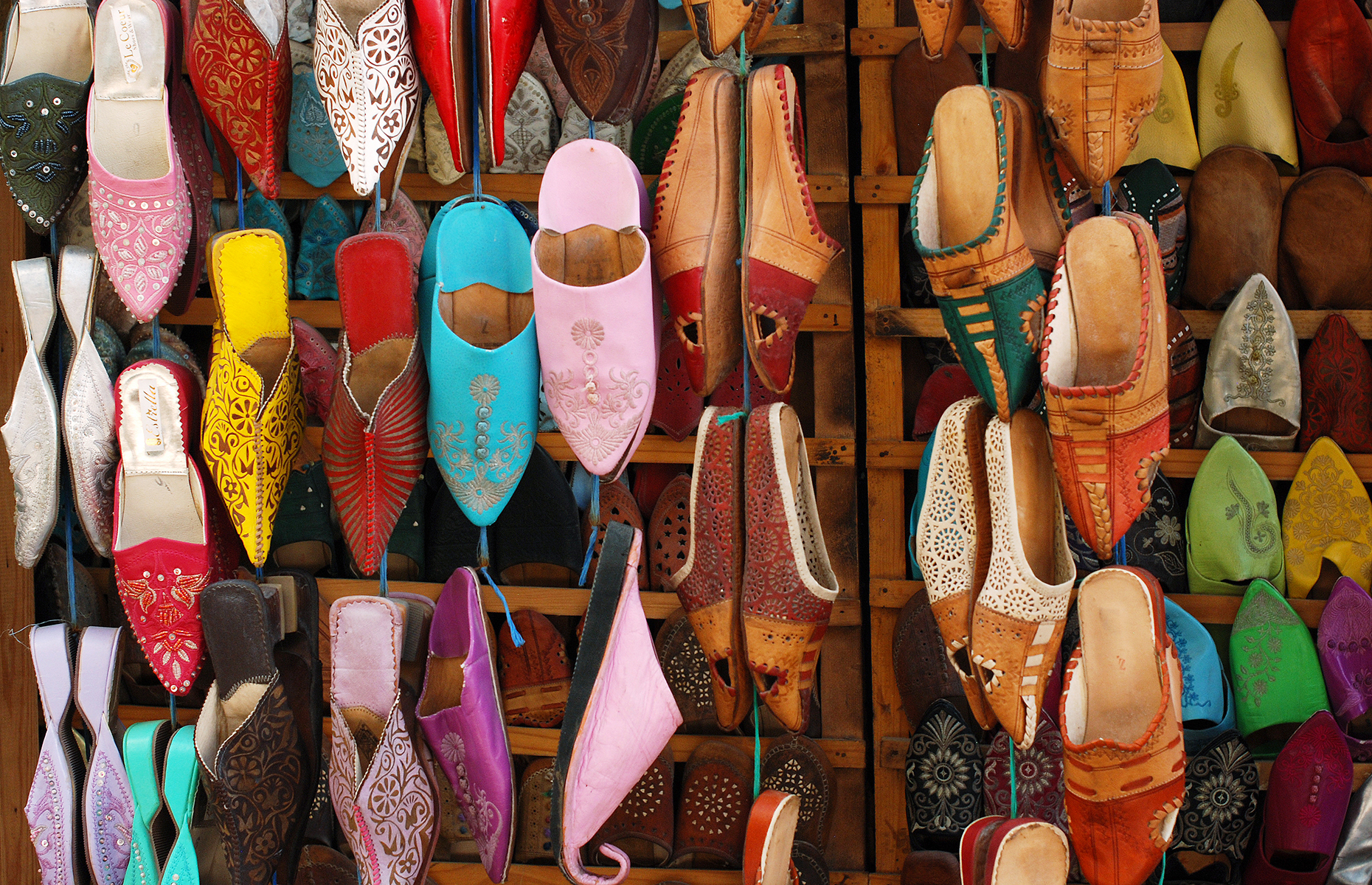 Argentus/Shutterstock
3. Taste Morocco's freshest seafood
Essaouira is one of Morocco's biggest fishing ports, and twice per day the city's usual thrum is drowned out by the frantic squark of gulls, trailing the iconic blue fishing fleet as it bobs back to port. The city's restaurants serve the catch of the day in their own unique ways: tossed into pasta at kitsch ex-pat hangout Silvestro's, as sushi at beachfront Ocean Vagabond, or as a platter to the sound of live music on Taros's cascading rooftop terraces.
However, you can't beat feasting on the just-caught fish, straight off the coals, at the fish market itself – undoubtably the city's best budget meal. Peruse the day's catch, select your fish and watch with anticipation as it's seasoned, grilled and unceremoniously thrown onto a plate with a lemon wedge. Perfection.
READ MORE: How to spend a long weekend in Fez, Morocco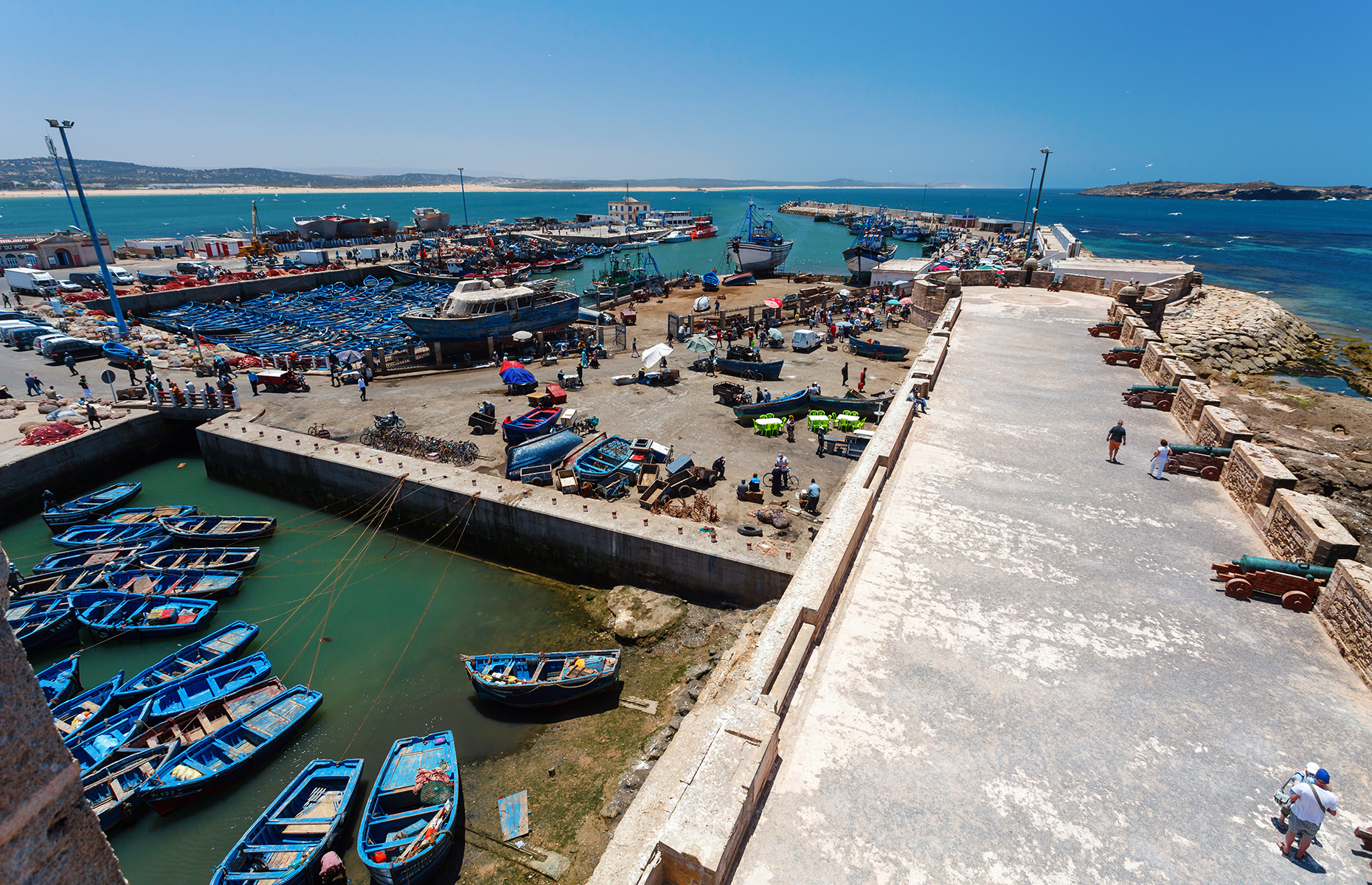 Lukasz Pawel Szczepanski/Shutterstock
4. Stay in a stylish riad
Colourful leathers and dazzling jewels aren't only treasures found in the palm-lined medina – the city also hides some spectacular riads. Set around sun-dappled courtyards, with ornate water fountains drowning out the city's hubbub, these unexpectedly airy properties offer the ultimate luxury experience.
Three-bedroom Dar Qawi is a great shout – with attentive staff conjuring up indulgent morning feasts and enormous sunset tagines on its sunny roof terrace – while five-bedroom Riad Remmy is great for larger groups. Plus, as a riad guest you get let in on the odd local secret – for example, many hotels offer hush-hush pool passes.
High in the hills, above the Oued Ksob river, hides Ksar-style Jardin des Douars's dreamy pool (pictured), or buried in the beautiful Swiri countryside, surrounded by argan trees, is Les Jardin de Villa Maroc. Expect sunbeds, fresh towels and all-day pool access for around £20 (about 255 Moroccan dirham).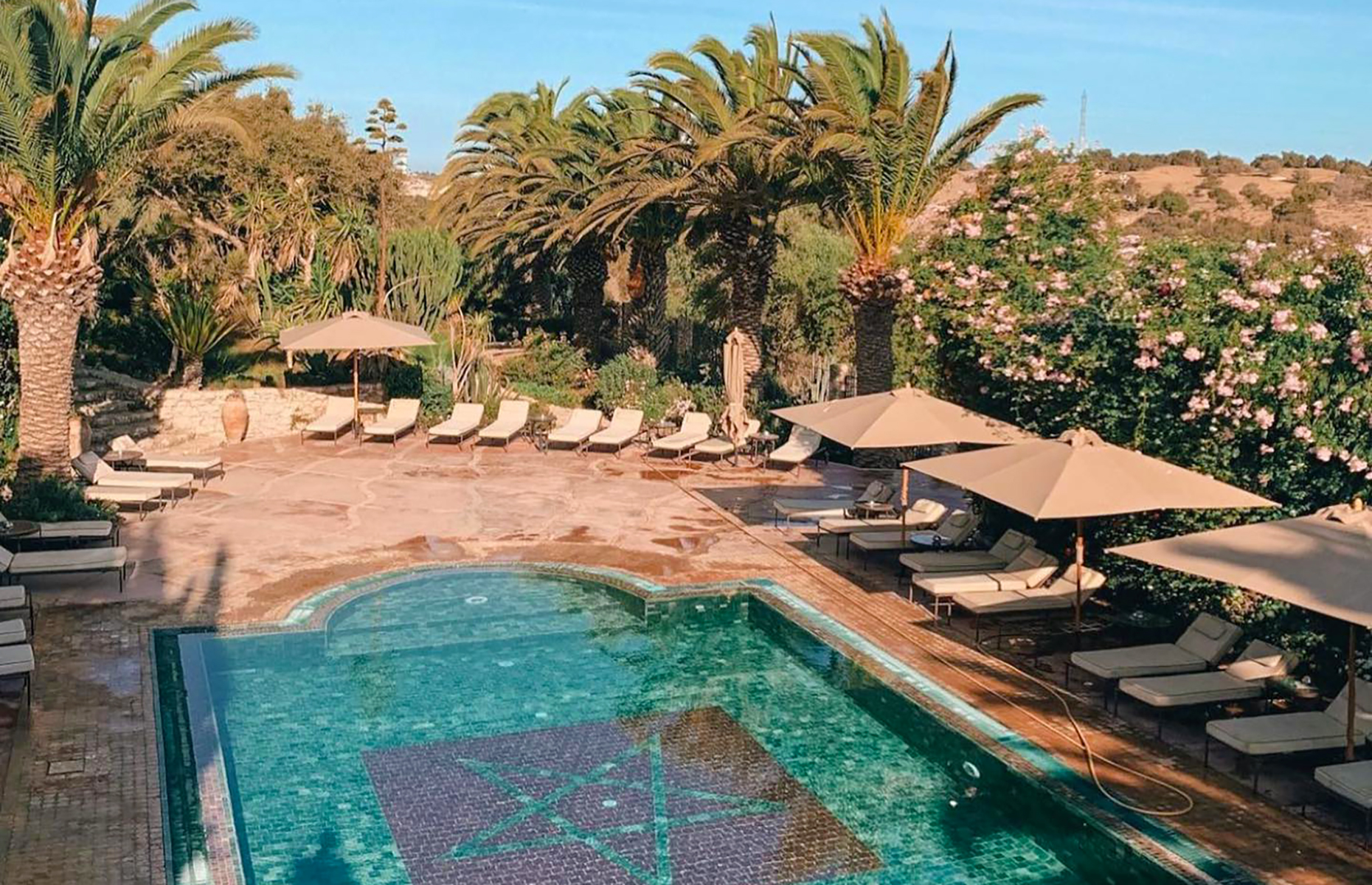 Le Jardin des Douars/Facebook
5. Wander the ancient ramparts
Game of Thrones fans will recognise Essaouira's rose-tinted ramparts as the mythical Red City of Astapor. But you don't need to be into dragon-slaying to enjoy this UNESCO World Heritage Site.
Lined with 19 bronze cannons, the handsome 18th-century castellated ramparts were originally built to protect the port from invasions. Today, loyally hugging the historic medina, the fortifications protect the city from the raging Atlantic and howling winds instead.
READ MORE: 48 hours in dazzling Dubrovnik
A bracing walk along the ramparts is rewarded with spectacular views of the ocean and the busy port – it's also a great spot for catching the city's blood-red sunsets. In the distance is ghostly Mogador Island, once used to house prisoners. Today, it's a thriving nature reserve attracting rare birds like the Eleonora's falcon.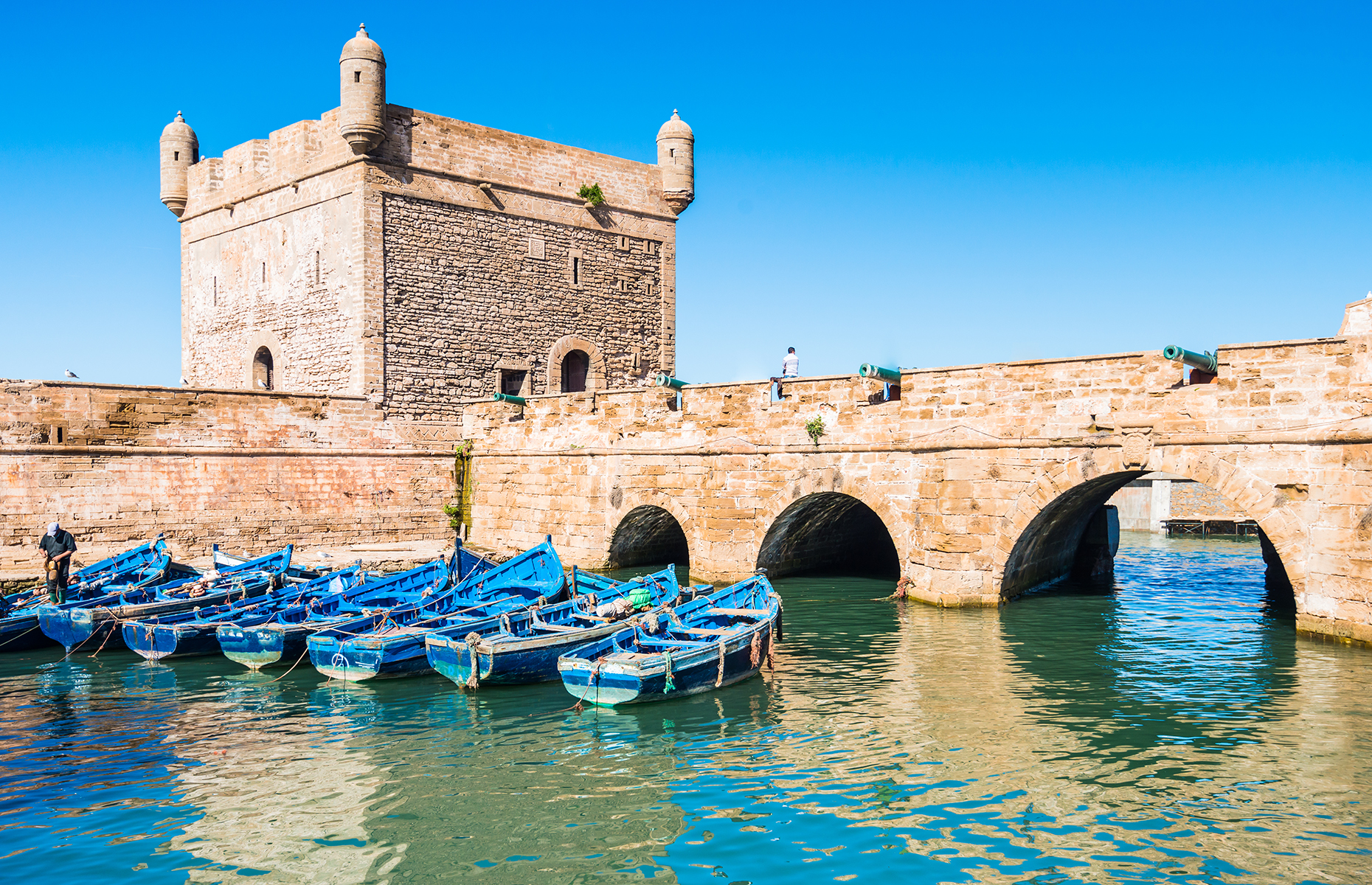 Olga Kot Photo/Shutterstock
6. Indulge in a traditional hammam
Believed to help everything from circulation and breathing to muscle pain and stress, a trip to the local hammam is a weekly ritual for many Moroccans. Dating back to Roman times, they became an important place for communities to wash when most houses lacked running water. Today, the single-sex bathhouses are an important part of socialising in the city.
READ MORE: Plan a trip to Marrakech, Morocco with our full guide
Having stripped down to your bikini bottoms/trunks, you make your way through a series of heated chambers to be rigorously washed with traditional black olive-oil soap, ferociously rubbed down with a special exfoliating glove and deeply massaged, before being left to relax, chat and cool down. For an authentic experience head to the Jewish quarter, to Hammam Pabst, one of the city's oldest.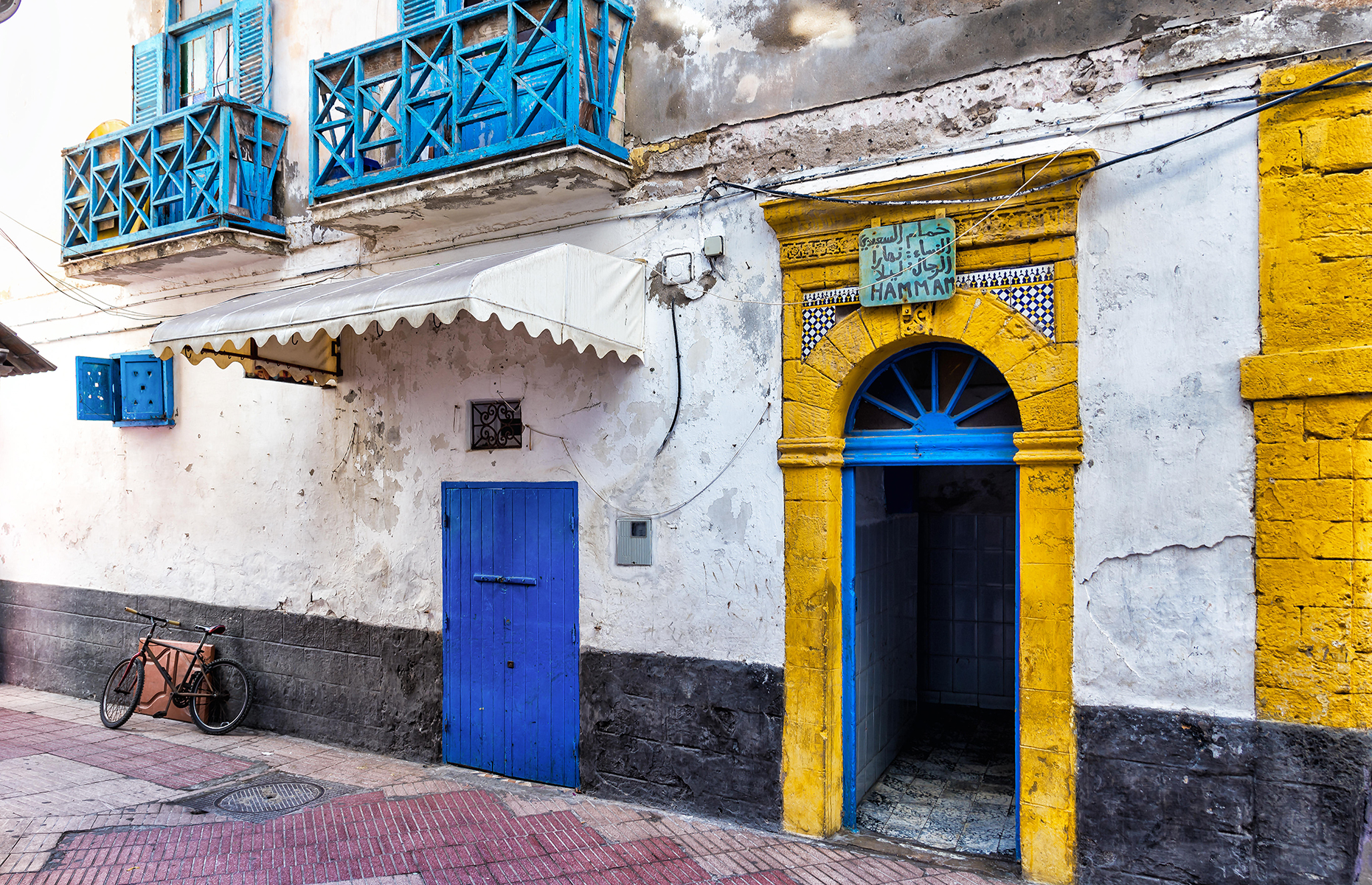 Francesco Dazzi/Alamy Stock Photo
Lead image: streetflash/Shutterstock
Be the first to comment
Do you want to comment on this article? You need to be signed in for this feature