48 hours in dazzling Dubrovnik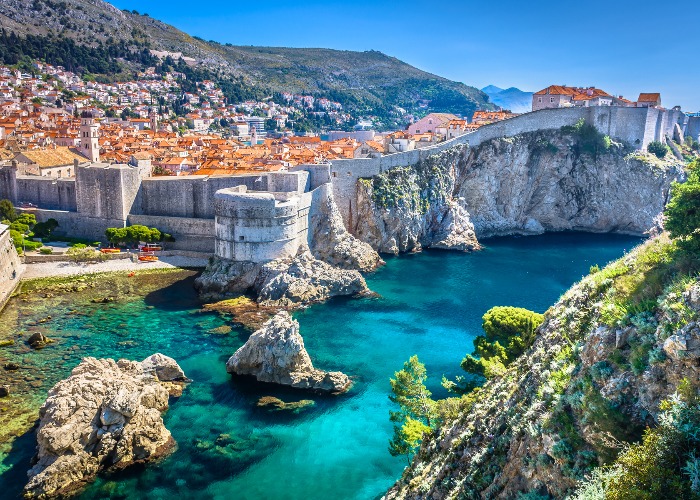 It's easy to see why this southern Croatian city is so popular with tourists as soon as you glimpse the chocolate-box Old Town, explore shop-studded lanes or take a sip of local wine while overlooking the glittering Adriatic Sea…
Dubrovnik may be no secret but there's a reason why people can't get enough of it. This old city-state (the Republic of Ragusa) lies perfectly preserved within its sturdy old walls, a pedestrianised oasis spectacularly framed by rugged limestone cliffs on one flank and the sparkling Adriatic Sea on the other.
Inside those sturdy walls lie rich treasures such as monasteries, a flurry of churches and lavish mansions that date back to Ragusa's heyday. Disney couldn't dream up anything more romantic or dramatic, a fact not lost on the producers of Game of Thrones, who cast it as the TV show's King's Landing.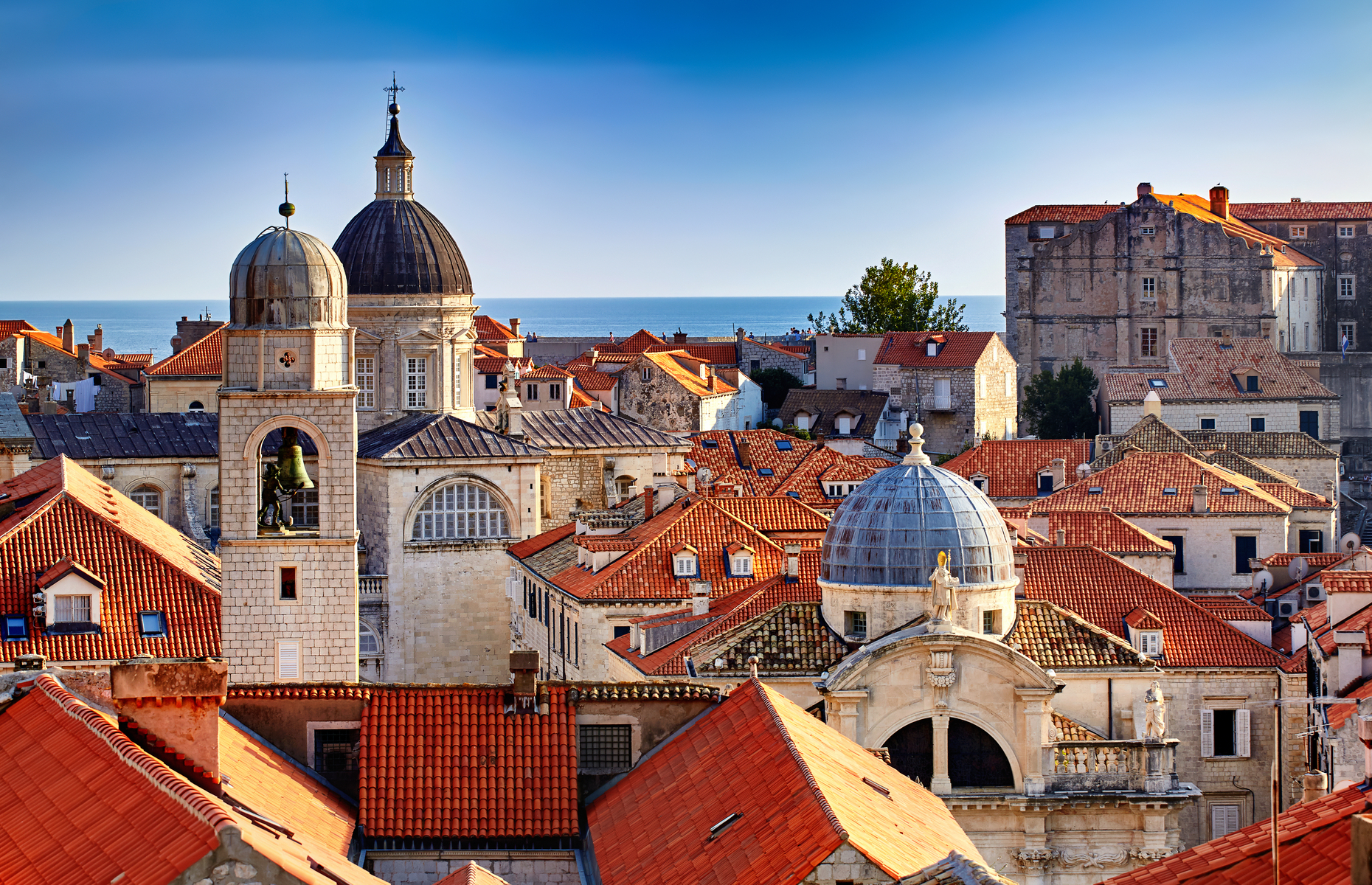 Ihor Pasternak/Shutterstock
Compact and easily navigable, Dubrovnik is ideal for sightseeing. Indeed all of the most interesting parts of this remarkable Croatian Dalmatian gem can be covered on foot. The car-free streets are a joy, though they can fill to bursting point during the day when the cruise ships are in.
READ MORE: 5 hilltop towns you need to visit on Croatia's Istrian Peninsula
Unlike many historic cities, everything in Dubrovnik is built into the perfectly preserved buildings – they are no mere museum pieces. The Baroque Old Town is a warren of wee cafés and bars, increasingly sophisticated restaurants and a rich bounty of shops. Many hotels settle for being outside the cramped old town area, with the bonus that many offer sweeping views back towards its towers and ramparts.
Here's how to spend the perfect 48 hours in this stunning city.
Day 1
Check into: Hotel Excelsior Dubrovnik, a grand old dame whose heritage dates well back before the 1990s war. There's a real sense of old world luxury charm here, and regular upgrades and an award-winning spa means the hotel stays at the top of its game. One of the real draws is the incredible view of the Old Town – enjoy a sundowner or have dinner on the terrace for picture-perfect vistas.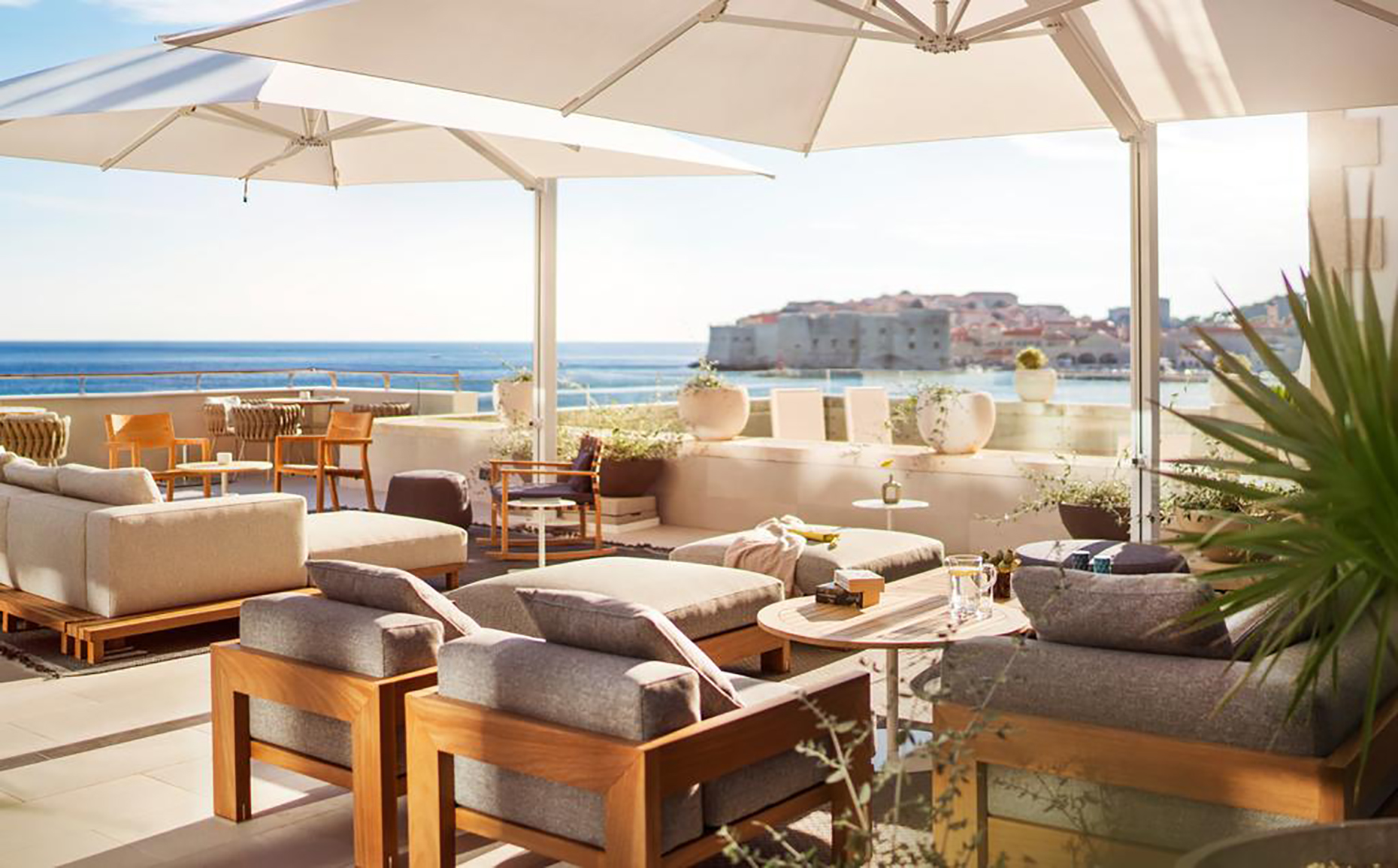 Hotel Excelsior Dubrovnik/booking.com
Explore: the Old Town. Dubrovnik manages to pack an impressive amount of sights into its compact historic core. The main street, the Stradun or Placa, is home to the Franciscan Monastery, with cool cloisters, an intriguing museum and what is said to be Europe's oldest pharmacy.
At the other end of the Stradun is the Sponza Palace and the nearby Rector's Palace, once home to the figurehead of the old Republic. A museum now illuminates the history of Dubrovnik in the rector's quarters and there are regular cultural performances in its atrium.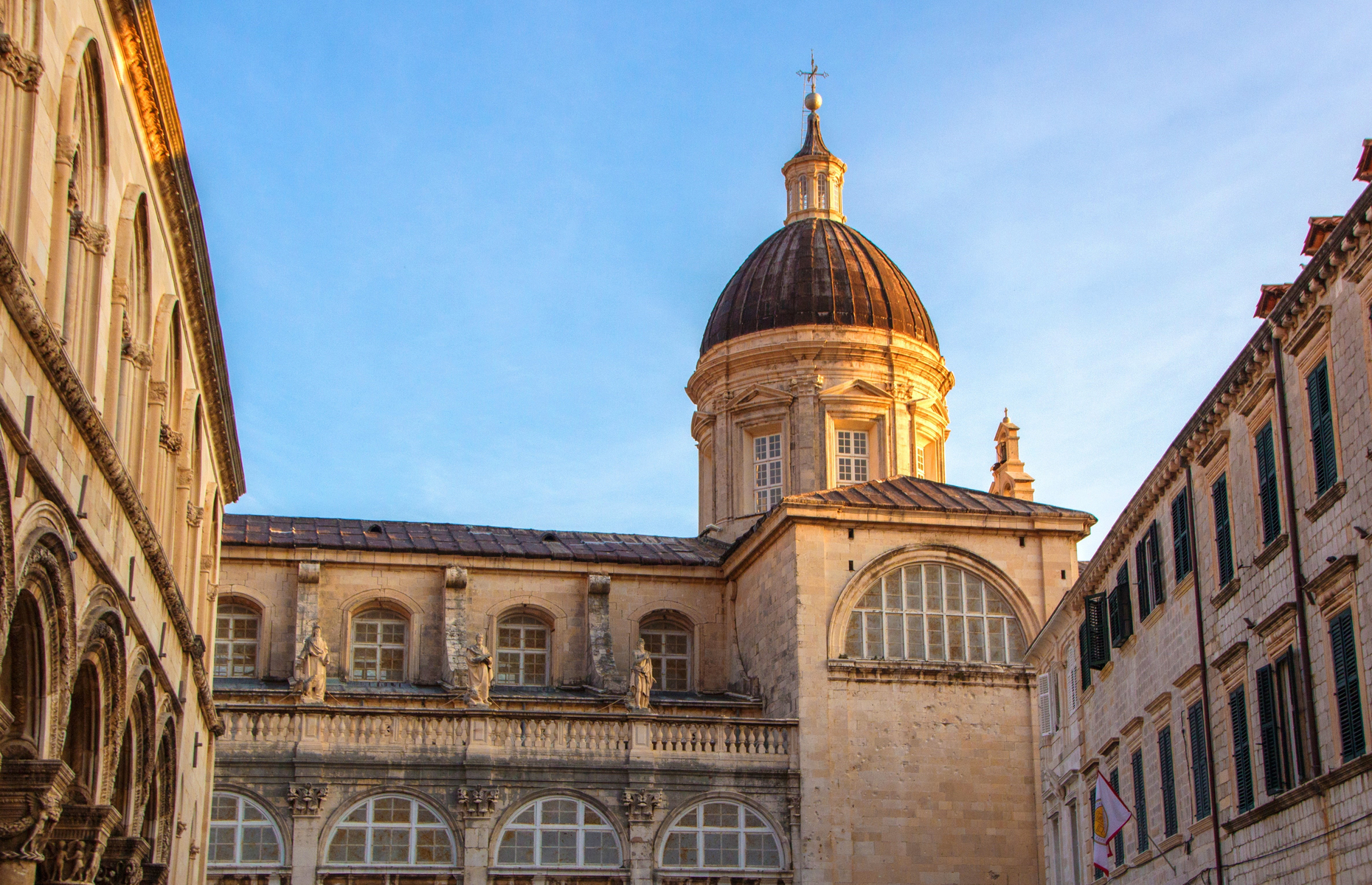 Kireeva Veronika/Shutterstock
Dubrovnik's cathedral is also worth delving into and other ecclesiastical buildings of note include the Dominican Monastery and the Church of St. Blaise. The latter is dedicated to the city's patron saint who is depicted there holding an old image of Dubrovnik.
READ MORE: Fun in Funchal: top things to do, where to stay & what to eat
Admire the views from: the old walls. The best way to orientate yourself is to embark on a circuit of the walls, though take it easy on a hot day as the steep inclines can soon take it out of you.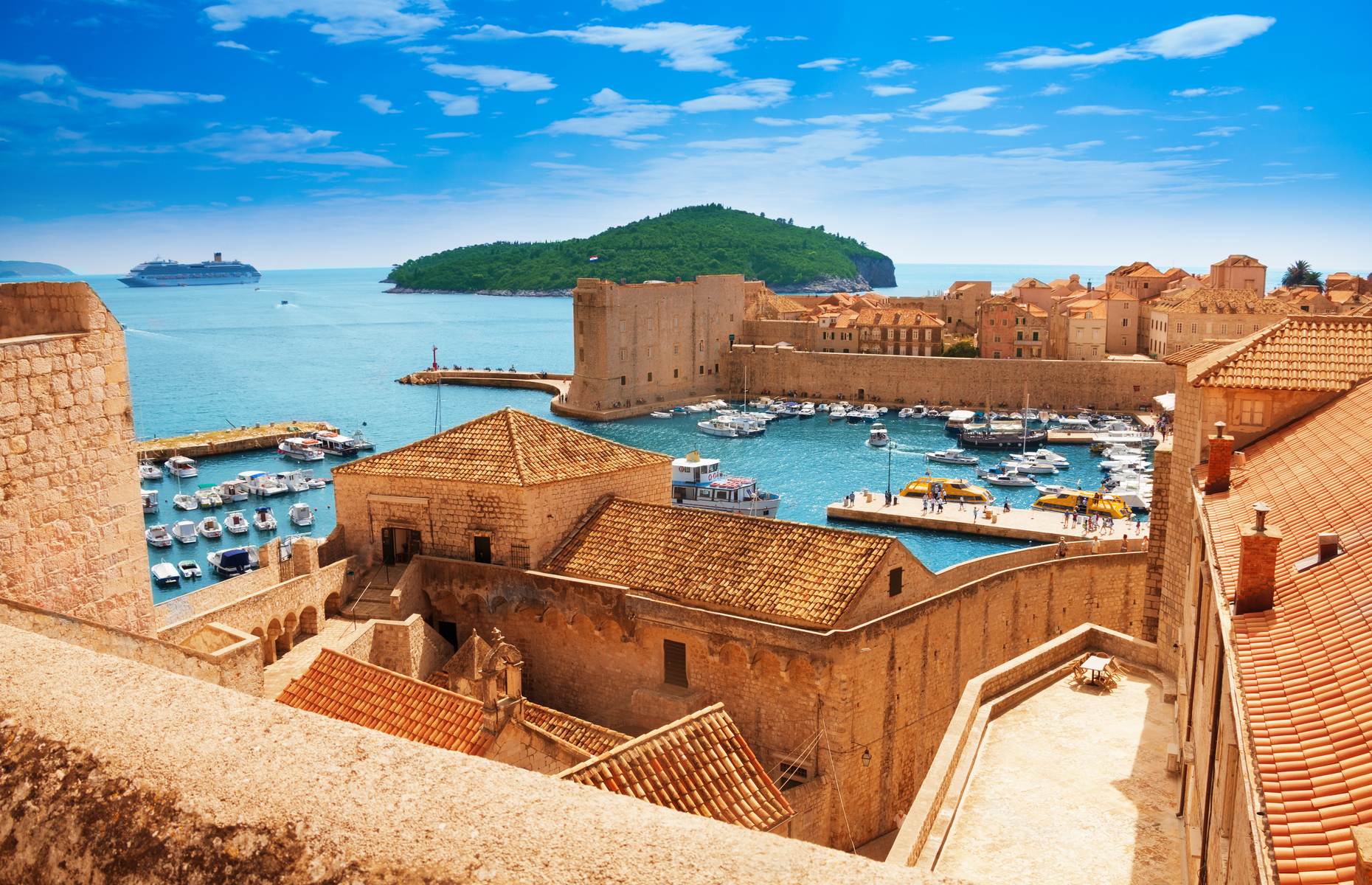 Sergey Novikov/Shutterstock
Those with even a passing interest in Dubrovnik's history should hire one of the audio sets that are available at the wall entry points, with commentary that illuminates the sights en route. The best time for walking the walls is late afternoon when the temperature starts to cool down and a peachy glow descends over the orange roof tiles of the Old Town.
Stop for a sundowner at: Panorama. You can't beat this location by the top cable car stop. Dubrovnik unfurls like a fairy tale below you as the Adriatic dazzles into the distance, dotted with emerald green and starched white islands and islets. Relax with a second cocktail or learn about Dubrovnik's darker past in the war museum in the old fortress next door.
Eat dinner at: 360. Dubrovnik's only Michelin-star restaurant is well worth the accolades. It's spectacularly set into the old town ramparts and the cooking is stellar, with the Slavonian wild boar a delicious highlight. There's a superb wine list and service too.
Day 2
Tour: the lesser-known Old Town. Dubrovnik's main sights are well-worn tourist attractions these days but there lie a few rewarding surprises if you are keen to delve beyond the most obvious.
READ MORE: A long weekend in Thessaloniki
The Church of St. Ignatius is a Jesuit church that dates back to when Ragusa had a very active Jewish community. Built in 1725, it hides up a vaulting Baroque staircase from busy Gundulic Square. Look out for ornate frescoes inside and the oldest bell in Dubrovnik, said to have been cast back in 1355 by Viventius.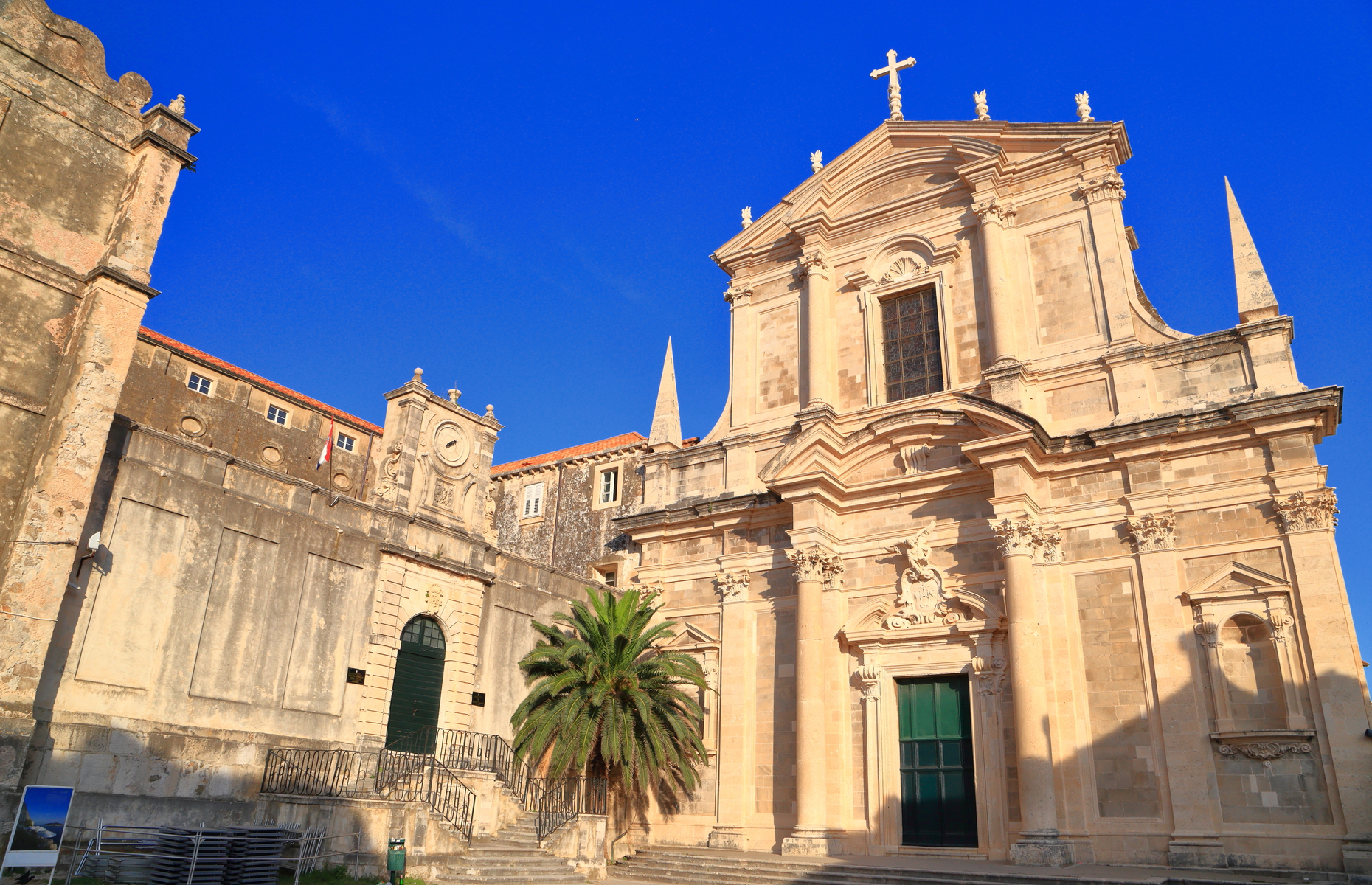 Inu/Shutterstock
Push seawards from the large square: in front of St. Ignatius Church and follow the rough painted signs on the walls for Buza, which translates as hole. It leads to two brilliantly informal bars.
When we say bars, it's more a place where you grab a cushion along with your drinks and sit on the rocks right below the hulking old town walls and pop in for a dip to cool off. The jealous looks from people sweating on their tours of the walls above, wondering how on earth you got down there, are priceless.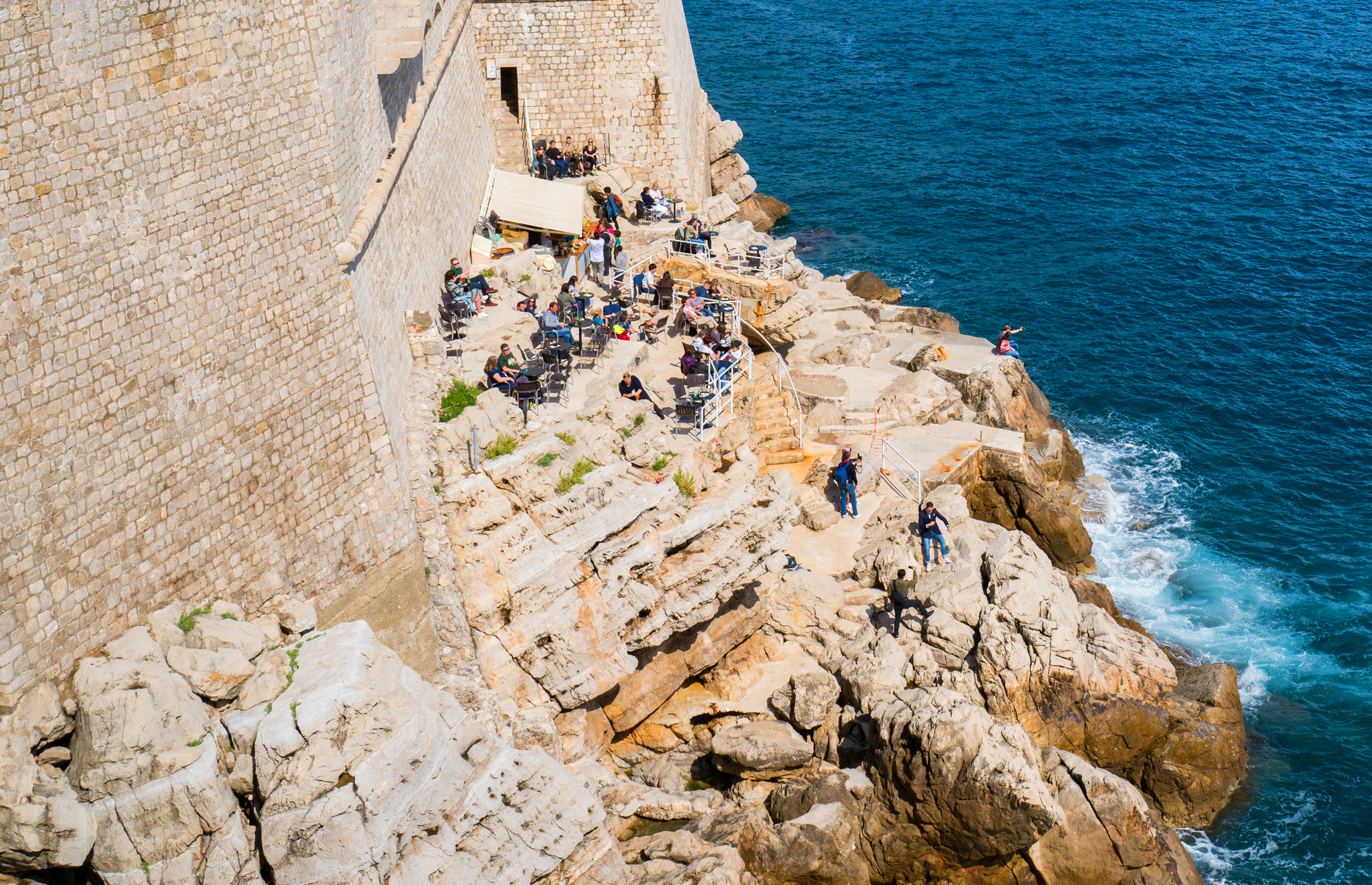 TaraPatta/Shutterstock
Eat lunch at: Restaurant Kopun. This relaxed restaurant offers an authentic slice of Dalmatian cuisine a world away from the most touristy haunts of Prijeko. Here we're talking properly cooked risotto spiced with local wine, boat-fresh Adriatic seafood and pasta laced with truffles from Croatia's Istrian Peninsula.
The seriously local specialty is the eponymous kapun. This is a type of local rooster renowned for its delicate flavour and texture, which you will struggle to find elsewhere.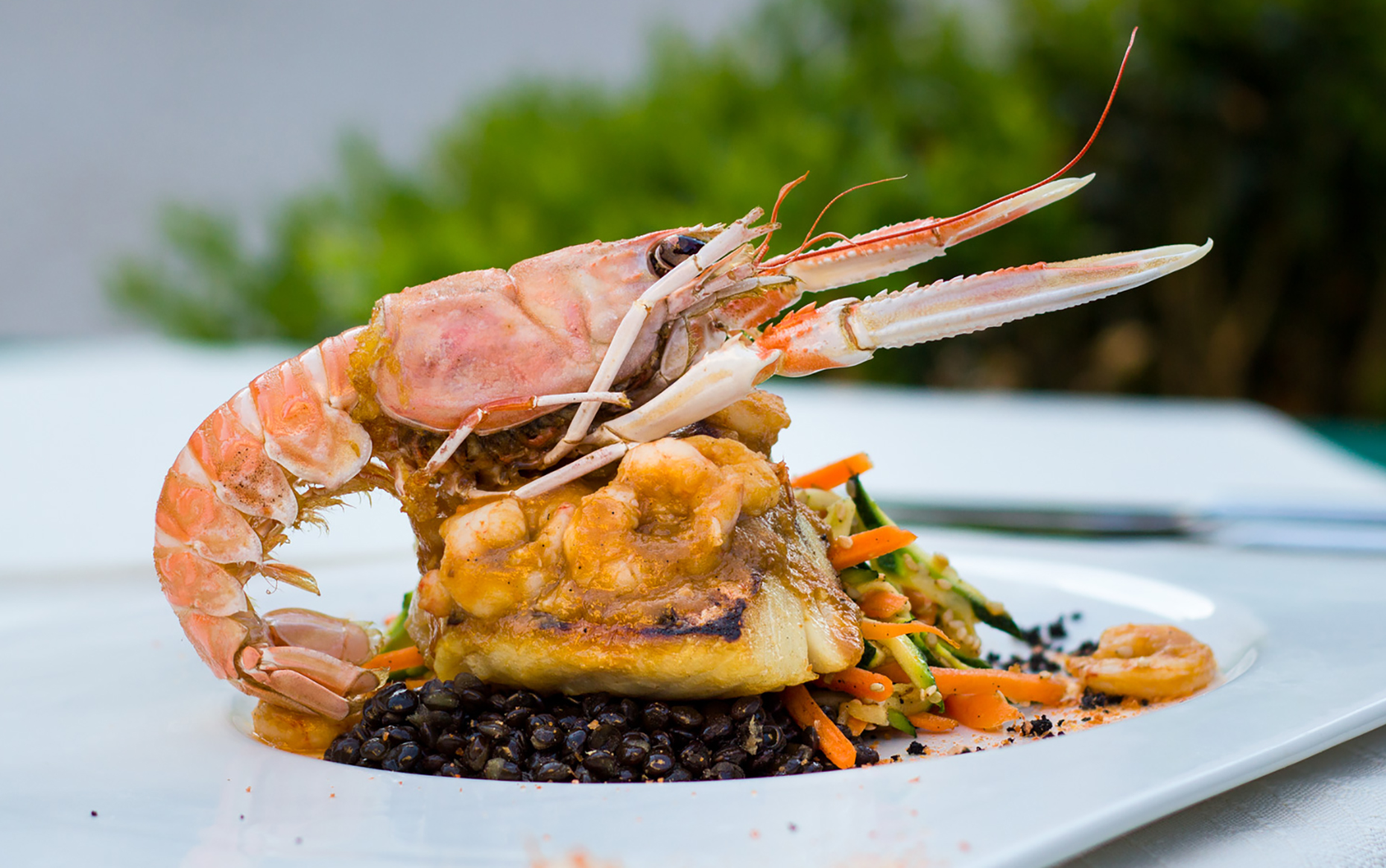 Restaurant Kopun/Facebook
Shop at: the Old Town. The spider's web of little lanes that run seawards from the Stradun are filled with little shops. Although most are geared towards tourists, many are independent and there are some real gems among the tourist tat.
READ MORE: Croatia beyond Dubrovnik: things to do in Zadar
A popular souvenir is jewellery fashioned while you are in town. It's best to visit a few jewellers before you settle for one as some are genuine craftspeople, others more wheelers and dealers.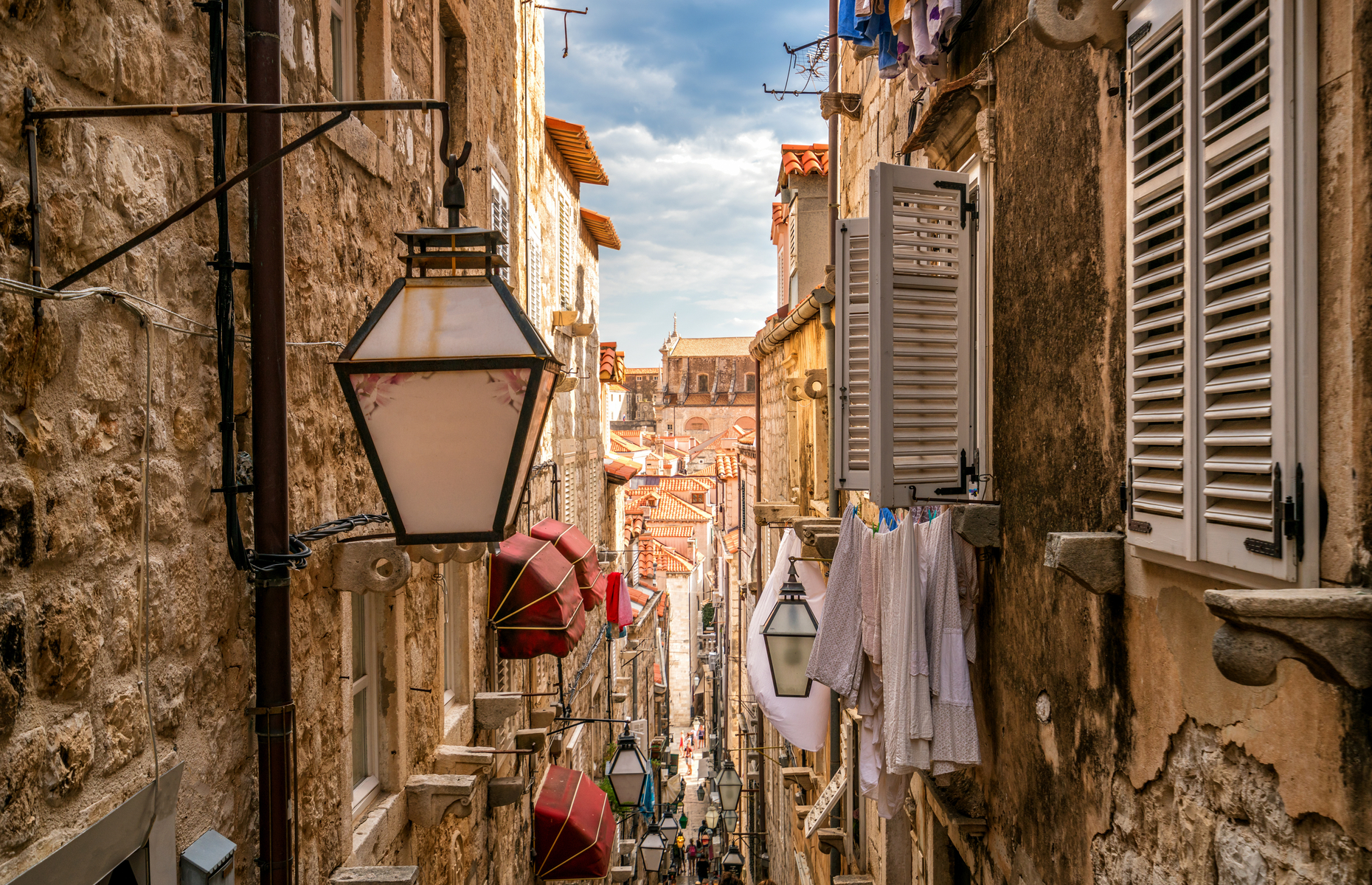 Blue Planet Studio/Shutterstock
Tour: If you're a fan of the show, a Game of Thrones tour is a must. Game of Thrones Tour Dubrovnik offers a range of tours from a basic GoT-themed walking tour, through to a longer adventure that also includes a boat trip across to the little island of Lokrum. Sorry, the City of Qarth.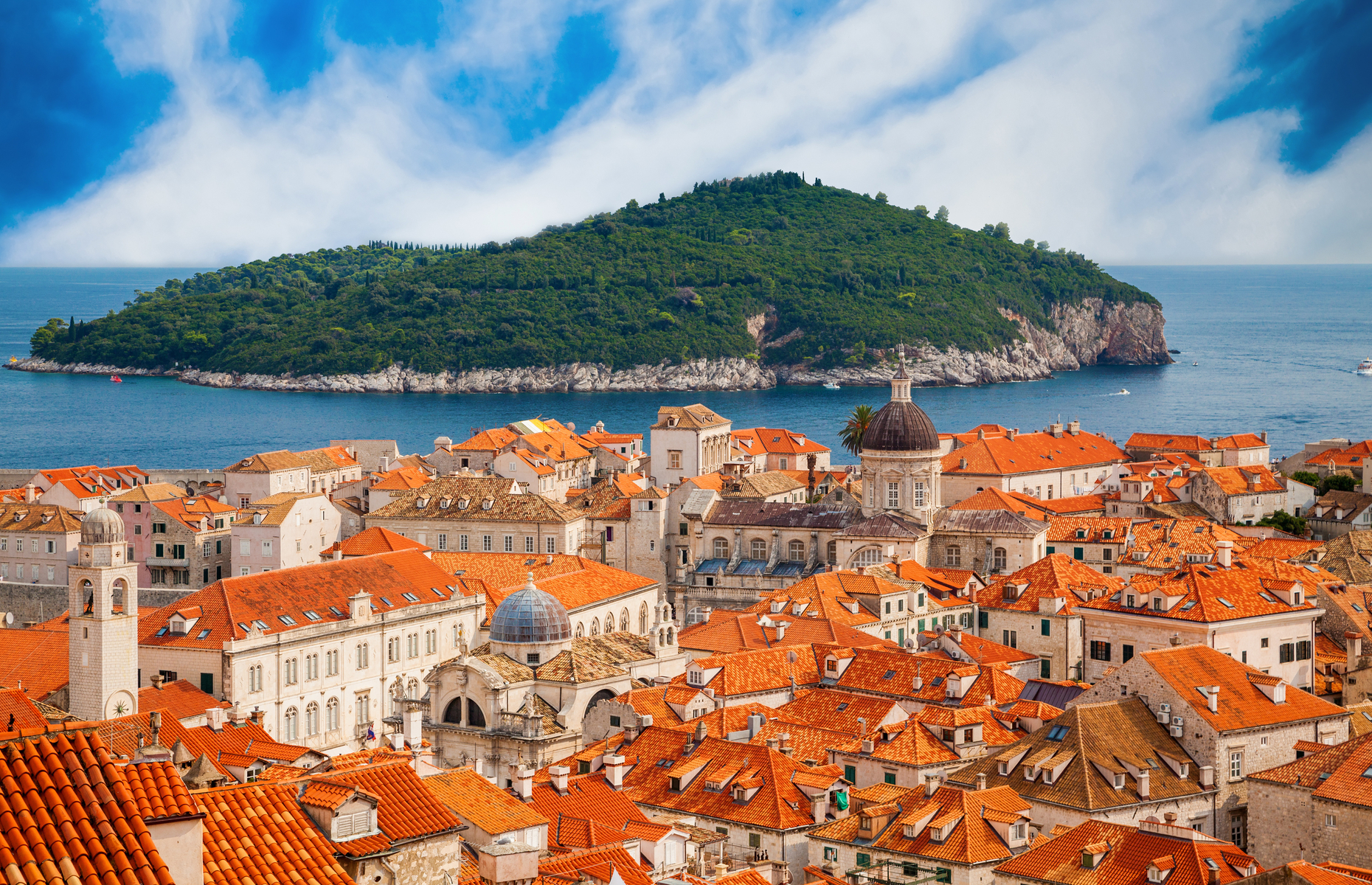 Anna Lurye/Shutterstock
Enjoy dinner at: Sensus Restaurant. Snare a table on the terrace at the Excelsior's Sensus Restaurant and enjoy sweeping Old Town views as Dalmatia's superb produce is given a creative twist in their open kitchen.
Expect sea bass laced with truffles and washed down with local Dubrovnik Malvasia, which has emerged as a serious rival to Istrian Malvazija in recent years.
Stroll back along: that lifeblood Stradun. We recommend trying early morning or late at night when the crowds dissipate. Ease across the sandal-smoothed stone streets and soak in the more laid-back atmosphere.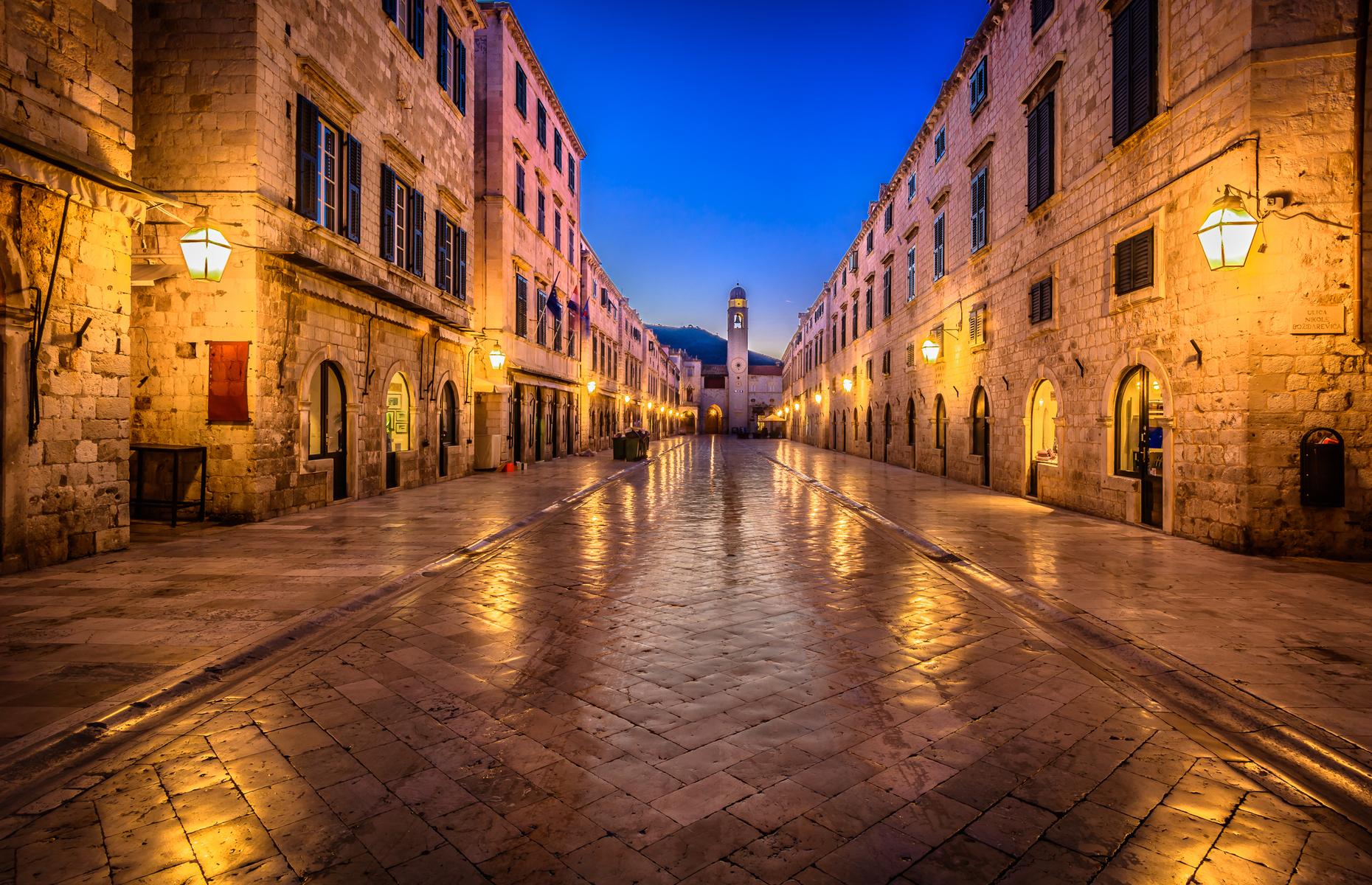 Dreamer4787/Shutterstock
If you have a longer stay…
Getting out on the sparkling Adriatic is the best way to get a real feel for the Dubrovnik region. It's what the locals do and you should follow suit.
Dubrovnik Boats let you have the run of your own speedboat as your skipper zooms off to the Elaphiti Islands and a tour of the best swimming spots. The island of Sipan is home to Konoba Kod Marka, a family-run seafood restaurant. Trust them on the catch of the day and try their unusually light Vrbnicka Zlahtina white wine. Afterwards, bounce back across the surf enjoying Hollywood views of the Old Town.
Get Your Guide offer a range of tours with local experts. Here's our pick of the best:
Lead image: Dreamer4787/Shutterstock
Be the first to comment
Do you want to comment on this article? You need to be signed in for this feature