Greek out: a long weekend in Thessaloniki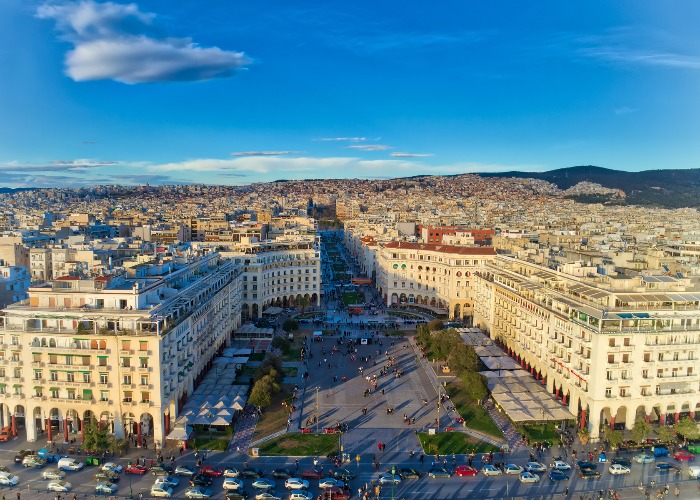 City break aficionados have already discovered that Thessaloniki provides a more satisfying Greek urban experience than the sprawl of Athens. Here's why…
Ever since it was founded and named after Alexander the Great's sister, Thessaloniki has been the second most important city in the Balkans after Istanbul, combining Greek, Roman, Byzantine, Slav, Ottoman and Jewish traditions. These can still be seen today, from the variety of its food to the wealth of historic sites in its UNESCO-inscribed centre.
READ MORE: What to see on Santorini
Greece's second largest city is also perfectly located for a range of excursions. In just over an hour you can drive to Vergina to admire the Macedonian Kings' tombs, to the Chalkidiki peninsula with its pine-shaded beaches and to Litohoro, gateway to Mount Olympus.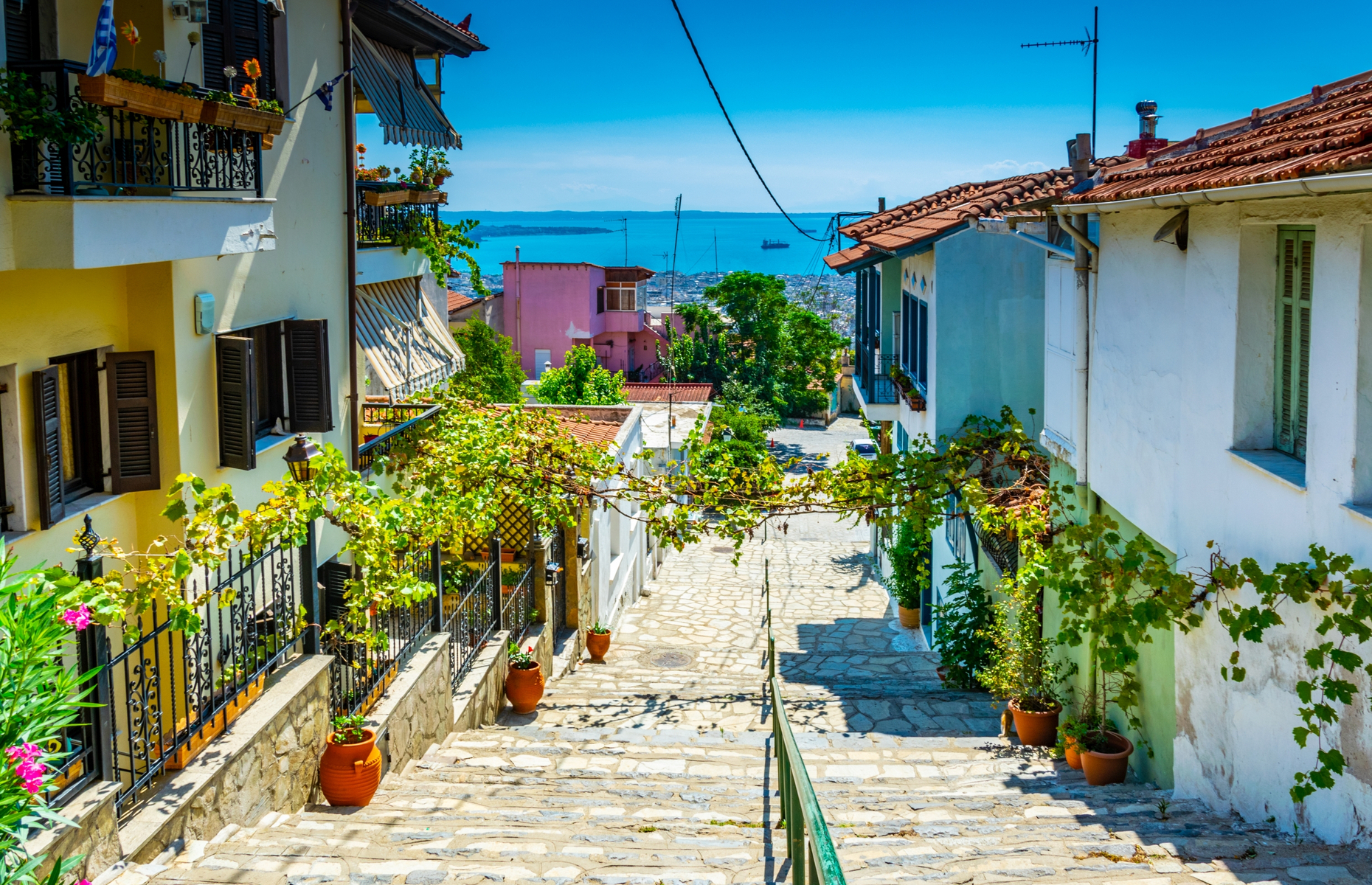 Trabantos/Shutterstock
Friday
Check into: Colors Rooms & Apartments. A centrally-located block of flats which has been converted into an apart-hotel, it has everything you'd want from an Airbnb plus reception and cleaning for less than €50.
If you're more conventional in your accommodation tastes, go to its bigger brother, Colors Urban Hotel, which feels more like a normal hotel but with rooms that are individually designed.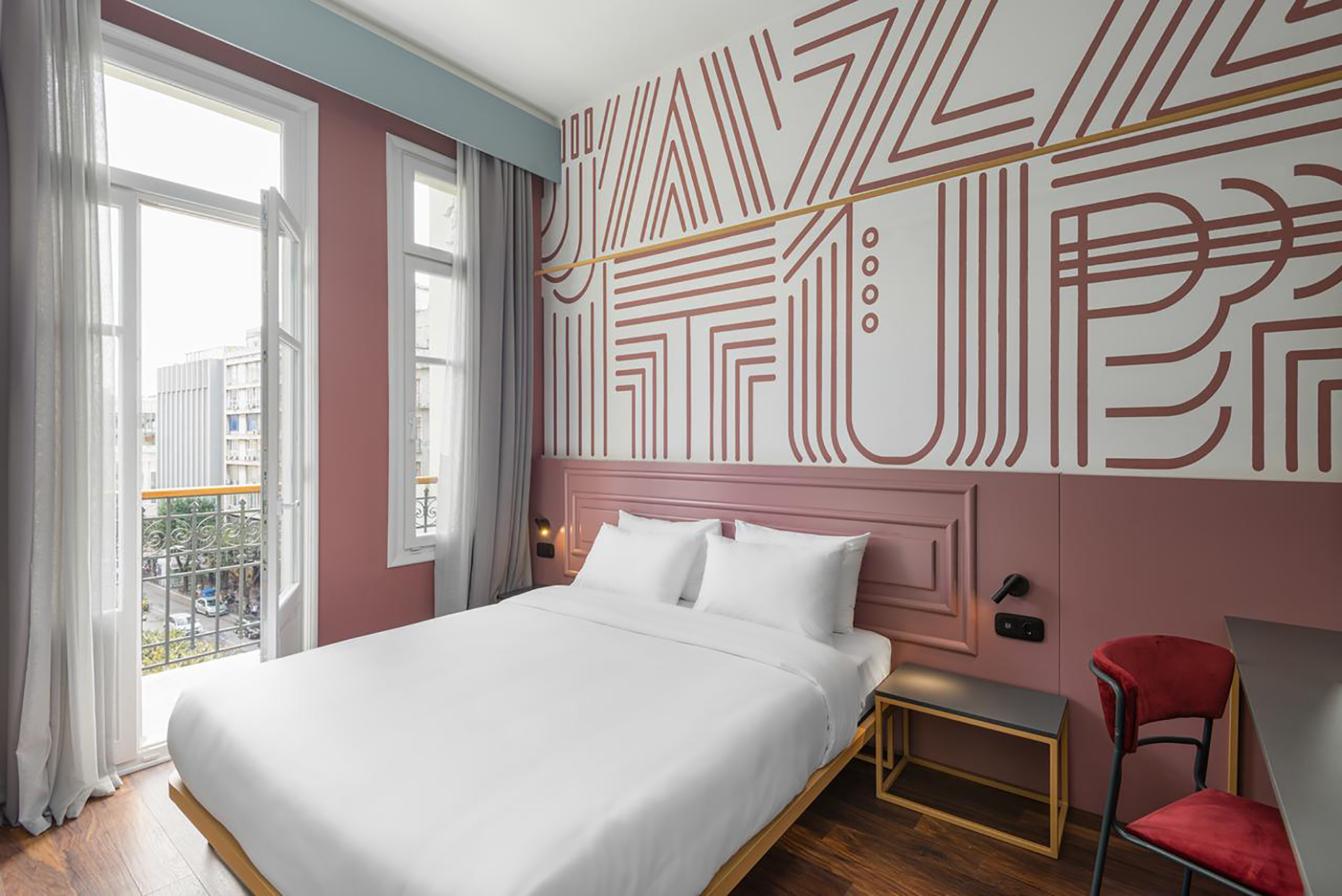 Colors Urban Hotel/booking.com
Head off to: the long seaside promenade with its views to Mount Olympus across the bay. At one end stands the Customs House, a glorious tribute to French Renaissance, while at the other rises the White Tower built by none other than Suleiman the Magnificent.
READ MORE: How to plan a Greek island hopping holiday
Halfway through you'll pass Plateia Aristotelous, the city's beating heart and an architectural gem. It was designed by Ernest Hébrard after a devastating fire in 1917.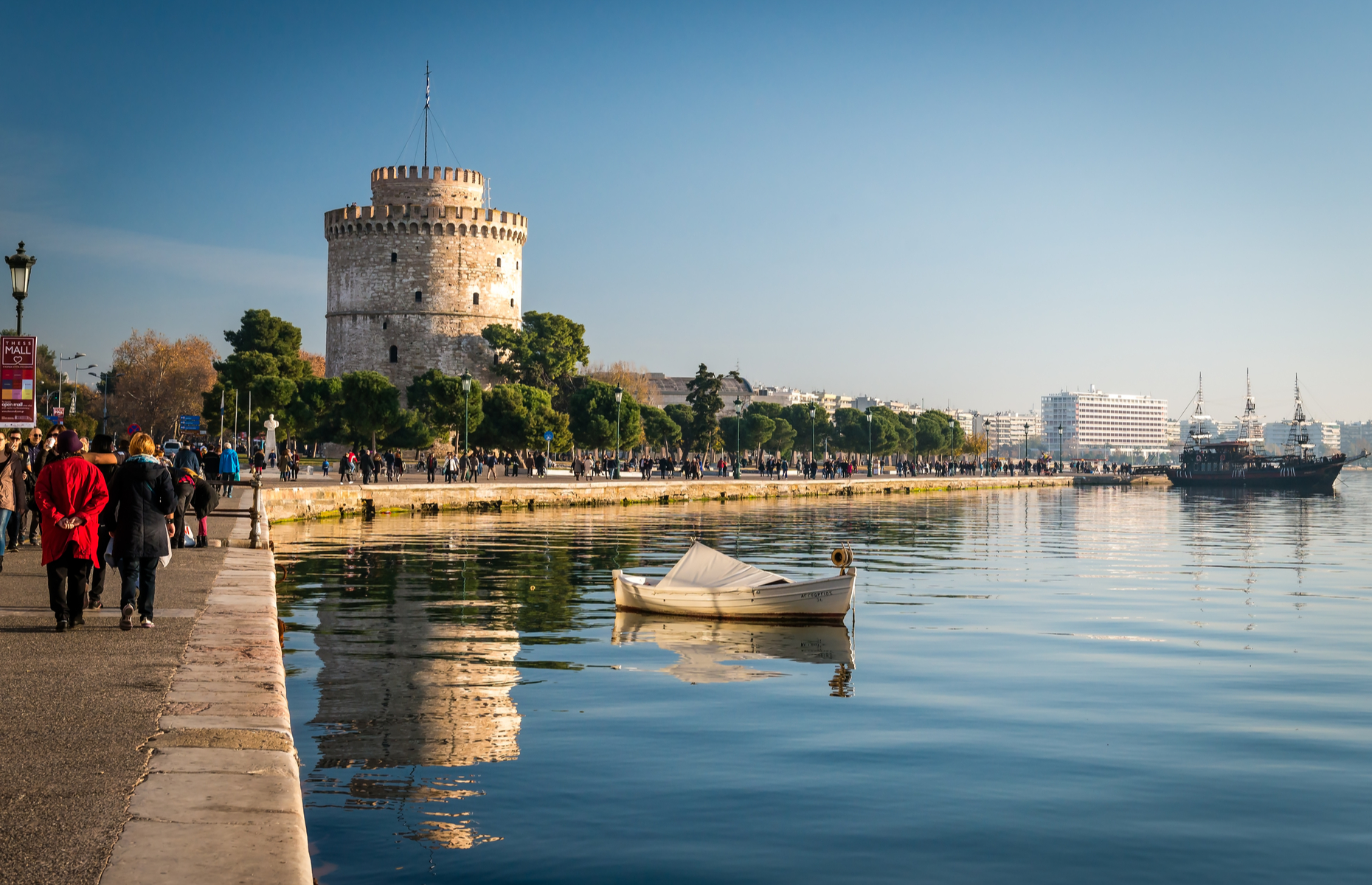 Aivita Arika/Shutterstock
Dine at: the traditional-yet-bold Elia Lemoni with its pages and pages of mezze options at astonishing prices (starters from €2, mains from €5.50, desserts from €1.90 and a bottle of house white for €5.30). Try, if you dare, all six potato sides, from the country-style spuds with mozzarella to the fries with porcini and truffle oil. They're all mouth-wateringly good and impossible to choose between. There are plenty of vegan options too and the vegetable souvlaki is worth ordering whether you eat meat or not.
Saturday
Explore: Head to the imposing Church of St Demetrius, devoted to the city's patron saint. The crypt leads to Roman baths where, according to legend, St Demetrius was martyred. There's also a well-preserved Ottoman hammam and mosque, as well as several Byzantine churches in the vicinity, but nothing comes close to the Rotunda of St George.
A 10-minute walk away from the Church of St Demetrius, this round Pantheon-like building with beautiful 4th-century mosaics was converted to a mosque during the Ottoman era. It's the oldest continuous place of worship in Greece and the third oldest church in Europe.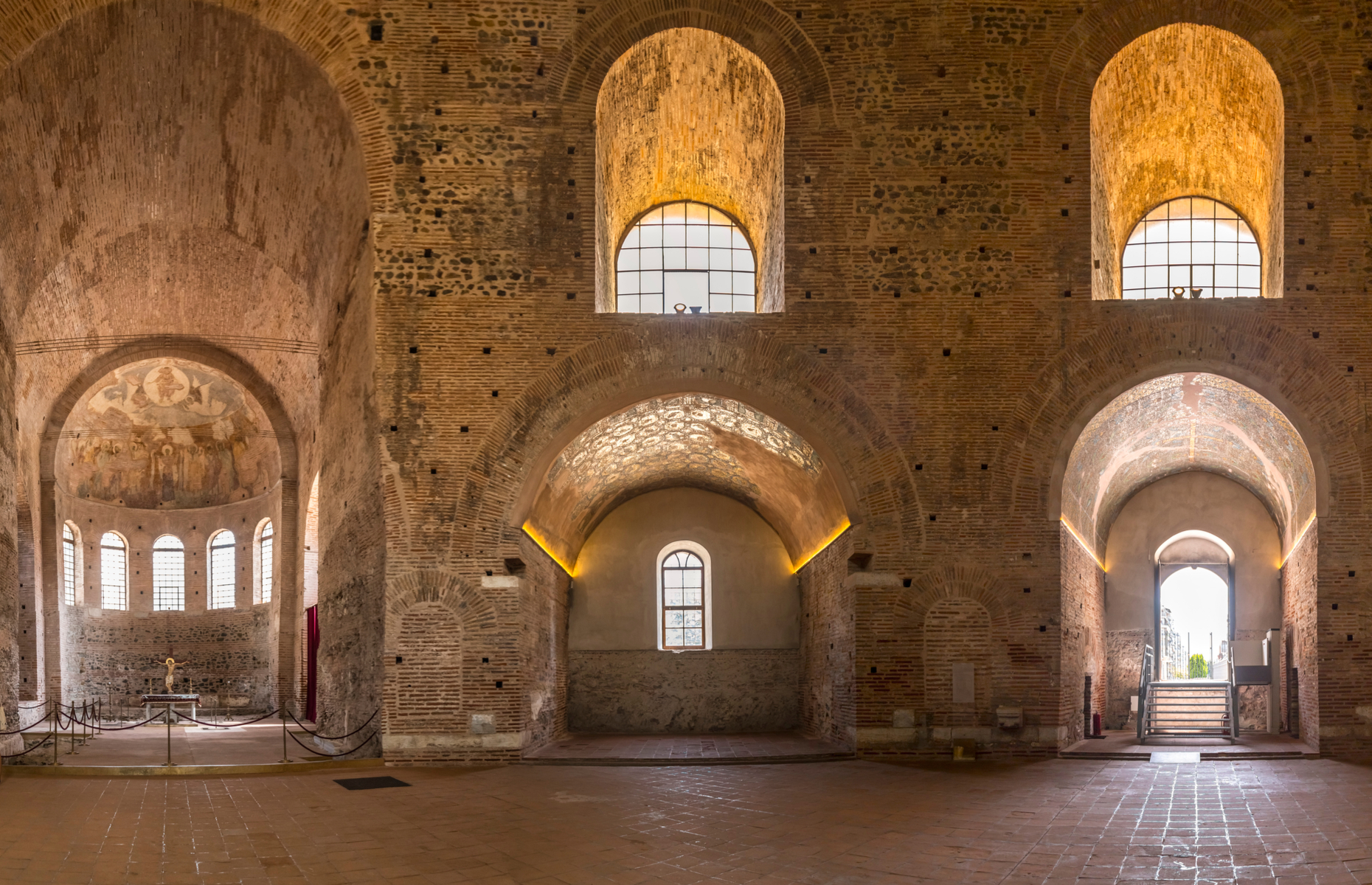 ColorMaker/Shutterstock
Top tip: Take taxis everywhere in town. They're plentiful and you'll likely pay only the minimum €3.50 fare.
Lunch at: Ergon Agora, a deli with a restaurant attached. You can point at your favourite cut of meat at the butcher's or choose a fish fillet at the fishmonger's stand and have it grilled straight away. Want to recreate a dish at home? Just ask for the recipe and buy the ingredients on your way out.
Visit: the Archaeological Museum of Thessaloniki. The exhibition called the Gold of Macedon is as spectacular as it sounds – look out for the sculpted scenes on the large, bronze Derveni krater which are truly astonishing. It's also chuckle-worthy to discover that the earliest Greek Macedonian writings are curses on wine cups, wishing misfortune upon anyone who'd steal them.
Have dinner at: Thria, headed up by award-winning chef Dimitris Tasioulas. Book a table for an ever-changing, creative menu with dishes like prawns in shredded filo pastry, nettle soup with sundried tomatoes and orange pie with bubblegum flavour.
Sunday
Brunch at: Estrella, the haunt of hungover students. Its signature dish bougatsan – a cross between local speciality bougatsa (filo pastry with custard) and a croissant – became a viral Instagram hit in Greece, resulting in the cafe's popularity. Order it, or one of its variations – just one on its own will be enough to fill you up.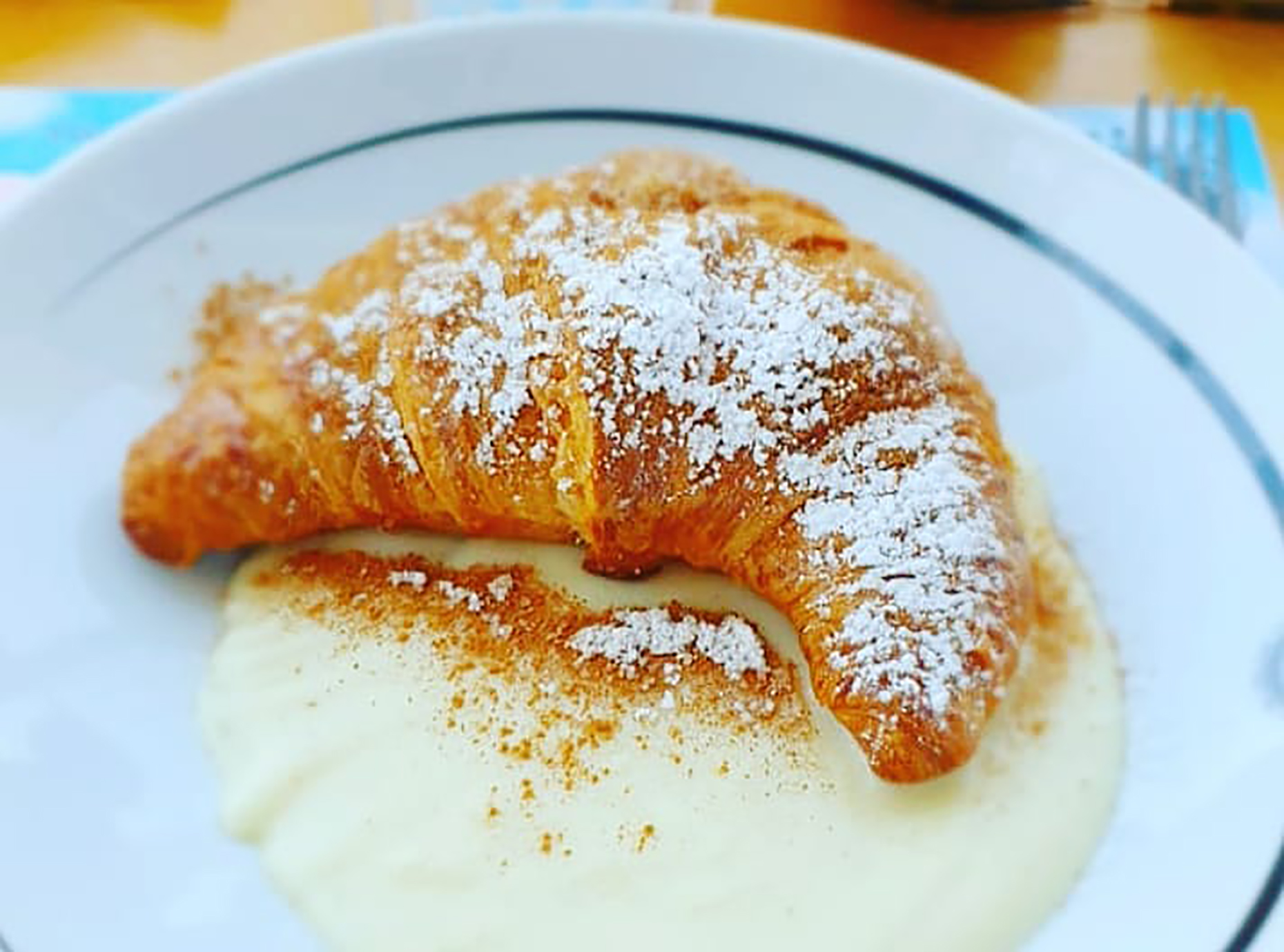 Estrella.WorldStreetFood/Facebook
Explore: the Upper Town, where it's all change from the seaside. This was the Turkish neighbourhood of yore that was spared both the fire of 1917 and the post-war wave of demolition.
READ MORE: What to see on the island of Sifnos
The amber-coloured Byzantine walls are still standing and sheltering low-rise half-timbered houses with overhanging balconies draped in bougainvillea creepers. Walk the cobbled streets passing Muslim dervish tombs and still-active Christian monasteries to get a better idea of the cultural mix that was Thessaloniki.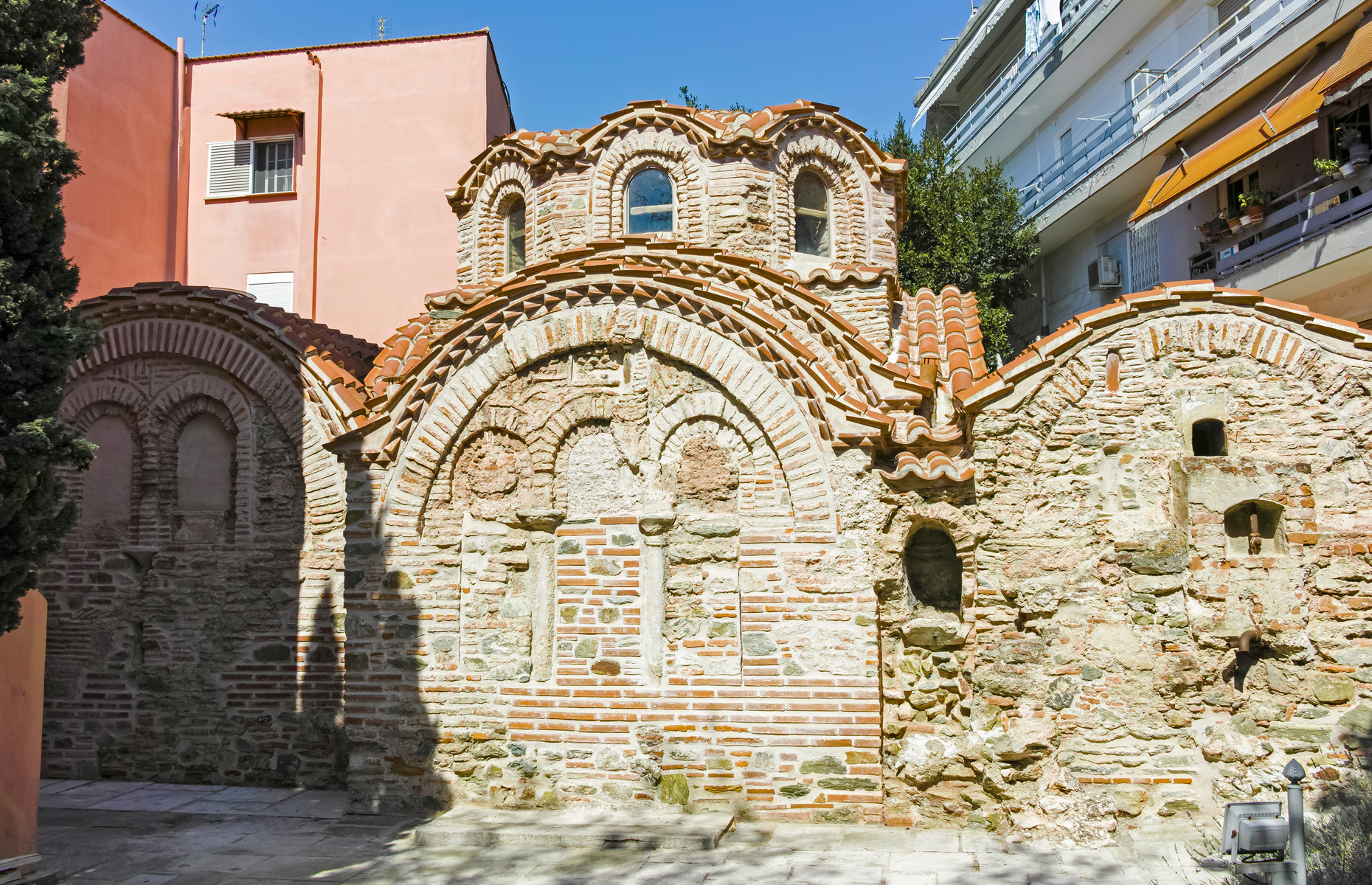 Hdesislava/Shutterstock
Shop: around the Mitropoleos and Tsimiski streets for a wealth of Greek boutiques such as From Thessaloniki, a quirky gift store, the Sloane Boutique or Four Tailors for the latest women's fashions, and Tailor for menswear.
How to get to Thessaloniki
Easyjet runs direct flights to Thessaloniki from Gatwick and Manchester while Ryanair flies there direct from Gatwick. The less time you spend at the airport the better, as it seems to be permanently under expansion. A taxi to town will set you back around €15 while the half-hourly bus to the centre costs €2.
For more information, visit the Thessaloniki Tourism Organization website.
Lead image: Ververidis Vasilis/Shutterstock
Be the first to comment
Do you want to comment on this article? You need to be signed in for this feature