How to plan a Greek island-hopping holiday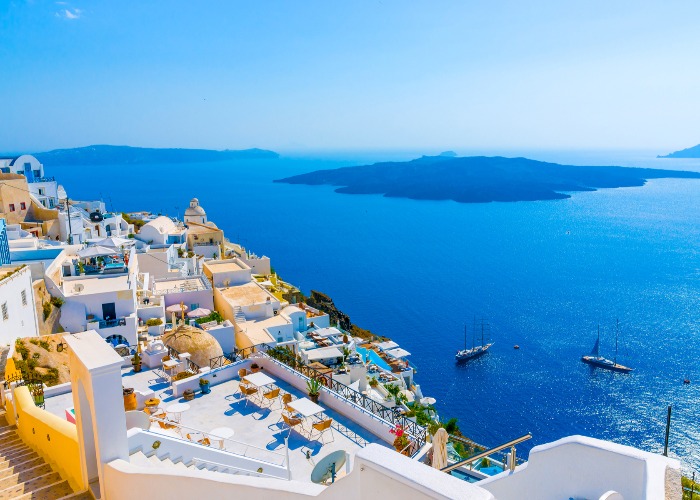 Not sure where to start exploring Greece's amazing isles? Our expert John Malathronas offers his top tips.
Many tourists just land on a Greek island, then let Lady Luck lead them to the next. Indeed, Greece's endearing laid-back attitude, ferry frequency in high season and room offers at the docks allow you to plunge in head first with unbridled spontaneity.
But last-minute prices are higher, ferries can get booked up and the best accommodation options are snapped up early, so it's best to plan ahead, especially if your time is limited. Here's what you need to know.
The basics
Greece has 227 populated islands scattered liberally in two different seas, the Aegean (east) and the Ionian (west).
The islands of the Ionian Sea, such as Corfu, Zante and Kefallonia, are far from each other, so they're not recommended for an island-hopping trip unless you charter your own boat. The same goes for Crete, which is really a country in itself.
This leaves you with four clusters of islands in the Aegean Sea. The grouped islands are close enough that it's a relatively short journey between each of them.
The first and cardinal rule of Greek island-hopping is to stick to the same group. Otherwise, direct connections may not exist and if they do, you might be stuck in a ferry for 24 hours or more.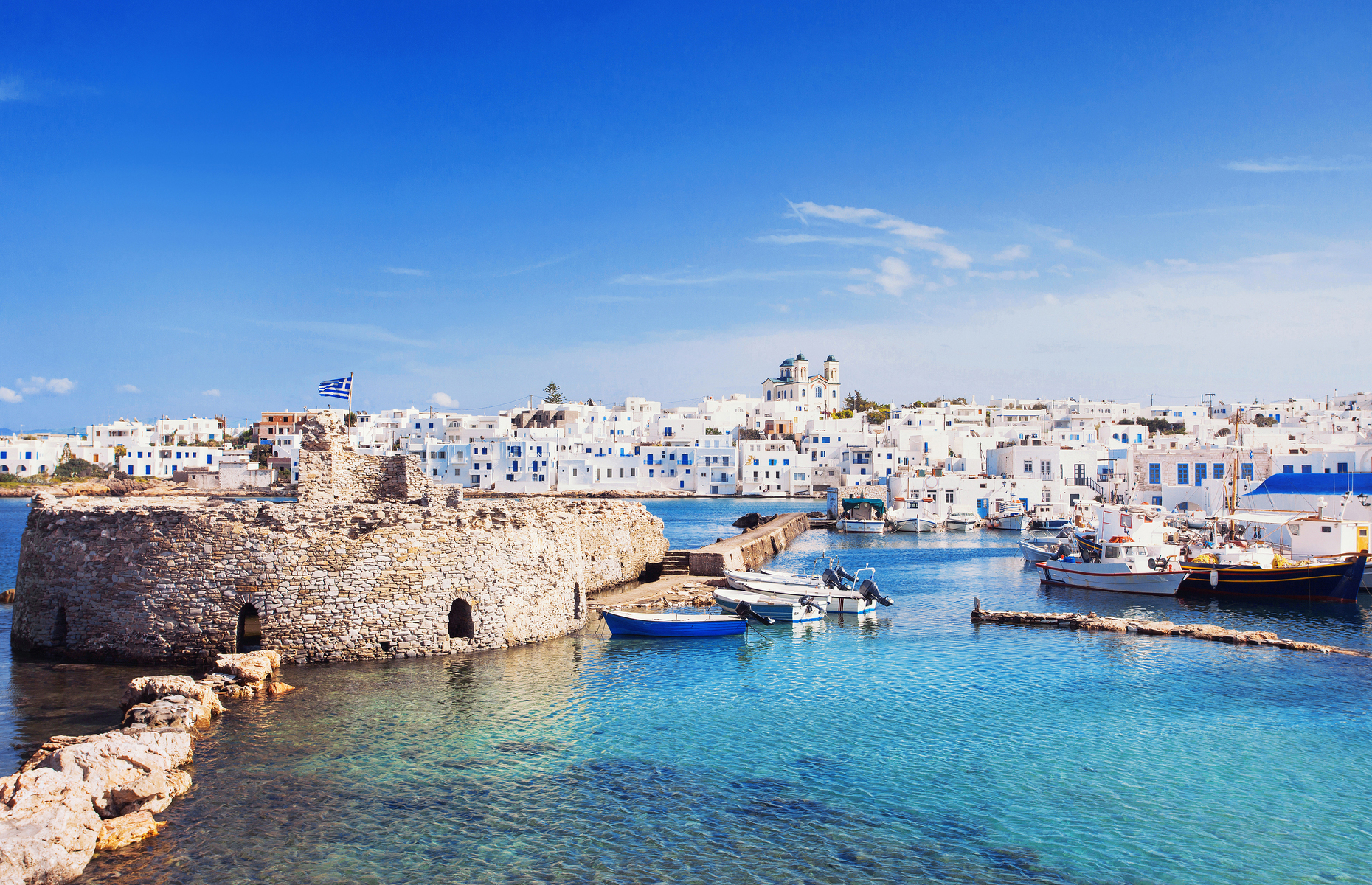 Kite_rin/Shutterstock
Which islands should I choose?
The group closest to Athens comprises the six Saronic islands (Salamina, Aegina, Poros, Hydra, Spetses and Agistri) situated between the capital and the Peloponnese. As many Athenians own villas there, the islands tend to attract Greek families. Hydra, with its international buzz, is an exception
The group furthest north is the Sporades comprising Skiathos, Skopelos, Skyros and Alonissos. Go there if you want to check out the Mamma Mia filming locations or if you prefer pine-shaded beaches.
Nearest to Turkey is the Dodecanese group, including a string of twelve large islands with a strong Italian flavour. The best known of these are Rhodes, Kos and Patmos.
Finally there's the Cyclades, stretching between Athens and Crete with some 25 inhabited islands that include big names such as Mykonos, Santorini, Paros and Naxos. Indeed, when people talk of island-hopping it's the sun-drenched, whitewashed Cyclades they're usually thinking of.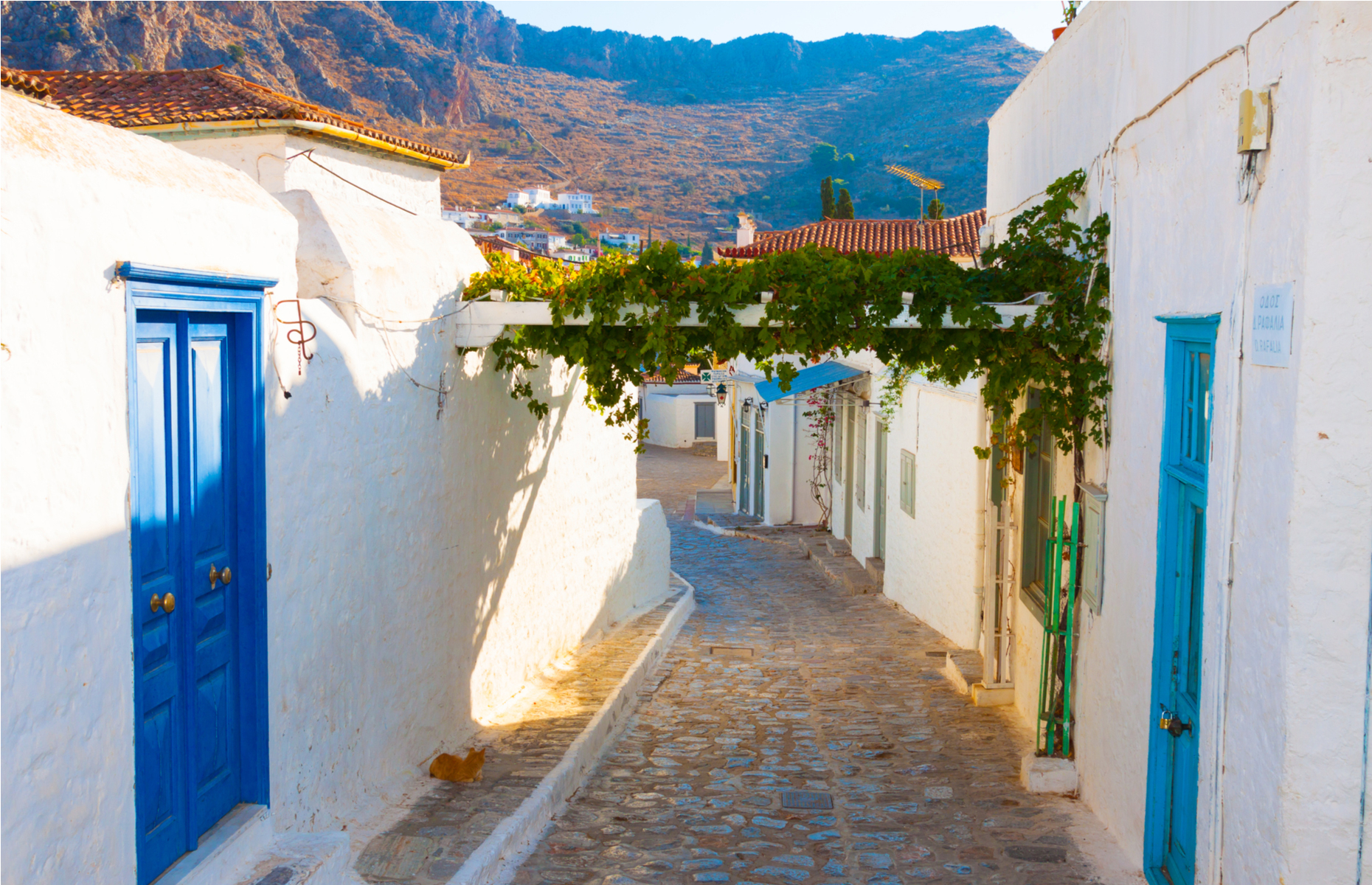 Korpithas/Shutterstock
Where do I fly to?
Athens International Airport is the main hub with onward flights to many of the islands. There is a direct airport bus to the port of Piraeus where most of the ferries leave from. Try to avoid the minor ports of Lavrio or Rafina, as the connections to the capital are inferior.
You could save time by flying directly to an island and boarding a local ferry from there. For the Cyclades you have a choice of non-stop flights to Mykonos or Santorini. For the Dodecanese you can fly to Kos or Rhodes, and for the Sporades you should head into Skiathos.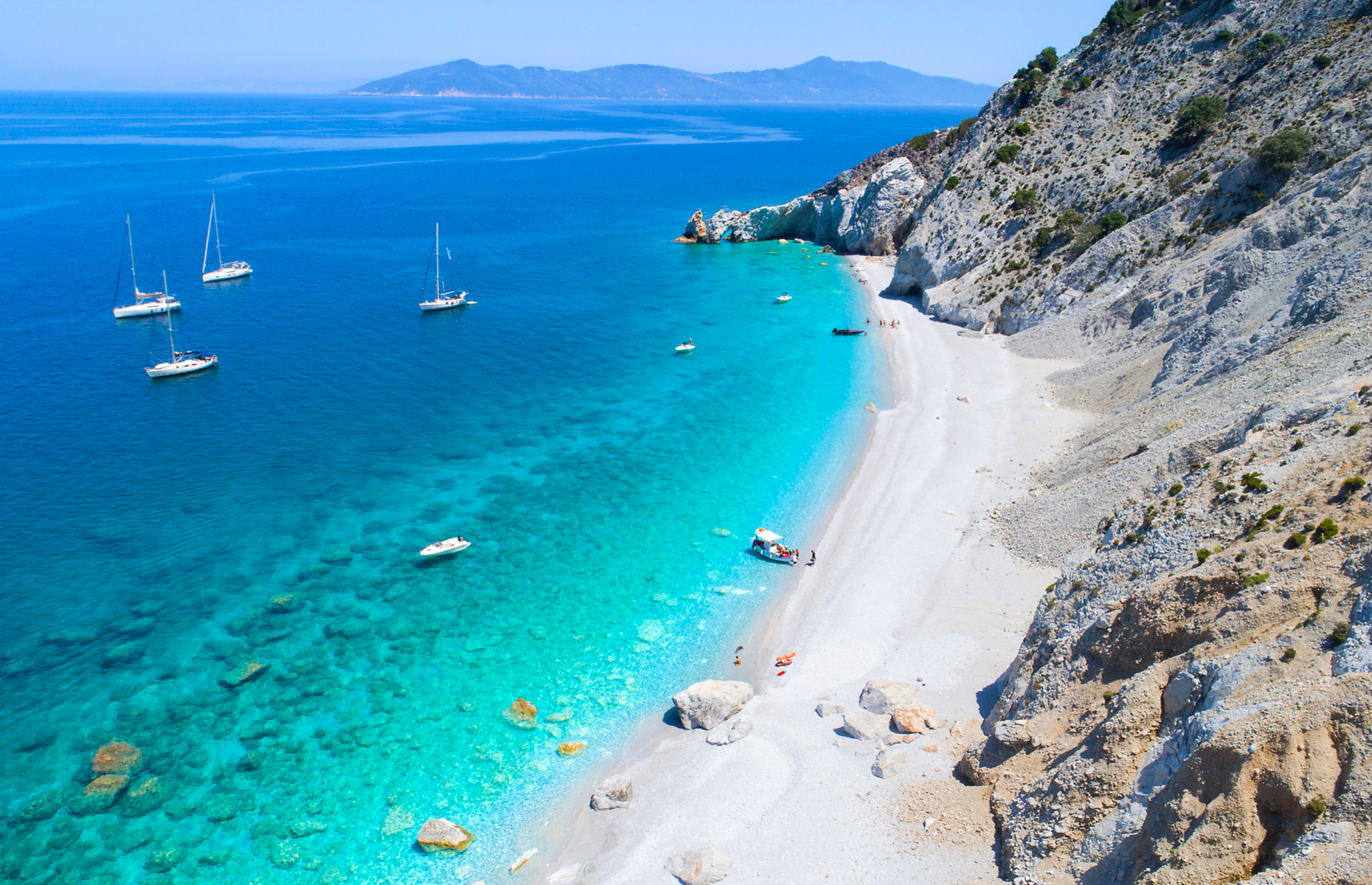 Cara-Foto/Shutterstock
I've got my flights. Where can I find out about ferries?
There are several ferry websites, but information gets quickly out of date as schedules change from month to month, and sometimes even from week to week.
Aferry is a useful site, not just for Greece, but for planning ferry journeys around Europe in general.
The Greek Travel Pages is a site concentrating on Greece. It's slightly difficult to navigate, but you can visualise the connections easily on their ferries page. Meanwhile, Ferryhopper deals specifically with island-hopping.
Many travel agents in Greece also use Open Seas, as it is usually up-to-date.
Finally, if you're stuck in a port and you want to know whether your ship is delayed, check the fun-to-use Live Ferries Map. It gives you the position of every ship in the Med at any one time.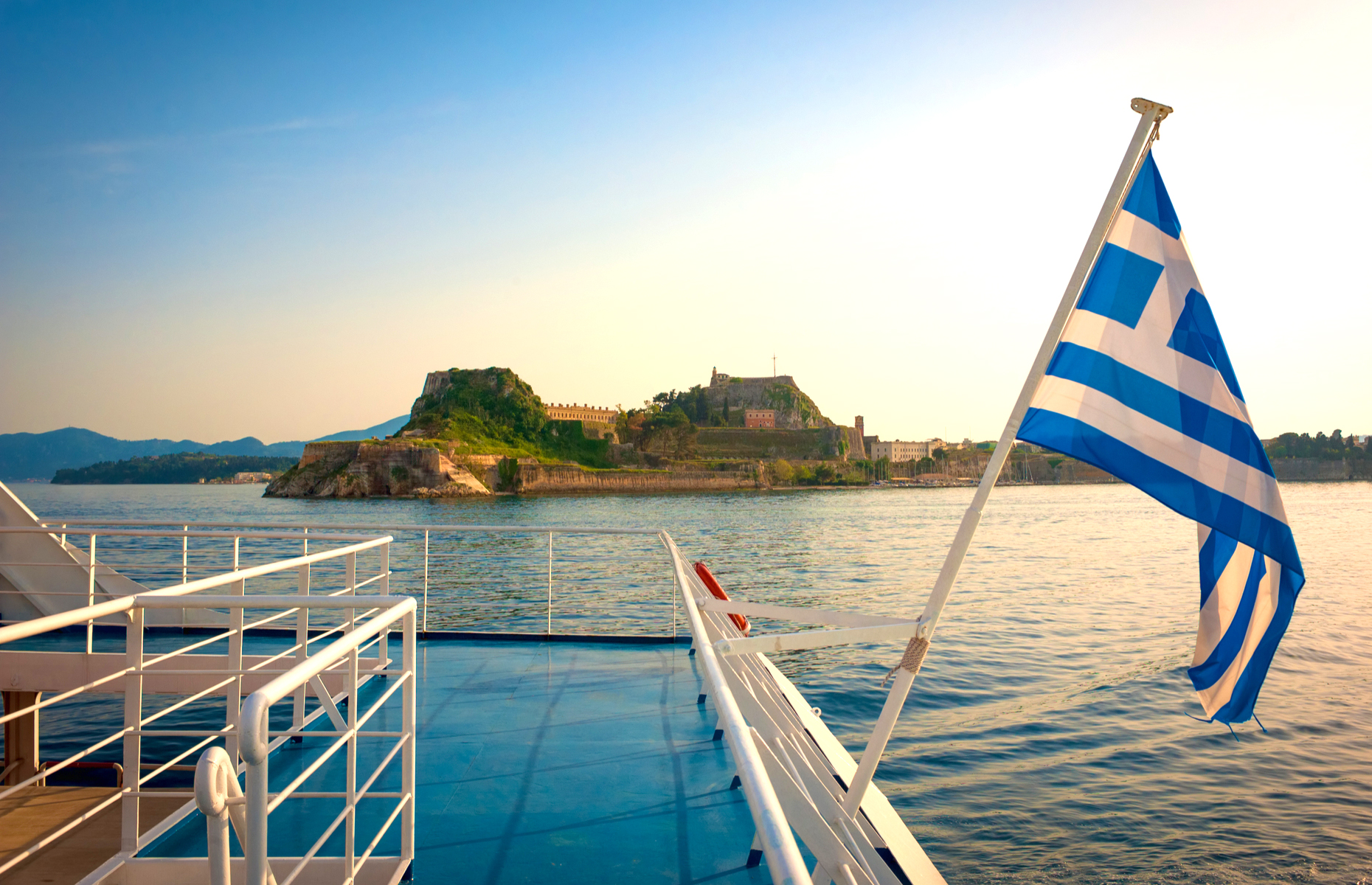 Klemen K. Misic/Shutterstock
How much will it cost?
There are two kinds of ferries: large, car-carrying leviathans and small, swift catamarans for foot passengers only. Large ferries tend to take longer, but they're cheaper and less subject to the vagaries of the weather. These are your only option during the off-season.
Catamarans are much faster, but they're also more expensive. They run only in high season and get cancelled if the seas become too choppy.
READ MORE: 9 Mediterranean islands where you can escape the crowds
A ferry between two adjacent islands like Paros and Naxos can cost as little as £9-£14pp (€10-€15). A catamaran between two popular islands like Mykonos and Santorini can cost as much as £49pp (€55).
International Student Identity Card (ISIC) holders get 50% discounts on some inter-island ferries. Interrailers who've used their card for a (free) international crossing from Italy with Minoan lines also get a 30% discount on domestic Minoan ferry routes.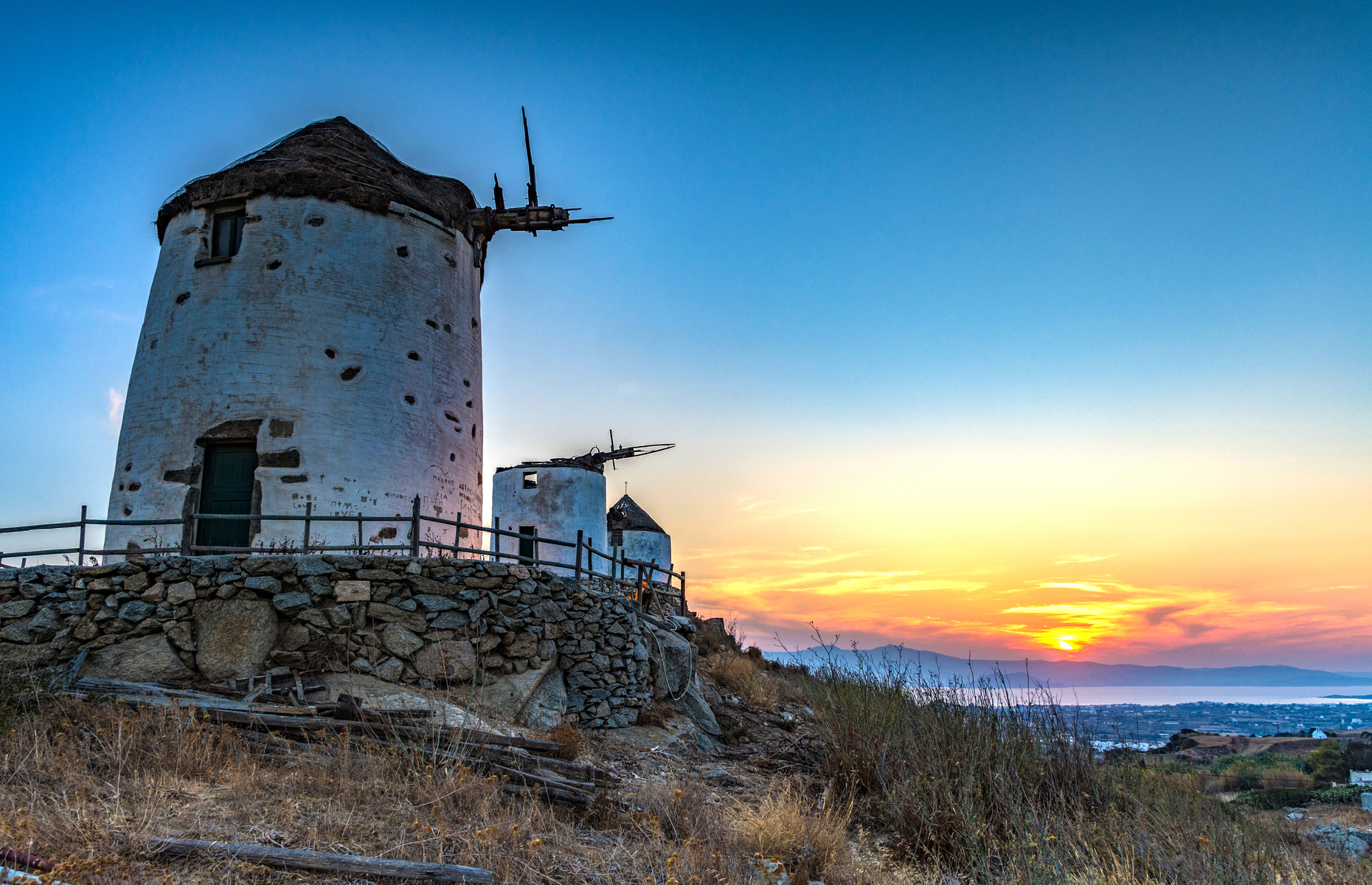 Davide D'Amico/Shutterstock
I'm too busy to plan. What should I do?
If you're pushed for time, there are many holiday firms offering island-hopping packages, with boats ranging from relaxed cabin cruisers to luxurious catamarans.
Among others, Explore offers a Greek Islands Wanderer between five islands in the Cyclades including Santorini. Aegean Adventures sticks to the Saronic islands for short excursions, convenient if you want to fit in Athens too.
Sunvil organises island-hopping holidays in the Dodecanese, while Starclippers is rare in having a sailing cruise that cuts across three separate island groups.
Finally, G Adventures has a Mykonos-to-Mykonos circular tour on a sailing boat that takes in Syros, Paros, Folegandros, Santorini and Naxos.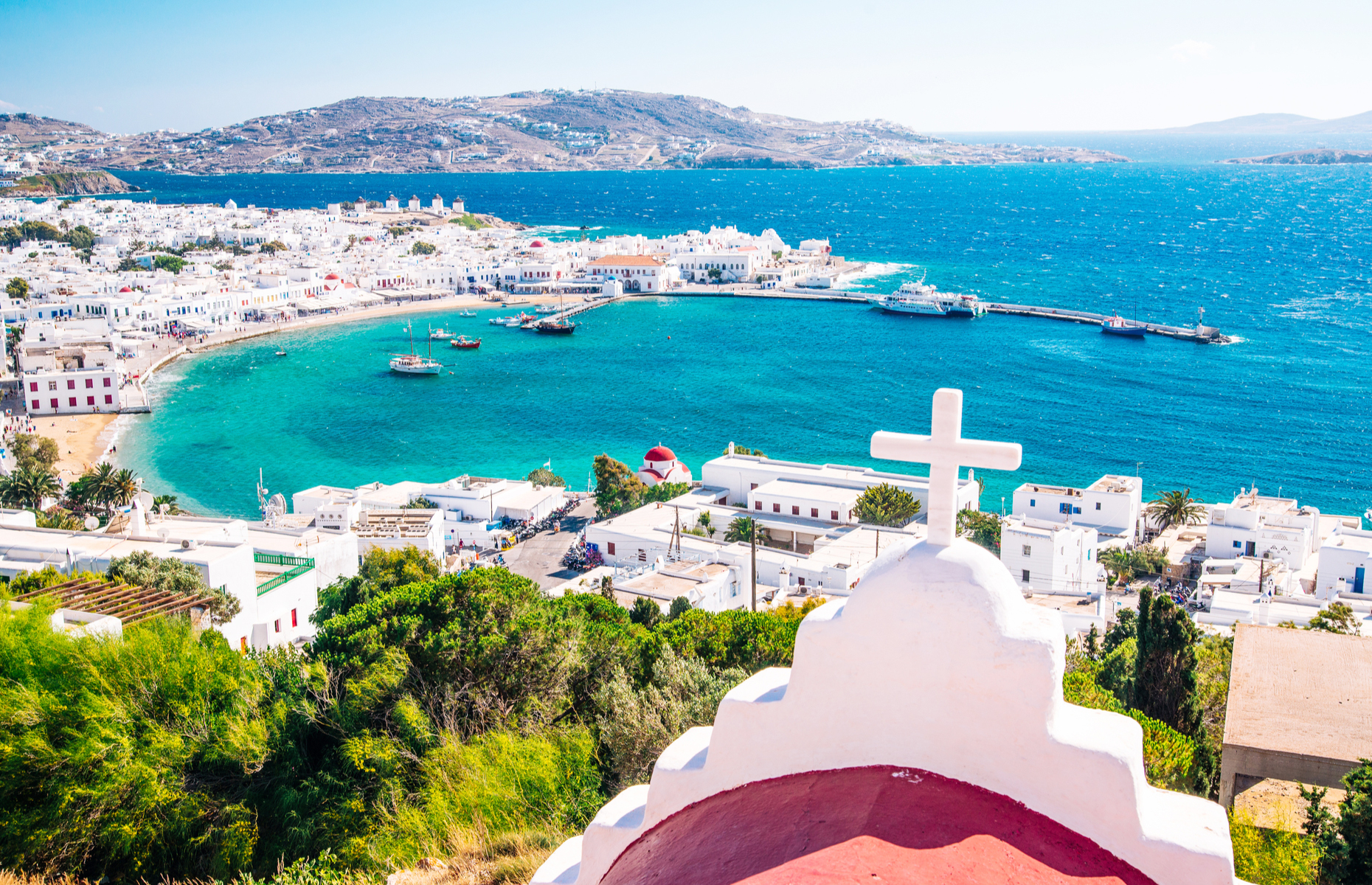 Aetherial Images/Shutterstock
I don't want to be constrained...
Yacht Getaways allows you to book cabins on a catamaran and, if you bring enough friends along, you can charter your own sailing boat complete with captain and crew for the price of a villa in Ibiza. If you crave luxury, consider a week sailing with Luxury Catamarans, White Sails or FyLy, the last two of which are based in Greece.
There is also the ultimate DIY option – you can captain your own ship if you're qualified. Dream Yacht Charter offer such 'bareboat' charters from several bases: Athens, Corfu, Kos, Lefkada, Paros, Rhodes and Skiathos. Boatsetter, a new startup dubbed the Airbnb of boats, allows you to book directly from private owners with or without a crew.
Katvic/Shutterstock
Any tips?
Piraeus is the largest passenger port in Europe with a quay length of nearly two miles, so arrive there 30-45 minutes earlier to find your boat.
Avoid extensive travelling around the two main Greek summer holidays. One is the Dormition of the Virgin on 15 August, when the whole of Greece seems to be on the move. In particular, the island of Tinos, whose cathedral houses a miraculous icon, will be choc-a-bloc with pilgrims. The other is Whit Monday which usually falls in early June, 50 days after the Orthodox Easter. You can check future dates on this Greek public holidays website.
Don't book ferries too far ahead. Winter schedules that are published when you're likely to be making your plans are stripped-down versions of the timetables that operate in the busy summer months. Some sites simply copy the summer schedules from one year to the next and tweak them accordingly nearer the time. Use websites to check island connections, but book ferries around a week before your trip, when the final schedules are up and running.
July and August bring about a north-easterly wind called meltemi, which is felt most strongly in the Cyclades and the Sporades. Rough seas cause catamarans to be delayed or outright cancelled, so if it's reliability you're after, book onto the slow but dependable large ferries. More importantly, plan an overnight stay in Athens before your return flight to allow for any hold ups. Check out our guide on what to see and do in the Greek capital too.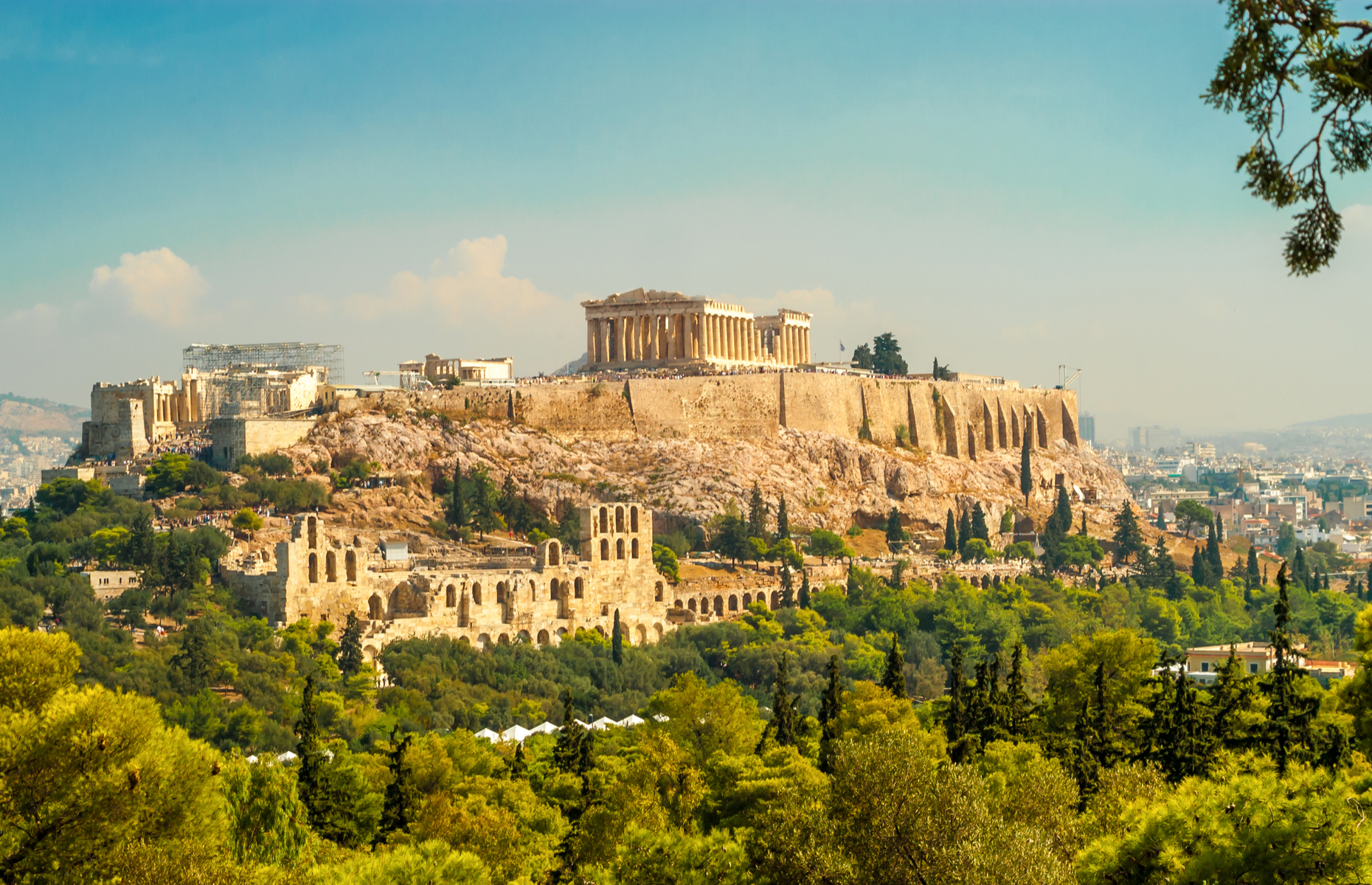 milosk50/Shutterstock
Be the first to comment
Do you want to comment on this article? You need to be signed in for this feature