Stunning Scotland: a camping paradise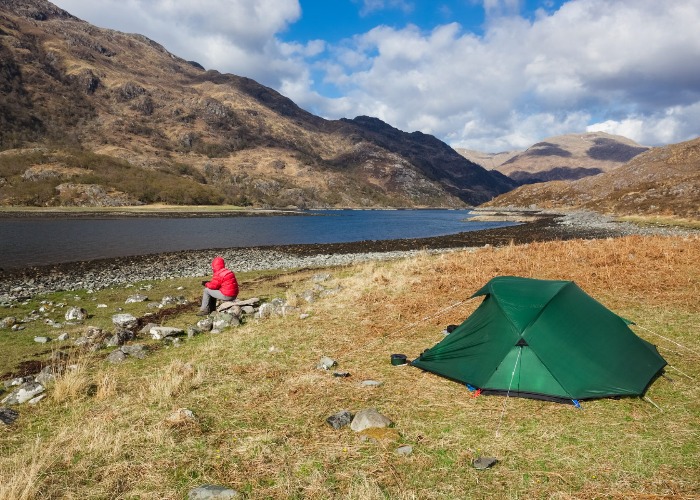 With its wildscape of gorgeous scenery, 800+ islands and swathe of world-class beaches, Scotland has it all when it comes to camping.
Sleeping under canvas has never been more popular – and evidently, the most renowned sites can get very busy. Time then to escape the crowds with my pick of the more off-the-beaten-track camping escapes...
1. Port Mor, Islay
This oasis on Scotland's whisky isle (there are nine distilleries) reclines by Loch Indaal in the cute wee whitewashed village of Port Charlotte. Join the local wild swimmers for a dip, tuck into local produce at the café, or just chill and enjoy the epic sunrises and sunsets.
Kevin Standage/Shutterstock
There is little to Port Charlotte and – unusually for Islay – no distillery, so no crowds. The Port Charlotte Hotel is on hand next door with a superb restaurant (the seafood platter is the showstopper) and one of the island's best stocked whisky bars. For me, though, nothing beats sitting alfresco on the rocks watching the seals and the solan geese (gannets), with your own dram in the soft light of the gloaming.
READ MORE: Which Scottish isle will float your boat?
2. Wheems Organic Farm, Orkney
Head north with the Vikings to Orkney, that boasts over 70 islands sprinkled around a spectacular archipelago. This wee base on the southern island of South Ronaldsay is connected to the Orkney mainland by road so it's a great base for exploring Orkney's prehistoric and scenic delights. South Ronaldsay itself has some fascinating Second World War history.
Real thought has been gone into the relaxed set-up of a site that rarely feels too busy. The camping pitches for example enjoy sea views uninterrupted by campervans hogging the site. There are glamping options, which include wooden cabins, too and the serious plus of the organic farm shop.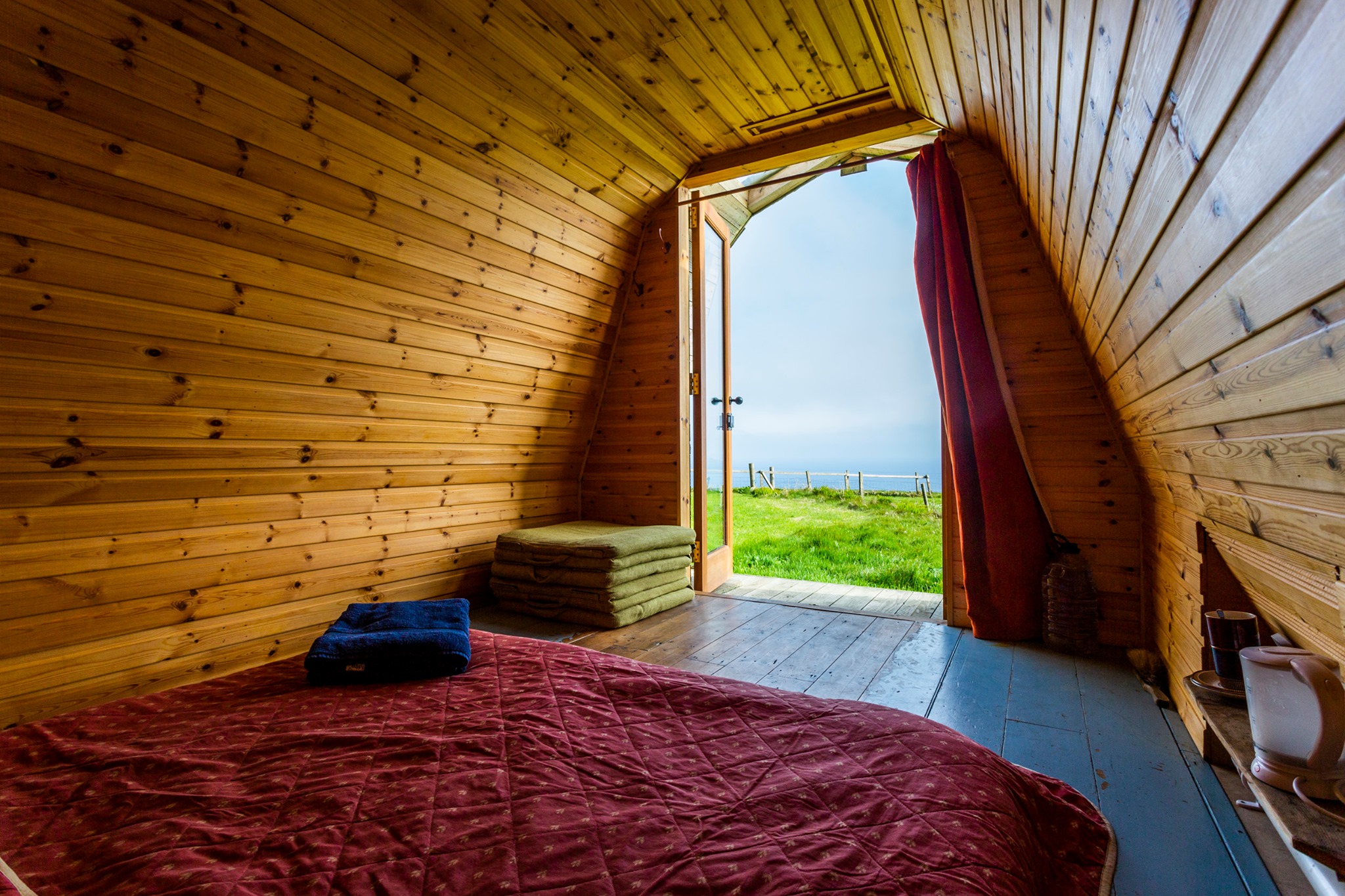 Wheems Organic Farm Campsite & Eco Cabins/Facebook
3. Gardiesfauld, Shetland
Craving to head even further north for an escape? Well islands don't come much more northerly than glorious Unst, the most northerly inhabited isle in the British Isles. And this campsite has it all.
Next year sees a spaceport open on Unst, but it's already otherworldly with an arts award-winning bus shelter (pictured), a ghostly castle with torches in a rack outside to help you explore and at least as much Viking influence in the culture as Scottish, plus an old MOD base reinvented as a gin distillery, hotel and restaurant.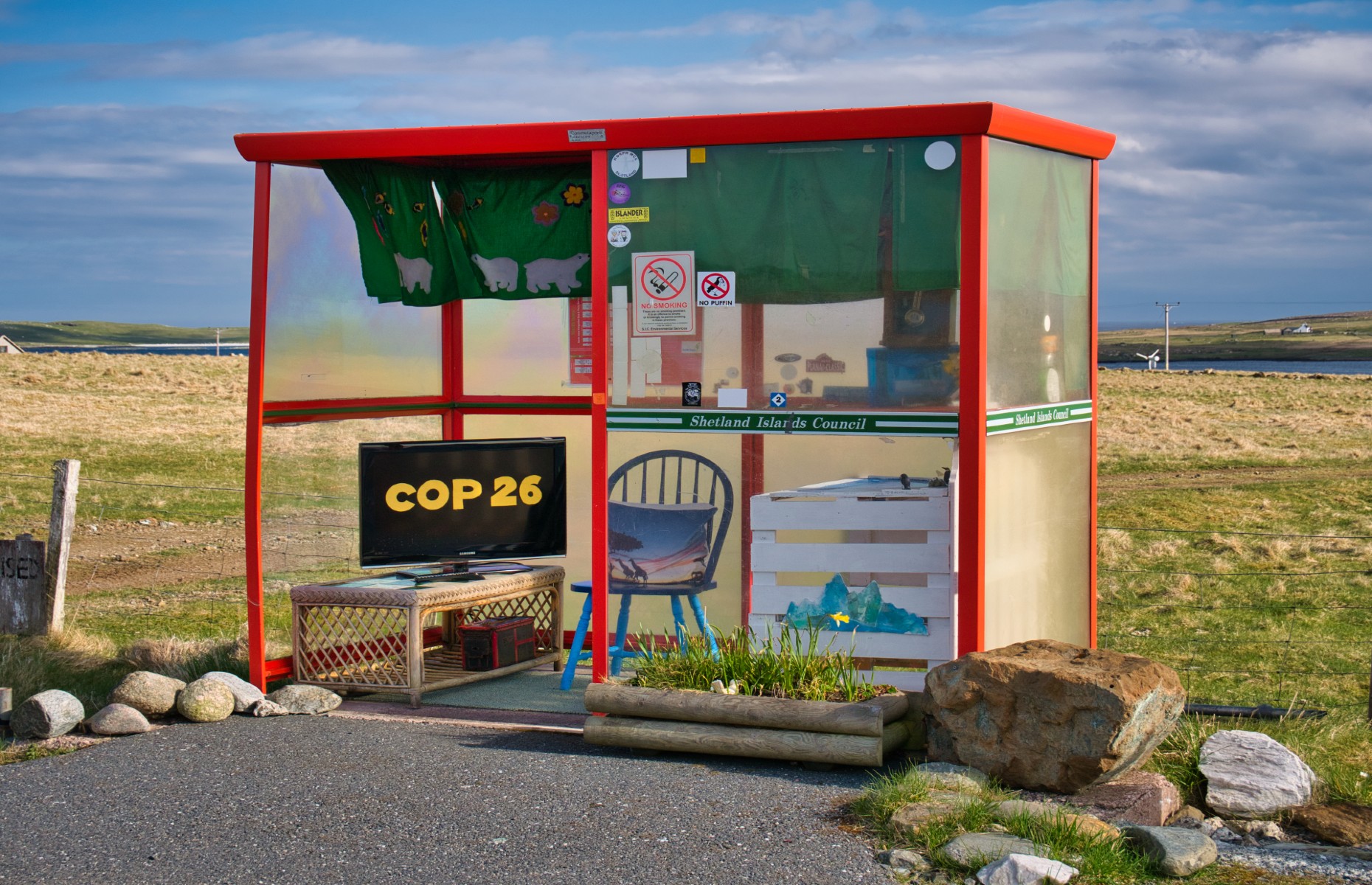 AlanMorris/Shutterstock
You can even hike through a nature reserve to peer over Muckle Flugga, the most northerly isle in the UK. Afterwards relax on Unst's gorgeously white beaches.
READ MORE: Space experiences you don't have to leave Earth for
4. Beecraigs, West Lothian
OK, I admit, you do get crowds here sometimes at weekends, but hardly ever anyone from outside central Scotland, so it has that elusive local vibe.
The location is brilliant in the rolling Bathgate Hills, with both Glasgow and Edinburgh within an hour's drive, ideal if you want to explore both, then retreat to your base in the forest. It sells the venison that's farmed in this Country Park for your barbecue. There are lovely walks too and a massive kids playground.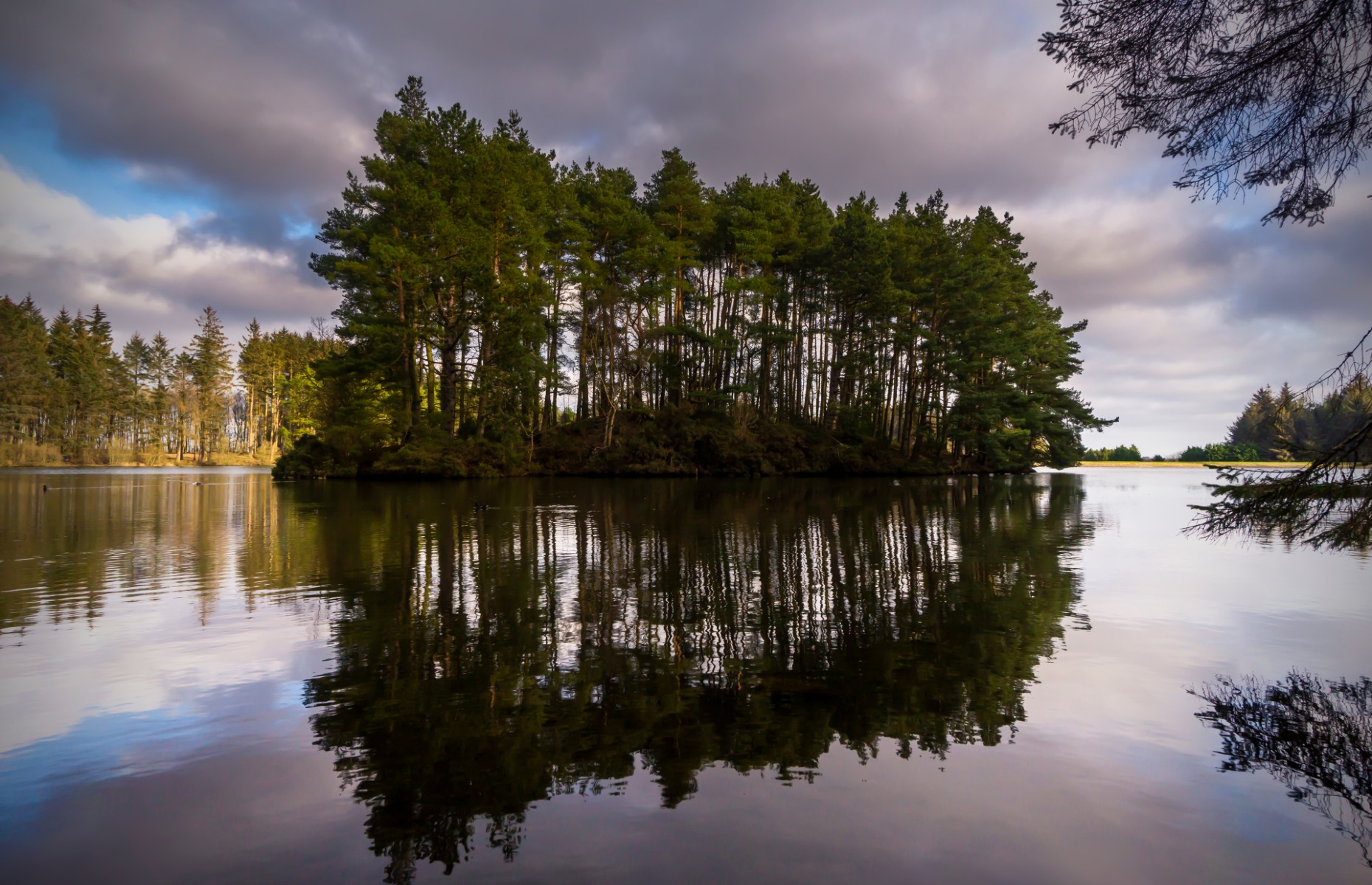 Dougie Milne Photography/Shutterstock
Edinburgh's top seaside suburb, South Queensferry, is only 15 minutes away too.
READ MORE: Explore South Queensferry
5. Torridon
If you love mountains this is the hideaway for you. It's free too, though you cannot book. This bijou site cowers below the vaulting Torridon Mountains, with a slew of mighty Munros towering into the heavens right behind the site. There are some serious adventures in these unforgiving mountains for the experienced and well equipped, but I'd recommend a guide for tackling them.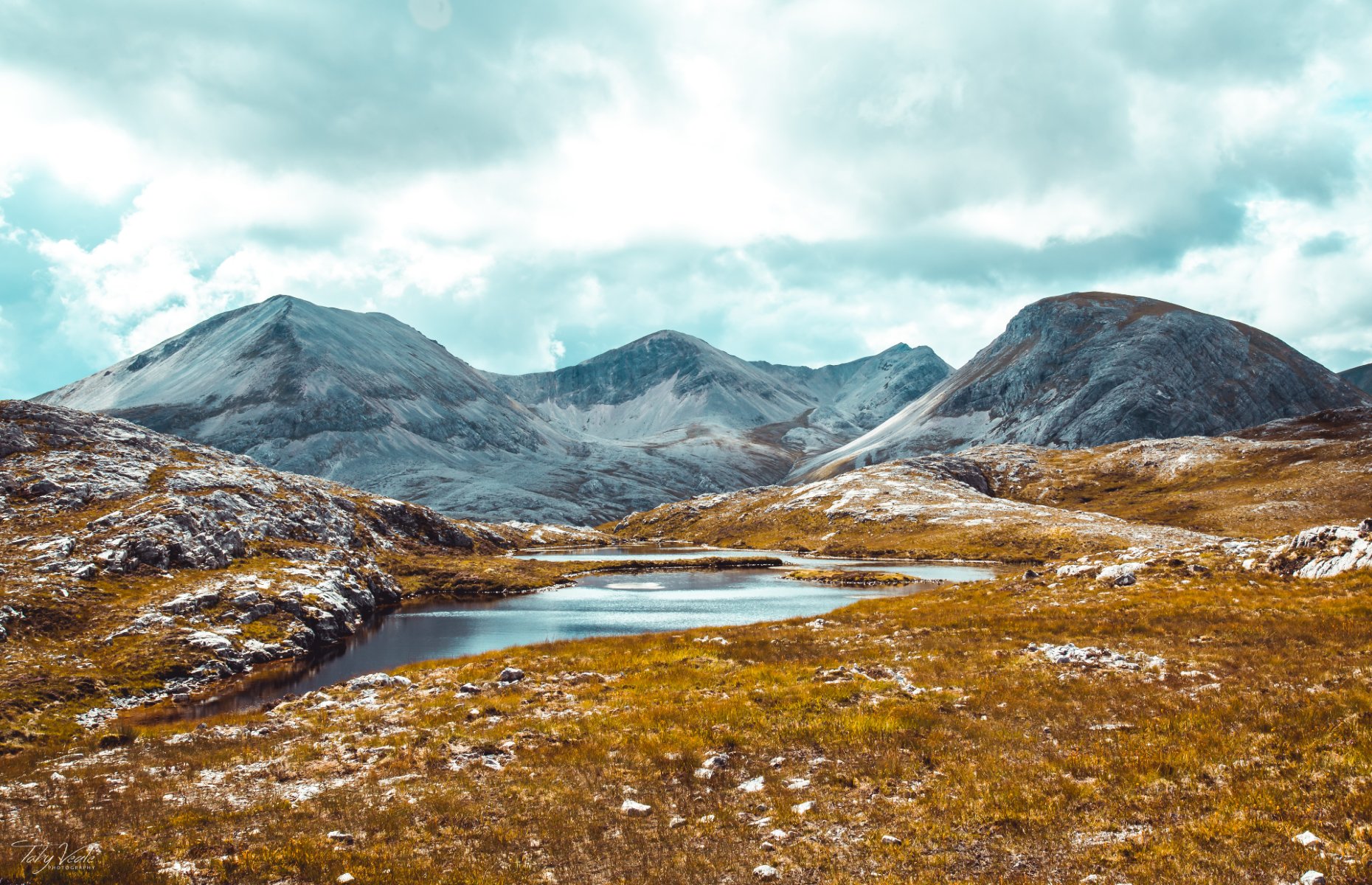 TVeale/Shutterstock
A thrilling introduction to the Scottish mountains is Beinn Eighe. Unusually for Scotland it offers a waymarked trail into the mountains. The Woodland Trail is fairly gentle, while the Mountain Trail itself gives you a proper taste of the hills on a stiff climb, followed by a ramble around a sprinkle of rugged lochans. This relatively easy track still gives you a tantalising taste that could just kick off a lifelong passion.
6. Long Beach Campsite, Knoydart
You don't get crowds on a peninsula with no road in; nor rail. The 'shortcut' hike here is 14 miles and even that requires an overnight in a bothy or camping. Or, you could catch a boat in from Mallaig. The reward is a spectacular landscape that does not feel – like much of the Highlands – dead and abandoned following the baleful Highland Clearances in the 19th century.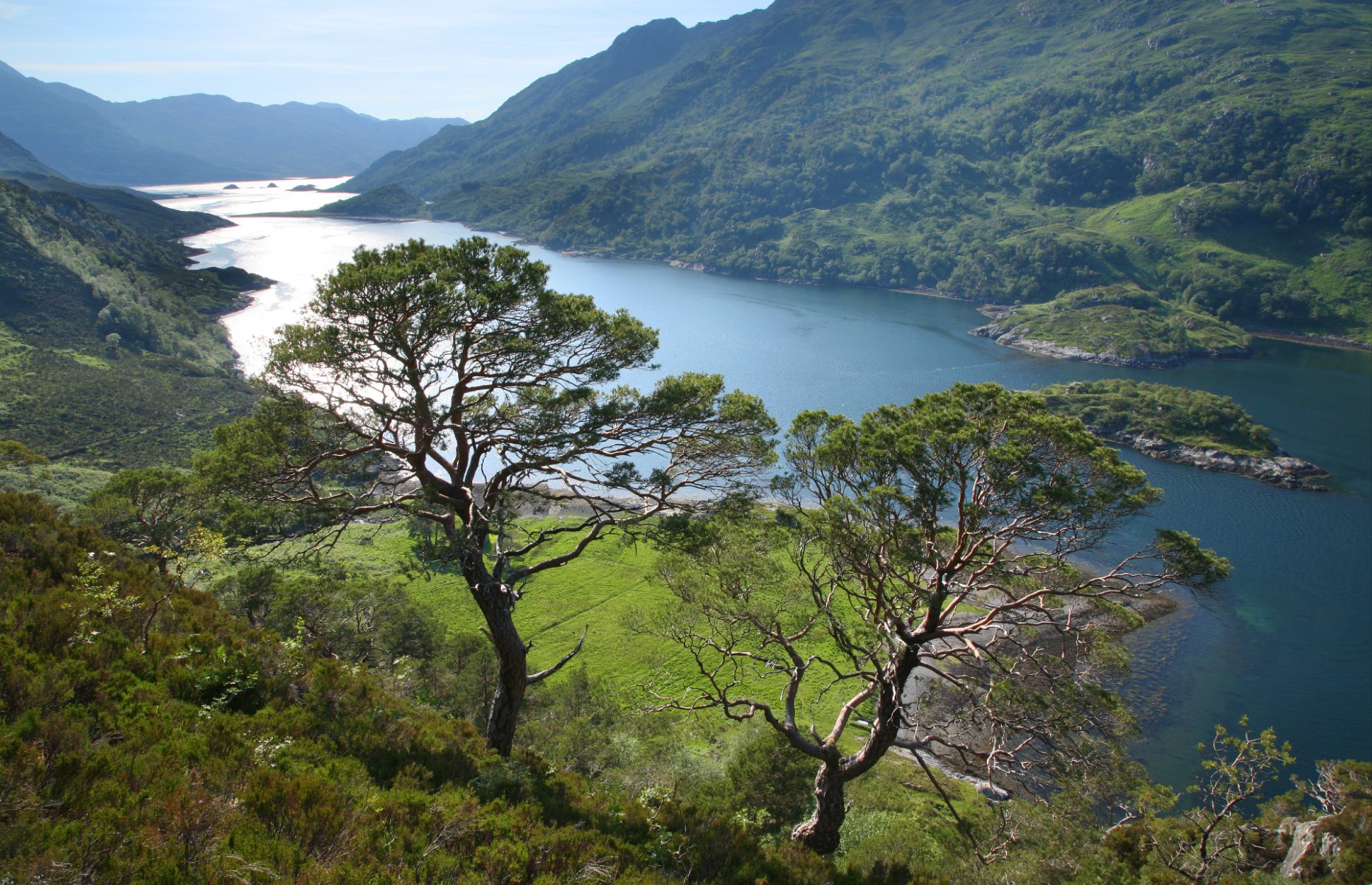 N Mrtgh/Shutterstock
Knoydart shows what can happen when the local community is helped to buy their own land and left to run it together. It's a life-affirming place in myriad ways, ideal if you want to not just feel part of a faceless tourist industry – your money here goes straight back into the community.
The views from the campsite are gorgeous too, gazing out towards distant Rùm.
READ MORE: Life-affirming experiences you can only enjoy in Scotland
7. Canna Campsite
This fertile wee island is ideal for a relaxed getaway. Run by the National Trust for Scotland as a working farm, Canna never gets crowded. It's a lovely set-up with the only shop open 24 hours and run on an honesty basis – you take what you want and just leave the money.
The only café serves up Canna lamb and lobster. You have to order the lobster in advance and then they row out to haul it up from a lobster pot in the bay.
There is little to do on Canna bar beach bum, enjoy the spirit-soaring views of the surrounding isles and ramble around looking out for massive sea eagles. They love it here too. You might just want to hang out at the campsite marvelling at the scenery.
8. Wild camping
I'm going to let you in on a secret here, but only if you'll be responsible with it. Please. Scotland has some of the most enlightened land access laws in Europe, so wild camping is hugely popular amongst Scots.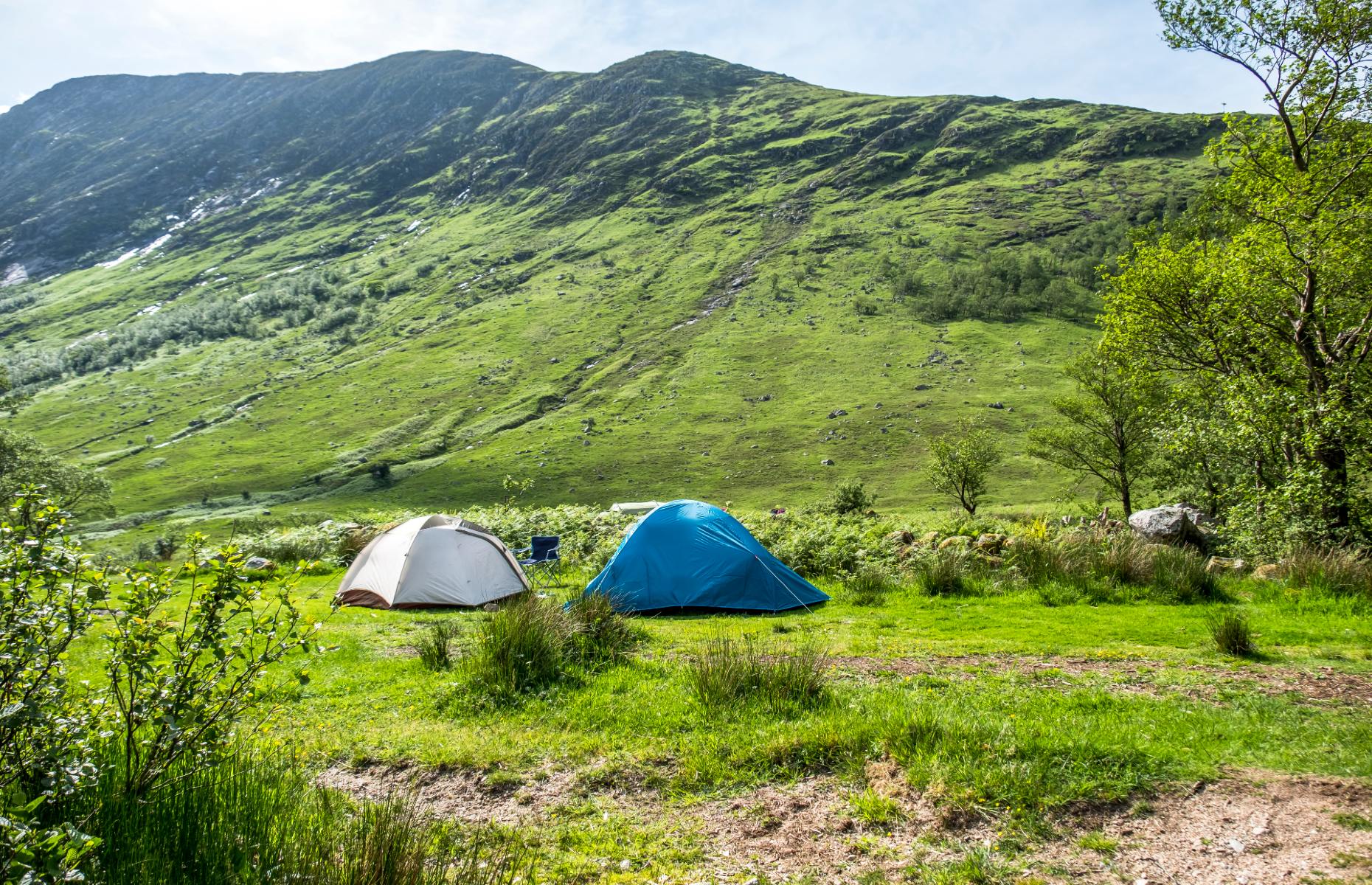 Lukassek/Shutterstock
There is, though, an unwritten code of politeness, being considerate towards landowners, locals and other campers; a written one too. The Outdoor Access Code has a very handy outline of wild camping best practice. Armed with this off you go to join the Scots gleefully camping for nowt around this glorious country.
Lead image: Duncan Andison/Shutterstock
READ MORE: What to see and do in Scotland this year
Be the first to comment
Do you want to comment on this article? You need to be signed in for this feature