Explore Ottawa: what to see and do in Canada's capital
With its imposing neo-Gothic buildings, heavy-hitting museums and political institutions Ottawa's a place where serious business gets done. But it's also a free-wheeling sunny summer city where you can dance your way around a raucous music scene, cycle through laid-back neighbourhoods and eat top Canadian cuisine on terraces overlooking the canal. Stuffy? You just haven't got to know it yet…
Why go?
It's 6pm on Saturday afternoon and at the Chateau Lafayette (or "The Laff" as it's known) a group of fans are aiming cigarettes into the sound hole of singer/songwriter Lucky Ron's acoustic guitar. Anyone managing to get one in earns a free drink.
Nobody seems to know exactly how long this tradition has been going, even Lucky Ron himself, but it's evolved to become an Ottawa institution.
Taking place every Saturday at The Laff – the city's oldest pub, first opened in 1849 – Lucky Ron performs a set taking in everything from Johnny Cash covers to original songs about quitting tobacco.
It's certainly not the kind of boisterous singalong you'd expect to stumble on in Ottawa, a seemingly serious city known as the home of Canada's parliament, ministerial departments, tech companies and top artistic institutions. But Ottawa does work hard/play hard very well indeed.
The warmer months are a great time to visit with the Canadian capital putting on the glitz, from firework displays to nightly light shows projected onto the Parliament Buildings, to flower festivals and Italian street food.
Plus, it's one of the easiest cities in North America to get around by bike, with roughly 497 miles (800k) of cycling paths curling through Ottawa's neighbourhoods of note.
Top 5 attractions in Ottawa
1. ByWard Market
Home to around 600 businesses, meandering around this pedestrian-friendly market can easily swallow an afternoon of your time.
It's the place to try an Ottawa speciality, the crisp yet chewy – and entirely beaver-free – BeaverTail.
A slab of fried pastry, the classic is the cinnamon and sugar, but you can also seriously indulge in many toppings such as the Triple Tip, loaded with lashings of hazelnut spread, peanut butter and Reese's pieces.
Colin Temple/Shutterstock
The Laff (and the Lucky Ron Show) is located just near the market on York Street making this area a great Saturday afternoon stop.
2. Parliament Hill
If Canada's parliament looks familiar, that's because it was largely modelled on the Palace of Westminster and the Big Ben clock in London.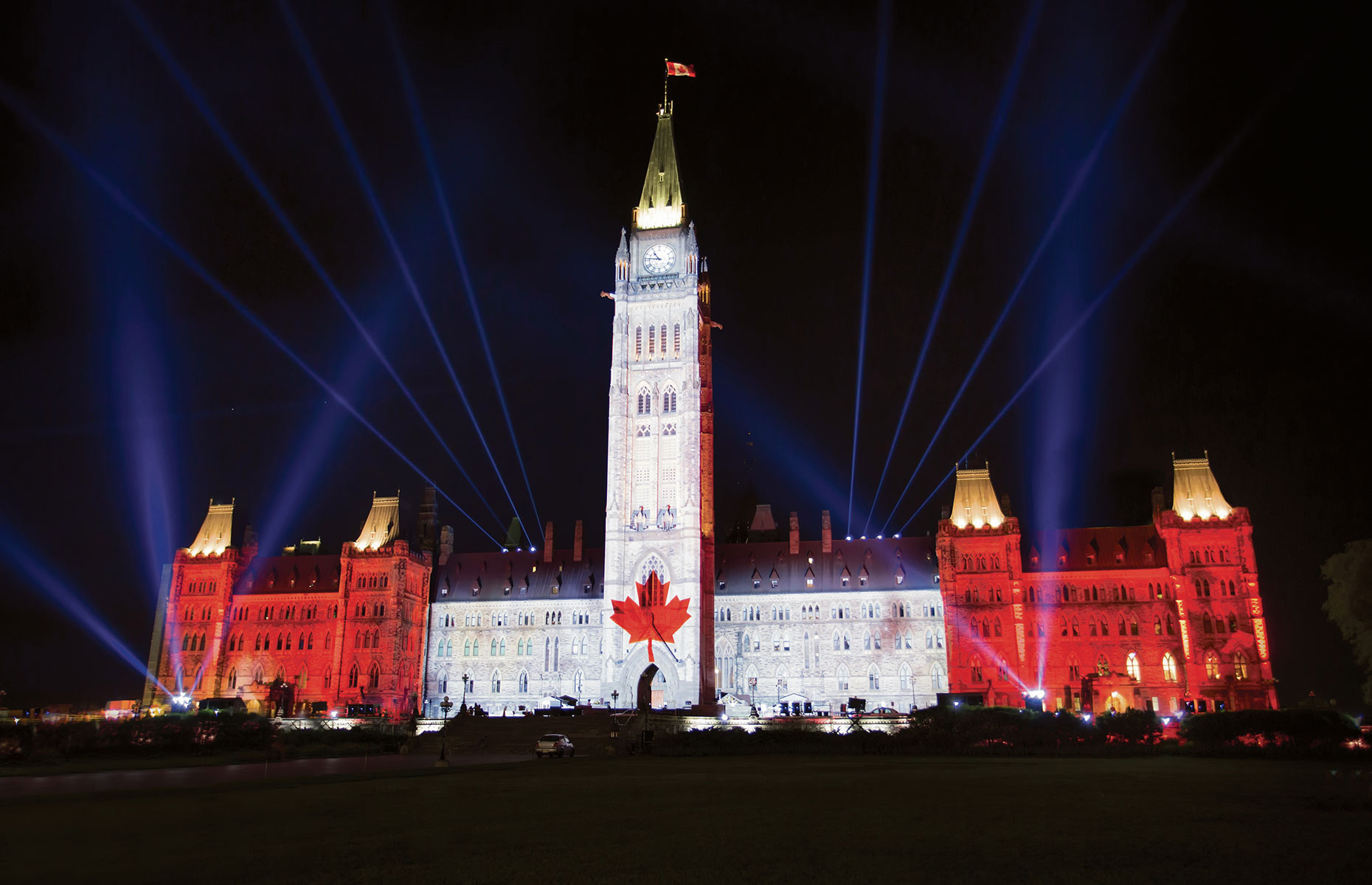 Courtesy of Ottawa Tourism
First built in 1859, most of the building you see today was constructed in 1916 and is currently closed for much needed renovations. However, you can take a tour of the restored West block where the similarities to England's parliament continue courtesy of the snooker table-green carpet and chairs.
In summer there are themed sound and light shows in the evening and free yoga on the lawns in the mornings too.
3. Canadian Tulip festival
This year sees the 69th Canadian Tulip Festival with over a million blooming bulbs springing up across the city prompting celebrations from 14 to 24 May 2021.
Facto Photo/Shutterstock
At the heart of the festivities is Commissioners Park with 30 beds and 100 varieties of the cheery blooms.
The tradition has an extraordinary story too. When the Nazis invaded the Netherlands during the Second World War, the Dutch Princess Juliana sought refuge in Ottawa with her two daughters and gave birth to a third child in the city. To thank the Canadian people for their kindness the Netherlands still sends an annual gift of tulips.
4. Marvellous museums
Ottawa is teeming with museums but you can't miss the National Gallery of Canada, just turn right at the giant 30-foot (10m) bronze spider and you're there.
kelifamily/Shutterstock
There are old masters like Gauguin and Van Gogh but the museum also has comprehensive rooms of Indigenous Canadian works by Rita Letendre and Carl Beam.
Other highlights include the Canadian War Museum and the Bytown Museum, which tells the story of Ottawa's industrial history.
5. Rideau Canal
This UNESCO World Heritage Site is one of the most famous canals in the world.
In winter it freezes to create a 4.8-mile (7.7km) long ice park drawing around a million skaters, while in summer Rideau Canal Cruises offer trips along its calm waters.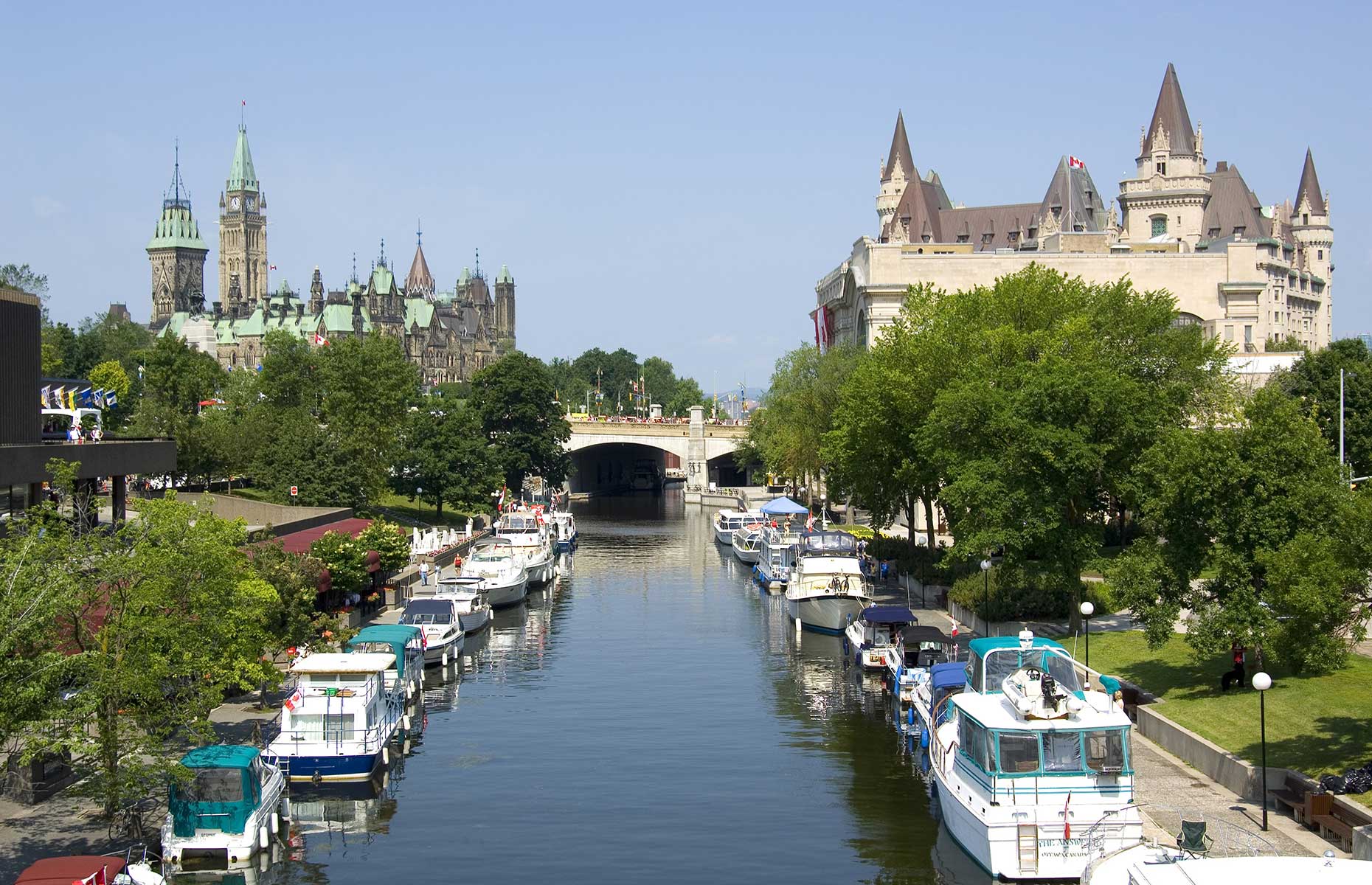 Courtesy of Ottawa Tourism
READ MORE: Canada's most beautiful bridges
The key neighbourhoods
Perhaps with the exception of February's Winterlude festival, when Canadian and international visitors descend, Ottawa rarely feels 'touristy' even in its most central districts.
We've picked a few favourite areas that will cover the main sights and ensure you're plugged into the heart of the city in under 48 hours.
Centretown and Byward Market
Taking in Parliament Hill, ByWard Market and the key shopping areas, the central district is where you'll find Ottawa's instantly tick-off-able attractions.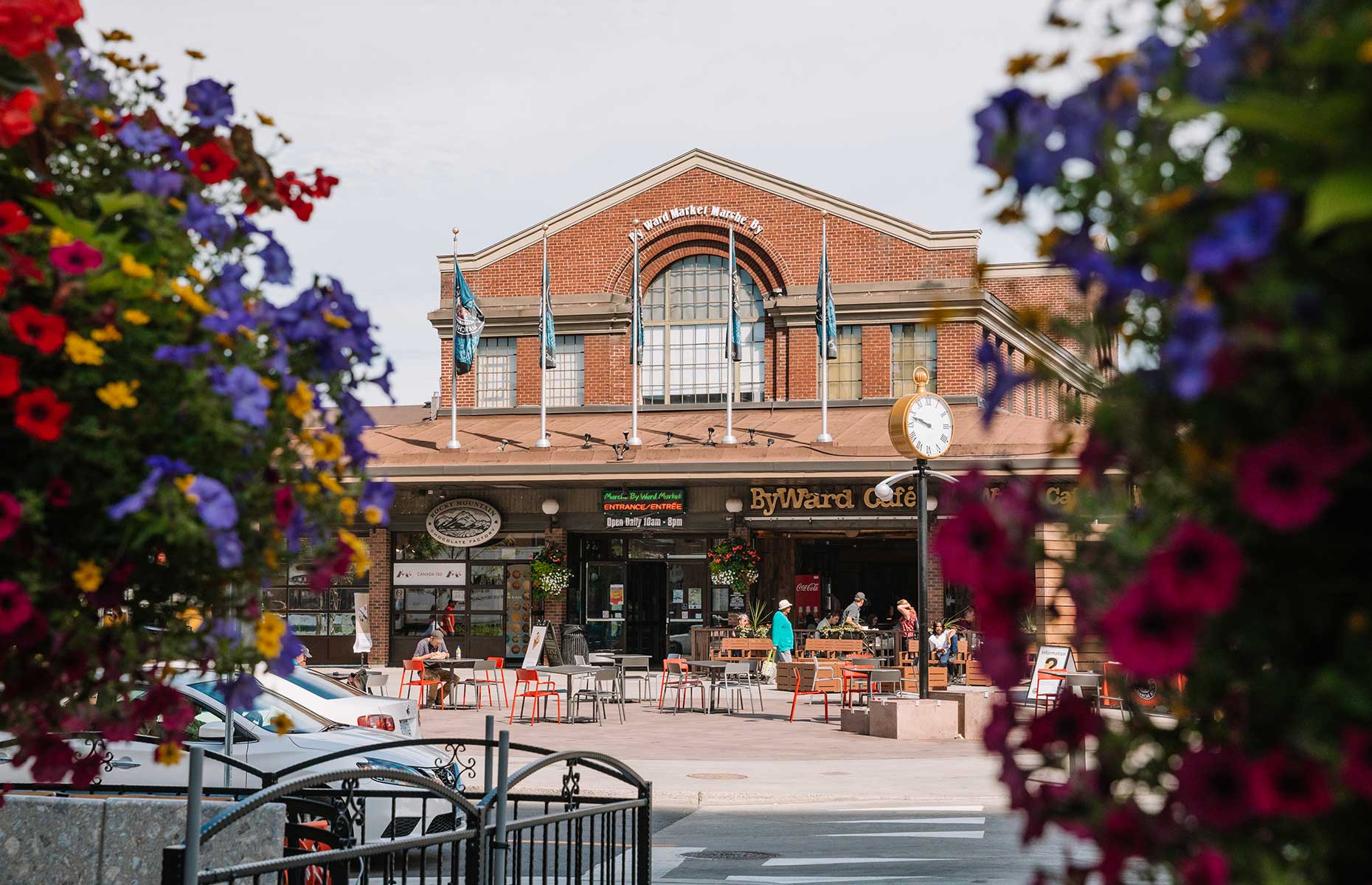 Courtesy of Ottawa Tourism
Don't miss pedestrianised Sparks Street too with independent clothing shops and jewellers.
Glebe
This easy-going suburb is made for Saturday mornings with a farmers' market at the Casino Lac-Leamy Plaza near Lansdowne Park starting at 9am.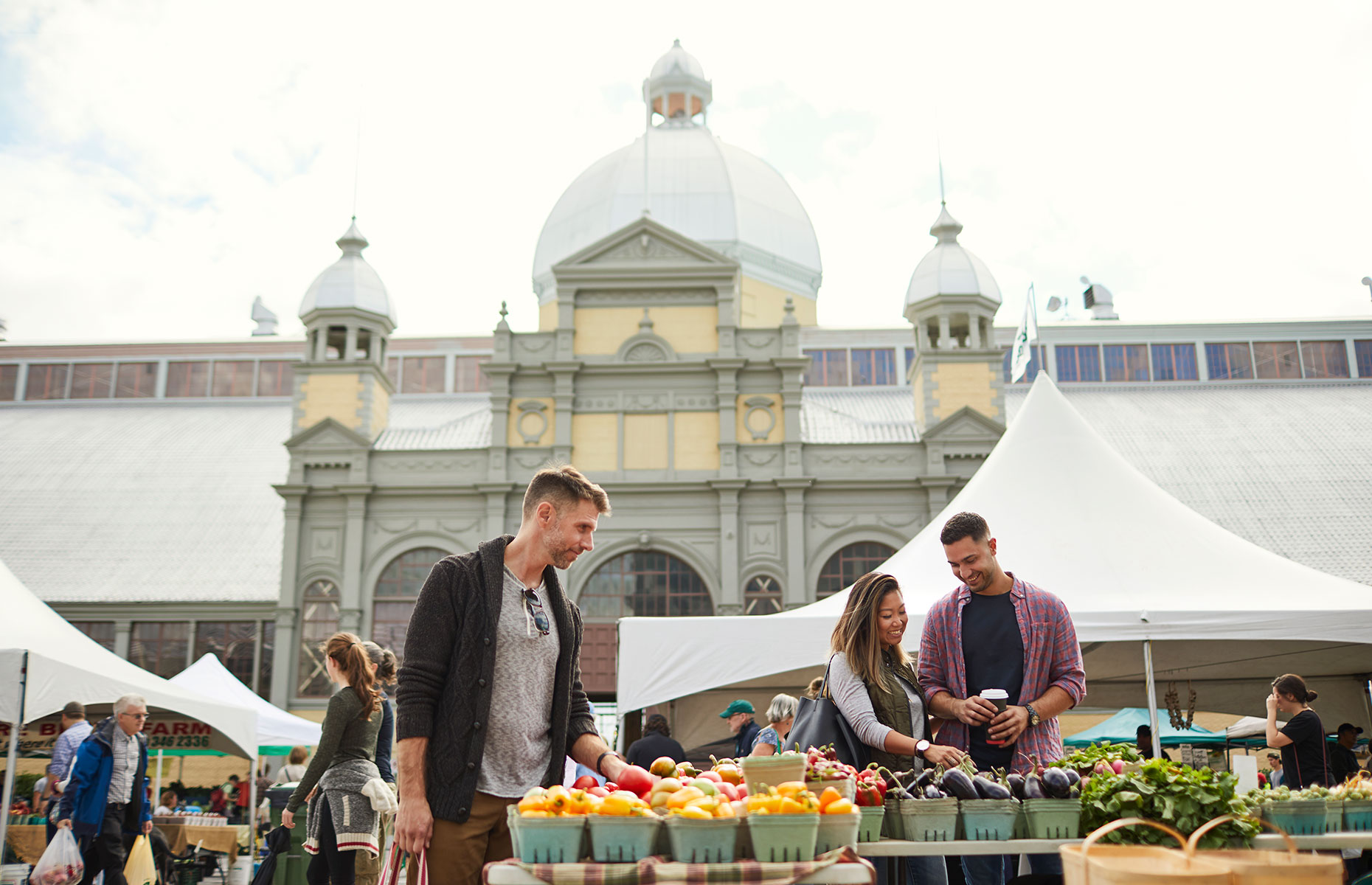 Courtesy of Ottawa Tourism
Follow up with breakfast bagel at Kettleman's Bagel Co., and wander around Octopus books.
Grab some snacks for later at Alicja Confections (currently online only) – known for their jaw-dropping chocolate flavours including blue cheese and pesto, plus a Postcard Chocolate Bar you can send in the mail.
The district is also home to the Ottawa Redblacks, and the TD Place Stadium, if an afternoon of eating, drinking and cheering on the pluckiest team in the Canadian Football League is your thing.
READ MORE: What to see and do in Calgary
Wellington
Wellington is a district that has well and truly 'up and come'. Now known for its creative and varied food scene it's just 10 minutes from downtown. Seafood fans will find the city's best oysters here at the Elmdale Oyster House & Tavern,
Whatever time of day you're there don't miss a squidgy ring of maple and bacon from indie doughnut makers SuzyQ. There's usually a takeout window at 1015 Wellington Street West, but check for updates due to COVID-19.
Little Italy
A red arch and street art welcomes you to Preston Street at the centre of Little Italy, home to Ottawa's Italian community. June is the best time to visit during the annual week-long festival, where the district's cafés and restaurants tumble out onto the pedestrianised streets.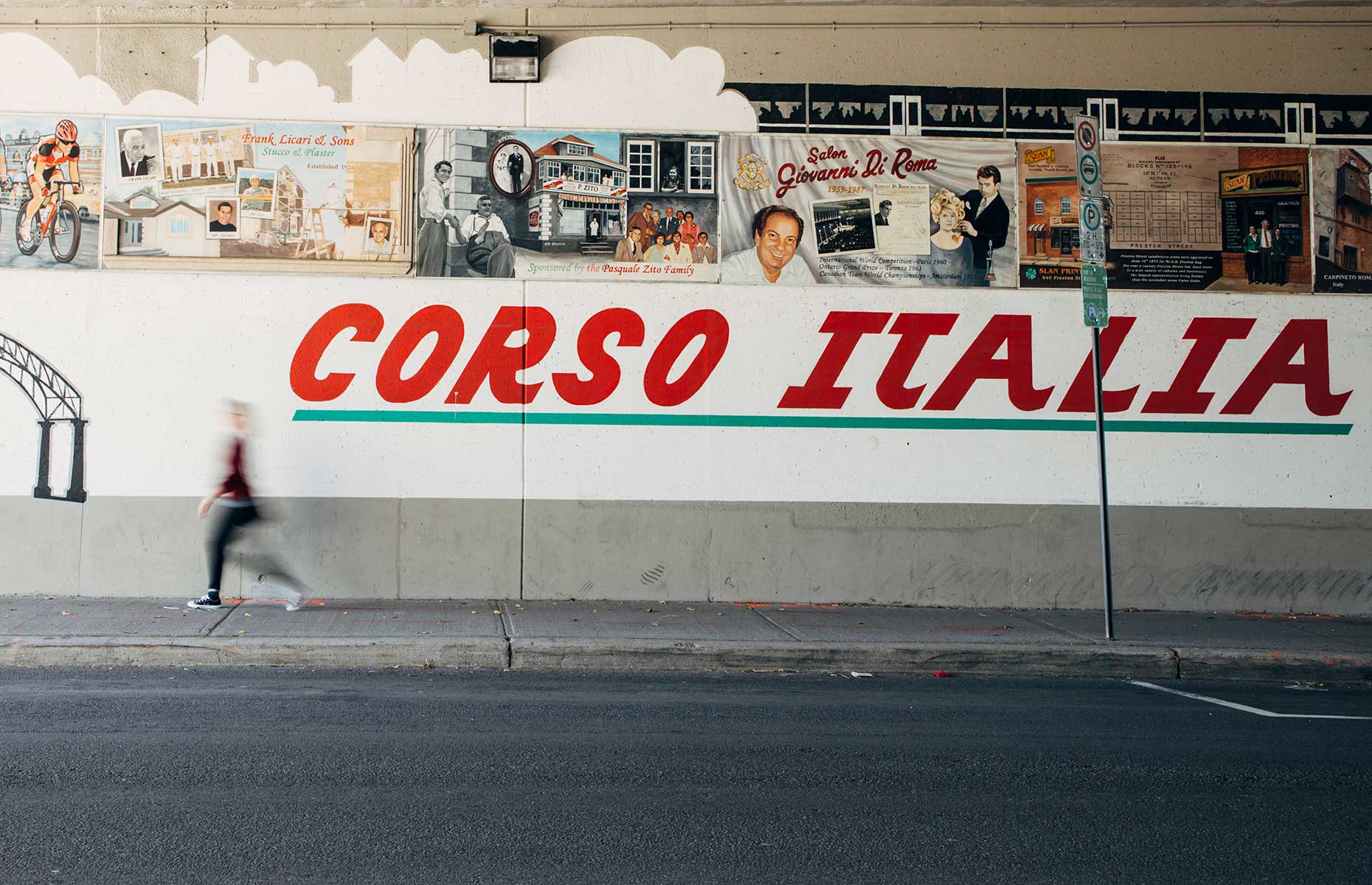 Courtesy of Ottawa Tourism
Where to stay in Ottawa
All turrets and sculptured limestone on the outside and thick carpets and fluffy bathrobes indoors, the Fairmont is unquestionably Ottawa's most luxurious stay.
Lester Balajadia/Shutterstock
Even if you're not a guest it's worth stopping by the bar for a drink or booking a spot on La Terrasse, a summer-only patio spot with views over the Rideau Canal and Ottawa River.
READ MORE: 6 of Québec's best nature getaways
Just over the road from the Fairmont, the Westin is in a less grand building but with a typically lower room rate than its neighbour, it's a great choice for a central stay.
Bathrooms are generous and front-of-house staff can't do enough for you. It also has a cut through to the Rideau Centre Shopping Mall, handy for stocking up on Canadian brands like Lululemon sportswear as well as international names like H&M and Sephora.
The only outpost of Andaz in Canada, this hotel has 200 rooms all with a boutique feel.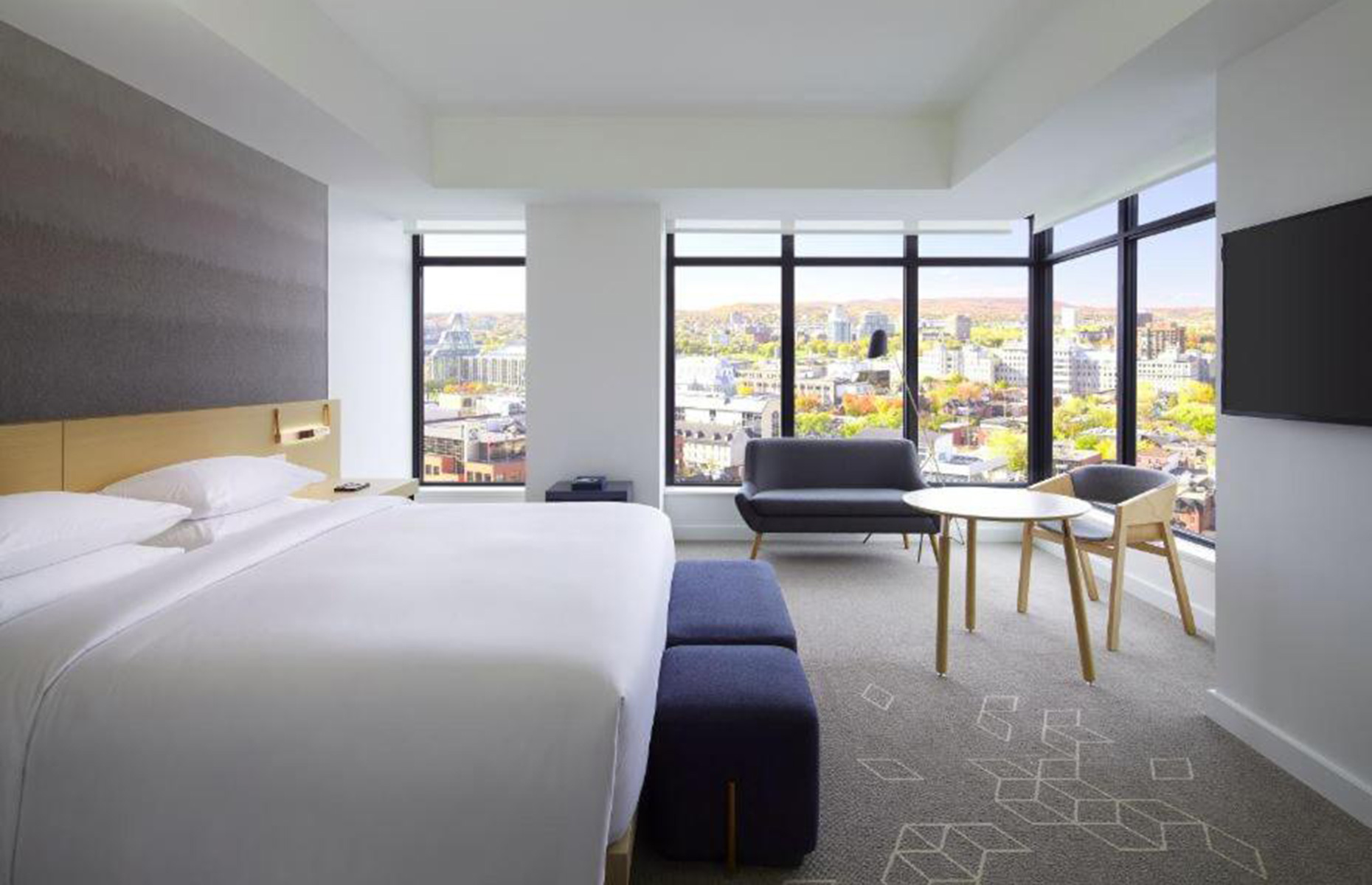 Andaz Ottawa Byward Market/Booking.com
Expect neutral-toned decor, rainfall showers and floor-to-ceiling windows.
But the real star is the rooftop patio, looking west towards the sunset with stunning views of Parliament Hill.
Where to eat and drink in Ottawa
If you're not already stuffed with BeaverTails, Luxe Bistro, centrally located in Byward Market, is ideal for a smart-casual dinner after a day of sightseeing. And their Reuben is highly recommended.
Typically the Rochester branch of Farinella in Little Italy sells straight-from-the oven pizzas by the 100g, currently they're pre-order only. However, the silk-like gelato is a big draw too with flavours including Rhone-valley apricot and the deep chestnut-coloured and dairy-free dark chocolate.
A little further away from the centre than most places in our guide, in Old Ottawa South, is The Cameron. Located in the Ottawa Tennis & Lawn Bowling Club, a killer forehand isn't required, as it's open to the public and offers stick-to-your-ribs poutine and a gorgeous patio with Rideau River views.
READ MORE: What to see, do and eat in Montréal
For something speedy Queen Street Fare, Ottawa's only food hall, is an excellent option. There are just six outlets including Mercadito, run by Top Chef Canada winner René Rodriguez, and you can tuck into tacos and proper Mexican coke.
Probably the most innovative restaurant in the city, Alice focuses on vegetarian and fermented foods and is heavily influenced by Scandinavian and Japanese styles. The presentation of the eight-course tasting menu is jaw-dropping.
The shabby chic, blue-painted furniture and antlers on the walls add to the atmosphere of Hintonburg Public House, but the main event is the fantastic Canada-focused wine list.
Skip the Italian wines and order a meaty Calamus Balls Falls red from the Niagara Peninsula, further south in Ontario province, to go with your fish and chips, burger or grilled cheese.
Getting there and around
Air Canada flies directly to Ottawa from London, fares start from £475.
If you're travelling from other parts of Canada arriving by train is an option. Via Rail's The Ocean Route, from Halifax, Nova Scotia connects to Ottawa via Montréal with a short layover.
Once in the city, Ottawa has both bus and light rail services, including the recently opened Confederation Line that runs from west to east and includes stops for Parliament and Byward Market.
You can hire bikes or take a two-hour tour with Escape Tours and Rentals on Sparks Street.
For more information about what to see check out Ottawa Tourism and Destination Canada.
Main image: Courtesy of Ottawa Tourism
Map of Ottawa
Be the first to comment
Do you want to comment on this article? You need to be signed in for this feature