6 essential experiences you must have in Calgary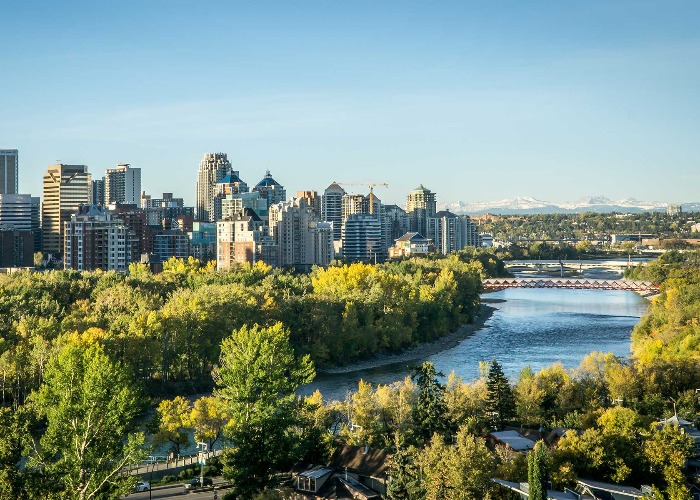 Don't be tempted to skip this city en route to the Rocky Mountains – you'll be missing out on head-spinning views, boutique shopping and world-class dining. Grab your cowboy boots and go...
While it might be the gateway to scenic spots in the Rocky Mountains such as Banff and Lake Louise, Calgary's tangle of sleek skyscrapers and Eighties concrete means it's not as easy on the eye as its well-known neighbours.
Don't let that put you off: scratch beneath the surface and you'll find a more culture-packed and buzzing city than the industrial architecture first suggests.
Spurring off the Downtown business district are historic neighbourhoods crammed with craft beer joints, exclusive restaurants and world-class museums. But, unlike Vancouver or Toronto where you can just rock-up and explore, to get the best out of your time here it pays to do your research.
i viewfinder/Shutterstock
Apart from branches of Tim Hortons (the ubiquitous coffee shops are on every block), Calgary isn't choc-full of identikit chains and that's all part of its charm. You'll find one-off outlets from book shops to cowboy outfitters and hotels.
Plus it's straightforward to get around. Many of the key sights are within walking distance and you can amble from one side of the city to the other in about 40 minutes. Or hop on the Calgary Transit network of buses and trains with day passes from £6.20 per adult.
Here are our top sights not to miss:
1. Be dazzled by the view
There's nowhere better to get your bearings in the city than the Calgary Tower, first opened in 1968.
While it isn't the loftiest structure in North America, you'll still need a serious head for heights. Looking down from the glass-floored observation deck, 155 metres below to the toy-town streets, is sure to make even hardened thrill-seekers feel more than a little wobbly.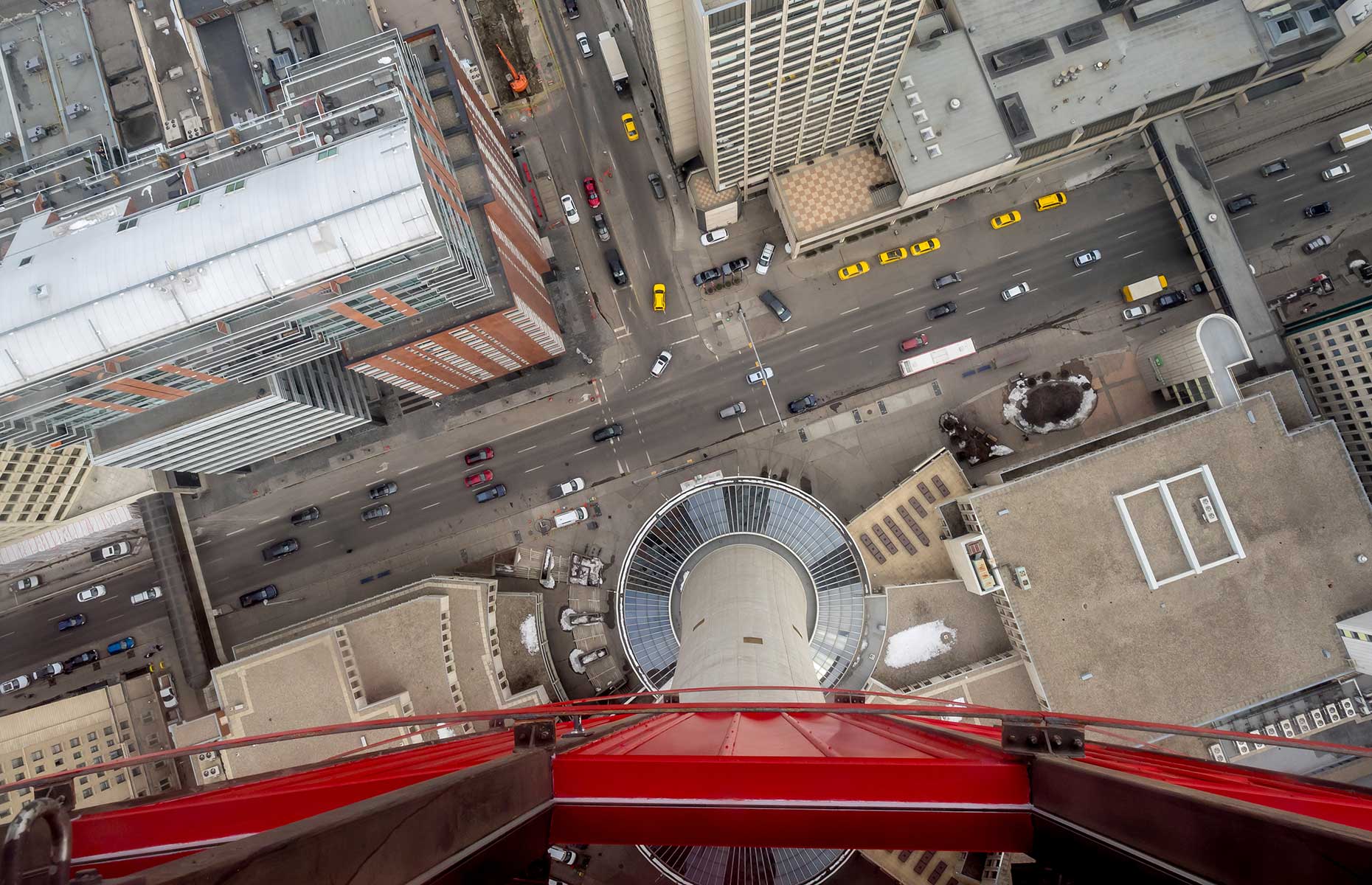 Jeff Whyte/Shutterstock
If that all sounds too head-spinning, nip downstairs one floor to the Sky 360 Restaurant and Lounge. This revolving space rotates at a genteel pace of one full circle an hour during dinner and you won't know you're moving.
2. Bring out your inner cowboy
From cow-themed street art to sculptures, Calgary's cattle-farming roots are evident all over town and you can embrace the local look at Lammles Western Wear & Tack outfitters. You'll find everything from belt buckles to shirts here, but it's the boot selection that stands out, displayed on floor-to-ceiling shelves. Take your credit card as these boots don't come cheap, with many around £250, but they are the real leather deal.
READ MORE: 27 of Canada's most adorable towns
During July the city puts on the Calgary Stampede, a 10-day festival of rodeos and entertainment. Even if cows and horses aren't your thing, there are funfairs and music, with internally-known artists such as Sheryl Crow on the roster.
Bill Marsh/Calgary Stampede
3. Tuck into elk salami (and curry)
While you might not be expecting to tuck into an Indian in Calgary, the Calcutta Cricket Club located in the 17th district serves classics with a kick. Start things off at the bar (flanked by a wall mounted tiger) with a mango-infused gin and tonic topped with chilli flakes. Follow up with the chilli chicken – each piece's crisp batter and meaty middle comes perfectly cooked. Oh, and the chips in a fenugreek and cream curry sauce make a lively alternative to the usual rice accompaniments.
If you've a little more time in Calgary, don't confine yourself to the city. A 30-minute-drive out of town is The Lake House restaurant. Owned by Canadian Rocky Mountain Resorts, the restaurant makes elk salami at its production site in Calgary. It's impossible not to hoover up a charcuterie board filled with these tasty morsels, before a main course of tender bison striploin served with lobster and pea pilaf.
Their peanut butter chocolate bar, complete with dark chocolate ganache and peanut butter mousse will win over even those who don't 'do' pudding.
In this city of craft beers and extravagant G&Ts, you will likely need a hangover-curing brunch stop in your address book too. Pop into the Blue Vinny Diner in the Stephen Avenue Walk shopping district on 8th Avenue, for a mean eggs benedict or a cooked breakfast featuring a 6oz steak.
4. Create the next chart topper
Calgary's got a few excellent museums but Studio Bell, home of the National Music Centre – a state-of-the-art complex on 9th Avenue in the East Village – is the one not to miss. Opened in 2016, it's dedicated to Canadian music from Joni Mitchell to jazz greats like pianist Oscar Petersen.
Don't expect stuffy glass-case exhibits and a dull walk through history, though. Here you can grab a guitar, play the drums and try your hand behind a mixing desk. There's a regular programme of events at the indoor amphitheatre whose stunning acoustic ceiling made from hundreds of steel bars is a sight to behold.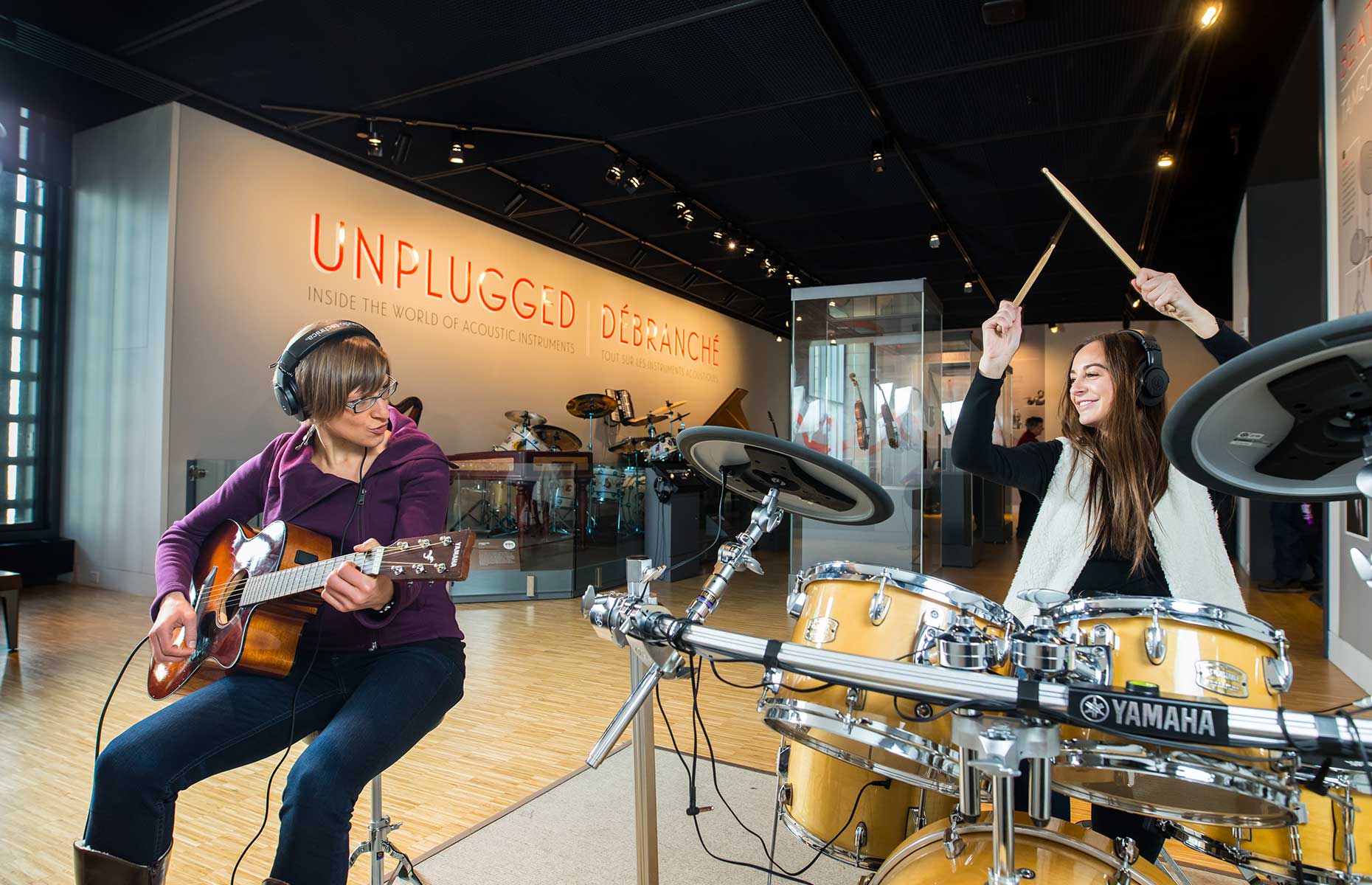 Neil Zeller/Studio Bell
Book a Backstage Pass experience and you'll see something truly special: the Rolling Stones Mobile Studio. The studio on wheels, known as The Aim Project, was used by the Stones to record while on the road. You can also hire The Aim Project for a listening session to hear albums from Deep Purple, Led Zeppelin and Bob Marley that were also recorded in this unique space.
5. Hang out with pandas
Polar bears, Beluga whales, black bears – Canada is known for its wildlife. While Calgary Zoo's pandas certainly aren't indigenous animals, they are an important part of a 10-year conservation programme with China. See four giant pandas roaming about in their purpose built enclosures: two adults, Da Mao and Er Shun, and cubs Jia Panpan and Jia Yueyue. Get here early and you might catch them enjoying their bamboo breakfast…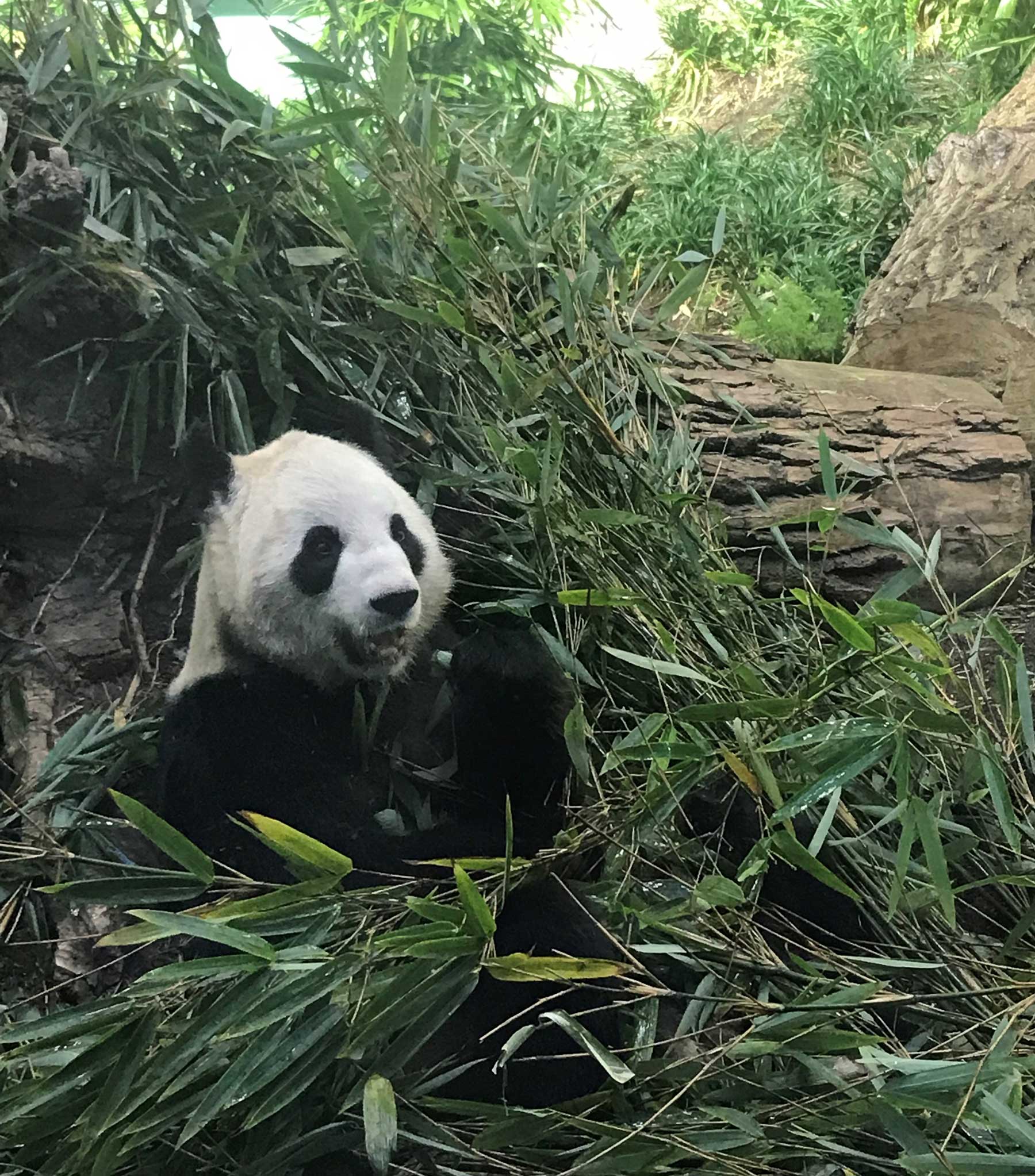 Laura Jackson
There are also many Western Canadian species that would be hard to spot in the wild due to their low numbers. Burrowing owls, usually found in southern British Columbia, whopping cranes (only 21 remained in Canada in 1941) and Vancouver Island marmots are highlights to watch for.
6. Meander around the neighbourhoods
Walk beyond Studio Bell on 9th Avenue and cross over the Elbow River, and you'll find yourself in Inglewood, Calgary's oldest neighbourhood.
It's the city's hipster heartland where you can dive into the heady-scented Silk Road Spice Merchant, savour a latte made with Guatemalan Pulcal beans from Rosso Coffee Roasters and pick up vintage-style threads from boutiques such as Adorn. Or lose yourself for an hour or so flicking through back catalogues in vinyl shops such as Recordland.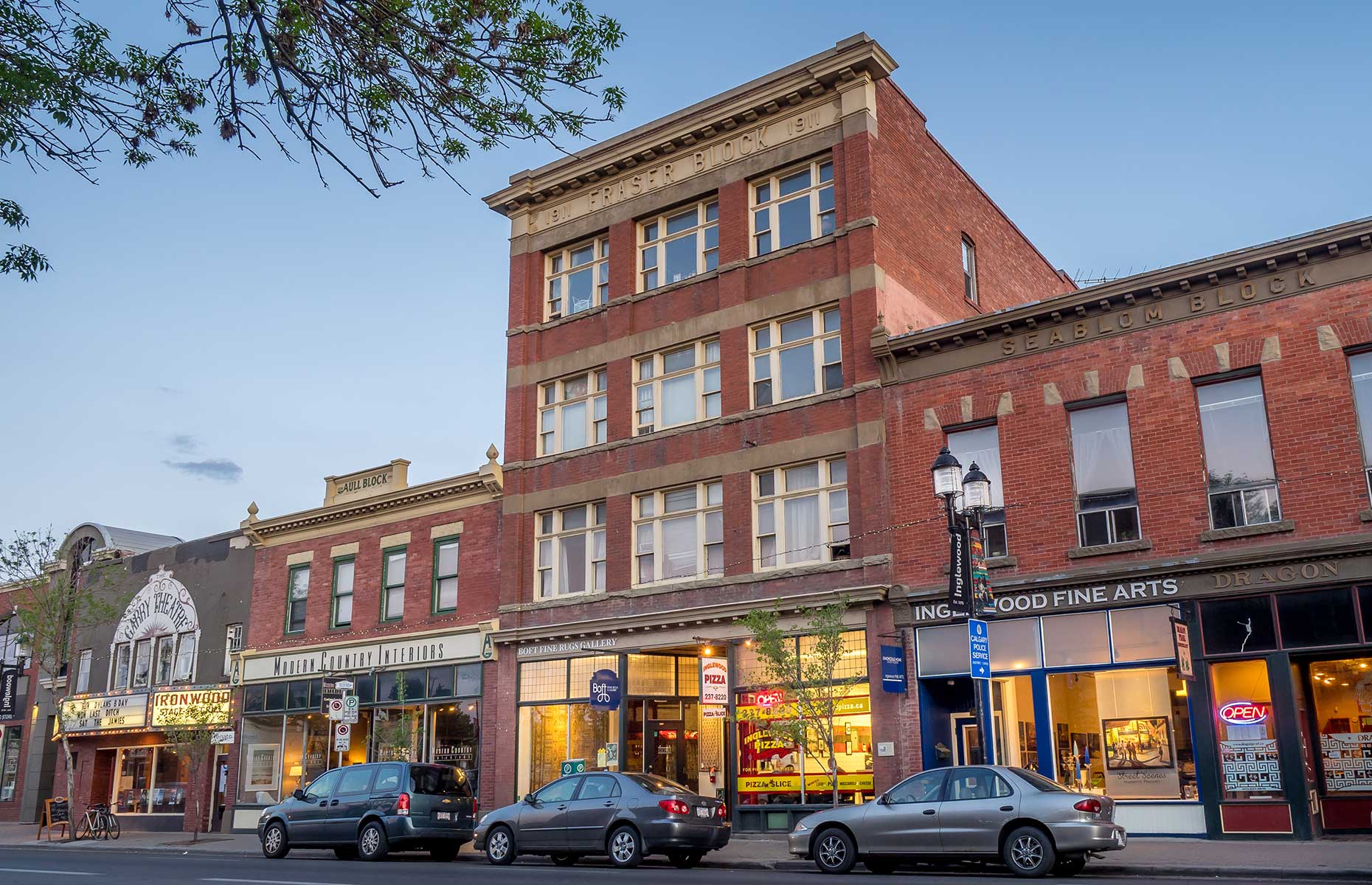 Jeff Whyte/Shutterstock
Refuel at the Swans of Inglewood. This pub has great beers from Calgary and its surrounds including the straw-coloured Village Wit, made in Alberta. Plus, there's homemade fare including Canadian comfort food poutine – chips smothered in gravy and topped with squeaky cheese. It's just what you need after a morning's urban adventure.
Getting there
Hotel: Rooms at the Hotel Arts cost around £97 per room per night.
Flights: Air Canada flies direct from Heathrow to Calgary, with flight times around 9 hours 30 minutes.
Visa: Visitors from the UK need to apply for a pre-authorisation eTA here which costs around £4.
More information: Tourism Calgary has more about the city, while for general Canada info see explore-canada.co.uk.
Be the first to comment
Do you want to comment on this article? You need to be signed in for this feature