The Ocean route: Halifax to Montreal by train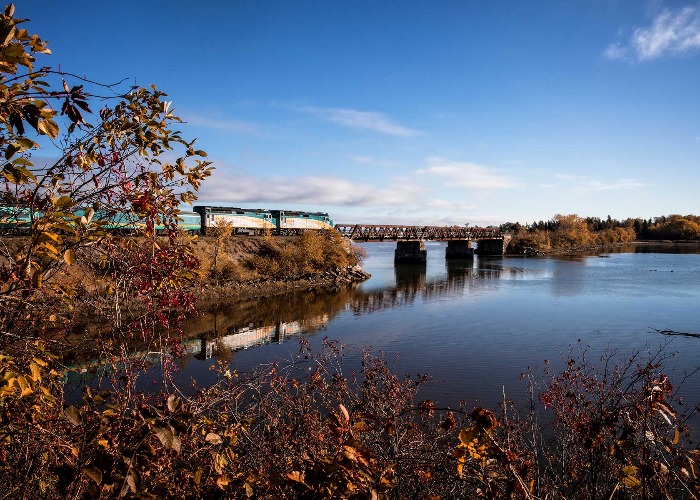 loveEXPLORING's editor Laura Jackson takes the slow route overnight from Nova Scotia to Quebec on an unforgettable train journey in Canada.
Tucking into a ham and cheese frittata, buttered toast and properly brewed coffee at tables laid with posh white cloths, I could easily have been breakfasting at a 5-star hotel.
Except that the countryside of Quebec is whizzing past the window, and my morning coffee cup and teaspoon are gently clacking together in the dining car of The Ocean, VIA Rail's overnight sleeper train service.
Departing from Halifax, Nova Scotia at 12.45pm the trail ploughs through three of Canada's provinces broadly following the St Lawrence River, before arriving in Montreal for noon the following day.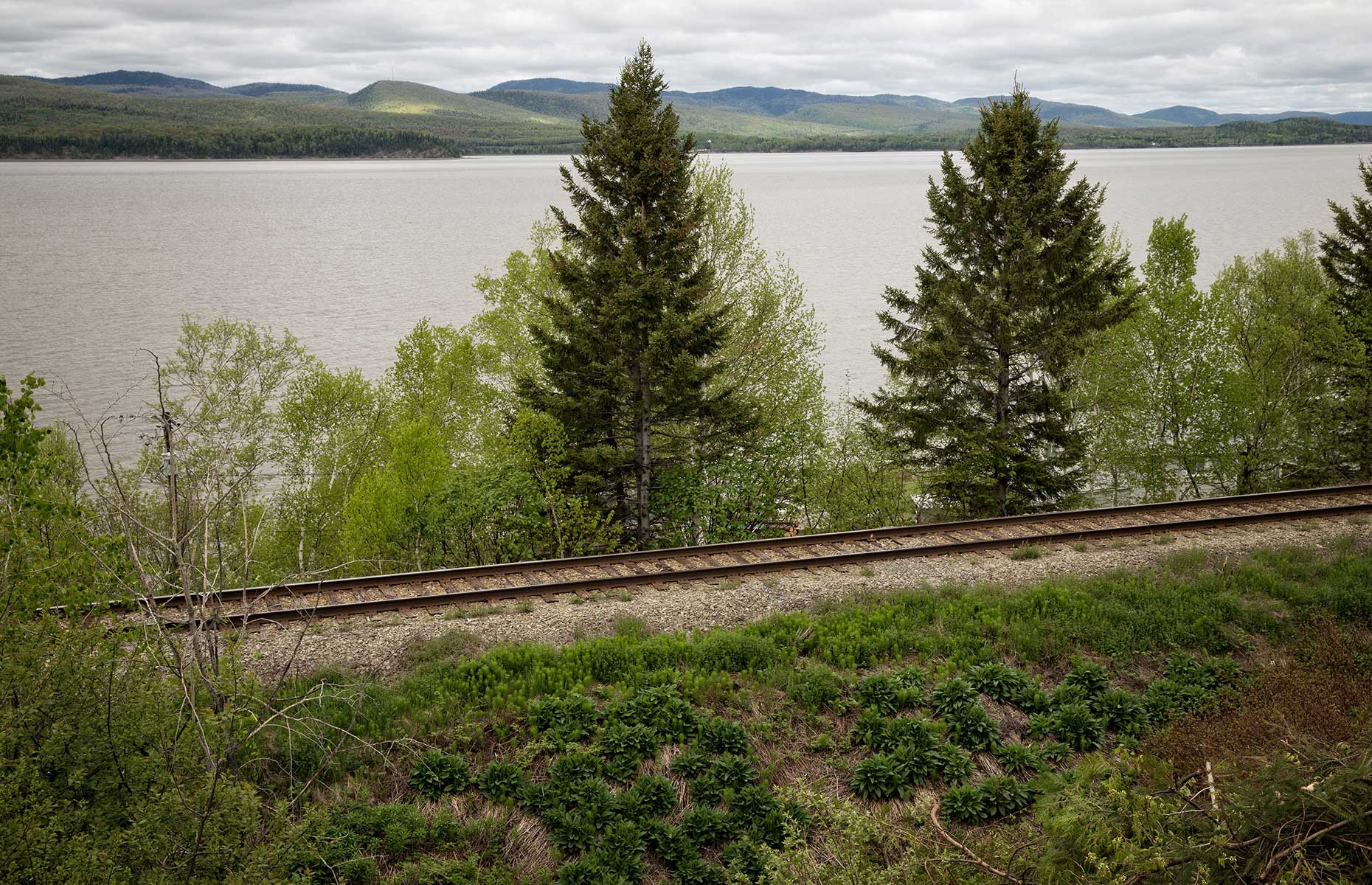 Courtesy of VIA Rail
Travellers have been taking this journey since 1904, making it North America's longest running scheduled passenger service.
While the trains have been brought into the 21st century, and cities along the way have expanded, the countryside views from the window are, for the most part, unchanged since the first tracks were laid down in the 1870s.
All aboard
Like many people on the train I'm in "business class". But despite the name there aren't any suited-and-booted-laptop types – this route attracts couples, families with kids from babies to teens and solo travellers looking to take in the epic views of eastern Canada's landscape.
READ MORE: 50 photos that will make you fall in love with Canada
My ticket comes with three meals in the dining car: lunch, dinner and breakfast. Plus my own cosy cabin complete with private loo, shower and seats by day that convert to beds at night.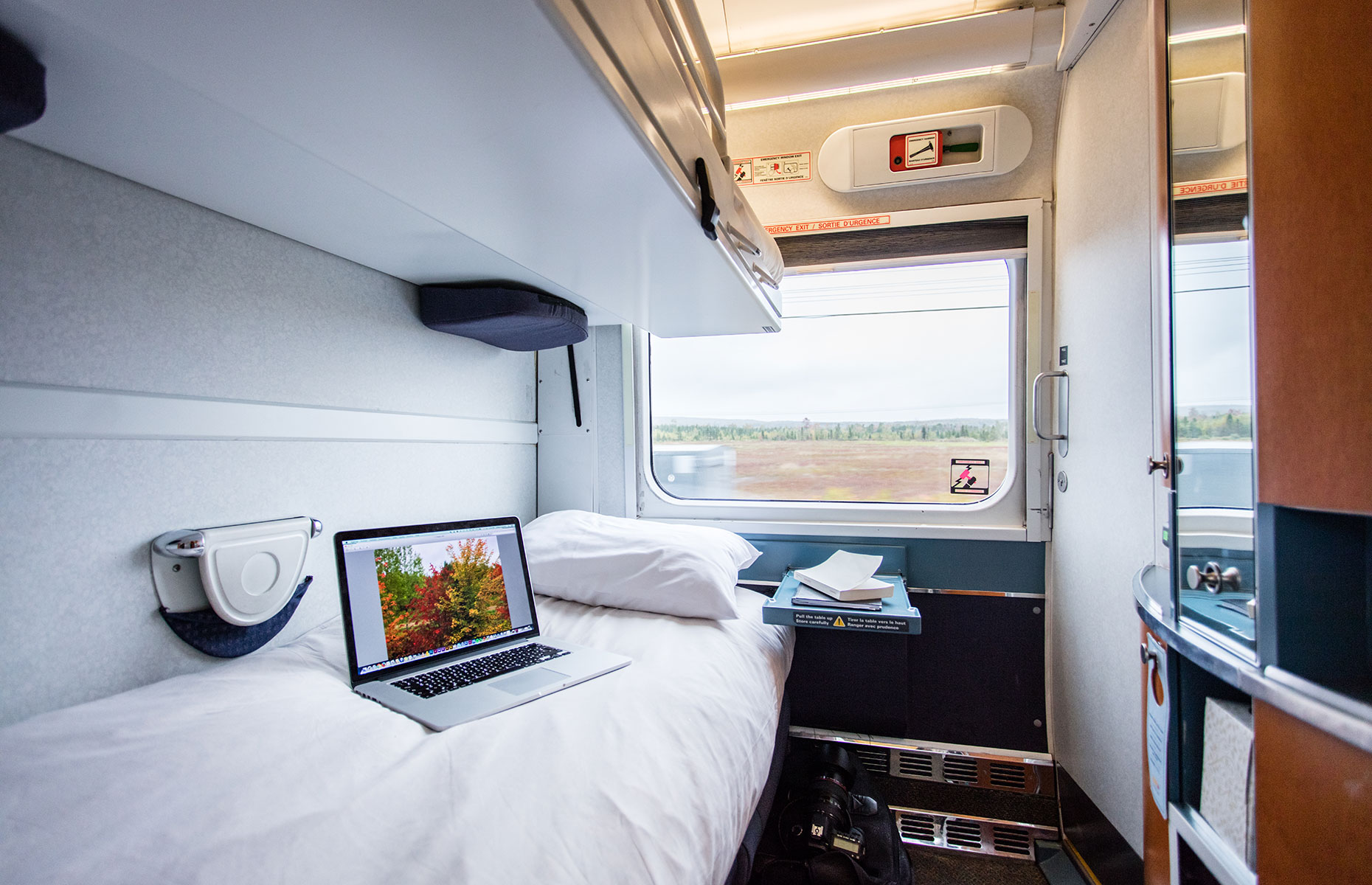 Courtesy of VIA Rail
I could of course have skipped this 10-hour journey by hopping on a plane from Halifax to Montreal, but that wasn't the point.
In fact, the only similarity with flying is that I don't have to worry about my luggage. I check in a large case, just keeping an overnight bag with essentials. I was even able to check in my big bag for my connecting journey from Montreal to Ottawa too.
Onboard The Ocean, time simply stops zipping by (almost in inverse proportion to the views that move along outside) as I embrace this civilised but undoubtedly slower way to travel.
There are no TVs and Wi-Fi is restricted to one carriage. Entertainment is found in the view from your window.
Towards the back of the train I discover the dining room and bar and to the front a second bar next to the Dome Car, a two-storey seated area with a glass roof where I take in the seascapes of Nova Scotia and New Brunswick then the forests and mountains of Quebec.
Service that goes an extra mile
The family-feel to the service genuinely adds to the experience. Onboard you'll find various activities run by staff members, from Bridgette who runs talks about lobster fishing and wine tastings, to films shown in the refurbished 1950s bar-carriage next to the Dome Car.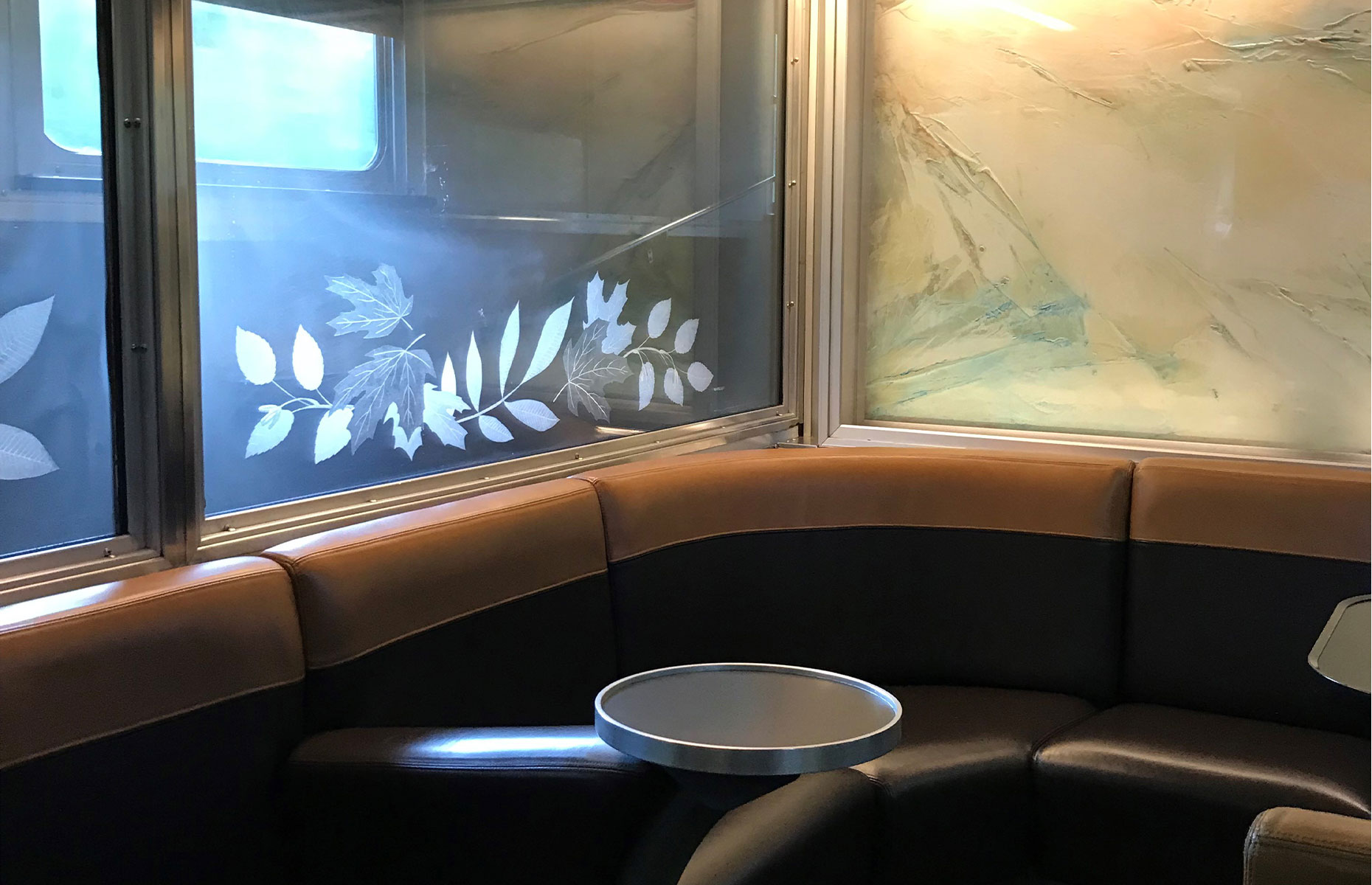 Laura Jackson
Before I'd even stepped onboard my expectations were high. In Nova Scotia I only had to mention my upcoming train trip and locals grinned with excitement on my behalf, such is the train's reputation.
READ MORE: Our guide to road tripping in Nova Scotia
At Domaine De Grand Pré winery in Wolfville, Nova Scotia one of the owners, Cäcilia, tells me: "Look out for my friend Heather who works on the train." Sure enough, within 10 minutes of boarding I run into Heather herself, who serves me a glass of wine at the bar. "I used to own an inn near Wolfville, but I sold it thinking I'd stop work. I then missed working with people so I got a job on the train a few years ago," she says.
Heather's a newbie by VIA Rail standards too. Nearly all the staff I speak to have worked on the route for decades.
Meals on wheels
Food onboard, while not gourmet, is tasty and hearty. VIA Rail has made an extra effort to feature many Nova Scotian ingredients and wines and there's no chance of going hungry.
After leaving Halifax the lunch service starts at 1.15pm. Kicking off the three-course meal is a fish chowder and there's a choice of a chicken schnitzel salad or shrimp linguine, with a custard slice for dessert.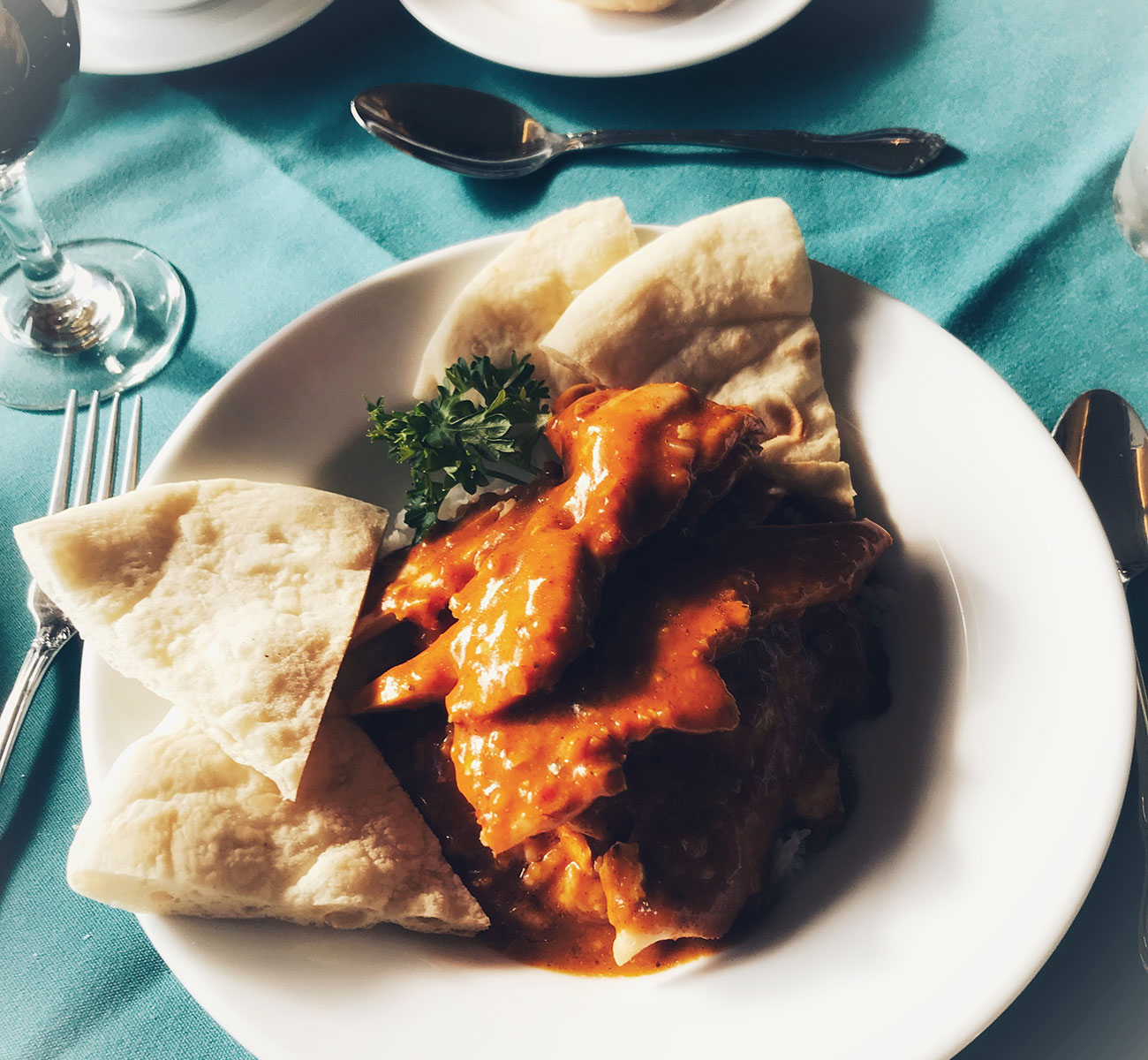 Laura Jackson
The wine list however would put many big city bars to shame. I'm thrilled to discover that the spectacular whites and reds include some of Cäcilia's Tidal Bay from the Domaine De Grand Pré for a reasonable £5.50 (CAN $9) a glass.
READ MORE: The most scenic train journeys that don't cost a fortune
Dinner is in various sittings from 5.30pm to 8.30pm. Even after such a huge lunch it's not a struggle to fill up on yet another three courses with a soup to start, a huge portion of butter chicken with rice and naan bread and a chocolate cake to finish.
Cosy cabins
Perhaps it was just the march-like clickity-clack of the train's rhythmic listing (or maybe the lavish amounts of food), but just after 9pm I'm ready to hit the hay.
Like a mind reader Sam, the steward for my carriage, had already turned down my cabin. I arrive back to find what was once seats transformed into a bed.
While you'd probably struggle a little if you're 6-foot or over (I'm 5 feet 6 inches), I'm pleased to find I can stretch out my limbs the whole length.
After cleaning my teeth in my private bathroom I climb in under the duvet. Announcements are kept to an absolute minimum – if any – from around 9.30pm until the morning.
So while other passengers later tell me that the train's slowing and stopping disturbed their slumber, I manage a whole nine hours of quality Zzzs, waking at 6.30am.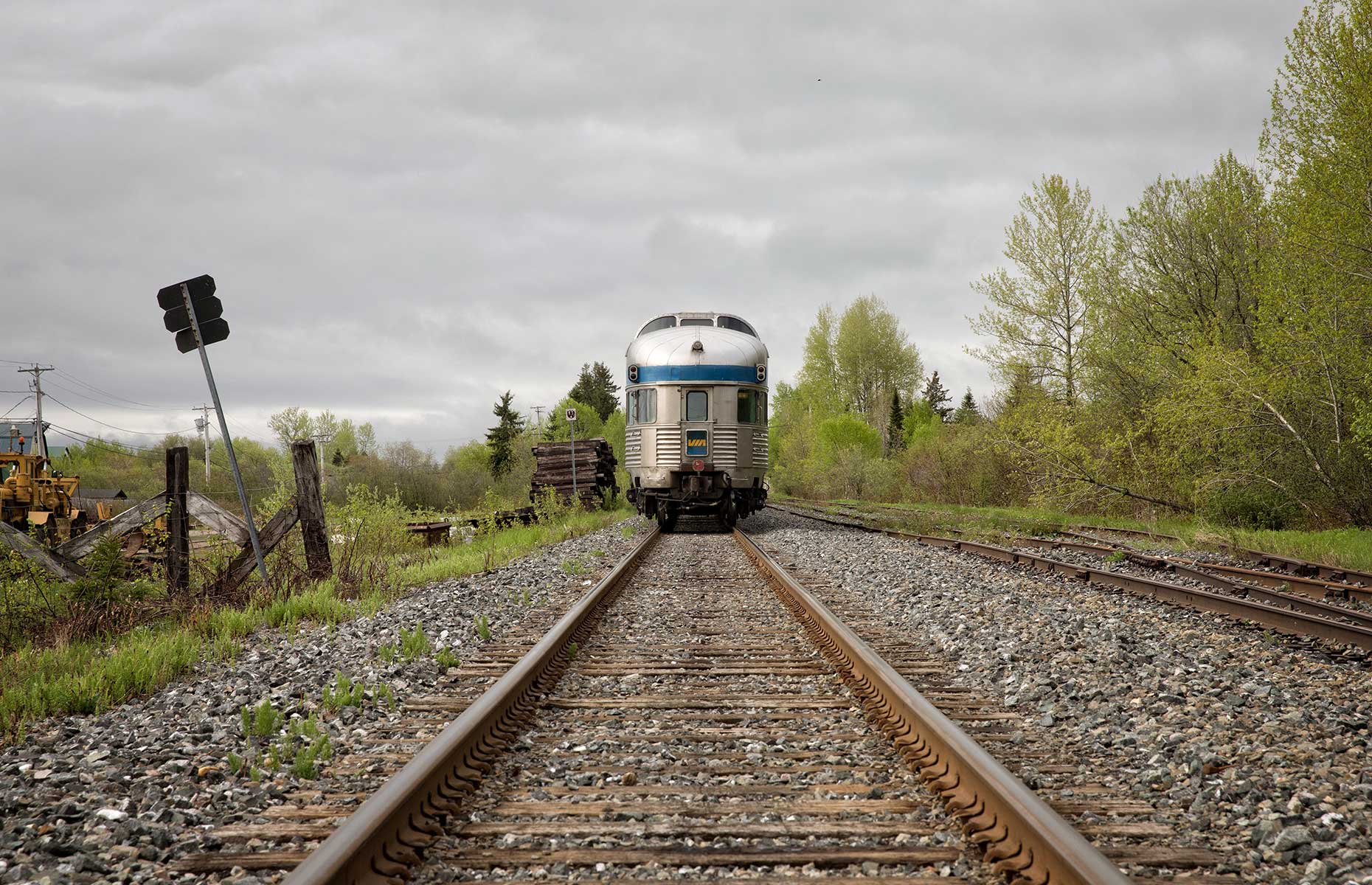 Courtesy of VIA Rail
Having a shower on a train isn't as hard as it sounds. The bathrooms are essentially wet rooms with a push button operated shower. The water pressure is decent enough, and while I don't wash my hair, the experience is surprisingly refreshing thanks to the organic body wash and new-looking fluffy white towels provided too.
Too soon, it seems, after breakfast we're pulling into Montreal Central Station and it's time to leave L'Océan behind. Cabin number 4 in car 36 has been my home for just 24 hours but I'm grateful to have had the chance to slow down the pace on my journey through Canada – and feel spoiled-rotten in the process. It certainly beats taking the plane.
How to book
Book in advance for discounted fares at VIA Rail – they also have a seat sale every Tuesday.
Rates for the Sleeper with Shower start from £265 (CAN $433 + tax) per person based on two sharing including all meals and access to glass dome viewing carriage.
Be the first to comment
Do you want to comment on this article? You need to be signed in for this feature