6 of Québec's best nature getaways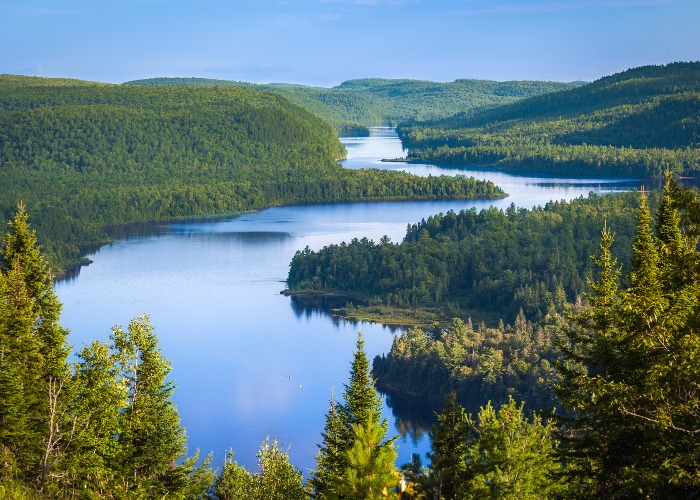 Go wild in Canada's largest province with vast evergreen forests populated by black bears, salmon-stocked lakes and far-flung sugar shacks
There's something nostalgic and cosily old-fashioned about Québec. Hikes and rambles into its swathes of maple forests are lung-filling reminders of simpler times. Kayak adventures on its glassy-calm lakes are just part of the province's back-to-summer-camp routine.
The heavily-forested Laurentian Mountains, stretching from the north of the St. Lawrence River to Ontario province, are another unmissable feature. They swallow up a number of national and regional parks, oscillating between moose-filled forests and snowy peaks to glacial-shaped fjords home to four species of whale: blue, beluga, fin and minke.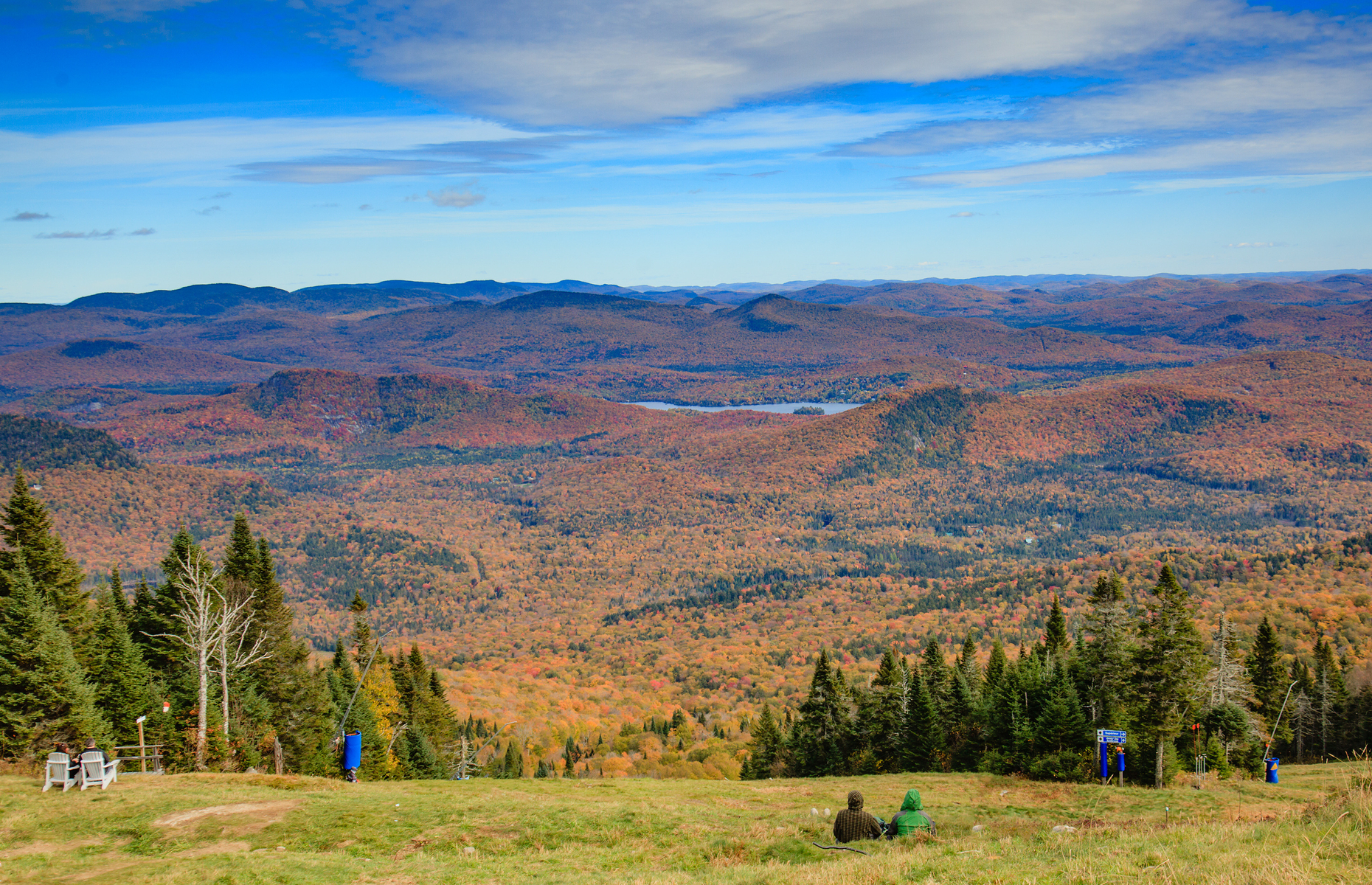 Alina Reynbakh/Shutterstock
The charm of such natural splendour is it doesn't need to be experienced in remote isolation. Montréal and Québec City, where French heritage is grasped onto tightly, are often only two to three hours away by road, making day trips a non-negotiable even on short visits. Plus, the province's memorable hospitality means spectacularly good auberges and outfitters are often found in the unlikeliest of places.
READ MORE: Explore Montréal: where to stay, what to eat and the top things to do
It's true the winters are long and brutal here — and there are certainly gentler places in Canada. But whether you yearn to canoe into the heart of black bear country or dog-sled to a century-old maple sugar shack, this vast province is nothing less than life-affirming.
1. Track bears in Parc National de la Mauricie
What is it about bears and Canada? There are 70,000 bears in Québec alone and the chance to encounter one in the wild is a fantastic part of the province's charm.
Parc National de la Mauricie, densely coated with hardwoods and maple, is home to an ark's worth of mammals, including snowshoe hare, wolf, lynx, beaver, raccoon, porcupine and moose. The prize for the most photographed species, however, goes to the black bear. They can be spotted on backwoods circuits of the park's 150-odd lakes, while hiking, canoeing, trail biking or on ranger-led guided tours.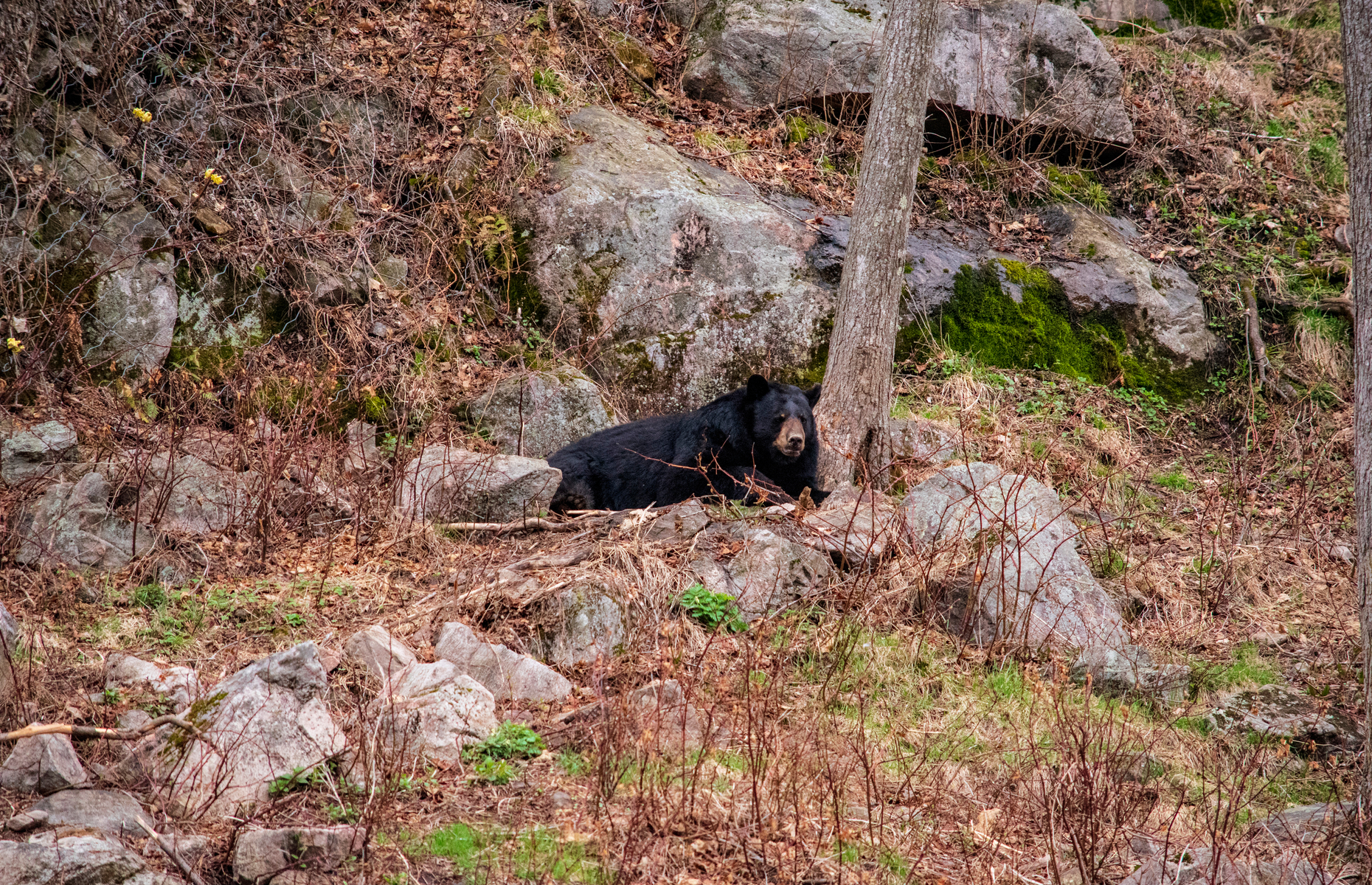 Coco-rentin/Shutterstock
For a luxury upgrade, stay at nearby Hôtel Sacacomie on Lake Sacacomie near the park's boundary. As well as floatplane tours, fishing, kayaking and stand-up paddleboarding, the wilderness outfitter specialises in black bear observation deep in the Mauricie forest.
2. Hike to a sugar shack in Lanaudière
The first thing you notice about the backwoods of Lanaudière, apart from its intricate web of rivers, channels and lakes, is the way it smells. This part of central Québec, shouldered between the Laurentians and Saint Lawrence River, smells of maple sap and is swamped with thousands of sugar shacks, where syrup has been cultivated and distilled since Europeans first arrived in the 17th century.
READ MORE: 7 reasons to visit Southern Québec
Harvest time peaks around February each year and few food experiences in North America can match a freezing snowshoe through pillowy drifts to see syrup hardened into taffy after being poured on clean white snow.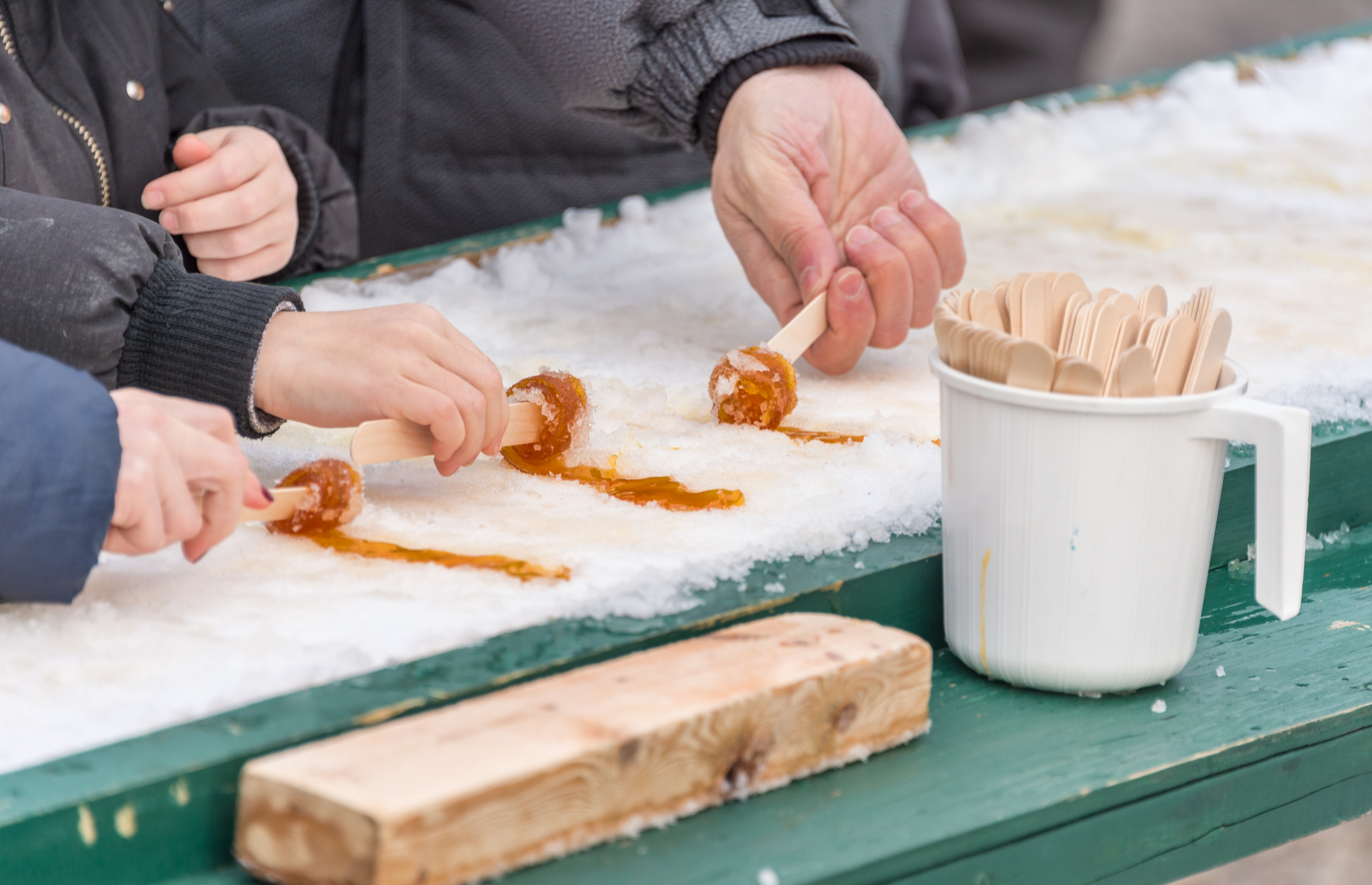 Marc Bruxelle/Shutterstock
Based north of the wonderfully-named Sainte-Émélie-de-L'Énergie, Auberge du Vieux Moulin offers all-season activities from canoeing and mountain biking to snowmobiling and dog-sledding. But the highlight, naturally, is a deep dive into maple syrup production. Really, who can resist testing and tasting at its rickety, backwoods shack?
3. Dog-sled into the great white open
At first sight, Mont Tremblant National Park seems fortress-like, crammed with crags and flooded with hard-to-reach lakes. But thanks to its place in history as the oldest and largest park in the province, it's spectacularly well set up to accommodate visitors.
In other words, it's a wonderful place to discover, particularly in midwinter when its contours are mapped with more than one hundred frozen lakes and too many snowy mountain tops to count.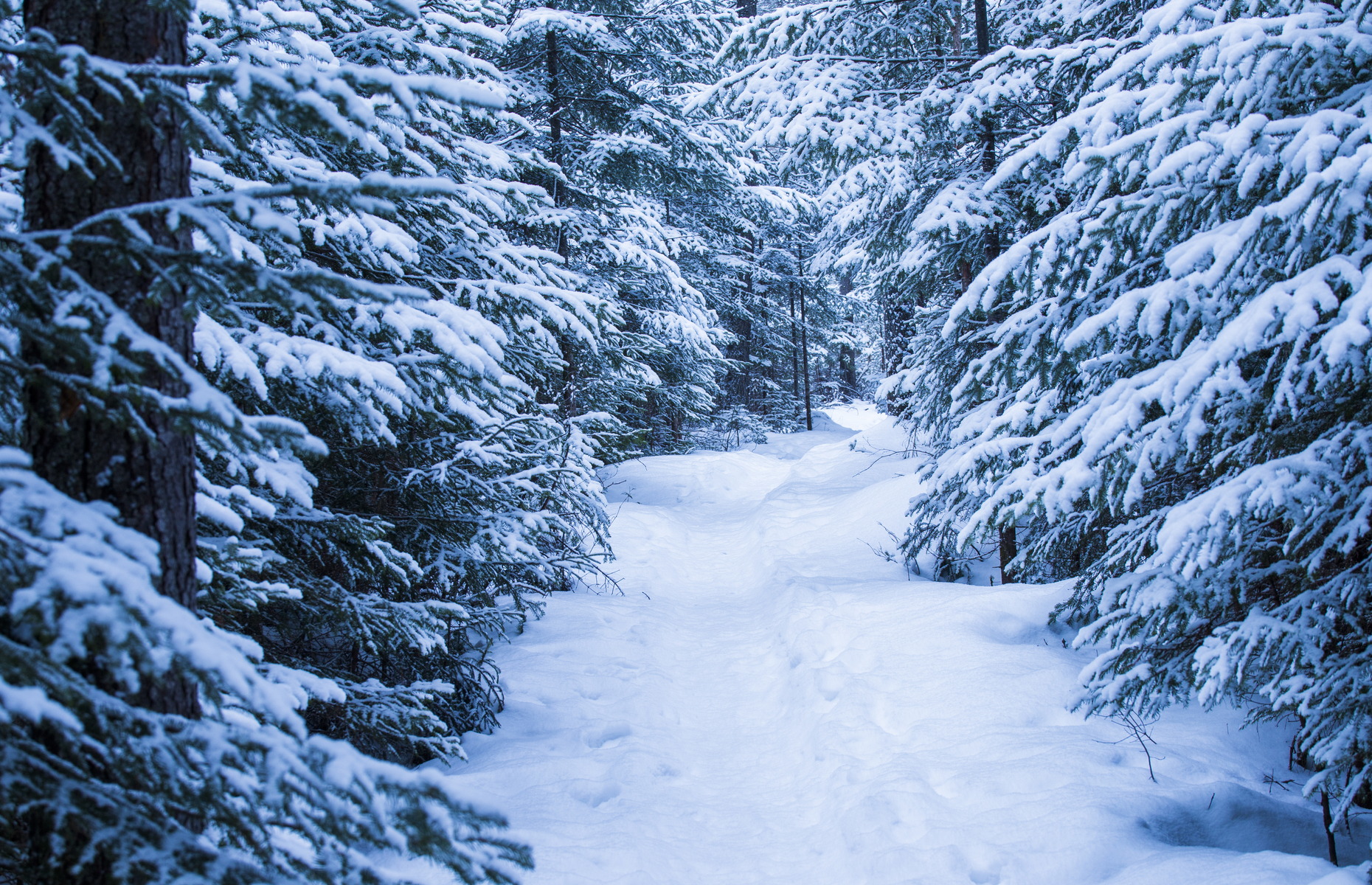 Mircea Costina/Shutterstock
To give yourself a head start each morning, base yourself in the thriving resort town of Mont Tremblant, or aim for somewhere quieter like Domaine Saint Bernard or Mont Blanc. And, if you only do one thing, suit and boot up to drive a team of huskies on a valley trail through a pine forest laden with freshly-fallen powder. The reward? Widescreen views of Mont Tremblant along the way.
4. Splash around in Saguenay Fjord National Park
Prepare to be wowed by Saguenay Fjord National Park if you drive the 2.5 hours north from Québec City. This ridiculously beautiful national park explodes to life in summer with sea kayakers and canoeists, fishermen and sailers, zodiac riders and pleasure cruisers. Then the thrills are dialled up when winter ushers in dog-sledding, snowshoeing, backcountry skiing and fat biking.
ian Tessier/Shutterstock
The point is, like in Mont Tremblant, there are choices and, no matter what, you'll find yourself in the midst of some kind of adventure on a stretch of the park's namesake 65-mile (105km) fjord. Stay in a ready-to-camp tent and take advantage of the ample wildlife-spotting opportunities (there are wolves, black bears, beavers, moose and the odd lynx).
The fjord also kicks a leg out into Saguenay-Saint-Lawrence Marine Park, where humpbacks and belugas tail-flip, flop and flourish. For the ultimate Québécois experience, paddle the fjord's black waters into the home of the whales, below the park's 980-foot-high (300m) cliffs.
5. Canoe and camp out at Lac Blanc
North of Saint-Alexis-des-Monts, the sparse road network thins out, giving way to a patchwork of far-flung lakes, frontier forests, gently undulating hills and rustic campgrounds, many of which are furnished with little other than fire pits and clearings for canvas tents.
READ MORE: The Ocean route: Halifax to Montréal by train
Hidden in this great outdoor Shangri-La is the wonderfully disinhibiting Pourvoirie du Lac Blanc, an age-old outfitter and boutique lodge set up to encourage all ages and abilities into the wild on micro-adventures. Chief among these is its overnight canoe safaris, to off-grid lakes armoured by beaver dams, and hikes to pre-erected, Amerindian lakeside campsites. Bring a rod to catch a lake trout for a barbecue or stargaze while listening to stories that continue the tradition of the area's First Nations people.
What comes next is up to you: a morning swim or paddle in a rabaska, a torpedo-shaped canoe made of tree bark and capable of carrying a tribe of 10.
6. Immerse yourself in Québécois spa culture
While it's the fully coloured-in landscape that drives most people to visit Québec, the province's obsession with health and wellness is another compelling reason. There are more than 200 full-service spas and most are equipped with mineral-rich pools and set amid dream-like forests, occupying that rare space between fantasy and reality.
Among those to consider are the Fairmont Le Château Montebello, the world's largest log cabin; the Balnea Spa in Bromont; Spa Eastman in the Eastern Townships; and Nordic Spa-Nature in Chelsea, north of Gatineau and the largest spa complex in North America. In such places, the everyday life is put on pause, reminding you why French Canadians are so happy and zenned-out in the first place.
Getting there
Air Canada flies to Montreal from Heathrow from £455 return. For more information on trips to Canada, visit Explore Canada and Québec Original
Lead image: Maurizio De Mattei/Shutterstock
Be the first to comment
Do you want to comment on this article? You need to be signed in for this feature