7 reasons to visit Southern Québec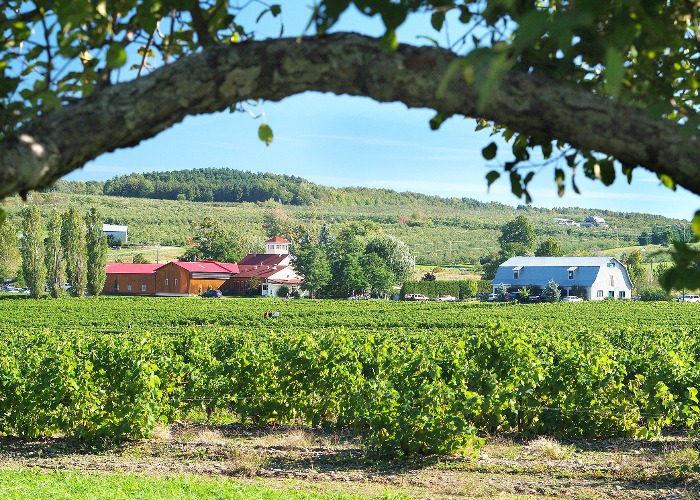 When you've tired of playing in Québec's cities, jump in a car and head out to the sprawling Canadian countryside for a different, more easy-going adventure
Travelling out of the city, the concrete landscape turns green and you'll be met with vineyards, forests and shimmering lakes as stunning Québec-du-Sud unfolds in front of you. The region, which comprises the areas of Eastern Townships, Montérégie and Centre-du-Québec, is less than a two-hour drive southeast of Montréal and around three hours southwest of Québec City.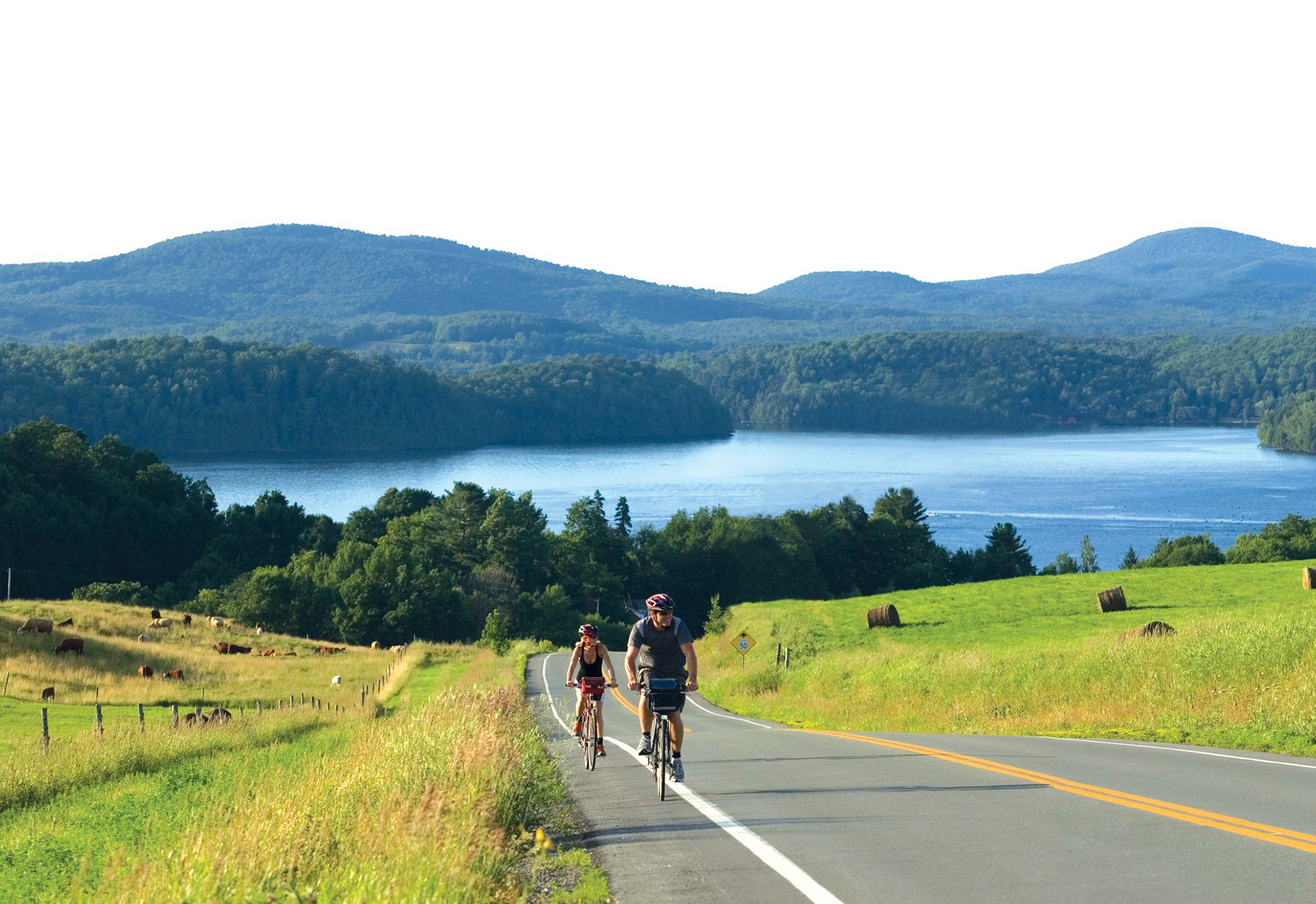 Sébastien Larose - Tourisme Cantons-de-l'Est
This is also where Canada meets the American border, bumping up with states like Vermont and New Hampshire, their New England charm transcending boundaries and leaving traces in Québec-du-Sud's architecture. But this is still very much Canada: friendly locals, good food and drink, a dash of c'est la vie and a guaranteed good time.
From vineyard and cider trails to top-class spas and hot air balloon rides, here are the best ways to explore Québec-du-Sud.
1. Go vineyard-hopping
Despite harsh, snowy winters, the area's fertile soil and warm, humid summers make Southern Québec ideal for wine-making, a secret that the region has mainly kept to itself (some wineries only distribute their goods within Québec). And where better to taste the (fermented) fruits of the winemakers' labour than where the grapes are grown, harvested and processed?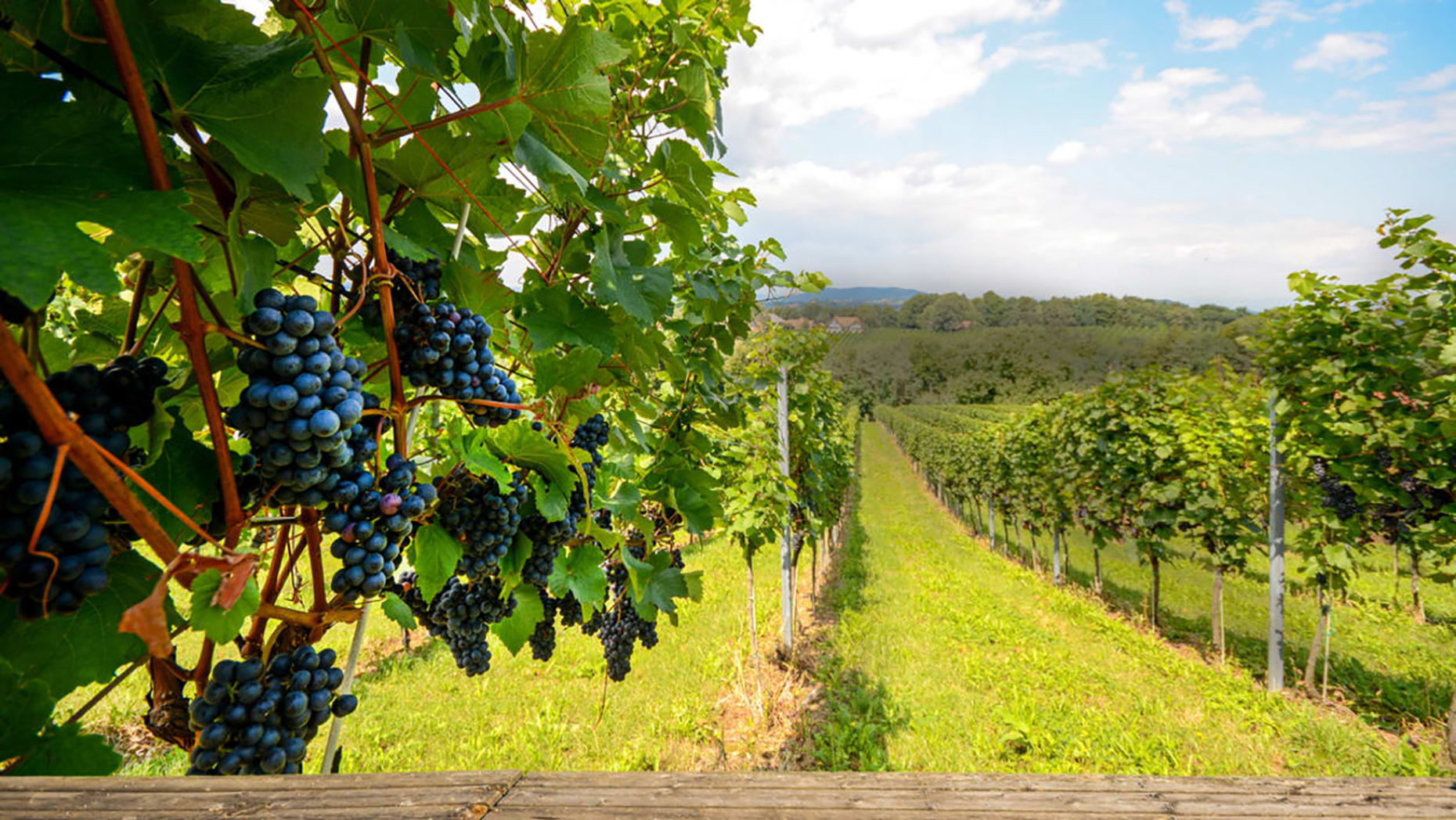 Vignoble L'Orpailleur - Tourisme Cantons-de-l'Est
The best place to plan a visit is in Eastern Townships where the Brome-Missisquoi Wine Route (Route des vins) runs through 20 idyllic vineyards. Follow the blue signposts on the road to each vignoble (select someone as the designated driver or hop on a bike to follow the cycle route), book in for a tour or simply kick back and try some samples. You'll definitely want to leave some space in your suitcase for liquid souvenirs.
Two highlights along the way are Vignoble L'Orpailleur and Val Caudalies. At the former, a guided tour is a must (tip: tours in English must be booked in advance). Enthusiastic staff completely dispel any myths that wine-making is a stuffy business and bring the process to life. And if you fancy just appreciating the bucolic surrounds, grab a table at the on-site restaurant. Make sure to try their award-winning sweet and floral ice wine, made with grapes harvested in deep winter.
At the equally idyllic Val Caudalies, ice cider is the signature serve and one of the first products the founders started making. Bring something to eat, pour a glass of wine (their vin blanc is incredibly drinkable) and pull up a table at the picnic area. Life doesn't get much better...
Read more: 7 reasons you need to visit Canada's Okanagan valley
2. Discover wild forests and national parks
While there's skiing, showshoeing and fat biking in winter, this region really comes into its own when the mercury rises. Forests shake off any sign of a winter frost and blanket the landscape in shades of green. Lakes unfreeze and glitter in the sun, providing a mirror for their picturesque surrounds. Summits on the skyline appear triumphant after shouldering another cold season. And that's all before the stunning fall foliage comes into effect, turning the countryside fiery hues of red, orange and yellow.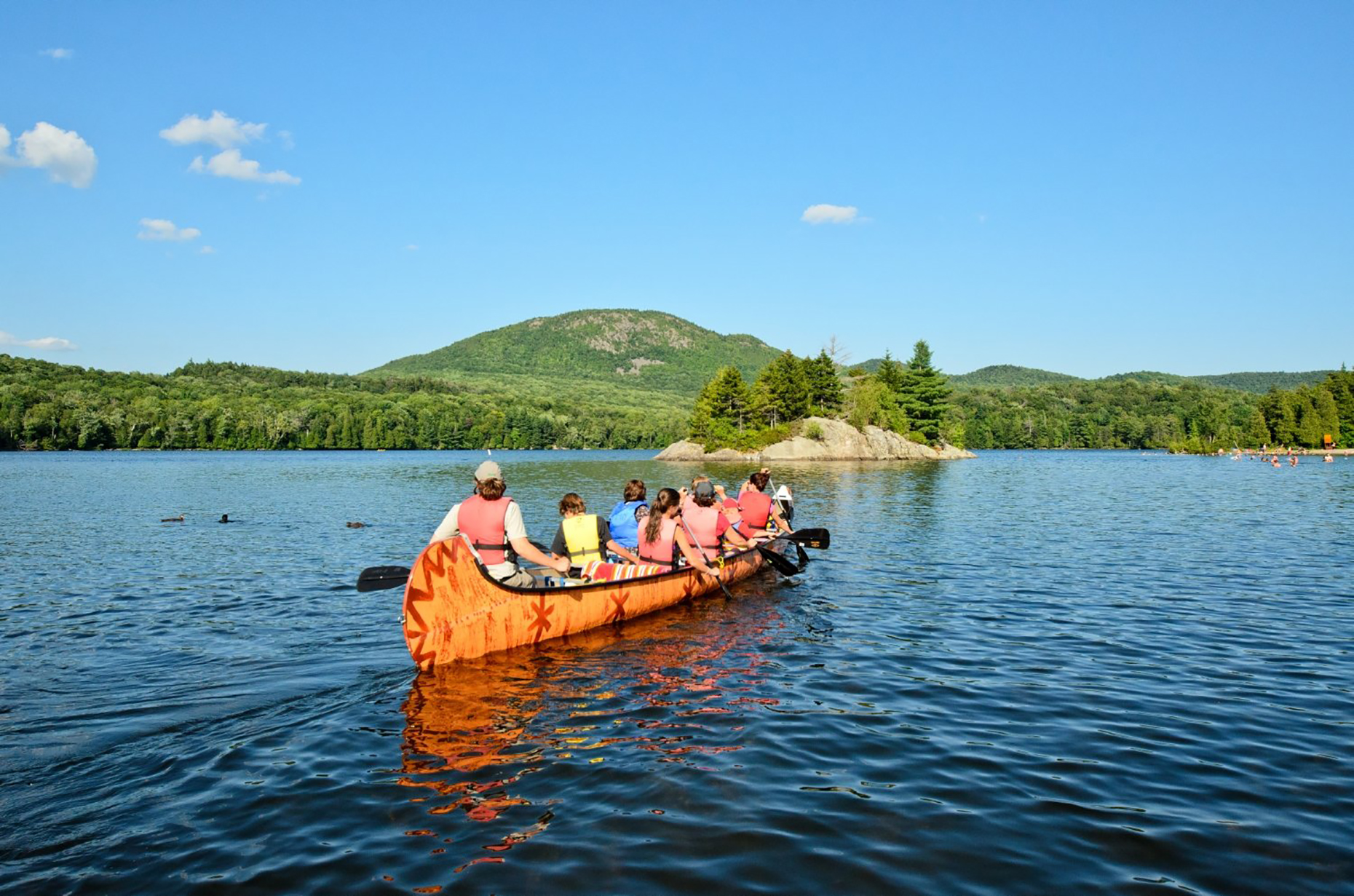 Parc national du Mont-Orford - Tourisme Cantons-de-l'Est
Head to Mont-Orford National Park, near the city of Sherbrooke in the southeast of the Québec-du-Sud region, to get back to nature. There's an activity for everyone here: mountain biking, hiking, kayaking or chilling out on one of two beaches set on a lake. Whatever takes your fancy, it's hard not to be bowled over and then blissed out by the stunning scenery.
For something a bit different, how about an after-dark adventure? Well, if you go down to the woods at Parc de la Gorge de Coaticook after sunset, you'll be in for a big surprise. Launched in 2014, Foresta Lumina tracks a 2.6km pathway through woodland, putting on a spectacular multimedia show along the way.
The walk takes in impressive projections, sensor-triggered sound and light effects, and interactive instrumental elements. Adults are guaranteed to be just as enchanted and mesmerised as little ones. This year, it's on until 13 October and it's recommended to book in advance (trust us, you won't want to miss out).
3. Sample cider in Québec's apple capital
Driving around Rougemont, in the Montérégie area, there's one thing that's immediately striking about the landscape. Almost everywhere you go, you'll find neat orchards, occasionally punctuated by buildings turning the region's abundant fruit into booze. After all, it's no wonder that the place dubbed the apple capital of Québec should also make some of the best cider to come out of the province.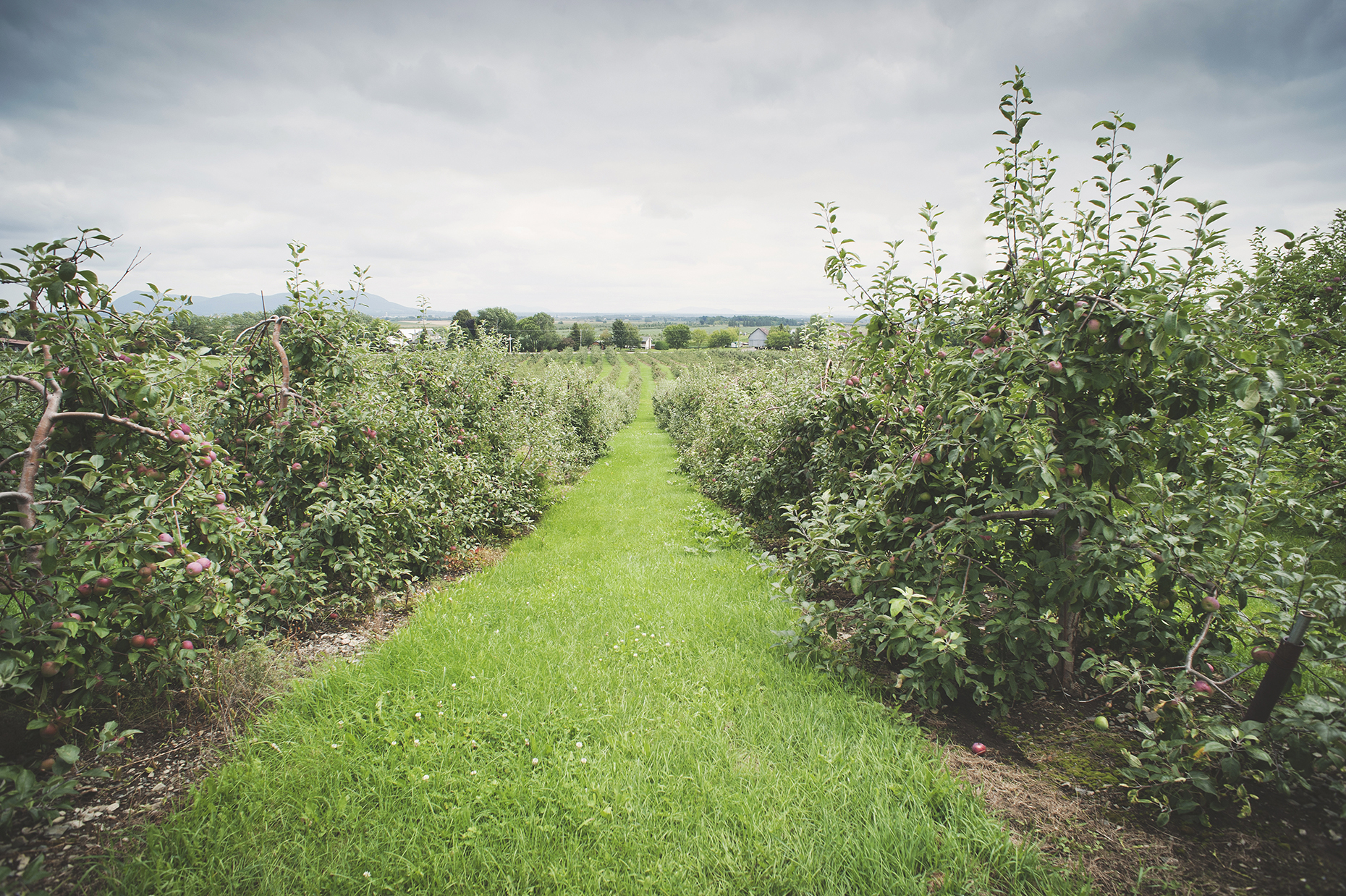 Tourisme Montérégie
To try a bit of everything, follow the La Route des Cidres and work your way around several cider houses. One that you shouldn't miss along the way is Cidrerie Michel Jodoin.
The orchard has been in the eponymous owner's family since 1901 but Michel only started producing cider here since the late 1980s, inspired by the traditional way to make champagne. The proof of his dedication to the craft is in the glass, with the cidrerie's light, dry ciders more akin to sparkling wines.
Look out for a bottle of the humorously named Attention, Ça Va Faire Pomme! (which loosely translates to attention, this is made with apple) or Boire La Vie En Rose (drink life through rose-tinted glasses; a sparkling rosé-style cider), after a guided tour.
4. Taste the best seasonal and local produce
Not to be outdone by stunning wines and ciders, food from this region is excellent too. Alongside seasonal vegetables, highlights here include stand-out cheese, duck and maple syrup (see where to find some of the best sugar shacks below). If you spot them on a menu (and it's highly likely you will), it's a good bet to order.
One of the best places to try the local fare is at a café de village which is exactly what it sounds like. Often the hub of a village or town, these charming and independent restaurants serve homely food made with excellent local ingredients.
Café Bistro Les Trois Grâces in Eastman is a shining example, where warm hospitality, chef Eve's deft hand with regional produce and generous plates make guests linger on the outside terrace and locals stop in for the menu du jour and a side of gossip. Think grilled sausages with roasted pepper and chopped olives, heaving pasta salads with seasonal vegetables and oozing goats' cheese with tomatoes and pesto.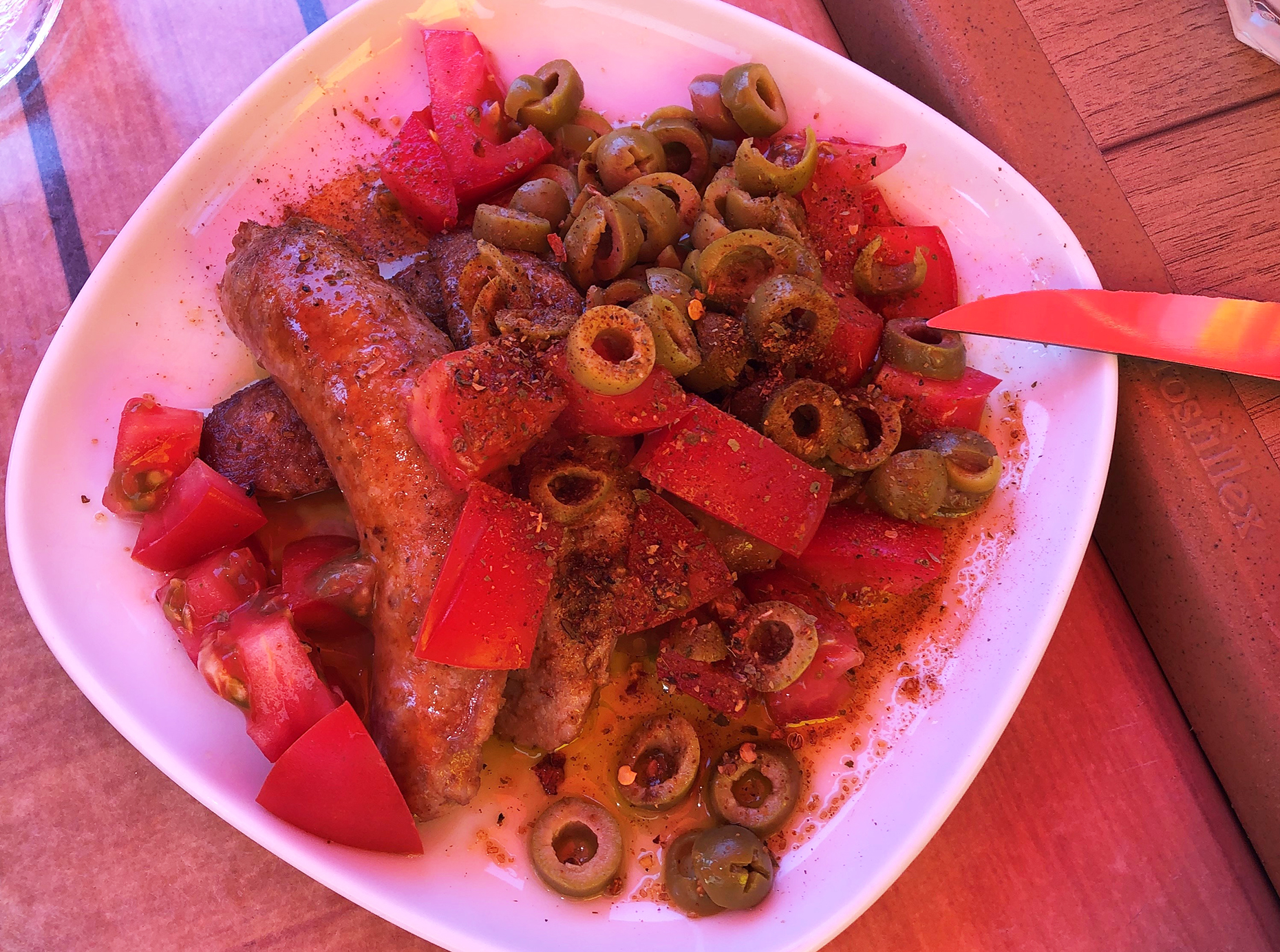 Daisy Meager
It's not all rustic cafés though. There are plenty of more refined spots to choose from. Try Bistro 4 Saisons, the hotel restaurant of chic Espace 4 Saisons in Orford. Make sure to choose duck for one of the courses – either delicately smoked and thinly sliced, with piquant rhubarb compote and kohlrabi as a starter or as a main where it comes in a robust salad with orange, pomegranate and roasted almonds.
Read more: Disover Prince Edward Island, another Canadian foodie paradise
5. See Southern Québec from above
If you're visiting Saint-Jean-sur-Richelieu, a city in eastern Montérégie, during the middle of August, it'll be hard for one of the area's major festivals to pass you by. All you have to do is look up early in the morning or just before nightfall to spot the fleet of brightly coloured hot air balloons which take to the skies in the annual International Balloon Festival of Saint-Jean-sur-Richelieu.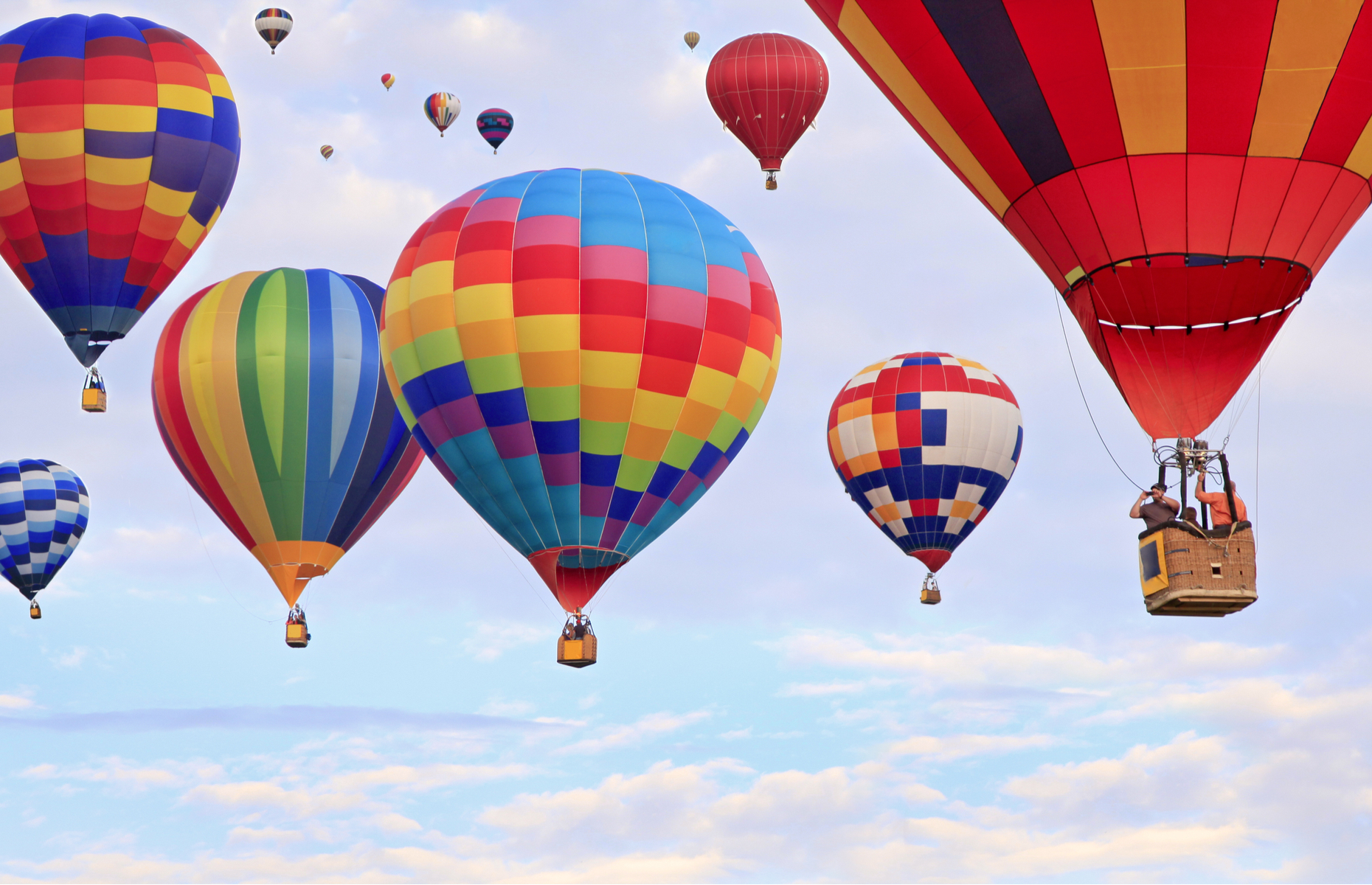 Vlad G/Shutterstock
But if you fancy being the one soaring above crop fields, skimming the very top branches of forests and scanning the horizon from up high, you can do so year round from just outside the centre of town.
La Magie de l'Air runs hot air balloon flights throughout the seasons, with rides over snow, greenery or fall colours equally as thrilling. While the experience in itself feels like a stunning and surreal dream as you glide effortlessly through the sky, this is a magical landscape in which to do it.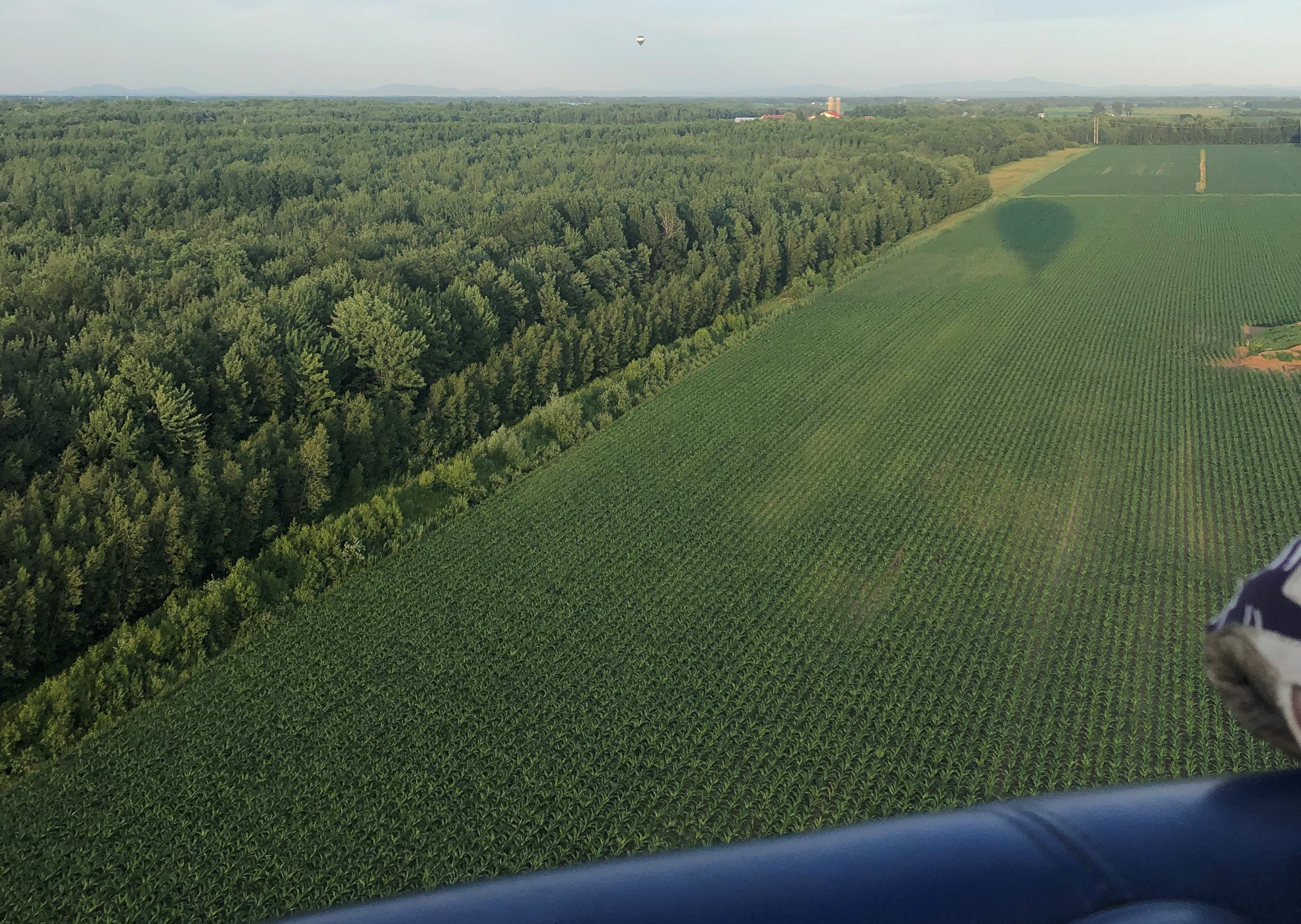 Daisy Meager
6. Chill out at the spa
The countryside moves at a slower pace of life than the big cities anyway, but take things down a notch further with a spa day. At Nordic-style spa Strøm (which has a couple of locations in Southern Québec), bask in the peace and quiet – and often complete silence – while moving between steamy saunas, freezing plunge pools and bubbling al fresco hot tubs.
It's easy to while away the time here, lazing around in swing chairs, grabbing a healthy snack from the on-site restaurant and, in the Sherbrooke spa, floating down to the beach. It'll be hard to drag yourself away from this little patch of paradise but when you do, you'll feel relaxed, rejuvenated and revived.
7. Indulge your sweet tooth at a sugar shack
Whether you go for a traditional spot or a more modern set-up, it's practically criminal not to visit a sugar shack while in Montérégie. It's one of the few regions in the whole country where maple syrup, one of Canada's most iconic exports, is produced.
Sucrerie de la Montagne, in the northwest of Montérégie, is a popular spot to visit. Open year round, the charming old-fashioned sugar shack lies deep within a 120-acre forest with around 3,000 maple trees.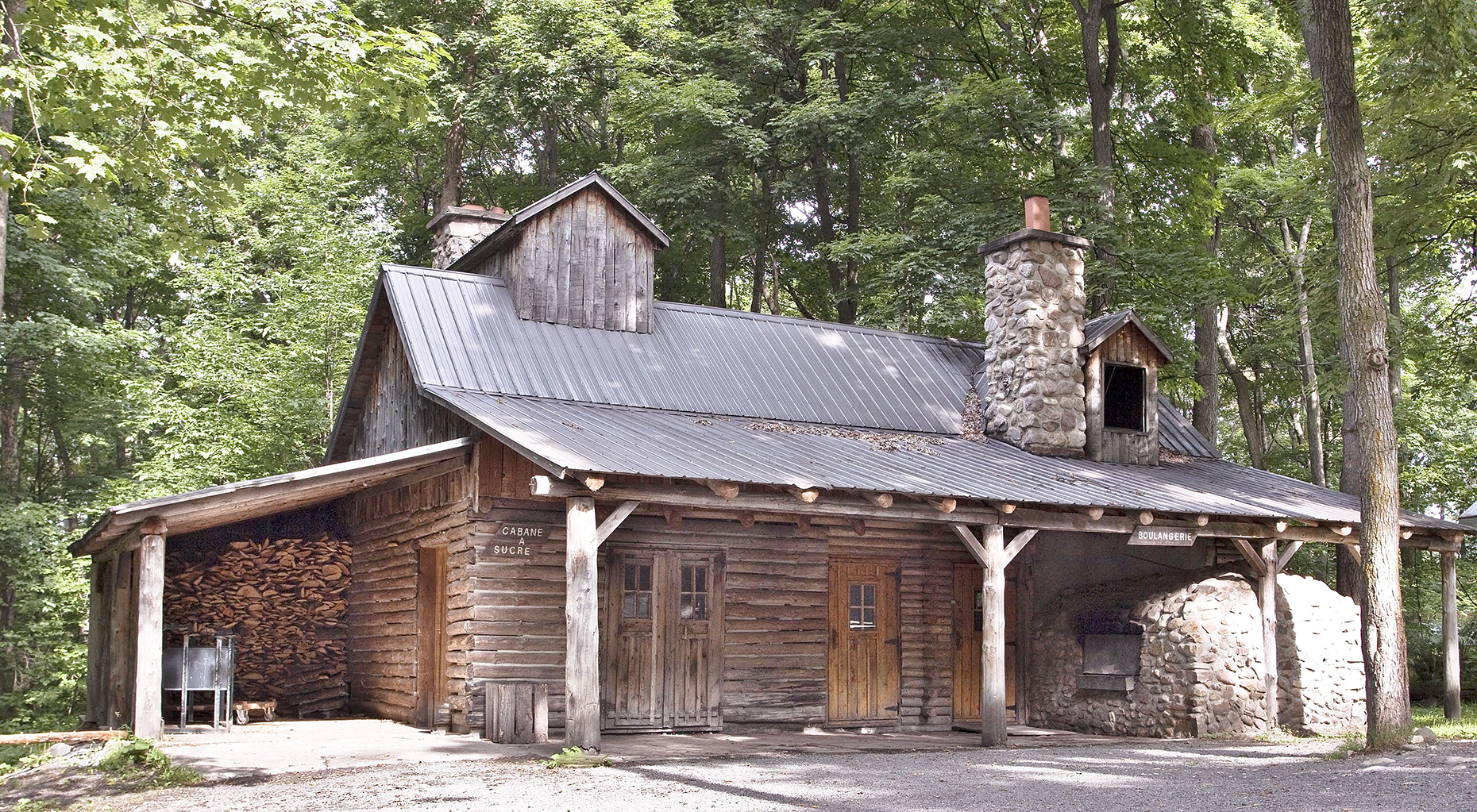 Tourisme Montérégie
Step into one of the cute cabins stuffed full to the rafters with knick-knacks and flanked by grand stone fireplaces, and enjoy a three-course meal which makes the most of its star product. By far, the highlight is sugar pie – a tooth-achingly indulgent tart made primarily with sugar, maple syrup and cream. In winter, don't miss the maple taffy which is made directly on fresh snow.
The best time to visit the region's sugar shacks is during spring when the maple trees start to be harvested for their sap and the 'sugaring off' is in full swing. But many places host activities like tours and live music and have on-site restaurants showcasing their maple products, so make a day trip well spent whatever the time of year.
Getting there: There are non-stop flights from London Gatwick and London Heathrow to Montréal. From there, it's best to hire a car to travel around the countryside.
For more information, visit www.quebecoriginal.com. For more information on individual regions, visit www.easterntownships.org, www.tourismecentreduquebec.com and www.tourisme-monteregie.qc.ca/en.
Lead image: Vignoble L'Orpailleur - Tourisme Cantons-de-l'Est
Be the first to comment
Do you want to comment on this article? You need to be signed in for this feature