Ultimate stops on the Pacific Coast Highway
This is the ultimate coastal California road trip – one to take with the windows rolled down and shades on. Here are some of the best places to stop, stay and play along the way, when it is safe to do so following the latest landslide near Big Sur and COVID-19.
Why hit the road?
Road trips don't come much more classic than the wiggly, salt-sprayed drive along California's Highway 1, or the Pacific Coast Highway.
It curves and soars past honeyed beaches, dipping under the shadows of caramel and apricot-hued cliffs and plunging through forests of towering coastal redwood trees. It also passes through some of the state's most beguiling beach towns and cities, with all the fish tacos and burgers you can manage to eat along the way.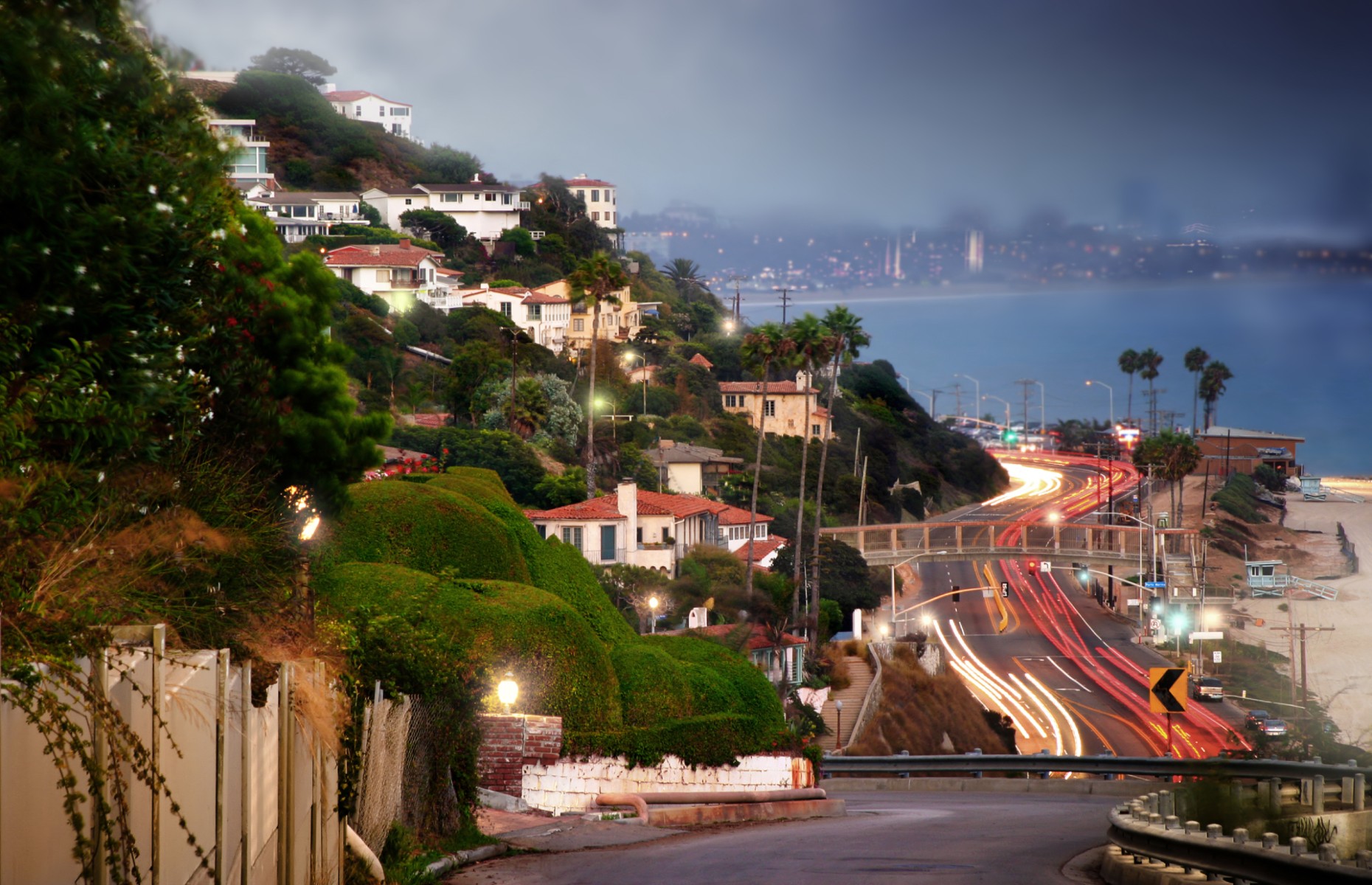 CURAphotography/Shutterstock
The route stretches for around 650 miles, from Dana Point in the south up to Leggett in Mendocino County, north of San Francisco. Which way you travel depends on how much you like living on the edge. Driving north to south puts you closer to the scenery but also, especially on the coast-skimming portion that wiggles through Big Sur, closer to the cliffs next to the Pacific Ocean.
Here's our pick of the best places to stay along California's Highway 1, along with ideas on what to see, do and eat during your road trip.
La Jolla
La Jolla, a chic beachside area close to San Diego, is actually south of the official start of the Pacific Coast Highway, but it's a lovely spot to spend a couple of days chilling out by the beach either before hitting the road or before flying home.
Hike on dramatic oceanside and forested trails in Torrey Pines State Natural Reserve, peer in rock pools at Shell Beach, or browse the shops in downtown. D.G. Wills Books is a must, though there is a very real danger of getting lost in the labyrinth of new and used tomes, including first editions. Grab a drink at We Olive, whose narrow shop leads to a tiny terrace with sunset views and reliably good wines.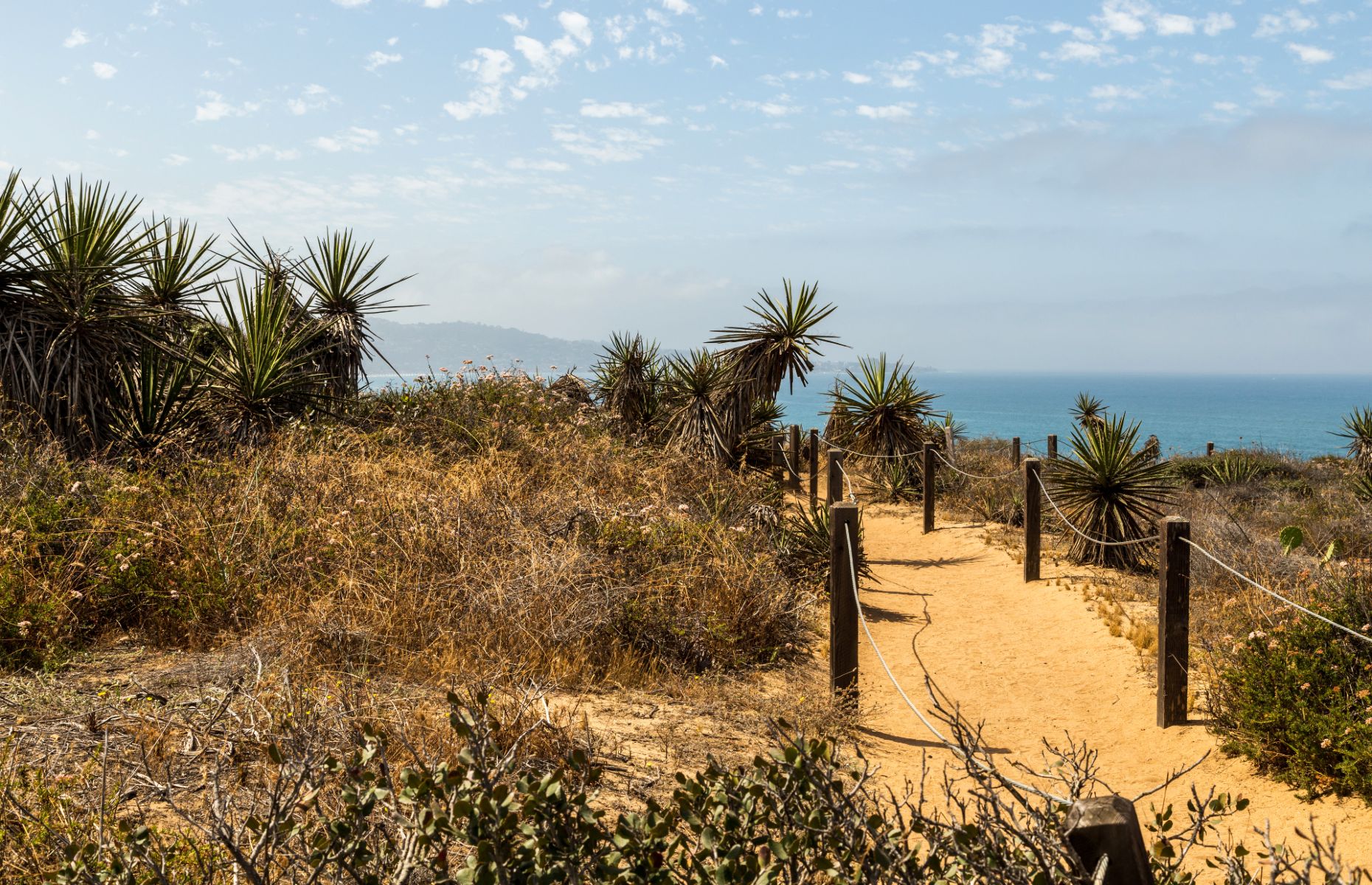 ZAB Photographie/Shutterstock
Where to stay: La Jolla Shores Hotel has cosy rooms right by the beach. Arrange a BBQ cookout, with tables, chairs, cooking equipment and ready-to-grill or already pre-cooked dishes to enjoy right on the sand. Or eat at one of the oceanside restaurants, with fresh seafood at The Shores or fine-dining (as waves lap at the huge picture windows) at The Marine Room.
Stop off at: San Diego Botanic Garden, which is actually north of La Jolla. Wander around gardens bursting with colour and heady floral scents, see hummingbirds and butterflies flit by and meet Sam, a heavyweight Galapagos tortoise.
Dana Point
Dana Point is a compact city that packs in classic California experiences: surfing (or watching others surf), whale and dolphin spotting, ocean vistas and ramshackle marinas filled with boats, souvenir shops and open-sided restaurants.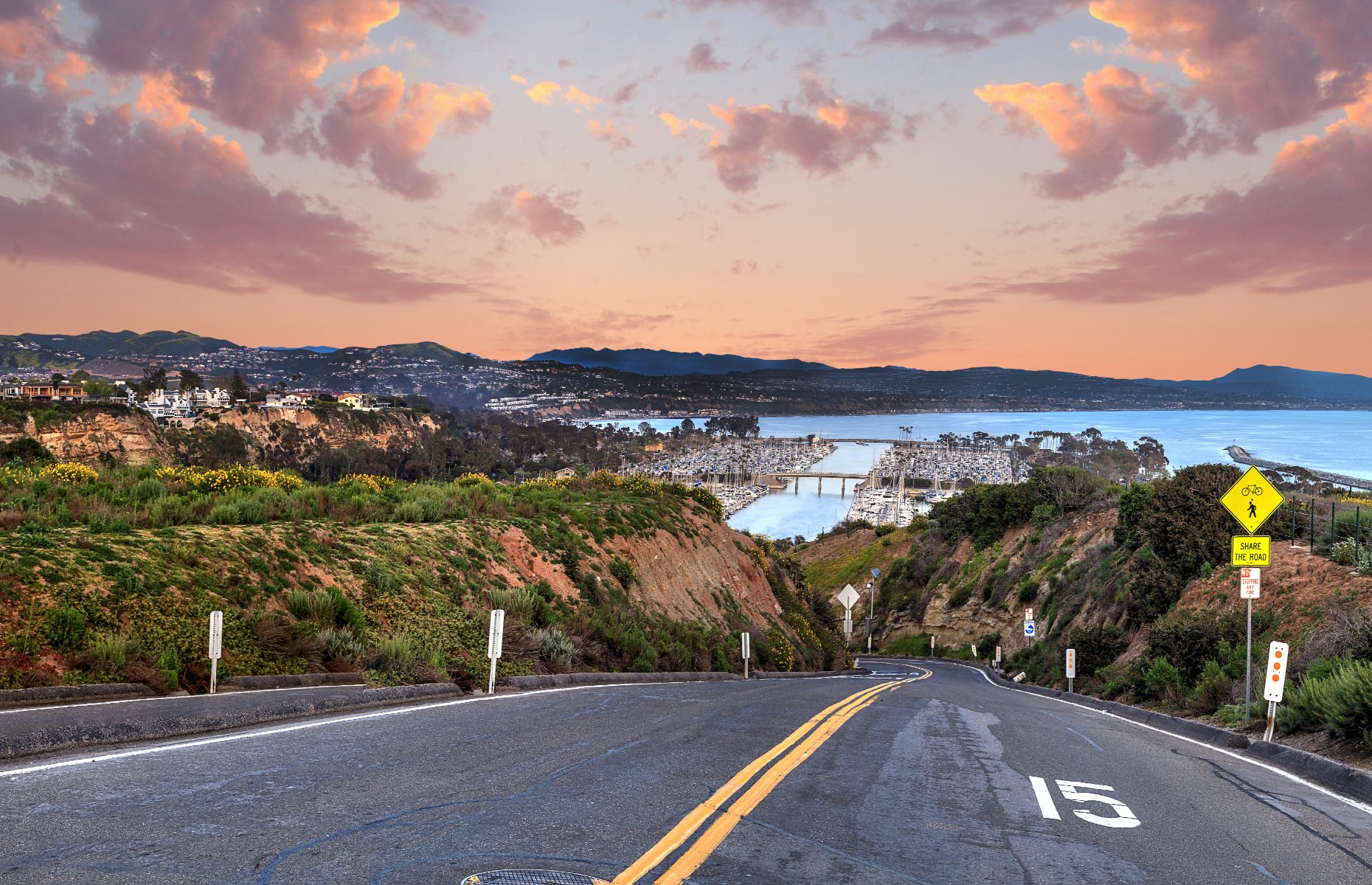 SunflowerMomma/Shutterstock
Take a surf lesson at Doheny State Beach, book a boat cruise or just tread the boardwalks of Dana Point Harbor, maybe grabbing a drink to ponder the journey ahead – this is officially the start of Highway 1.
Where to stay: Laguna Cliffs Marriott Resort is a destination in itself, with sweeping grounds, a tucked-away outdoor pool and rooms with balconies staring down at the ocean. Drink and dine by the outdoor fire pits, or rent a surfboard to join locals in the waves.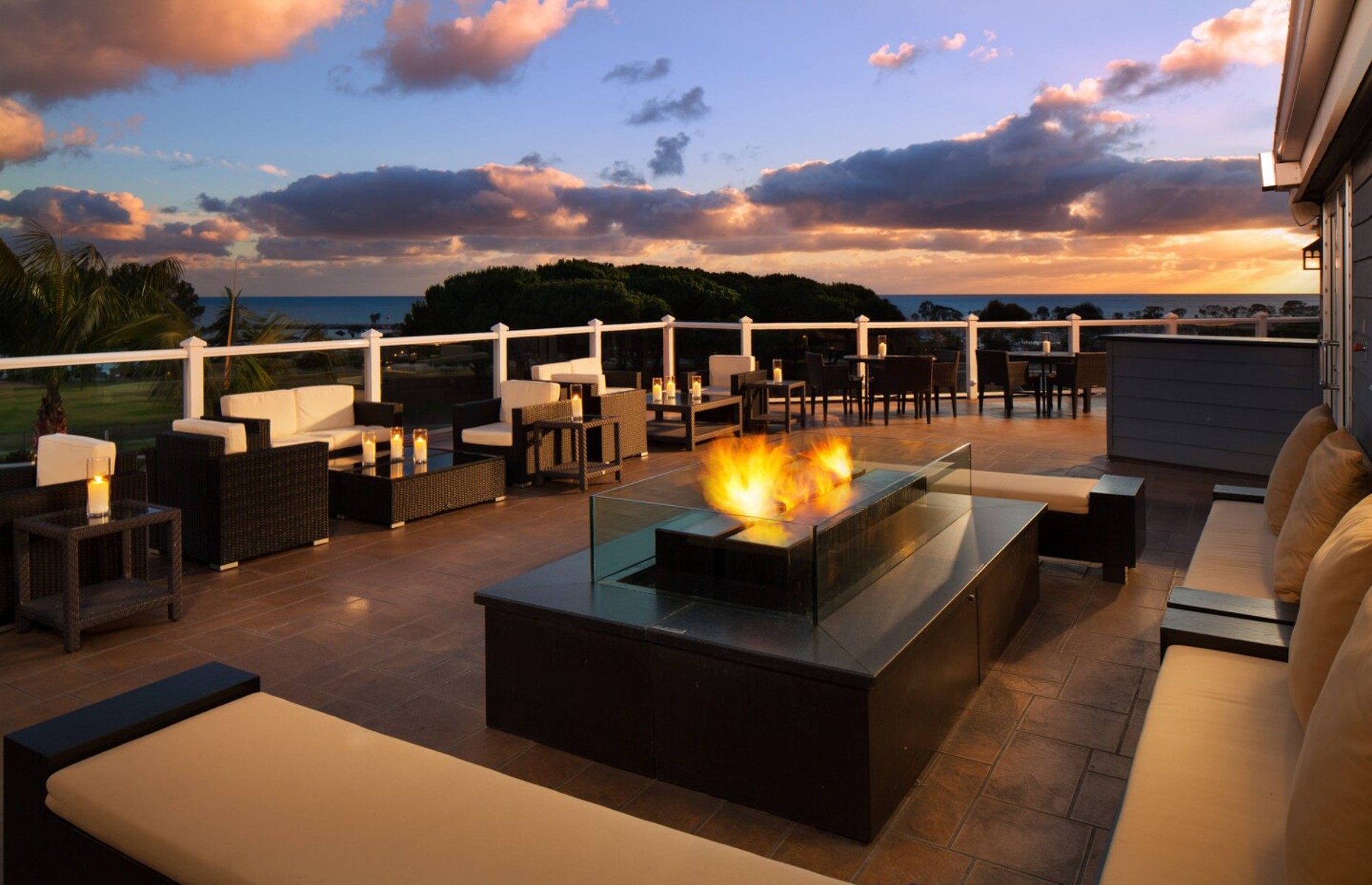 Marriott.com
Stop off at: Crystal Cove State Park, right by Highway 1. Hike one of the trails or just stretch your legs on the pale gold beach, maybe pottering around the rock pools.
Santa Monica
Save LA for another trip (perhaps before or after your epic road trip) and stick to the beach areas. Santa Monica, a city in its own right but close to LAX, is a lovely place to spend a couple of nights. Its walkable downtown has a mix of well-known chains, locally focused gift shops and vintage emporiums stuffed with fashion treasures, while bars like The Misfit are perfect places to perch with a cocktail and sharing plates.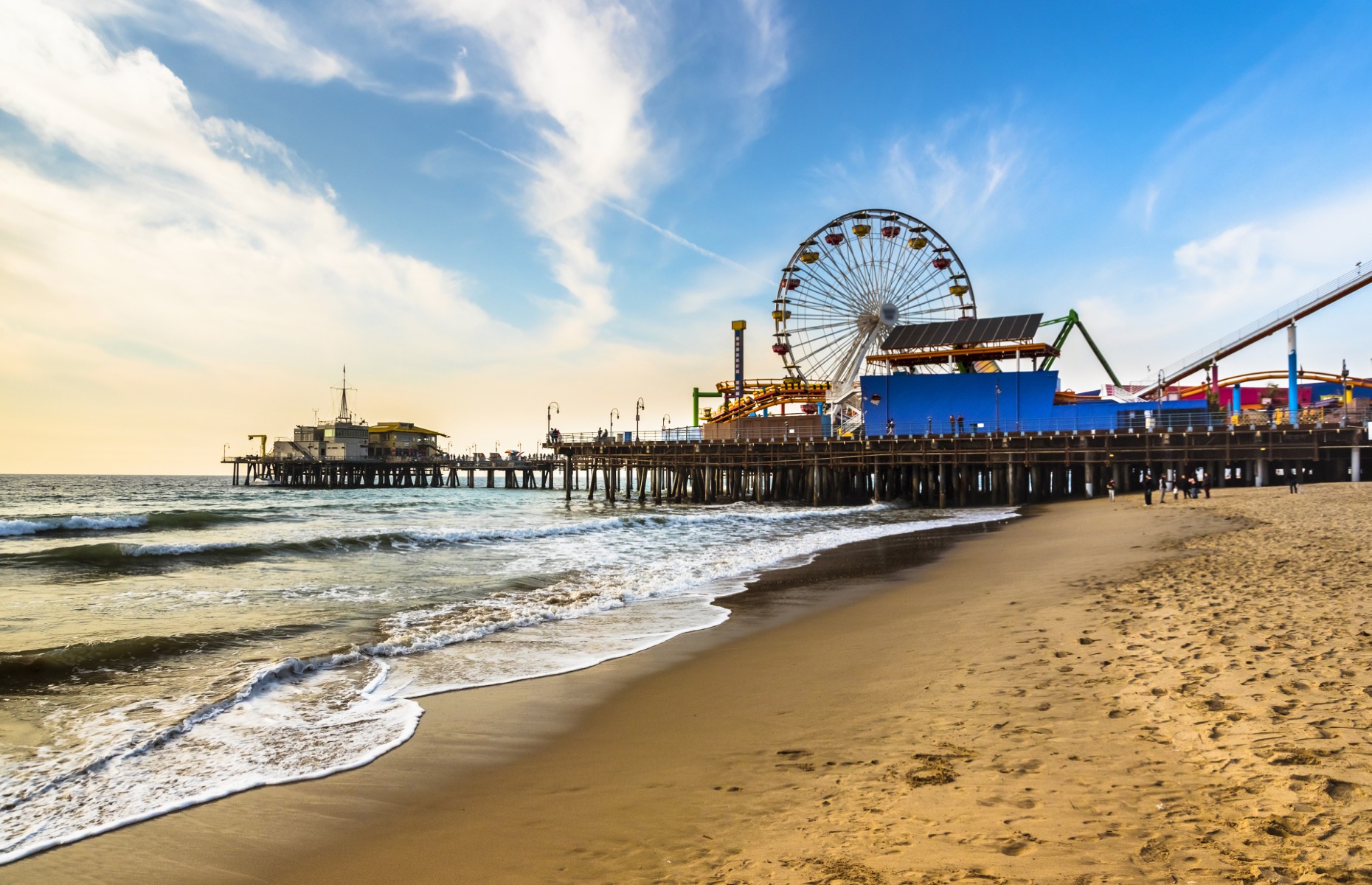 ProDesign studio/Shutterstock
The main draw, though, is the enormous sandy beach, where people sunbathe, thwack volleyballs and work out in an open-air gym. And, of course, Santa Monica Pier, a retro riot of fun fair rides, candy floss sellers and casual seafood restaurants.
Where to stay: The Loews Santa Monica is steps from the beach and pier, and serves fresh, beachy cuisine in its main restaurant and bar or on tables by the outdoor pool with ocean views. The best rooms have terraces with fire pits to maximise your ocean-gazing time – watching the sky turn from cornflower blue to inky navy, via blazing orange and pink, while toasting marshmallows on an open flame is basically the dream.
Stop off at: Santa Barbara. Stay overnight if you have time, or grab lunch at Santa Barbara Public Market, an indoor food hall with hot food from noodles to wood-fired pizzas, plus stalls to stock up on wine, artisan breads, cheese and charcuterie for the road or a beach picnic.
READ MORE: A guide to Los Angeles
Solvang
Fans of cult 2004 movie Sideways may recognise many spots in and around Solvang, where Danish-style cottages house Scandinavian restaurants, wine bars and shops stuffed with Christmas decorations (all year round). It looks like a toy town at first, but its Danish heritage is completely genuine.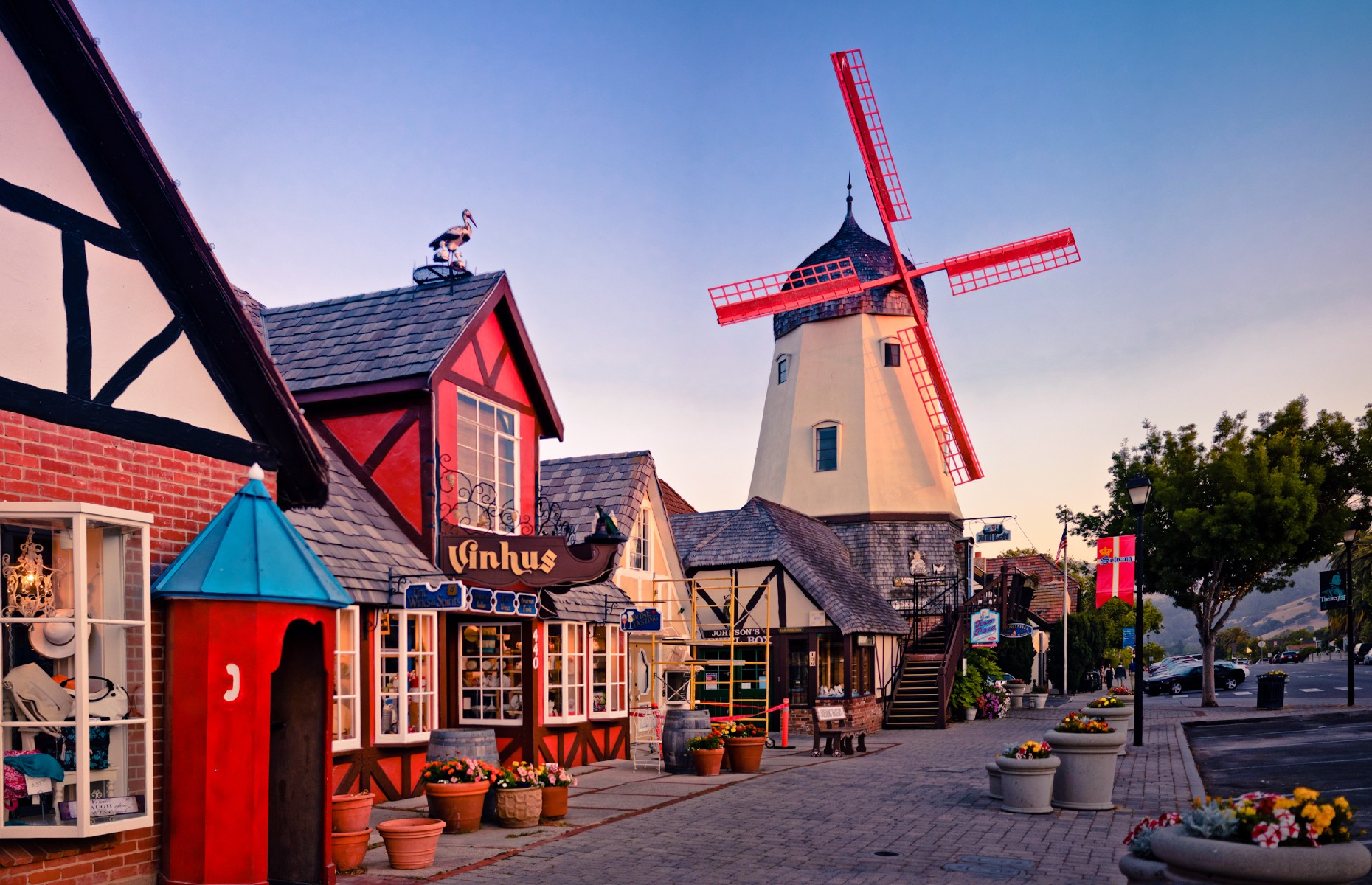 fox_lei/Shutterstock
READ MORE: These American destinations feel like you're visiting another country
See exhibits on the city's residents at Elverhøj Museum of History & Art, and try traditional Danish specialities like aebleskiver (puffy doughnuts) at Solvang Restaurant, where the film's lead characters, Miles and Jack, eat breakfast in one scene; a plaque marks their leather-clad booth.
It's a gateway to the Santa Ynez Valley, where Miles and Jack go wine-tasting with varying degrees of success, so allow at least half a day to explore a few wineries and taste some pinot noir.
Where to stay: Ballard Inn, a short drive from Solvang's centre, is one of the area's most charming hotels. Help yourself to coffee and tea to sip in the elegant lounge or on the wrap-around porch, join the daily wine hour or just hunker down in your room – many have fireplaces and cosy armchairs. Book in advance for a meal at The Gathering Table, which specialises in French-Asian cuisine using fresh, regional ingredients.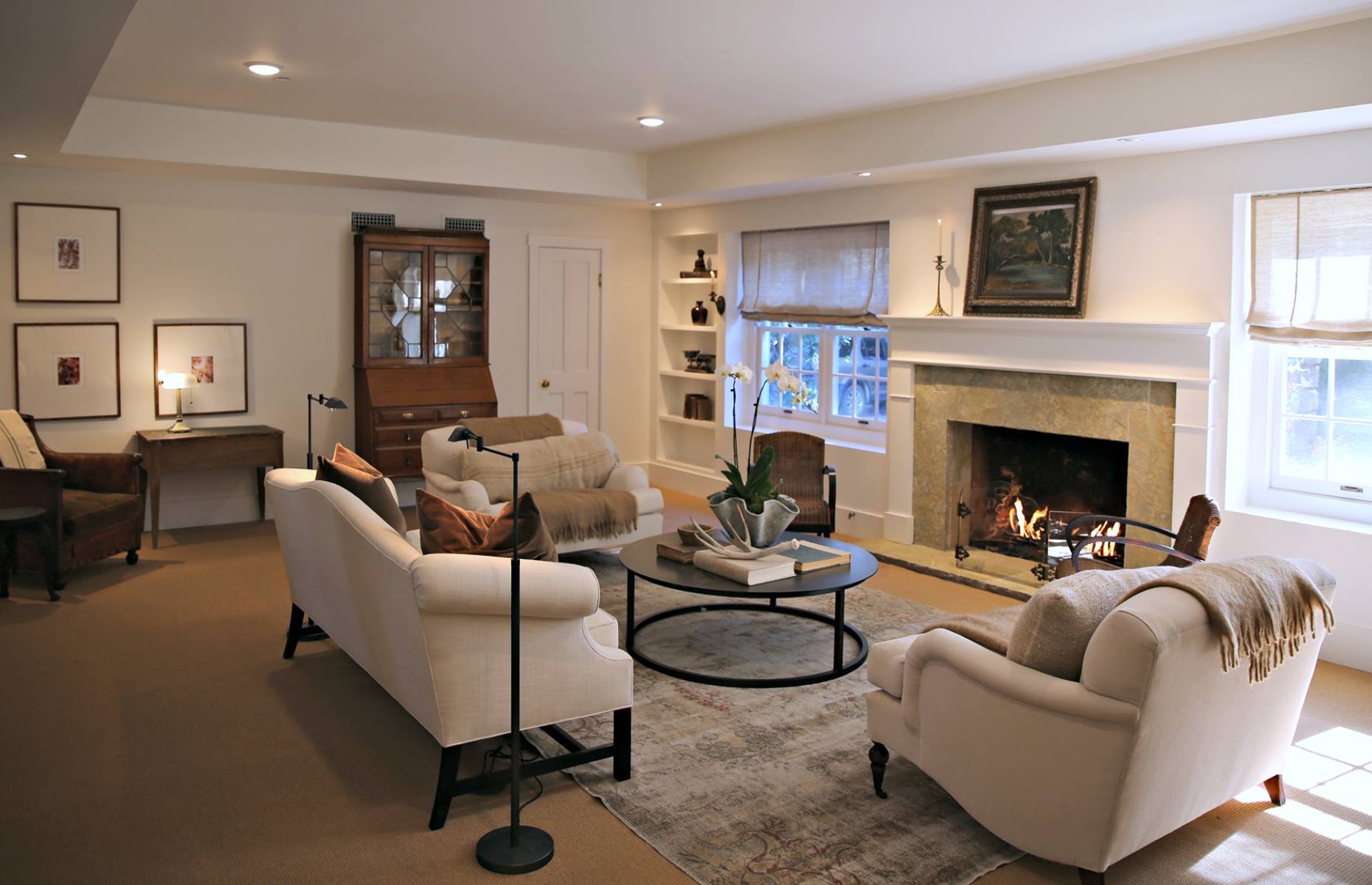 The Ballard Inn & Gathering Table/Facebook
Stop off at: The Hitching Post in Santa Maria Valley. This isn't the one featured in Sideways (that's The Hitching Post II) but it is a classic, Wild West–style restaurant and one of the best places to try Santa Maria–style barbecue, where meat is cooked over native coast live oak.
Avila Beach
You might have an epiphany after spending a little time in Avila, a laid-back beach town on the Central Coast. Everyday stresses just seem to fall away as you arrive at a world that's all about pottering along the sand, scouring the horizon for whales and spending as much time as possible in the water. This is surely how life should be.
Rent a kayak from Avila Beach Paddlesports and paddle under a pier populated by honking sea lions and rocks blanketed with pelicans to reach Point San Luis Lighthouse. There, you can pull your kayak onto the sandy beach and take a hike up to the Prairie Victorian lighthouse buildings.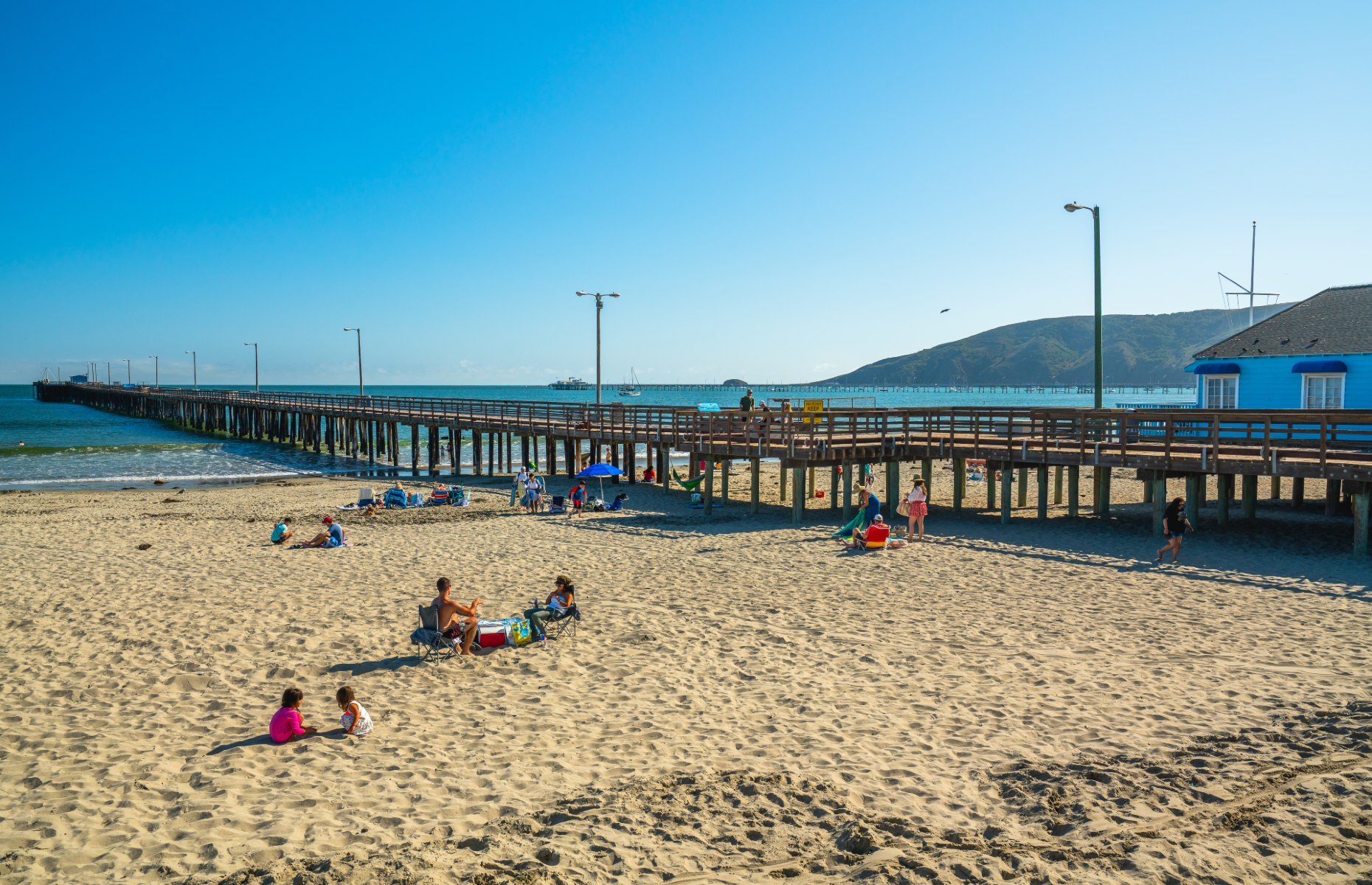 Hanna Tor/Shutterstock
Book a soak at Sycamore Mineral Springs, which has tubs dotted in wooded hillsides. Some are designed for couples and others for groups of friends, and each draws from the area's natural thermal springs.
Where to stay: Avila Lighthouse Suites, whose huge rooms combine classic seaside chic with quirky details. Most rooms have balconies overlooking the pool and gazing towards the ocean.
Stop off at: Avila Valley Barn, a farm where you can feed horses and goats, take a ride on the back of a tractor, pick your own fruit and grab some homemade pies for the road.
San Luis Obispo
It may be a short drive away from Avila Beach, but San Luis Obispo, or SLO, is worth a stop. Make this a break from sitting behind the wheel and stretch your legs strolling the compact downtown and picking up unusual souvenirs like air plants, eco-friendly clothing and art inspired by the region's coastal and wine-striped landscapes.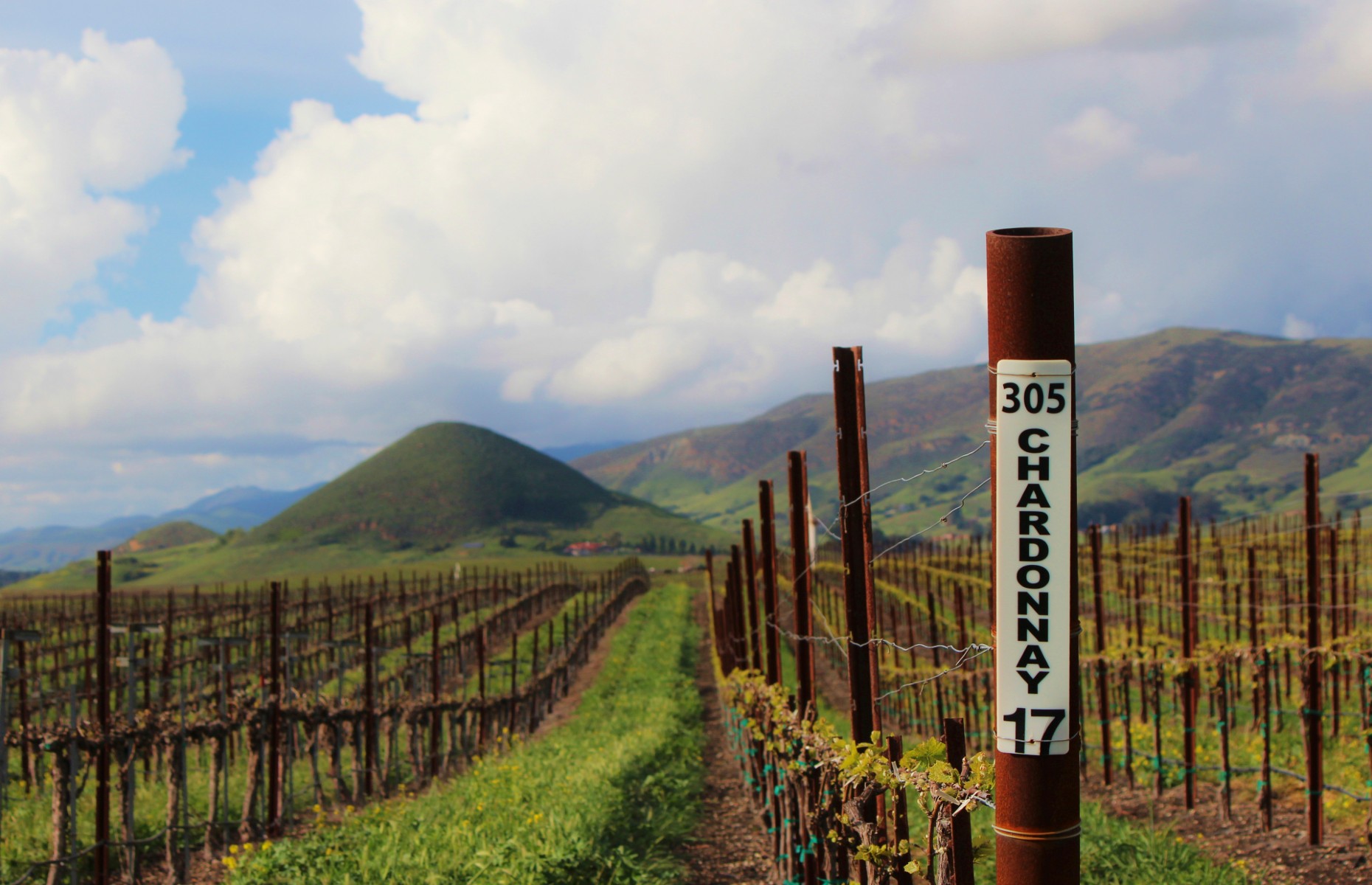 ThoseLittleWings/Shutterstock
This is a college town (many of the region's winemakers studied here at Cal Poly) so there's usually lots going on in terms of live music and nightlife. Check out SLO Brew for craft beers and bands.
If you happen to stay on a Thursday, don't miss the farmers' market (temporarily closed) – it takes over six blocks with craft and produce stalls, live music stages, and vendors selling BBQ tri-tip (tender grilled beef) sandwiches and grilled corn.
Where to stay: Hotel San Luis Obispo opened in late 2019 and already feels like an integral part of the community. Rooms are filled with locally crafted furniture and decor, while each has a balcony or sunken terrace with views of surrounding vineyards and the Nine Sisters, a string of volcanic mountains. The lobby-adjacent bar serves regional wines and flatbreads topped with seasonal veg, with tables spilling out onto a terrace next to the outdoor pool.
Stop off at: Morro Bay. The highway skims right through this craggy beauty, whose peaked volcanic rock looms over pale sand beaches. Thick-furred sea otters float in the harbour and can often be seen preening and playing close to the shore.
READ MORE: 6 things you must do in San Luis Obispo
Big Sur
While this part of Highway 1 is currently closed following a landslide at the end of January 2021, once it reopens, you'll be in for a pleasant surprise. This part is widely considered the most beautiful stretch – or perhaps it should be called a "wiggle", given the way the ribbon-like road unfurls beneath the cliffs and above the bold blue ocean. Drive slow to allow plenty of gawping time as you pass above creamy beaches, cross Bixby Bridge and view teal and turquoise waters from bluffs fringed with fluffy pampas grass.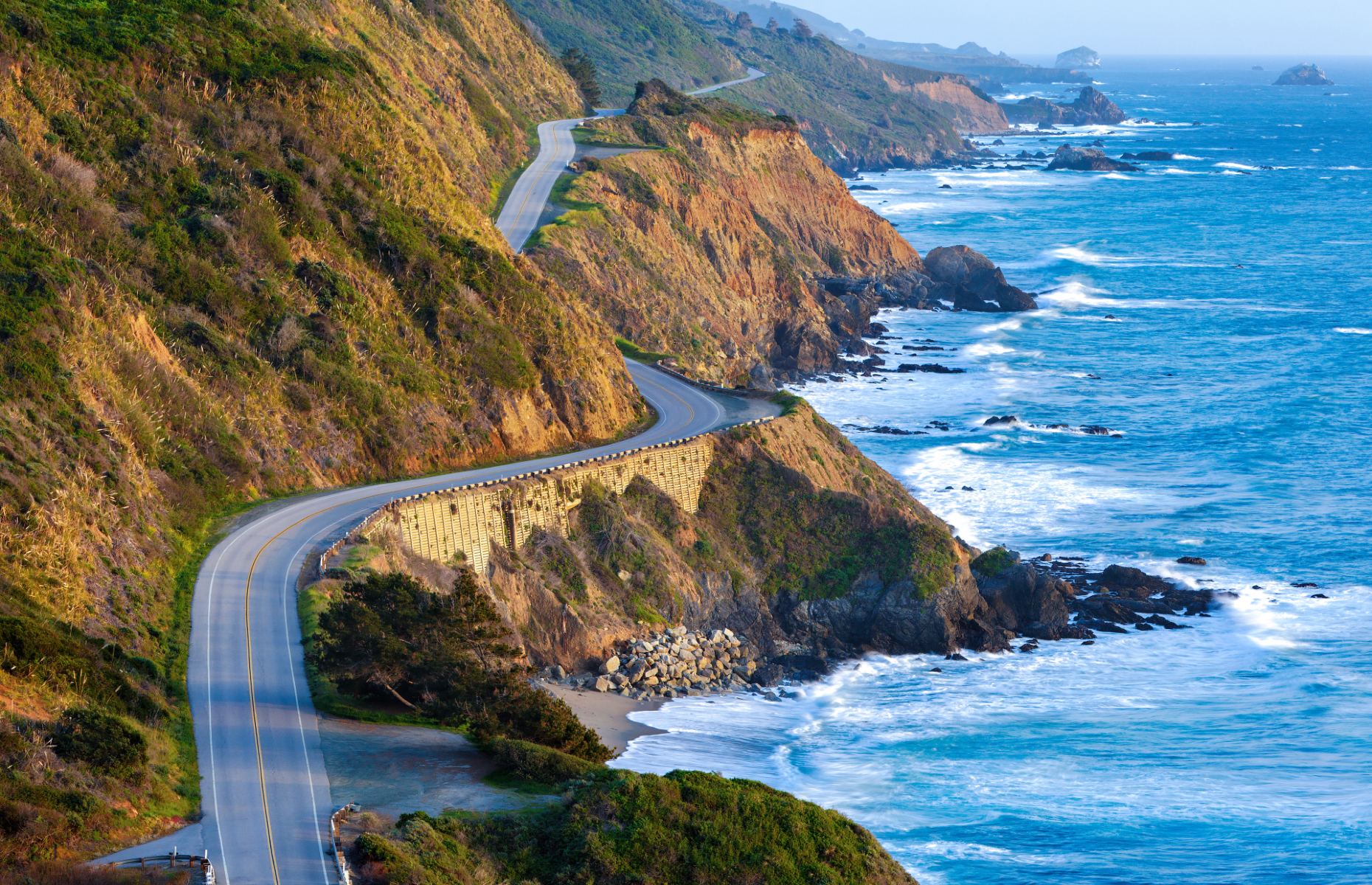 Doug Meek/Shutterstock
Catch sunset from the patio of cliff top restaurant and bar Nepenthe, which has served hippies, beatniks and road trippers since 1949 (Jack Kerouac was a patron). And rise early for a hike in one of the area's three state parks – Julia Pfeiffer Burns, Pfeiffer Big Sur and Andrew Molera – with wooded trails leading to waterfalls or beaches strewn with driftwood.
Where to stay: You might be tempted to cancel the rest of the road trip after checking into Glen Oaks, whose most beguiling cabins are tucked among redwood trees. This is rustic accommodation in its most romantic sense, with huge beds, beautifully crafted wooden furniture, proper coffee and a huge shower room with underfloor heating. Best of all is the outdoor bath tub; fill it after dark and gaze up at stars peeping through the tree canopies.
Stop off at: Big Sur Roadhouse, attached to the hotel, serves hearty breakfasts like scrambles, French toast and burritos on a patio with fire pits – perfect for refuelling before getting back on the road.
READ MORE: California's Central Coast road trip
Carmel-by-the-Sea
Pretty Carmel is a place of posh boutiques, cosy bistros and tree-lined pavements. You'll want to spend some time on the pale, soft sand of Carmel Beach and witness a lilac-tinged sunset while watching people go by, usually with a cute dog or three in tow.
Take a road trip within a road trip by cruising along the 17-Mile Drive, a scenic route wiggling past alabaster beaches, harbour seal colonies and the famous lone cypress tree (pictured), which stands on a solitary craggy perch over the ocean. Or explore by bike – Mad Dogs & Englishmen has electric and hybrid bikes that can handle the wavy hills.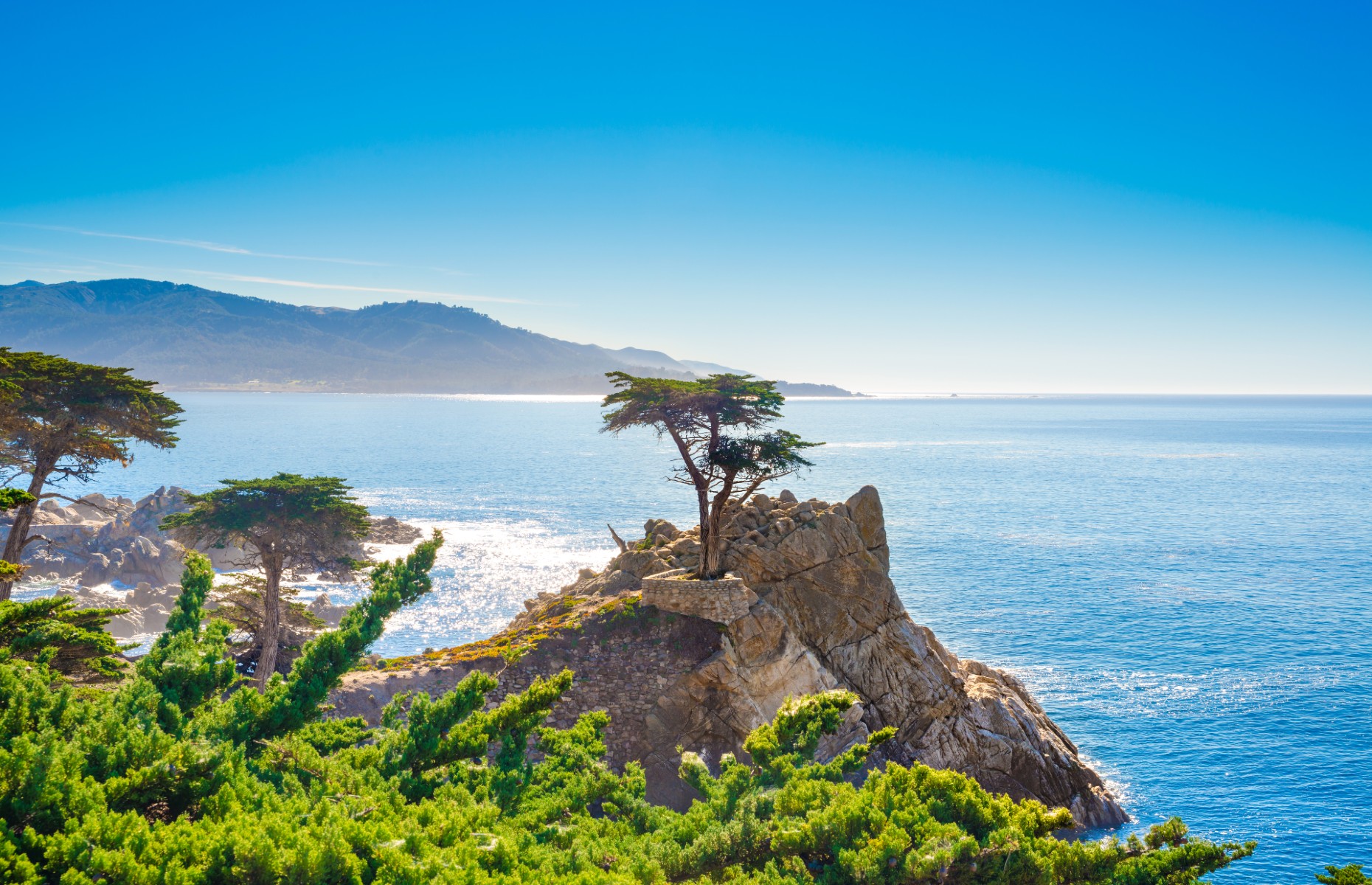 Alexander Demyanenko/Shutterstock
Where to stay: There's a quaint English vibe to much of the town, and Tally Ho Inn distils this to its very essence with rose-filled patios, fireplaces, four-poster beds and chintzy floral furnishings. The views, though, are unmistakably coastal Californian, especially from rooms with balconies staring straight at the Pacific.
Stop off at: Santa Cruz Boardwalk. The rides are only open on certain days, but there's something fascinating about strolling past shuttered hotdog stands and underneath the unmoving candy-coloured cabs of the Sky Glider, frozen against the sky. The broad, biscuity beach is often miraculously quiet, too.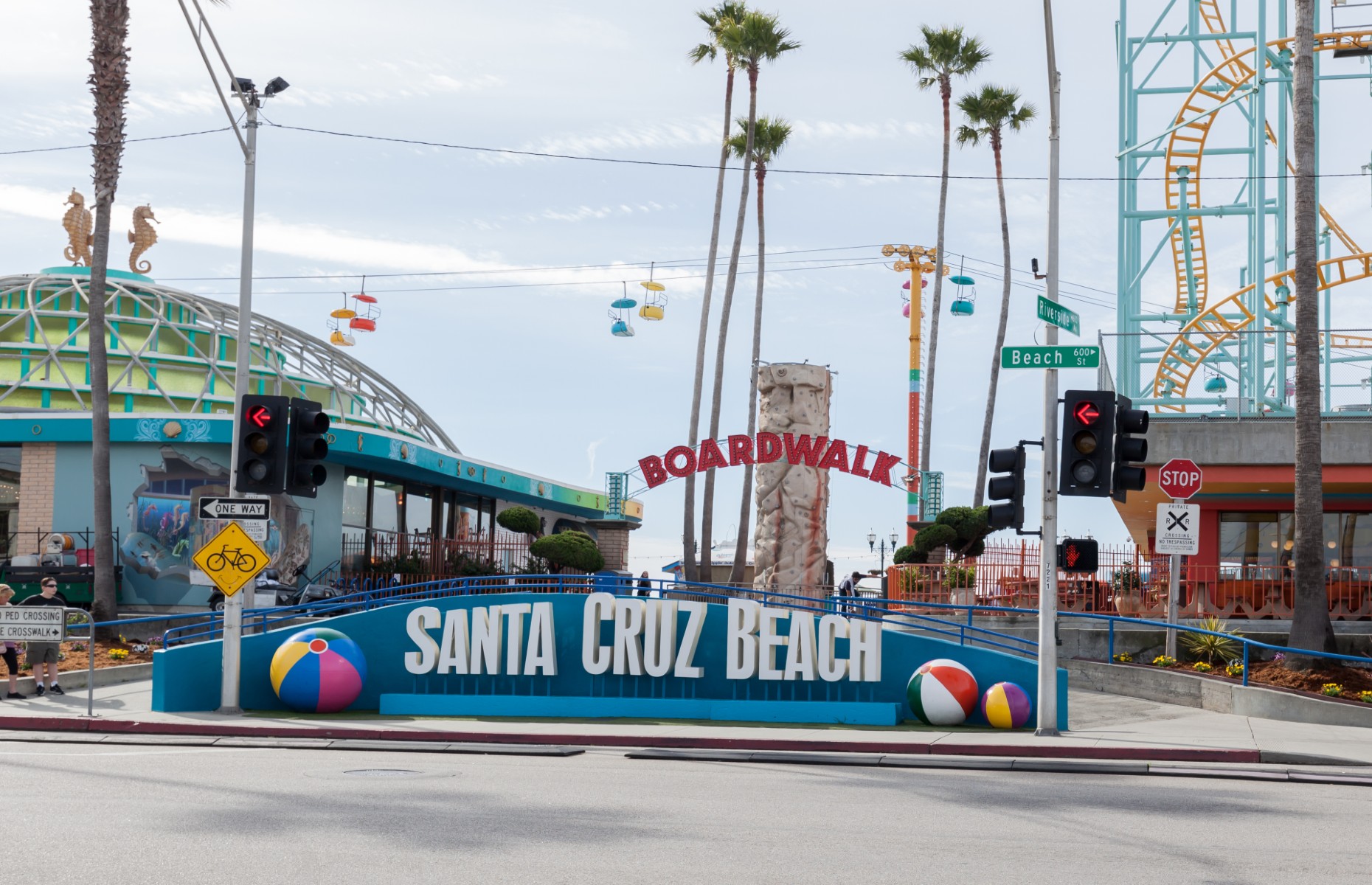 JHVEPhoto/Shutterstock
READ MORE: Inside America's abandoned theme parks
Marin County
San Francisco is a trip in its own right. Save it for another time and drive over the Golden Gate Bridge (find information on tolls here) into Marin County.
The fog seems to dissipate, and the crowds definitely do. Spend a few hours wandering around Sausalito – whose pretty waterfront has urban wineries, seafood restaurants and quirky shops – and Muir Woods National Monument, with trails weaving by creeks and beneath centuries-old redwood trees.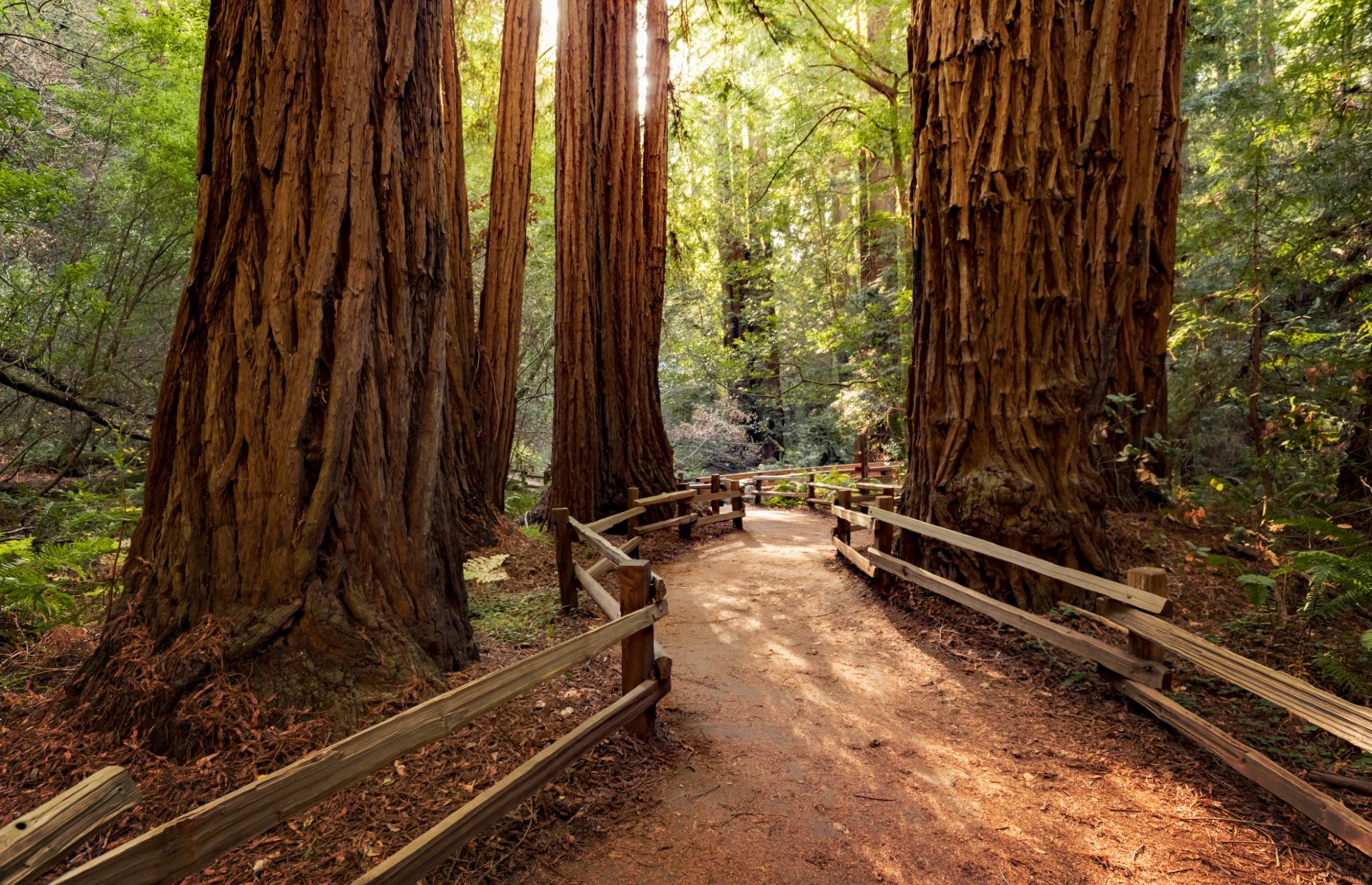 topseller/Shutterstock
If you're craving some classic roadside fun, head to Terrapin Crossroads in San Rafael, co-owned by Phil Lesh, a founding member of 1960s American rock band the Grateful Dead. The weeknight happy hour means cheap drinks, live music and lots of fun.
Where to stay: Marin County Marriott Courtyard is ideally located for exploring the best of the area. It's also just across the road from the restaurants, shops and bars of Larkspur Landing, where Farmshop's innovative and seasonally-driven cuisine is a highlight.
Stop off at: Point Reyes National Seashore, a stretch of protected coastline laced with mudflats, salt marshes, crunchy beaches and cypress forests. It's known for incredible cheese, which you can try at Cowgirl Creamery – try the triple-cream Mt Tam – and Point Reyes Farmstead Cheese, where you can usually book a tour that includes tastings of ice-cream and tangy, meltingly creamy blue cheese.
READ MORE: A guide to San Francisco neighbourhoods
Mendocino
Mendocino has all the dramatic natural beauty of Big Sur – deep gold beaches tucked under apricot bluffs, redwood forests with trails leading to the coast, a mountainous backdrop – without the crowds. In fact, you'll often have sandy stretches, hiking paths and picnic spots all to yourself.
The region also has the added bonus of a wine area. The Anderson Valley's boutique wineries sprawl either side of Highway 128, which wiggles through thick forest.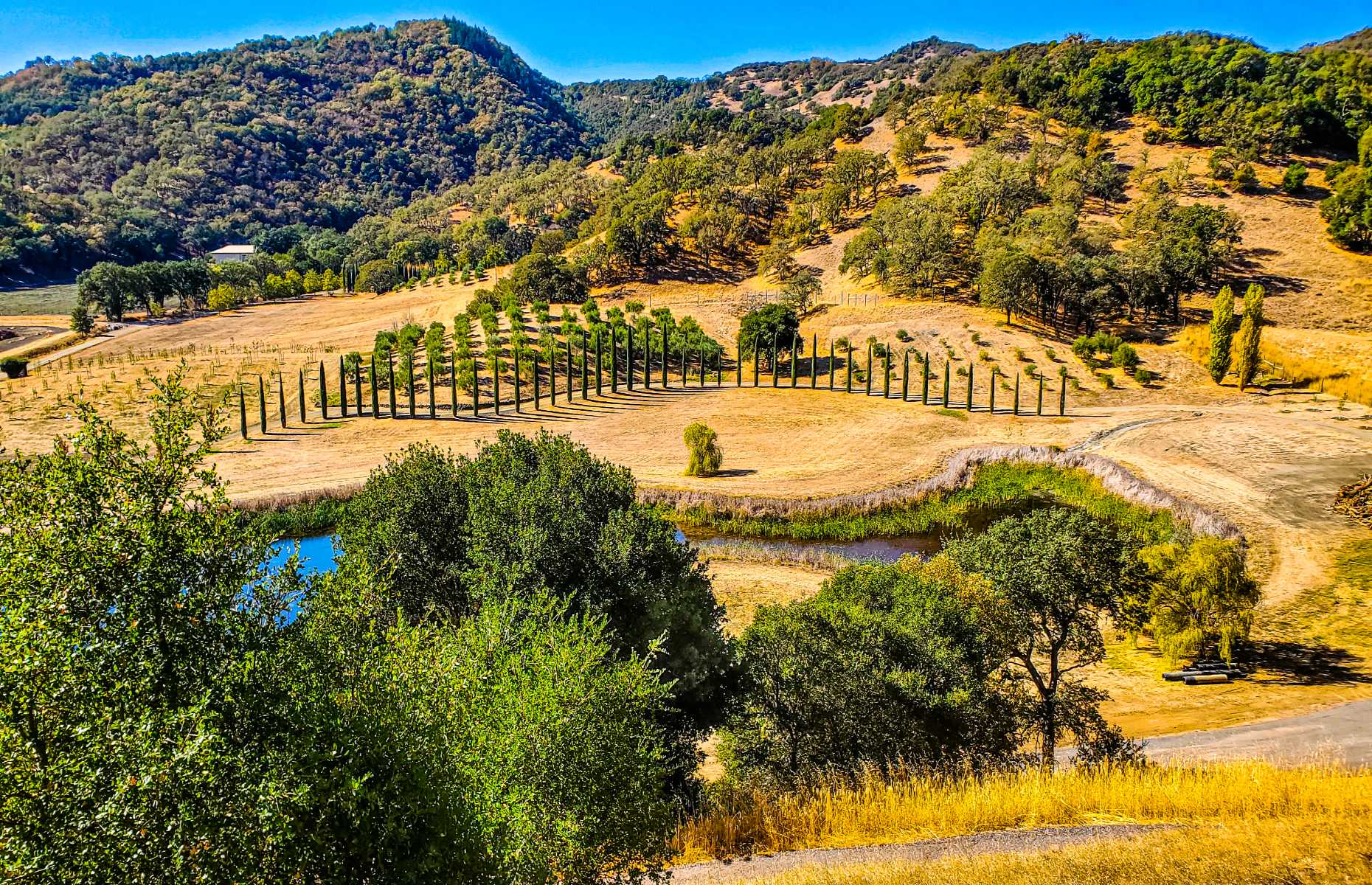 Maquita H/Shutterstock
Go between December and April and you might spot grey whales, which pass by the coast on their migration path between the Arctic and Baja California, Mexico.
READ MORE: A guide to California's wine regions
Where to stay: Little River Inn is one of those places couples return to for every anniversary and birthday. Whenever they can, really – this ocean-gazing hotel just has a special something. Rooms mix old-fashioned charm with modern luxury, and all face the Pacific – which, let's face it, is the main draw of this entire trip.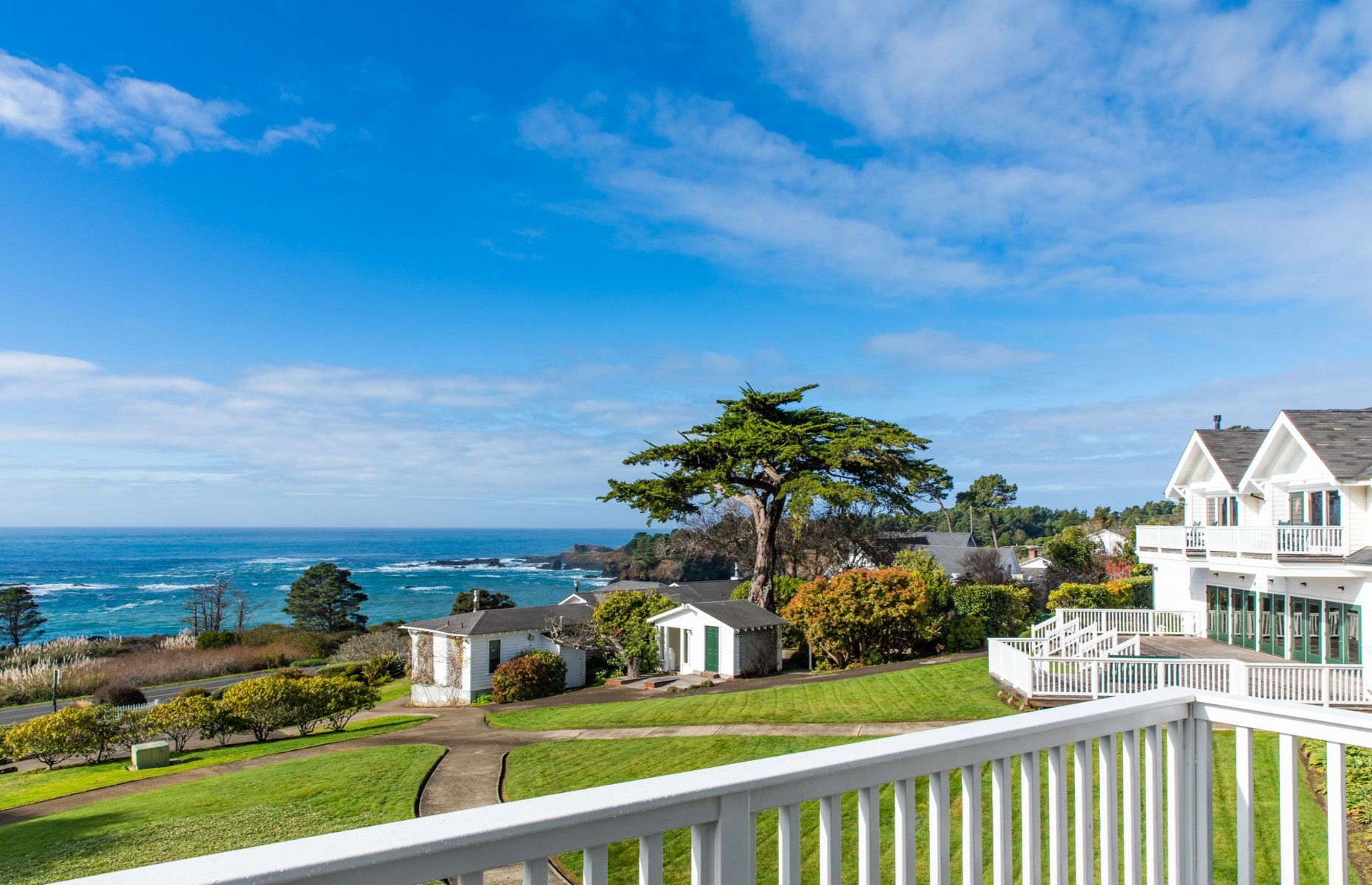 Little River Inn/Facebook
Stop off at: or rather, continue on to, the Lost Coast, a 25-mile (40km) section which carries on where the Pacific Coast Highway can't follow. There are parts where you can drive (albeit on narrow, vertiginous roads) but the best way to explore is by foot, strolling through fog-cloaked forests and along near-empty driftwood beaches.
READ MORE: California's most beautiful small towns and cities
Main image: Andrelix/Shutterstock
Map of the Pacific Coast Highway
Be the first to comment
Do you want to comment on this article? You need to be signed in for this feature