6 things you must do in San Luis Obispo, California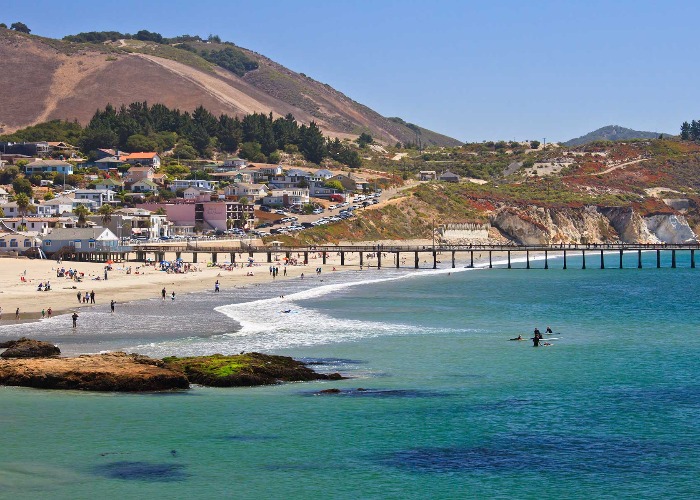 This compact Californian city likes to take things nice and slow. And, from wine tasting to shops filled with vintage treasures, there's plenty worth taking your time over. Here are a few of our favourite experiences in San Luis Obispo.
San Luis Obispo – or "SLO", as the locals like to call it – is in no hurry to go anywhere. And why would it be? Minutes from sandy beaches, surrounded by vineyards and sheltered by volcanic mountain peaks, this California Central Coast city pretty much nailed the location thing.
The walkable downtown makes the most of its surroundings, with restaurants drawing from the abundance of locally grown produce and bars pouring zinfandel and chardonnay bottled just a few miles down the road. Vintage shops, chic boutiques and micro-breweries line the grid of streets, while laid-back eateries have patios jutting over San Luis Obispo Creek.
Spend a couple of hours here and you may find your pace slowing by a few beats, and sense a contented smile broadening your cheeks. Don't be alarmed. Just embrace the California vibe and go with the SLO.
1. Hike up Bishop Peak
A string of volcanic peaks known as the Nine Sisters meanders inland from the coast to create a dramatic backdrop. Bishop Peak, named for its resemblance to the clergy's ceremonial headdress, is the padre of them all at 1,559 feet.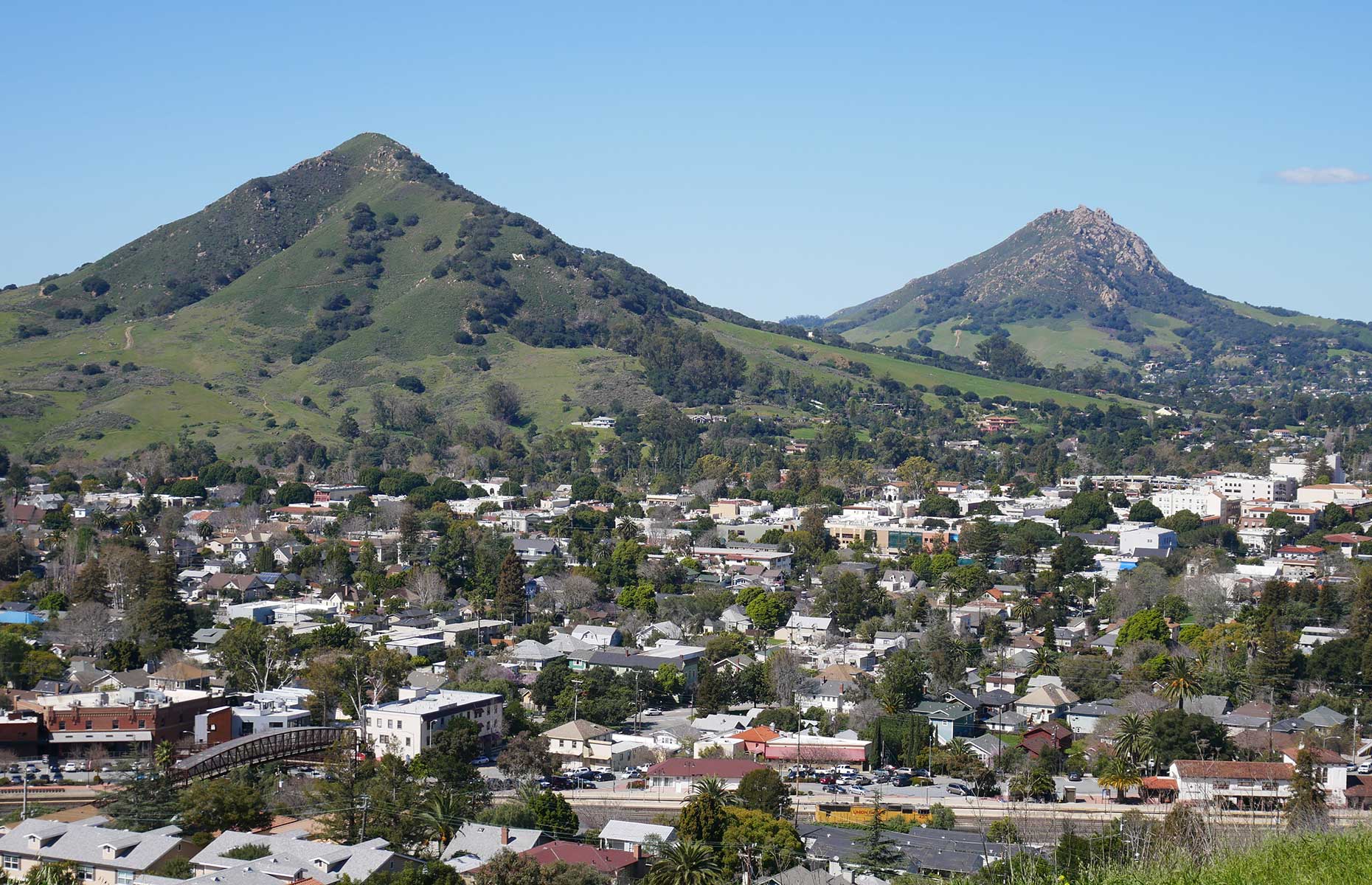 joojoob27/Shutterstock
Tree-shaded dirt paths and switchbacks lead you on a relatively gentle route to the summit, where the reward is a scenic sweep over a patchwork of wineries, orangeries and oak-studded hillsides towards the Pacific, which crashes against cliffs and froths on curls of caramel sand.
For a more leisurely walk or bike ride, the three-mile Bob Jones "City to the Sea" trail is a pancake-flat paved stretch through woodland and past a golf course, ending at Avila Beach. Stop en route at Woodstone Marketplace to load up on veg-packed wraps and enormous deli sandwiches – perfect for a seafront picnic.
2. Sip wines in laid-back tasting rooms
San Luis Obispo is happily within sipping distance of hundreds of renowned wineries. Get a taste on a small-group outing with Breakaway Tours, which includes a picnic lunch among the vines. Or hire a bike and pedal (carefully) along the Tiffany Ranch Road loop in the Edna Valley, pausing for pinot noir at Kynsi Winery and Chamisal Vineyards.
You don't actually need to leave town, though; SLO's downtown is dotted with wine bars and tasting rooms. Central Coast Wines curates a rotating selection of local libations, while Luis Wine Bar is a snug spot for evenings.
The Station SLO, a sleek bar in a converted garage, goes against the grain (and grape) by pouring mostly non-regional offerings, including vintages from Europe and South Africa.
3. Worship at a temple of kitsch
Hotels don't come pinker than the Madonna Inn. This 1950s icon is fancy as a fairy cake. The exterior, with latticed balconies, steep-pitched roofs and notes of fuchsia, barely hints at what lurks within: padded, magenta-and-scarlet leather booths, gilded chandeliers and eye-popping floral carpets.
Even the facilities are fascinating. The ladies' loo, designed by Phyllis Madonna, continues the hotel's motif with lipstick shades and pink-tinged marble. The men's, created by her husband and co-founder Alex Madonna, is a riot of boulders straight from Fred Flintstone's brain.
Pop in for a peek and stay for a wedge of cake or slab of pecan pie at the Copper Café, whose shimmering interior feels relatively subdued.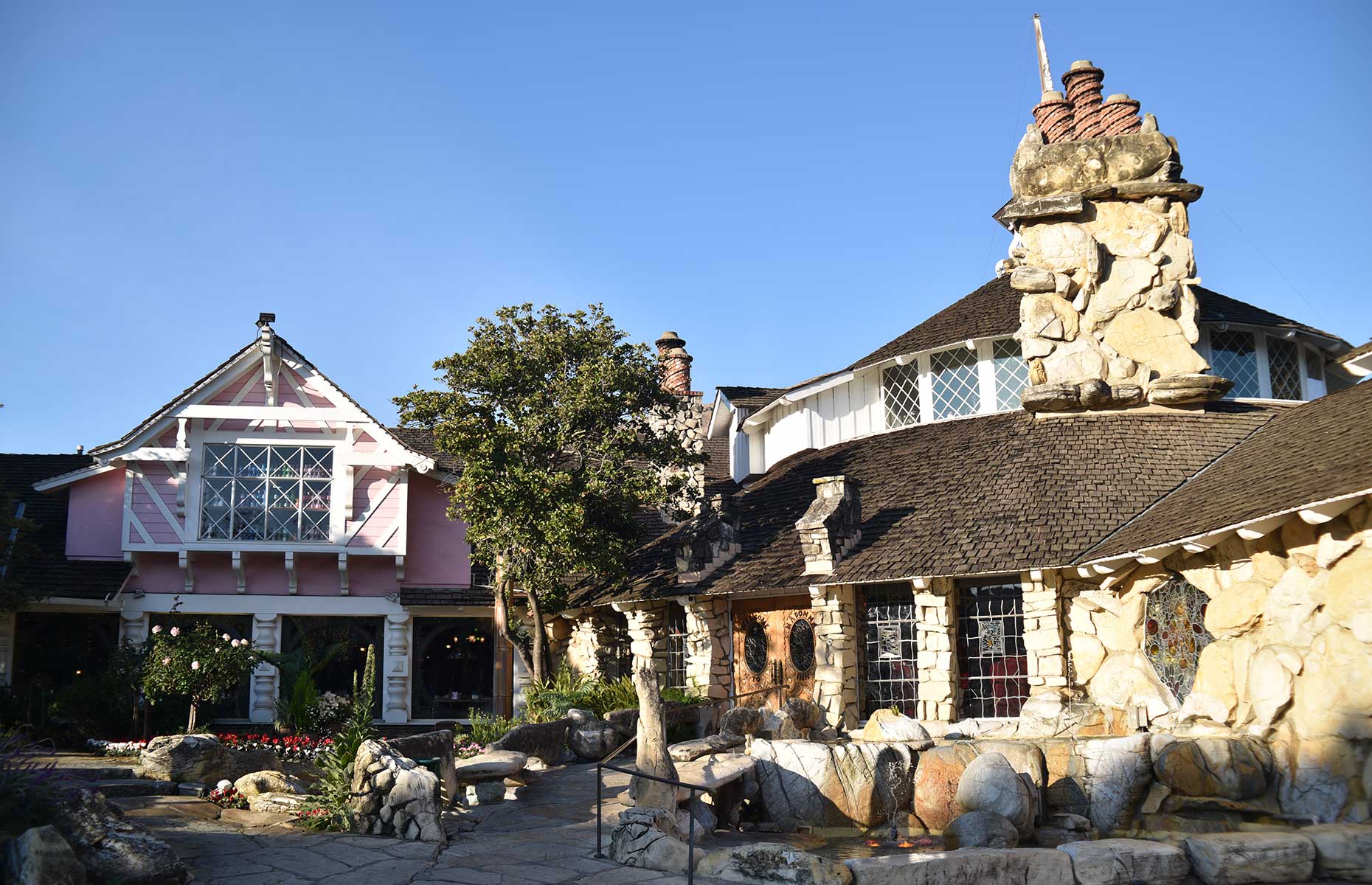 Paul R. Jones/Shutterstock
4. Take a leisurely dining crawl
SLO really does revel in its reputation for being a bit, well, slow – especially when it comes to eating. Why choose one restaurant when you can visit three or four in an evening? That's the way the locals tend to do it, like a foodies' pub crawl.
Start with a cheeseboard and some kimchi green beans at hip Granada Bistro before munching on tapas or tacos on Luna Red's twinkly terrace, just below the city's blazingly white 18th-century Spanish mission.
For dessert, late-opening Batch serves its ice-cream between gooey, freshly baked cookies. Or swap pud for a nightcap at Sidecar, where the lighting is soft and the drinks are strong. They do small plates, too, in case you're still hungry.
5. Party at the farmers' market
Some people go to farmers' markets to pick up bunches of knobbly carrots and pots of lavender honey. In San Luis Obispo, they come to party (and pick up their veg at the same time). While it isn't exactly a rave, the Downtown SLO Farmers' Market is primarily a social event.
Every Thursday evening, a six-block stretch is closed off, the air fills with the scents of sizzling corn and BBQ tri-tip (a tender, triangular cut of beef), and the music begins. Local bands, brass quintets and classical performers play down the side streets, drawing people over for a boogie in-between browsing stalls of avocados and buckwheat pasta.
6. Paddle with sea otters
Morro Bay, around 15 miles from SLO, is home to a big, beautiful volcanic rock, champagne-hued sand and perhaps the cutest marine creatures around. Sea otters bob on their backs about the sheltered harbour, preening and cuddling pups to their bellies.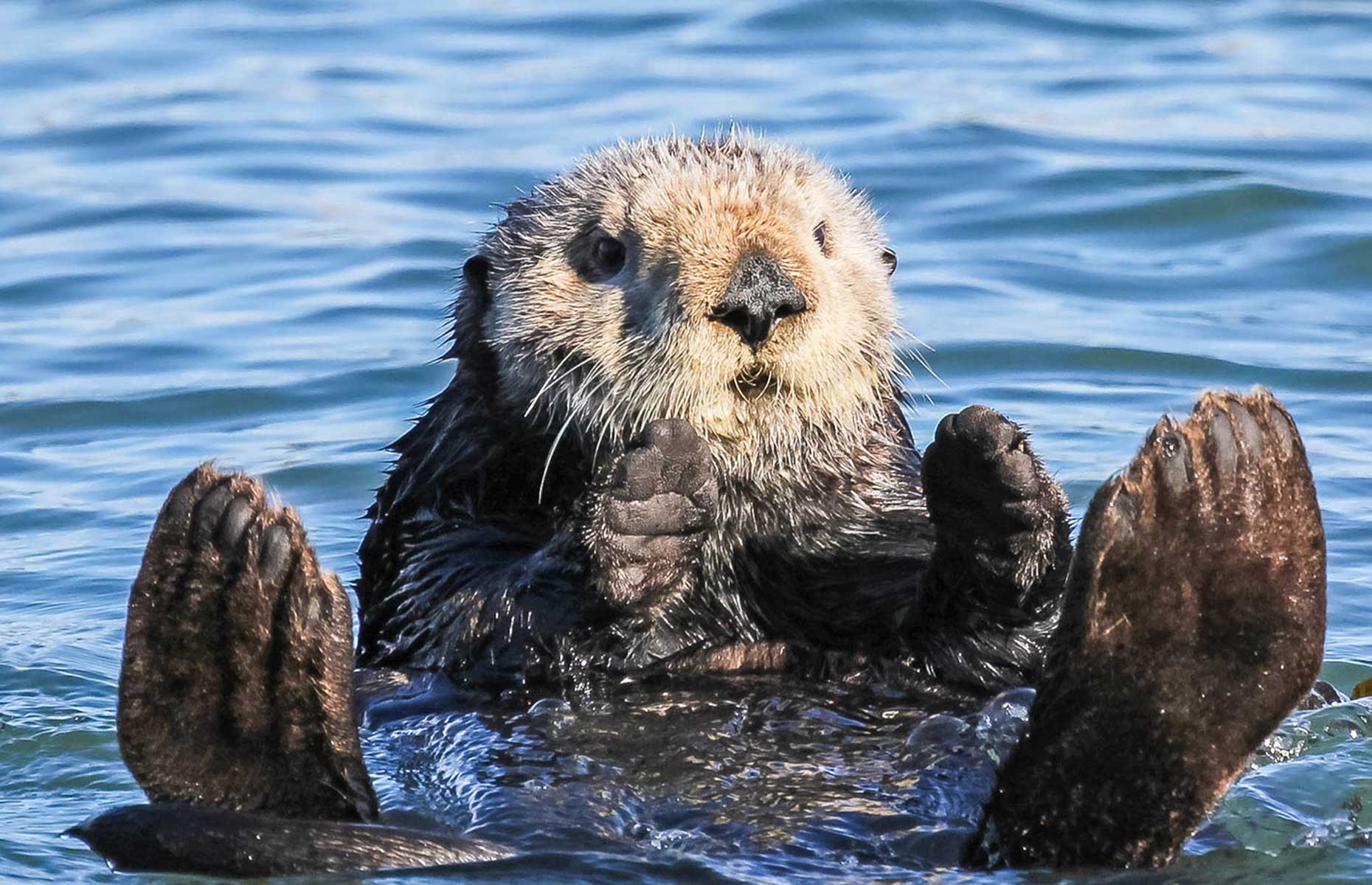 Andrew Reding/Flickr/CC BY-NC-ND 2.0
You're almost guaranteed to spy a few with Central Coast Outdoors, which runs guided kayak paddles around the estuary. Approaching or harrassing them is prohibited, but the chances are the curious creatures will drift over and cast their beady eyes your way.
Getting there
Norwegian flies from London Gatwick to Los Angeles from around £350 return. From there it's around 3.5 hours' drive to San Luis Obispo, or you can take a one-hour flight from LAX to San Luis Obispo Airport.
Be the first to comment
Do you want to comment on this article? You need to be signed in for this feature