A guide to San Francisco neighbourhoods
The best places to explore, eat and sleep in the City by the Bay
Exploring San Francisco
Pinning down San Francisco's neighbourhoods is a little like tackling its steep, seven hills: just when you think you've got it, along comes another, seemingly out of nowhere. The City by the Bay is relatively compact and walkable (hills not withstanding), yet it's packed with districts.
Although it would be easy to stroll through several neighbourhoods without realising it, spend a little time in any of them and you'll quickly discover that each has its own distinct feel. You'll probably have a new favourite every time, but this city makes you fickle like that.
Here are a few of San Francisco's neighbourhoods worth getting to know.
Due to COVID-19, check restrictions, including state travel advisories and individual attractions, hotels and restaurants, before visiting and only head out when it's safe to do so.
Fisherman's Wharf
This historic fishing hub is the top attraction on most visitors' lists. A lively, colourful row of souvenir shops, crab shacks, chocolatiers and bakeries leads to the waterfront, bobbing with fishing boats and loud with the snorts and grunts of sea lions. Restaurants serve rich, tomato-sweet cioppino (seafood stew) and clam chowder, ladled into sourdough bread bowls.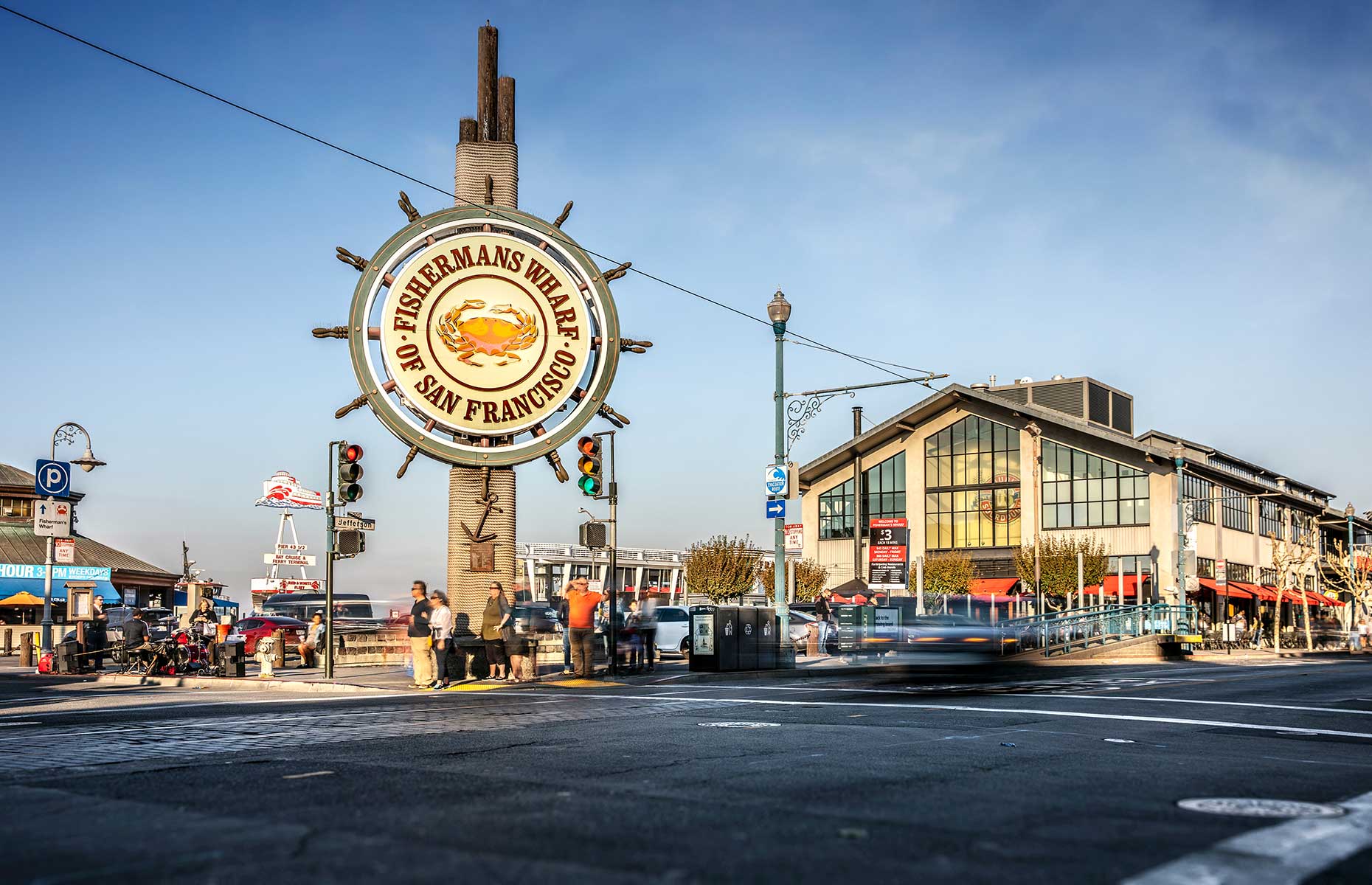 Lorena Huerta/Shutterstock
Where to stay
A rare boutique gem in the midst of the city's tourist hot spot, Hotel Zephyr has funky rooms, many with bay views, and a central courtyard with fire pits, food truck, garden games and a restaurant.
Don't miss
Alcatraz. It isn't exactly in the neighbourhood, but ferries to the notorious island prison known as 'The Rock' usually depart from this area and atmospheric, slightly spooky tours live up to the hype. Tickets usually sell out fast so book in advance.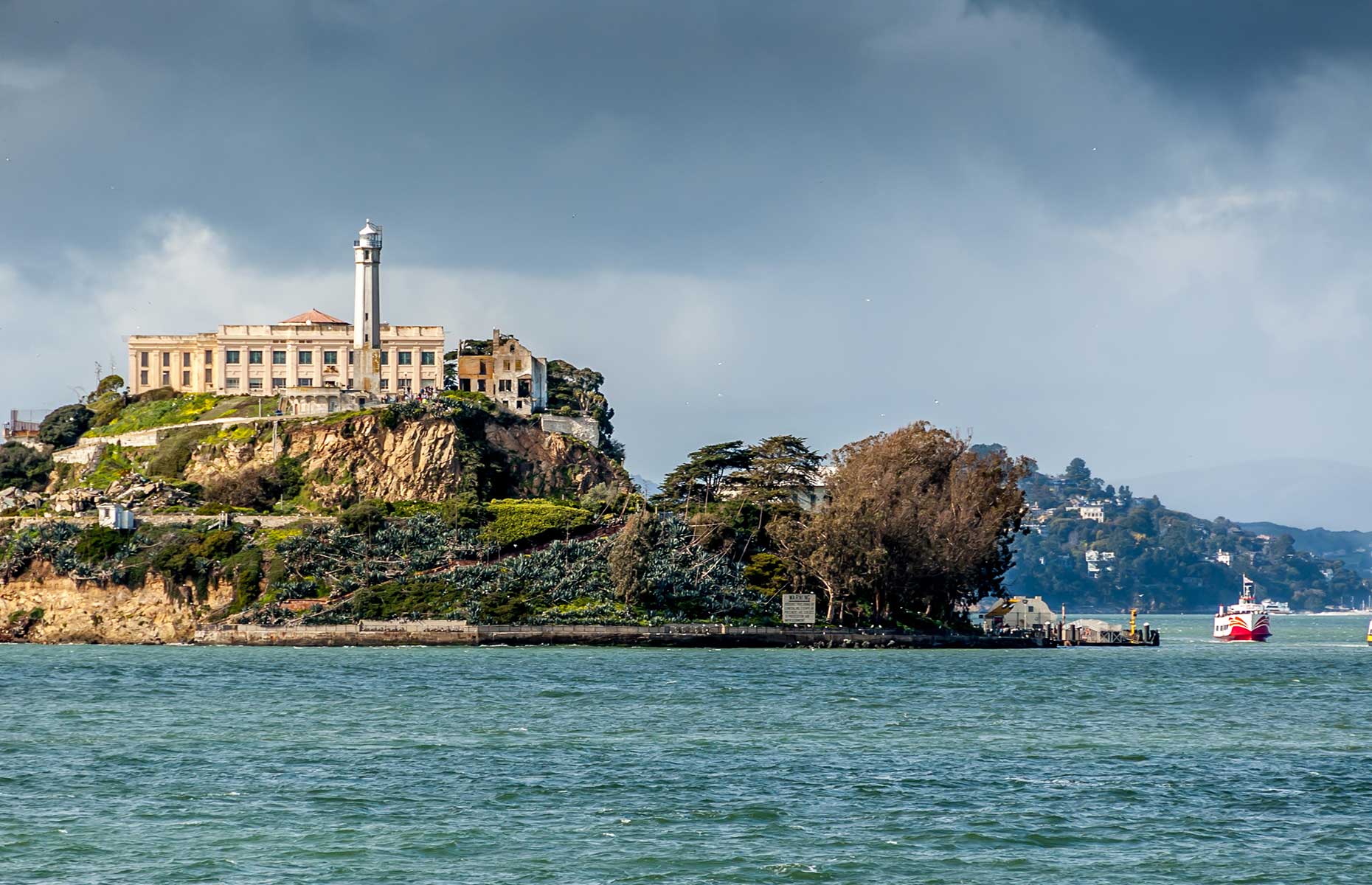 Jeff Whyte/Shutterstock
Embarcadero
The imposing Ferry Building is the heart of Embacadero, sometimes called the Financial District. A transport hub when it opened in 1898, it's now an elegant indoor market with artisan food stalls, upscale gift shops and bayside restaurants.
READ MORE: 5 easy day trips from San Francisco
For a dose of old-school San Francisco, grab a beer and a bite at one of the waterfront bars tucked between the Embarcadero's piers. Pier 23 serves seafood and local brews with regular live music, while Hidive Bar is as unpretentious as it sounds.
Or book a table at Piperade. Tucked a few streets back from the water, this sophisticated, warmly-lit restaurant serves Basque dishes like fire-grilled calamari and chicken roasted with paprika. Every bite is imbued with smoky, subtly spicy flavours and flair.
Where to stay
Classically decorated rooms have bay or city views at boutique Hotel Griffon, which has its own waterfront seafood restaurant, Perry's.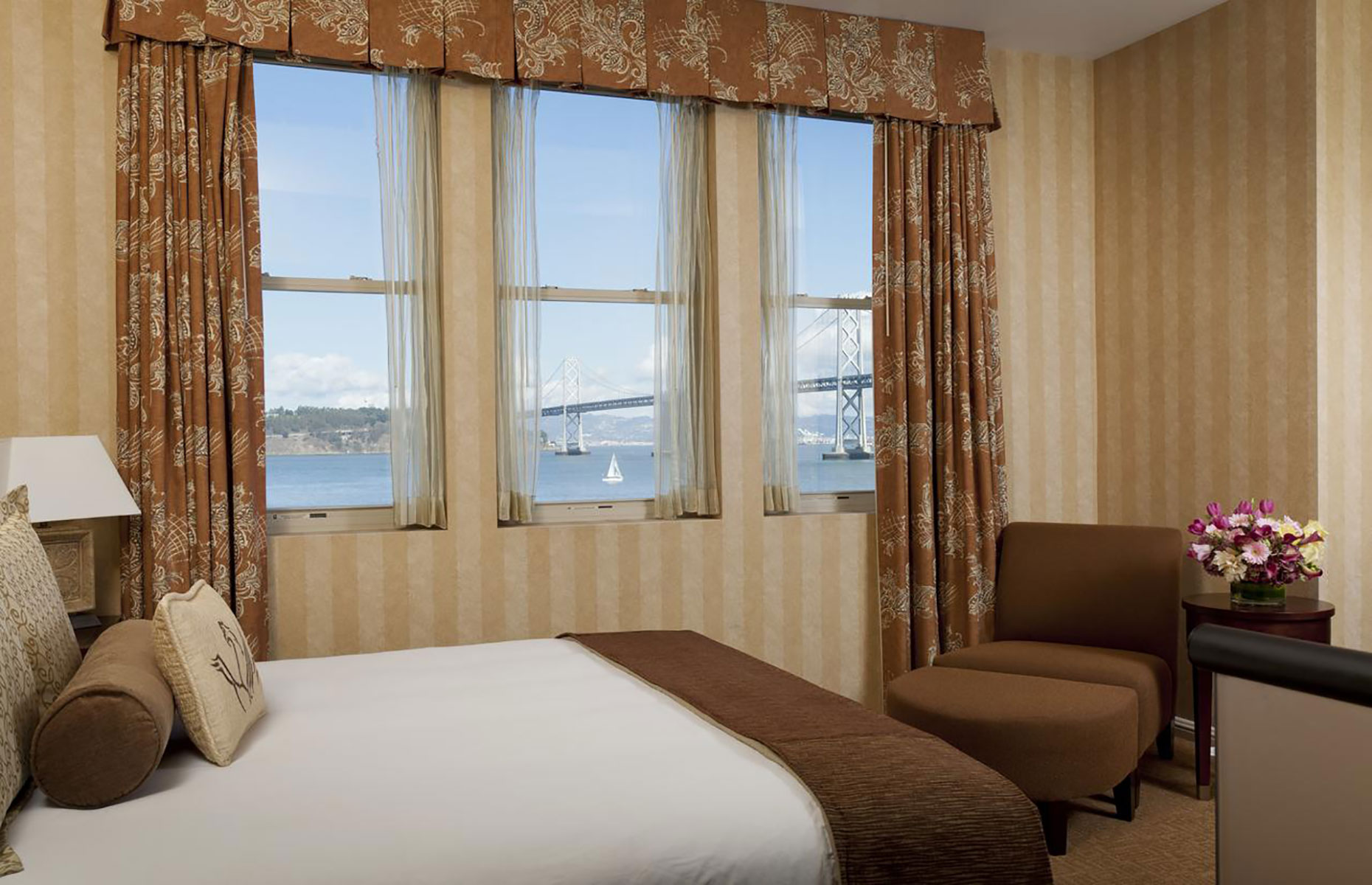 Hotel Griffon/booking.com
Don't miss
The Ferry Plaza Farmers Market which usually pops up three mornings a week. Stalls piled high with fresh vegetables, fruits, herbs, artisan cheeses and bold bunches of flowers are lined up outside the Ferry Building.
Go on Tuesday for quieter browsing, Thursday for street food and Saturday for the chance to sample dishes by top local chefs.
Nob Hill
Railroad barons had their mansions built on these steep streets in the mid-1800s, and the area still has a well-heeled feel. Cable cars creak up vertiginous California Street, while people picnic in manicured, flower-filled Huntington Park.
Its crowning glory is Grace Cathedral, where you can gaze at ornate stained-glass windows and navigate labyrinths.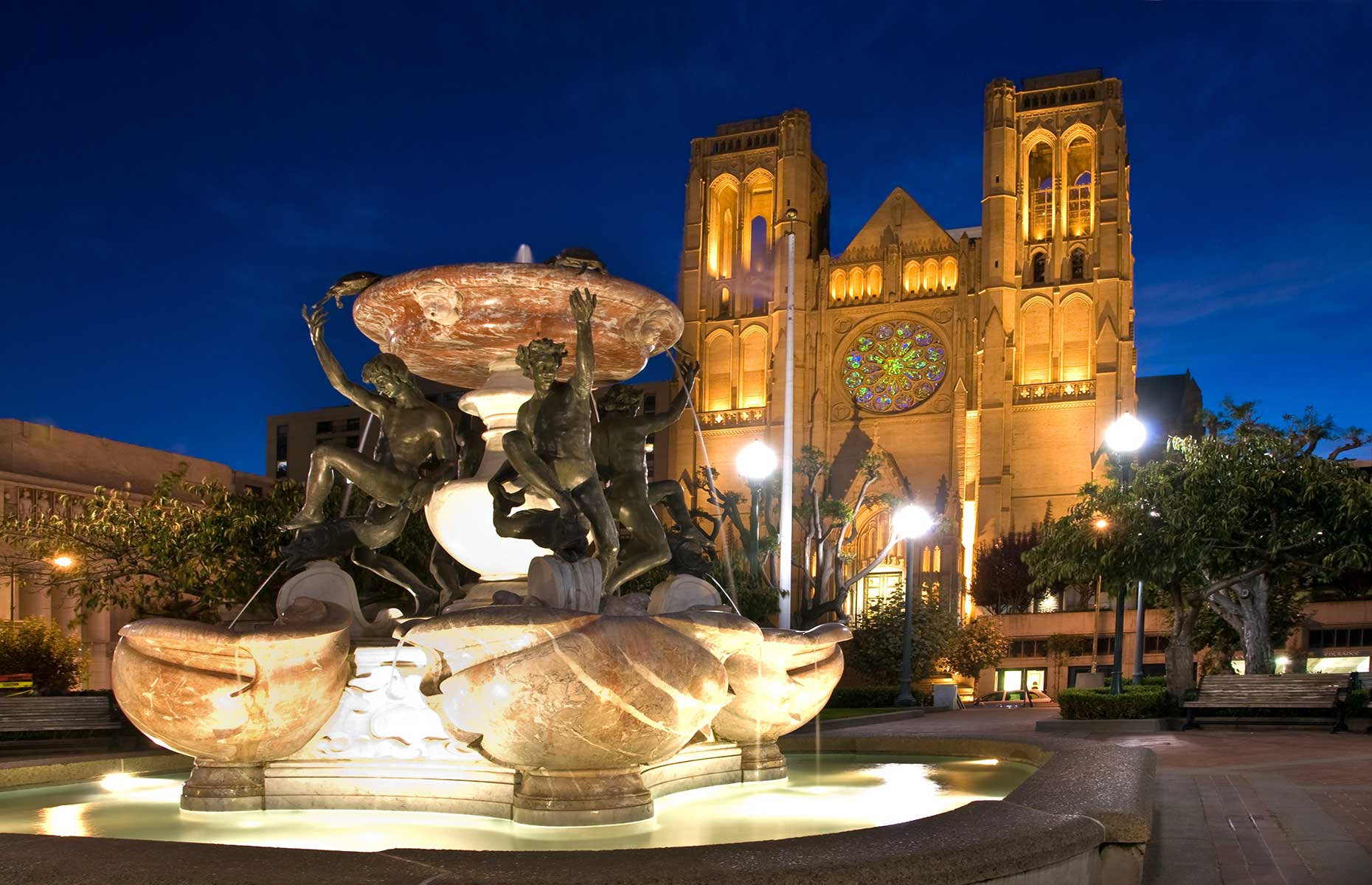 CAN BALCIOGLU/Shutterstock
Union Square, where designer shops and classic US department stores (think Macy's and Saks Fifth Avenue) surround a tree-planted pedestrian plaza, is a short walk away too.
READ MORE: A guide to Los Angeles' neighbourhoods
Where to stay
Nob Hill is home to some of the poshest spots in town, including the impeccable Fairmont San Francisco. This elegant hotel hadn't yet opened when the 1906 earthquake and subsequent fires devastated much of the city, yet the Beaux-Arts building was restored to launch the following year.
Don't miss
Head to Top of the Mark, a bar atop the Mark Hopkins Hotel, for sunset cocktails with pinch-yourself views across the city to San Francisco Bay.
North Beach
Also known as Little Italy, and melting into the frenetic, fragrant streets of Chinatown, North Beach is the kind of neighbourhood you could stroll right through, oblivious to its charms – or spend days uncovering treasures.
It's home to Coit Tower, with its Depression-era murals and rooftop views of the city, but it's the rich heritage that will keep you coming back, from old-school delis and bakeries to Cavalli Cafe. It started out as a spot for people to read Italian-language newspapers and magazines, and now serves coffee and Italian sweet specialities like cannoli and tiramisù.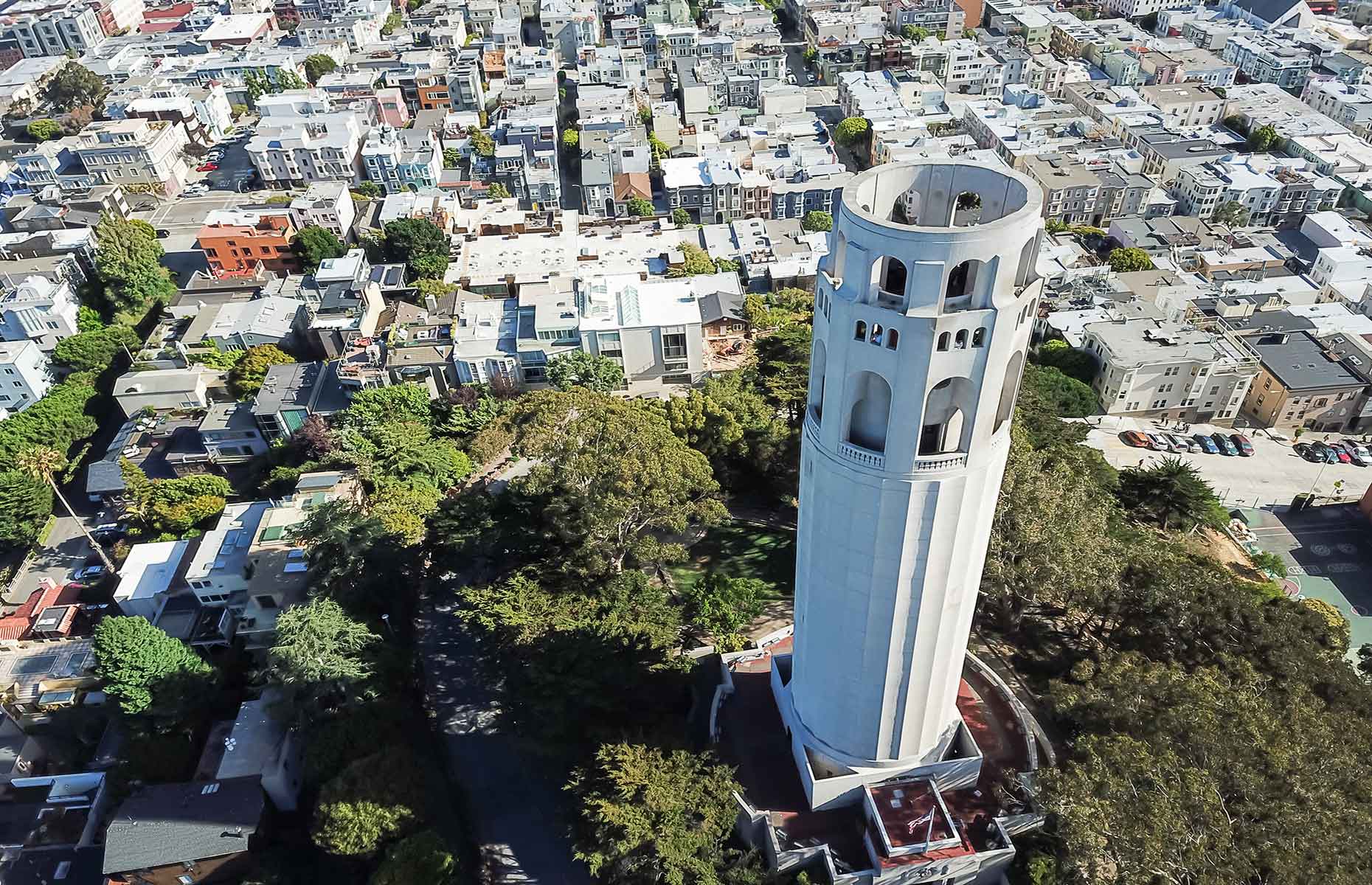 Trong Nguyen/Shutterstock
The nightlife is a huge draw too. Check out Mario's Bohemian Cigar Store for meatball sandwiches and strong drinks, and The Saloon where you can catch jazz and blues musicians pretty much any time of day or night.
READ MORE: Discover California's Central Coast road trip: the top things to do and where to stay
Where to stay
The corridors of Hotel Bohème are plastered with Beat Generation photographs, which gives a pretty good clue to the style of this cute and quirky property. Rooms are cosy and decidedly Fifties, with black-and-white checks interrupted by pops of warm colour.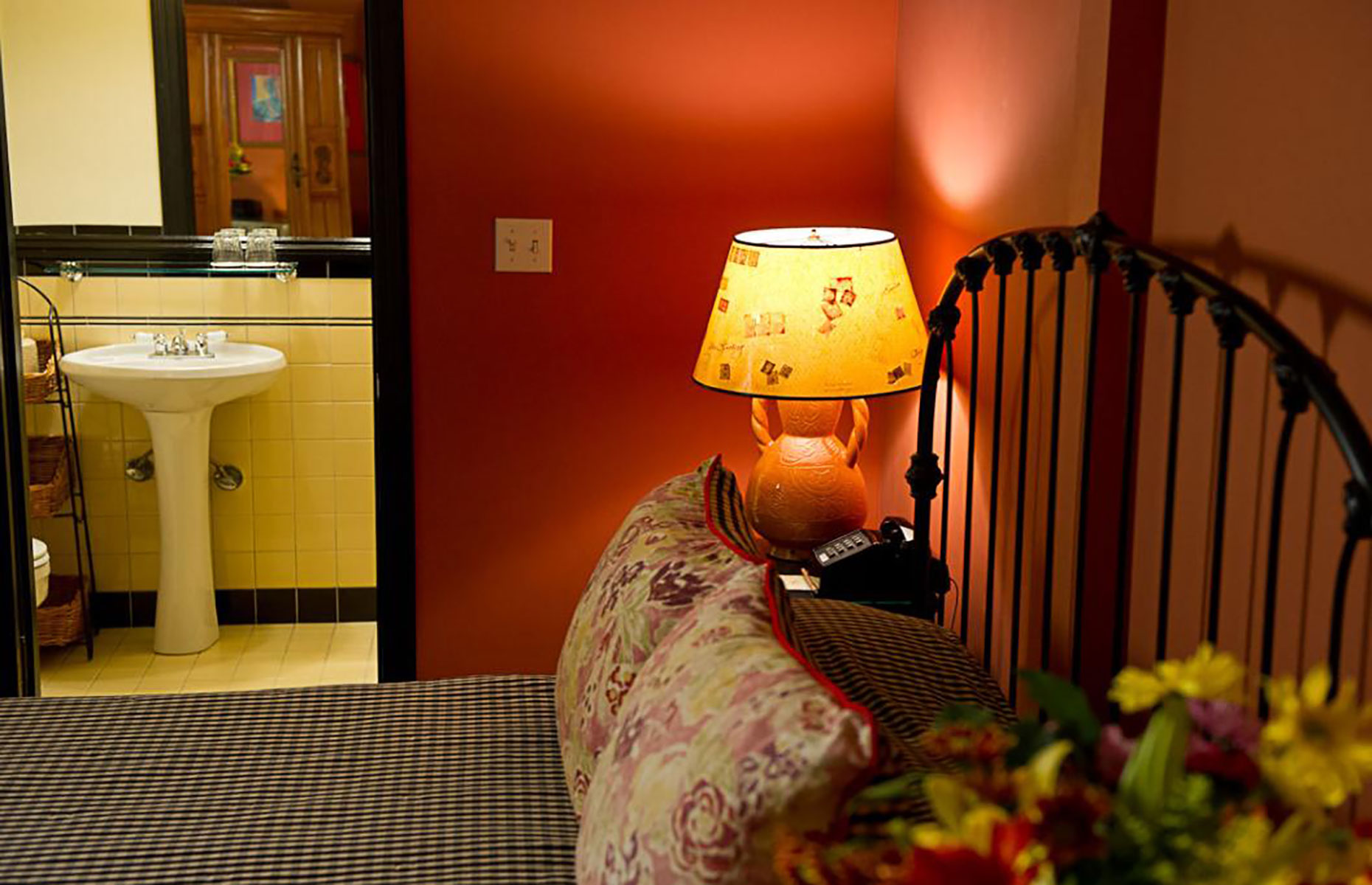 Hotel Bohème/booking.com
Don't miss
A grazing and walking tour with Local Tastes of the City. When we went on their Little Italy/North Beach tour, longtime resident Blandina fed tidbits of information about the area in between bites of stuffed-to-bursting deli sandwiches, chewy pizza and sweet treats like seven-layer fudge from Z. Cioccolato.
Haight-Ashbury
Hub of the 1967 Summer of Love, Haight-Ashbury still has a distinctly hazy, wavy, hippie-dippy vibe, in the best possible way. Vintage emporiums, fancy dress stores and second-hand bookshops lean languidly against laid-back cafés and breezy organic restaurants.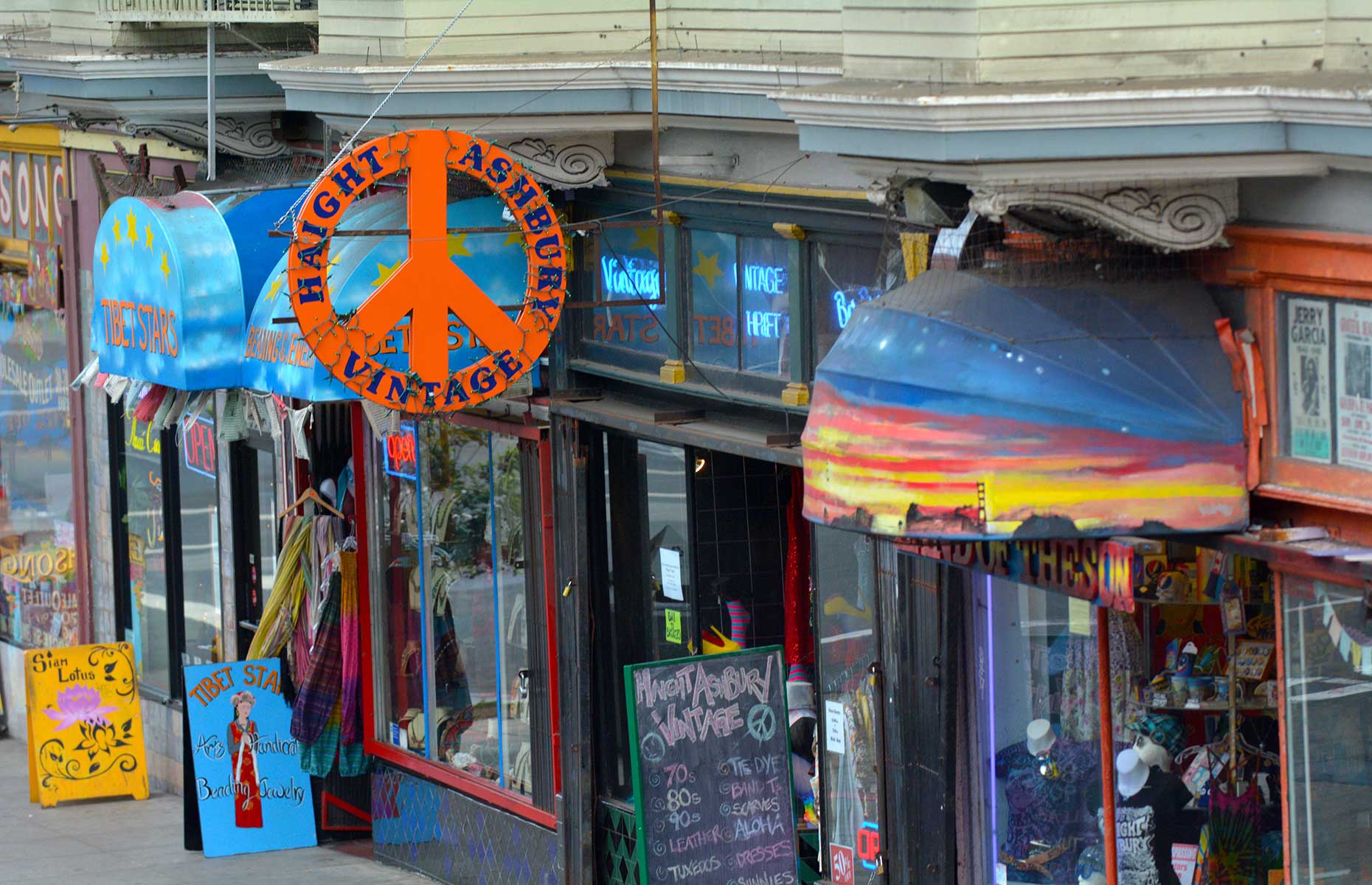 ChameleonsEye/Shutterstock
It's incredibly pretty too, with rows of pastel-hued Victorians. It's tricky to find an ugly building in San Francisco, but the area's famous 'Painted Ladies', viewed from Alamo Square, are fancy as fairy cakes (pictured in top image).
Where to stay
A sleek, modern hotel just wouldn't feel right, so opt for The Red Victorian – a suitably bohemian guesthouse with chintzy décor, pink lighting and lounge spaces stuffed with eclectic art and knickknacks.
Don't miss
Browsing records at Amoeba Music. You should probably allow at least an hour, if not a full day, to get lost among the racks of new and used records, DVDs, VHS and cassette tapes (remember those?). The huge store, a converted bowling alley, also usually hosts regular live gigs.
Japantown
There are only three surviving Japantowns in the US (all of them in California) and San Francisco is home to the oldest. It would be easy to miss but if you find yourself within a block or two of its grocery stores and restaurants, you'll catch the scents of rich, umami broth and sizzling grilled meats.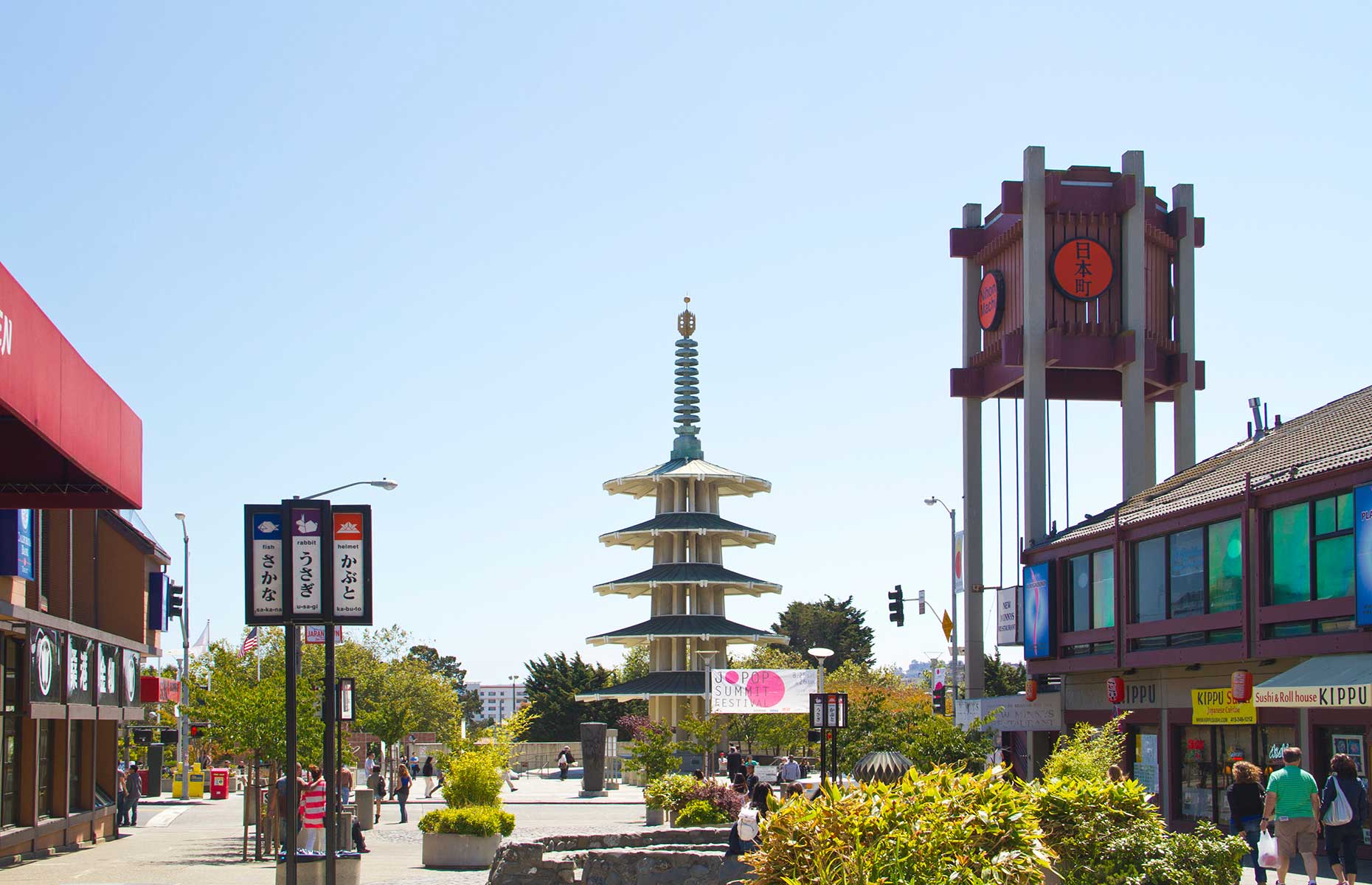 Michiko Kurokawa/Shutterstock
The tricky part is deciding where to eat. From casual ramen joints (try Waraku) to sleek sushi spots like Hinata, you'll want more than three meals a day to explore the area's delicious culinary scene.
After dark, duck into below-ground karaoke bars, or head to neighbouring Fillmore district, famed for its jazz scene.
READ MORE: A complete guide to San Diego
Where to stay
Kimpton Buchanan is right opposite the Peace Plaza, home to a stretch of restaurants, bars and shops. The modern, muted rooms are enlivened by nods to the neighbourhood, from Japan-inspired artworks to tie-dyed, kimono-style robes.
Don't miss
Japan Center. Home to more tempting restaurants, this shopping complex is a riot of colour, anime and kitsch. You might need a new Hello Kitty suitcase to take it all home.
Mission District
San Francisco's oldest neighbourhood – named for Mission Dolores – probably doesn't look exactly as it did when it was founded in 1776. The walls probably weren't bright with bold, detailed street murals. You probably couldn't find people selling tamales and tacos in shops next to vegan pho cafés (like Indochine Vegan), upscale Italian eateries (such as Flour + Water) and Indian dosa restaurants (try Udupi Palace).
But the district, rich in Latino heritage and culture, stirred together with the city's diverse influences, has an appeal that's at once timeless and trendy.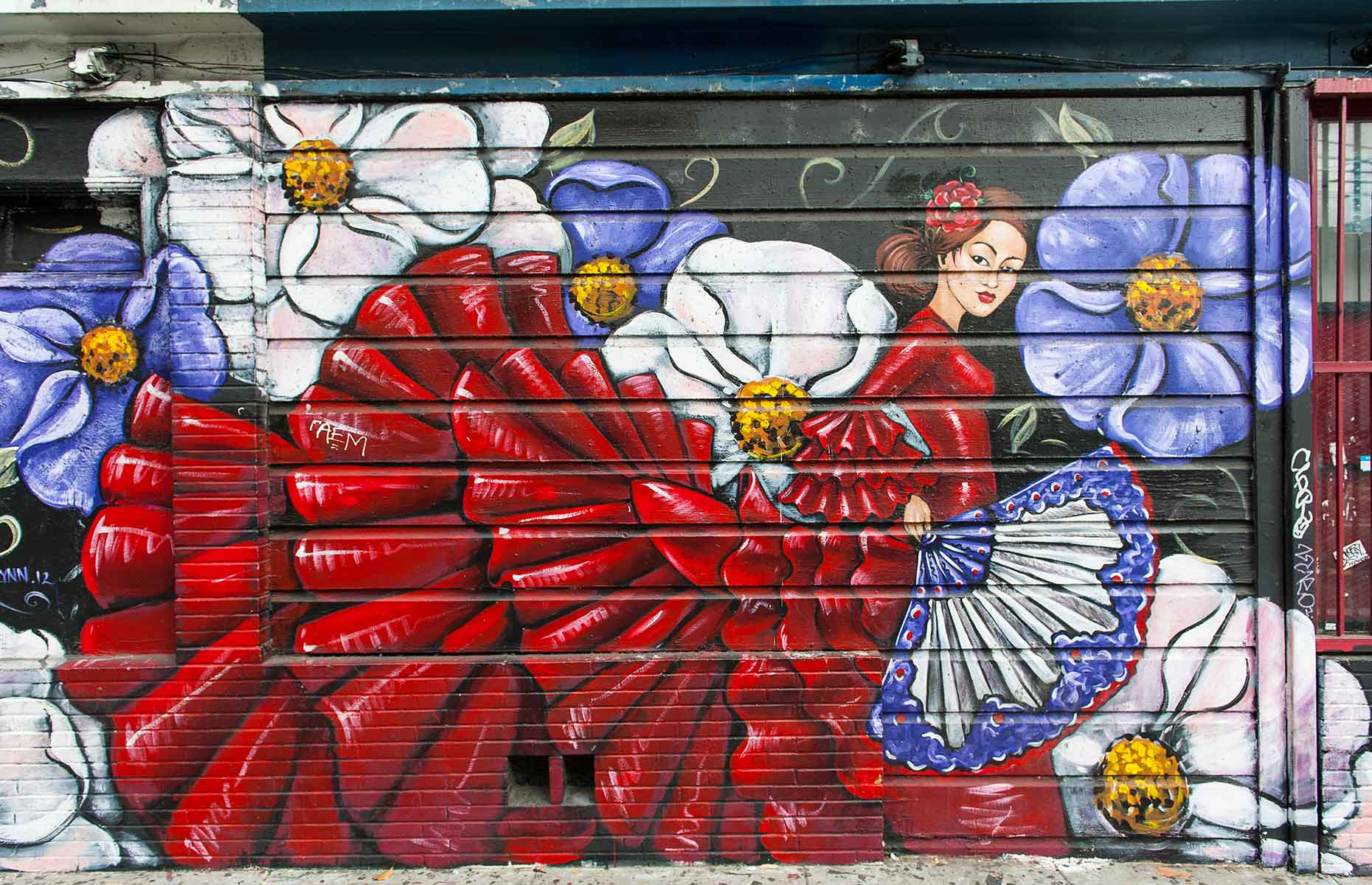 Julien Hautcoeur/Shutterstock
Where to stay
The antiques-filled rooms at the Inn San Francisco, a skinny, pastel-pink Victorian mansion, could belong to Mrs Madrigal, the inimitable landlady in Armistead Maupin's Tales of the City. Old-school San Francisco at its quirkily elegant best.
READ MORE: California's most beautiful small towns and cities
Don't miss
The art scene. Aside from the murals, which are pretty impossible to miss, view Chicano and Latin American works at the Mission Cultural Center for Latino Arts, or browse works by 200-odd local artists at City Art.
SoMa
South of Market, or SoMa, sprawls from busy thoroughfare Market Street to the border with the Mission District, before stretching out to the bay. It's become one of the city's slickest hoods thanks to the influx of tech companies, with innovative restaurants, low-lit wine bars and trendy nightclubs.
The area is also known for art, including the sculptures and murals dotted around Yerba Buena Gardens, a favourite green oasis for workers, locals and tourists.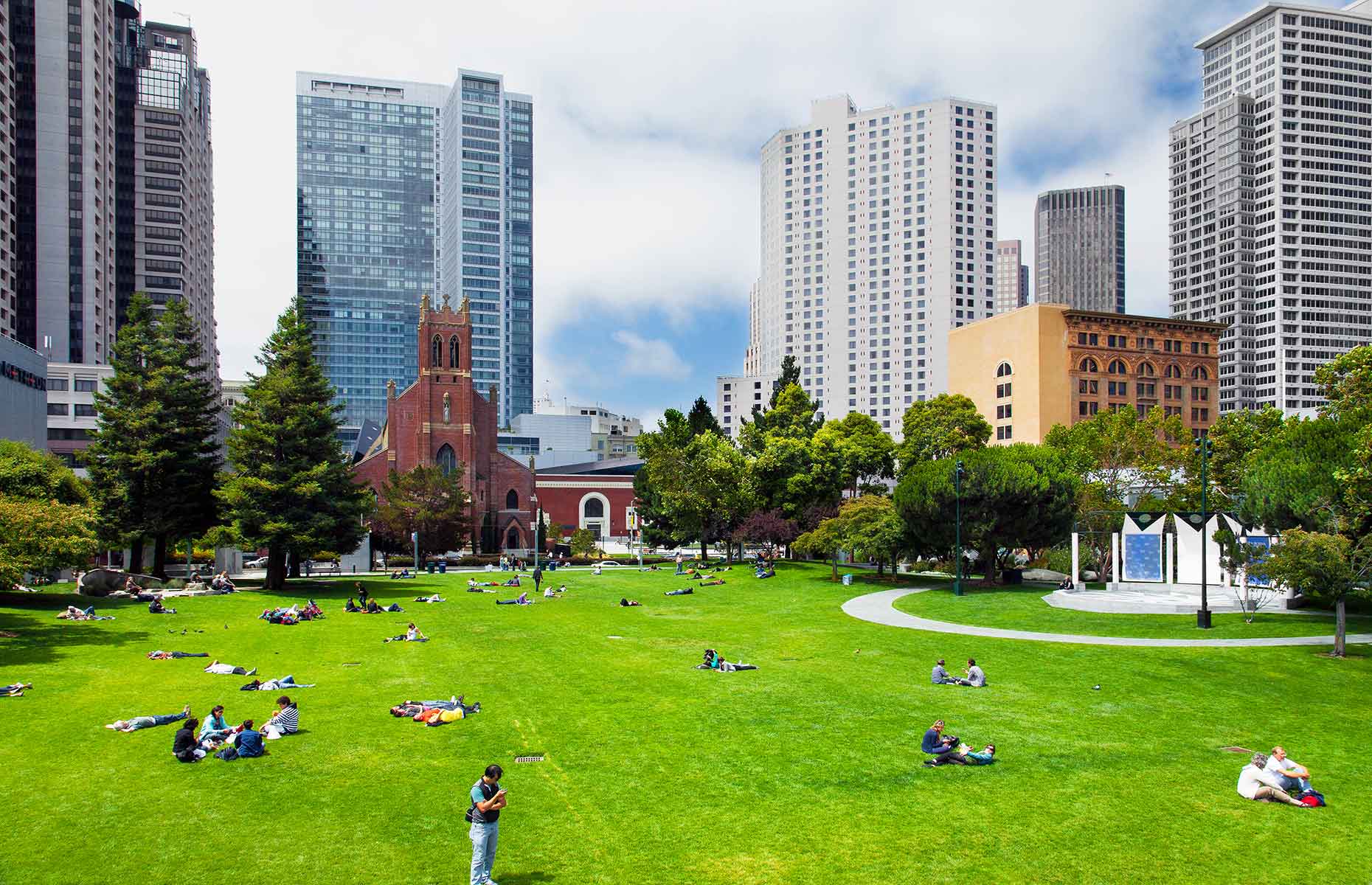 Cdrin/Shutterstock
Where to stay
Hotel VIA is a suitably slick, tech-driven property in the heart of South Beach, a mini-district with restaurants, bars and Oracle Park, home of pro baseball team the San Francisco Giants. Some of the quietly luxurious rooms, decorated in soothing whites, greys and blues, have views of the stadium. There's also a rooftop bar with cabanas and fire pits.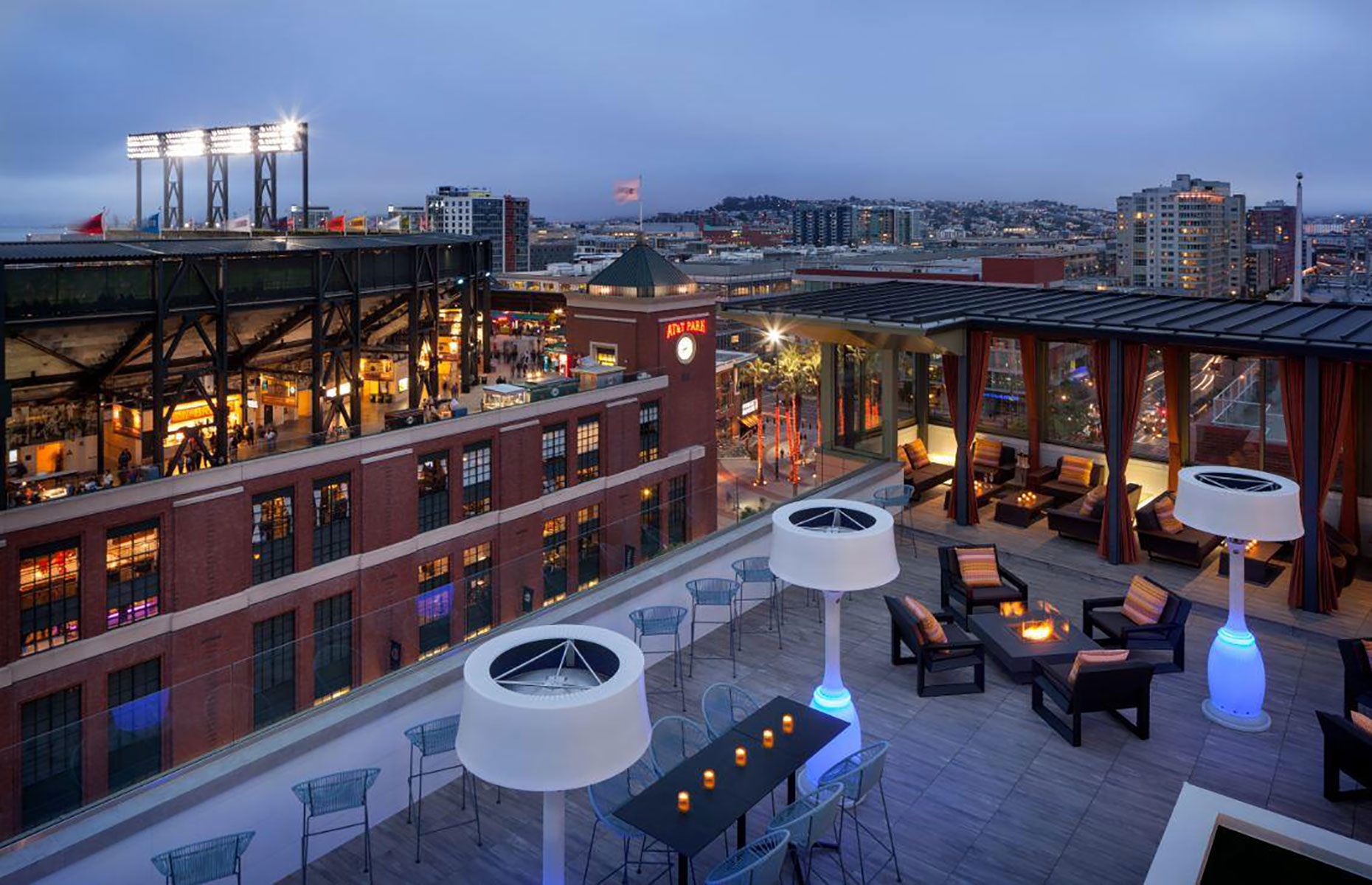 Hotel VIA/booking.com
Don't miss
San Francisco Modern Museum of Art (SFMOMA). A sweeping collection of contemporary and modern art includes permanent pieces by Frida Kahlo, Roy Lichtenstein and Andy Warhol, alongside rotating, world-class exhibitions.
Map
Use our handy map to navigate around San Francisco:
Lead image: Sean Pavone/Shutterstock
Be the first to comment
Do you want to comment on this article? You need to be signed in for this feature