Explore San Diego: where to stay, what to eat & the top things to do
San Diego might be overshadowed by glitzier Los Angeles, but it's time for this city to shine and share the spotlight. A chilled-out SoCal vibe permeates the city which is blessed with year-round sunshine, a surfer-central beach, chic boutiques and, thanks to its close proximity to the Mexico border, excellent California-meets-Mexican food. Book a trip to San Diego and take it easy.
The best hotels in San Diego
Downtown in the Gaslamp Quarter is a great place to base yourself. It's centrally located and you can easily reach other parts of the city. A lot of hotels are upping their game to become destinations in their own right – many have excellent restaurants and bars that you can visit without being a guest.
For high-end urban chic luxury, Hotel Palomar, part of the Kimpton group, and The Pendry are excellent options. They both have brilliant restaurants – Curadero serving Mexican street food and Lionfish serving upmarket seafood dishes respectively. Hotel Palomar also has a late-night taco window to satisfy midnight snack cravings.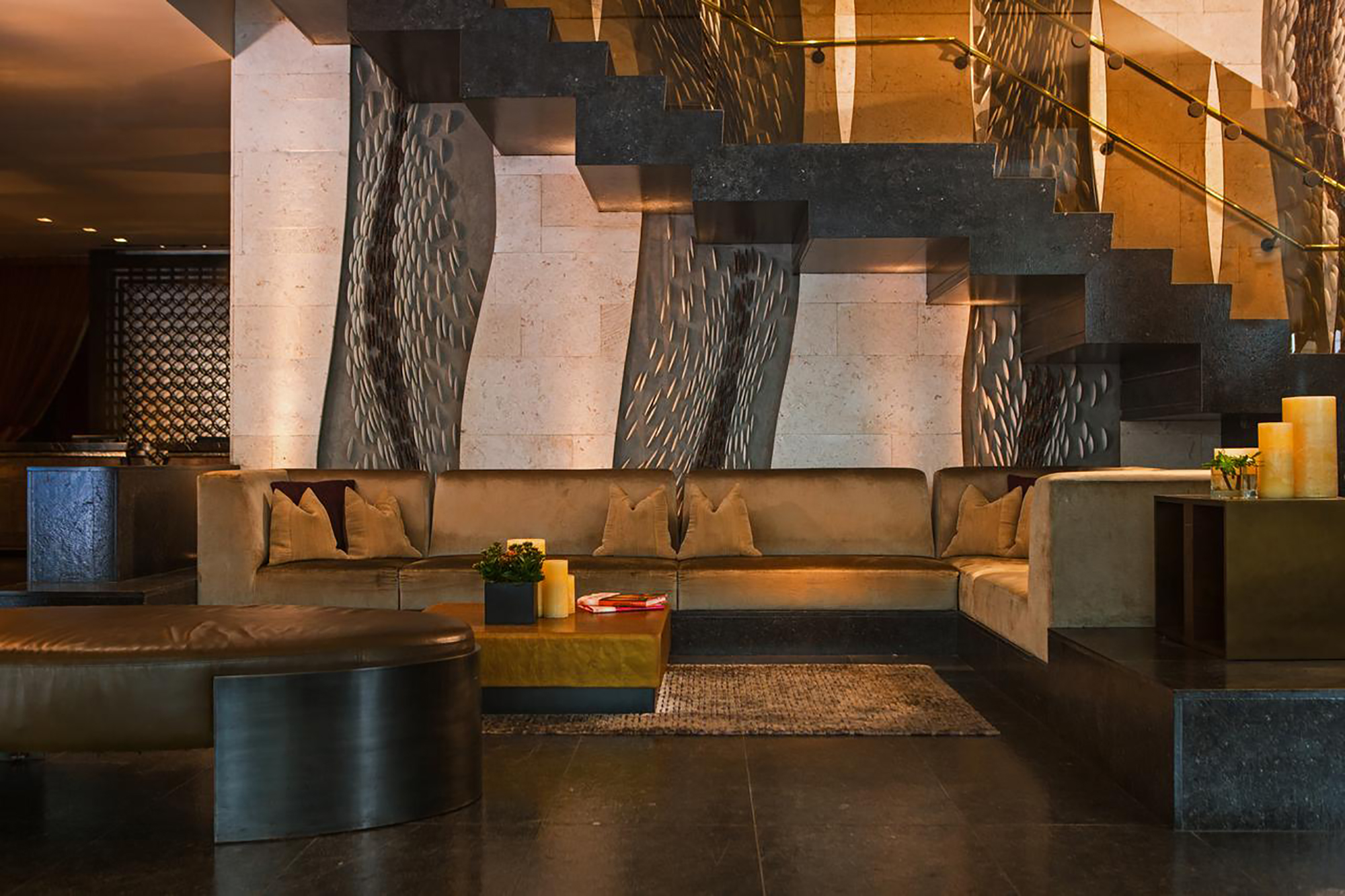 Hotel Palomar/booking.com
For a mid-range option that doesn't compromise on quality, try The Sofia Hotel – it's smart with comfy rooms and sleek interiors. Alternatively, check-in to Hotel Indigo. You'll find bold rooms, a rooftop bar and perhaps some four-legged friends (the hotel is pet-friendly).
Key neighbourhoods in San Diego
The Gaslamp Quarter
This area is one of the more touristy parts of San Diego but but do spend a bit of time walking along the main strip. So-called for its gas lamp-style street lights and built in the 1880s, the Gaslamp Quarter architecture looks like a American Victorian-era movie set. As the sun goes down at the weekends, it's a great place to find a fun bar or lively restaurant. Alternatively, attend an all-American baseball game and cheer on the San Diego Padres at Pecto Park stadium.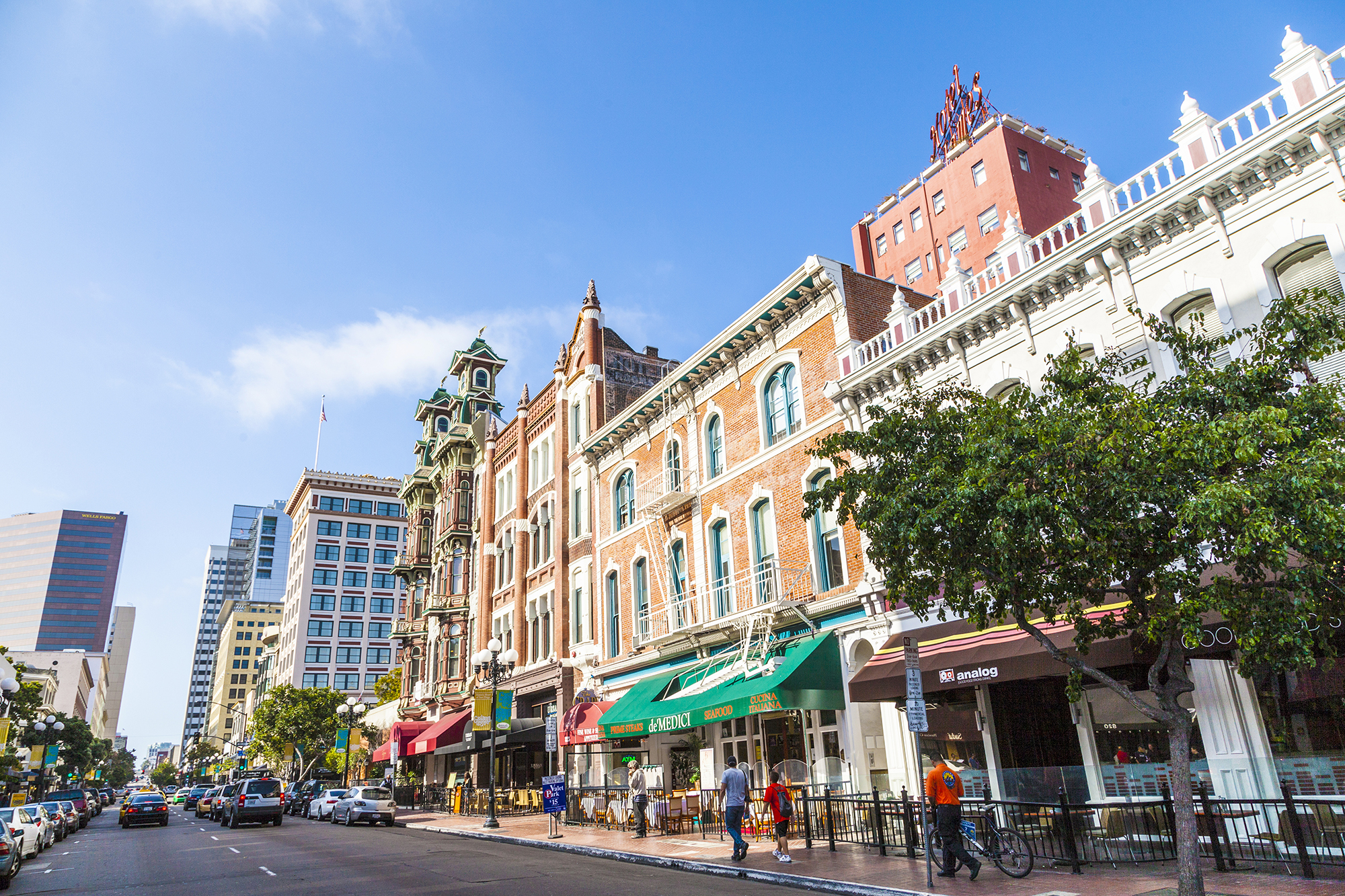 travelview/Shutterstock
South Park & North Park
Two of trendiest neighbourhoods in San Diego and linked by 30th Street, South Park and North Park are the places to go for boutique shops, hip coffee hangouts and brunch spots. Spend a morning having a relaxed breakfast (and a cocktail or two) before pottering around vintage shops with the city's coolest kids.
Little Italy
If you're into food, head straight for Little Italy. There are independent restaurants championing farm-to-table eating, craft beer breweries and farmers' markets galore. It's a chic part of San Diego but, true to Californian form, still very chilled out.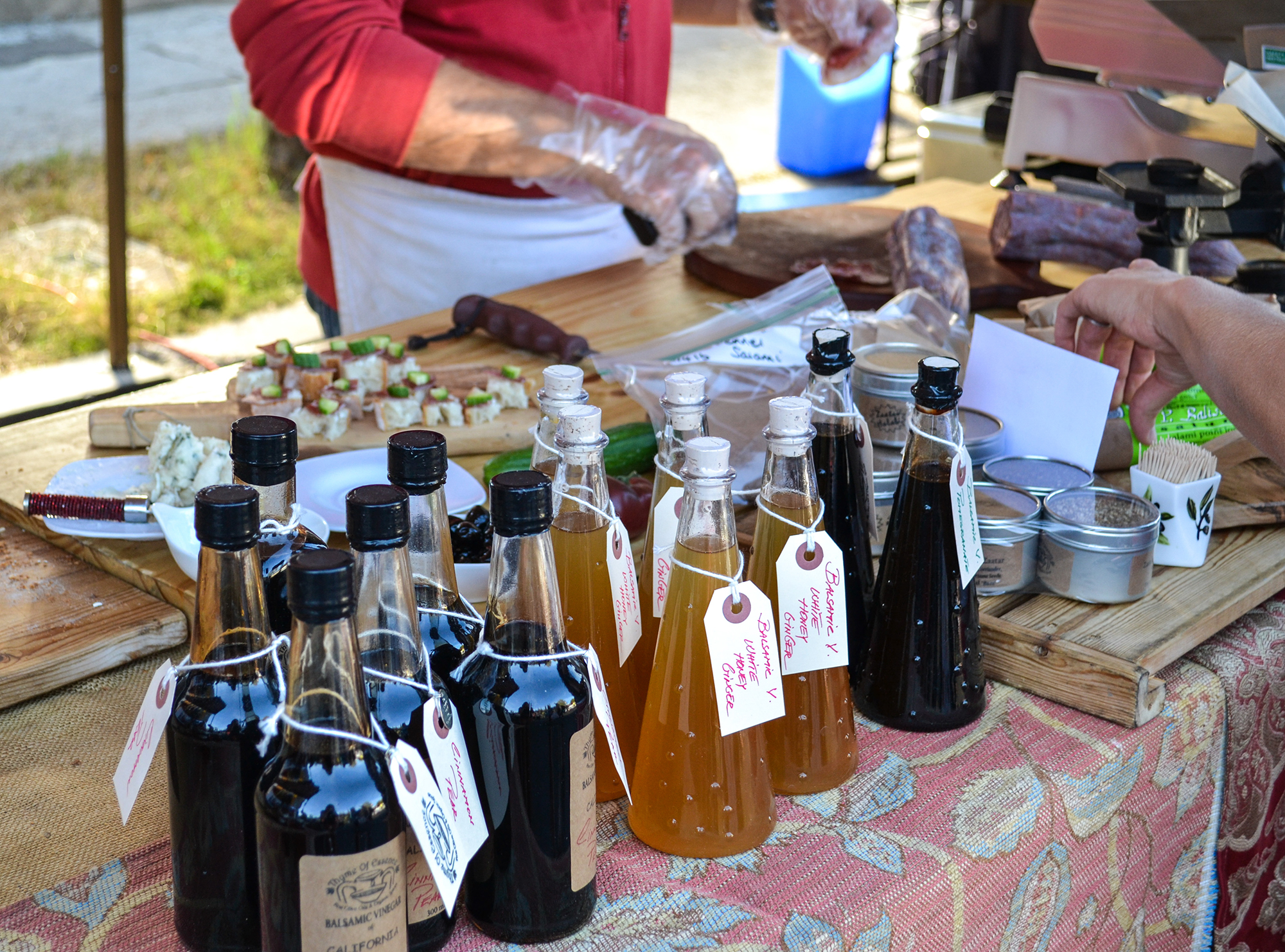 Dawn Damico/Shutterstock
Barrio Logan
One of the less-publicised places to visit in San Diego (but becoming increasingly more popular among locals and tourists) is Barrio Logan. A historically Mexican neighbourhood, it's best known for Chicano Park which is covered in murals depicting social activism (read more in the Top Attractions section), and its thriving arts scene and gallery spaces.
Hillcrest
The LGBTQ district is filled with bars, alternative shops and is the epicentre of the city's annual Pride festival (this year on the 14 and 15 July). It's also home to Hillcrest Brewing Company which claims to be the 'first gay brewery in the world'.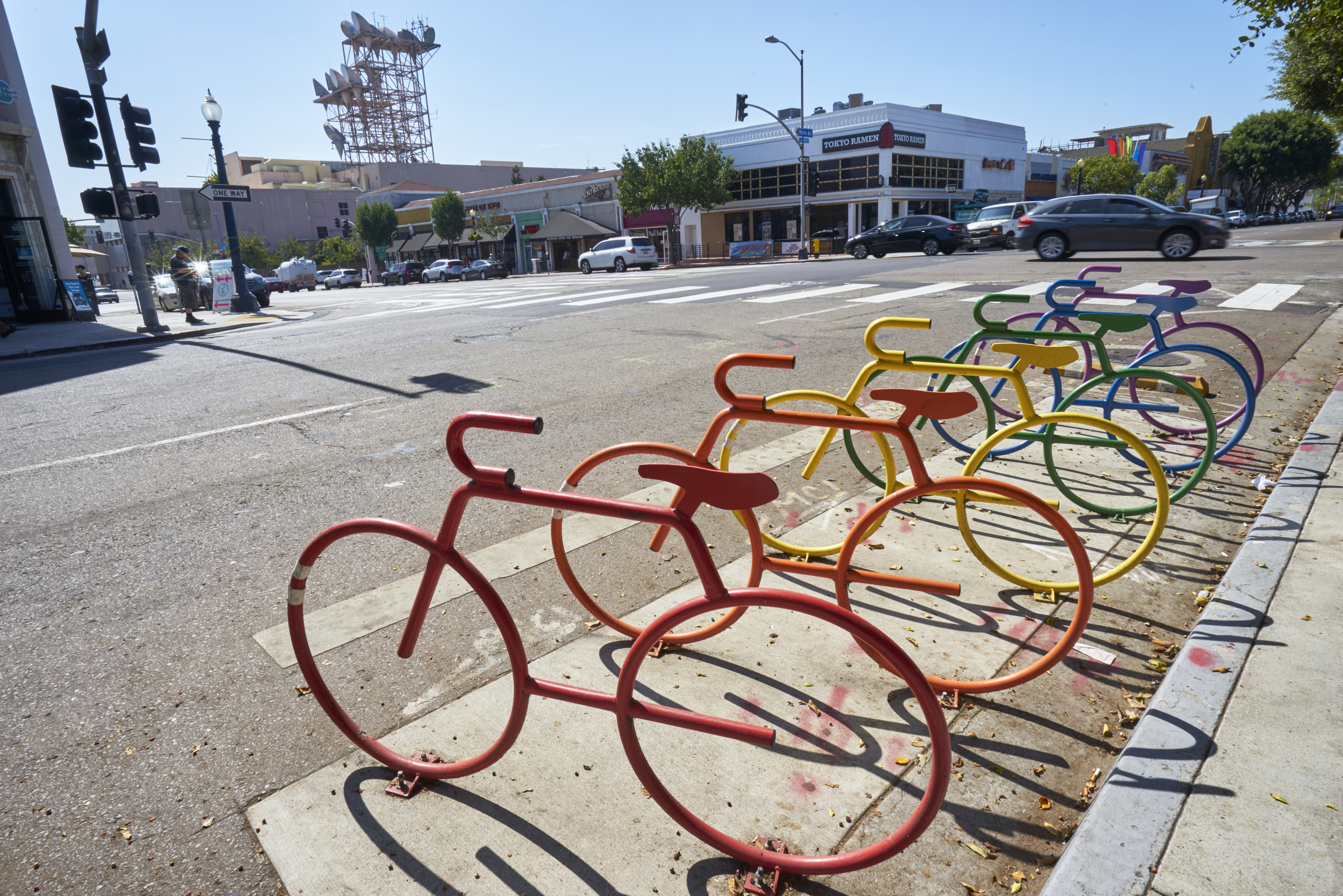 aliciamariemassie/Shutterstock
La Jolla
La Jolla is a smart, upmarket coastal area in the northwest of the city. Head to the beach, admire the lavish multi-million dollar seafront properties and check out the fancy restaurants and cocktail bars. Torrey Pines State Nature Reserve is close by (see more in Top Attractions).
What to eat & drink in San Diego
With the border just 20 minutes away (by car), Mexico has naturally had a huge influence on the city's food scene. Dishes, whether in fine dining and fast food settings, aren't region specific and include everything from tacos and tostadas topped with ceviche (cured fish) to carnitas (slow-cooked pulled pork) and carne asada (grilled and sliced beefsteak).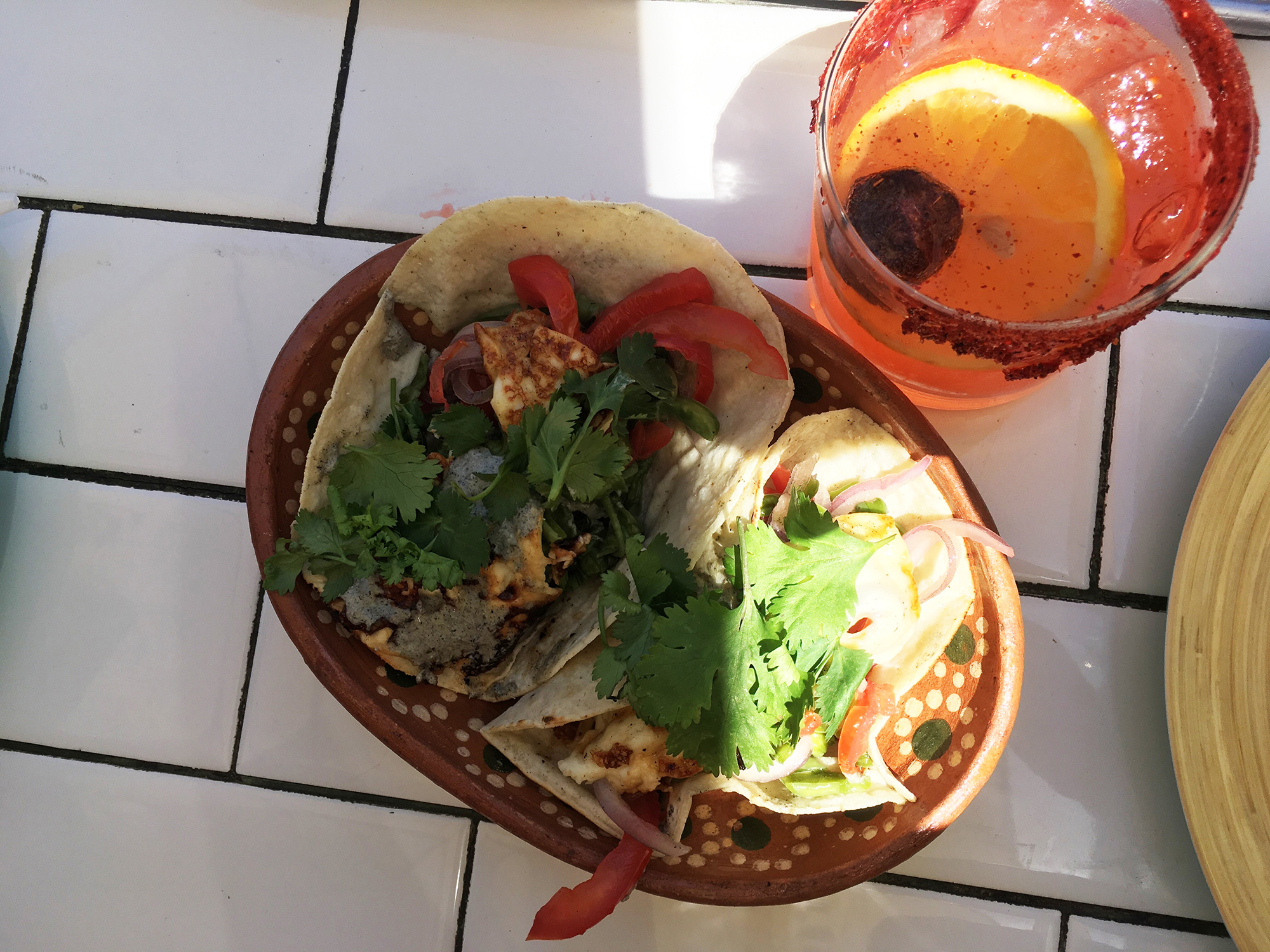 Daisy Meager
Make sure you try a Baja fish taco, originating from just south of the border in Baja California. A deep-fried white fish fillet is swaddled in a soft corn tortilla with shredded lettuce and a creamy sauce.
Farm-to-table eating, placing emphasis on using local, traceable ingredients, is a big part of the way of life here. Many restaurants and cafés follow this ethos. Given San Diego's seaside location, there's excellent seafood too and you'll find an abundance of avocados on menus (they were mashed into everything here way before it was cool).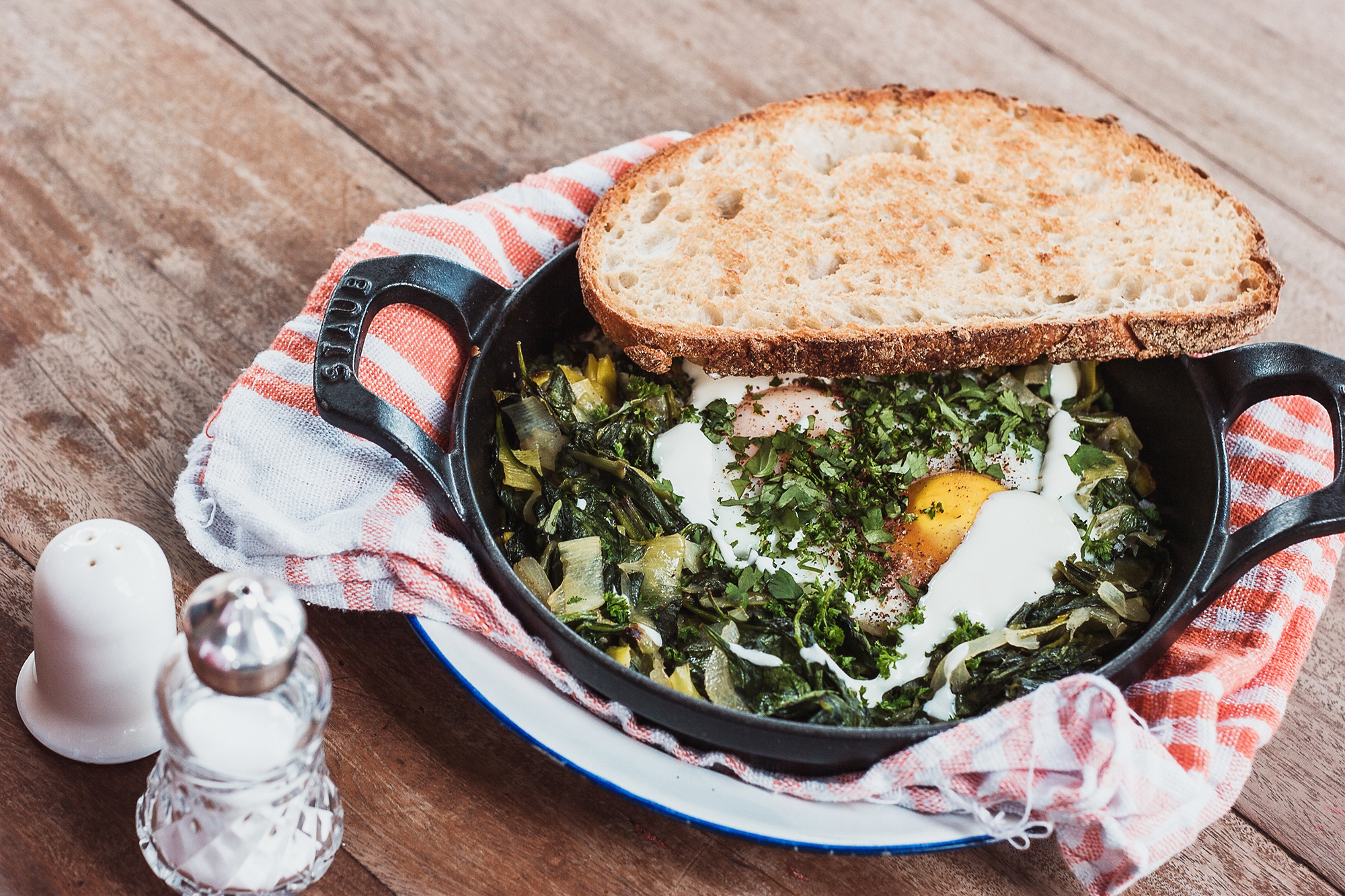 Unsplash
When it comes to drinks, it's all about craft beer and cocktails. There are several breweries with taprooms for tasting beers, ales and stouts while chatting to the producers (see the itinerary below for our picks). As well as many great speakeasy-style cocktail bars, San Diego is also home to a vodka and gin distillery, You & Yours Distilling Co.. Book in for a tour then relax in their trendy tasting room with a cocktail.
The top things to do in San Diego
Get outdoors in Balboa Park
You could easily spend your entire trip exploring Balboa Park. The 1,200-acre park, originally developed for the grand Panama-California Exposition in 1915, is home to 17 museums and galleries, the San Diego Zoo and gardens.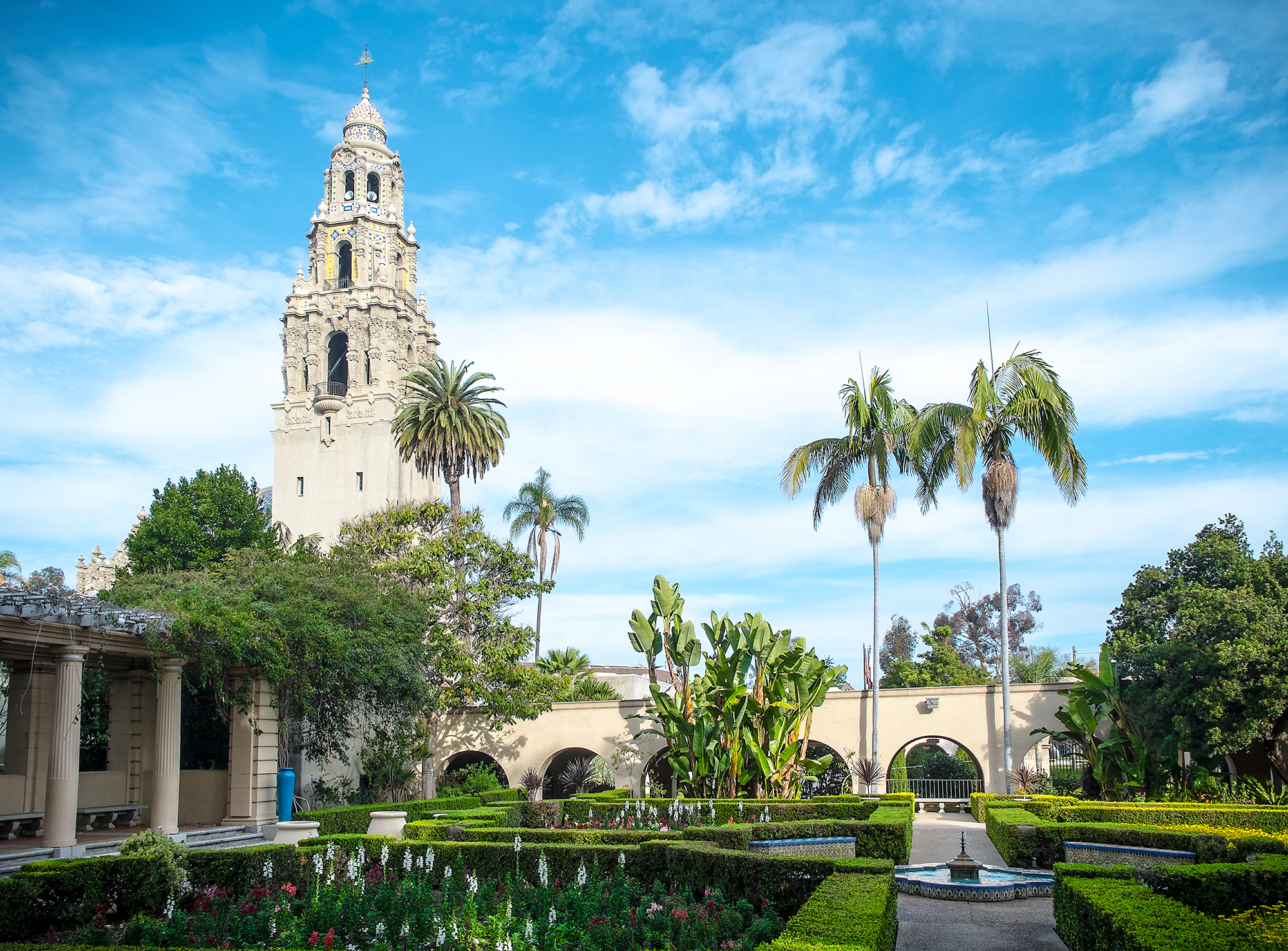 Dancestrokes/Shutterstock
Particular highlights include the California Tower for unmissable 360-degree views of San Diego (it's recommended you book tours in advance), the San Diego Museum of Art, the Museum of Man and the Desert Garden, filled with cacti and succulents. Leave time to wander down the broad promenade, taking in the gorgeous Spanish colonial architecture around. The sweet, floral scent that carries on the breeze and inevitable soft sunshine will fool you for thinking you're in Seville.
Balboa Park is located near downtown and within walking distance of popular neighbourhoods like South Park, North Park and the Gaslamp Quarter.
Hike through Torrey Pines State Natural Reserve
Join the outdoorsy locals on a hike through this stunning nature reserve, filled with – you guessed it – the native Torrey pine trees. There are several well-kept trails along the cliffs for captivating views of the North Pacific Ocean.

joseph s. giacalone/Shutterstock
Get arty in Chicano Park
The highly emotive murals and sculptures in Chicano Park celebrate Chicano culture (the chosen identity of some Mexican Americans living in the US) and memorialise the social activism in the area and beyond. Some of the murals painted on the underpass beneath the San Diego-Coronado Bridge date back to the 1960s when the park was established, while others are as recent as 2012. Explore Logan Avenue, leading away from the park, for cool art galleries, taquerias and bars.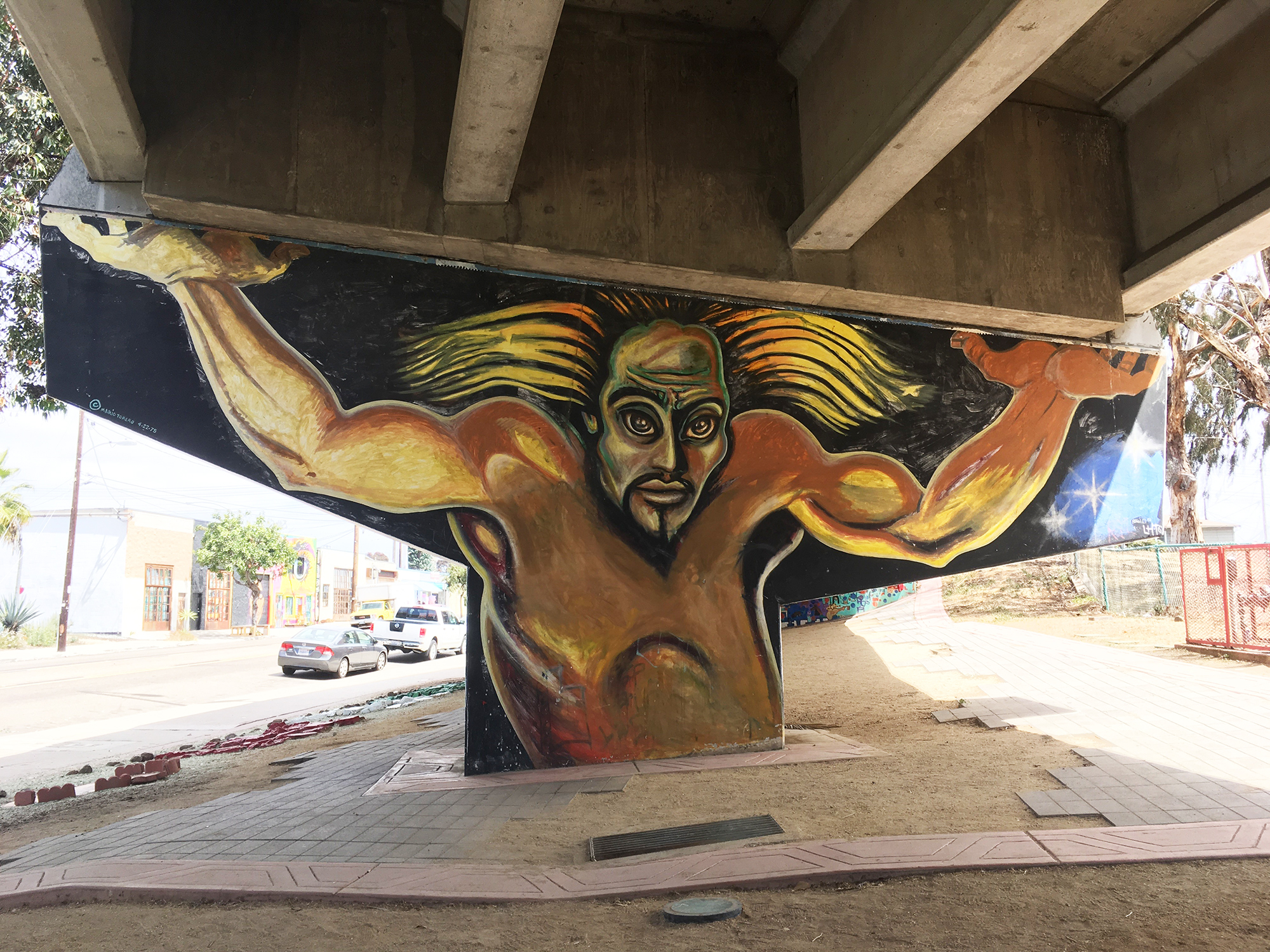 Daisy Meager
Go border hopping in Tijuana, Mexico
Crossing into Mexico's border town for a day or two is a must. Tijuana had a bad reputation for drinking, gambling and brothels which in part stemmed from the US' Prohibition era. While it's still very much a destination for Americans partying at the weekend, the city is shaking off its shady history.
To get the most out of your time, a guided tour is a good starting point to explore the city. We recommend Turista Libre, also known as Derrick Chin, a mid-Westerner who fell for Tijuana's charms and relocated. Chin runs different city tours and some longer trips out to wineries in the Guadalupe Valley in his bright yellow bus. Whichever one you choose, you're guaranteed a good time, insider knowledge and incredible food and drink.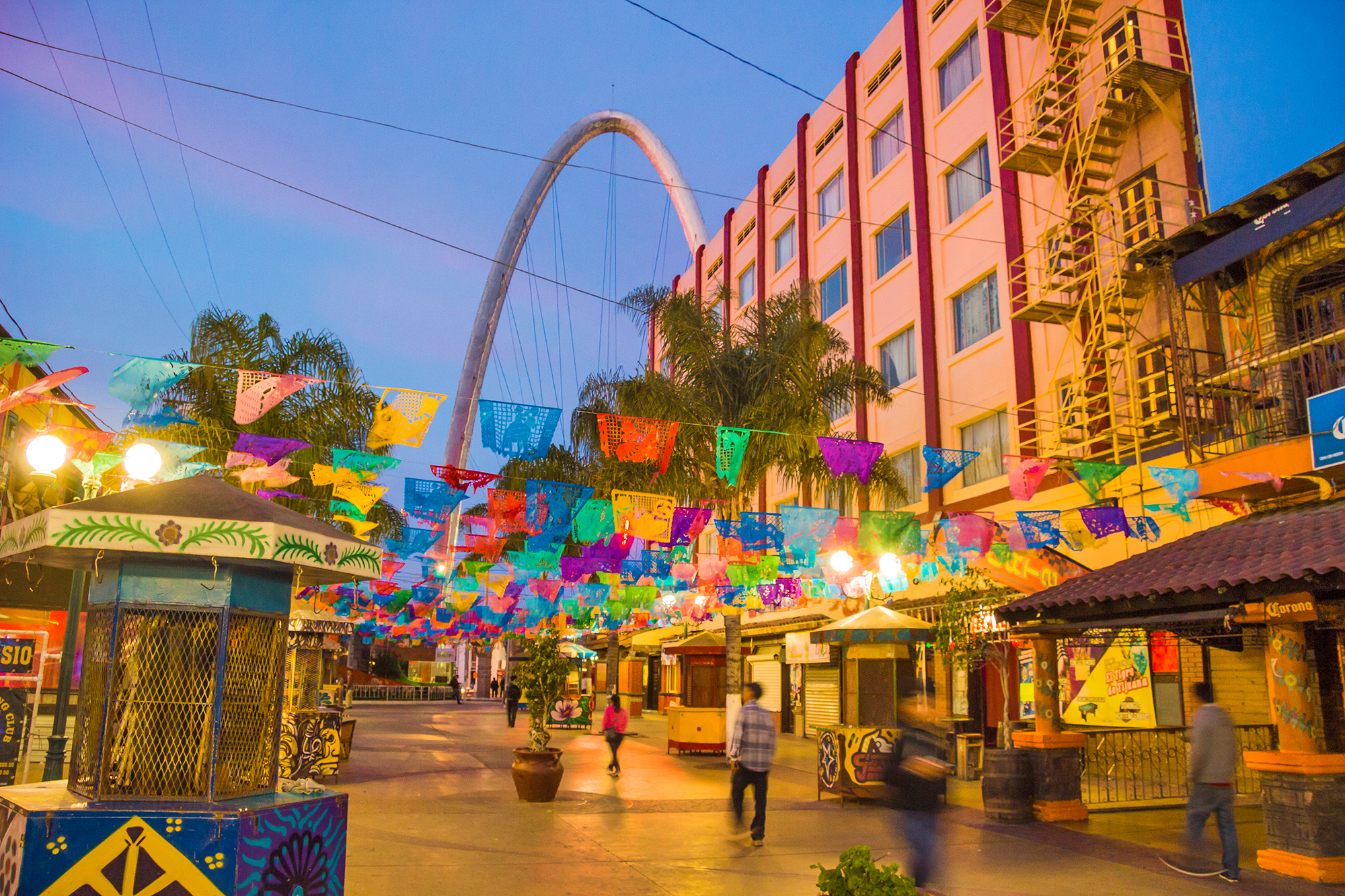 Denis Kabanov/Shutterstock
Getting around
The easiest way to get around, and how most tourists travel, is by car. The city is sprawling and while there is a bus and trolley network, it's not hugely extensive. The best option is to rent a vehicle for your stay.
The ultimate San Diego itinerary
Day 1
Check-in to: Hotel Palomar. Rooms and suites at the downtown boutique hotel boast great views of San Diego and has an urban chic vibe. Curadero, the hotel's Mexican restaurant, is an excellent option if you fancy staying in for dinner.
Take time to explore: Balboa Park. Start your visit to the huge park with a trip up the California Tower. You'll need to book onto a tour to be able to climb up and your guide will give you a brief history of the park. The panoramic views over the park and the city are a great way to get your bearings.
Another highlight is the San Diego Museum of Art, a fine art gallery with an emphasis on Spanish artists. Download their free app for audio guides and an augmented reality feature – certain paintings will come alive when viewed through your phone camera.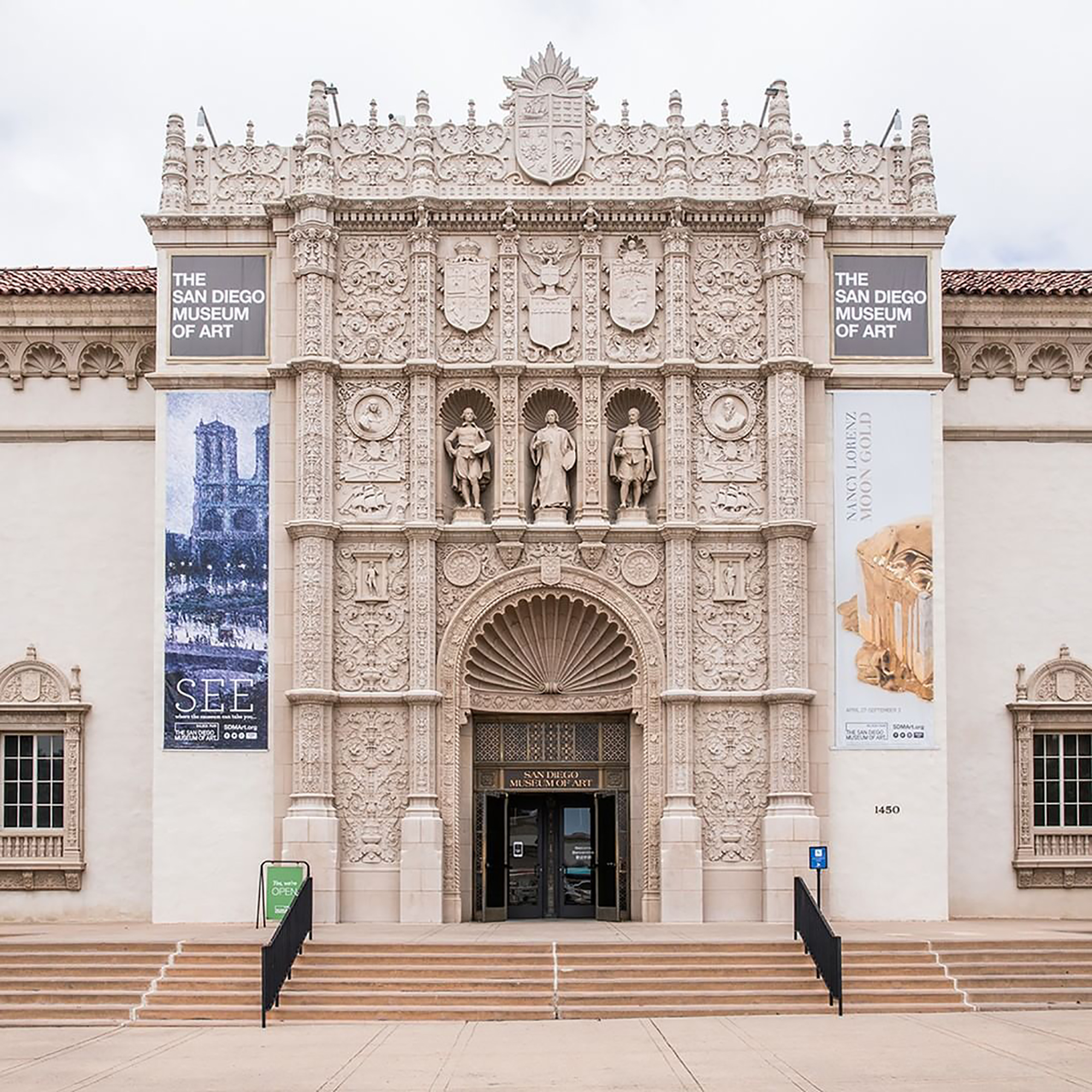 sandiegomuseumofart/Instagram
Have lunch at: Panama 66. Kick back with a cocktail and fresh Californian food at this smart restaurant in the park. Food channels a farm-to-table ethos: think Green Goddess salads, chorizo sandwiches and frittatas. It's just what you need after a morning spent exploring.
Enjoy a boozy dinner at: Ballast Point. The brewery, tap room and restaurant in Little Italy is adorned with nautical murals and touches. Grab more informal dishes in their bar area (there's great drinking food like pretzel bites and burgers) or book a table in the Kettle Room, which serves higher-end dishes. Try the beer pairing menu with dishes like grilled octopus, seared scallops and homemade fettuccine.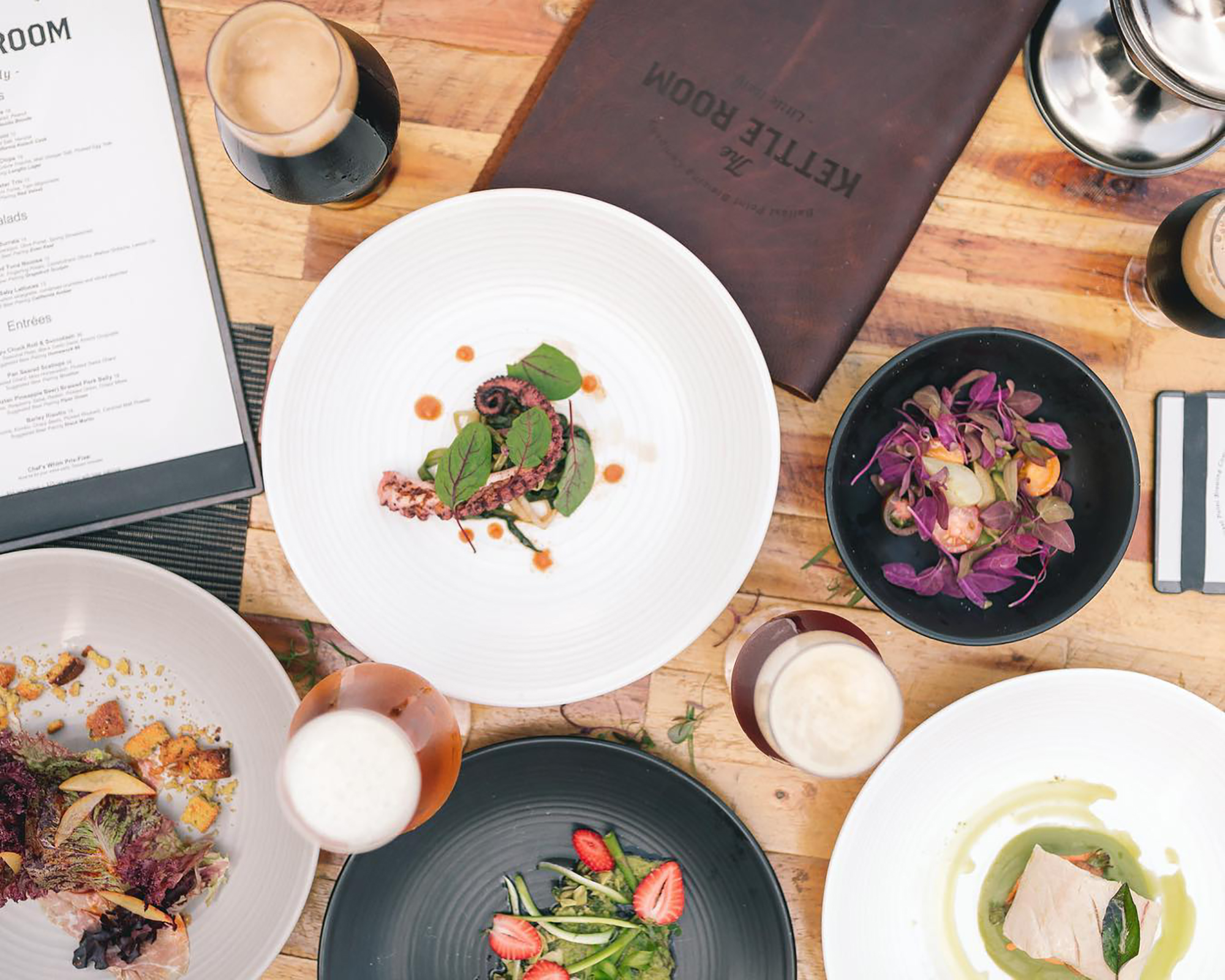 thekettleroom/Instagram
Day 2
Have brunch at: Kindred. Oozing cool, this vegan café with heavy metal cat-inspired artwork and marble-topped tables is the place to come for breakfast (get there early, there'll almost certainly be a line waiting for it to open at weekends).
Avoid food envy and get a few dishes to share. Start with a cinnamon roll and drop biscuits with mushroom gravy, then move on to the bigger plates. The pancakes smothered in bourbon butterscotch, the spicy tofu scramble and banana bread French toast with whipped coconut cream are must-trys. Everything is best accompanied with a breakfast cocktail, of course.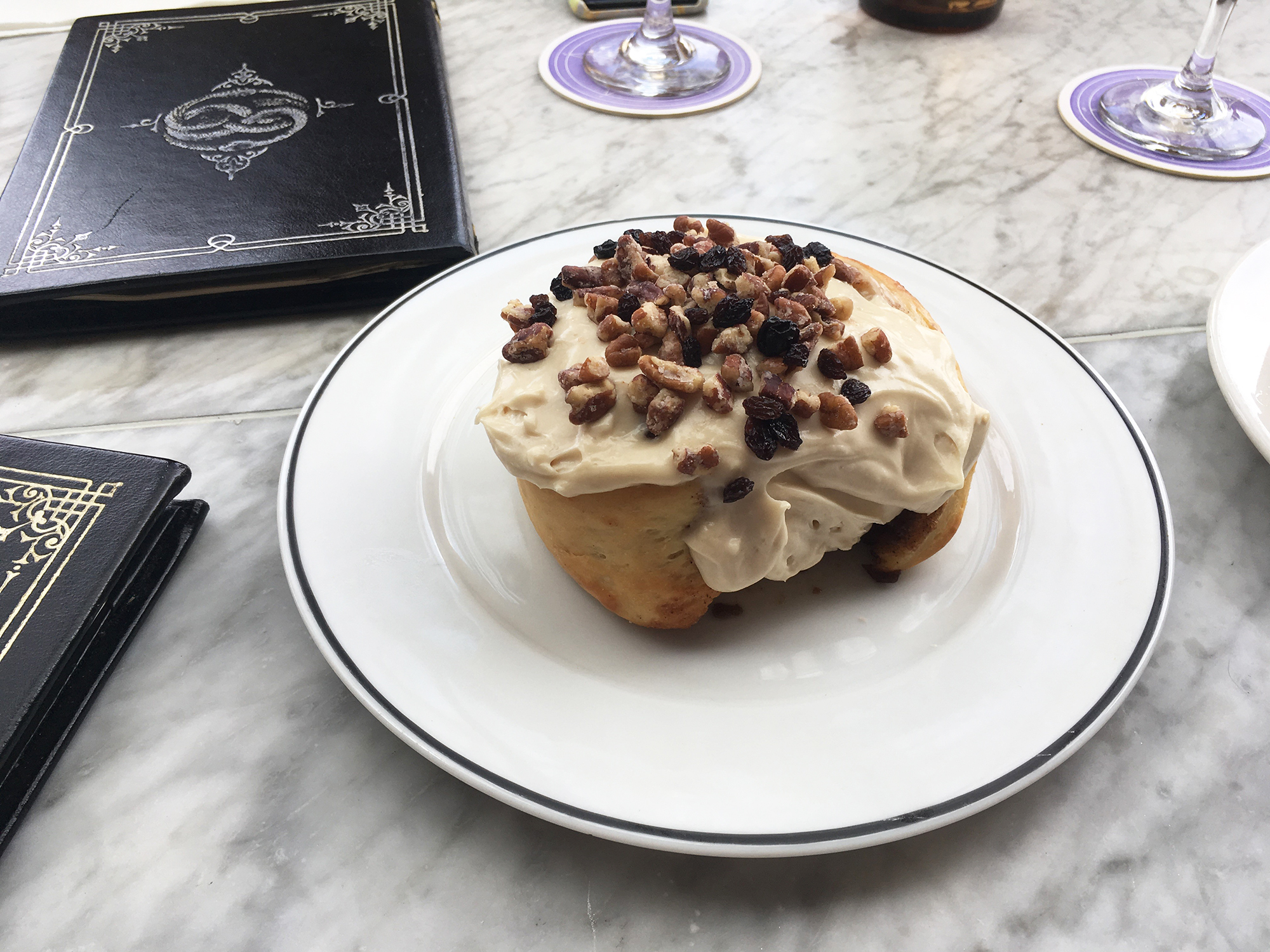 Daisy Meager
Spend the day exploring: North Park and South Park. Both neighbourhoods are filled with boutiques selling vintage clothes, one-off pieces of furniture, books and trinkets.
Head to Bad Madge in South Park for a treasure trove of vintage finds, from cutlery and glassware, to jewellery and gowns. Up the road in North Park, pop into Pigment for pretty trinkets, Love & Aesthetics for chic homeware, and Verbatim Books for novels by local and international authors. Make a pitstop at Dark Horse Coffee for a caffeine pick-me-up.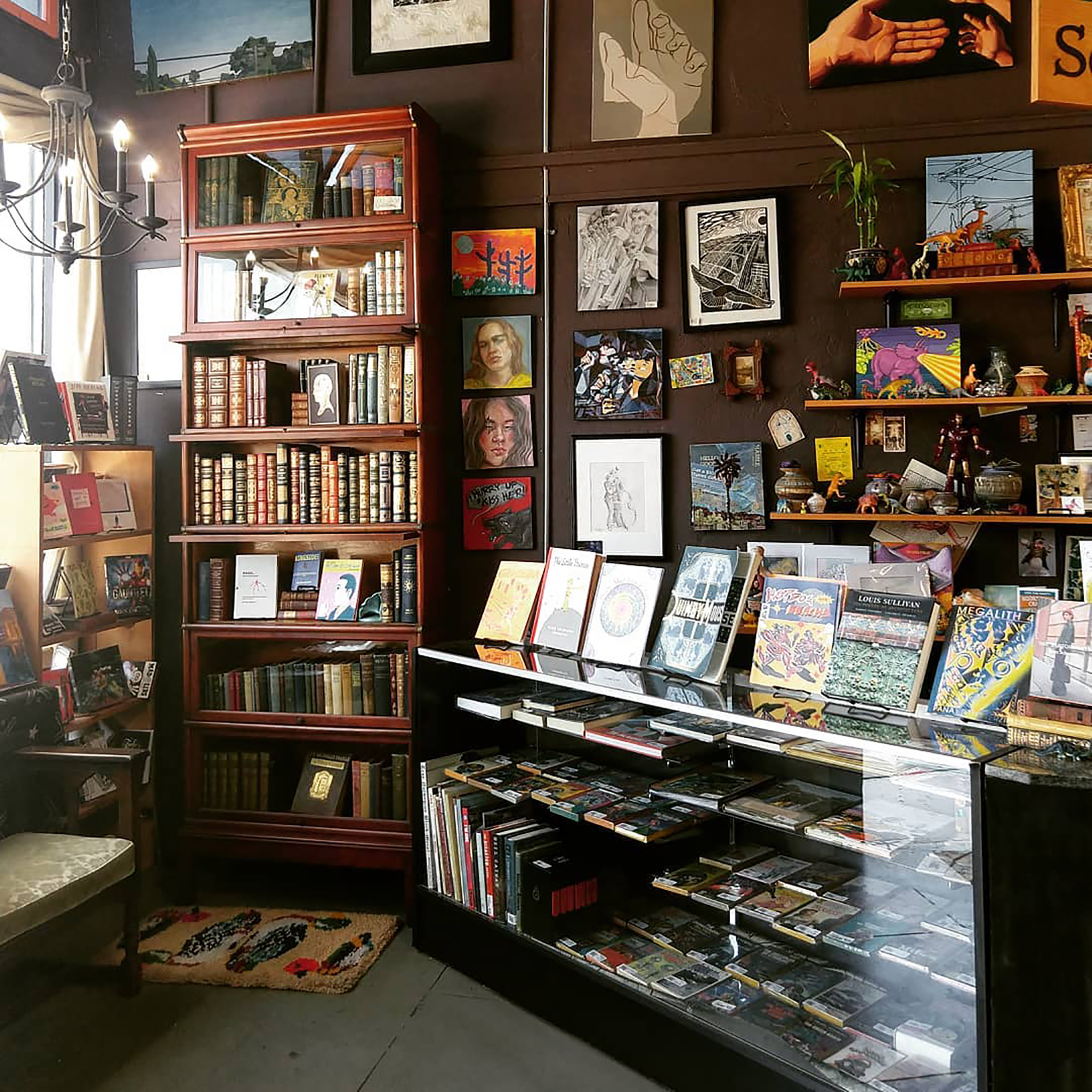 verbatim.books/Instagram
Dine at: Lionfish. This upmarket seafood restaurant attached to The Pendry hotel is a place to splash out. The décor is luxurious, the service super friendly and the food exquisite. Top-quality fish, shellfish and meat tops tostadas, is served ceviche-style and comes as nigiri. Probably not one for vegetarians.
Have cocktails at: Noble Experiment. A short walk away from Lionfish, this speakeasy is tucked behind a secret door. If you find its location, you're in for a treat. Stick to classic drinks or try one of their inspired updates. There are only 35 seats so booking is strongly recommended.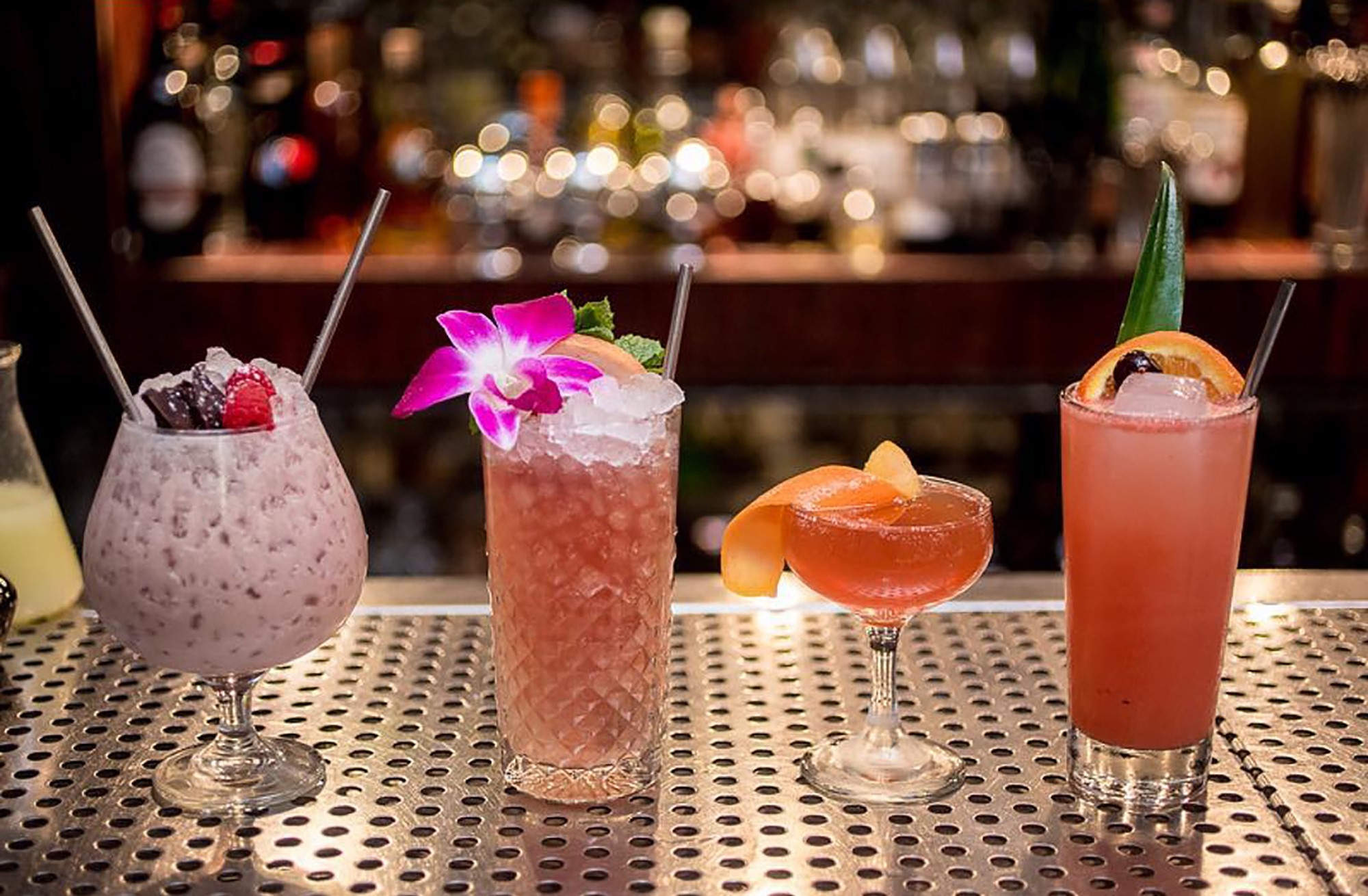 nobleexperiment/Instagram
Day 3
Chill on the beach: in La Jolla. Take it easy and relax on the golden sand beach or put in some hard graft and get out on the waves. Take a kayak tour of the sea caves and learn more about the ocean's ecosystem and keep an eye out for dolphins who like to folick in the water. Everyday California run group tours and can provide all the gear you need for an adventure on the high seas.
Have lunch at: Galaxy Taco. This cult restaurant serves some of San Diego's best tacos. Some of the out-of-this-world toppings include grilled avocado with creamy corn salad, Baja fried fish and chicken with almond mole.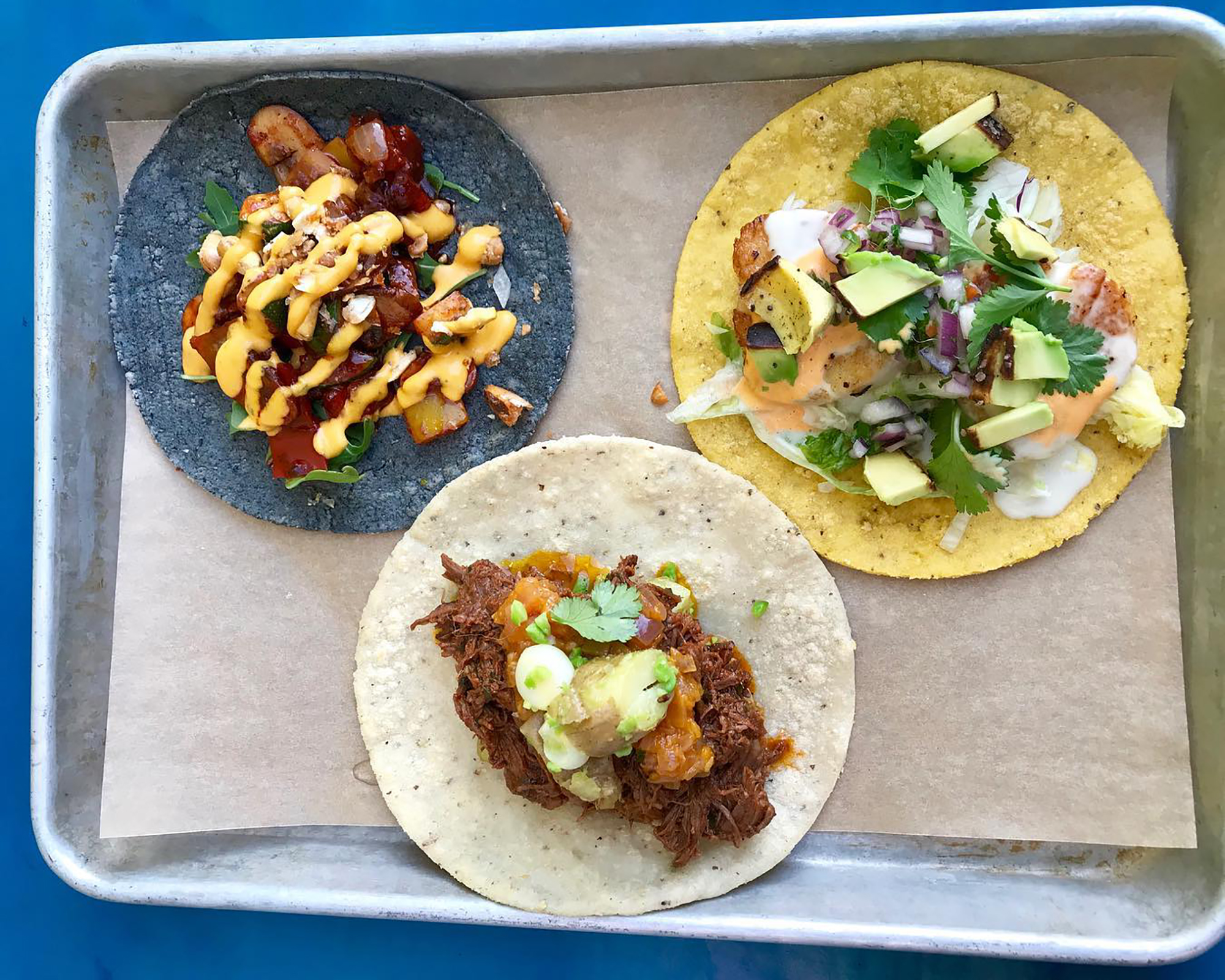 galaxytacossd/Instagram
Take a hike: through Torrey Pines State Nature Reserve. Make the small drive from the seafront to the beautiful park. The breathtaking views at the top of the cliff trails are worth the walk up (although you can cheat and drive to a car park part way up).
Enjoy a sundowner at: Level 2, Georges at the Cove. Slow things down after a busy day with craft cocktails and one of the best views in La Jolla, stretching out across the bay. The drinks are just as spectacular as the view.
Head bartender Stephen Kurpinsky and his team have devised a list of cocktails based on the neighbourhoods of San Diego, using clever ingredients and inventive flavour combinations. Try the San Ysidro, a smokey concoction of mezcal, rum and al pastor taco spice mix.

Daisy Meager
Day 4
Have brunch at: Herb & Eatery in Little Italy. The bright and airy space is flooded with sunshine in the morning, putting a spring in your step. Choose from baked goods like a mixed berry danish, cinnamon twists and bagels. Or, try one of their 'hash & eggs' dishes: eggs your way with mushrooms, kale and goats' cheese, bacon and onions, or smoked corned beef with peppers. There's also a small homewares shop in the same space.
Wander around: the farmers' market. Every Saturday, more than 150 stalls line West Cedar Street for the Little Italy Mercato. There's fresh produce, flowers, street food and more.
Take in: Chicano Park. Head to Barrio Logan, the heart of the city's Mexican community, and stroll around Chicano Park, admiring the brightly coloured murals. Established in the 1960s, it's an unmissable part of San Diego's history. Afterwards, head down Logan Avenue for cool art galleries and taquerias.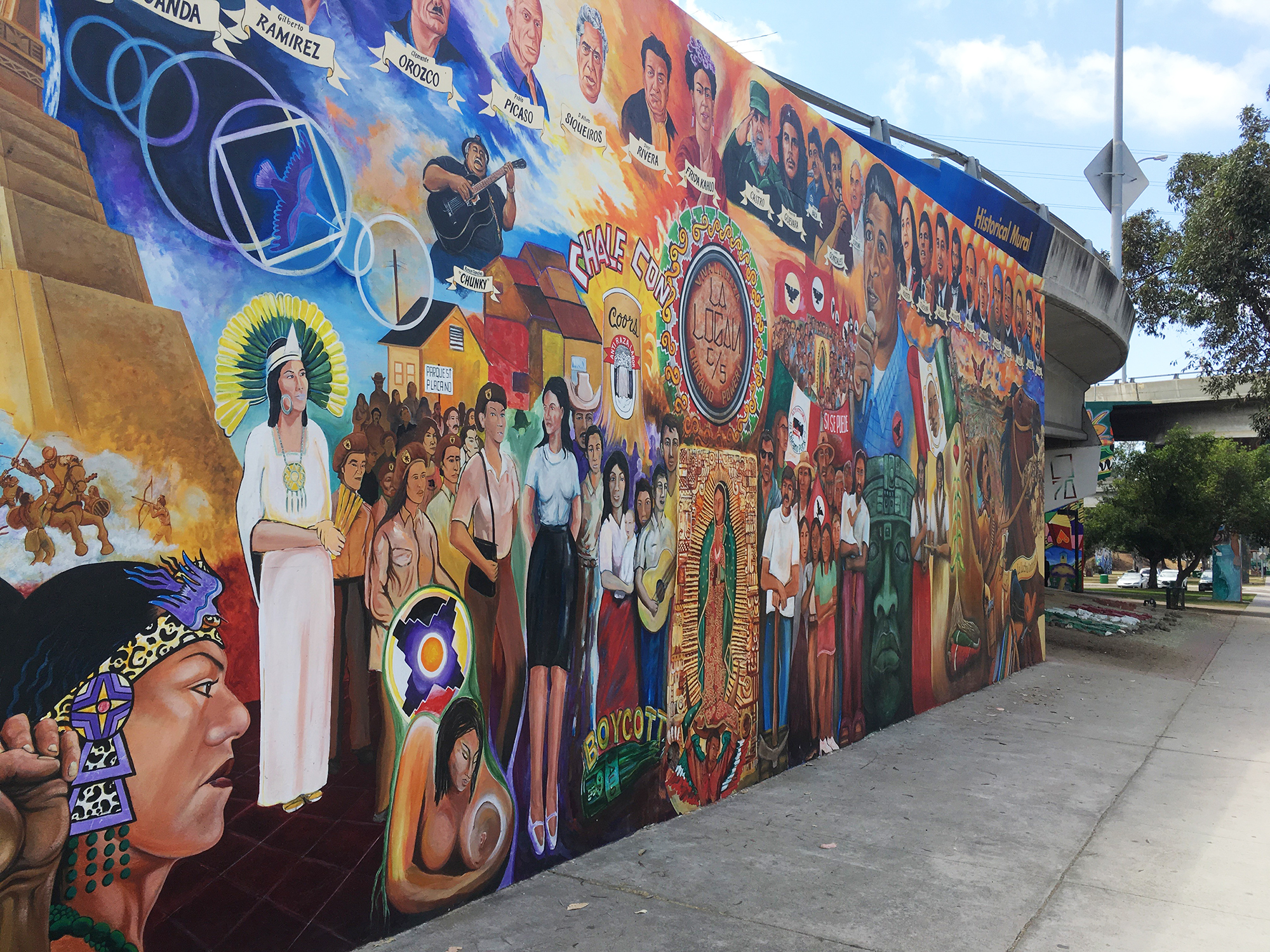 Daisy Meager
Go for dinner and drinks at: Rustic Root in the Gaslamp Quarter. Hearty American dishes are given a modern update at this fun restaurant. Braised short rib is served with crispy polenta, there's wild boar bolognese and smoked bacon mac 'n' cheese. Head up to the rooftop for after-dinner cocktails.
Map of San Diego
Use this handy map of San Diego to help plan your trip.

British Airways offers flights from £651 return and operate a daily year-round flight to San Diego from London Heathrow Airport. To find out more about how to get to San Diego, visit SanDiego.org.
Be the first to comment
Do you want to comment on this article? You need to be signed in for this feature