10 ways to reduce the carbon footprint of your holiday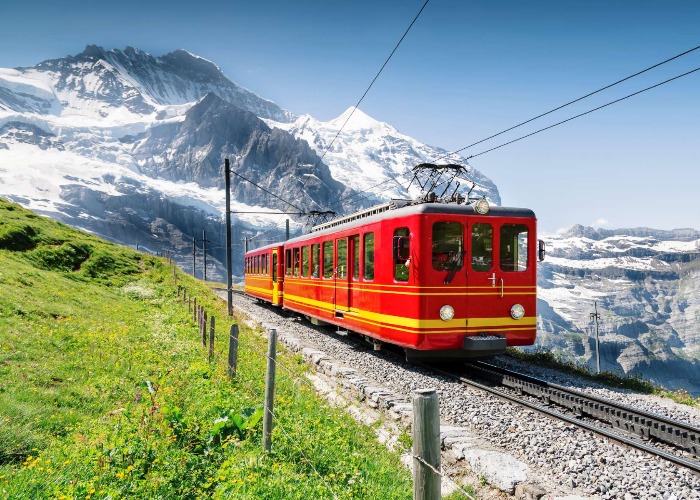 Sustainable travel doesn't have to be an oxymoron. From switching to a greener mode of transport to eating local produce, here's how to tread a little lighter on your travels – while still having fun.
In 2018, a landmark study revealed that the global tourism industry might have a bigger carbon footprint than we first thought. According to the report, conducted by researchers at the University of Sydney and published in the journal Nature Climate Change, tourism is responsible for 8% of total carbon emissions worldwide. That's around three times higher than initially estimated.
Which is bad news for climate-conscious travellers. Following the UN's COP26 climate change conference in Glasgow in autumn 2021, pressure is mounting on corporations and governments to reduce their emissions. Meanwhile, many of us are taking steps to reduce our personal carbon footprint. While some have gone as far as vowing not to fly for a year or committing themselves to only travelling within their own country, these options aren't for feasible for everyone.
Fortunately, not all holidays were created equal. From how much you pack to what you eat, every action has the potential to lighten your load on the planet – plus, you might even save money and challenge yourself to new experiences along the way.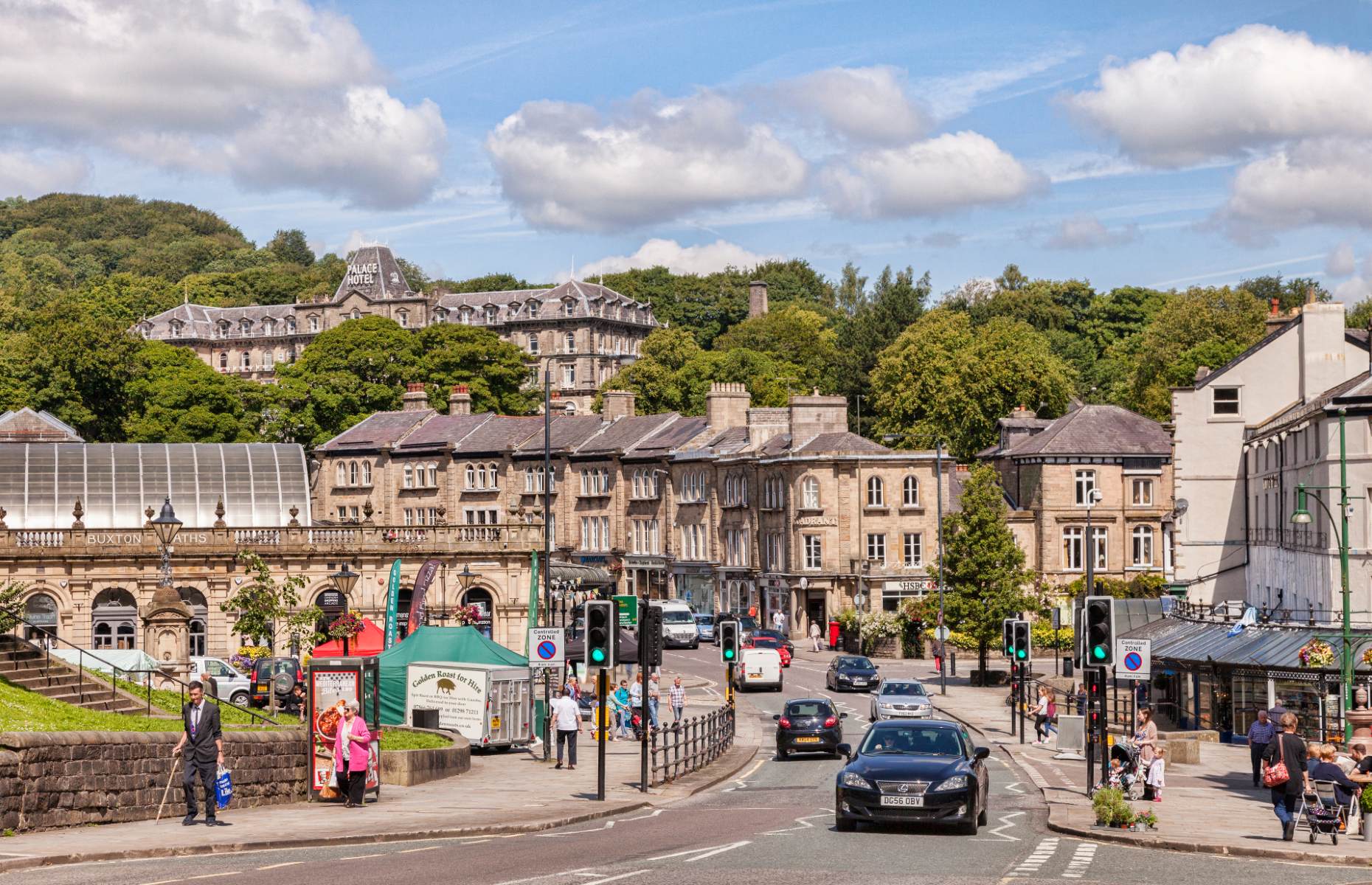 Image: travellight/Shutterstock
1. Travel closer to home
When it comes to planning your next holiday, the destination is the first thing to consider – bear in mind that the further you travel, the higher your carbon footprint will be. Yet travelling closer to home might just open you up to the treasures that can be found on your doorstep. If you live in the UK, take inspiration from our destination guides, which span the British Isles from idyllic Peak District towns to stunning British Islands. On the other side of the Atlantic, satisfy your wanderlust by reading about the most beautiful natural wonder in every state or discovering America's best alternative adventures.
2. Opt for a sustainable destination
If your heart's set on distant shores, it's still possible to be green. Each year, sustainable tourism foundation Green Destinations names its 'World's Top 100 Sustainable Destinations', recognising 100 locations for their moves to improve sustainability.
While many of these destinations are in Europe, several locations across Asia, North and South America and Australasia were recognised too. Although making climate-conscious decisions when you're out there will go a long way, choosing a sustainable destination might make it easier to do so.
Image: Matej Kastelic/Shutterstock
3. Explore eco-friendly transport options
Now you've decided where to go, how best to get there? Unless you're going to take a leaf out of Greta Thunberg's book (No One Is Too Small To Make A Difference) and hop on a zero-carbon yacht, your options probably come down to the following: train, bus, ferry, car or plane.
As a rule of thumb, if you can avoid flying, do. For those travelling in Europe, Eurostar is your friend. The super-speedy train service has an online calculator showing how much greener it is: for example, by taking the train rather than plane on a return trip from London to Paris, you'll cut your emissions by 90%. But it's not just for city breaks. Eurostar also runs services to top ski resorts including Val Thorens, Val d'Isère and Méribel, while rural gems like Aix-en-Provence in France are a short bus ride from Eurostar stops like Marseille.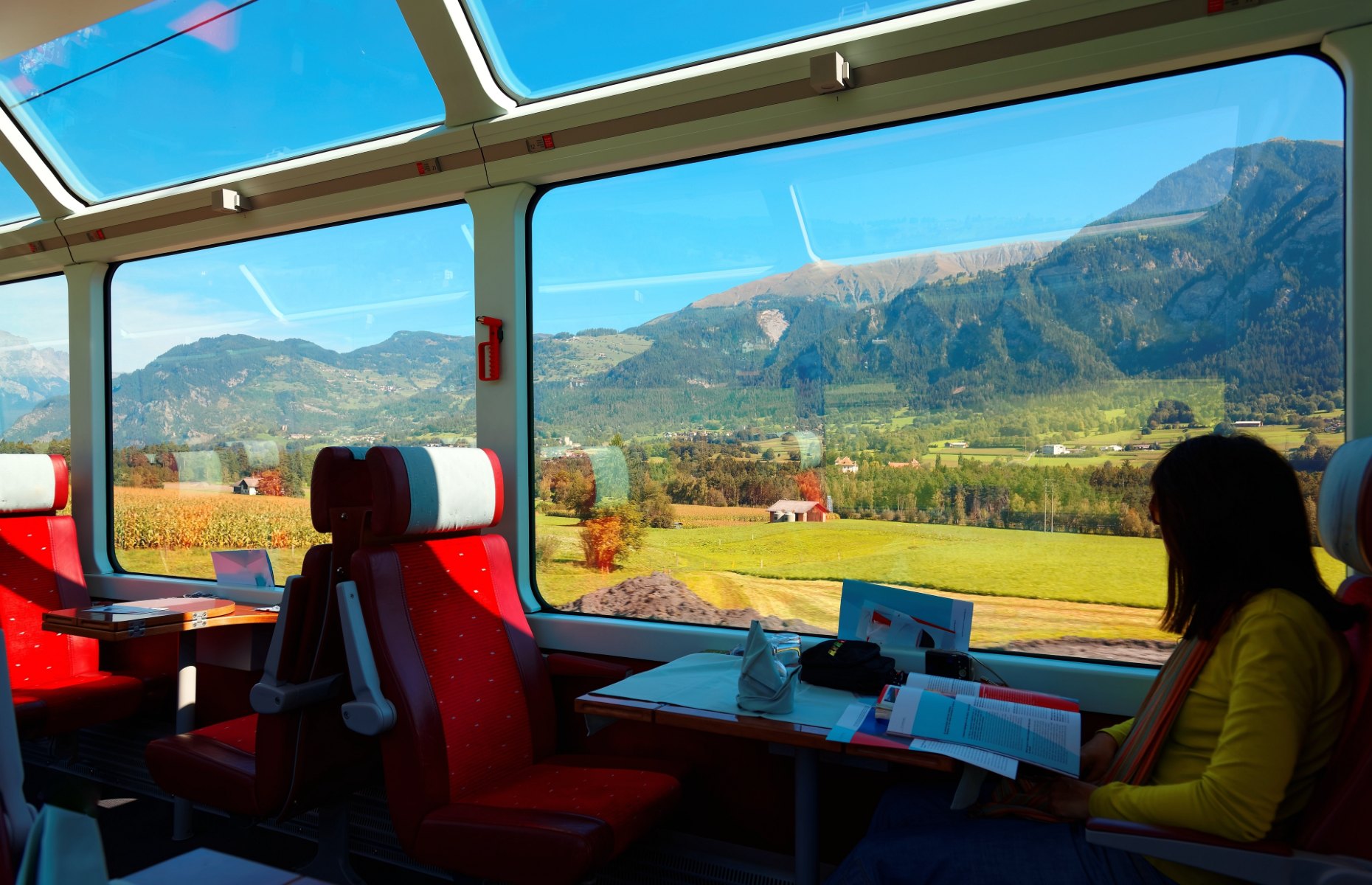 Image: Chen-Min Chun/Shutterstock
READ MORE: Beautiful train journeys that don't cost a fortune
In North America, bus travel is both sustainable and inexpensive. Greyhound buses serve 2,400 destinations across the continent, 1,100 of which are in Canada. By travelling on a bus, you'll reduce your emissions by 85% compared to using a car and 77% compared to flying. What's more, you'll be left with more spending money when you get there.
While bus travel is hardly the quickest way to get around, it can be rewarding. Rather than zooming over entire countries at thousands of miles an hour, you can take in gradual changes in the landscape, and might even catch some stunning sunrises and sunsets along the way.
4. If you really must fly…
Sometimes flying is unavoidable. As a general rule, the further you fly, the longer you should spend at your destination. Choose direct flights where possible, since planes burn the most fuel during take-off, so you'll cut your emissions by taking one flight instead of two. Travelling in economy class and taking less luggage will also help reduce your carbon footprint.
Your choice of airline may make a difference, too. The Airline Index 2018, created by environmental group Atmosfair, compares the energy efficiency of different airlines. The top performers included TUI Airways, LATAM Brazil, Japan Airlines and Air France. At the other end of the spectrum, Emirates, Virgin Atlantic and South African Airways ranked worst.
5. Offset your emissions
Carbon offsetting is another option to consider. This is where you donate to projects that take carbon out of the atmosphere – such as tree planting or renewable energy – therefore 'offsetting' your carbon footprint. It's a booming industry, with 4.8 million tonnes of carbon offset last year, according to conservation finance company Forest Trends.
Yet it's a controversial topic. On one hand, some campaigners argue that offsetting sends the message that people can 'buy' their way out of their carbon footprint, rather than reducing it. What's more, certain schemes like tree-planting, especially on a larger scale, can end up having more pros than cons – such as creating monocultures and displacing communities.
READ MORE: How an all-female team is stopping poachers in their tracks
On the other hand, smaller-scale projects run by independently verified organisations can be extremely effective. For example Gold Standard, a carbon offset site established by the WWF and other NGOs, runs a number of projects which are subjected to rigorous third-party monitoring and verification – so they're proven to be sustainable. These include biomass power development in India, installing fuel-efficient cooking stoves in Rwanda or forest regeneration in Ethiopia.
Or, for a cheaper alternative, you could try Trees4Travel. For the price of a cup of coffee (£3) you can plant one tree in one of their sustainably managed reforestation projects, which range from Haiti to Canada. They work closely with local tree planting organisations and only plant indigenous trees to ensure that reforestation is sustainable.
The upshot? If you're willing to do your research and put your money into a good offsetting scheme, it's definitely worth it.

Image: Courtesy Gold Standard
6. Pack light
Another easy way to reduce your emissions, especially when flying, is to pack a little less stuff. Many budget airlines have now introduced charges for any luggage beyond a small cabin bag, but if you're going for a short trip, it's worth seeing if you can fit it all in cabin luggage. According to Fly Aware, if every passenger on a flight between Heathrow and Dublin packed just one less pair of shoes (weighing 1lb/0.5kg), a whopping 22 tonnes of CO2 would be reduced.
7. Use e-tickets where possible
Forget faffing about with endless sheets of paper on holiday. Nowadays, many aspects of travel have been digitised, so it's worth taking advantage of that – and saving on unnecessary paper in the process. Download your airline's app and get your boarding passes on your phone, and look into whether you can get e-tickets for any other forms of transport, attractions or activities while you're there.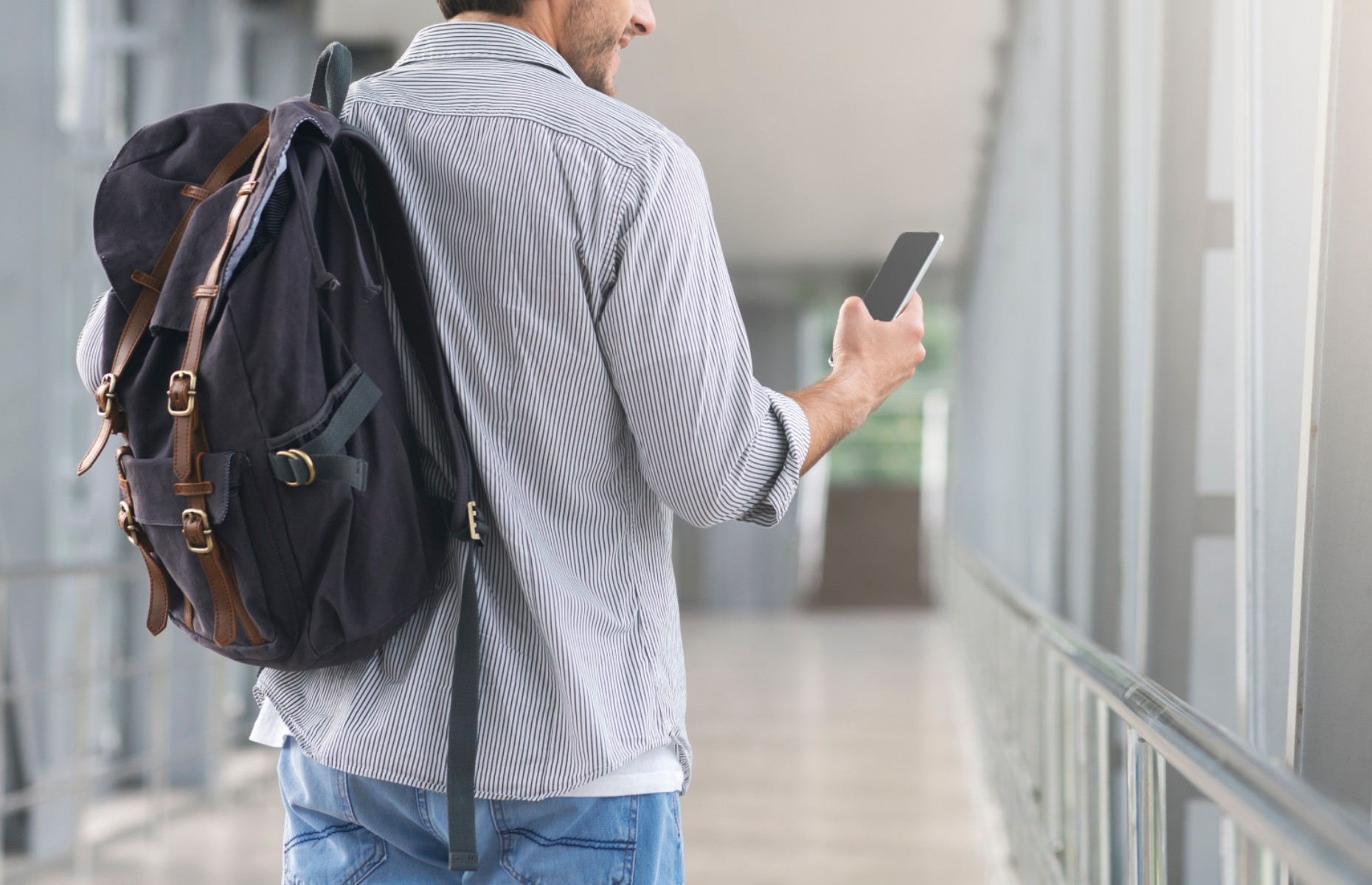 Image: Prostock Studio/Shutterstock
8. Lay your head down at a green hotel
According to research by the United Nations World Tourism Organisation (UNWTO), the accommodation sector accounts for around one-fifth of emissions from tourism. With heating and air conditioning, pools, restaurants and bars all contributing to emissions, it's clear that the perks many of us take for granted are having a pretty big impact on the planet.
Fortunately, many hotels are now prioritising sustainability – without compromising on luxury. Check out our guide to the world's best eco-friendly hotels for some inspiration.
If you're after accommodation in a specific location, try searching on Green Pearls, a platform that partners with eco-friendly hotels which prioritise hospitality, authentic local experiences, ecological awareness and the ability to participate in green projects.
If you're on a smaller budget, don't fret. Hotel search engine Ecobnb has you covered with its range of green options, with everything from tree houses to carbon-neutral mountain retreats and rustic farmhouses on offer. Ecobnb estimates that on average, you'll save 8kg of CO2, 295 trees and 302 litres of water each day simply by staying at one of its resorts.
However, exercise caution when looking for eco accommodation. Unfortunately, greenwashing is a common phenomenon, where brands capitalise on growing demand for sustainability by labelling themselves as 'eco-friendly', 'low-impact', 'green' and the like – without actually putting any sustainable initiatives in place.
The best way to avoid falling victim to greenwashing is by doing your research. Does the hotel use renewable energy, serve local food or run any energy-efficient schemes? Does it partner with the local community? As a rule of thumb, opt for smaller-scale resorts, which tend to have a smaller impact on the surroundings.
9. Eat like a local
As any foodie traveller will tell you, gorging on local delicacies can be the best part of a trip. Not only does the produce taste amazing – whether Cypriot halloumi, Japanese sushi prepared with freshly caught fish or locally grown Italian tomatoes – eating local is better for the planet.
Generally speaking, the fewer food miles your dinner travels, the lower its carbon footprint. When dining out, look for smaller, independent restaurants which are frequented by locals – TripAdvisor will come in handy. If you're eating in, head to local markets and independent shops and try to scout out produce that's in season before succumbing to the supermarkets.
10. Eat a few plant-based meals
Another way to reduce your food's footprint is by cutting down on meat. According to a 2018 study by researchers at the University of Oxford, cutting meat and dairy can reduce an individual's carbon footprint from food by 73%. But even if you're not veggie or vegan, having a few meat-free meals during your holiday will make a difference. Resources like happycow allow you to find veggie and vegan restaurants in 180 countries across the world, as well as showing those that have meat-free options.
Be the first to comment
Do you want to comment on this article? You need to be signed in for this feature