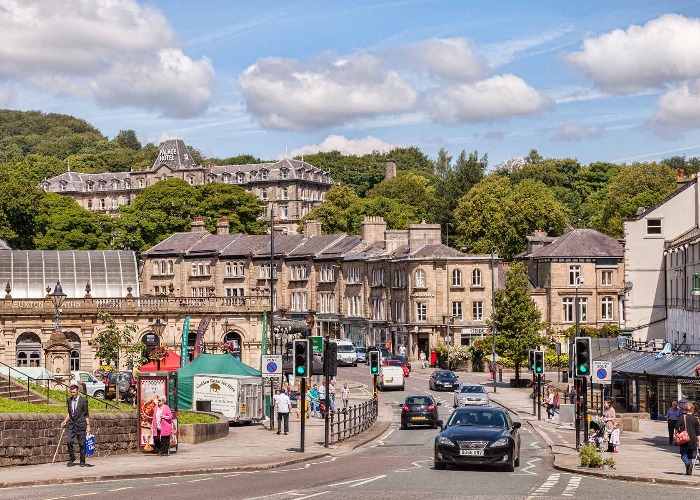 A popular spa destination since Roman times, England's highest market town also enjoys spectacular Peak District surrounds and a grand architectural legacy.
Sitting pretty on the edge of the Peak District, Britain's first national park, Buxton has been enticing people for centuries with its natural thermal springs. Known as Aquae Arnemetiae ("the waters of the Goddess of the Grove") during the Roman Empire, it's also featured in the works of many authors – from W. H. Auden to Jane Austen – and even been favoured by royalty. Queen Elizabeth I allowed her captive Mary Queen of Scots visits for rheumatism, as well as ordering the curative waters for her own tired legs.
The highest market town in England, 984 feet (300m) above sea level, Buxton is additionally renowned for its stately Victorian and Georgian architecture – largely inspired by the 5th Duke of Devonshire's ambitions to rival the southern spa town of Bath.
Last October saw the Crescent, its Grade I-listed centrepiece, open as a 5-star spa hotel after a £70 million, 17-year renovation only to close soon after due to the COVID pandemic. Fortunately the venue is now welcoming guests once again, offering the ideal excuse for some pampering in the Peaks.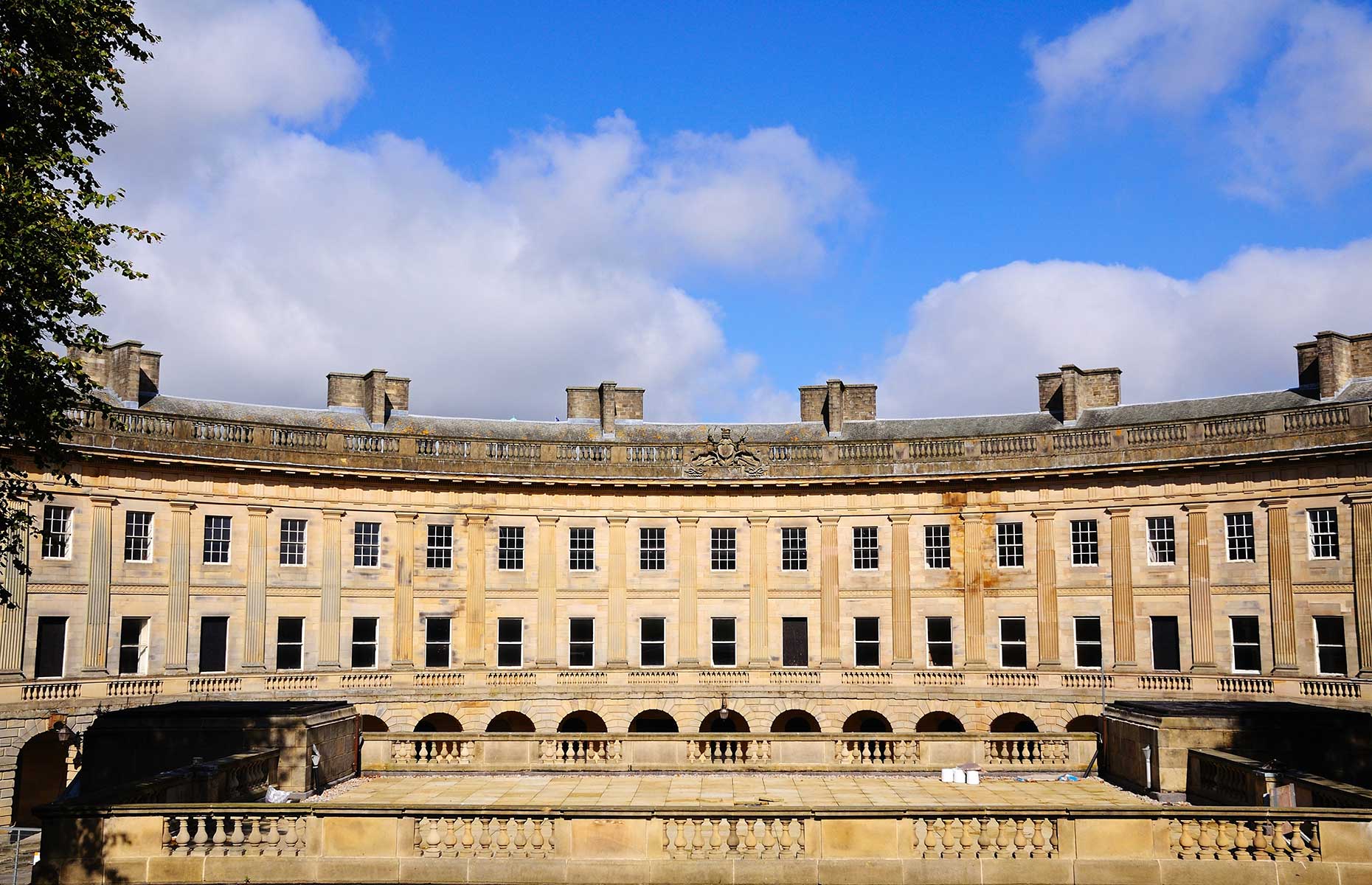 Caron Badkin/Shutterstock
It's a special time for another town landmark too, as the Pavilion Gardens – a Grade II-listed complex with 23 acres of beautifully landscaped parkland – celebrates its 150th anniversary this year. All the more reason to visit this Derbyshire delight. Here's how to spend the perfect weekend in Buxton.
READ MORE: Our complete guide to the Peak District
Friday
Check-in: to, you guessed it, Buxton Crescent. Commissioned by the 5th Duke of Devonshire, and designed by architect John Carr, this fine edifice was completed in 1789 and modelled on Bath's Royal Crescent (although the Royal Institution of British Architects have described it as "more richly decorated and altogether more complex").
Modern medicine largely replaced thermal waters in the 20th century, precipitating the Crescent's decline and dereliction, but an intensive restoration campaign has seen this grand Georgian dame restored to her former glory.
Managed by Europe's largest wellness operator Ensana, the 81-room hotel mixes modern touches with period details – from original chandeliers to fluted columns and rich jewel colours – while its three-storey spa has a diverse range of treatments and no less than three pools, including the refurbished Victorian bathhouse.
Take a stroll: in the Pavilion Gardens, which has attracted everyone from King Edward VII to Bill Bryson and the Beatles over its 150 years. Designed largely by landscape architect Edward Milner (who began his career as an apprentice to Chatsworth's head gardener Joseph Paxton), the park includes a series of listed Victorian buildings, two in the style of Paxton's Crystal Palace in London, and acres of enchanting grounds around the River Wye.
READ MORE: The world's most beautiful greenhouses
Concert hall, cafés, gallery, greenhouse conservatory and even a miniature train – there's something for everyone and the site is also a popular hub for Buxton's lively events calendar, which spans headline festivals to an array of shows and markets.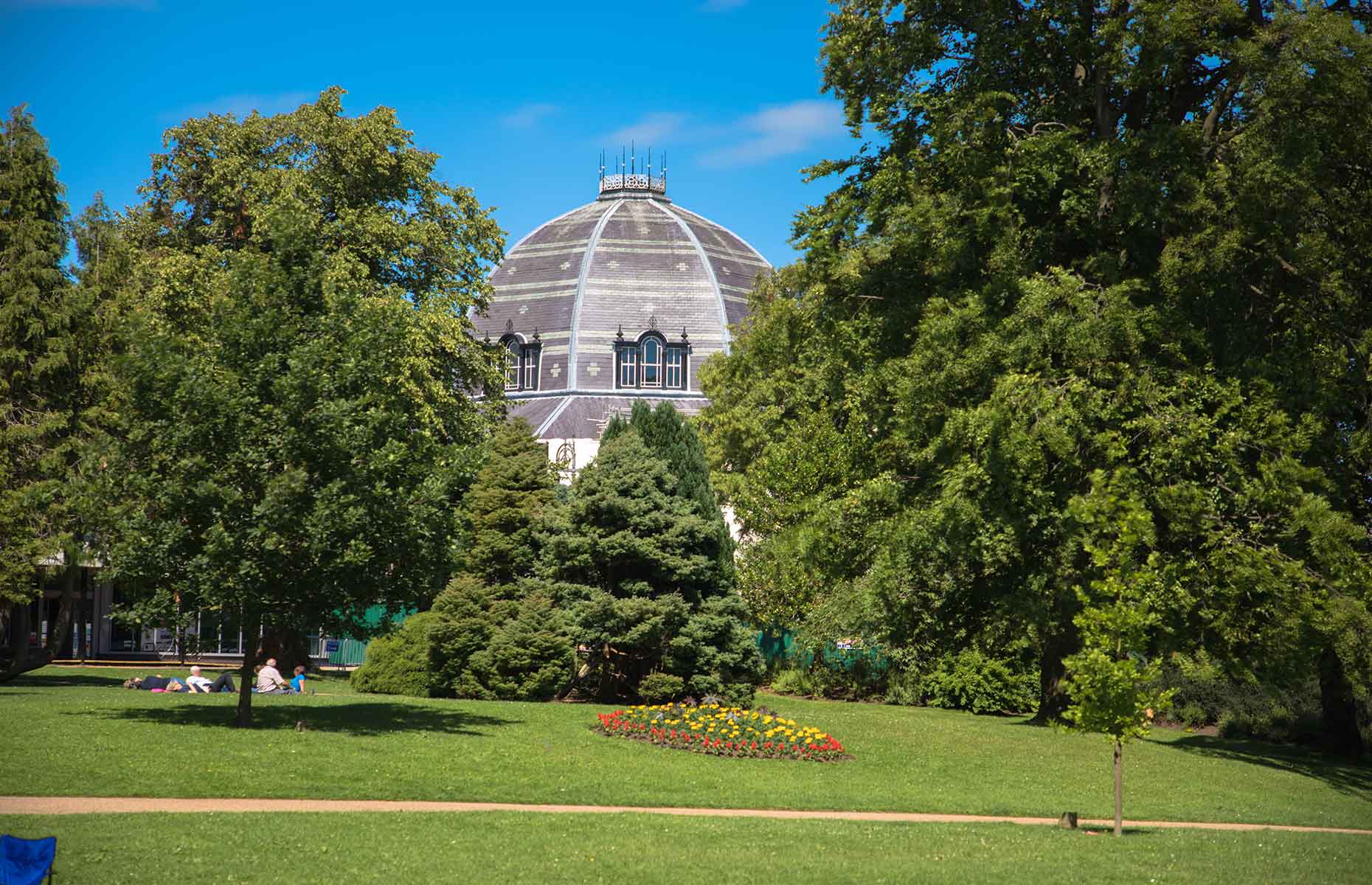 Ian Kennedy/Shutterstock
Have a peek: at the Devonshire Dome, first built as a stables to complement the Crescent and later used as a hospital. Home to the largest unsupported dome in Europe, trumping St Paul's Cathedral in London, it's now part of the University of Derby. Students sometimes give discounted beauty treatments and there's a restaurant with three very decent courses for under £15 as part of the catering college – unfortunately opening times are limited to term-time weekdays but it's worth considering for a future visit.
Dine at: St Moritz, something of a Buxton institution with its pillar box-red exterior and Swiss-Italian cuisine. From fresh seafood and juicy steaks to homecooked pizza and pasta, you'll find hearty classics and a warm welcome.
Drink at: Monk Cocktail Bar, happily right next door, whose proprietors' passion for mixology shines through a menu of seasonal drinks. Monk also serves wine and beer, but if the latter's your tipple of choice it's worth popping into Red Willow Brewery, another Cavendish Circus staple, which serves both its own brews and a curation of guest craft beers.
READ MORE: Your guide to Bath
Saturday
Breakfast at: Charlotte's, a chocolatier and café, where cakes and crumpets feature alongside some top-notch beverages. Never tried proper Belgian hot chocolate? Now's your chance.
Have a browse: in Cavendish Arcade, opened in the 1850s as Buxton Baths and converted into a shopping centre in 1987. Replete with original details, from plunge pool to sage green Minton tiles, it also sports the largest barrel-vaulted stained-glass ceiling in the UK. Designed by eminent artist Brian Clarke, this was added during the conversion and dapples the atrium in vivid primary colours.
Former changing rooms now harbour a myriad of independent businesses, from the aforementioned Charlotte's to Jantar jewellers and Divine Trash clothing.
READ MORE: The UK's prettiest small towns and villages
Take a look: at the nearby Pump Room, another Grade II-listed treasure located across from the Crescent, offering a Buxton Crescent Experience alongside a visitor centre and gift shop. Historic highlights here include its namesake pump and an Art Nouveau window evoking St Anne's Well, which is situated next to the Pump Room and provides an astonishing million litres of water per day – much of this is bottled and labelled with the famous Buxton branding, although you're welcome to fill your own container. St Anne's is the main focus of Buxton's summer Well Dressing Festival.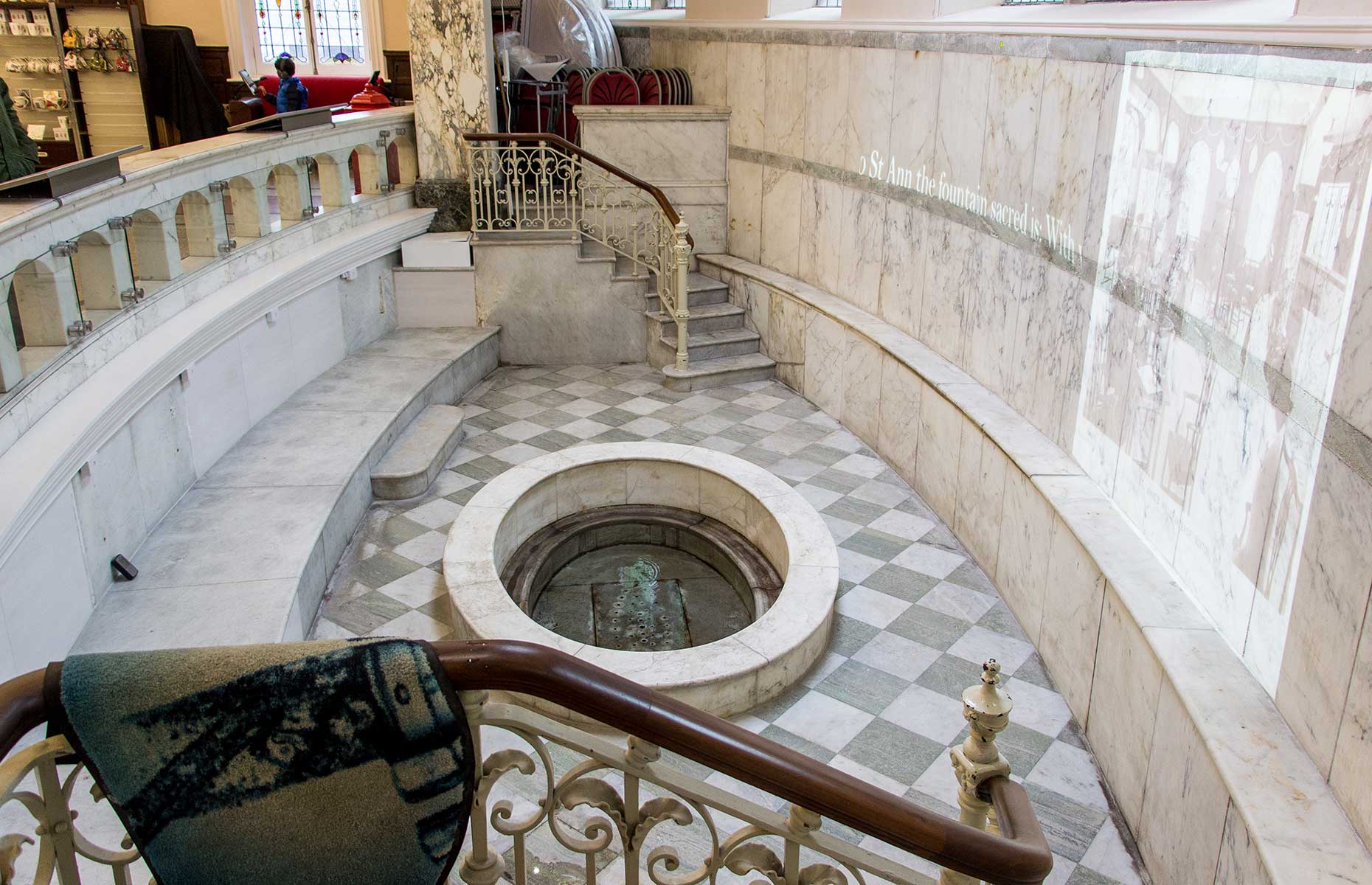 Billy Wilson/Flickr/CC BY-NC 2.0
Explore: Higher Buxton, a spirited enclave of indie galleries and shops, from the Green Man Gallery to the legendary second-hand bookstore Scrivener's, clustered around the Market Place. You'll also find characterful pubs and cafés, plus the small but excellent Buxton Museum and Art Gallery.
The town's main retail district isn't so dynamic (although a recently awarded £6.6 million transformation fund might change this) but The Arches, a bar and homeware emporium in a former corn mill, is worth a gander.
READ MORE: 6 Peak District walks to inspire you
Lunch at: Buxton Brewery Tap House. This has housed noted bar 53 Degrees North – which formerly had its own premises – since July, and the merger is working a treat. Expect quality drinks and the indulgent likes of shin beef goulash and tartiflette in the homely surrounds of the Old Court House.
Visit: Poole's Cavern, a two million year-old limestone cave that's one of the finest in Britain. Join a guided tour to wonder at the illuminated rock galleries, resplendent with stalactites and stalagmites, before taking a walk around its home of Buxton Country Park. Here you can follow a trail of charming wooden sculptures through Grin Low Woods and up to Solomon's Temple, a hilltop folly with panoramic views. Feeling adventurous? There's a Go Ape in the park too.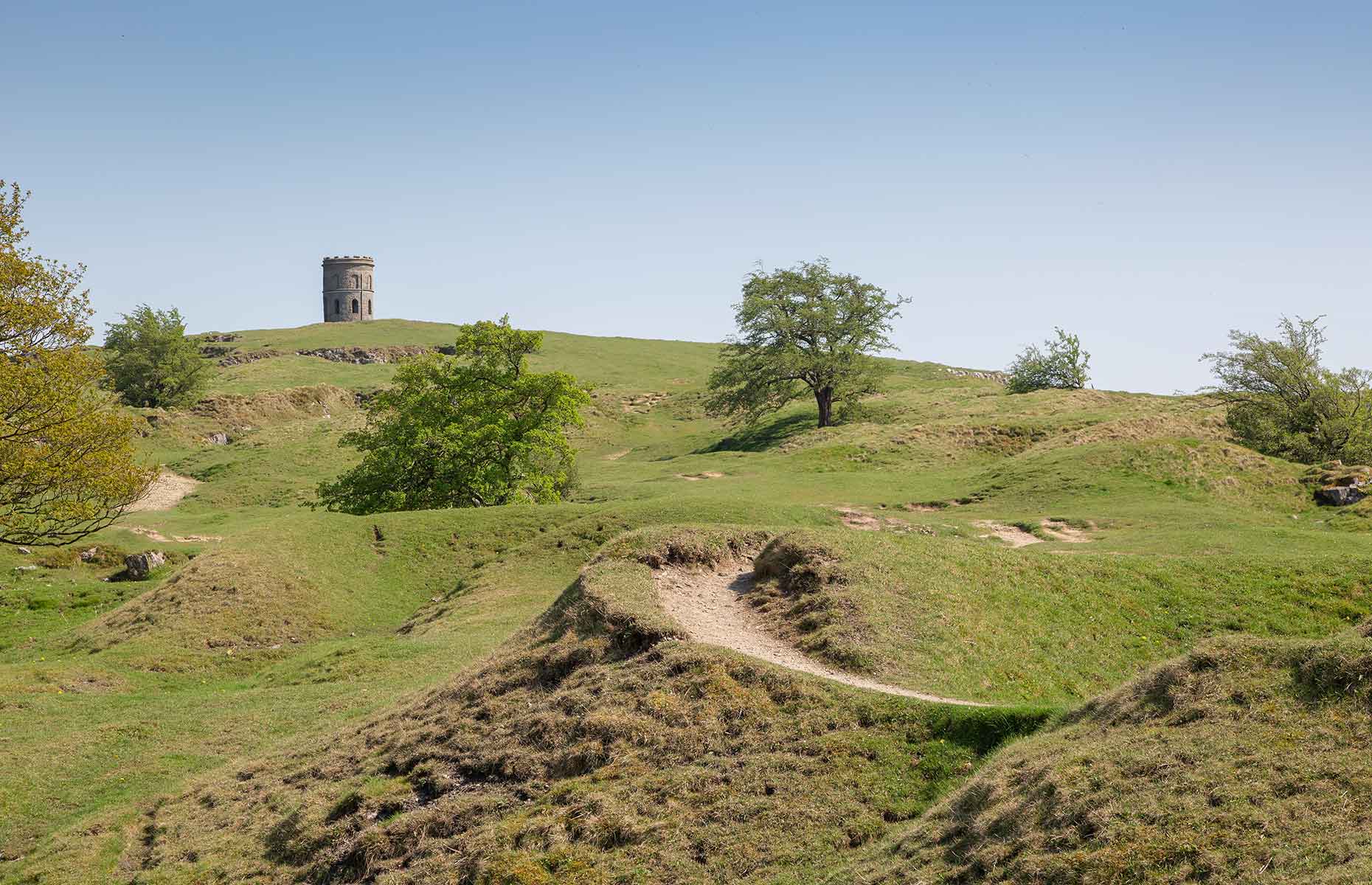 Steve Cordory/Shutterstock
Round off the day: at Buxton's Edwardian Opera House, built in 1903 and designed by lauded theatre architect Frank Matcham. Order a drink and a snack (you can even buy a box of "posh pickings") before enjoying a show in the opulent 902-seat auditorium.
Sunday
Grab something for a picnic: at Buxton Pudding Emporium, a tiny café and deli tucked under the arches of The Square, which sells a tempting range of goodies from local producers. Cakes are obviously a highlight, including the signature Buxton pud – a buttery, crumbly confection filled with raspberry preserve – but there are savoury treats too, plus curated hampers.
READ MORE: What to do in York
Head into: Goyt Valley for an invigorating hike before heading home. Centred on the River Goyt, this mosaic of gritstone moorlands and evocatively named natural landmarks (Shining Tor and Windgather Rocks to name but two), is one of the most unheralded parts of the Peak District but well worth a visit. You can begin in Buxton for a longer walk, or drive a short way to another starting place like Fernilee or Errwood: both scenic reservoirs, the latter also features the ruins of a country house.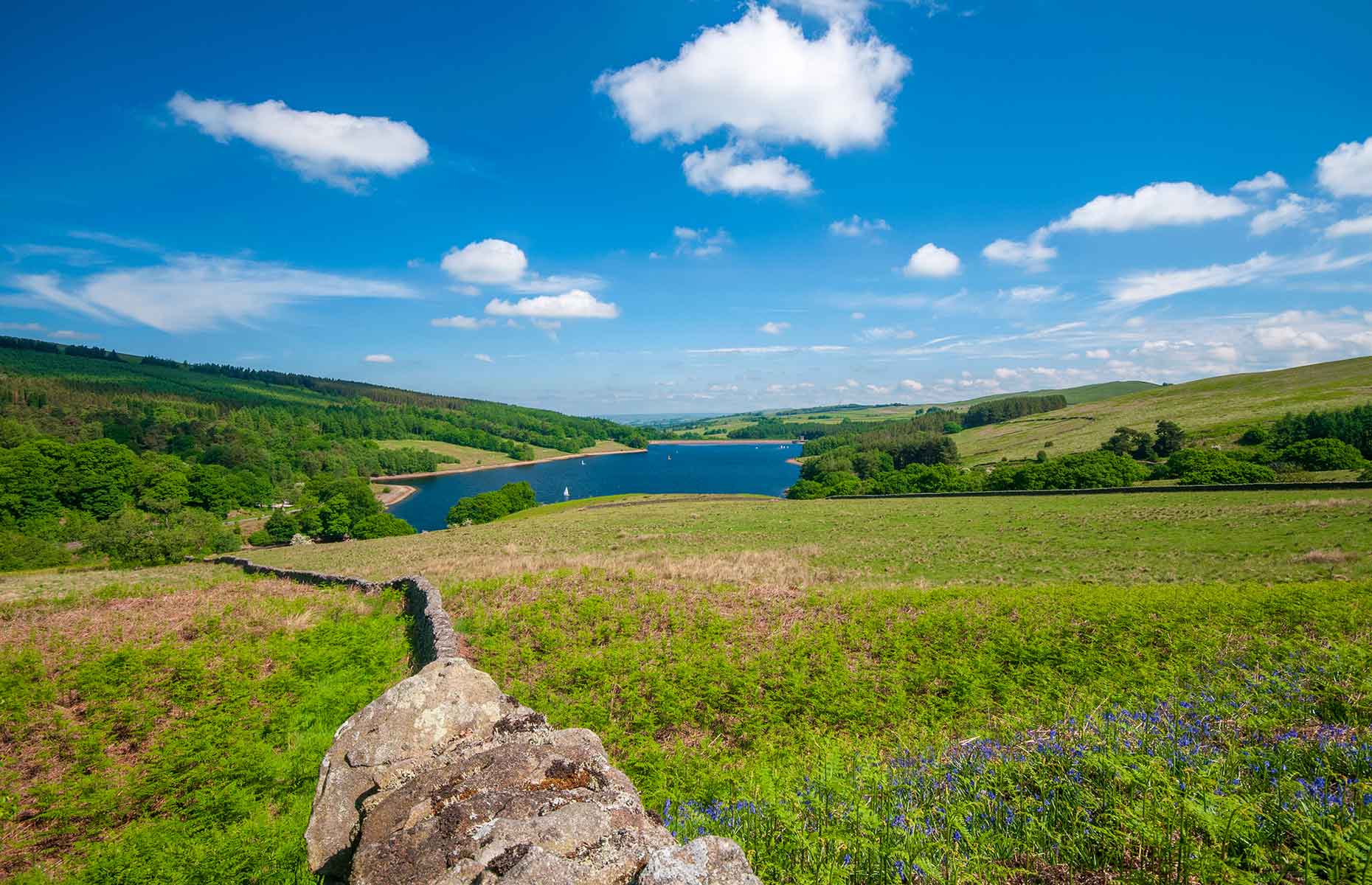 Anthony Dillon/Shutterstock
Another notable route near Buxton is the 8.5-mile (13.6km) Monsal Trail, which runs from Chee Dale to Bakewell along the former Midland Railway. It's popular with cyclists as well, and you can hire bikes at either end.
Lead image: travellight/Shutterstock
Be the first to comment
Do you want to comment on this article? You need to be signed in for this feature