Explore York with kids: the top things to do, where to stay and what to eat
With heaps of horrible history, Harry Potter-esque streets and a chocolate museum, this picturesque Yorkshire city has all the right ingredients for a family break
Why is York the perfect family city?
The compact walled city is the ideal size for a long weekend break with little legs in tow. Founded by the Romans and later home to the Vikings, Normans and Tudors, its ancient lanes and buildings are peppered with tales of historical happenings and ghostly goings on.
York's far-reaching history is brought to life brilliantly in its informative (and hands-on) museums and monuments. Although, even an aimless wander around its age-old passageways and past crooked buildings evokes a vivid sense of York's colourful past.
But York doesn't solely trade on its historic attractions – it has an exciting restaurant scene, lovely riverside trails and a lively calendar of events.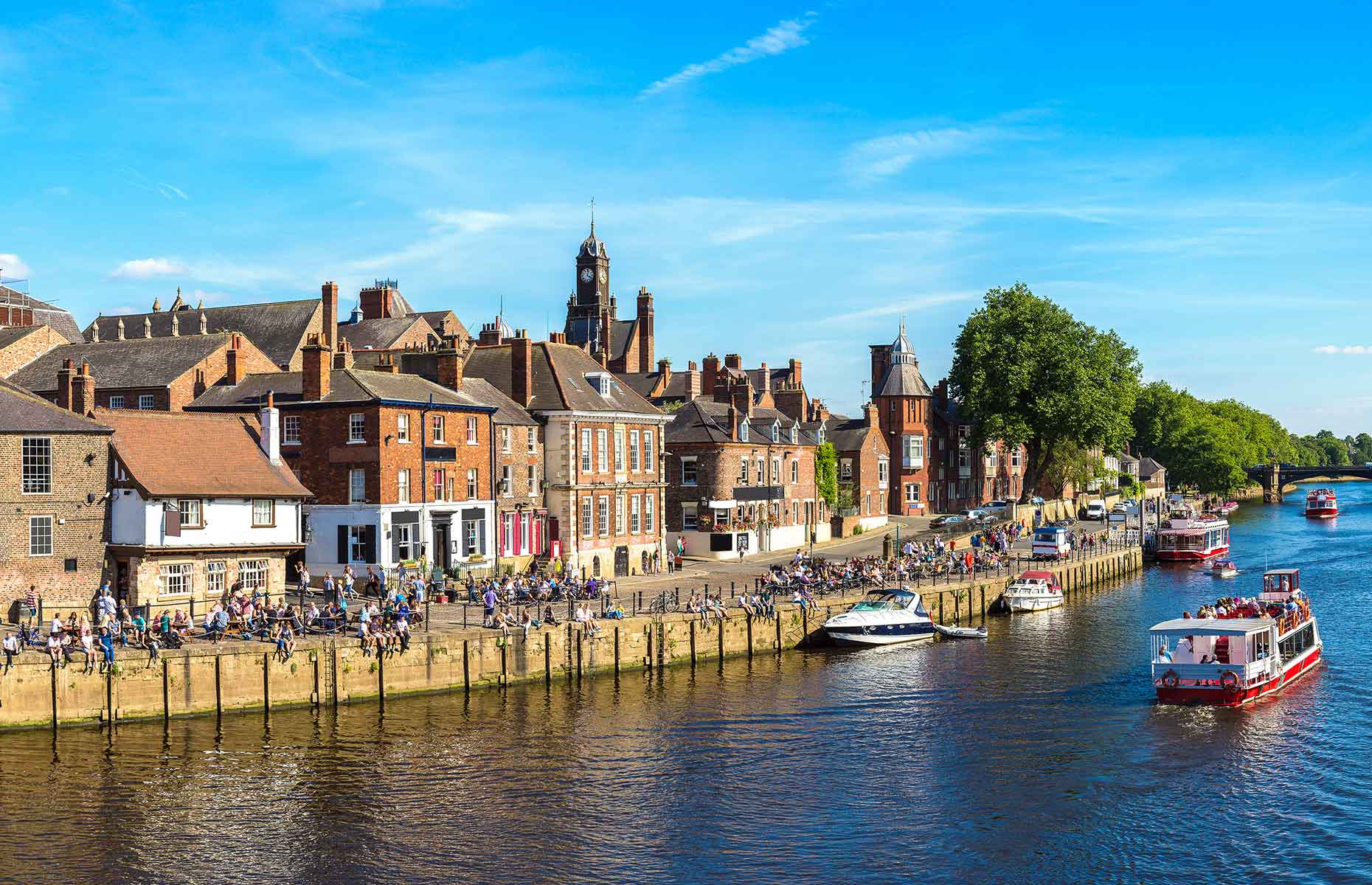 S-F/Shutterstock
York's top kid-friendly attractions
1 Dig into its Viking past
The Jorvik Viking Centre on Coppergate will most likely be number one on the kids' hit-list, delving into York's rich Viking heritage brilliantly. Budding historians will also love having a hands-on archaeological adventure in sister museum DIG and marvelling at the Roman, Anglo-Saxon and medieval riches on display in the Yorkshire Museum.
2 Walk the walls and learn about their bloody past
Towers, turrets, battlements, bars (gateways) and ancient toilets – there's plenty to amuse on a circuit of the city walls. Started by the Romans and subsequently built on by the Vikings, Normans and Victorians, these are longest medieval walls in the country. You can walk the full length of York's city walls in a few hours, although keep little ones on a tight leash as there are steep drops along the way.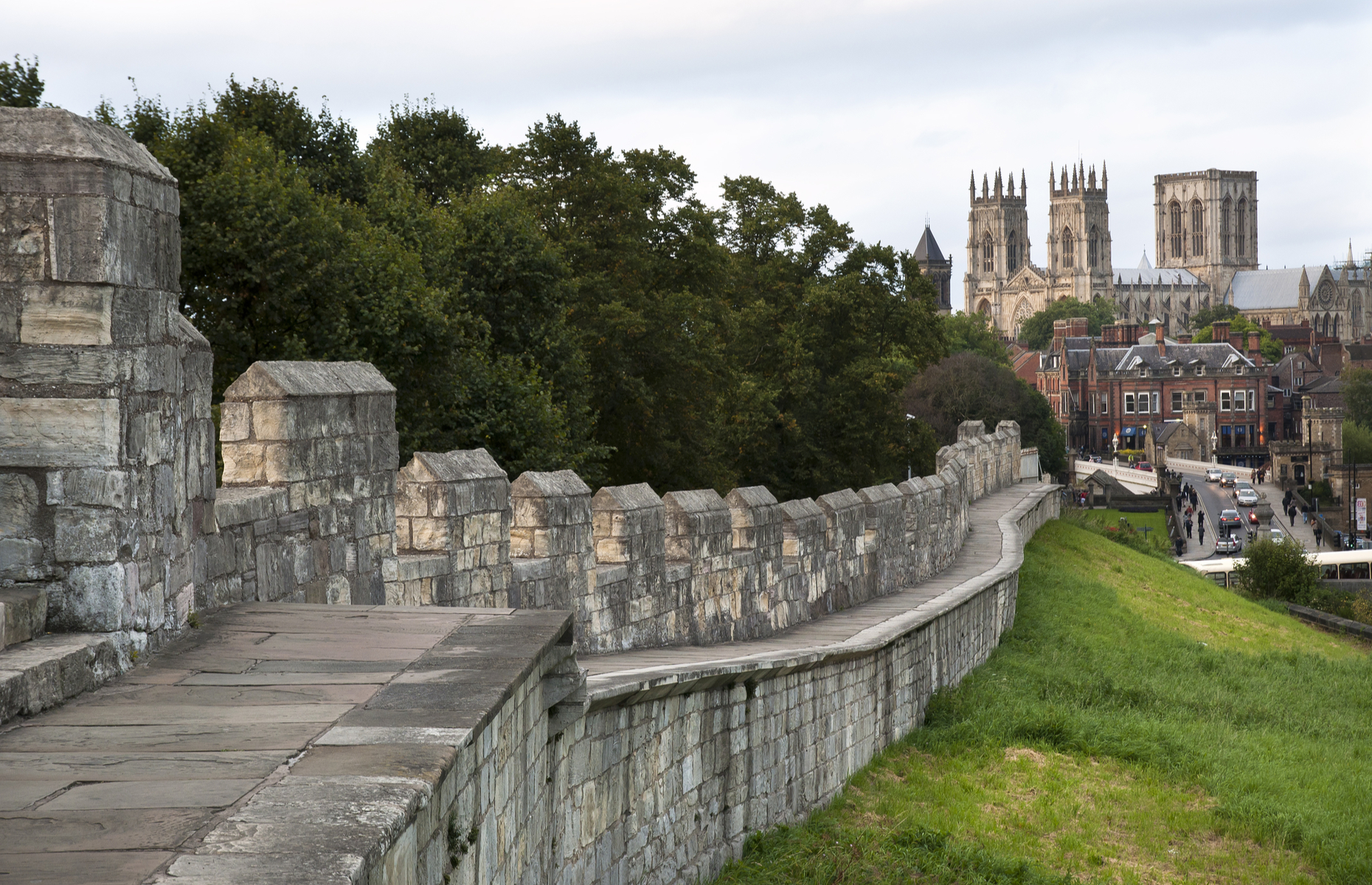 Stripped Pixel/Shutterstock
3 Explore Harry Potter-esque laneways
Shopping with children can be demanding but kids will love exploring York's countless tiny paths, known as snickelways, with intriguing names such as Mad Alice Lane.
The Shambles, a long medieval shopping street which served as the inspiration for the magical Diagon Alley in the Harry Potter films, is the most famous of them all with ramshackle, overhanging half-timbered buildings. Once lined with butcher stores and mentioned in the Domesday Book, it's now crammed with stores selling Viking garb and Harry Potter memorabilia.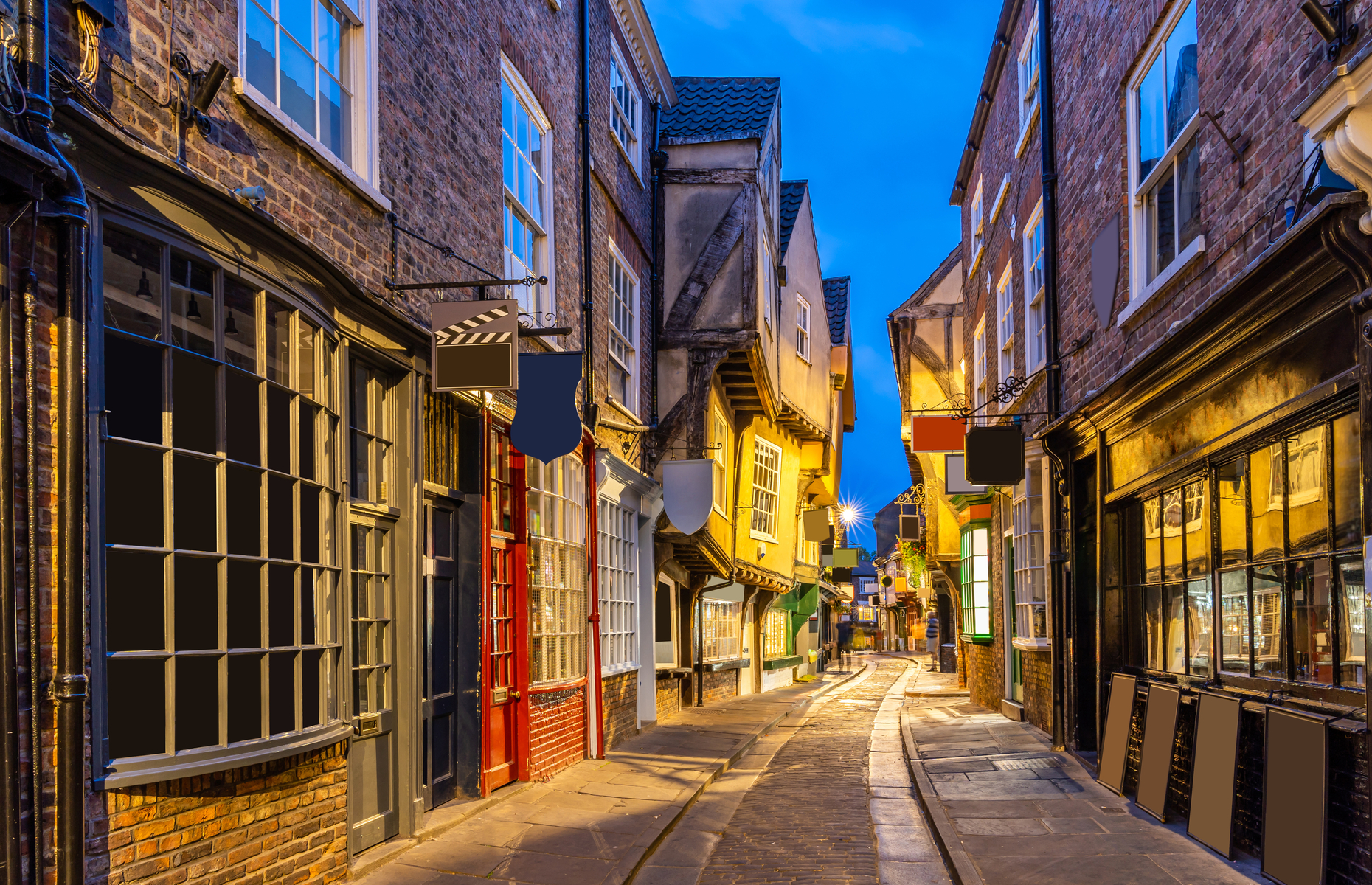 vichie81/Shutterstock
4 Ride the trains
From hopping aboard a miniature railway to ogling at Queen Victoria's onboard toilet in her last surviving saloon car, the National Railway Museum is sure to be a crowd-pleaser. As the biggest railway museum in the UK, it's huge so be prepared to spend at least half a day here.
5 Climb the tallest tower and play king of the castle
Older children can clamber up the tower of the mighty York Minster to enjoy the best views in the city. But everyone can play king of the castle in Clifford's Tower, all that remains of the old Norman castle. York's most striking ancient monument is perched on a mound above the River Ouse and has overlooked the city since 1245.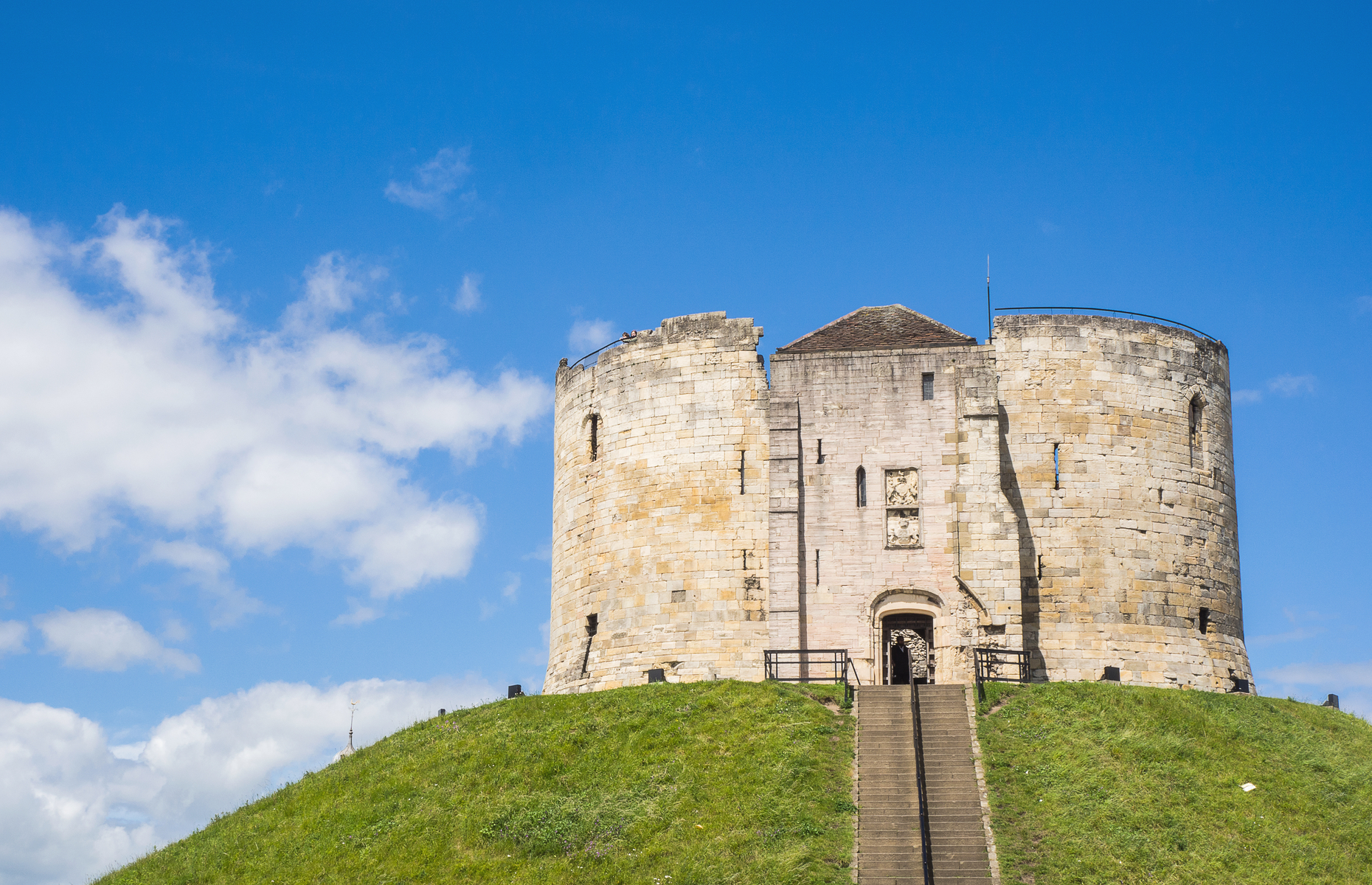 Superzebra/Shutterstock
Where to eat and drink in York
From fat rascals and rhubarb to Wensleydale cheese and Whitby crab, there are plenty of tempting places to tuck into the local produce. If you're self-catering or just fancy a picnic, stock up at Henshelwoods Delicatessen and The Cheese Trader on Newgate Market. Delightful The Hairy Fig on Fossgate is also stuffed with tasty treats.
For fabulous seasonal cooking served with friendly service, go to The Rattle Owl. Set in a 17th-century building on Micklegate, lunches are all about the grazing plates and it does a mean roast with plump Yorkshire puds on Sundays. Los Moros on Grape Lane dishes up moreish North African and Middle Eastern flavours that should tickle little taste buds, while open-air Shambles Food Court is a great place for lunch on the hoof.
Book in advance to get a table at Skosh near Micklegate bar where chef-owner Neil Bentinck's pretty-as-a-picture small plates celebrate local ingredients and eclectic flavours. Another star chef creating a buzz on York's food scene is Tommy Banks whose sharing-plate restaurant Roots opened on Marygate last year. The thought-provoking menu is based on a three-season concept.
Much-loved Yorkshire institution Bettys, which celebrates its 100-year anniversary in 2019, has two venues here – Bettys Café Tea Rooms on St Helen's Square and Bettys on Stonegate. Whichever you plump for, a fat rascal and pot of Taylor's tea is a must.
Where to stay in York
For a splash-out stay, reserve a family room or suite at luxury hotel The Grand York. Built in 1906 as the HQ of the Northern Eastern R­ailway, the handsome building is right by York Station and has sensational city wall and Minster views. Inside it's all sumptuous lounges, sweeping staircases and wood panelling. Slope off for classic cocktails in the Edwardian-style bar or take the kids for a splash about in the pool.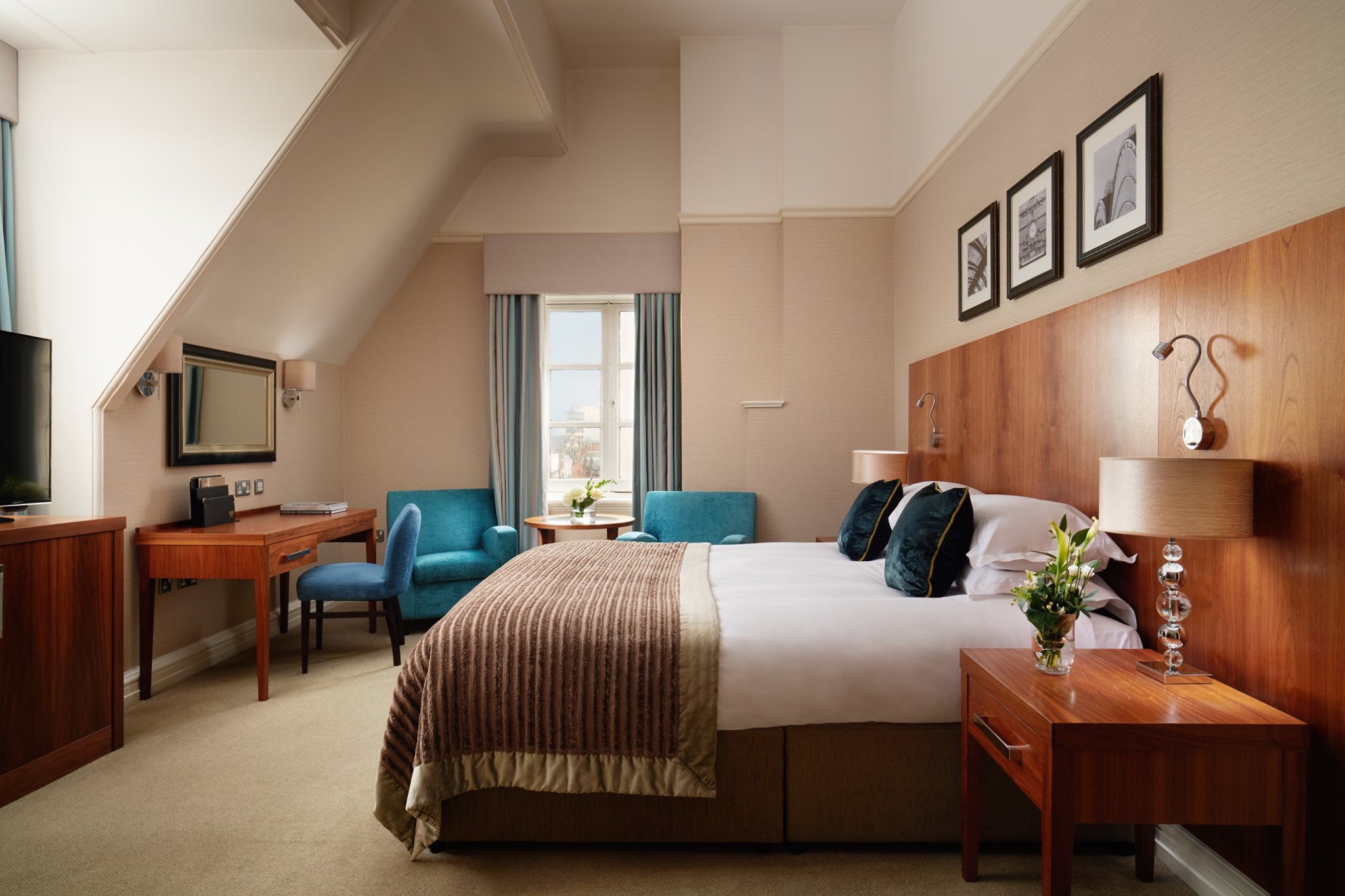 TheGrandYork/Facebook
When it comes to Minster views, though, there's no beating Dean Court Hotel, directly opposite the cathedral in Duncombe Place. The firmly child-friendly hotel has four family rooms and offers toys, cots, special meals and DVDs to its younger guests.
For a more wallet-friendly base, StayCity Apartments is a good bet. Located just outside of the walls on Paragon Street, it's a little way out from the main attractions but you'll get space and the option to self-cater.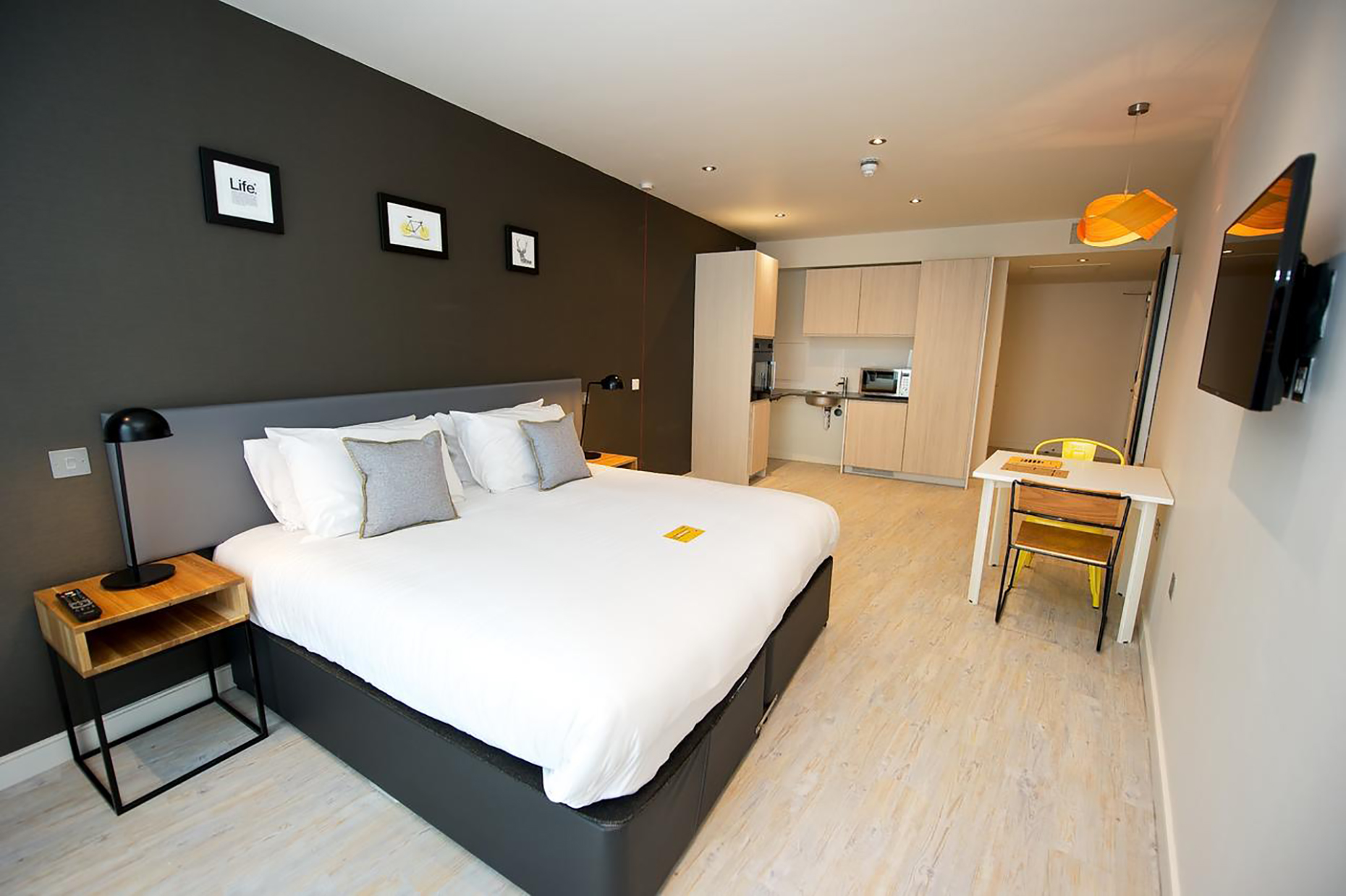 StayCity Apartments/booking.com
The ultimate York itinerary
Day 1
Step back into Viking times: at the Jorvik Viking Centre. For most kids, York is all about the Vikings. Here they can gaze down through a glass floor to see the archaeological excavation that unearthed York's incredible Viking past then hop aboard a ride into a recreation of life in the 9th century. Be warned, though, the smells of the past have also been recreated and it can get overpowering.
Nip up the Shambles: to see the incredibly well-preserved medieval merchant houses and inspiration for JK Rowling's Diagon Alley. Stop for a quick bite from a stall at the Shambles Food Court. Feeling restored, visit the York Chocolate Story for a guided tour through the city's sweet past – Terry's, Craven's and Rowntree's all had their factories here – and put your own chocolate making and tasting skills to the test.
Make for the mighty Minster: and leave plenty of time to explore what is the second-largest Gothic cathedral in northern Europe (after Cologne). Before the yawns start, get the kids kitted out with a free explorer pack (complete with binoculars, torch, pad and tape measure) and set them off on a quest to find various objects and doodle along the way.
Eight-year-olds and over can join tours up the tower. It's well worth persuading them to clamber up the 275-step winding stone staircase as the views of the mighty spires and city below are incredible.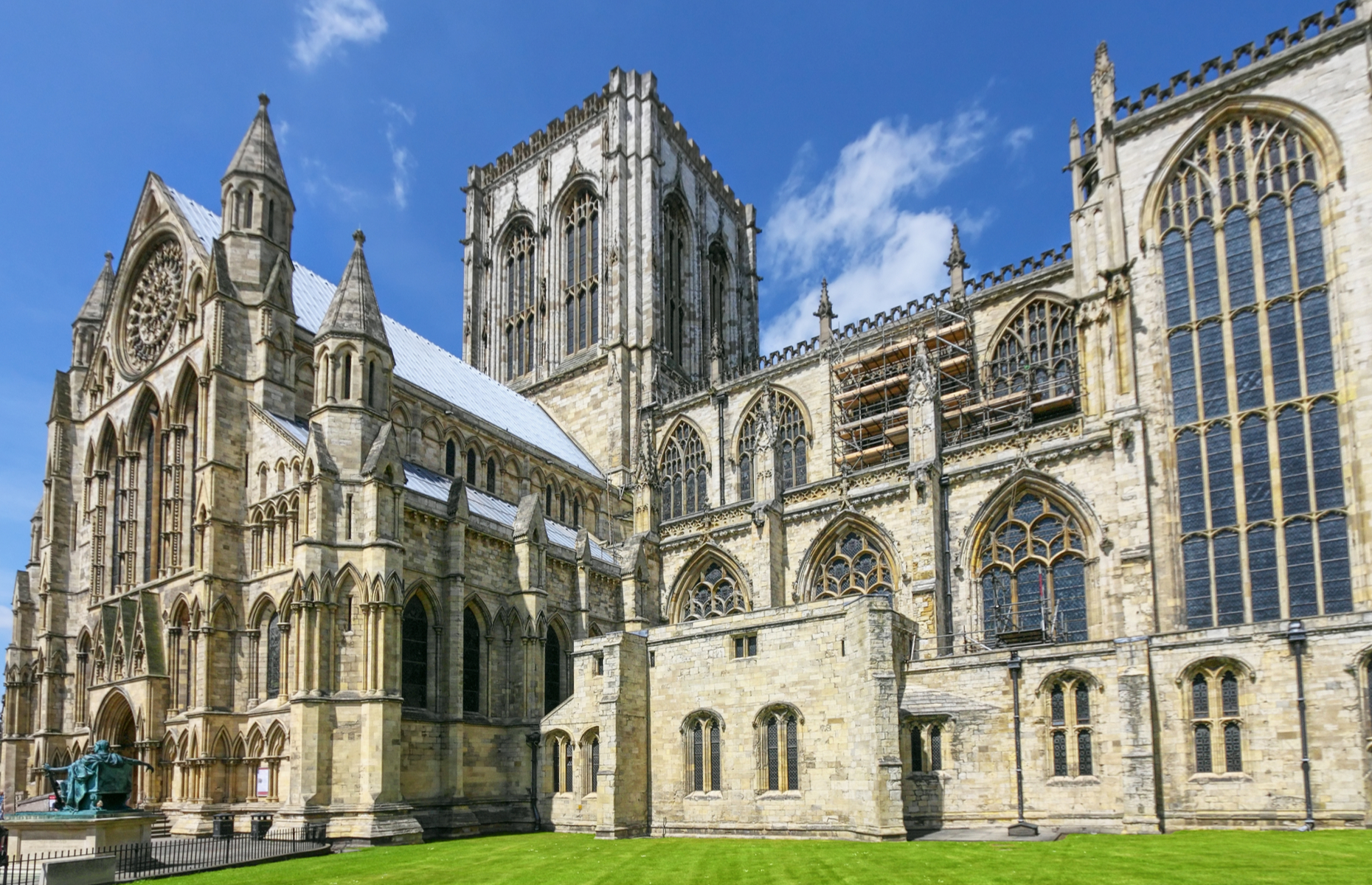 WDG Photo/Shutterstock
Recover your breath: with a sit down in the lovely little Dean's Park just next to the Minster. You could grab an ice cream or a cup of tea from one of the cafés before heading around to The National Trust's Treasurer's House which often has family activities on.
Or (if the timing is right) join a guided tour: along the city walls to hear all about their horrible history. Tours go from the Roman Column next to the Minster.
Day 2
Get a caffeine fix: in award-winning coffee shop Spring Espresso on Fossgate – they do a delicious breakfast too. The ancient street, once home to a fish market, is great for a wander with charming vintage shops and tempting cafés and restaurants.
Be spellbound by medieval matters: Wannabe witches and wizards will love making wands and learning potions at the Magic & Mystery exhibition at Barley Hall, on until June 2020. The medieval townhouse dates from about 1360 but the English Heritage lay hidden under a relatively modern facade and was only discovered in the 1980s when it was going to be destroyed.
Go for an early lunch at: Los Moros, just near the Barley Hall. The likes of homemade merguez sausages (made with local lamb), whipped feta, fluffy falafel and Yorkshire halloumi with chermoula should go down a treat.
Spend the afternoon at: the National Rail Museum. You can hop on the road train which departs every 30 minutes from the Minster to the museum. The cavernous space has old steam trains, the world's largest collection of royal carriages and all manner of rail memorabilia. Kids can let off energy at the outdoor playground, ride on the miniature railway or jump on a steam train.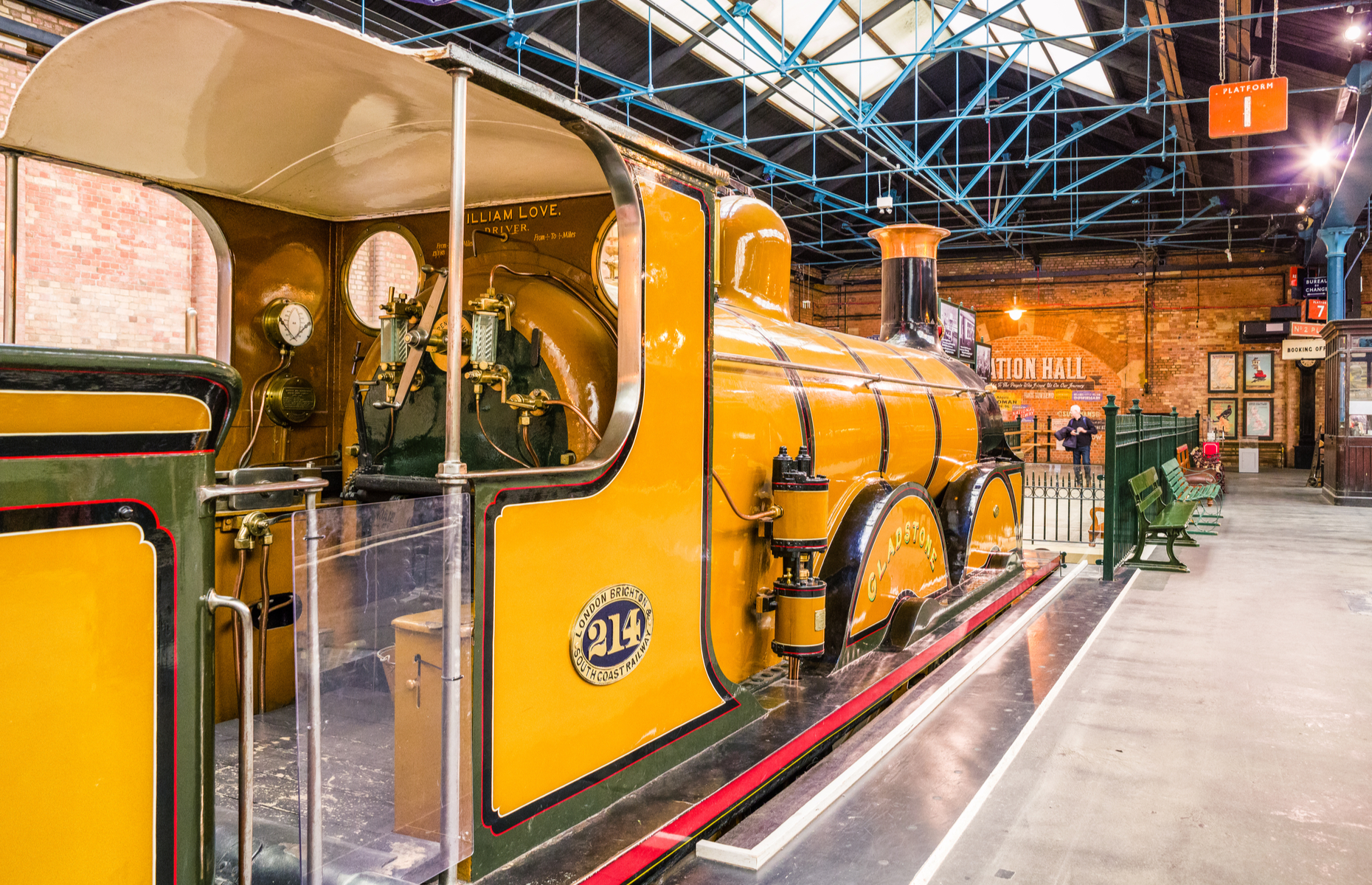 Jaroslav Moravcik/Shutterstock
Take tea: in the rather splendid Grand Hotel or hotfoot it to the Star Inn The City on the River Ouse for a York gin and tonic, and early dinner. Refreshingly, its kids' menu goes beyond the usual fish and chips and offers dishes like green tagliatelle with heritage tomatoes. Don't miss out on the puddings which change with the season – the upside-down cheesecake with Wensleydale might come with rhubarb in spring or strawberries in summer.
Day 3
Climb up: the steep steps to enter the ruinous keep of Clifford's Tower, built by William the Conqueror. The quirky York Castle Museum across the way is a good place to spend a few hours with its eclectic exhibits and recreation of a Victorian street – complete with old schoolroom and sweet shop, that actually sells sweets, much to the kids' delight.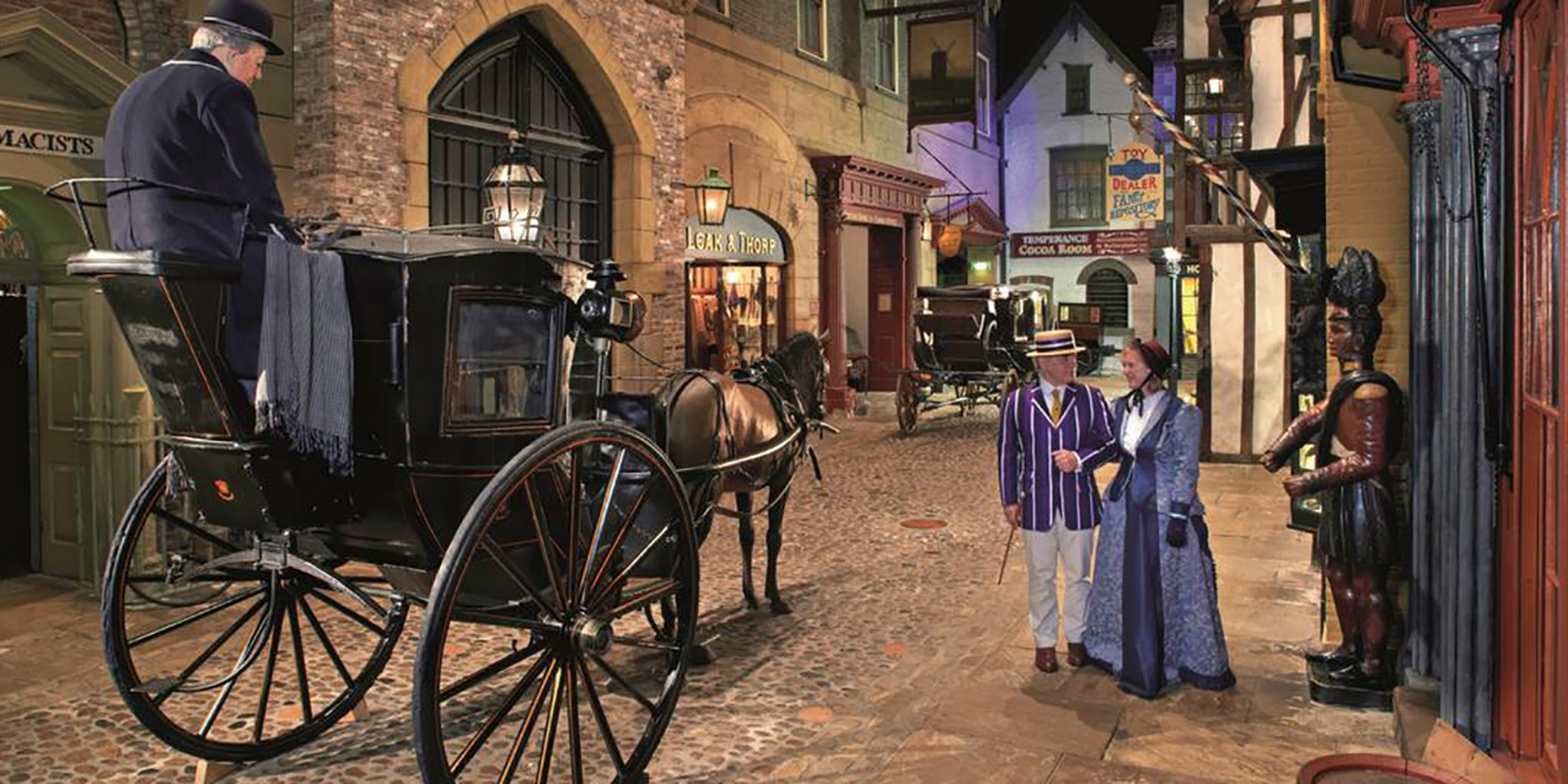 York Castle Museum/Facebook
Amble along: the riverside path down to Millennium Bridge, crossing over to walk back along the west bank through Rowntree Park. You could hire bikes and cycle further along the towpath – there are several cycle shops in the bike-mad city including Cycle Heaven, which has outlets near the Ouse and at the station. Or hop on a sightseeing cruise from either King's Staith Landing or Lendal Bridge Landing to learn how the city's rivers are so intertwined with its history.
Get clued-up on York's Tudor history: at the excellent Henry VII experience in Micklegate Bar. It was the most important of York's bars (medieval gateways) and where the severed heads of rebels and traitors were skewered and displayed. The small museum tells you about the first Tudor king's impact on the city and the kids will love all of the dress-up and the chance to try on helmets and metal gloves.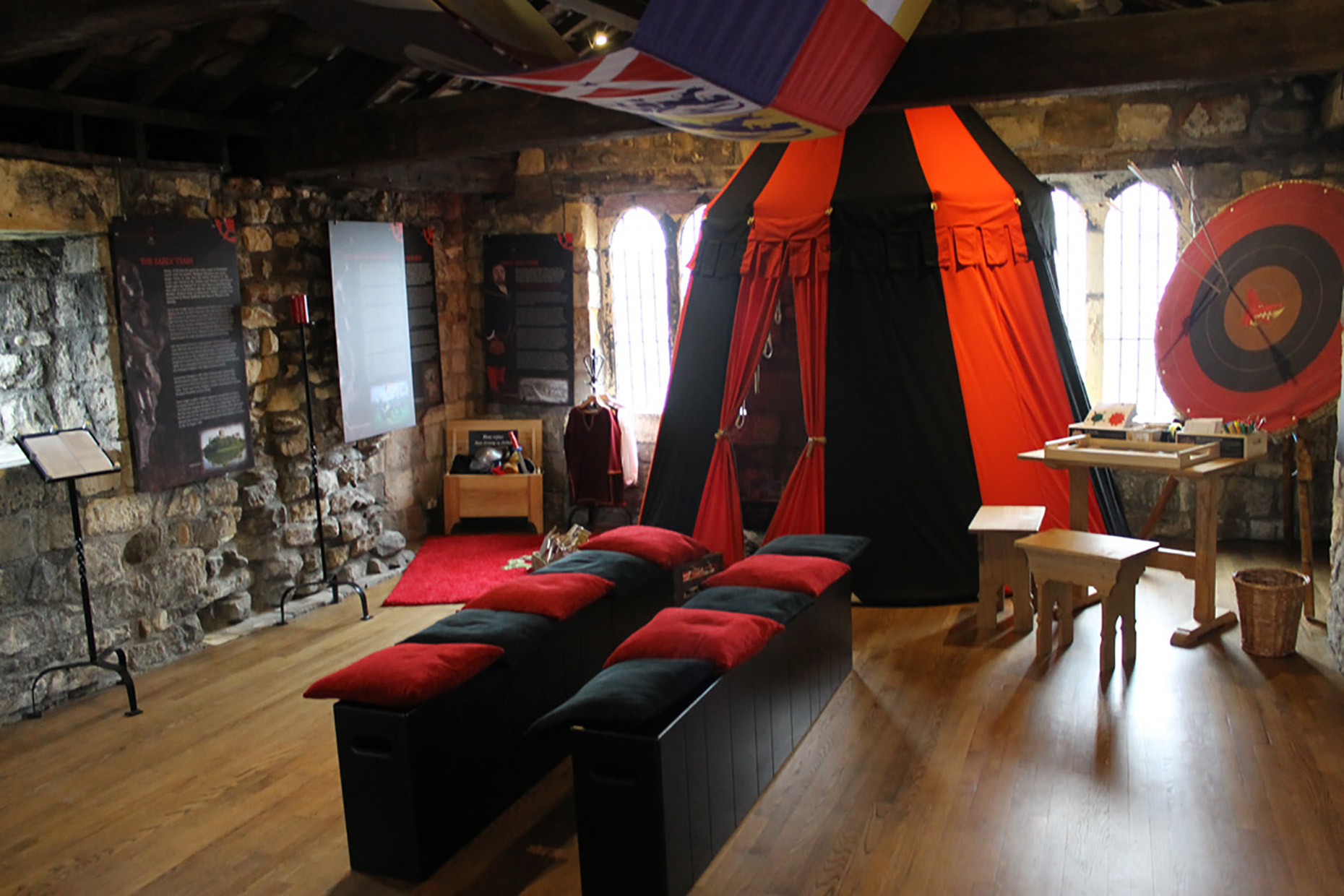 Courtesy of York Archaeological Trust
If they're not flagging: go in to see some of the locally found treasures in the fantastic Yorkshire Museum. Its Jurassic World exhibition will please wannabe palaeontologists too. Or simply let them run amok in the pretty Museum Gardens, set in the atmospheric ruins of medieval St Mary's Abbey.
Getting there
LNER has trains direct to York from London King's Cross with a journey time of just under two hours on a fast train. It's well worth getting a York Pass for your visit which gives you free entry to up to 50 attractions in the city and surrounds, as well as discounts at various shops and restaurants. You can get a two, three or six-day pass – it's £60 for a two-day adult pass and £35 for children. For more information on visiting York, go to Visit York.
Lead image: Alastair Wallace/Shutterstock
Map
Navigate your way around York with our handy map:
Be the first to comment
Do you want to comment on this article? You need to be signed in for this feature