Explore the Peak District: the top things to do, where to stay and what to eat
It's near impossible to cover every inch of this stunning national park in one visit but we've picked out the highlights – and once you've fallen for the Peak District, you'll want to come back again and again
Why go to the Peak District?
The UK's beautiful first national park (it was created in 1951, following the creation of the National Parks organisation) is one of the UK's most diverse parks, extending into five counties. It's also incredibly accessible: easily reachable from Manchester, Sheffield, Derby and Nottingham, and criss-crossed with 1,600 miles (2,575km) of public rights of way, including 64 miles (103km) accessible for disabled people.
But the main draw is its unrivalled natural beauty – the rolling hills, steep limestone dales, rugged moorland and diverse wildlife. Plus, the area is dotted with charming towns and villages, with cute B&Bs and cosy pubs.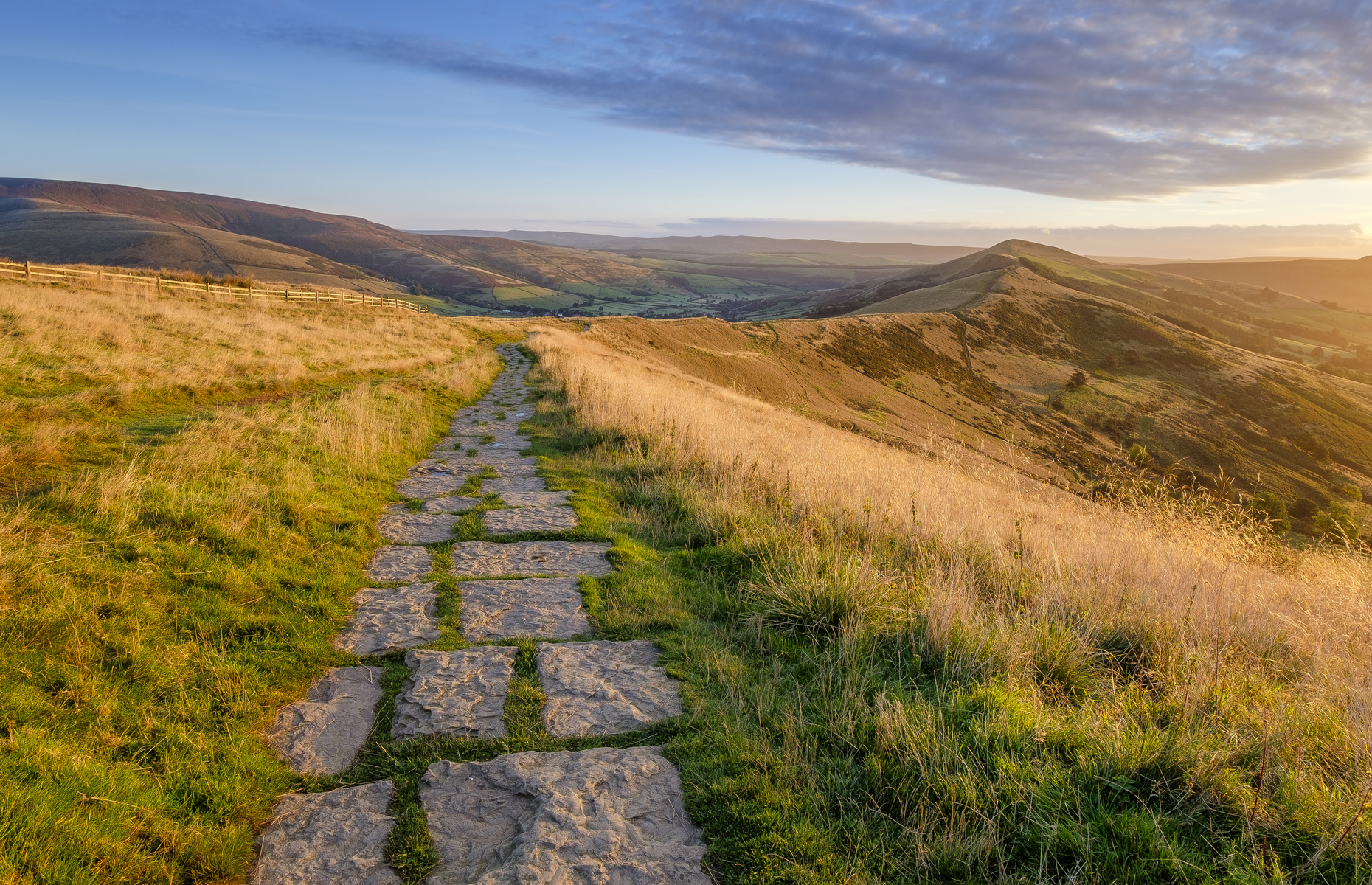 Richard Bowden/Shutterstock
And what's more it's easily accessible, Get Your Guide even offer a day trip to the Peak District from Manchester.
Places to visit in the Peak District
Where to start? The park's 555 square miles (1,438 sq km) includes towns, vast tracts of wilderness and more quaint villages than you can shake a stick at. For this reason, many visitors choose to base themselves in one of the Peak District's gorgeous towns.
Buxton
The spa town of Buxton, with its Grade I-listed Buxton Crescent building (currently being refurbished prior to its reopening as a luxury hotel), is a destination in its own right.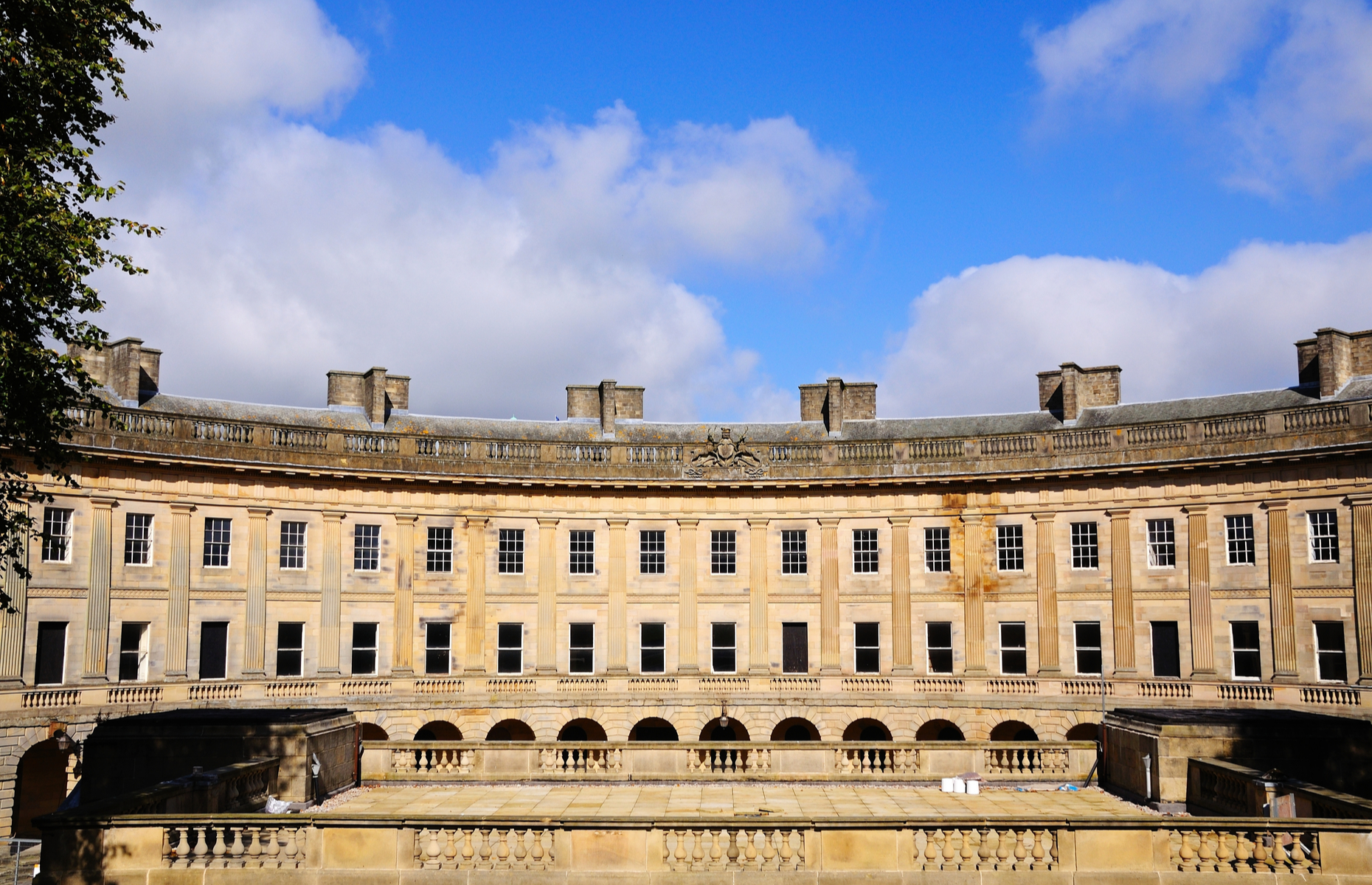 Caron Badkin/Shutterstock
Reminders of its history are everywhere, including the boutique-filled Cavendish Arcade with its beautiful vaulted ceiling and stained glass window. The arcade was originally built as a thermal baths and at its centre is the original plunge pool, complete with the chair which bathers once sat in before being lowered into the water.
Buxton is also home to Poole's Cavern, one of the Peak District's many caves. Visit this limestone-filled wonder to learn about the region's history and the evidence which suggests the cave was first explored in the Neolithic and early Bronze Ages.
Bakewell
No visit to the Peak District is complete without a visit to Bakewell and, more specifically, The Old Original Bakewell Pudding Shop where you can tuck into the town's famous delicacy, Bakewell pudding. (call it a tart at your peril). It's the former home of Mrs Wilson, who initiated commercial production of the pastry in the late 1800s, and the café still serves thousands of the sweet treats a week.
But puddings aren't the only reason to visit Bakewell. Walk off your indulgences with a hike along the walking trails which fan out from the town's centre or spend a few hours at Haddon Hall, regarded as one of the finest Tudor manor houses in England.
READ MORE: Britain's most historic towns and cities
Matlock
In the 19th century, industrialist John Smedley spearheaded an effort to transform Matlock into England's premier spa town, although nearby Buxton proved to be tough competition. Reminders of his endeavours can be found throughout Matlock, in the form of Smedley's Hydro (now the offices of Derbyshire County Council) and the Grade II-listed Riber Castle, Smedley's former home.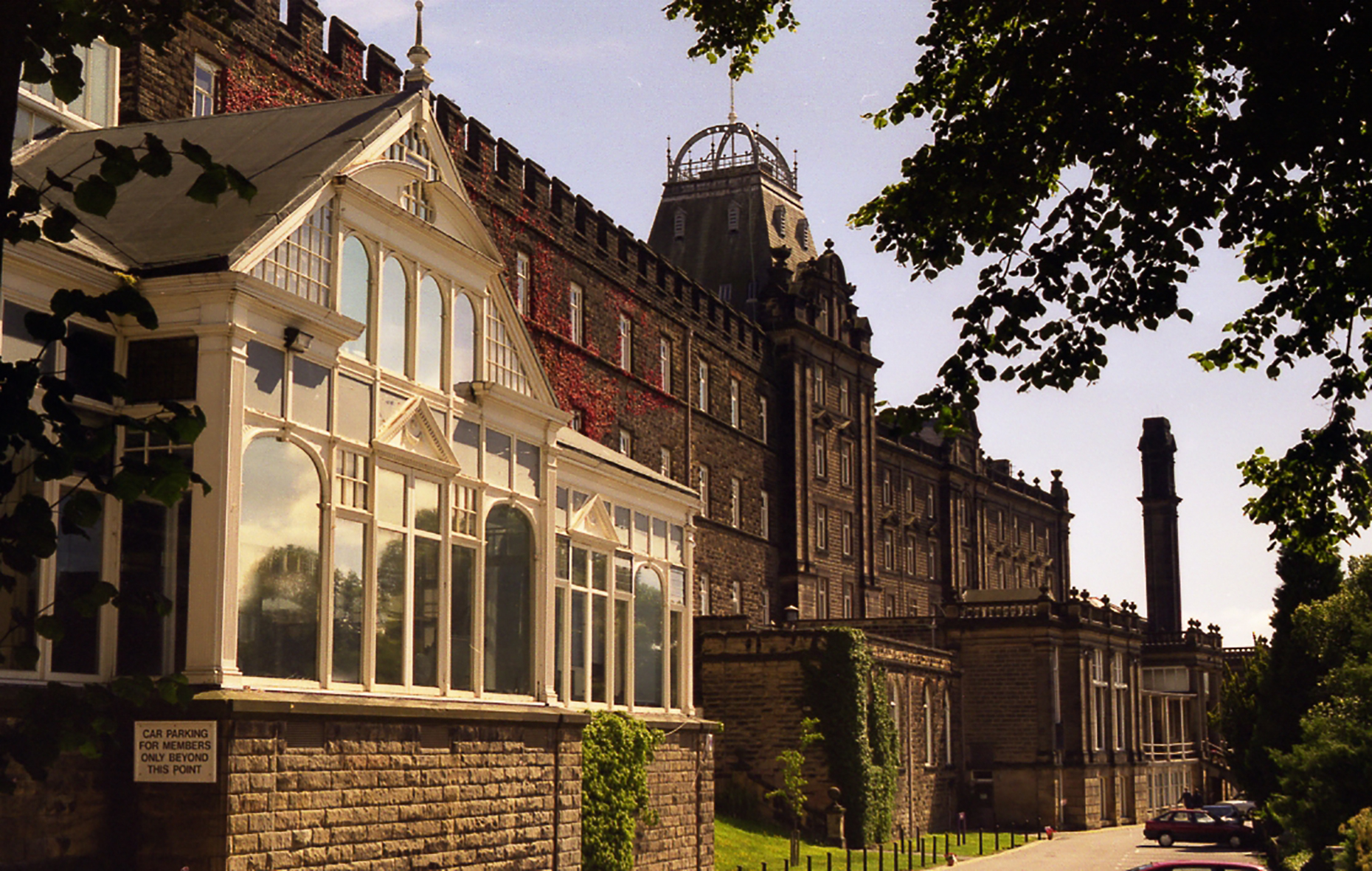 Dave Bevis/Wikimedia/CC BY-SA 2.0
Trainspotters can ride a vintage tram at nearby Crich Tramway Village. Hop in a retro vehicle and trundle along the town's cobbled streets, before learning how the trams are restored at the Workshop Viewing Gallery.
Stay in Matlock and you'll also get easy access to the Monsal Trail, a 8.5-mile (13km) hiking and cycling path in the footprint of what was once the Midland Railway line.
Top Peak District attractions
Mine semi-precious stones in the Blue John Cavern
Diamonds are overrated. Head to the Peak District's Blue John Cavern and you'll be able to mine your very own chunk of Blue John, a semi-precious mineral found only at this spot. After a tour of the mine, filled with original equipment and ghostly, twisting rock formations, you'll don a hard hat and dig out your own chunk of Blue John. Back to the workshop, you'll learn how to polish your piece of buried treasure.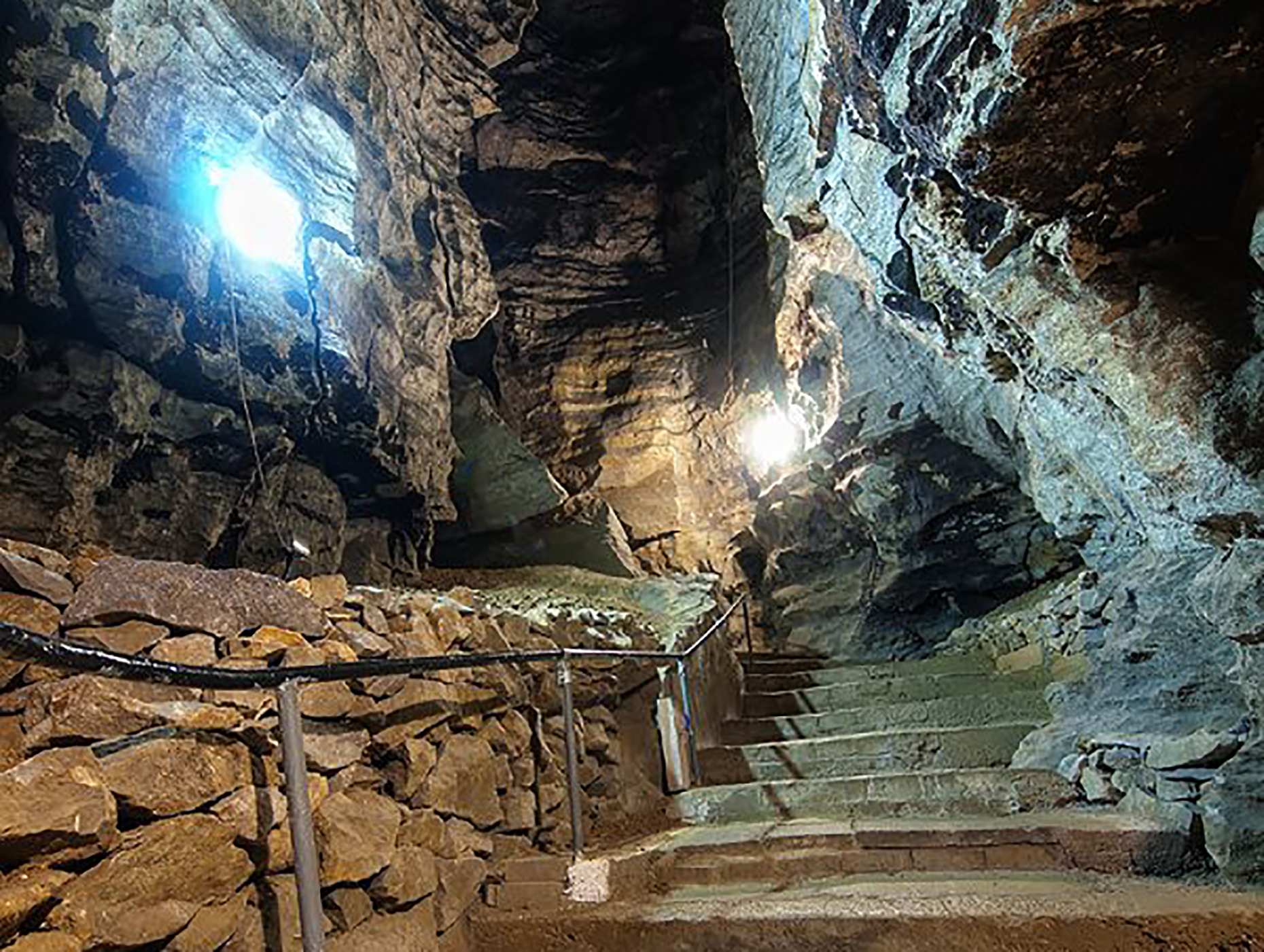 Blue John Caven/Facebook
Explore Chatsworth House
A Derbyshire Downton Abbey, Chatsworth House is one of the UK's finest stately homes. The enormous 16th-century country pile was built by Sir William Cavendish and his wife Bess of Hardwick, and more than 30 rooms (currently the family home of the Duke and Duchess of Devonshire) are open to the public.
READ MORE: The world's most stunning stately homes
The fantastic audio guide provides an unbeatable insight into this beautiful property, and the stories behind some of its most unusual artworks, which include everything from Damien Hirst sculptures to masterpieces by Rembrandt.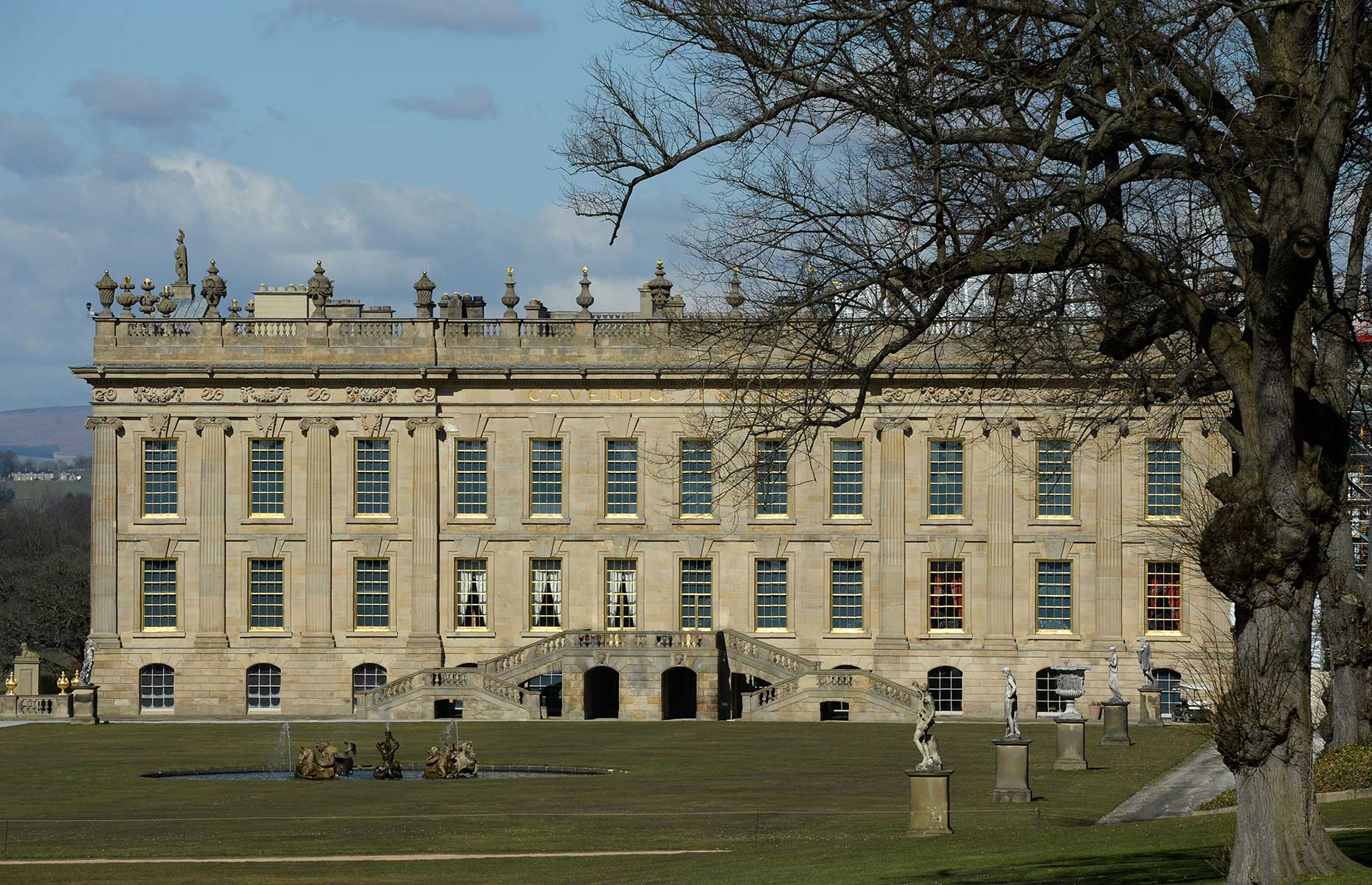 OLI SCARFF/AFP via Getty Images
As well as priceless masterpieces, the gardens are extravagant too. There's a Grade II-listed fountain, 1,200 perfectly-pruned yew trees and plenty to keep younger visitors entertained, including an adventure playground and farmyard.
Cycle the Monsal Trail
Built in the footprint of the Midland Railway, this 8.5-mile (13.6km) bike path winds from Blackwell Mill in Chee Dale to Bakewell. It's incredibly well maintained – a smooth ribbon of tarmac which passes through countless brightly-lit former railway tunnels and past various historic buildings, including several mills.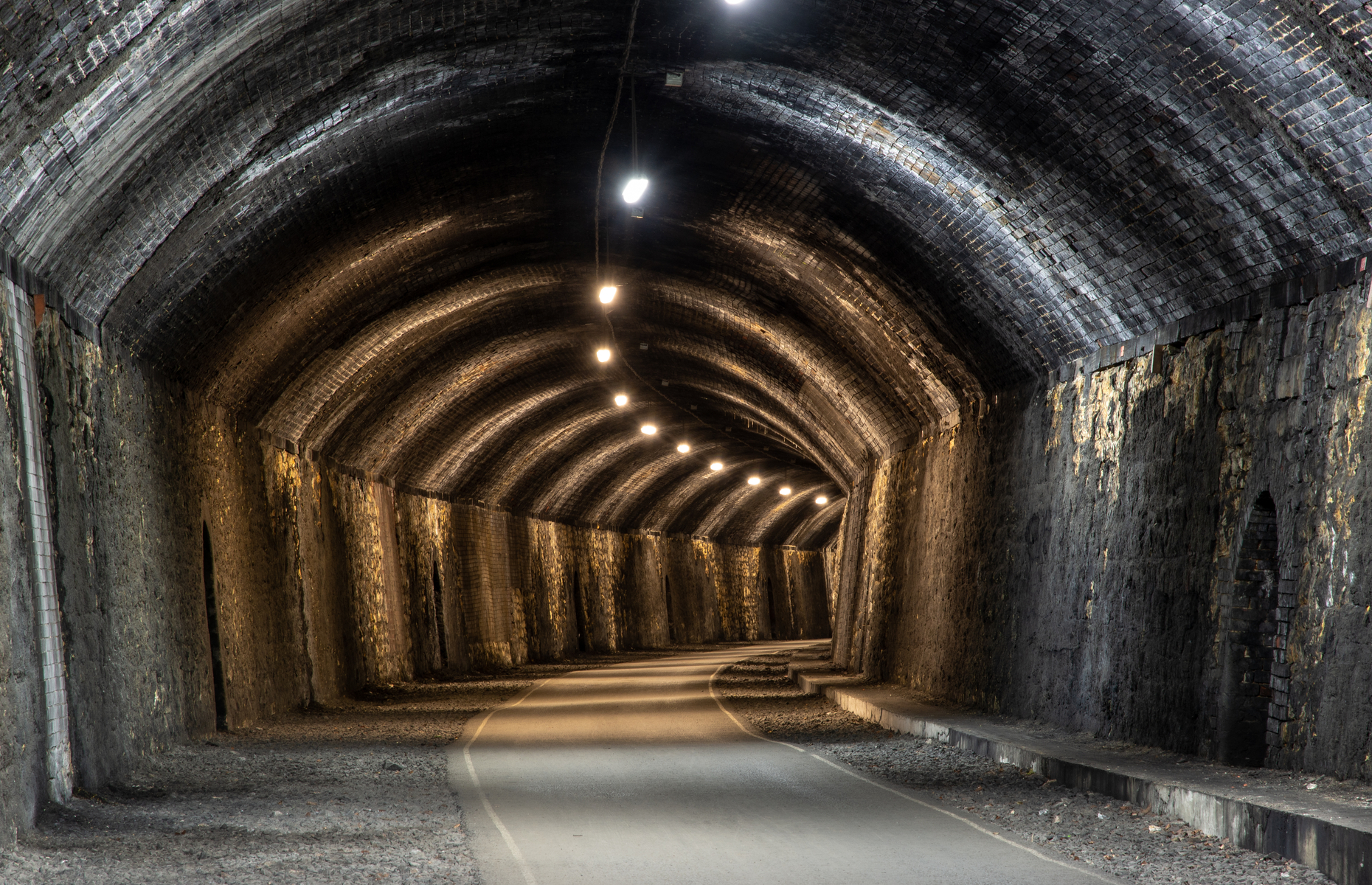 Joe Dunckley/Shutterstock
Some of the former stations have now been turned into cafés so there are plenty of opportunities for refreshment stops. The best place to hire a bike is either in Buxton or (if you're starting from the Blackwell Mill end) Monsal Trail Cycle & eBike Hire.
Jump in the car to discover new places
Use the late afternoon and early evening to take the opportunity for some unplanned exploring. Drive along the Peak District's narrow lanes and past its tiny villages, stopping to admire the spectacular sunsets from one of its many hills. One of the most stunning driving routes is the one which starts at the base of Mam Tor (Mother Hill) near Edale, then wiggles its way to the village of Hope.
Book a tour with an expert
Our partners at Get Your Guide offer a range of tours in the region, click below for more details
The best places to stay in the Peak District
The Peak District is filled with cosy boltholes, and one of our favourites is the The Rutland Arms Hotel in Bakewell. This is where Jane Austen allegedly stayed when researching Pride and Prejudice (get lucky and you'll end up sleeping in her former room).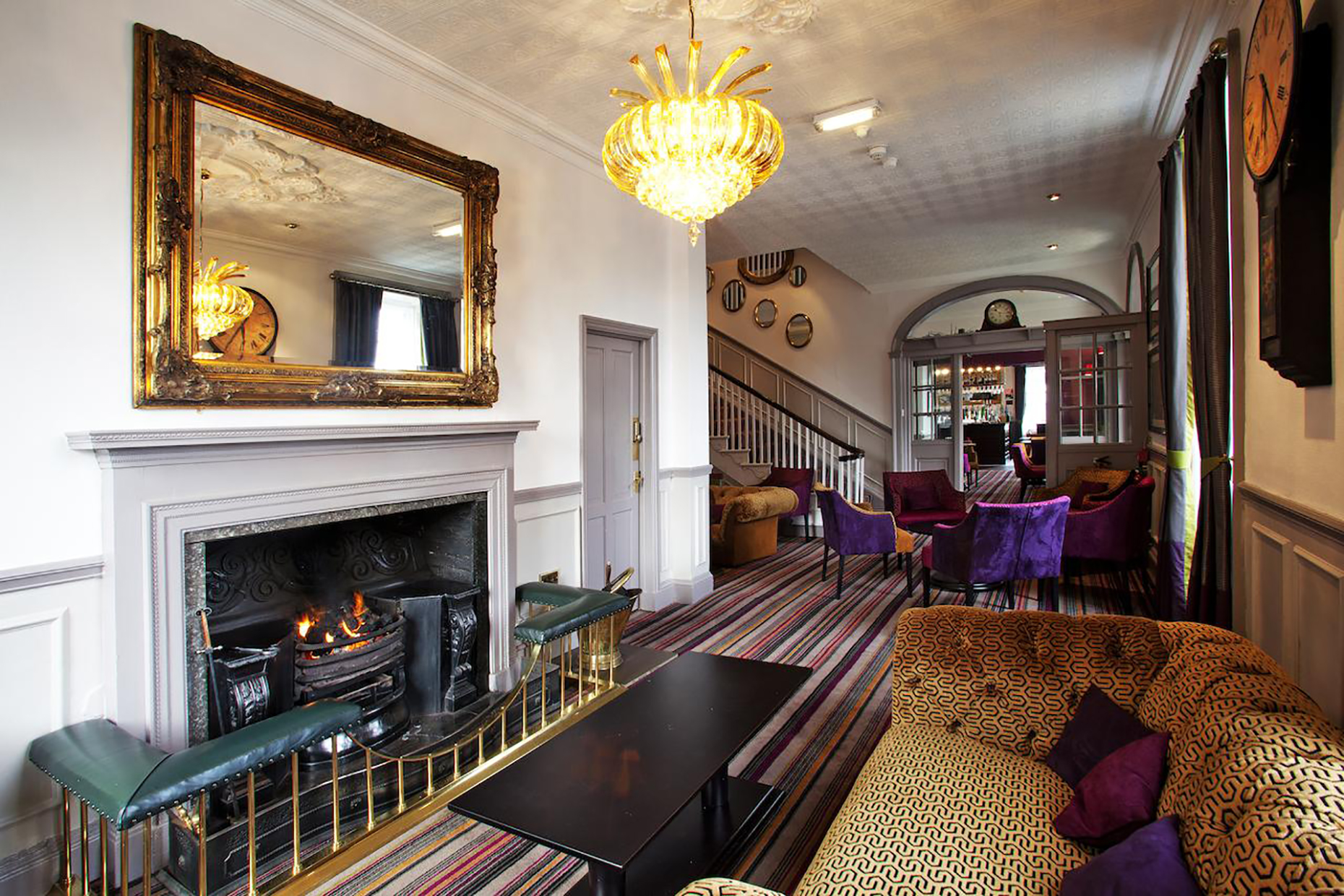 The Rutland Arms Hotel/booking.com
The hotel is also the former workplace of the cook who created the Bakewell pudding in 1860. Legend has it the tart-like pudding was created when a flustered cook mistakenly poured egg mixture over the top of her pastry mix, instead of blending it in.
READ MORE: Foods that were invented by accident on our sister site loveFOOD
The cosiness factor is even higher at Wheeldon Trees Farm where you'll find nine self-catering cottages accommodating between two and four people. Buxton is around six miles (10km) away, although there are plenty of cosy pubs within walking distance (including the 16th-century Packhorse Inn, famous for its delicious pies) and a small, on-site shop stocked with delicious local food, such as lasagnes made with beef from a nearby farm.
For 5-star luxury, consider Fischer's Baslow Hall in Baslow, near Bakewell. This beautiful Grade II-listed manor house has 11 rooms, all of which offer stunning views of the sprawling grounds. The hotel is especially popular with foodies, who come here to dine at its Michelin-starred main restaurant.
Where to eat and drink in the Peak District
No visit to the Peak District is complete without a hearty, fireside dinner in a cosy country pub. You'll find plenty of candidates in the Peak District's towns, particularly noteworthy is the Red Willow Buxton, with its 50 types of gin and enormous pies made by local butcher Geoff Mycock & Son. But some of our favourite watering holes are tucked away in the Peak District's tiniest villages.
Tideswell, a picturesque village with the magnificent church of St John the Baptist (otherwise known as the Cathedral of the Peak) at its heart, is where you'll find the Anchor Inn. Its gabled interior has roaring fires and is filled with everything from brass lamps to artfully arranged lengths of rope.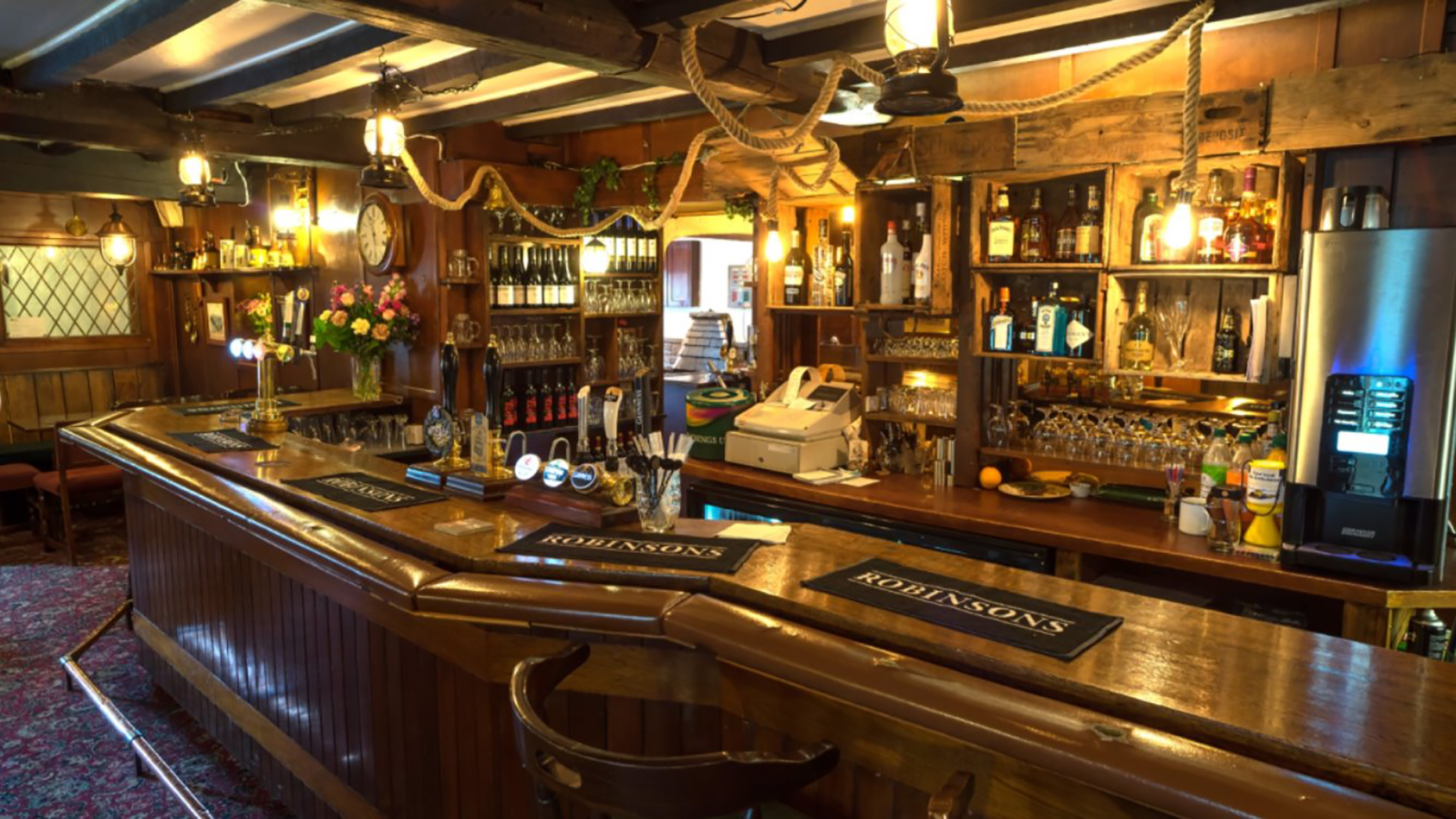 AnchorInnTideswell/Facebook
Toast the Peak District with dinner and a drink at the Cheshire Cheese Inn in the village of Hope. With a focus on local ingredients, dine on dishes like slow-roasted pork belly with Cheddar mash and seasonal veg, and mushroom, brie and hazelnut wellington. If you can't bear drag yourself away, there are rooms available too.
READ MORE: Jaw-dropping photos of Europe's best national parks
Love afternoon tea? You'll struggle to top the one on offer at Chatsworth House which is served on the finest Wedgewood china with a glass of Laurent-Perrier Champagne. You'll enjoy it in the Flying Childers – the stately home's main restaurant.
Lead image: Daniel_Kay/Shutterstock
Be the first to comment
Do you want to comment on this article? You need to be signed in for this feature