Explore Bath: the top things to do, where to stay & what to eat
Yes, there are the Roman Baths, glorious Georgian buildings and links to Jane Austen, but this West Country city offers more than a history lesson, thanks to its surprising trendy side too.
Why go to Bath?
Bath has always been a city to see and be seen in. Tourists started coming here in 863 BC to experience the healing properties of the mineral-rich hot springs and nearly 3,000 years on, Bath still draws crowds. Six million visitors pass through each year to admire the honey-coloured Georgian buildings, visit the many museums and, of course, "take the waters" – these days found in the modern surroundings of the Thermae Bath Spa.
Once you've ticked off the famous spots including the Royal Crescent, the Circus and the Fashion Museum, there's still heaps to see. With quirky museums tucked away on back streets, farmers' markets and chic restaurants, it's surprisingly easy to find quiet corners in what is undoubtedly one of the UK's most trammelled tourist hot spots.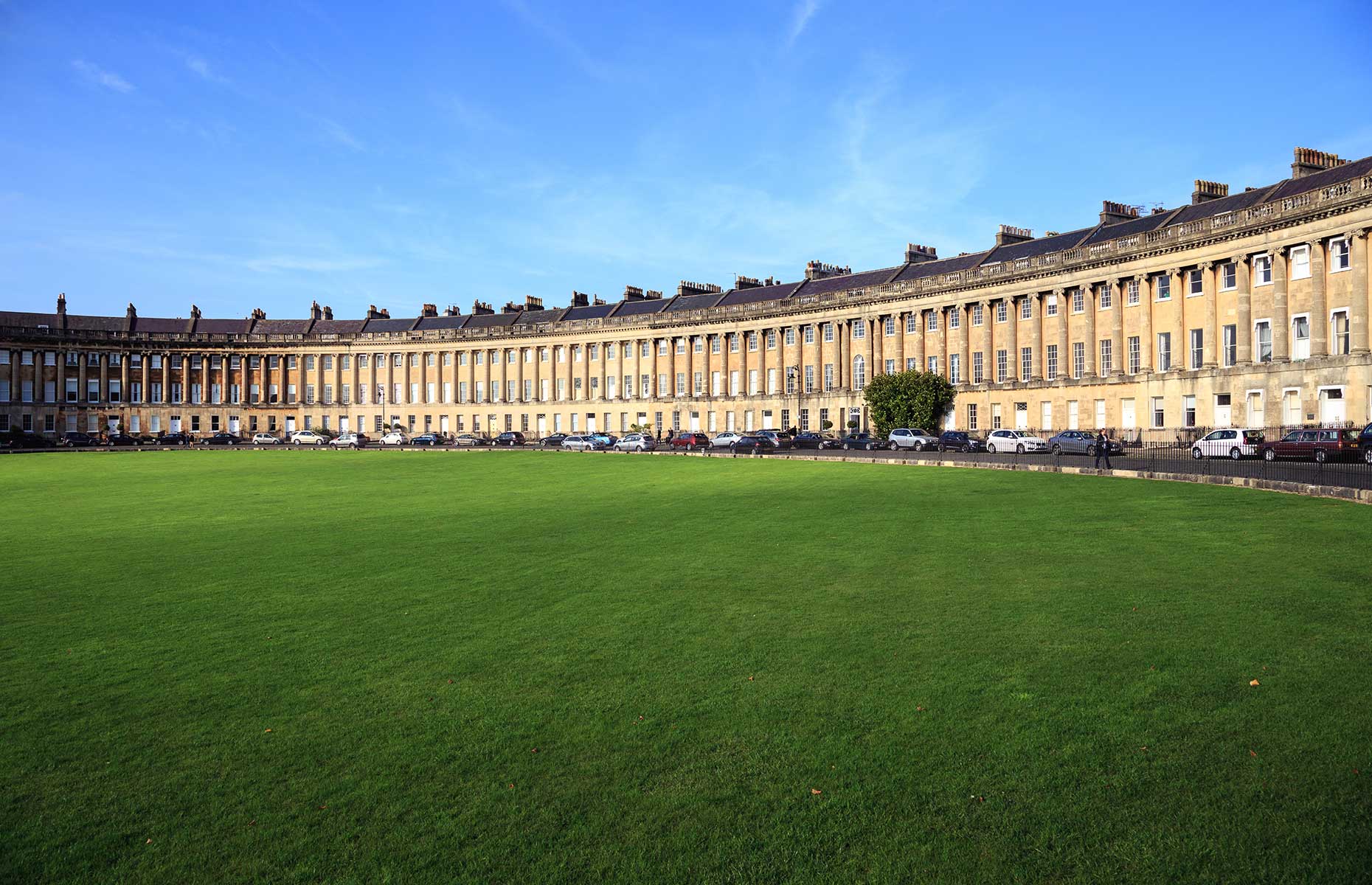 Gangoo/Shutterstock
Getting around on foot is the best way and you can snake leisurely through the winding streets from one side of the city to the other in under 30 minutes. Or download the NextBike app and whizz around on two wheels from £1.
If you're coming by train, you can roll out of the station and be in the city centre in minutes, making it the perfect place for a stress-free weekend break.
Bath's top 5 must-dos
1. Have a dip with a view
You'll need to set aside at least a couple of hours to explore the Thermae Bath Spa. There are five floors of whirlpools, saunas and steam rooms to help you unwind and considering the huge space, it's a bargain at £36 for two hours (including a robe and slippers).
Top tip: plan your visit for a weekday. On weekend mornings the queues start from 8.30am or earlier.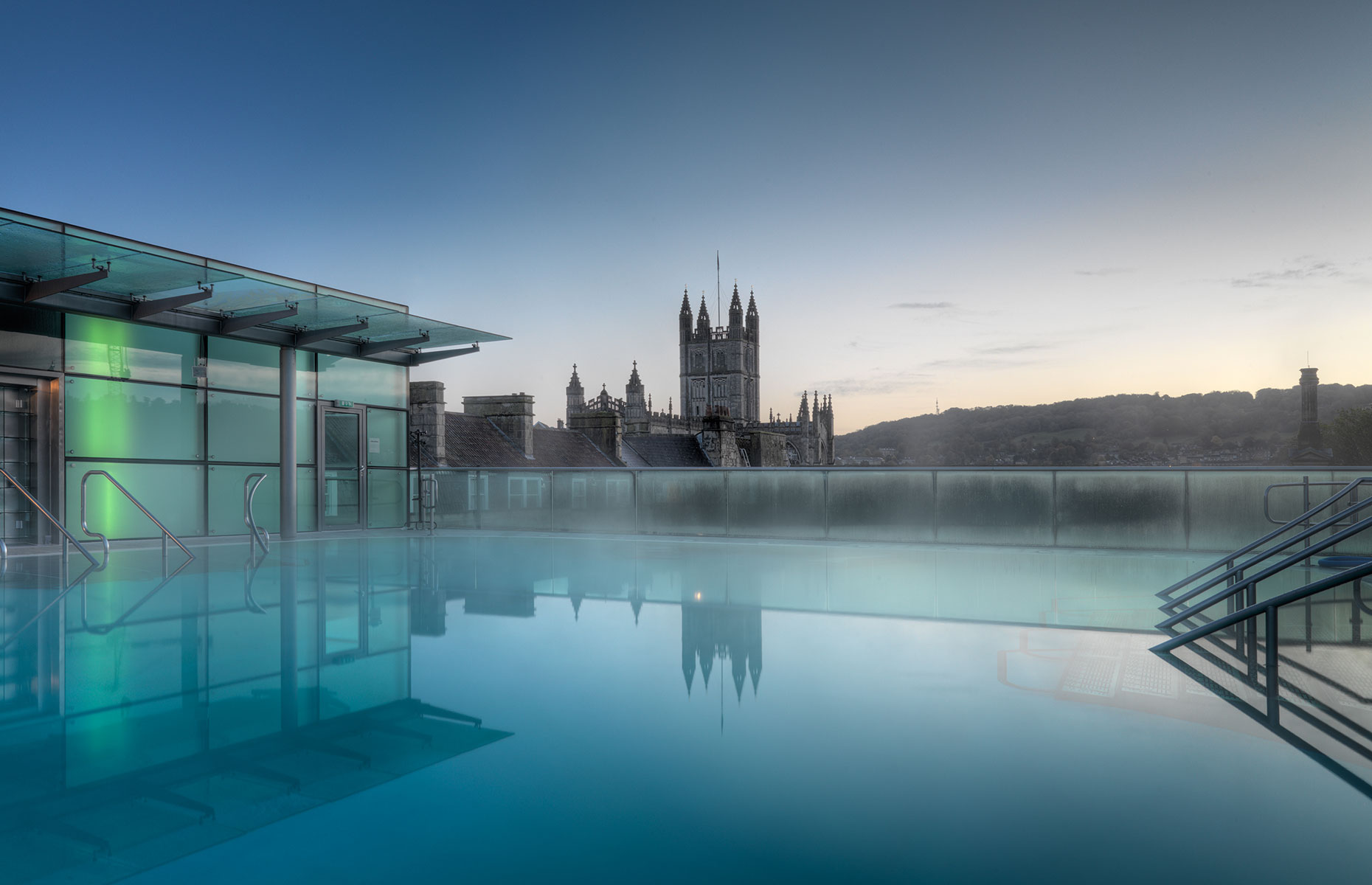 Visit Bath
2. Find a secret garden
From Royal Victoria Park to the Parade Gardens beside the River Avon, Bath is blessed with lots of green spaces. But one not to miss is the secret Georgian Garden. Right in the heart of the city, behind No.4 The Circus, you'll find this hidden, walled oasis first laid out in the late 1700s. It's tiny, but there's a wooden bench from which you can enjoy the roses in summer, or holly and robins in winter. More often than not you'll be the only visitor and it's the perfect place to get some headspace.
3. Take in the Regency architecture
Bath's elegant Georgian buildings are truly unique and the city is a UNESCO World Heritage. Plot a walking route to see the top sights including Pulteney Bridge, Bath Abbey, the Circus and the Royal Crescent. Or book a walking tour with Bath Regency Walking Tours.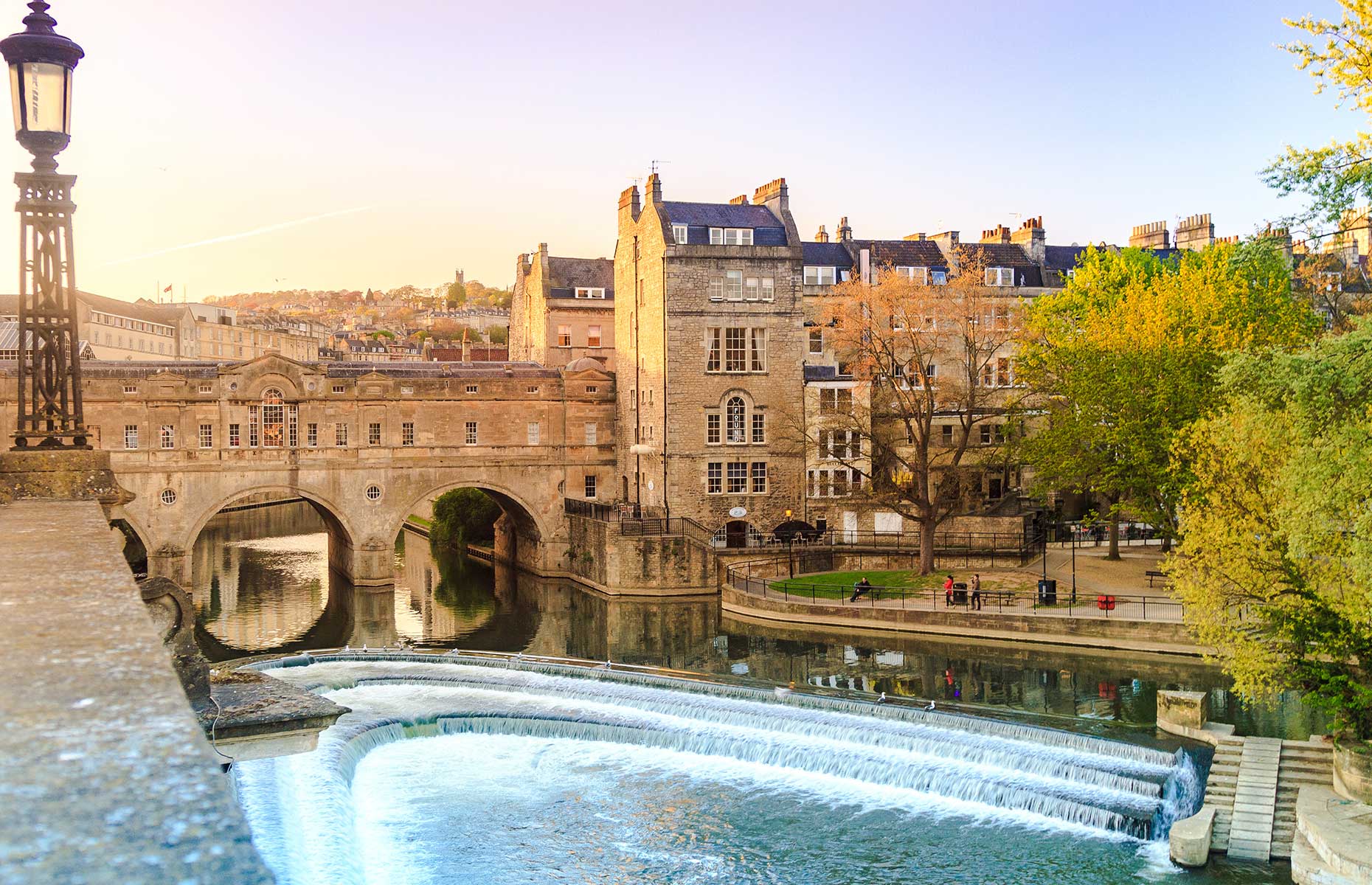 BG Photographer/Shutterstock
4. Tuck into a Bath bun
Quiz any local about where to find a proper Bath bun and you'll get a mixed response. Either they'll mutter something about the sticky Danishes found in bakeries across the city, or they will point you in the direction of Sally Lunn's Historic Eating House. It's Sally's teacake/muffin cross-over that's the authentic Bath bun, made here since the 1680s (and don't let anyone tell you otherwise).
5. Get lost in Austen
Jane Austen, author of Pride and Prejudice, lived in Bath for five years (1801-1806) which is why you'll find references to her life around the city. You can't miss the Jane Austen Centre at 40 Gay Street: Mr Bennett will be on the doorstep ready to welcome you to the museum about the author's life. There's even a Jane Austen themed tea at the Pump Room.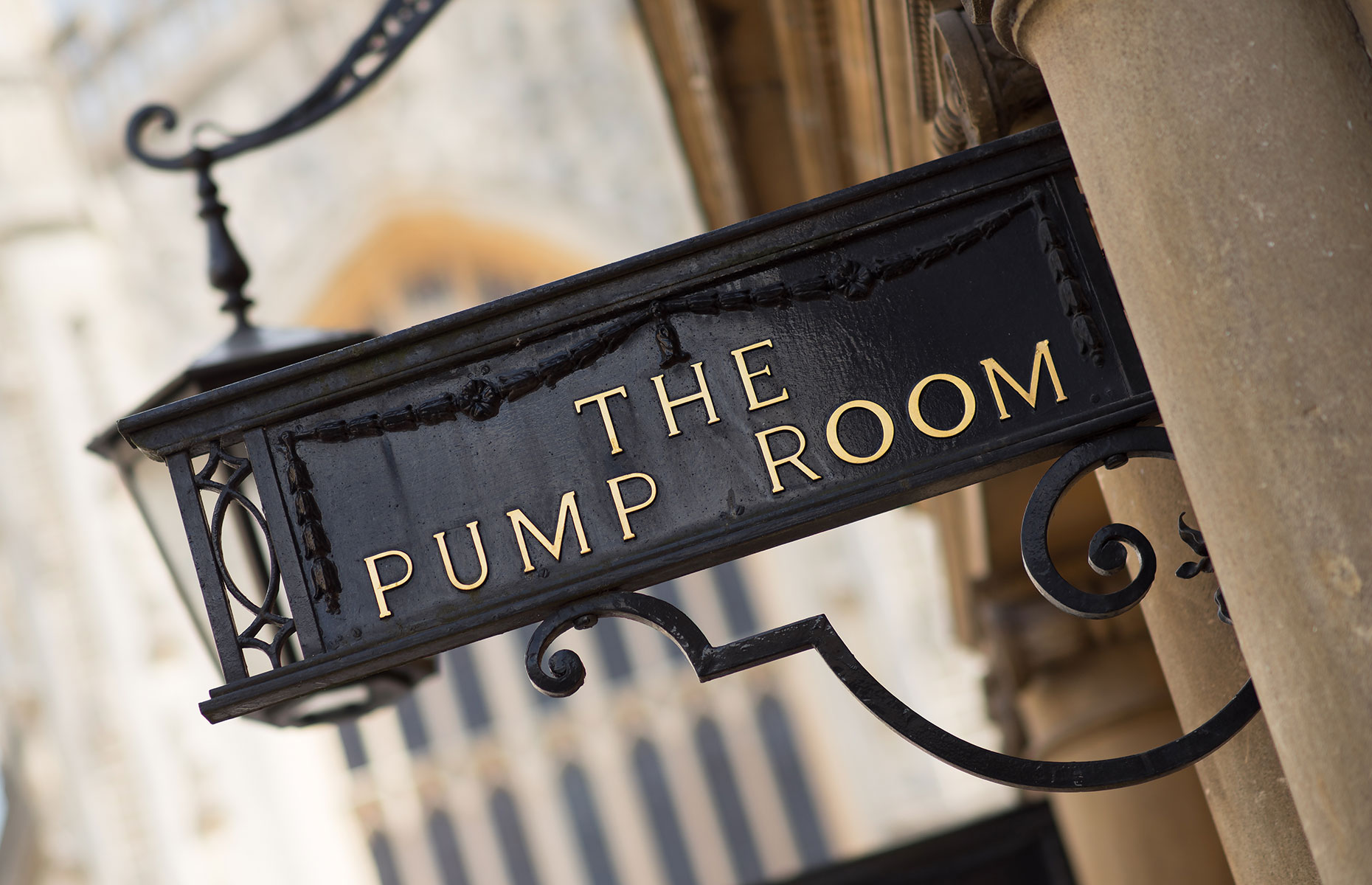 Sterling Images/Shutterstock
Where to stay in Bath
You've got to be quick to nab a hotel room in Bath and it's best to book as far in advance as possible. If you can, avoid weekends and visit between Sunday to Thursday when you'll find the city is quieter and accommodation costs a little less.
If you've cash to splash, the most coveted address is the 5-star Gainsborough Bath Spa. Expect underfloor heating, Nespresso machines and a dip in the spa's luxurious pool.
Gainsborough Bath Spa/Booking.com
Around a five-minute stroll from Bath Spa train station, the boutique Abbey Hotel on North Parade is just around the corner from the Pump Room and Bath Abbey. Our room (104) had views out onto the street, a big bathroom with a rain shower, REN toiletries and a king-sized bed. Decor is mostly neutral, but there are splashes of colour from stripy or floral cushions and headboards.
In the west of the city near Green Park Station, the 4-star Apex Hotel is one of the newest in Bath. Rooms are spacious and design-led and start around £123 per night. If you're budgeting for smart hotel stay, it's one of the most reasonable rates you'll find.
Where to eat & drink in Bath
Because of its position in the West Country, on the edge of Somerset and on the border with Wiltshire, Bath's food scene has boomed in recent years. While you will find many of the usual chains, there is a crop of independent restaurants and pubs offering unique menus with a focus on local ingredients from farms and producers nearby.
The Circus restaurant has scooped many accolades (including ranking at number 4 in The Times' list of restaurants foodies love) thanks to its changing menu of seasonal dishes. Always packed with locals, it's a great option for vegetarians and meat eaters alike: we loved the cauliflower, cumin and white lentil fritters.
Bath's only Michelin-starred restaurant is the Olive Tree at the Queensbury Hotel. Chef Chris Cleghorn's creations include duck from nearby Woolley Park Farm in Bradford-on-Avon. Choose from five- or seven-course tasting menus.
However there's no need to empty your bank account in order to eat well in the city. Olé recently opened a second tapas restaurant in Saw Close, but we still love the charm of the original branch, tucked away on John Street above Paxton and Whitfield's cheese shop. Run by Valencians who know their stuff, the albondigas (pork meatballs) served with a cabrales cheese and walnut salad, and washed down with a glass (or three) of rioja are the perfect way to round off a trip to Bath.
While it might be part of (an albeit small) chain, the setting of Thai-tapas restaurant Giggling Squid is lovely. You'll eat your salt and pepper squid and massaman curry in the orchid-filled surroundings of a former Georgian school hall.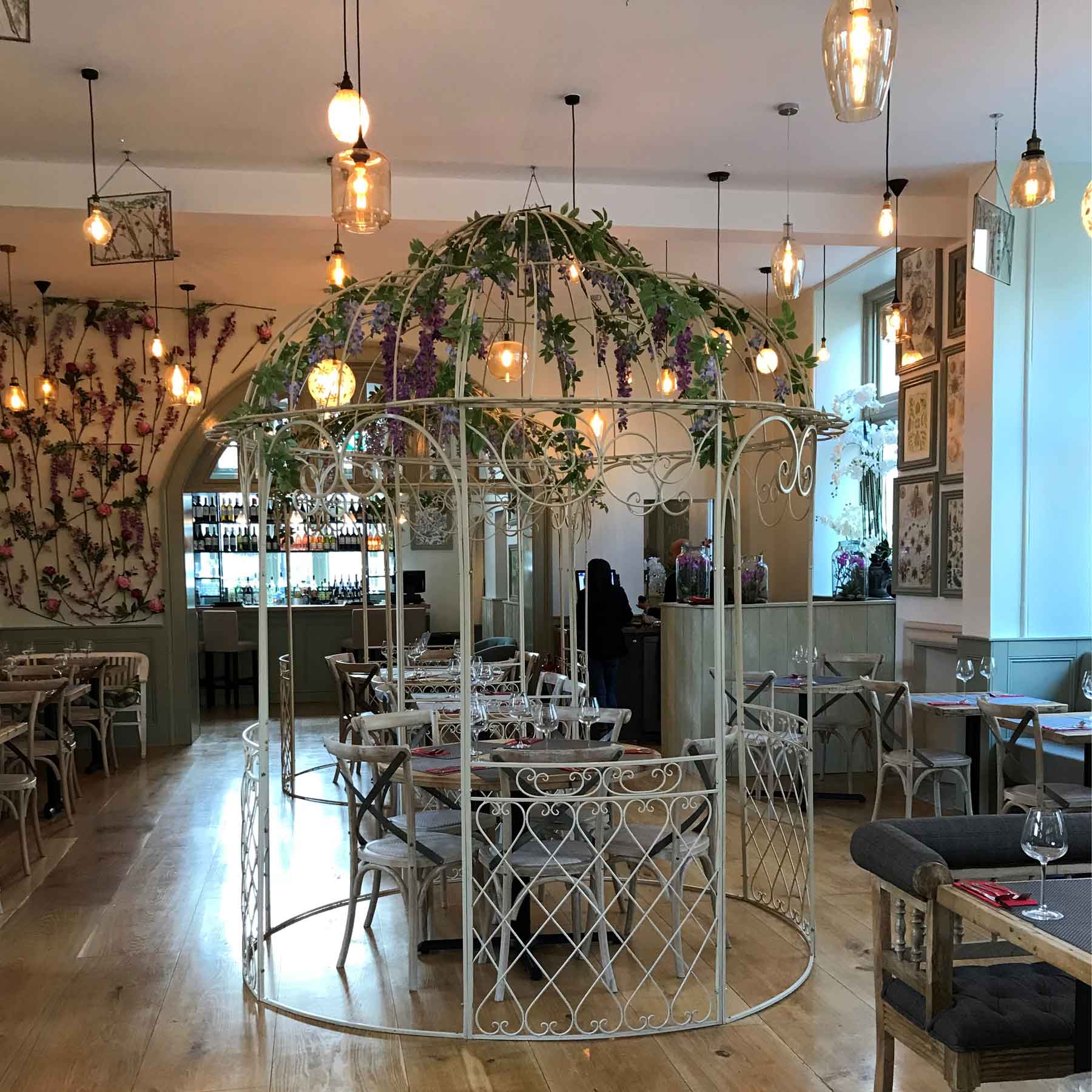 Book ahead on Sundays for a roast at The Bath Brew House, as their beef striploin served with a Yorkshire pudding that's as large as your head is in high demand with the mostly local clientele.
For drinks on Friday and Saturday nights, Circo on George Street and its near neighbour Sub13, are always packed. If you're looking for something quieter, the basement champagne bar of the newly-opened bistro Comptoir+Cuisine is the current place du jour for a nightcap.
A perfect long weekend itinerary in Bath
Day 1
Pamper yourself: at the Thermae Bath Spa. Start your trip on a relaxed note and spend a morning at this pamper palace. In addition to the pools and steam rooms, Thermae offers an unusual treatment menu with experiences such as a Watsu massage – a gentle water-based manipulation of your muscles – rarely offered at other spas. However chilly the day, head to the open-air rooftop pool where the views across Bath to the countryside beyond are sure to mean you stay until you're wrinkly.
Then see how the Romans did it: just one minute's walk away at the Roman Baths. The highlight here is the green pool of the ancient bath itself, but the museum also showcases Roman artefacts including the gilt bronze head of the goddess Sulis Minerva.
Have a Bath bun: at Sally Lunn's. You mustn't leave the city without having one of these brioche-like giant muffins. Available in both savoury and sweet varieties, a half bun (you might get a top or a bottom) topped with cinnamon butter or salt beef makes for a filling lunch (from £4).
Take a tower tour: Climb the 212 steps to the top of Bath Abbey and you'll be rewarded with sweeping views of the city. Tours take place year round (but not on Sundays when the Abbey's bells ring out).
Dine at: Koffmann & Mr White's. From this restaurant, run by Marco Pierre White, at the Abbey Hotel, you can take your braised lamb and bitter chocolate mousse-filled body and stumble upstairs to your room. Or stop by the ArtBar, (pictured below) for a nightcap: we can highly recommend a martini.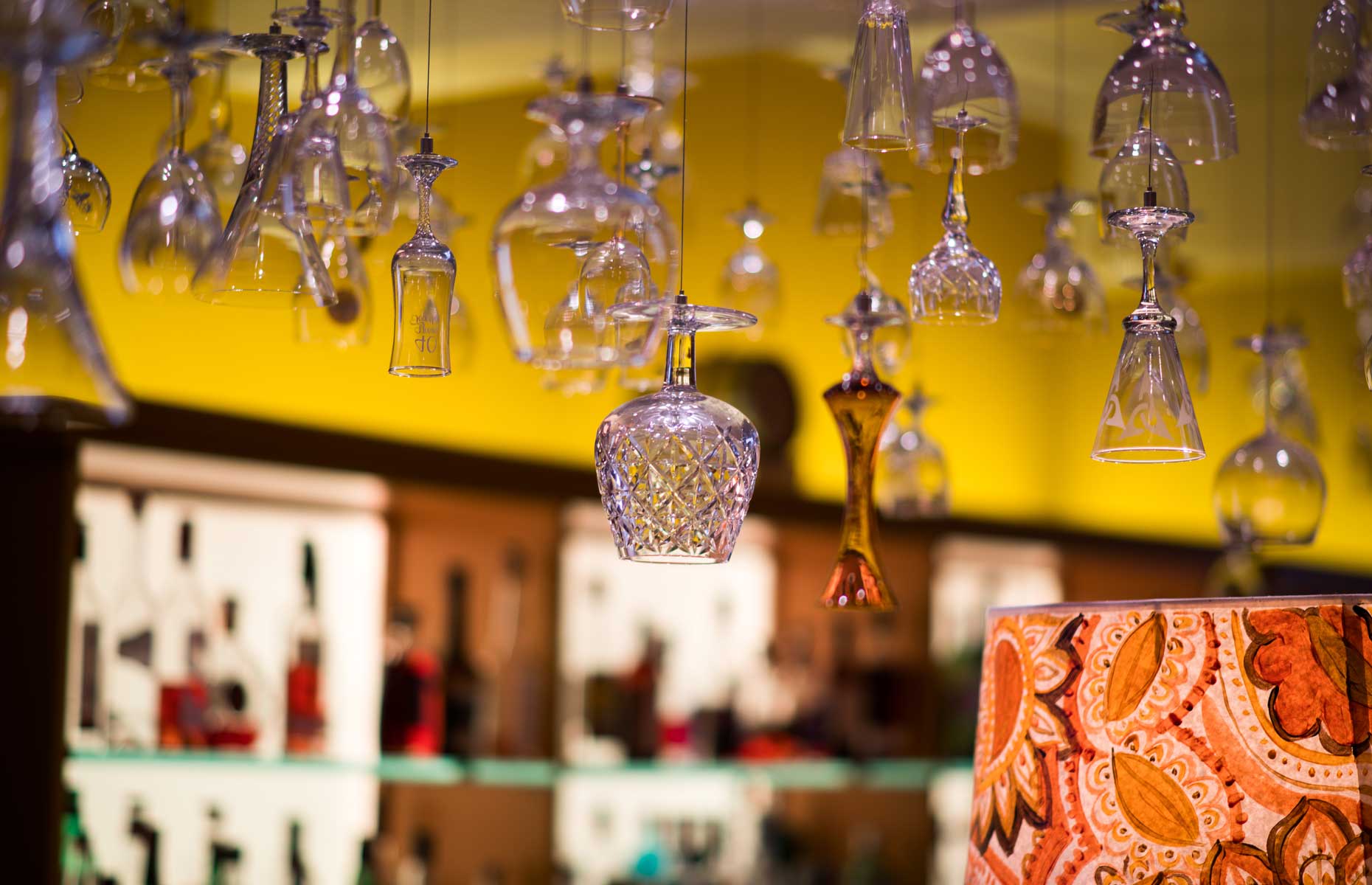 Abbey Hotel Bath
DAY 2
Step back in time: and tick off Bath's big hitters. There's nothing wrong with standing outside on the green and simply admiring the architecture but you can take a peek inside No.1 Royal Crescent, which is now a museum. It's furnished as it would have been in the late 1700s – all dripping chandeliers, intricate plasterwork and even mousetraps.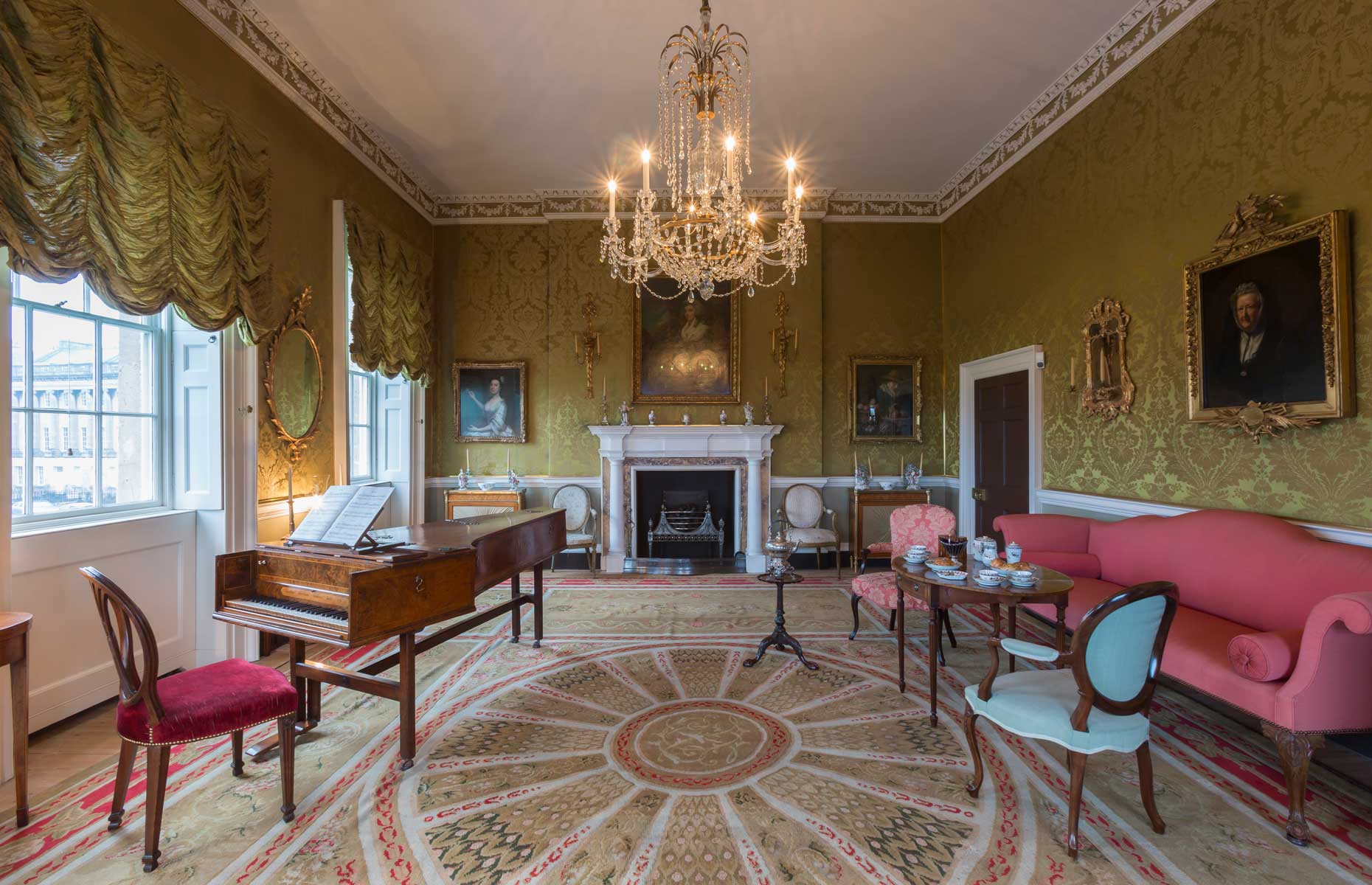 Visit Bath
Then head over to admire curves of The Circus before spending a little time in the Georgian Garden. From there it's a short stroll a little further west to Royal Victoria Park for a wander around this former arboretum. Or if the mood takes you, tee off at Victoria Falls Adventure Golf.
Lunch at: The Circus restaurant nearby. The food here crams in British produce where possible including scallops from Devon and sparkling wines from Blackdown Ridge estate in Sussex. It gets busy at lunchtimes so do book ahead.
Spend the afternoon at: the Assembly Rooms & Fashion Museum. In addition to a permanent collection featuring clothing from the 1600s onwards, silk brocade dresses from the 1740s and a wedding dress from the 1840s, the Royal Women exhibition is currently showcasing Princess Margaret's frocks, some by designer Norman Hartwell (until 28 April 2019). Don't miss a daft selfie in the dressing up area as the Regency costumes are great fun too.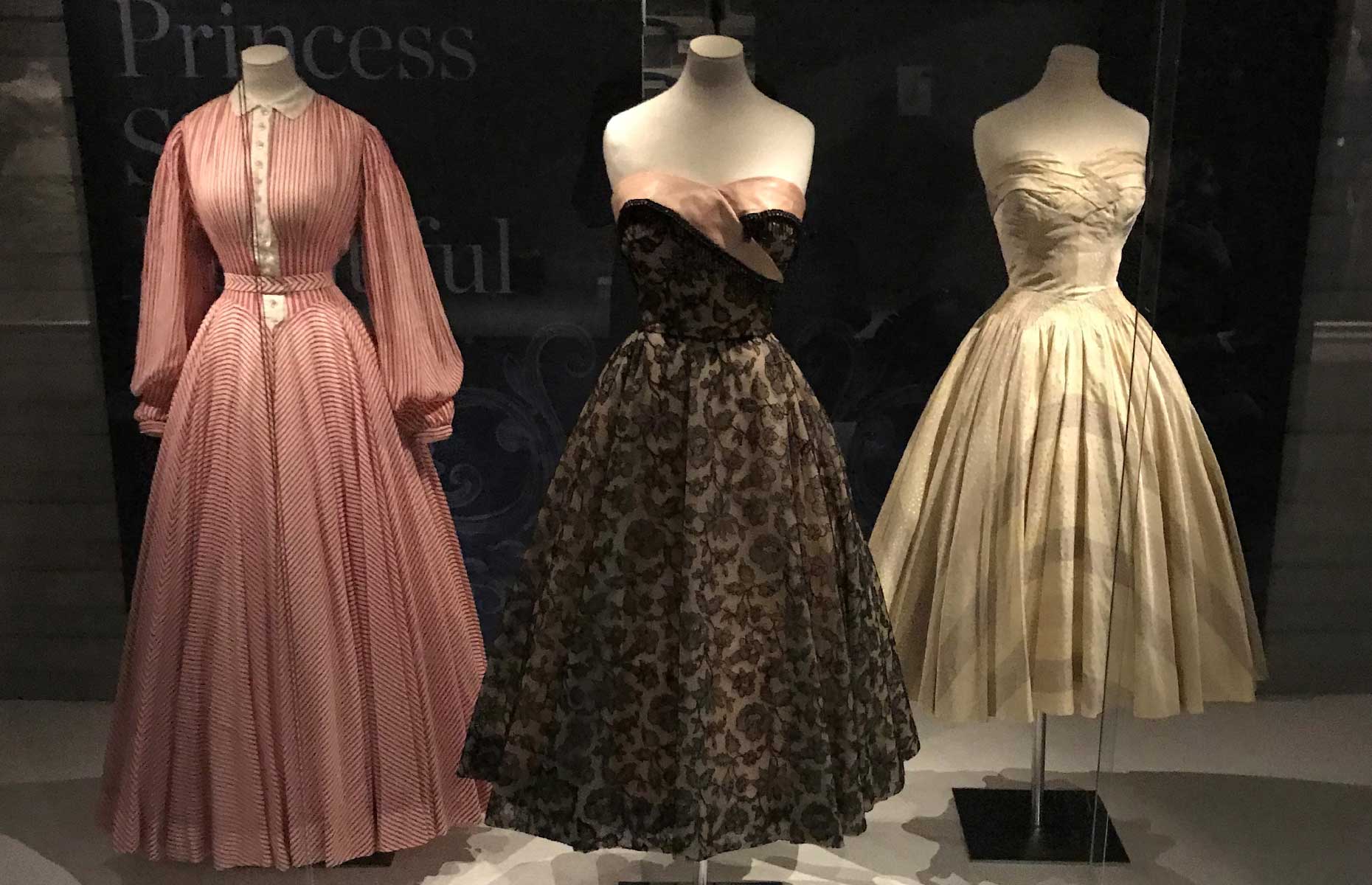 Laura Jackson
Dine on steak at: Chez Dominique. Located right on Pulteney Bridge, this restaurant offers French-style cooking. The steak and frites are a lovingly-cooked classic, but save room for the magnificent pear tarte tatin.
DAY 3
Retrace Jane Austen's steps: with a visit to the Jane Austen Centre on Gay Street. This house at number 40 is nearly identical to number 25 on the same road where the Austen family lodged. Costumed characters talk you through Jane's life in the city and there are some unexpected facts to learn. Did you know that Catherine, Duchess of Cambridge, is distantly related to Jane?
If Jane Austen's not your thing: then pop into one of Bath's other quirky museums, the Herschel Museum of Astronomy. Originally a musician and composer working here during the 1760s, William Herschel discovered the planet Uranus from the garden of this well-preserved Georgian house at 19 New King Street. It even still bears the scars on the kitchen flagstones of William's attempts to build his own telescope.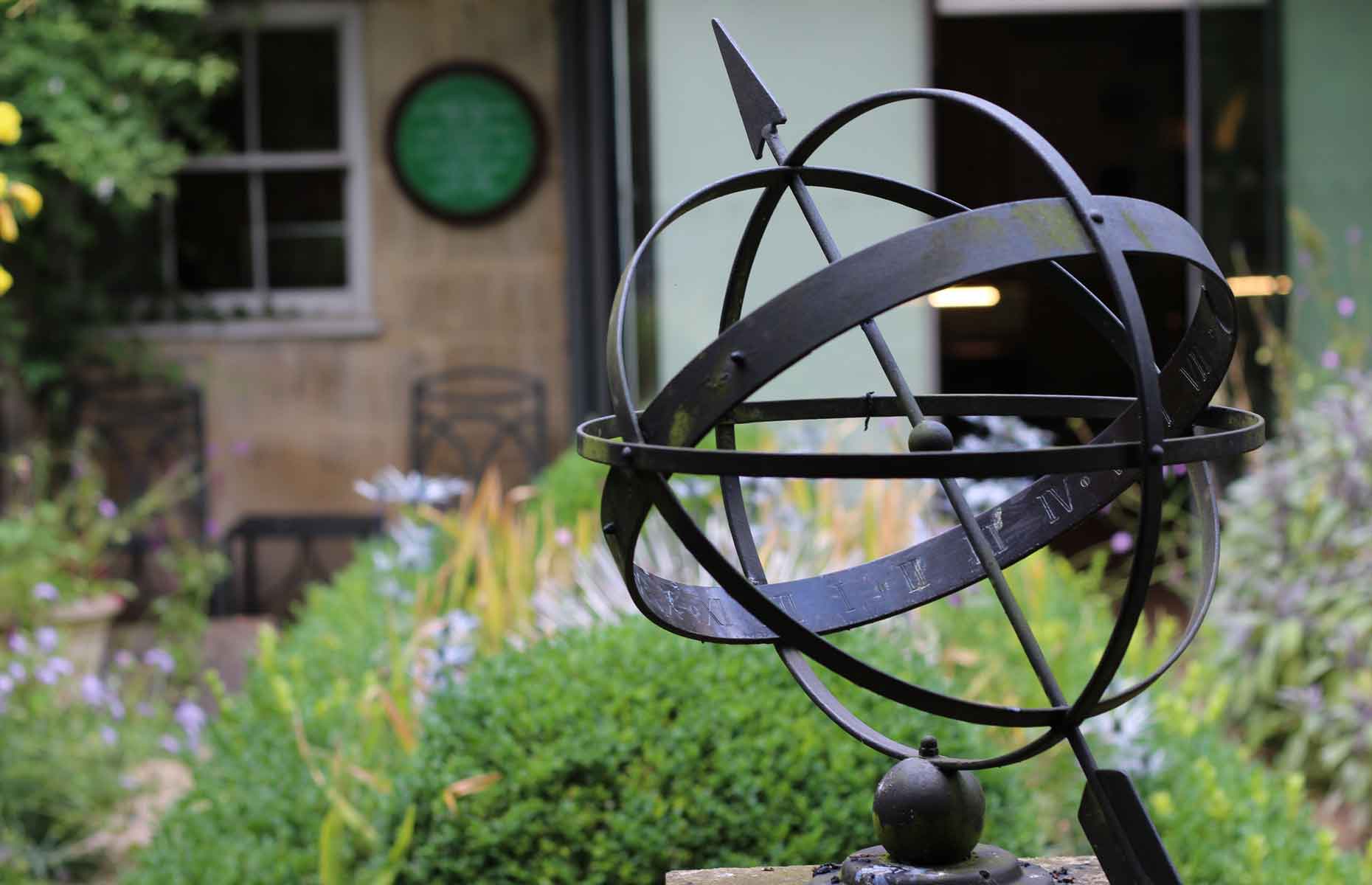 Mike Gifford/Flickr/CC BY NC 2.0
Shop at: Green Park Station. A working station until the 1960s (just around the corner from the Herschel Museum), Green Park now hosts a farmer's market on Saturdays and flea market on Sundays. This is also the place to rummage for bargains with Resolution Records a must for anyone who loves vintage vinyl.
Top tip: If you're after gifts, Charlotte Brunswick, Bath's legendary first chocolatier on Church Street, is the place. You'll want to keep a jar of the salted caramel or dark chocolate spread for yourself though...
Lunch at: The Bath Brew House. For a classic roast you can't go wrong at this dining room and pub with an open kitchen. Brew House's changing guest ales are a big draw but the produced-on-site malty bitter Gladiator and hoppy pale ale Emperor are always on tap.
Bath's Christmas markets
Bath's Christmas Market really is as pretty as it looks in the pictures and this year takes place until 9 December 2018. Even in daylight, the roads around the Abbey and Milsom Street feel festive and are filled with wooden huts and food stalls.
Don't expect the usual tat either: traders are predominantly local including Bath Spa Skincare, Somerset Lavender and Somerset Charcuterie. So while prices aren't rock bottom, you're likely to pick up some unusual gifts you wouldn't find on the high street.
Top tip: Bring cash. Bath's not blessed with ATMs on every corner and queues for the Nationwide on Union Street can become lengthy.
Visit Bath
On the western side of the city in Royal Victoria Park you'll also find the Bath On Ice skating rink and Glow Mini Golf where the regular crazy course has been enhanced with twinkling lights until 6 January 2019.
Bath Abbey also run festive versions of their Tower Tours including a free mulled wine or hot chocolate during the pre-Christmas period.
Getting to Bath
Train fares with GWR from London Paddington to Bath Spa start from £15 one way.
The nearest airport is Bristol which offers a connecting bus service to Bath every 30 minutes, taking just under an hour.
For more information, see the Visit Bath website.
Map of what to see in Bath
Be the first to comment
Do you want to comment on this article? You need to be signed in for this feature