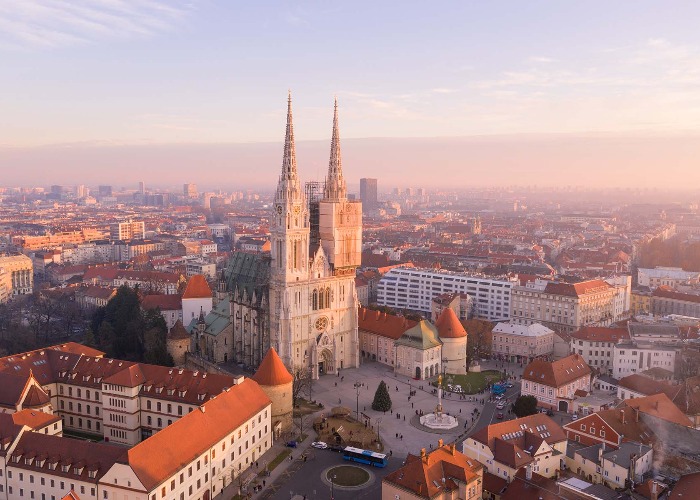 Everything you need to plan a wonderful weekend in Croatia's enticing capital.
Less visited than the Croatian coast, Zagreb is a wonderful place – its old city centre awash with Secessionist architecture, a wealth of museums and galleries, oodles of green spaces and a seemingly inexhaustible choice of restaurants and bars. Whether you're in search of cafés or culture, museums or live music, fine dining or a beer garden – here's how to get the best out of a short break in the lovely Croatian capital.
Friday
Check-in at: Hotel President Pantovčak. This small boutique hotel, filled with original art and antiques, is still one of the best in Zagreb, with beautiful rooms and a fantastic breakfast. Go for one of the deluxe or superior rooms, with sliding doors opening onto the peaceful garden. It's also conveniently located a couple of tram stops and a short walk from the main square.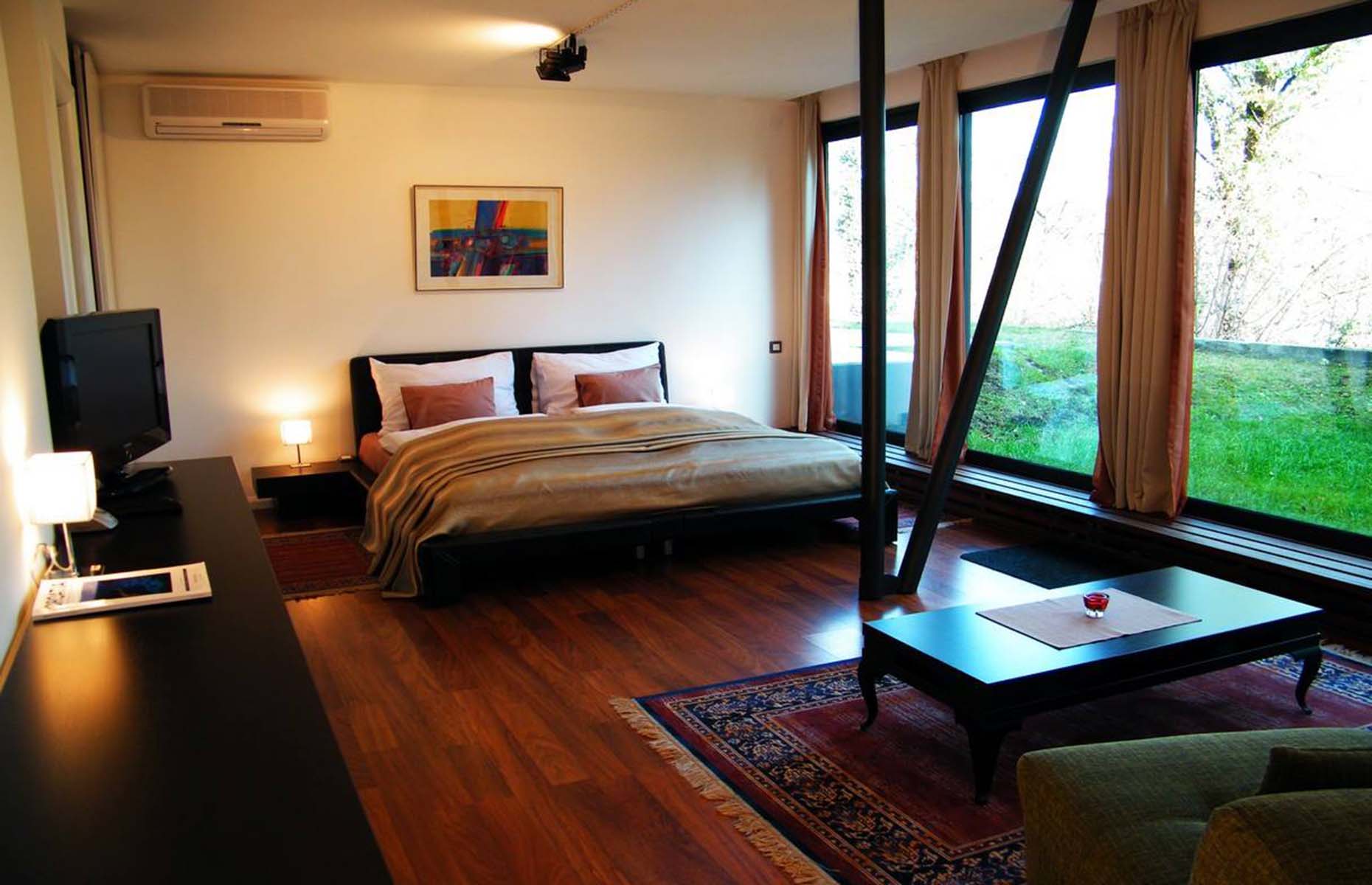 Hotel President/booking.com
READ MORE: A weekend away in Rijeka
Stroll through Kaptol: Starting from the main square, Trg bana Josipa Jelačića – a livestock market in medieval times, now a bustling meeting place with trams, cafés and a large equestrian statue – head up Tkalčićeva, a buzzy little pedestrianised street lined with cafés and bars with tables spilling out into the sunshine. You'll find it hard not to stop for a coffee.
Then double back along Opatovina (passing Craft Room, which is excellent for craft beers) to the Neo-Gothic Zagreb Cathedral, with its iconic twin spires (one damaged by the 2020 earthquake) and sculpture-rich façade.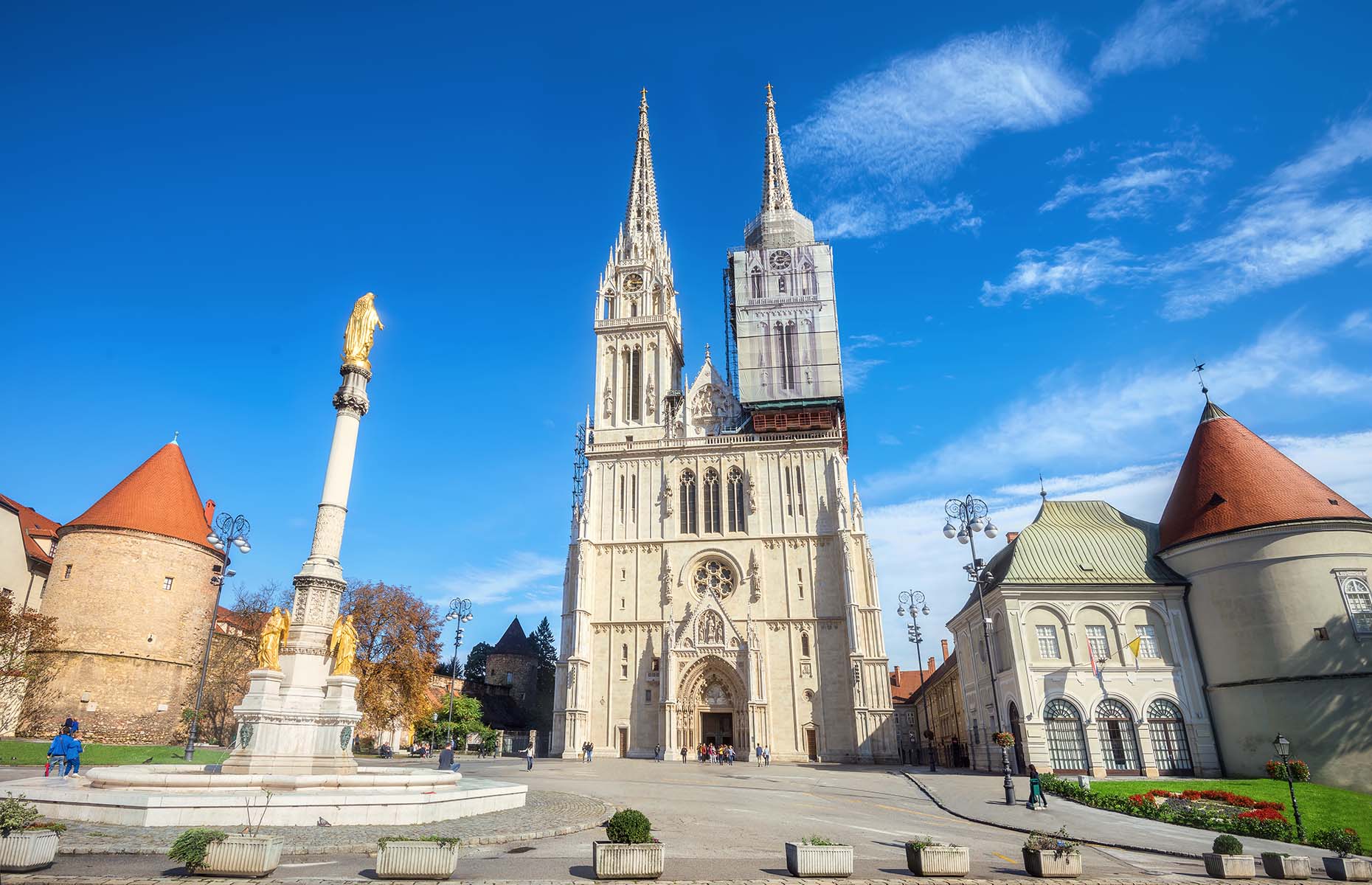 Valery Bareta/Shutterstock
Have lunch at: Pod Zidom. Not much further than a swung lettuce from the main market, this bistro-style eatery prepares a daily menu based around whatever's best at the market that morning – so fresh, seasonal ingredients are always at the centre of things here.
Explore the Upper Town: Head up to the Upper Town (Gornji Grad), with its narrow streets, cobbled St Mark's Square and St Mark's Church with its distinctive roof tiles. It's worth climbing the Lotršek Tower for the view – it's also where the noontime canon is fired every day (you've probably already heard it).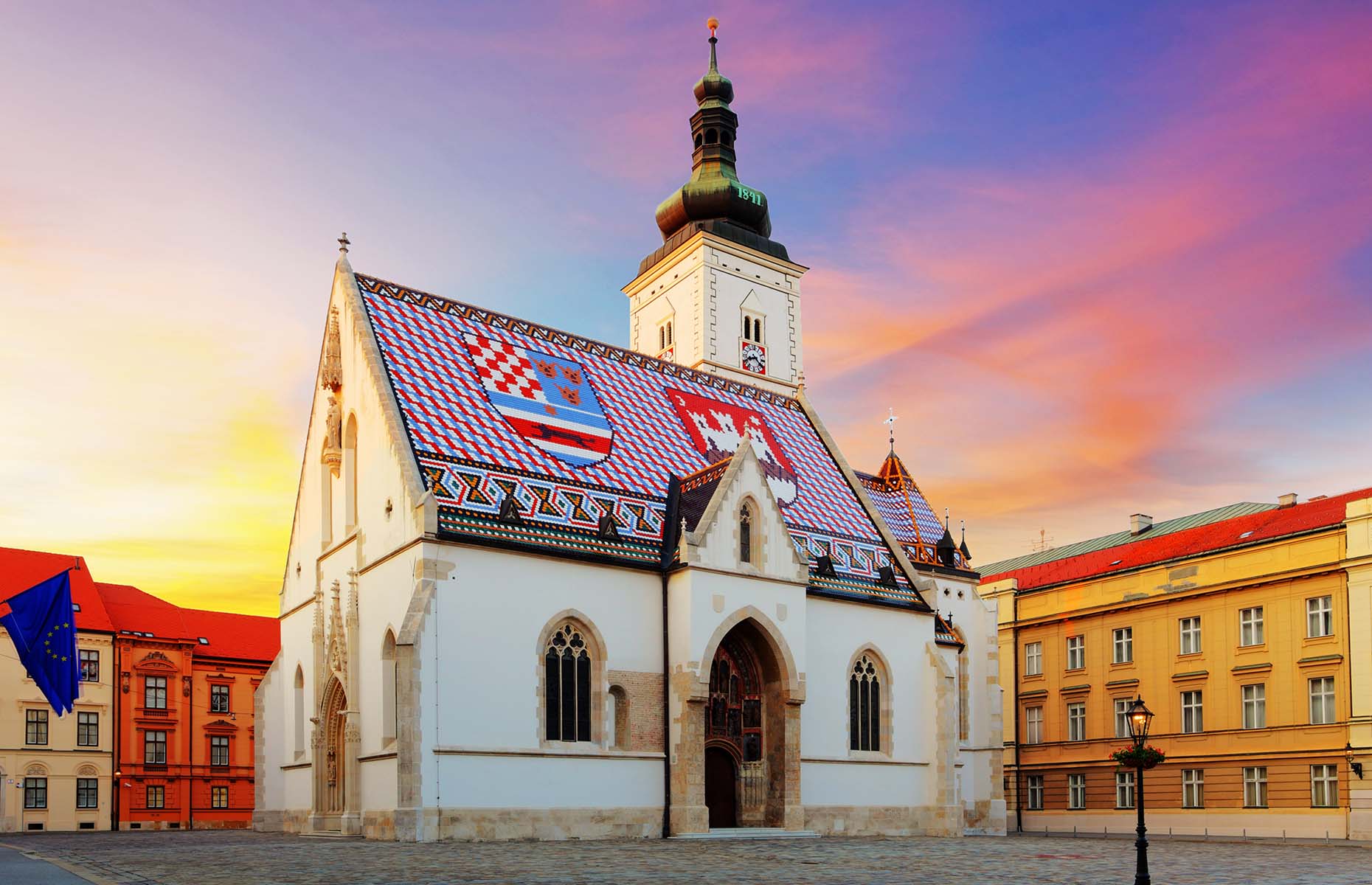 TTstudio/Shutterstock
Visit the museums: There are several excellent museums and galleries in the Upper Town. The Museum of Broken Relationships tells the stories of loves lost and hearts broken from all over the world through a short narrative and a poignant object from each – quirky, funny, moving and unmissable.
The Meštrović Atelier showcases the work of Croatia's greatest sculptor at his beautifully restored former studio and home. The Zagreb City Museum is the best place to learn more about the city's history.
paul prescott/Shutterstock
Useful tip: Grab a Zagreb Card. Available in durations of 24 and 72 hours, this gets you free entry to several museums and galleries including Brokenships, The Museum of Contemporary Art and the Zagreb City Museum, discounts at a number of others and free transport on trams and buses in the city centre.
Have dinner at: Noel. At Zagreb's only Michelin-starred restaurant, young and innovative chef Bruno Vokal reinterprets traditional Croatian dishes with a modern twist. There's a choice of two tasting menus, one of them vegetarian, and an excellent wine list.
READ MORE: 48 hours in dazzling Dubrovnik
Saturday
Visit the market: Zagreb's sprawling central market, Dolac, is one of the best in Croatia. Occupying a large open terrace behind the main square, with covered halls below for meat and dairy produce and a fish market on one side, it's perfect for self-catering or putting together a picnic – whether you're after delicious freshly made corn bread, tasty local cheeses and charcuterie or big sun-ripened tomatoes, bursting with flavour. The market closes around 1pm and is at its busiest on Friday and Saturday mornings.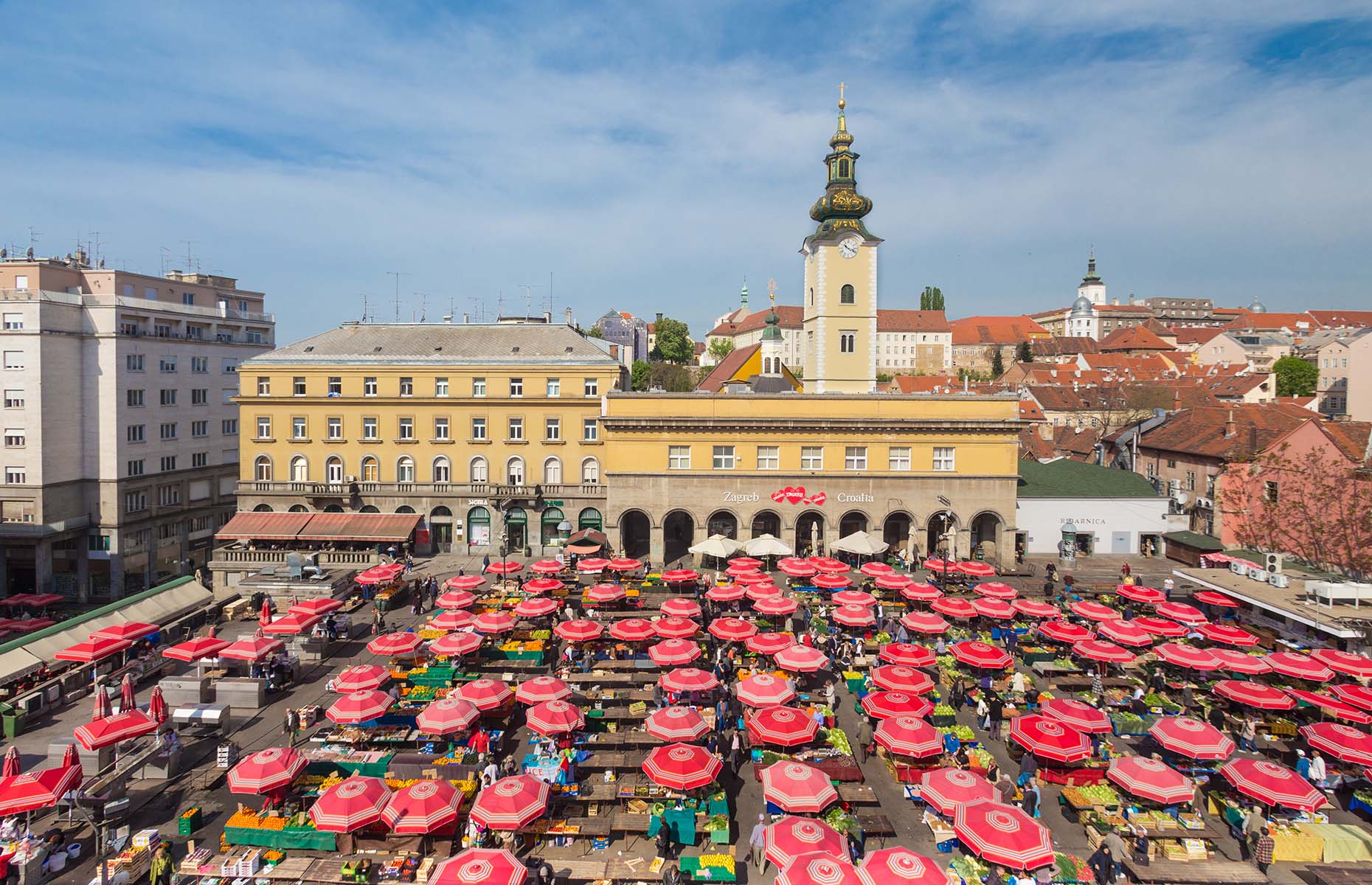 paul prescott/Shutterstock
Walk the Green Horseshoe: Wander through a carefully laid out network of green squares and parks, lined with Secessionist architecture – taking in Zrinjevac and Strossmayer Parks, the Botanical Gardens and the National Theatre. This area owes much of its well-preserved, uniform appearance to the vast program of rebuilding which followed a huge earthquake in 1880.
Have lunch at: Beštija. This small, relaxed bistro has a daily menu centred on fresh, seasonal ingredients and is very good value.
Marvel at modern art: The Museum of Contemporary Art is a short tram ride south of the city centre (tram No.6 or No.14) and has excellent exhibitions by Croatian and international artists – not to mention a big spiral slide from the top to the ground floor which you can jump into when it's time to leave. For a taste of something more edgy and contemporary, nowhere beats Lauba, out towards Črnomerec (tram No.6).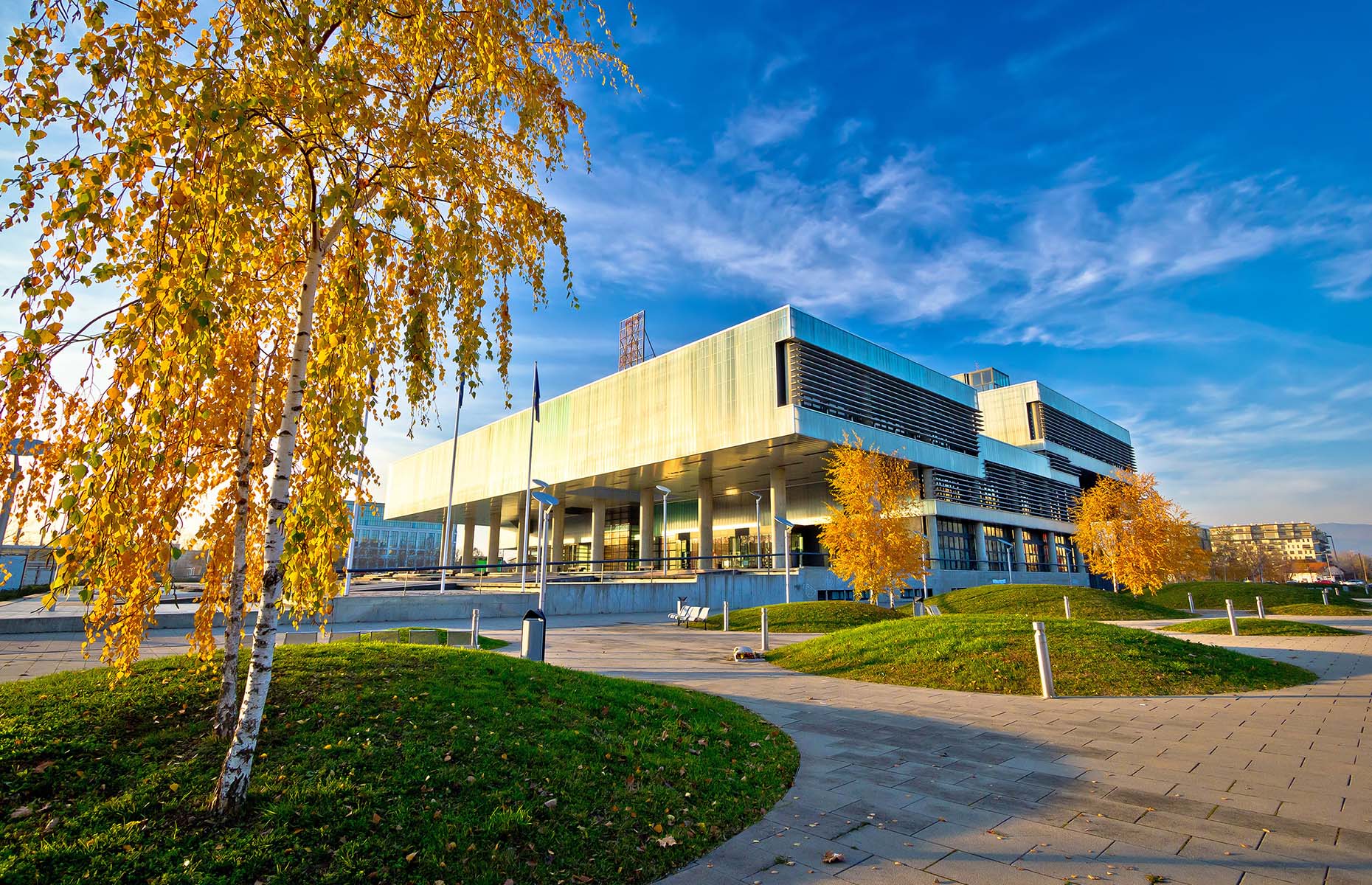 xbrchx/Shutterstock
Have dinner at: Korčula. It's been here a while – over 60 years – but this is still one of the best places for seafood in the Croatian capital, where you can expect well-prepared, traditional Dalmatian favourites.
Sip a cocktail at: Swanky Monkey Garden. While there's no shortage of potential cocktail venues, arguably the best is the one at the Swanky Mint Hostel – with a big garden, live music, great atmosphere and wickedly good cocktails that won't break the bank.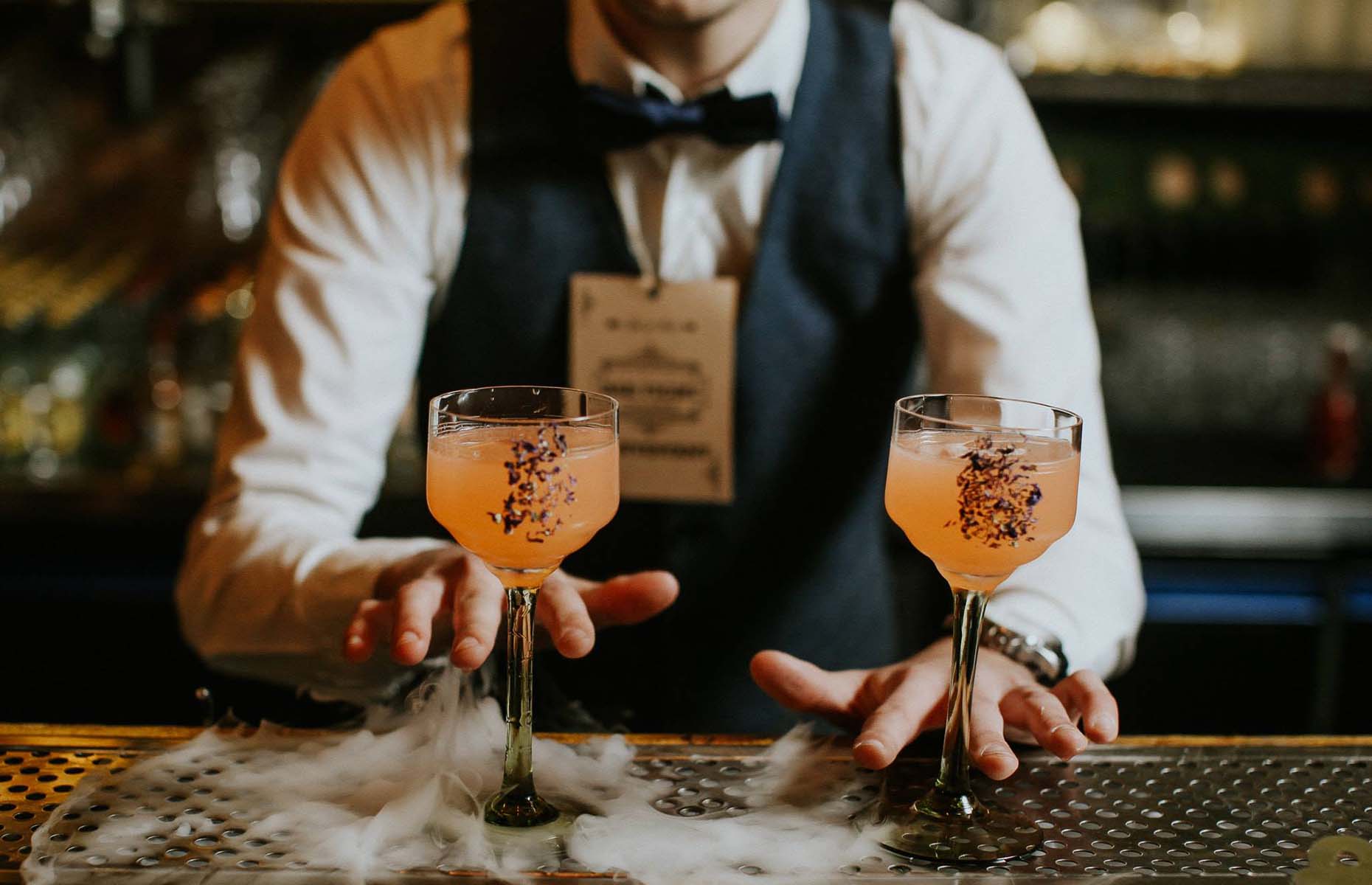 Swanky Monkey Garden/Facebook
READ MORE: A spring break in Zadar
Sunday
Take a hike: Sure, you could easily spend another day (or several) just mooching around the old city centre, getting waylaid at a whole slew of cafés, bars and museums – not a bad idea in itself. However, you haven't really seen Zagreb unless you've been for a bit of a hike in one of its many lush green spaces.
There are big parks aplenty to choose from in town – Maksimir, Bundek, Jarun – but better still, head up onto the forested slopes of Sljeme, which rises above the city's northern suburbs and forms part of the sprawling Medvednica Nature Park. There are lots of well-marked hiking trails, which you'll find well used by locals. The best place to start is from Šestine.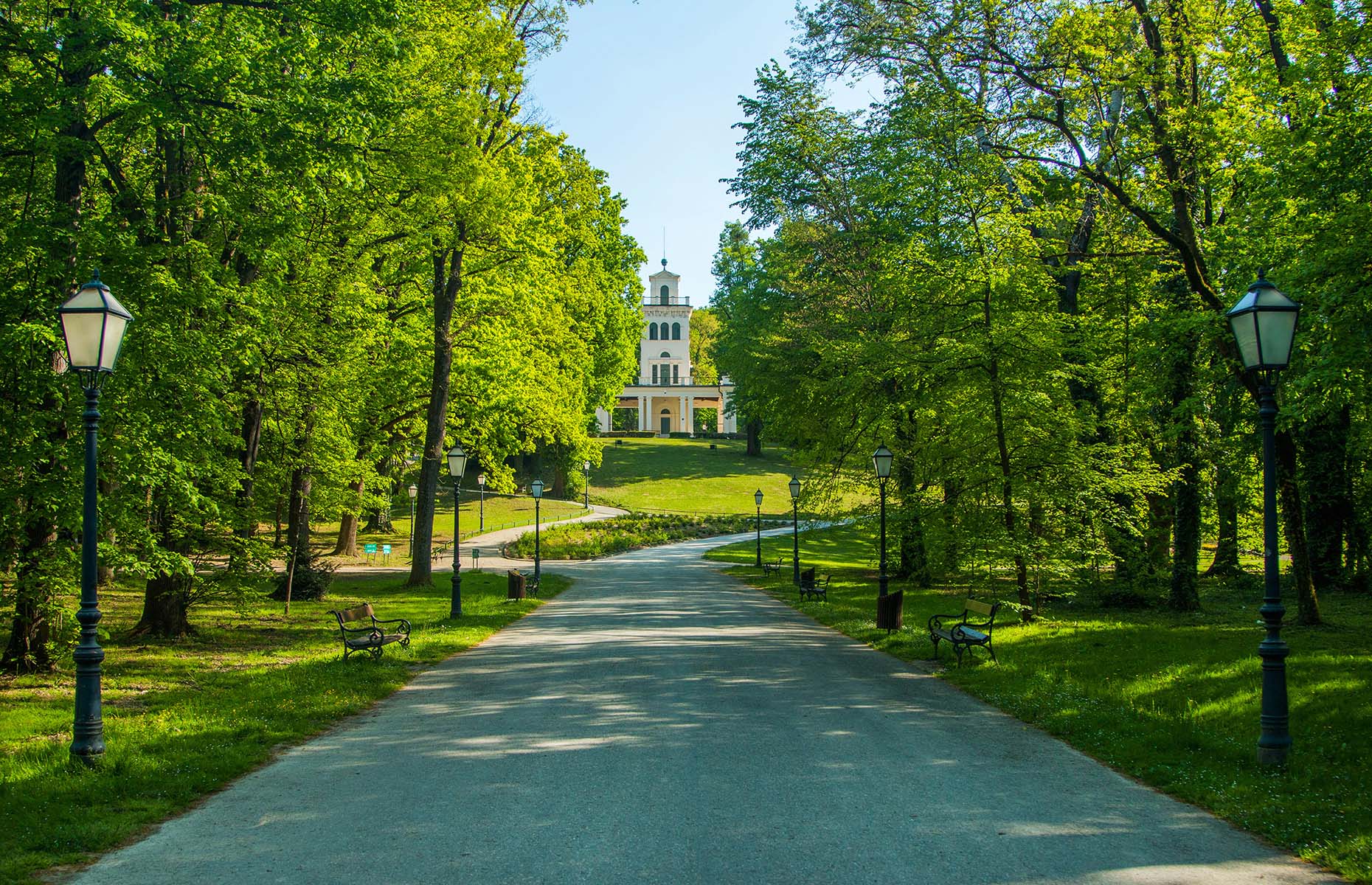 Ilija Ascic/Shutterstock
Have lunch at: Pivnica Medvedgrad. If all that hiking made you hungry, head for Pivnica Medvedgrad when you get back into town – an old-school tavern serving its own excellent beers and big plates of pub food. There are two branches in the city centre, one of Tkalčićeva (good for people watching) and one just off Ilica (more local, with a huge beer garden).
Getting there and around
Croatian Airlines, BA and Ryanair fly from the UK to Zagreb's Franjo Tuđman Airport. Shuttle buses run between the airport and the main bus station, every half an hour or so.
If you have some time either side of the weekend, getting to Croatia by train is pretty hard to beat – from the UK to Zagreb by train, including the Eurostar and a comfortable overnight sleeper on part of the route, takes under 24 hours.
Zagreb's old town centre is easy to get about on foot and the city is also covered by a good tram and bus network. For more information, head to Zagreb tourism information website.
READ MORE: Why you should consider Mljet for your summer holiday
Lead image: photosounds/Shutterstock
Be the first to comment
Do you want to comment on this article? You need to be signed in for this feature