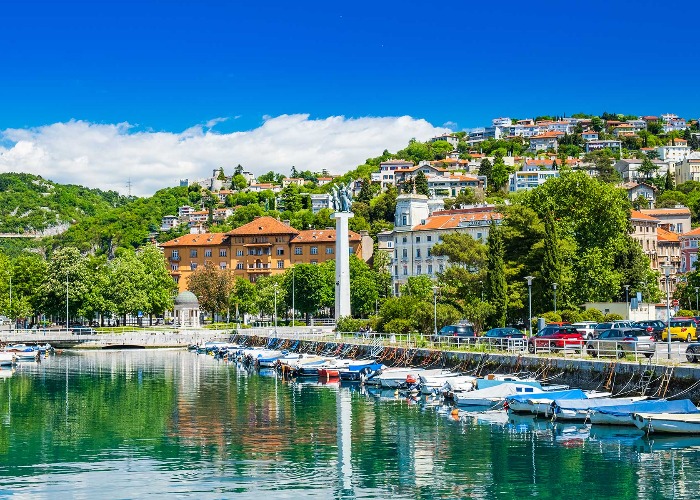 World-class museums, spectacular seafood and a mighty castle – there are many reasons why Rijeka was named European Capital of Culture 2020. And while coronavirus may have curtailed the festivities, you've not missed the boat when it comes to getting the best from this buzzing Adriatic port.
Croatia's third-largest city, Rijeka is an unpretentious and unhurried place with a long industrial heritage, plenty of delicious food, interesting history, an abundance of cafés and a fantastically rich carnival tradition.
Stefan Brajkovic/Shutterstock
Nevertheless, it's a city which most visitors to Croatia have managed to miss entirely, in their rush to get to the islands or better-known places such as Dubrovnik, Rovinj or Split.
READ MORE: 7 things not to miss on Mljet
Rijeka's location between Istria (think truffles, Italianate hill towns and Croatia's best wines and olive oils), the beautifully forested mountains of Gorski kotar and the exquisite coastline of the Kvarner islands, means it also makes an excellent base for exploring the surrounding area, here at the head of the Adriatic.
And while some events during 2020 were cancelled, Rijeka's status as European Capital of Culture leaves a legacy that guarantees you'll never be short of things to do in and around the city.
Friday
Check-in to: Hotel Bonavia. Located in the heart of the city, the modern Bonavia is the smartest place to stay in the town centre, with comfortable rooms, original artworks lining the corridors, an excellent restaurant and good service. The Deluxe doubles come with a small terrace.
Get your bearings: the best way to get to know Rijeka is by taking a leisurely stroll through the centre. Head along the café-lined Korzo, duck beneath the clock tower into Koblerov trg, beyond which you'll find the small St Vitus Cathedral (note the canon ball embedded in the wall, fired by the English when Napoleon was in town), and the remains of a Roman arch. Stop for coffee on Pavlinski trg, if you haven't already been waylaid by a café on Koblerov trg. Walk along the waterfront, lined alternately with fishing boats and super yachts.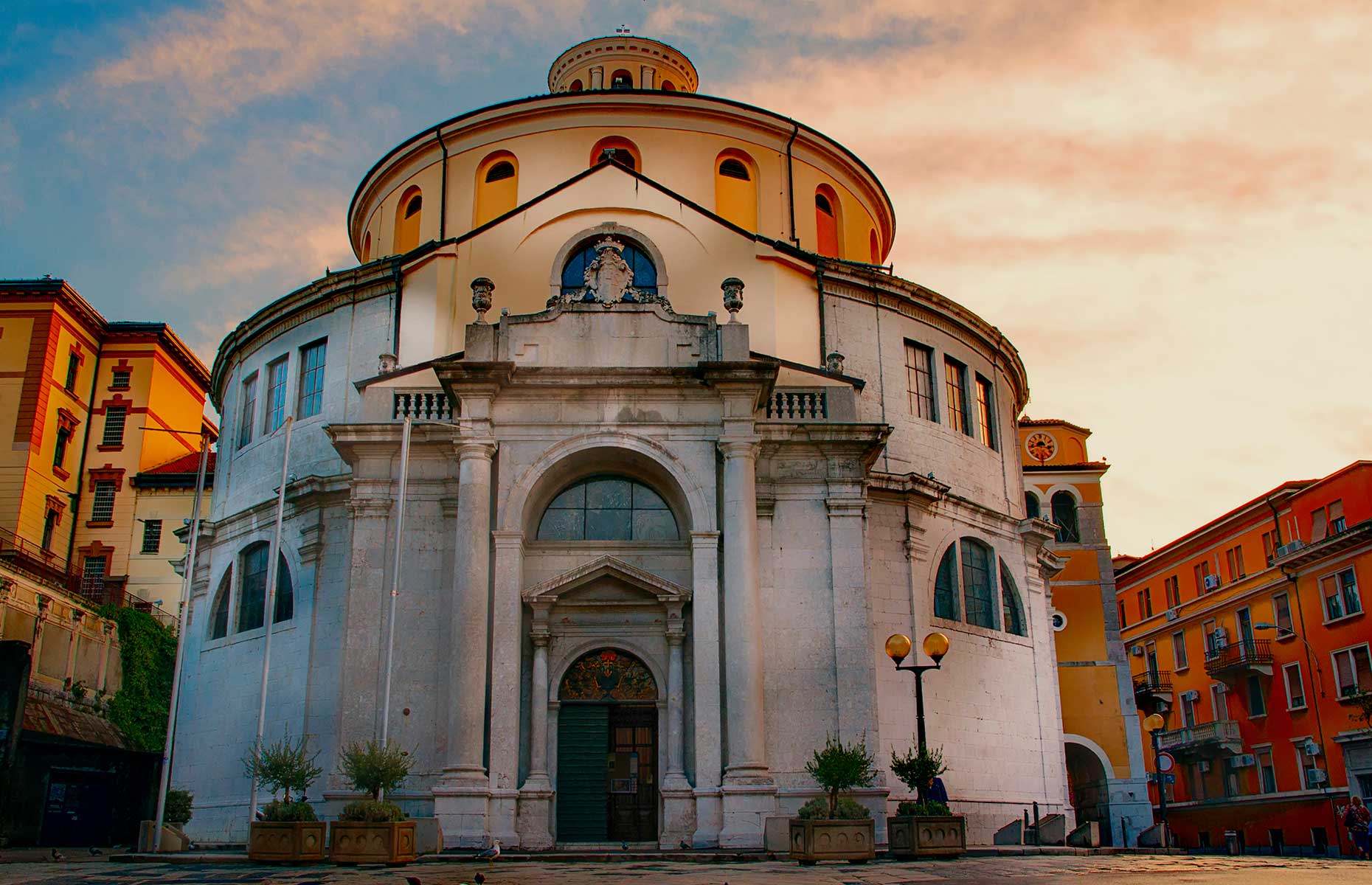 Maja Tomic/Shutterstock
Have lunch at: Konoba Feral, an old-style seafood restaurant in a backstreet near the Mrtvi kanal, with red-and-white chequered tablecloths, and reasonable prices.
Visit the Sugar Palace: Rijeka City Museum has a spectacular new home – the renovated Sugar Palace with its grand staircases, stucco details and painted ceilings. The museum's new permanent exhibition is the best place to learn more about the past couple of centuries of Rijeka's history.
Dine at: Pizzeria Bracera (Kružna ulica 12) Hidden away down an alley off the Korzo, opposite (and under the same ownership as) the more upmarket Konoba Zlatna Školjka, Bracera is decked out in a nautical theme and does delicious, crusty pizzas and good salads.
Saturday
Meander around the market: Rijeka's main market is a wonderfully vibrant place, occupying three historic buildings near the waterfront, and sprawling out along the surrounding streets. Come here to buy local produce, or just to wander.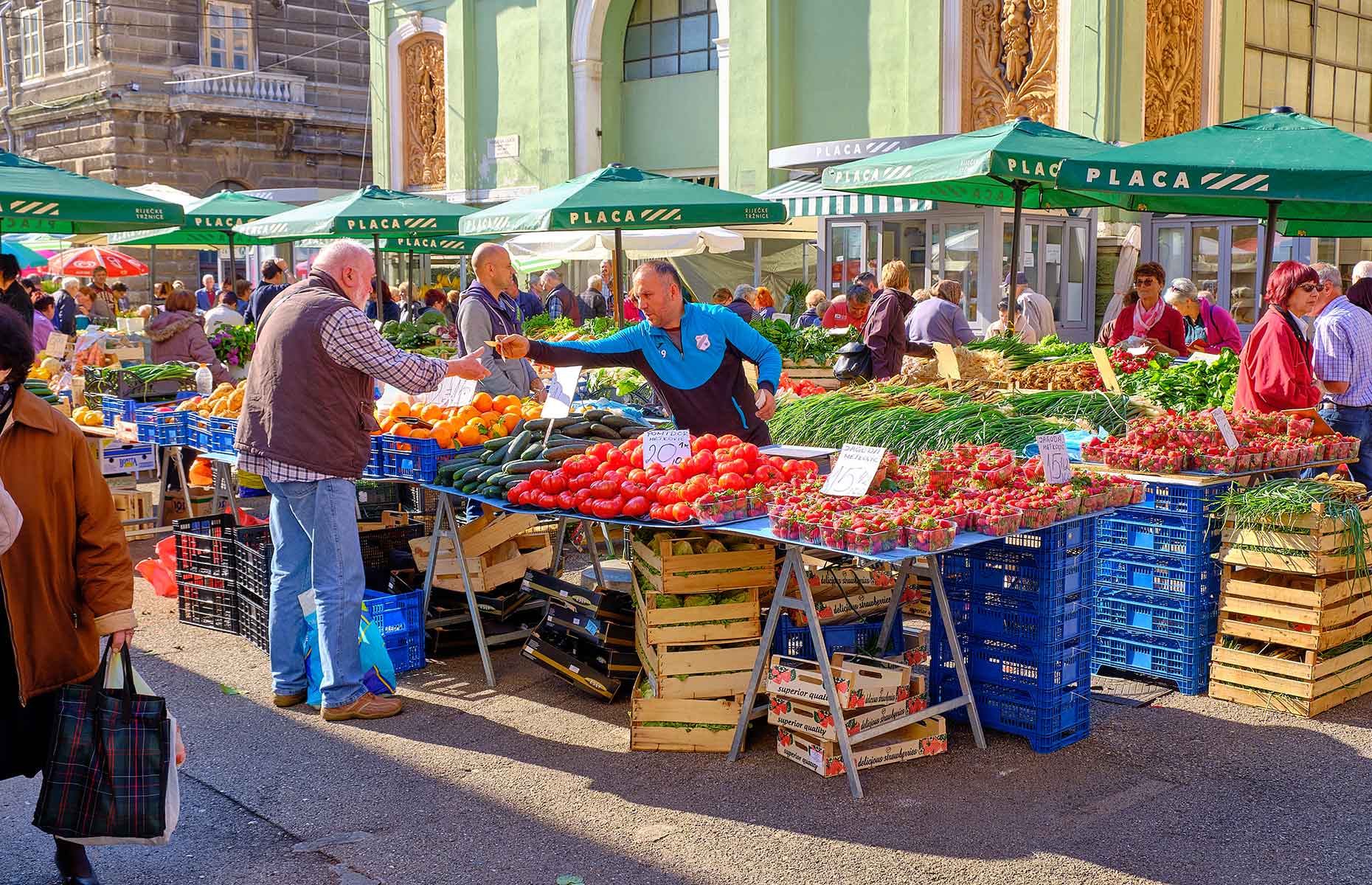 Get the best view of the city: by heading up to Trsat Castle. Either follow the 500-long flight of steps leading uphill from Titov trg (the route used by pilgrims going to the nearby Sanctuary of Our Lady of Trsat), or – less energetically – take bus number 8.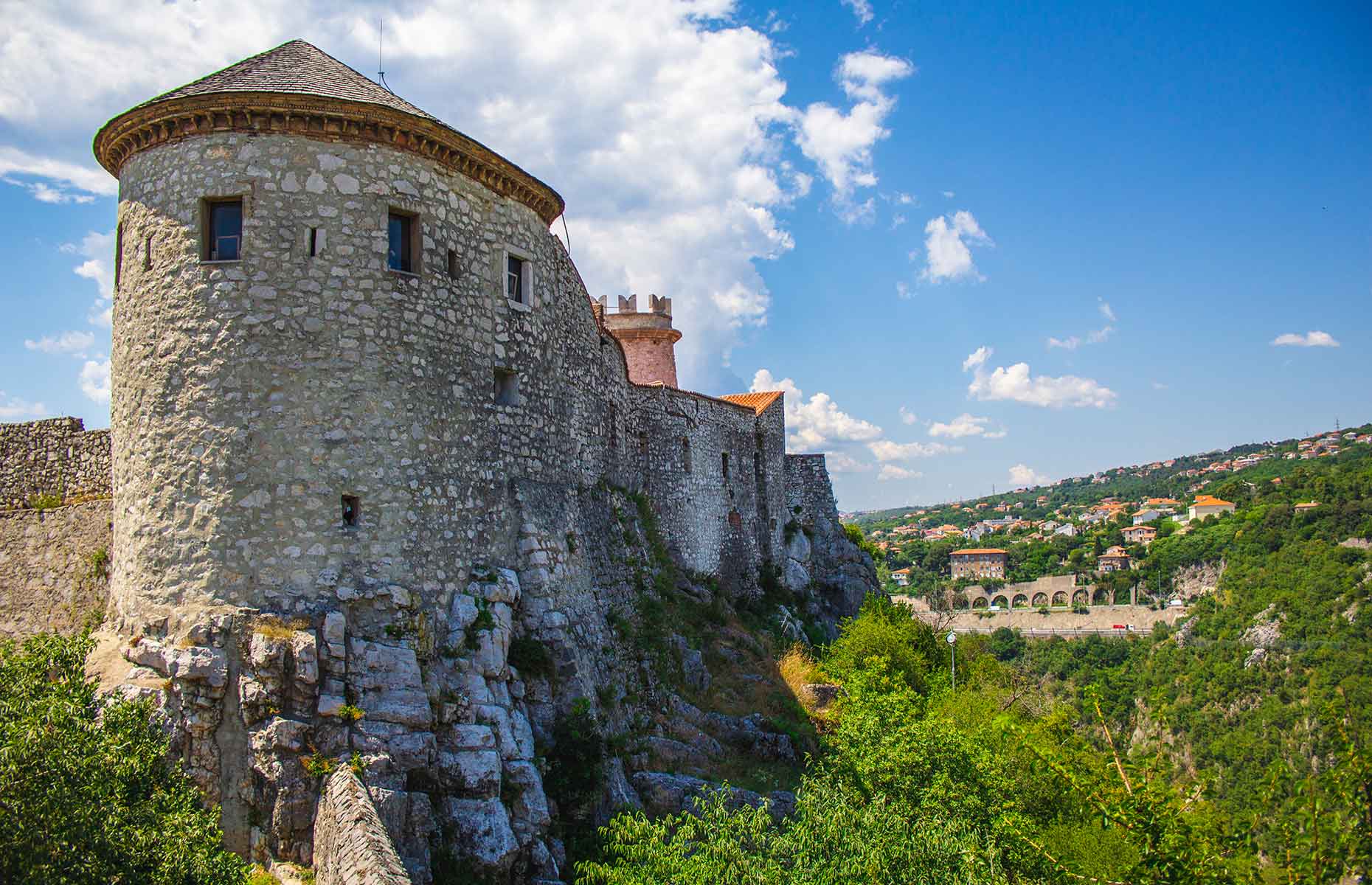 Joppi/Shutterstock
Have lunch at: Konoba Nebuloza. This is another local favourite for top-notch seafood, served with flair and given a more creative twist than at Feral.
Visit a gallery: housed in a renovated former industrial building, Rijeka's Museum of Modern and Contemporary Art is home to an impressive collection including painting, drawing, sculpture and photography, running from the late 19th century to the present day.
Dine at: Navis. Just a 12-minute drive from the city centre, in a quiet bay near the gastro enclave of Volosko, this fabulously stylish design hotel is also home to one of the best restaurants in Croatia. Go for the four-course tasting menu, paired with excellent local wines – a bit of a splurge, but extremely good value for what you get. Reservations advisable. (A taxi shouldn't set you back more than £12 (100kn) each way, and using Uber brings this down to under £8 (70kn).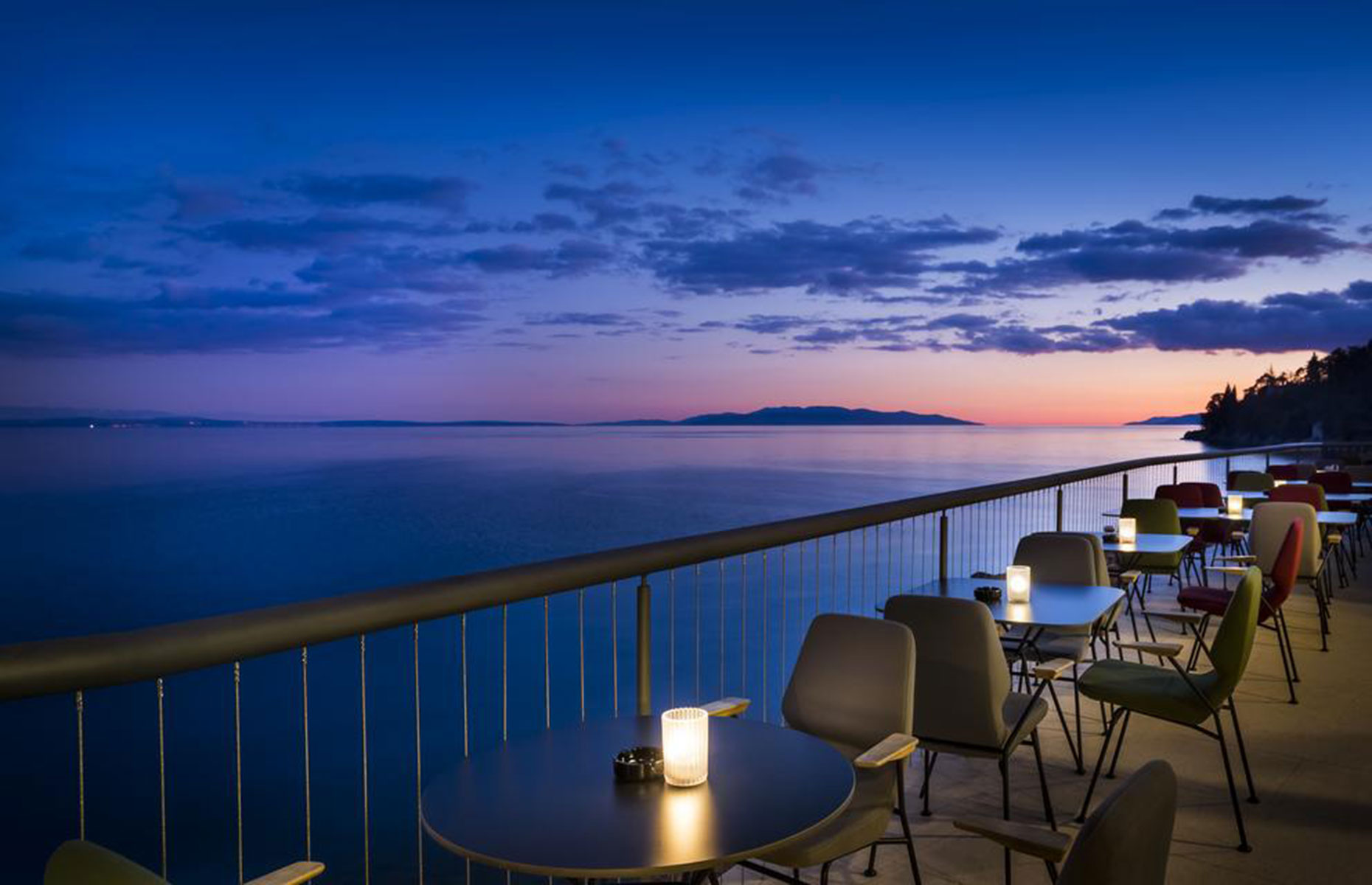 Design Hotel Navis/Booking.com
Sip a cocktail: While there's certainly no shortage of places to go out for a drink in the city centre, for one of the best cocktail spots head up to Sabrage in Trsat, where you'll find impeccably made cocktails and a fabulous terrace.
READ MORE: Discover what to see in Zadar
Sunday
Head along the coast to visit: Opatija, a favourite getaway for Austrian high society in the 19th century it has a well-preserved air of faded grandeur. If you feel like enjoying a bit of a stroll (whether for the lovely views, or to prepare yourself for that inevitable wedge of cake), get off the bus at Volosko (pictured below) and follow the Lungomare (coastal promenade) for roughly 1.8-miles (3km) around small bays and swimming spots to Opatija.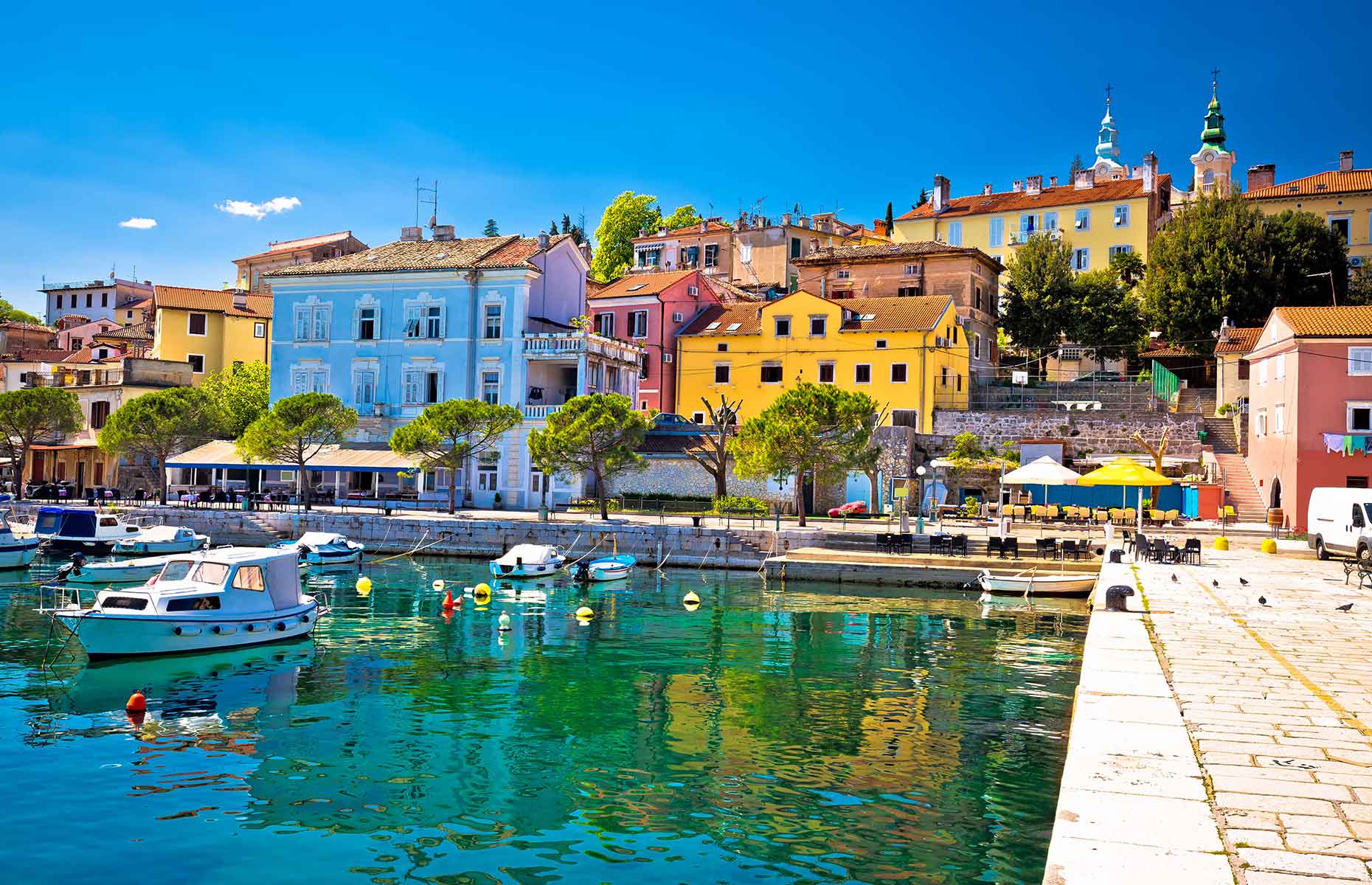 xbrchx/Shutterstock
Have a sweet treat: While you're in Opatija, don't miss the heavenly sachertorte at Kavana Continental's coffee shop.
Eat lunch at: Back in Rijeka, enjoy delicious pasta or risotto at Ristorante Spagho. The risotto with scampi and wild rocket is particularly good with a glass of crisp local Malvazija white wine.
READ MORE: These are the world's most beautiful small towns
Getting there and around
Ryanair fly to Rijeka from London Stanstead during the summer – the airport is actually on the nearby island of Krk with a shuttle bus running over the bridge to the mainland and into Rijeka.
Otherwise, BA and Croatia Airlines both fly to the Croatian capital Zagreb, from where it's a two-hour bus journey to Rijeka (see the timetables here); or you can fly with Easyjet to Pula, from where it's around 2hrs 30mins by bus to Rijeka (timetables here).
You really don't need anything more than your feet to get around the centre of Rijeka. There are local buses (timetables here) running up to Trsat (8), or out to Volosko or Opatija (32).
Map
Main image: Ilija Ascic/Shutterstock
Be the first to comment
Do you want to comment on this article? You need to be signed in for this feature