7 reasons to visit Mljet this summer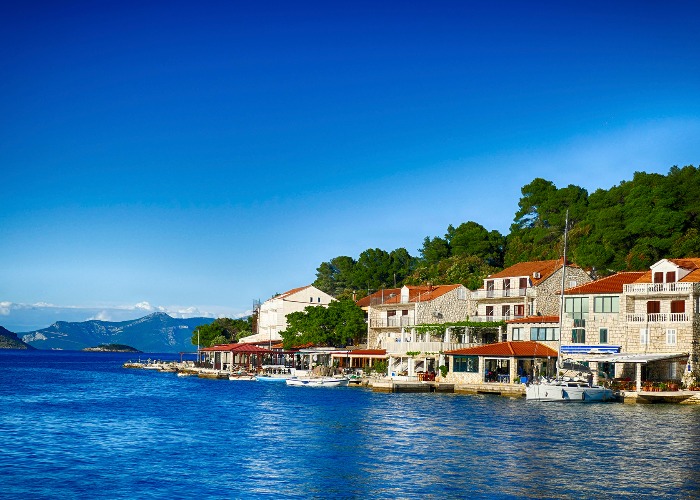 Those searching for a quieter alternative to the popular Croatian islands of Hvar and Korčula should visit Mljet, where an Eden-like paradise awaits.
Fragrant Aleppo pine forests blanket much of this splendidly isolated island with dramatic rocky cliffs to the west, calm bays to the east and a single road winding its way through the island, connecting a handful of idyllic terracotta-roofed fishing villages. The entire western third of this small island is a protected national park, home to two saltwater lakes and a 16th-century monastery, while Babino Polje, the island's main village, only has about 400 permanent residents.
Luckily, the majority of visitors to Mljet are day-trippers from Dubrovnik, who come to see the national park and leave after an early dinner. Stay a while longer and you'll have this unspoiled paradise much to yourself. Here's why you should visit Mljet before the word gets out.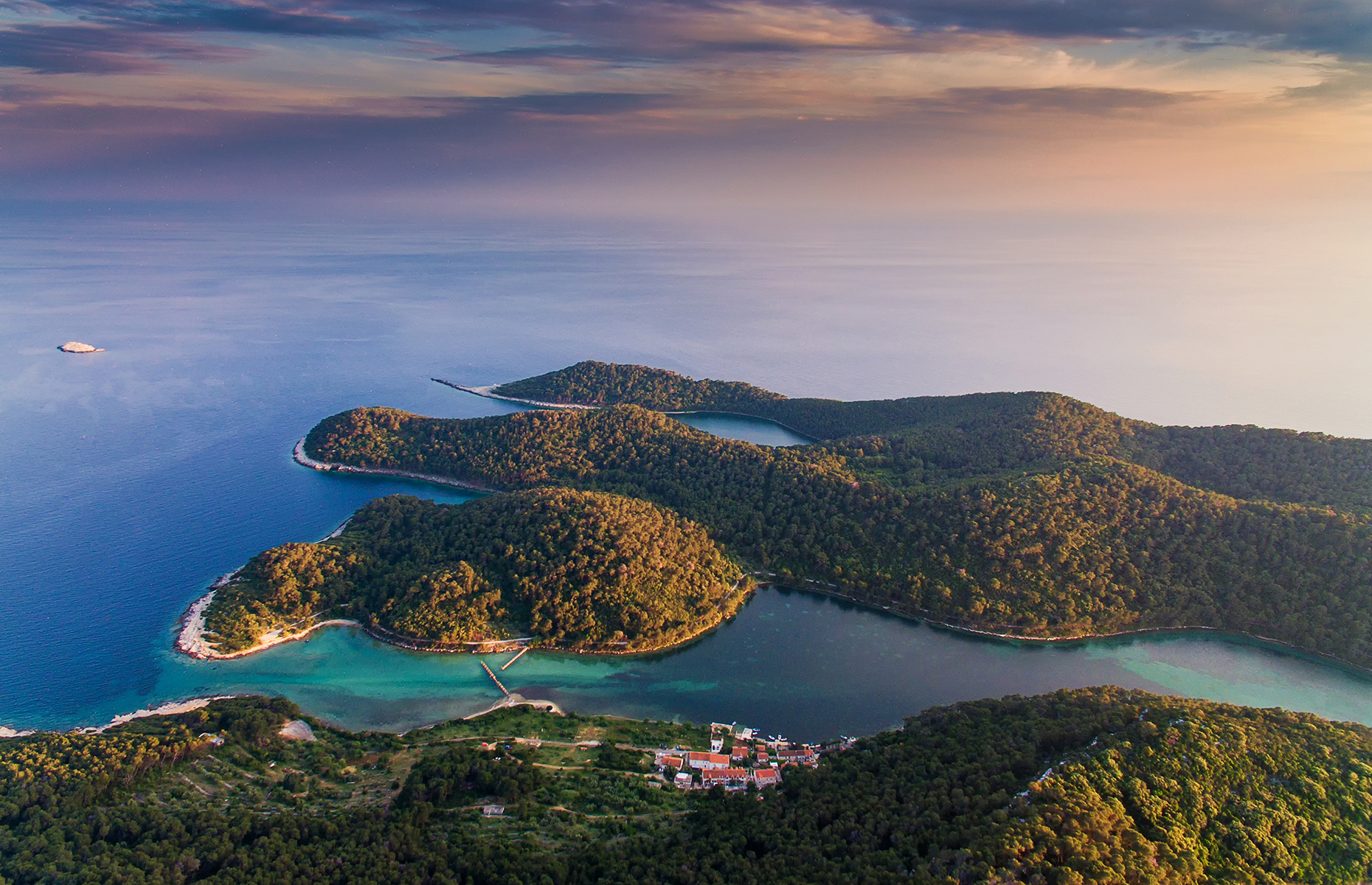 novak elcic/Shutterstock
1. For the peace and quiet
At 20 miles long and 2 miles wide, Mljet is not, by Croatian standards, a small island. However, it is sparsely populated – according to its most recent census, the island has just over 1,100 inhabitants, although this figure fluctuates seasonally. With just one hotel on the island, the accommodation options include cosy Airbnbs and self-catering apartments often with a sea view. Public transport is limited to around two buses a day while at night light pollution is practically zero – Mljet is about as off the radar as it's possible to get in this part of the world.
2. To follow in the footsteps of Odysseus
According to a local myth, Odysseus – the hero of Homer's epic poem The Odyssey – spent seven years on Mljet. Upon returning from the Trojan War, Odysseus was shipwrecked in a ferocious storm off Mljet's western coast. He swam towards the shore and took refuge from the stormy waters in a cave. Today the cave is named after him and is one of the island's most popular attractions. Reached via steep steps, you can swim here or enjoy a drink at the café.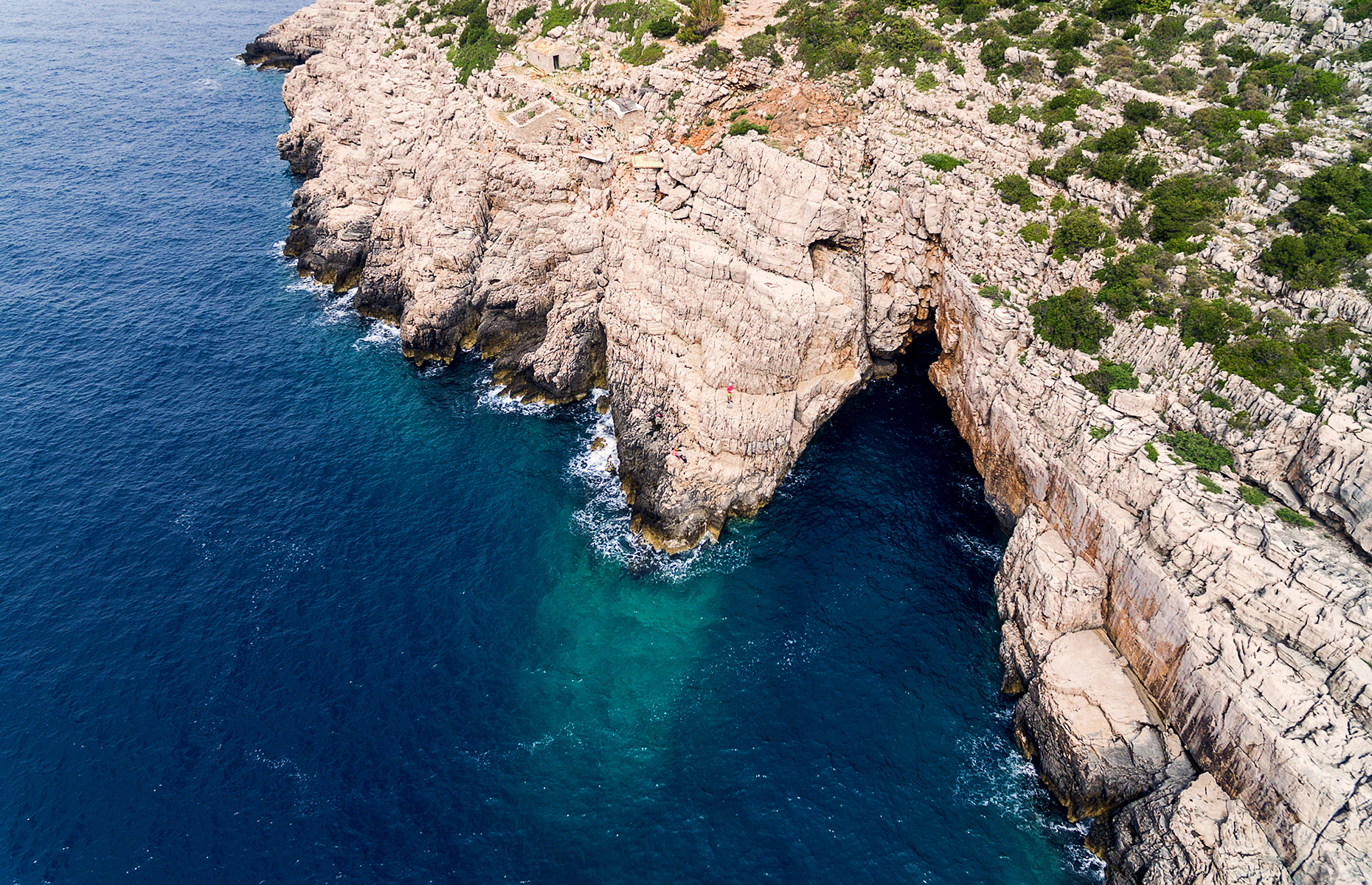 novak.elcic/Shutterstock
READ MORE: Croatia beyond Dubrovnik: weekend break in Zadar
3. You can take to the seas
Sailing is a popular pastime in these parts, but you don't have to own an expensive yacht to join in. Rent a small motorboat from almost any of the fishing villages on the eastern coast (you can do this for a reasonable fee and a modest deposit), pack a hearty lunch, a refreshing drink and go. Don't forget a snorkel too so you can explore the numerous coves and islets dotted around the coast as well as the marine life below.
4. It has two sandy beaches
If you've been to Croatia before, you'll know that sandy beaches are few and far between. However, tucked away on Mljet's easternmost point is Saplunara, a blissful cove home to not one but two sandy beaches. The larger and more popular of the two faces west and is protected by a rocky headland, creating calm waters ideal for swimming. Its sandy shore, which is backed by a dense forest of Aleppo pine, stretches for just over half a mile and is home to a restaurant and a café.
Interestingly, Saplunara is Croatia's largest remaining sandy coastal habitat. You'll find several resident species of plant here that you won't see anywhere else in the country, such as prickly parsnip, a unique species of coastal grass and several psammophytes (plants who only grow in sandy conditions). Take notice of the signs imploring you not to litter, start fires or do anything else to upset this fragile ecosystem. To get here, follow Mljet's one and only road to Saplunara and you'll see the signs for the beach.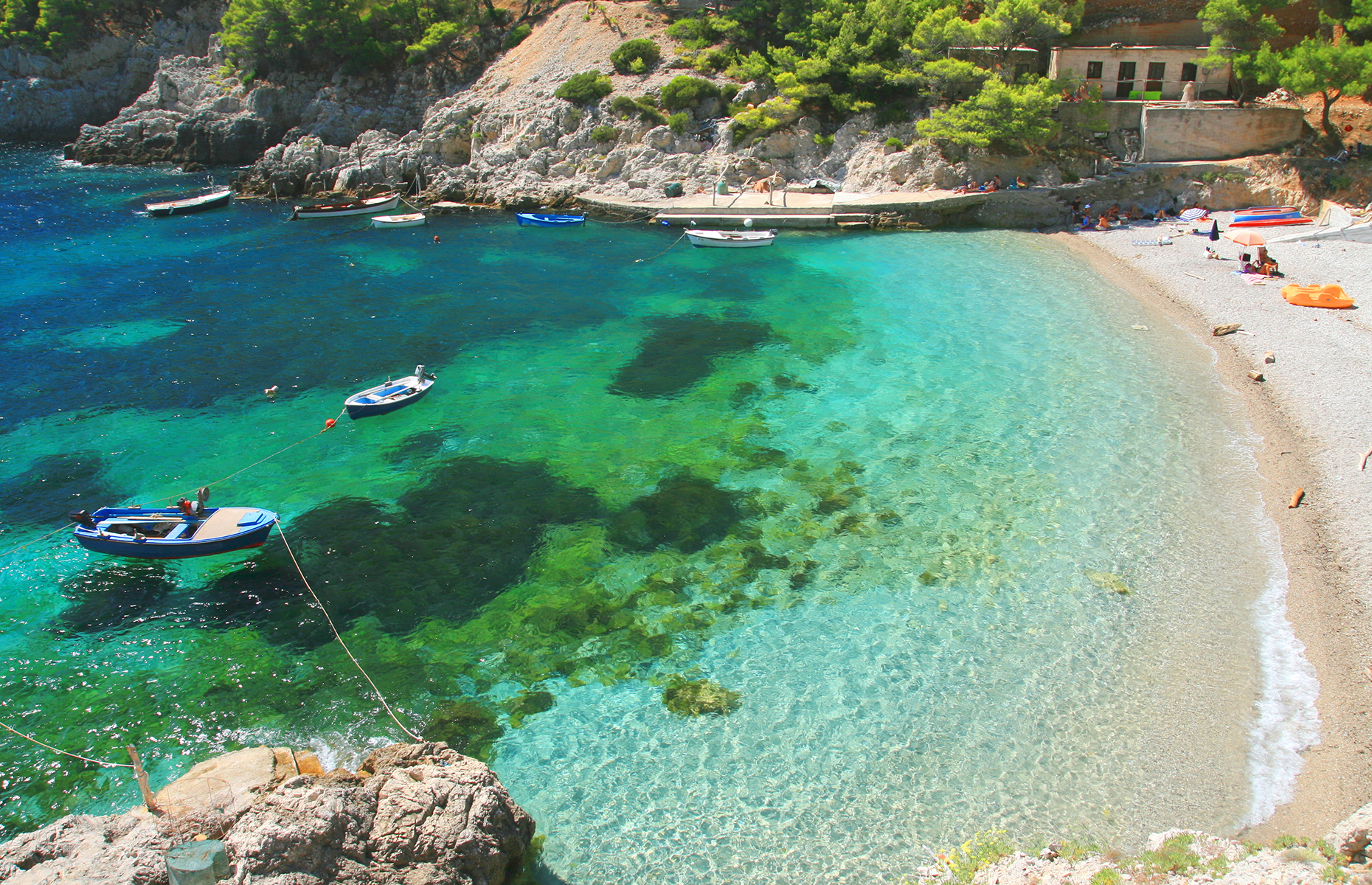 Simun Ascic/Shutterstock
5. You can hike or cycle around the island
Mljet is perfect for those who like to stay active on holiday. Handy hiking trails – which are all clearly marked – crisscross the island's forests, often providing excellent views over spectacular karst valleys and dramatic coastlines, especially on the west coast.
The national park is best explored by bike. No cars are allowed past the ticket office, so park up and hire a bike for the day – both lakes are ringed by cycle paths, and there are clearly signposted routes fanning out to other locations in the park too.
6. The freshest seafood is here
Seafood is a big part of the Croatian diet, and on Mljet you can enjoy some of the freshest offerings from the sea. In the evenings the local seafront restaurants cook up the day's catch, including octopus, prawns, grey mullet, hake and seabream, and many places cook on a traditional open barbecue using local pine, which gives off a distinctly pleasant scent unique to the island. Be sure to try black risotto (coloured with cuttlefish ink) at Marijina Konoba on the waterfront in Prožurska Luka – the island's prettiest bay.
7. It's where the wild things are
The first thing that strikes you about Mljet is how green it is with much of the rocky interior covered in swathes of verdant pine forest. Mljet National Park, which comprises the western third of the island, is a protected national park, and is home to two picturesque salt lakes: Veliko and Malo Jezero (Big and Small Lake). Entrance to the park costs 125kn (£15) during high season and 70kn (£8.50) in low season. Look out for roaming fallow deer and wild boar, and keep your eyes open for a glimpse of the rare eagle owl, which is known to nest here.
During the early 20th century, mongooses were introduced to the island in an effort to eradicate the population of venomous snakes. The scheme worked but the mongooses also killed many of Mljet's birds. It took some time for them to repopulate the island, however, today scores of tits, warblers and thrushes call Mljet home.
The island's most impressive wildlife, however, is to be found in its two salt lakes and the surrounding clear blue waters of the Adriatic. Teeming with octopi, starfish and other colourful marine life, the calm, clear waters off Mljet's east coast are perfect for snorkelling with many islets and sheltered coves to explore.
How to get there
To reach Mljet, you can catch the passenger ferry from Dubrovnik or go via car ferry from Prapratno, an hour north of Dubrovnik. Renting a car is highly recommended, as public transport on Mljet is irregular – there is a car rental company on the island (Mini Brum, located at Sobra port). Alternatively, rent a car from the mainland and take the car ferry across.
READ MORE: 5 hilltop towns you need to visit on Croatia's Istrian Peninsula
Lead image by steve estvanik/Shutterstock
Be the first to comment
Do you want to comment on this article? You need to be signed in for this feature