Island paradise: top things to do in magical Madeira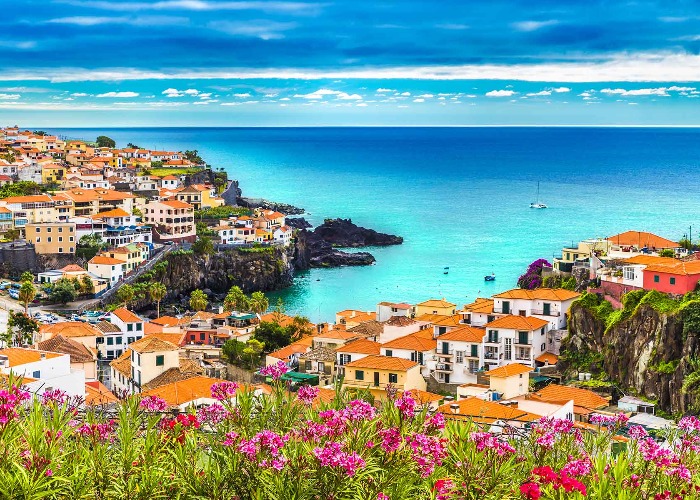 Understated isn't this island's strong point, and it's absolutely all the better for it – here are the best things to do in Madeira.
Just a 10-minute cliff-curling drive on this Portuguese island close to Africa can involve a carousel of cinematic landscapes. You can often enter one of its tunnels having just passed through sun-dappled, vineyard-strewn hillsides, to emerge the other end onto a road thick with fog and cows, skirting under waterfalls.
Volcanic, sub-tropical and with a spectrum of micro-climates, practically anything prospers: agapanthus, hydrangeas and even cherry tomatoes can grow like weeds along paths here.
Naturally, this drama extends to the island's culinary scene. This island's most famous dish is a phenomenally ugly yet delicious black scabbardfish found up to 5,000 feet (1,500m) below the Atlantic, and prized tipples include poncha: a drink that is a wolf in sheep's clothing with its potency concealed by a seemingly innocent fruity taste.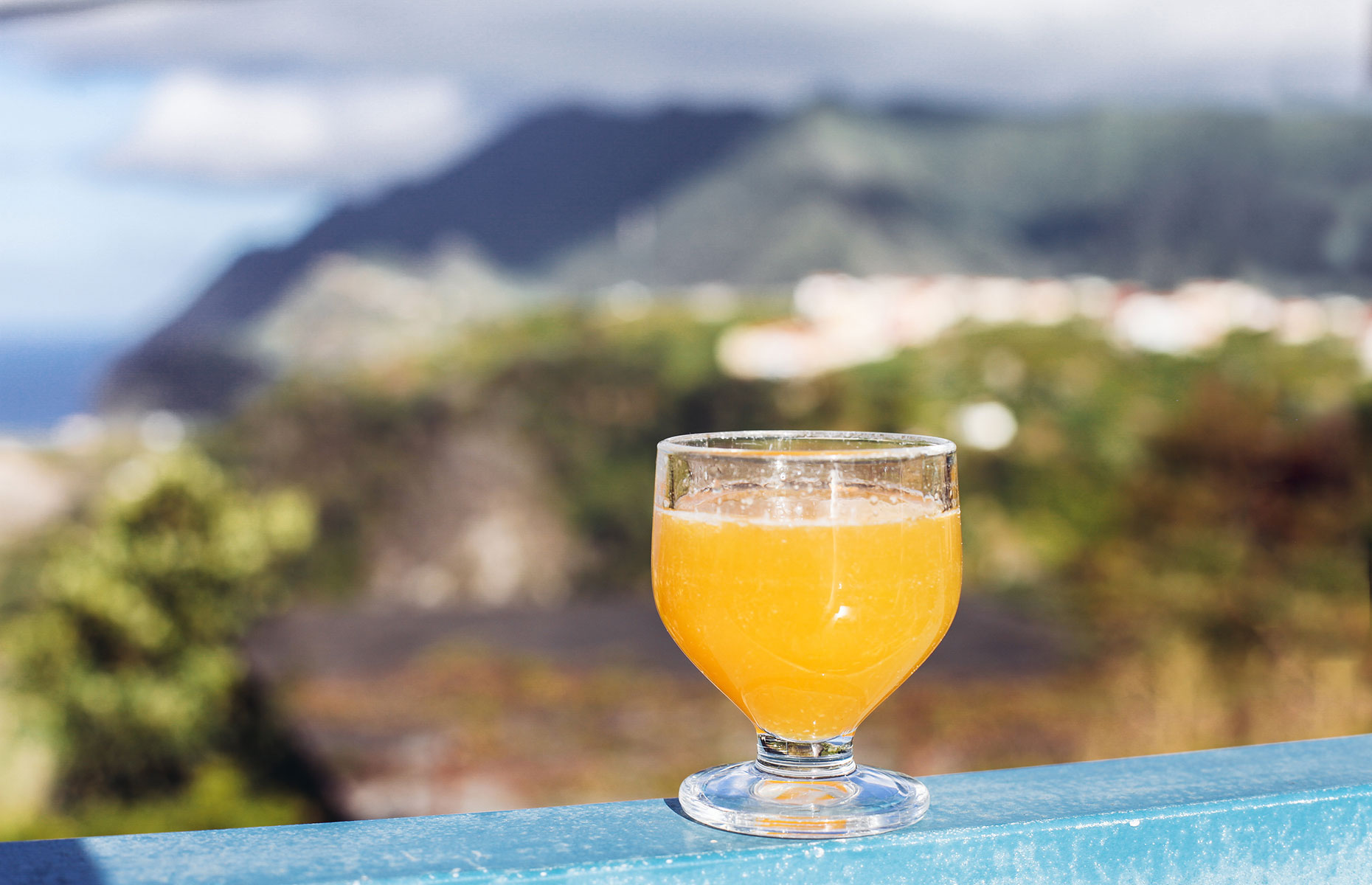 dabyki.nadya/Shutterstock
A hiking nirvana which also throws festivals all year long, with thrilling activities ranging from swimming with dolphins to paragliding, this 14-mile-wide (22.5km) island certainly packs a mighty punch for its size.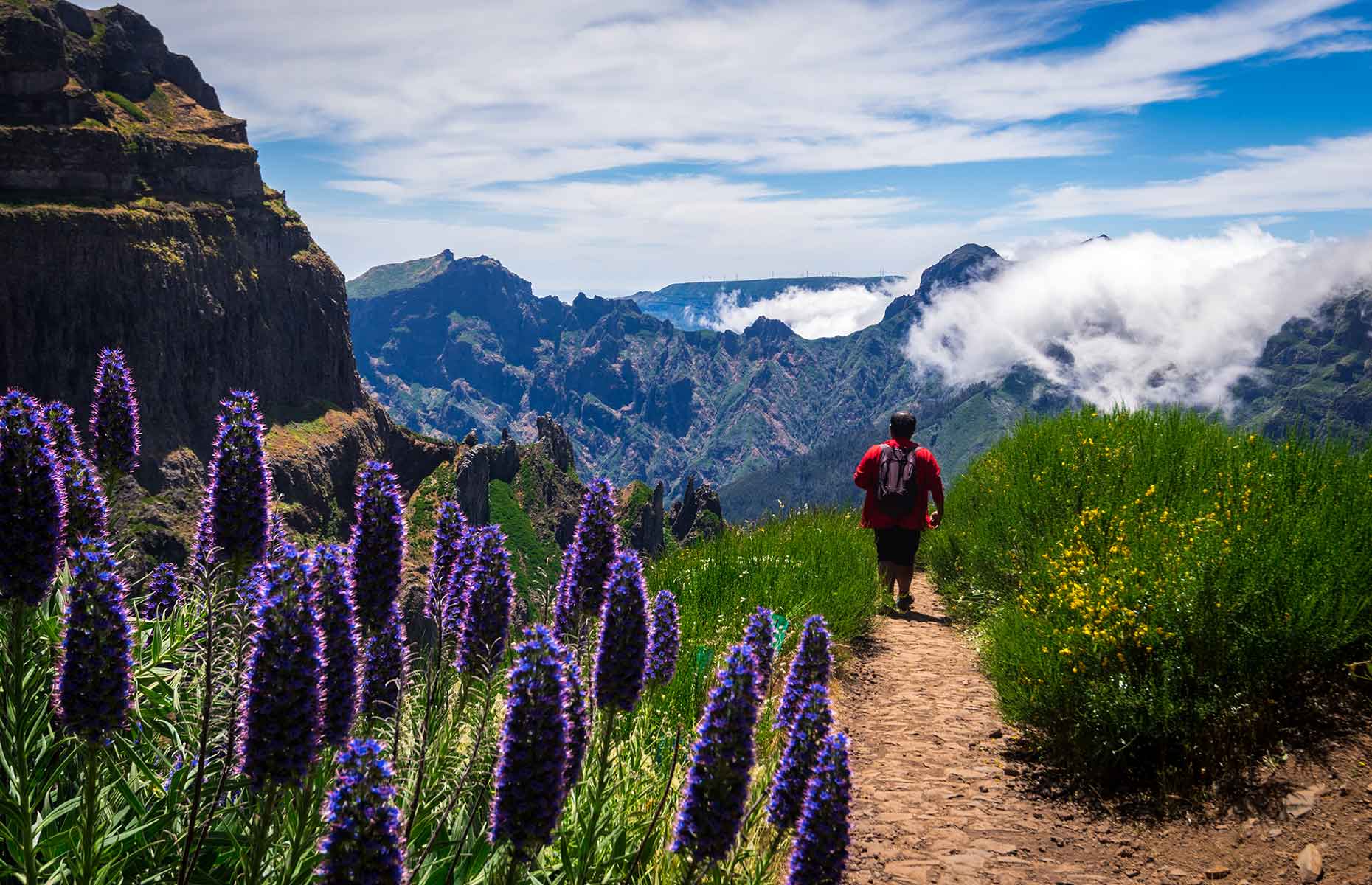 yusuf madi/Shutterstock
Here is what you must see in Madeira.
1. A foray into Funchal is essential
Madeira's capital has its highlights all conveniently concentrated in its crayon-coloured Old Town. Mercado dos Lavradores, a fruity, fishy and floral cabinet of curiosities, is a market that showcases the island's impressive natural bounty and includes almost make-believe banana hybrids like passionfruit, pineapple and apple, as well as border collie-sized tuna.
As a rule of thumb, avoid stalls pushy with taste tests. Locals tend to avoid them as they are usually overpriced.
READ MORE: Our complete guide to Funchal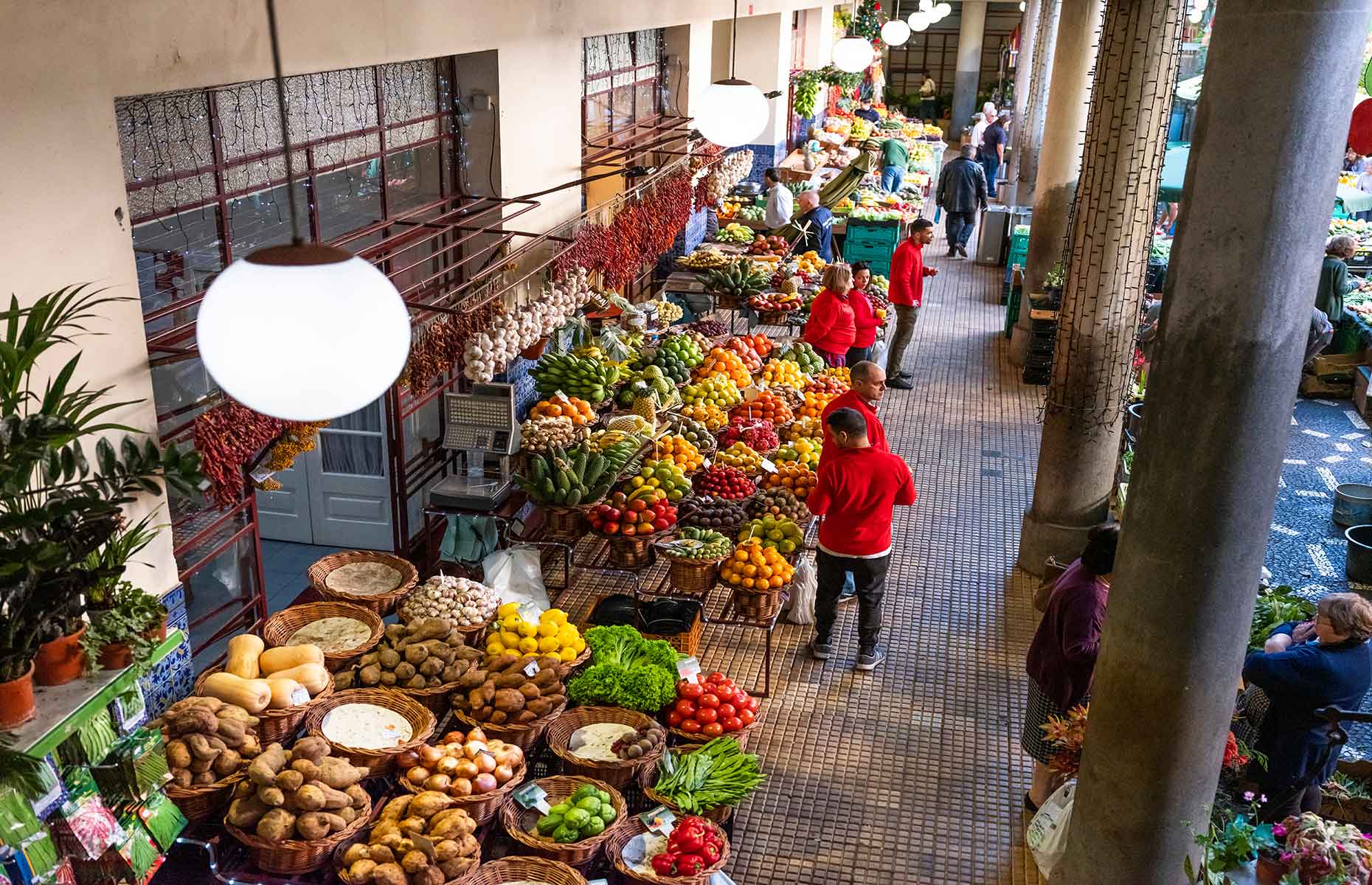 hbpro/Shutterstock
Choose your favourite artwork on doors daubed in a rainbow of colours on highly Instagrammable Rua de Santa Maria, or those found in nearby Caraval Art Centre, before floating through the skies on a cable car.
Ferrying you from Funchal to the hilltop parish of Monte, check out its botanical gardens before whizzing back down on a toboggan. Yes, you heard correctly: dating back to the 19th century, these wicker sledges used to be the island's only means of downhill transport.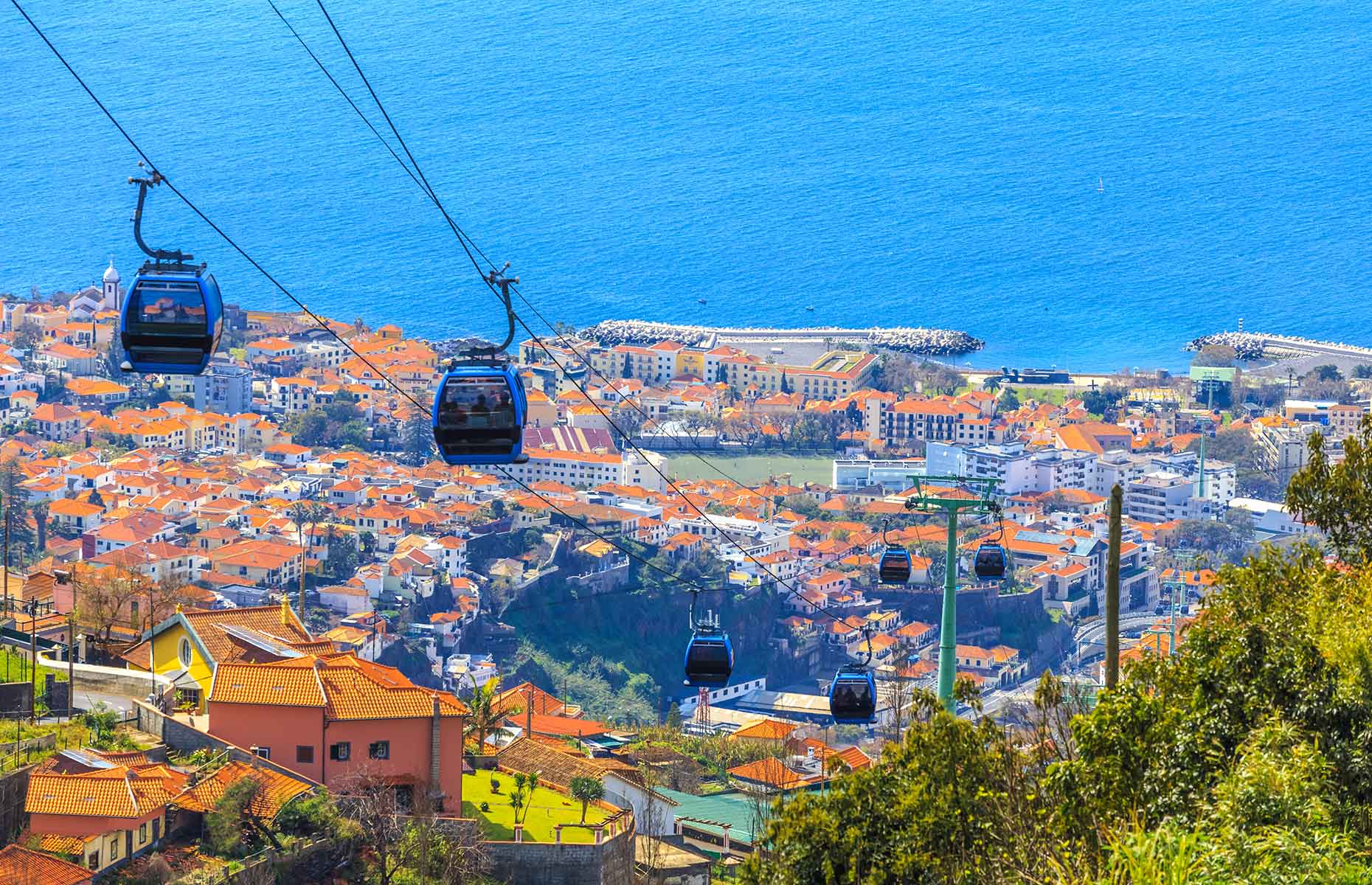 Cristian Mircea Balate/Shutterstock
2. Discover the mysterious north coast
Rent a car to really get the most out of your experience in Madeira and see the wild wonders found on the northern coast. Visit fairy-tale Fanal, an ancient forest cloaked in mist and silhouetted by wind-carved trees, and slink straight into the natural seawater pools formed by cooling lava in nearby Porto Moniz.
Kept ocean-fresh thanks to the Atlantic's generous replenishment at high tide, opt for the safer, more easily accessible staffed complex with an entrance fee of just €1.50. Be sure to make a quick pit stop at Santana too and marvel at its adorable triangular thatched houses from the 16th century.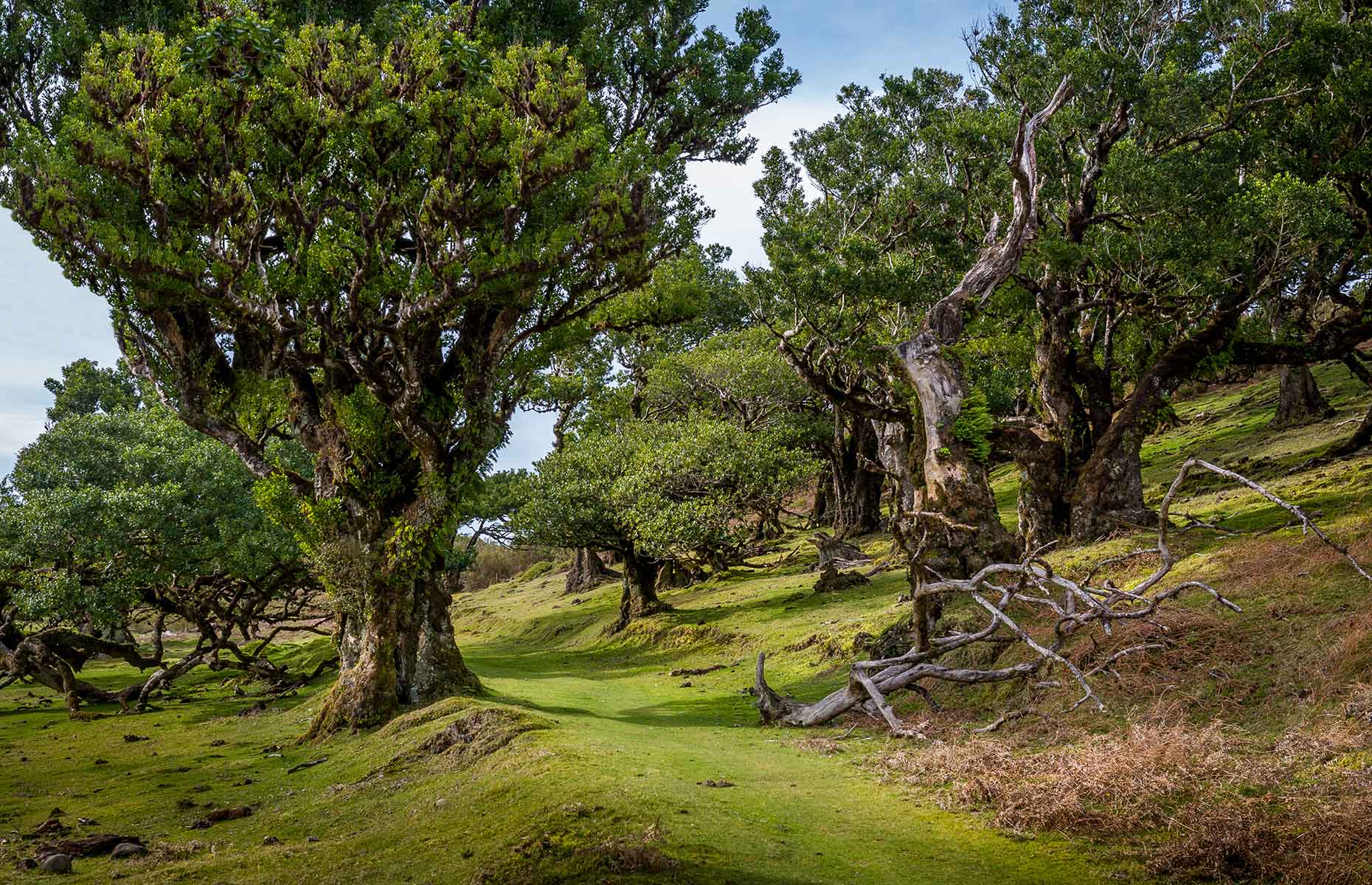 Nikiforov Alexander/Shutterstock
3. Visit the island's most magnificent black beach
Seixal beach's striking good looks: all silky jet-black sands framed by a vivid band of Hawaiian-esque colour, mean it's not short of admirers, especially as Madeira's beaches are primarily pebbled. Come at golden hour when light dances on its shores and it's not swelling with people and parasols. Thanks to the island's climate, a warm soft air always envelops this tiny bay, meaning the beach can be enjoyed for many more hours than you might expect.
READ MORE: The best places to visit in Portugal
4. Explore the island by foot
With over 450 trails slicing through its mountains, Madeira is a hiking wonderland. Around 200 of these are levadas, an extensive network of water channels that make for great walking routes. Popular waterfall-strewn levadas include the Rabaçal das 25 Fontes and Caldeirão Verde.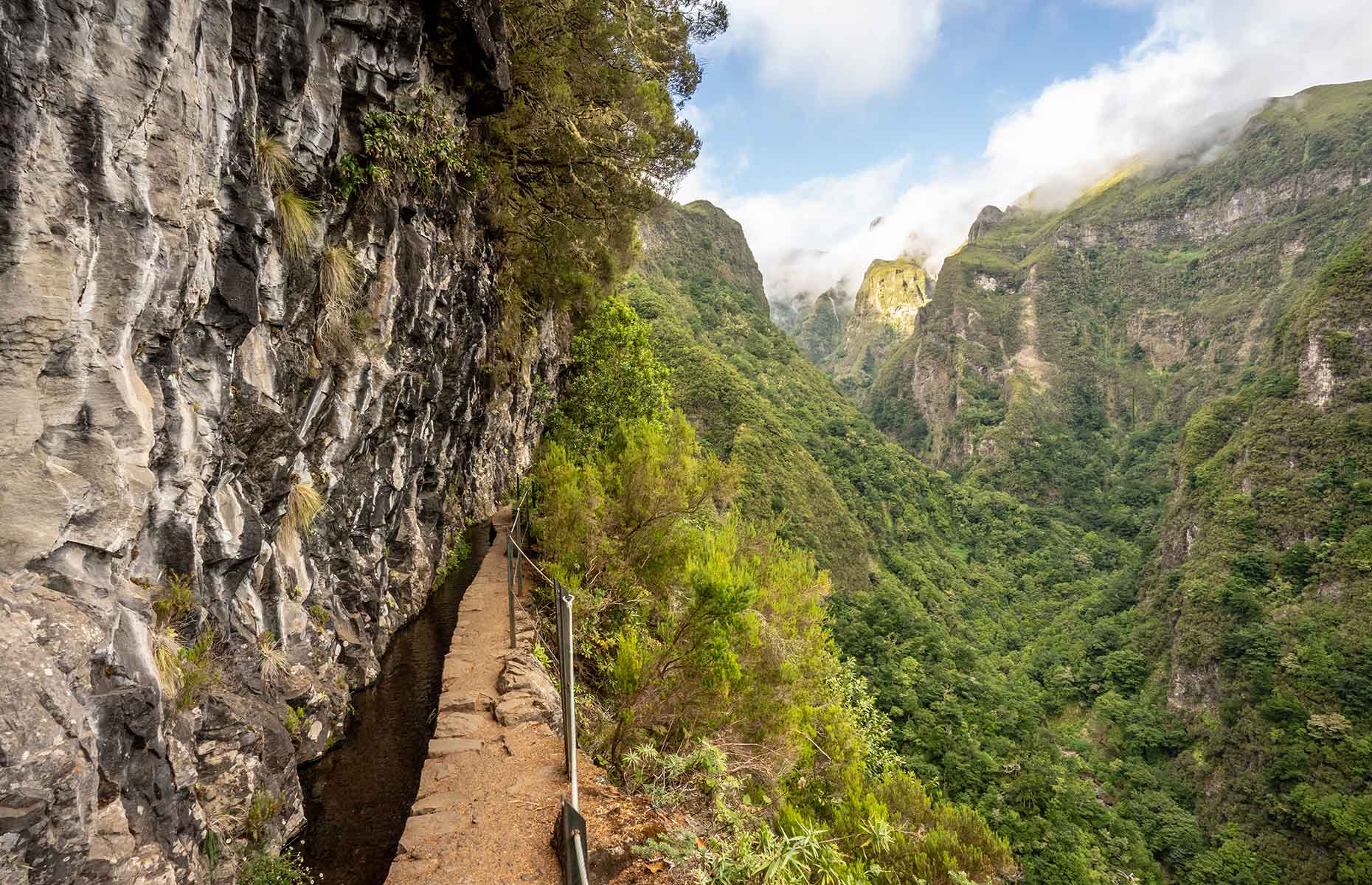 balajdav/Shutterstock
Elsewhere, Ponta de São Lourenço exemplifies the island's dramatic jigsaw of terrains. Madeira's most easternmost point, this finger of land is barren of blooms and bananas, but a starkly beautiful trail in its own right. For something more heart-pumping, climb almost 6,000 feet (1,800m) to Pico do Arieiro, whose peaks pierce through fluffy white clouds. Locals regularly amble to the top for sunrise.
READ MORE: The best hiking trails in Tenerife
5. Admire its fajãs
Madeira is flush with fajãs: tiny pieces of land that form secret tropical Edens at the foot of cliffs, created by collapsing lava flows. They can usually only be reached by cable car or boat, with the standout being Fajã dos Padres. Wander through the organic farm's unfurling vines, seeing everything from mangos and avocados to pear-melons as you go, soundtracked by lizards desperately scrambling for cover at the first sound of footsteps.
Head to its restaurant for a hearty lunch, and cool off at the private beach afterwards. If serene solitude is what you are after, you can also stay here: there are nine rental cottages available.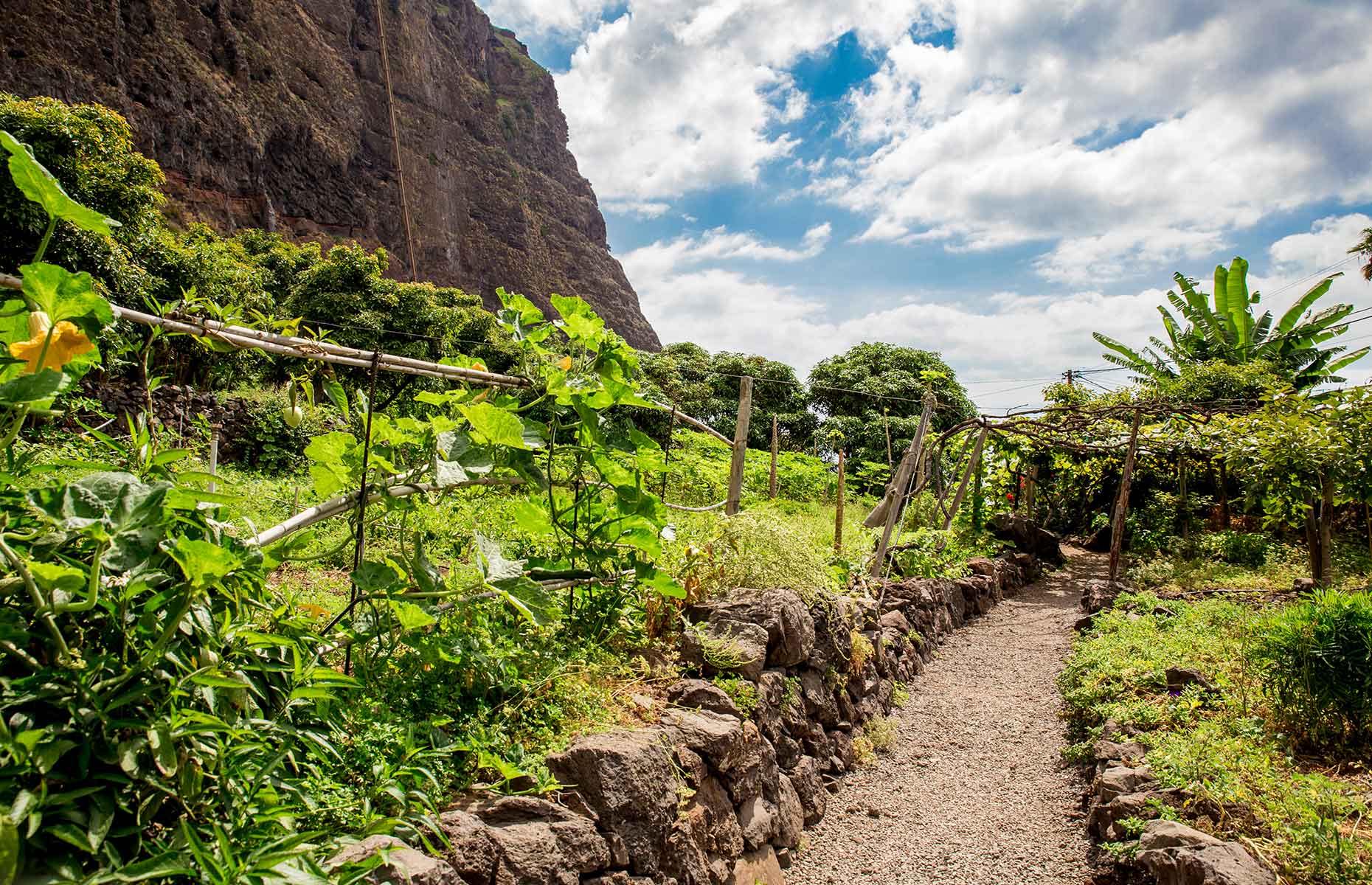 FotoHelin/Shutterstock
6. Experience its varied gastronomy
Alongside black scabbardfish, Madeira's other signature seafood are lapas. Similar to mussels, they are brought grilled to the table in a pool of garlicky butter and are lip-smackingly good with chunks of lemon.
Câmara de Lobos, the boat-speckled fishing village where they are plucked from, does them best. Do as locals do and mop up all the juices with some bolo do caco (sweet potato bread) and then wash it all down with a pescador poncha (punch made with cane sugar brandy, lemon juice and sugar) after.
READ MORE: Everything you need to know about the Algarve's food scene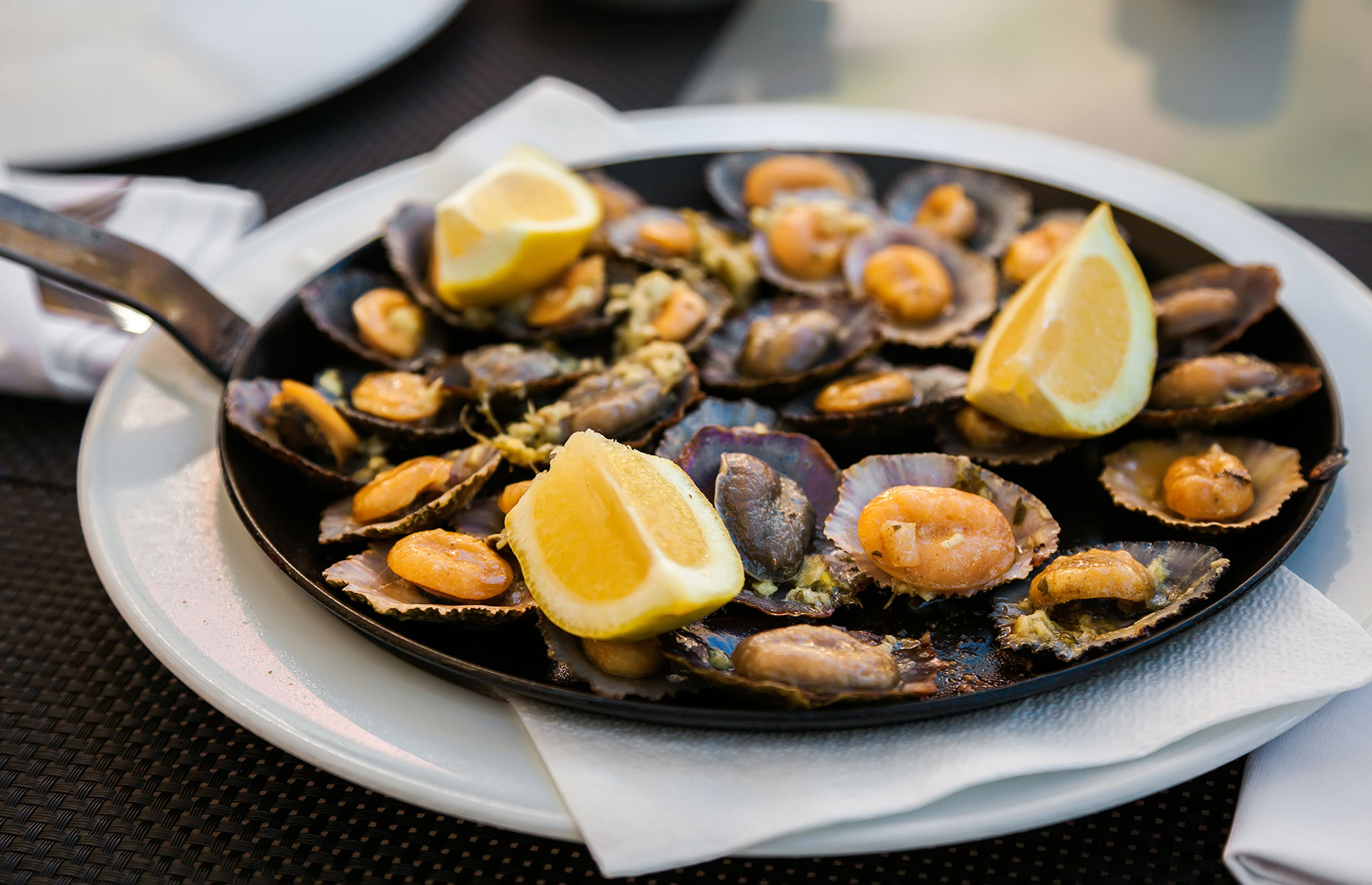 Anna Lurye/Shutterstock
Madeira excels with traditional meat dishes too. Head to local institutions Zarcos in Funchal or Quinta do Furão in Santana on the north coast for the most succulent espetadas (skewered beef) and vinha d'alhos (garlic wine marinated pork) on the island.
For fine dining coupled spellbinding views, look no further than Nini Design Centre in Funchal, Villa Cipriani or Michelin-starred William, both located in Reid's Palace hotel in Funchal. And of course, no trip would be complete without sampling Madeira wine at Blandy's, also in the capital, the family-run producer of the drink for more than 200 years.
Lead image: Balate Dorin/Shutterstock
Be the first to comment
Do you want to comment on this article? You need to be signed in for this feature