The Algarve's food scene is by Faro the best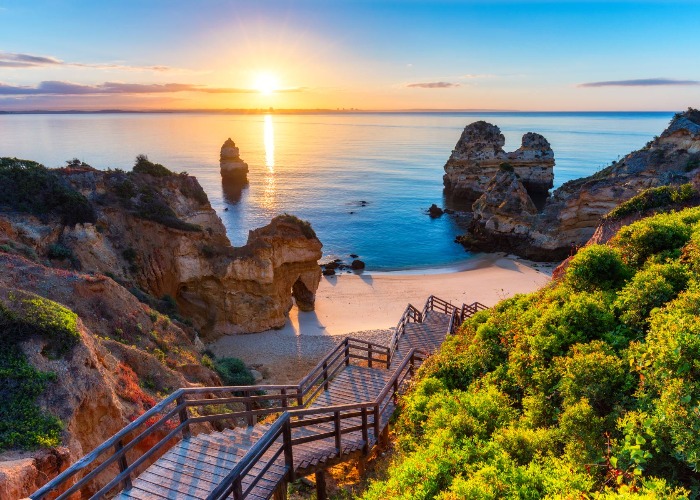 Food fans rejoice! Portugal's stunning southern coastline dishes up delicious cuisine with a hefty slice of paradise. Tuck in...
The Algarve may not be the first destination you think of when planning a gastronomic holiday, but with its famous piri piri chicken, a burgeoning wine-making scene and eight Michelin stars, there's plenty to explore.
What's more, this list of the best places to try various dishes and taste some of the region's wines will take you from picturesque villages to the heights of the Monchique mountains and into the vibrant streets of the capital Faro. You'll discover where you can dine alfresco beneath a 2,000-year-old olive tree and where to blend your very own bottle of wine to take home.
Best for fine dining
The Algarve has eight of Portugal's 28 Michelin stars, with two two-star restaurants: Vila Joya in Albufeira and Ocean at Vila Vita Parc, a little further along the coast in Porches.
However, for a night of fine dining Algarve-style, I'm going to lead you to a brand-new restaurant that hasn't had time to have the inspectors in. Hábito, on the top floor of the new 5-star hotel 3HB in Faro, is cooking up local ingredients with panache under head chef Adérito de Almeida.
Watch the sun go down over the Ria Formosa (the lagoon that leads to the sea), while sampling the fruits of its waters, such as oysters and razor clam seasoned with finesse and exquisitely presented.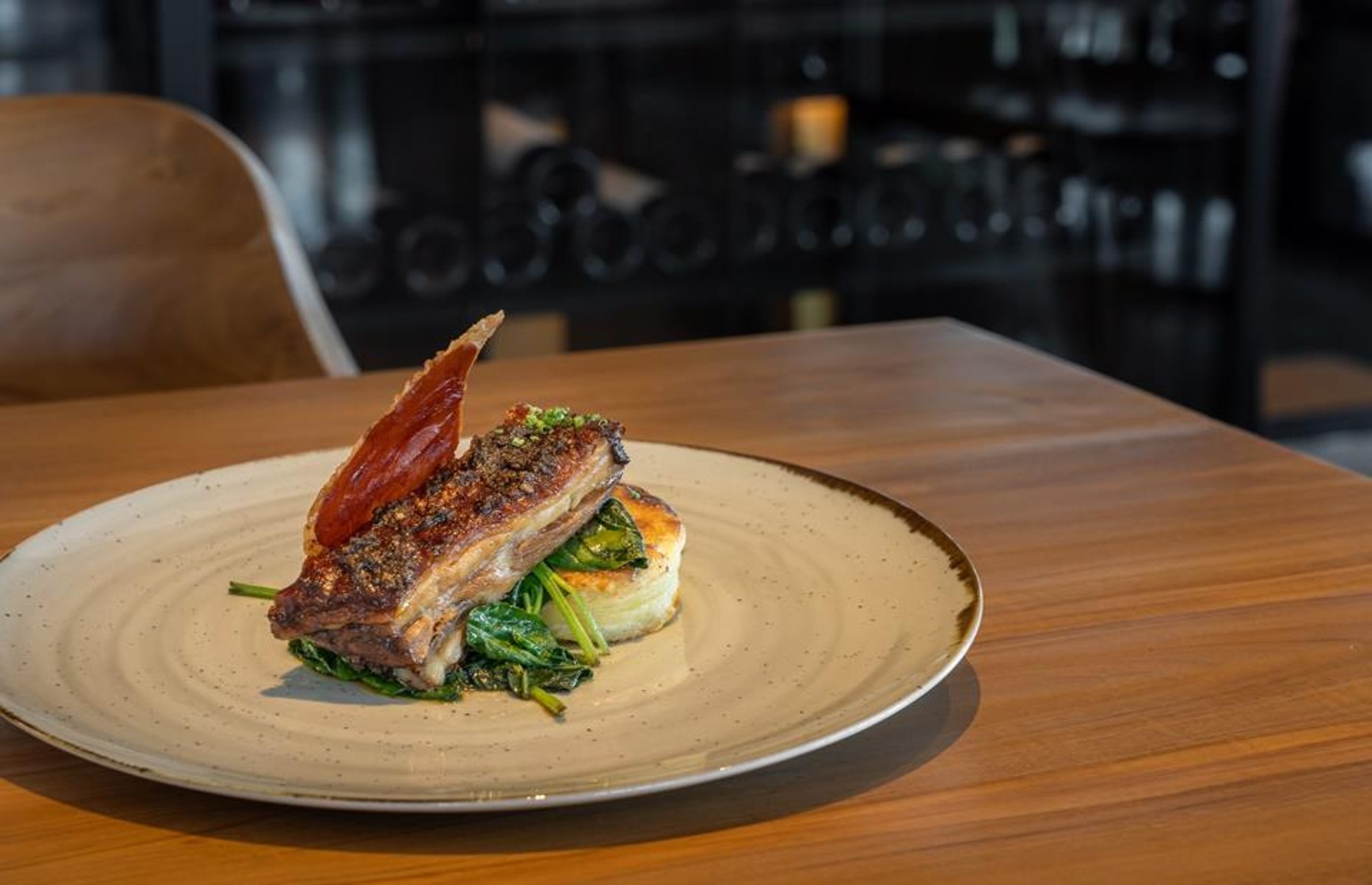 Restaurante Habito
Meat eaters should try the suckling pig (pictured), which is slow-cooked for 24 hours and is sweet and crisp and served on a bed of potato gratin and wilted spinach. The sommelier has excellent knowledge of local wines, so do ask for his suggestions.
READ MORE: The best places to visit in Portugal by region
Best for wine pairing with traditional food
Take a step into the unassuming entrance of Veneza Restaurant on the outskirts of Paderne, north of Albufeira, and you might not see at first what all the fuss is about. But take a few steps more, and you'll enter into a bright, airy room with floor-to-ceiling shelves of wine.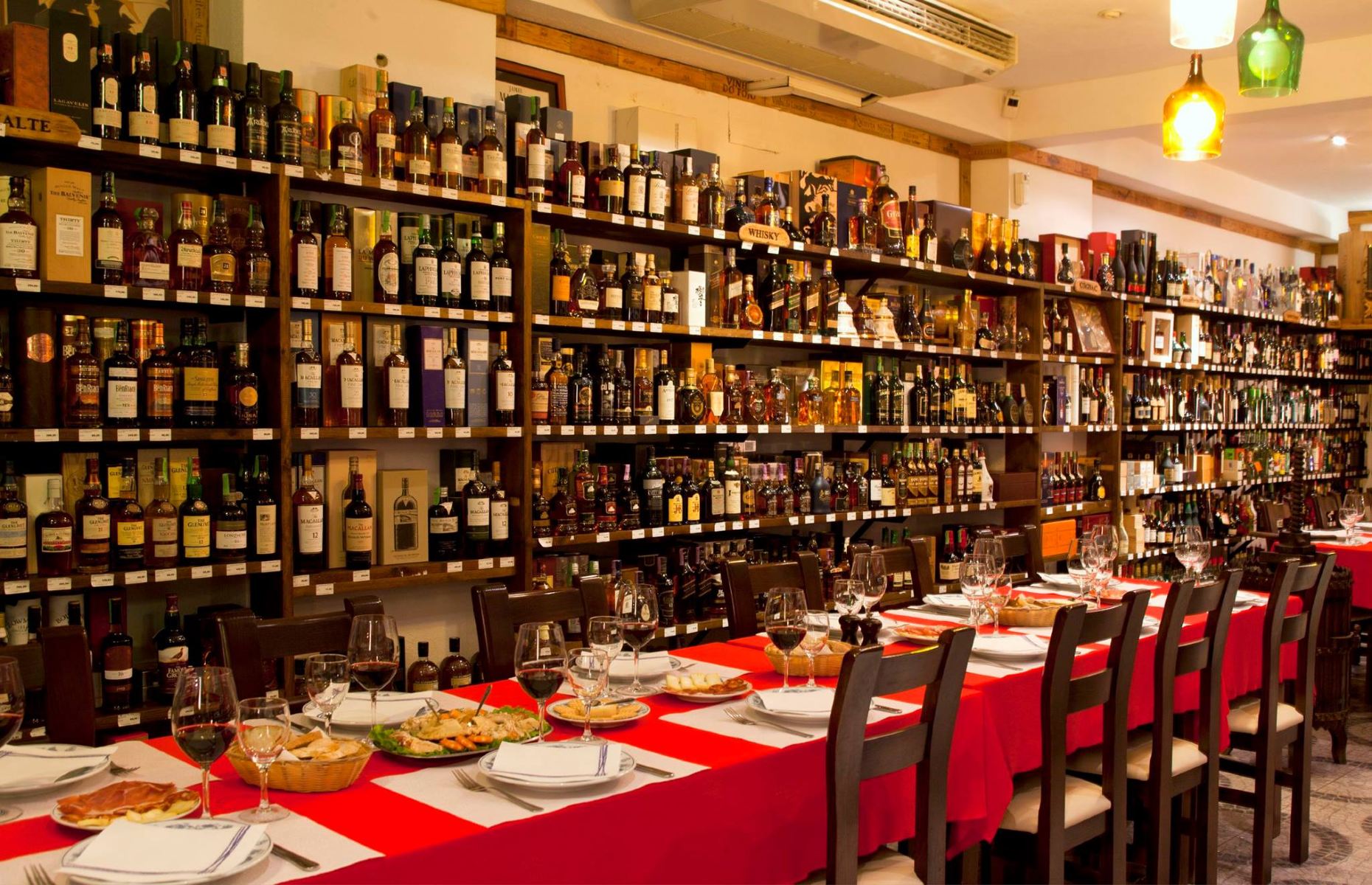 Restaurante Garrafeira Veneza/Facebook.com
Take a seat at one of the wooden tables and you can order traditional dishes such as hearty country bean soup or dressed crab with boiled prawns.
Unpretentious offerings for the surroundings, and not the usual style of food you'd ask for wine pairings. But go ahead and ask, because the selection of Algarve wines that will be uncorked elevates the simple food and turns the whole experience into something you'll never forget.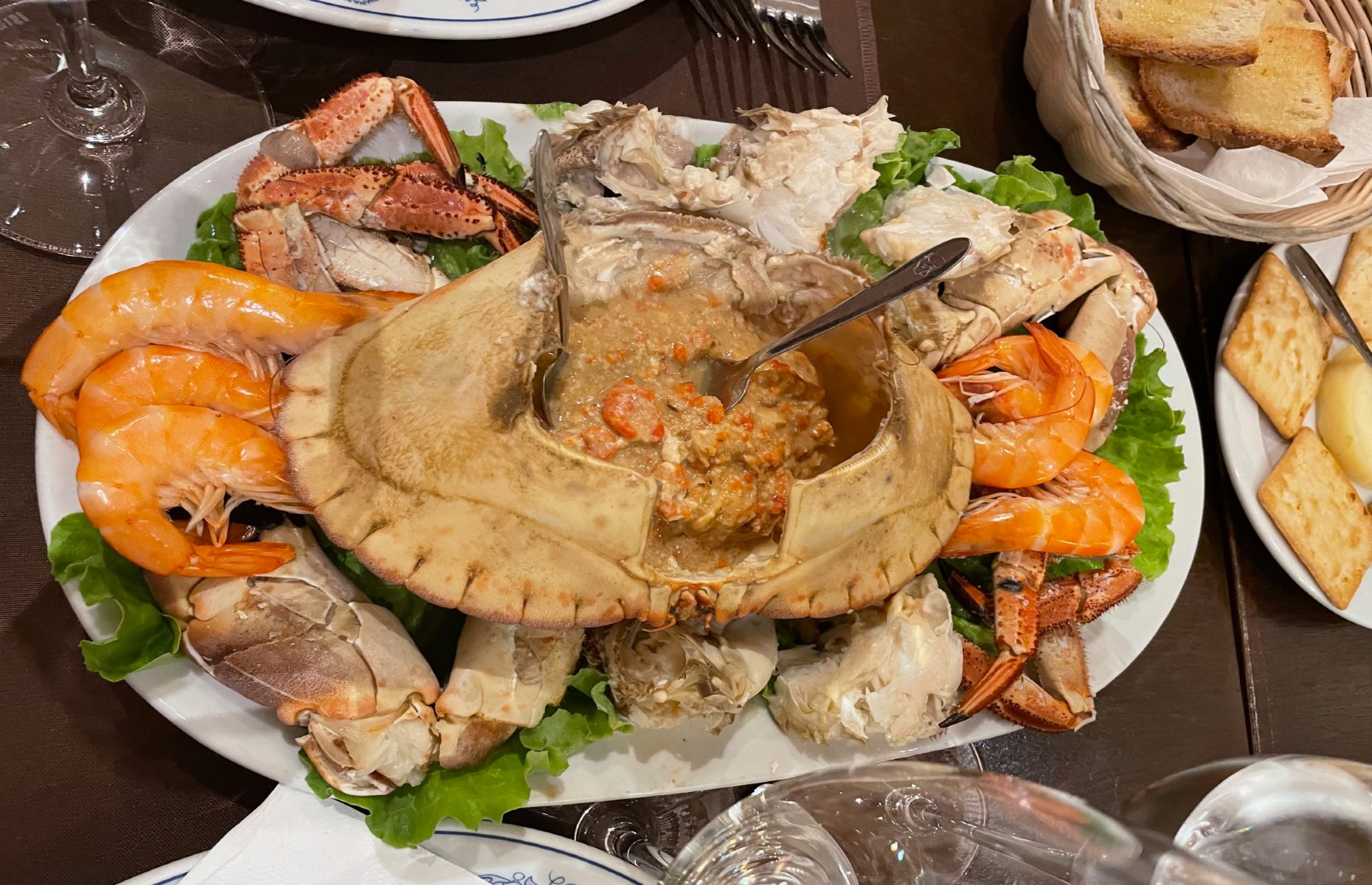 Antonia Windsor
Best for moonshine
High in the Monchique mountains that separate the Algarve from the Alentejo region, family brewers are turning the abundant supply of medronho berries into firewater.
These lychee-like fruit grow wild on trees that line the paths of the national park and the resulting brandy is a strong 50% proof or higher.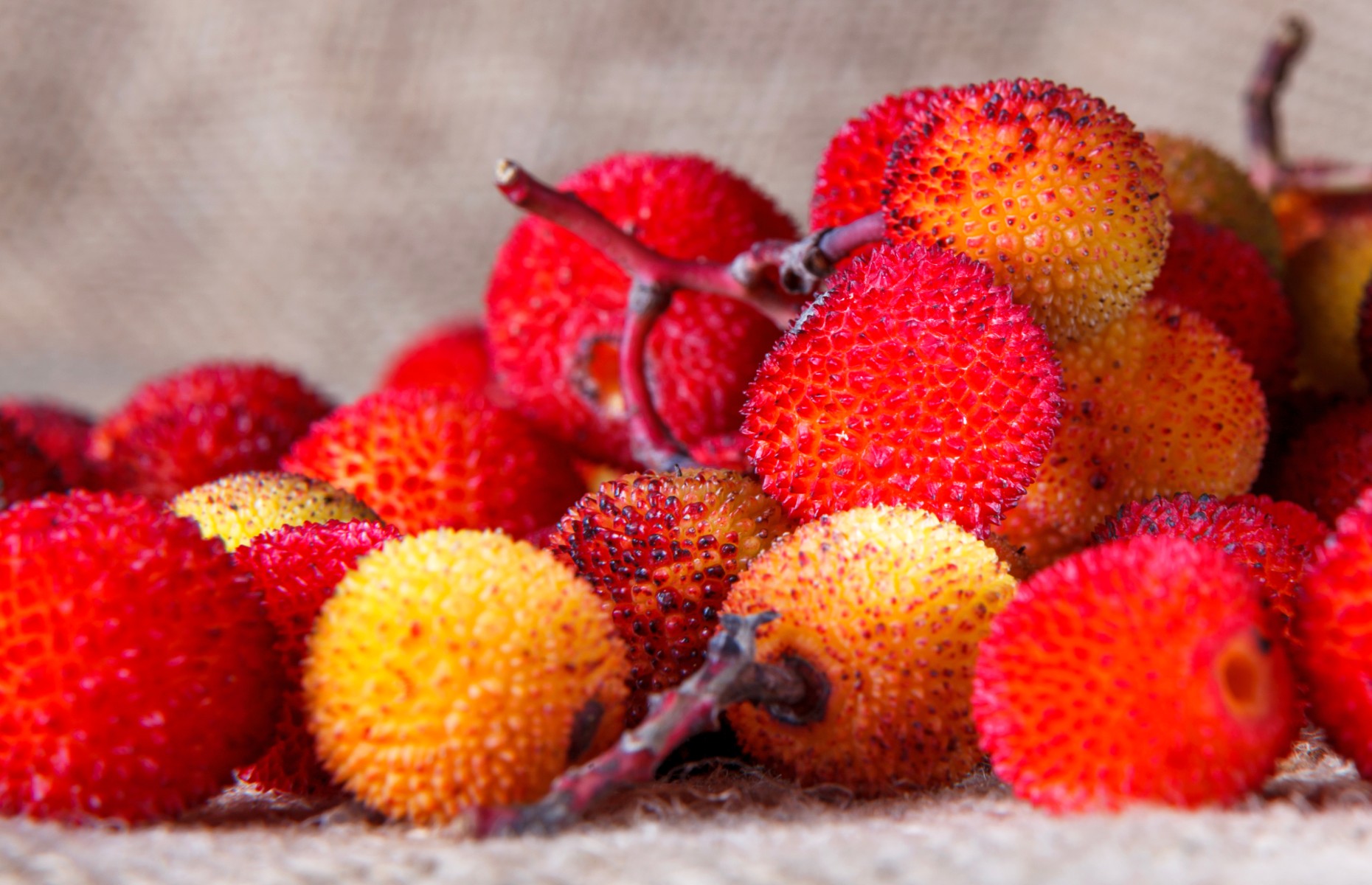 Francisco Duarte Mendes/Shutterstock
A great way to meet a local brewer and see how it's made is to take a sunset jeep safari with Extremo Ambiente. For €49 (£42) you'll get to bump along the national park in an off-road vehicle and stop off at a local brewer for a tasting (you might get to try some local honey and pollen, too).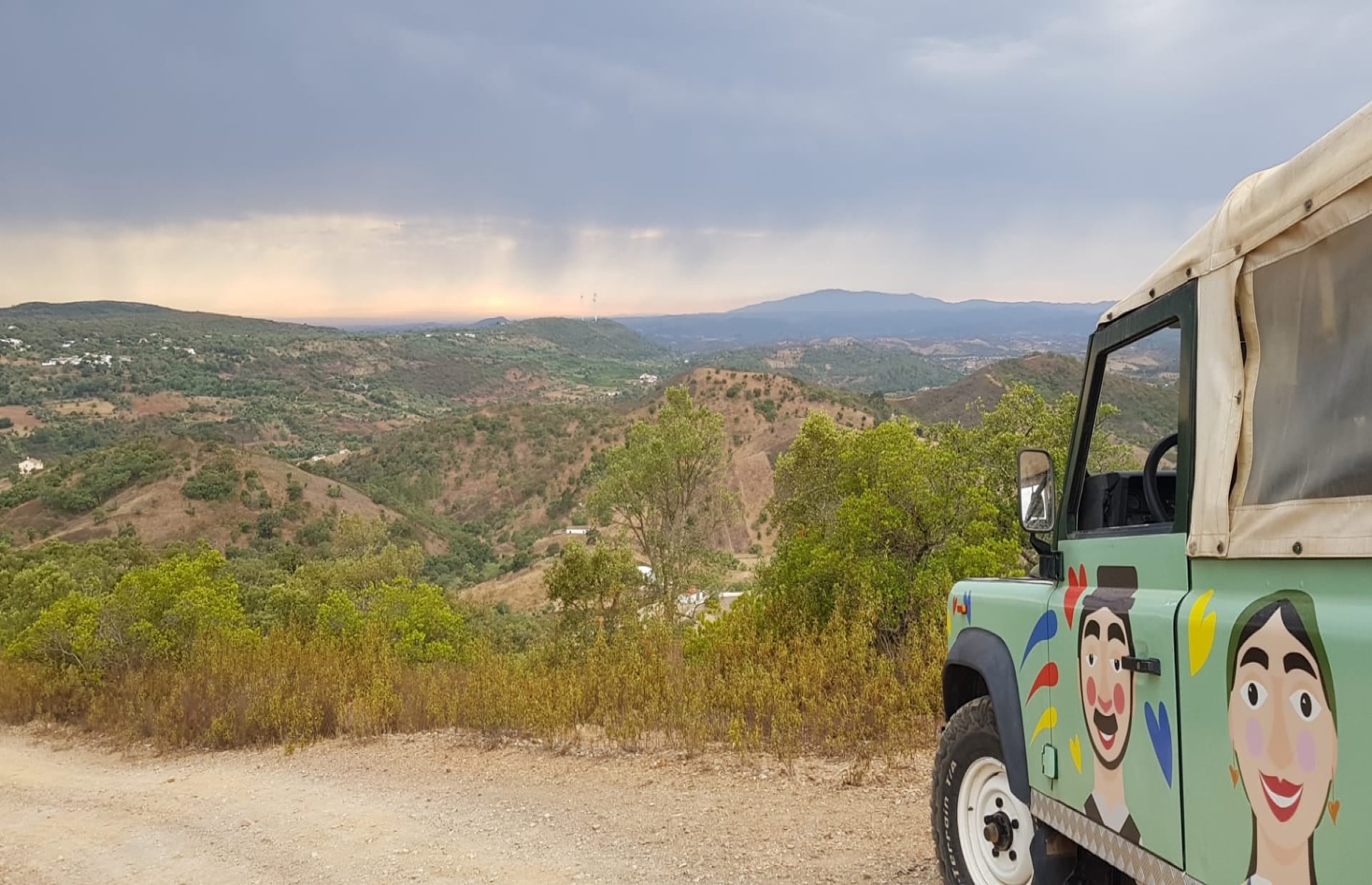 Extremo Ambiente/Facebook
You'll then head up to watch the sunset over the mountains with a glass of port, before ending the evening at a local restaurant (included in the price).
Best for alfresco dining
There's nothing like drinking wine in the vineyard where the grapes are grown; but tastings on an empty stomach will often leave you tipsy. At Morgado do Quintao, a rural vineyard on the outskirts of the ancient capital Silves, they have decided to do things differently.
Book a tasting lunch here (€55/£47 per person) and you'll get to sample not only their award-winning organic wines, but a delicious local meal served at trestle tables spread with white linen at the foot of a 2,000-year-old olive tree.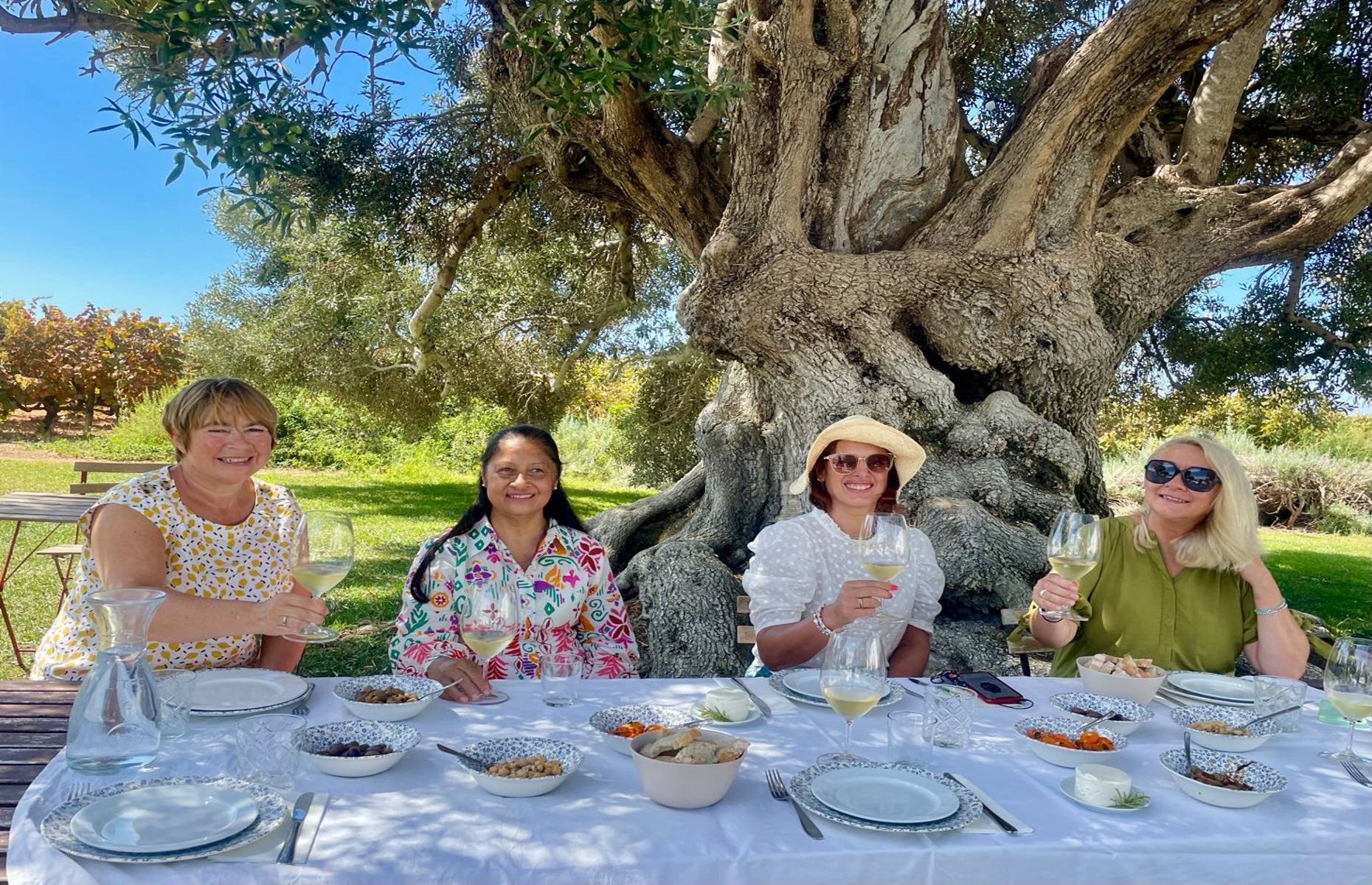 Antonia Windsor
Salads of chickpeas and tuna, broad beans and chorizo and carrots with coriander are paired with rounds of fresh cheese to start, followed by salt-cod fritters and grilled pork. If you think the setting would be perfect for a wedding, you are right, and the whole place is available for exclusive hire.
Best for making your own wine
For an altogether different experience, at the wine estate Quinta dos Vales near Portimao, you can become a winemaker for the day. Their bottle blending experience enables you to mix your ideal wine according to your palate, which you can then label up, have corked and take back (wrapped in plenty of clothes) to mature for another 18 months on your shelf at home.
You are presented with three young wines that have only been matured for 12 months, so you need to use some imagination in deciding on the quantities of each that will make up your perfect bottle. As you get to try several different combinations before settling on your perfect blend, you may find the giggles set in before you've got it in the bottle.
Thankfully a platter of meats and cheeses will help you through the session. If you're feeling flush you can blend your own barrel, which will produce 288 own-label bottles to take home.
READ MORE: How to spend a corking weekend in Kent's wine country
Best for piri piri chicken
The village of Guia, 15 minutes north from the coastal town of Albufeira, is known as the capital do frango (capital of chicken) – even a roundabout in the town is decorated with giant statues of chickens.
Head to Ramires restaurant, which serves platters of spicy piri piri chicken, accompanied with skinny home-cooked chips and heaps of tomato salad for about €20 (£17).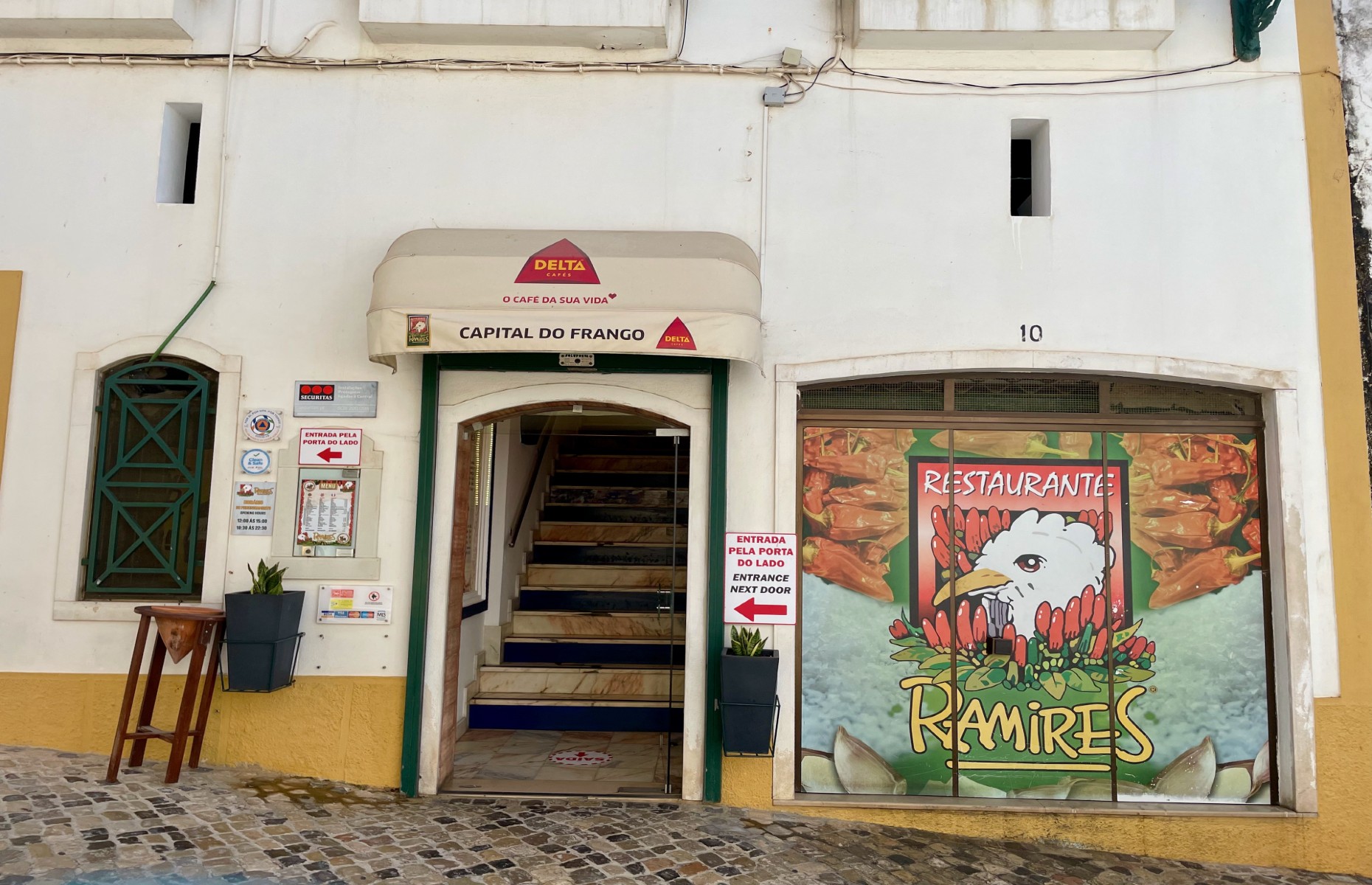 Antonia Windsor
Portuguese settlers fell in love with piri piri sauce while they were in Angola, central Africa. Simply translating from the Swahili word for 'pepper', the Portuguese started to adapt to the spicy taste and incorporated it into their food. In order to satisfy demand from those returning home after Angolan independence, Ramires opened in 1964. It has been serving the now world-famous piquant chicken ever since.
For more information on the Algarve, visit www.visitalgarve.pt
READ MORE: Explore Faro: the top things to do, where to stay and what to eat
Lead image: DaLiu/Shutterstock
Be the first to comment
Do you want to comment on this article? You need to be signed in for this feature