Explore Copenhagen: the top things to do, where to stay and what to eat
Get to know Denmark's capital – the ultimate Scandi cool city brimming with sights, but compact enough for a perfect weekend away.
Why go to Copenhagen?
Copenhagen is a thoroughly modern city oozing with ancient history. Here, princely castles stand shoulder to shoulder with modern architectural masterpieces. And historic waterways are punctuated with some of the world's most creative restaurants. This is a city of hygge, effortlessly cool design and progressive attitudes – a wonderful introduction to Scandinavia.
Here's why you should visit, what to do, where to stay and where to eat.
Copenhagen neighbourhoods
City centre (Rådhuspladsen to Gothersgade)
Copenhagen's city centre is both compact and bursting with sights. Just a stone's throw from the lofty red-brick Rådhus (the city hall) is the charming theme park of Tivoli, a kaleidoscopic cohort of nostalgic rides, arcade games and charming gardens. And this is just for starters.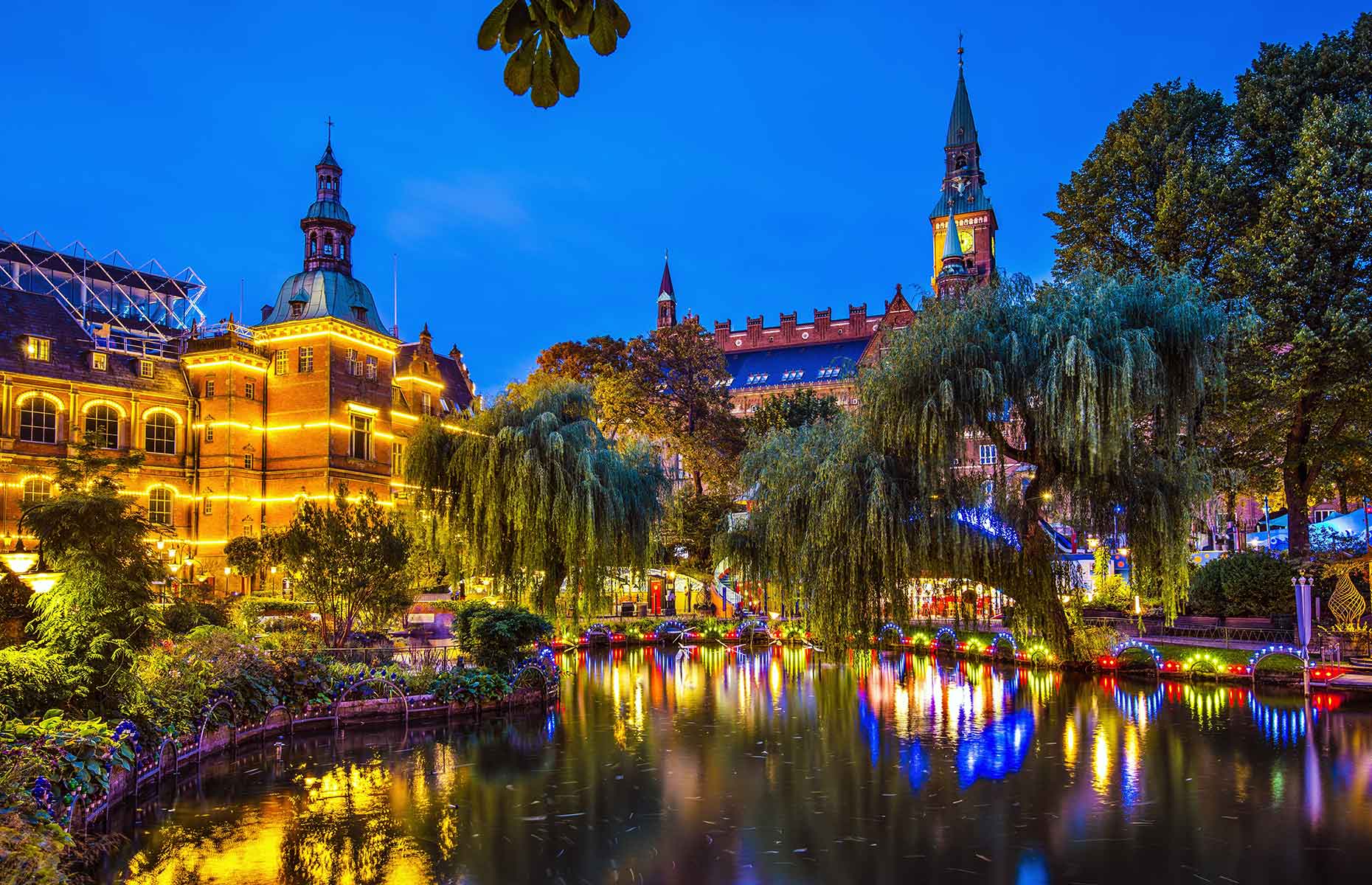 ESB Professional/Shutterstock
The area's culture powerhouses include the stunning Ny Carlsberg Glyptotek – a plant-filled art gallery – and the encyclopaedic National Museum of Denmark, while stately Christiansborg Palace houses both Parliament and the Supreme Court. And then of course there's the Nyhavn – Copenhagen's most photographed canal.
Frederiksberg and Vesterbro
South of the centre is Frederiksberg, a genteel neighbourhood of designer shops, health food stores and tree-lined boulevards. In contrast, its neighbour Vesterbro has largely shaken off its former red light district reputation and donned a more stylish and offbeat vibe. Visit Carlsberg is usually one of Vesterbro's most popular attractions, with self-guided tours and beer tastings, but it's currently undergoing renovations.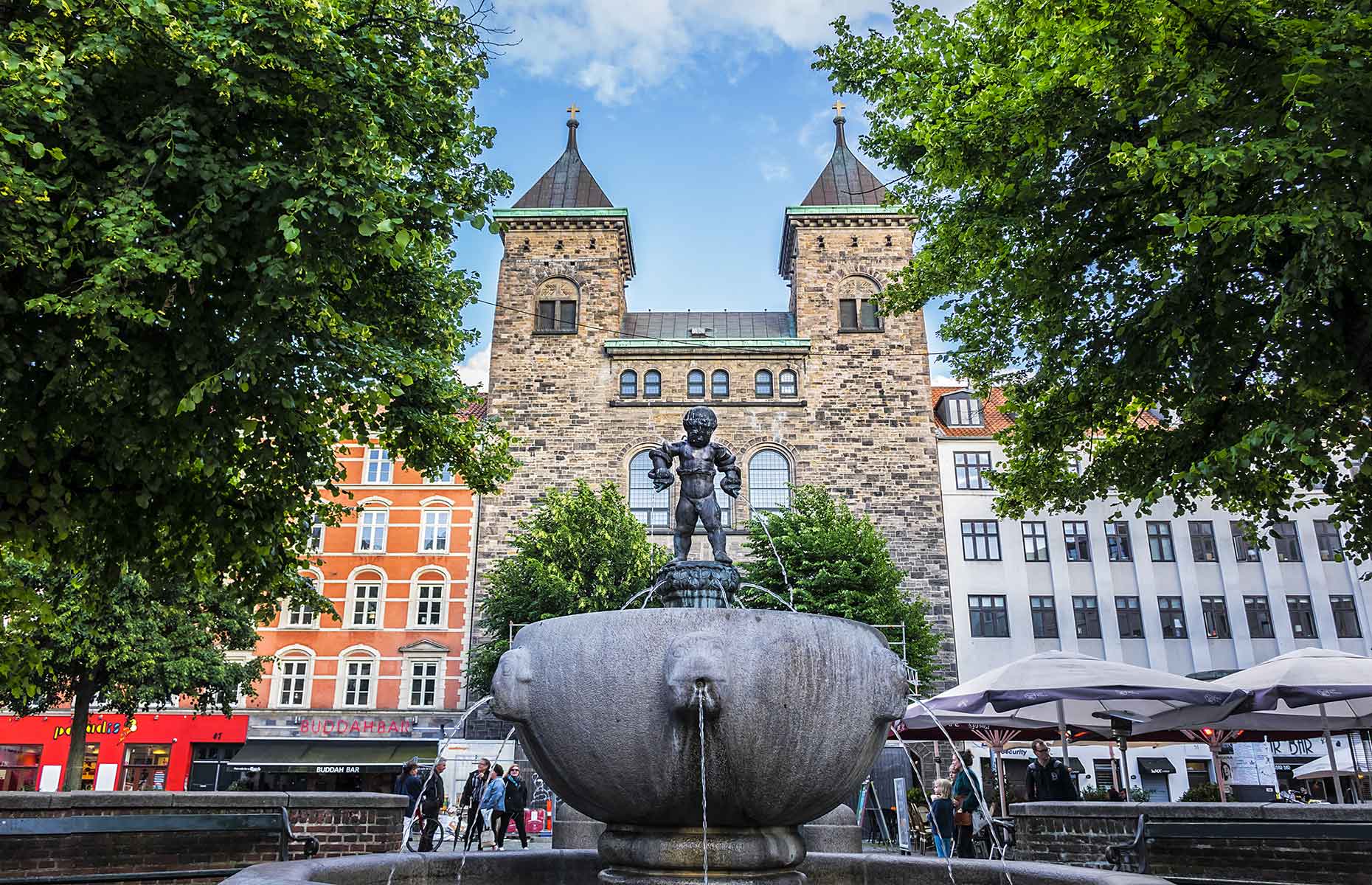 Kiev.Victor/Shutterstock
Trendy courtyard bars and Scandi design stores are reliable finds in the neighbourhood's meatpacking district of Kødbyen, while independent cafés and boutiques flank Istedgade and Værnedamsvej, known as Copenhagen's Little Paris.
Christianshavn
Separated from the city by Inner Harbour, this southern island comprises the most diverting and diverse district. Modelled on the canals of Amsterdam, the neighbourhood's historic docks and weathered warehouses have given way to dynamic spaces. This island is also where you'll find the famous "free town" of Christiania, an alternative city commune since 1971.
READ MORE: Discover more of the world's tiniest micronations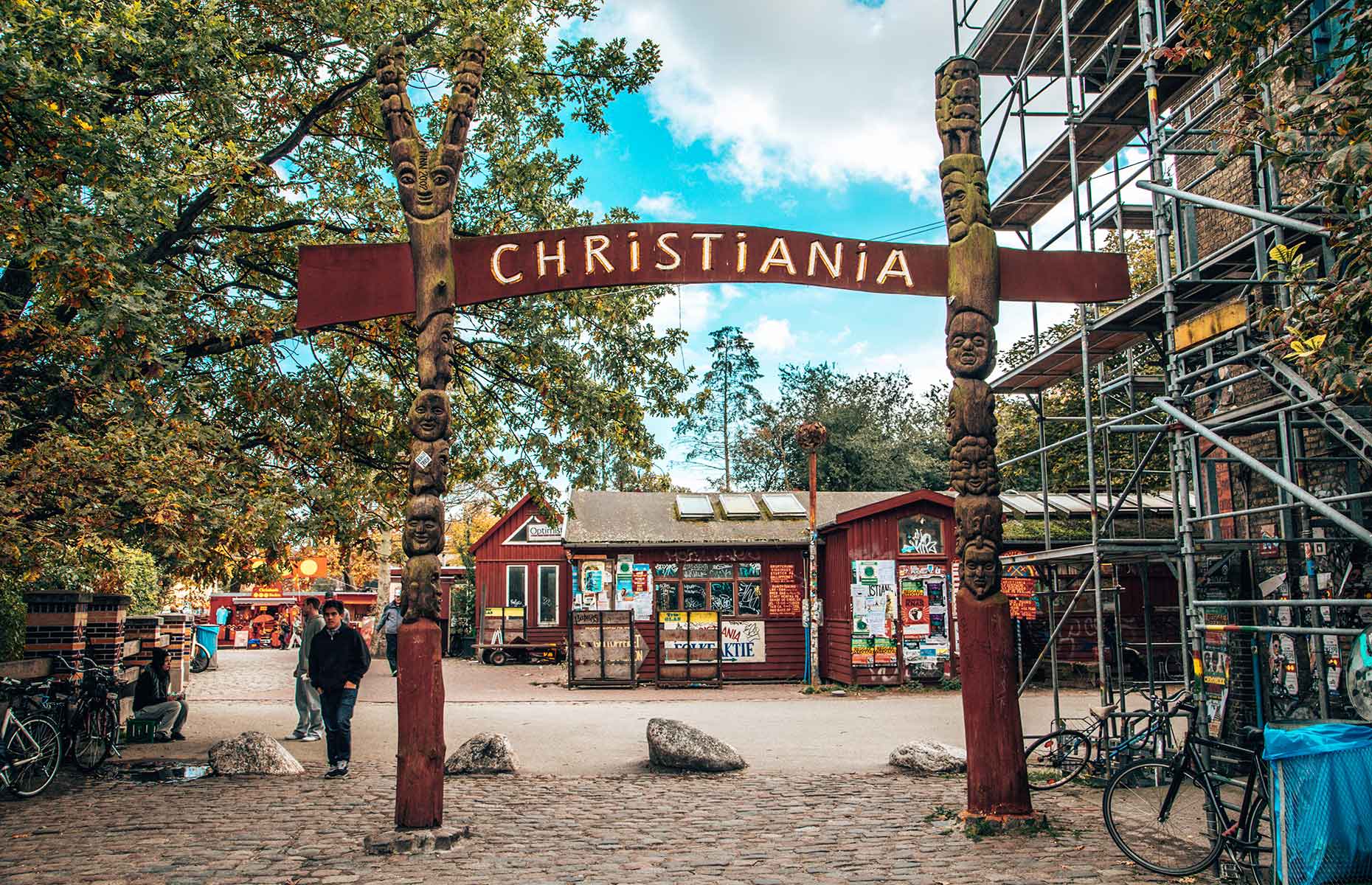 Ingus Kruklitis/Shutterstock
Nørrebro and Østerbro
These two neighbourhoods north of the city centre have an irresistible village vibe, thanks to their wealth of coffee houses, independent boutiques and local family residents.
Gritty and creative, Nørrebro is rife with street art and shopping opportunities. Jægersborggade remains one of the neighbourhood's coolest streets with its galleries and artisan workshops, while Ravnsborggade is loved by locals for its vintage shops and markets. One of the neighbourhood's few tourist sights is Assistens Kirkegård, a cemetery-turned-park where literary pilgrims venture to visit the final resting place of Hans Christian Andersen.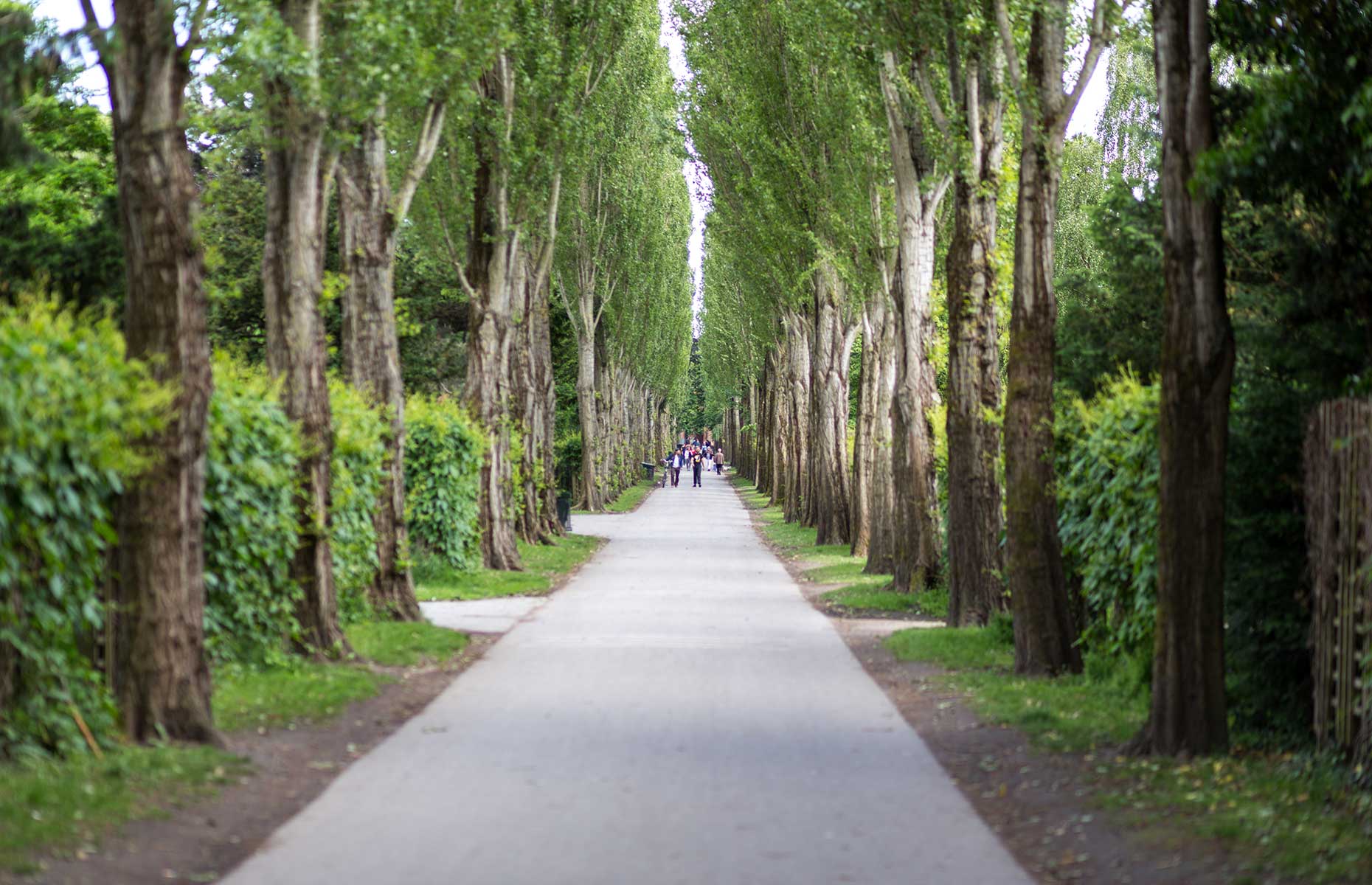 Oliver Foerstner/Shutterstock
Northeast from Nørrebro, Østerbro has a more refined feel but a similarly tempting number of shops and restaurants, including Geranium, Denmark's only triple-Michelin-starred restaurant.
Top things to do in Copenhagen
Explore by bike
Copenhagen is synonymous with cycling. More than 60% of Copenhageners typically choose to commute to work by bike, and this figure is likely to increase as the city has committed to becoming carbon neutral by 2025.
Why not join the throng and see the city from a saddle? There are a number of rental agencies, including Copenhagen Bicycles and Bycyklen, the latter providing electric bikes with GPS, found at docking stations around the city.
The city's eight-mile Harbour Circle route makes for great exploration, snaking from Nyhavn in the city centre to Sluseløbet in the south. It's also connected by six design-savvy, car-free bridges – perfect for making photograph stops.
READ MORE: A weekend away in Lucerne, Switzerland
Gorge on New Nordic
It was Noma (derived from "Nordisk" meaning "Nordic", and "mad" meaning "food"), that put Copenhagen on the map as one of the world's great foodie destinations in 2003. Since then, the popularity of New Nordic cuisine has only picked up pace and today, restaurants serving this style of food pepper the city.
The sought-after cuisine is built on sustainable, seasonable ingredients presented with an artful flourish. Even those who don't regard themselves as foodies won't be disappointed.
Follow in the footsteps of royalty
Royal history is tangible in Copenhagen and it's hardly surprising why – the city is home to one of the world's oldest monarchies, dating back to the Vikings. Queen Margrethe II and her family live at Amalienborg Palace and the changing of the guard can usually be seen on the cobbles here every day at noon.
The green turrets and grimacing lion sculptures of Christian IV's Rosenborg Castle could have been plucked from a Hans Christian Andersen fairy tale, while on the fringe of the city, Frederiksberg Gardens is crowned by a palace built for Frederik IV. Today the building is occupied by the Royal Military Academy but it makes for a spectacular backdrop to a picnic.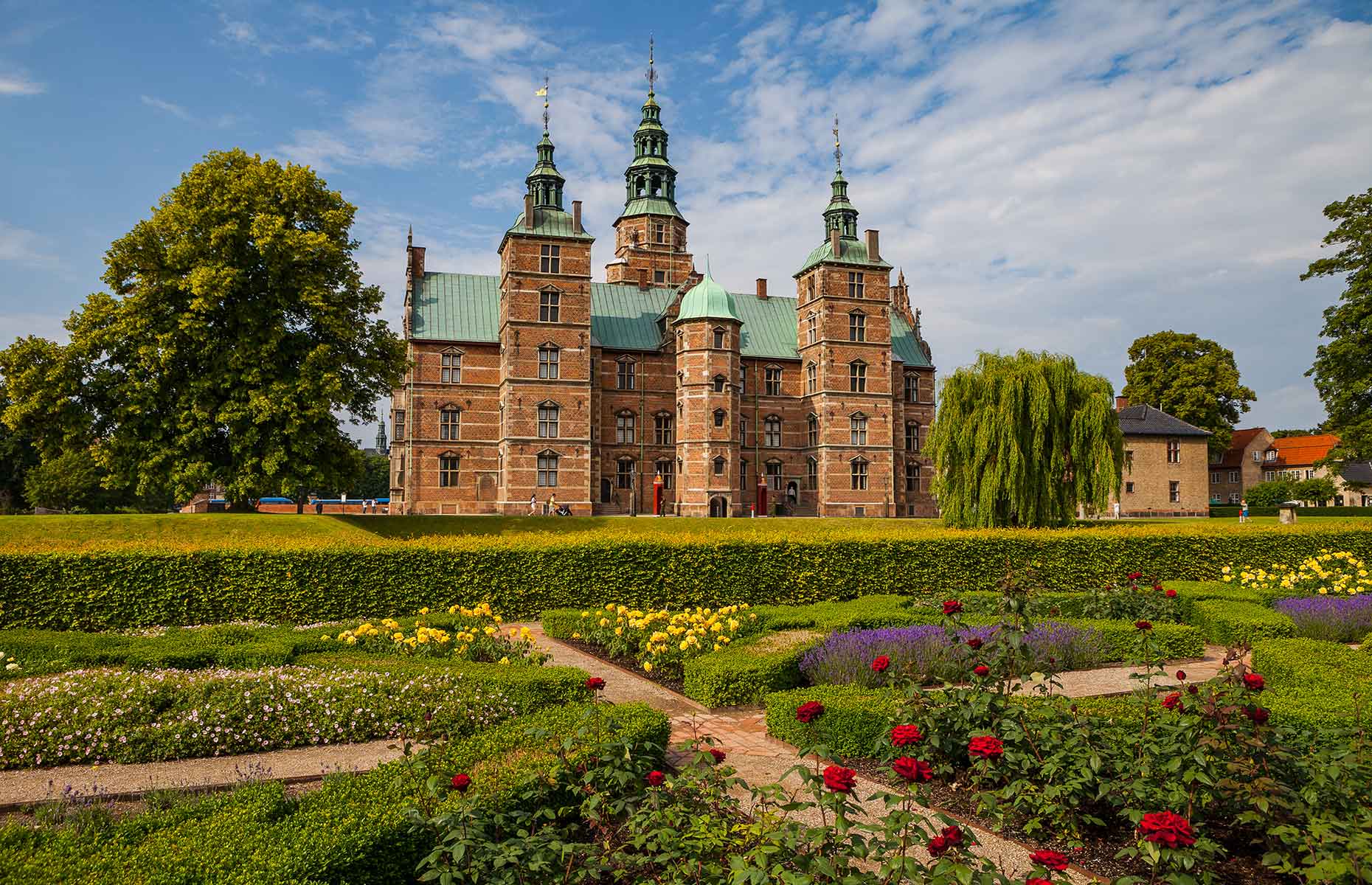 Yegorovnick/Shutterstock
Visit an enchanting theme park
It seems kitsch – a theme park found slap-bang in the middle of a city – but Tivoli is delightful. Visitors have been charmed by the park's nostalgic rides, arcade games and performances since 1843. It's even said that Walt Disney was inspired to build his own theme park after falling for Tivoli.
READ MORE: Explore Reykjavík: what to see & do and where to stay
The best hotels in Copenhagen
Unsurprisingly, Copenhagen offers countless achingly cool and effortlessly stylish hotels. Converted warehouse Hotel Ottilia, in Vesterbro, is kitted out with modern Scandinavian furnishings. Hotel SP34 in the city centre's Latin Quarter, is similarly sleek and has a number of dining options, including the plant-filled Nordic restaurant Vækst.
Those looking for pure, unadulterated luxury should consider Hotel Sanders, hidden away behind the Royal Danish Theatre. This boutique hotel has real flair and gorgeously plush interiors. Its wonderful cocktail bar is perfect for a pre- or post-performance refreshment. If you're feeling especially fancy, head to Tivoli's Moorish-inspired Hotel Nimb.
For a unique stay on the city canals, Hotel CPH Living is a converted barge with a dozen rooms by Christianshavn. Guests have access to the barge's rooftop terrace, with enviable harbour views.
The best restaurants in Copenhagen
New Nordic has seduced diners since the opening of Noma, now located on Refshalevej, near Christianshavn. The furore around the restaurant inspired a wave of similarly scintillating and Michelin-star-studded New Nordic restaurants, including No. 2 and Høst – though there are many more besides.
However, mouth-watering dishes don't necessarily come with eye-watering prices. Food halls and pop-ups are a great way to sample various, tempting cuisines without breaking the bank.
Torvehallerne has everything from a Mikkeller bottle shop (stocking beers from the world-renowned Copenhagen-based brewery) to gourmet food stalls. Even Tivoli has its own food hall. But it's hard to beat Reffen on Refshaleøen Island. Pull up a deck chair at this cool waterfront market and tuck into a taco or crêpe while enjoying the view.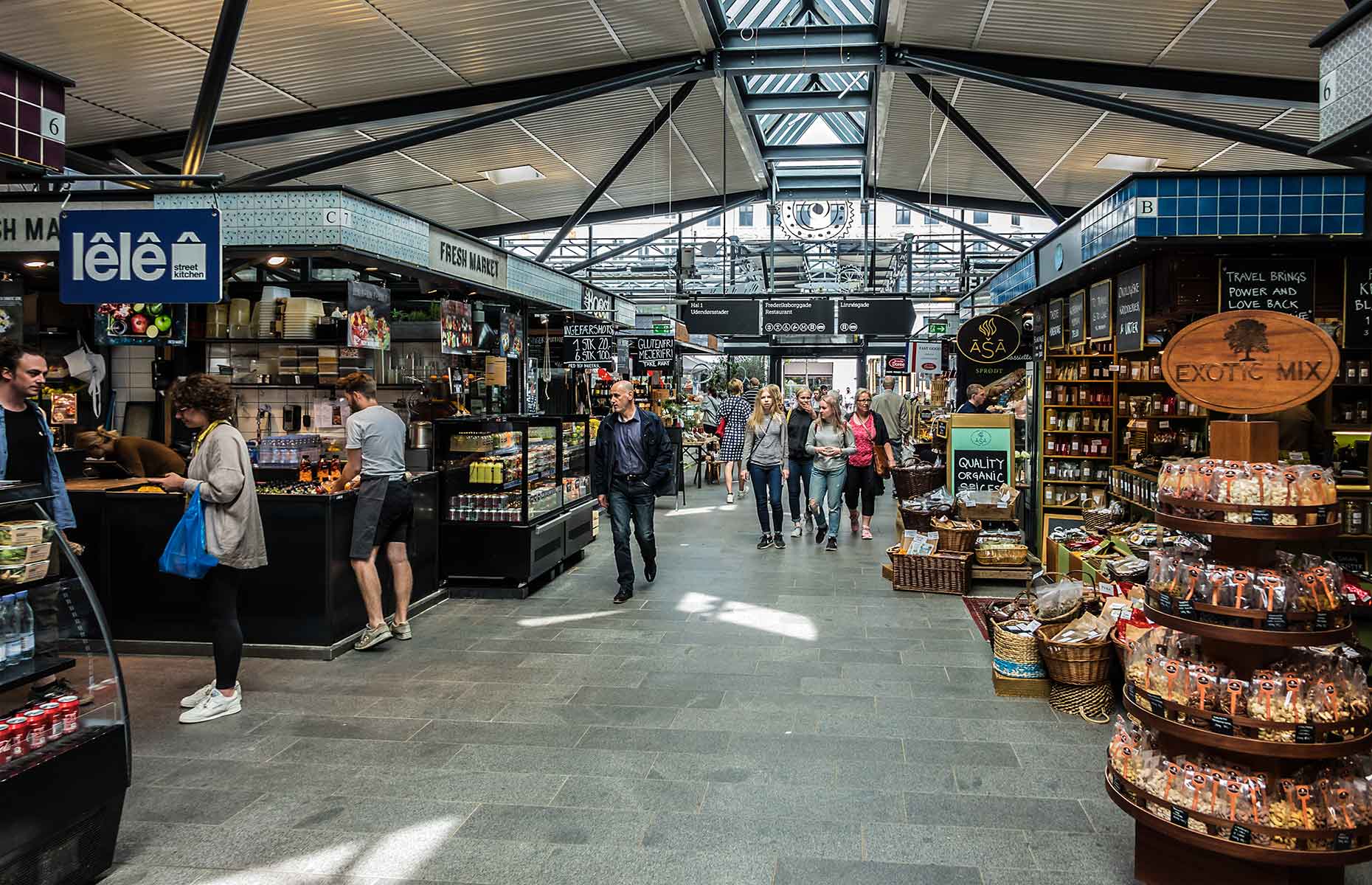 Kiev.Victor/Shutterstock
Last but by no means least, there are the irresistible baked goods – best enjoyed with a freshly brewed espresso. Coffee Collective and Risteriet both have a number of branches across the city. Nørrebro's Mirabelle is famed for its sourdough, while Bertels is all about the Scandinavian cheesecake.
READ MORE: A foodie long weekend in Lyon
A perfect weekend in Copenhagen
Day 1
Check-in to: Hotel Nobis. Standing grandly next to art museum Ny Carlsberg Glyptotek, this stylish, design-led hotel is an excellent base for exploring the city centre.
Get your bearings: in Rådhuspladsen. This is the beating heart of Copenhagen, and just across from Hotel Nobis. Stop by the statue of Hans Christian Andersen, look up to the mystical astronomical clock above the Rådhus and cross over to the National Museum of Denmark to swat up on local history.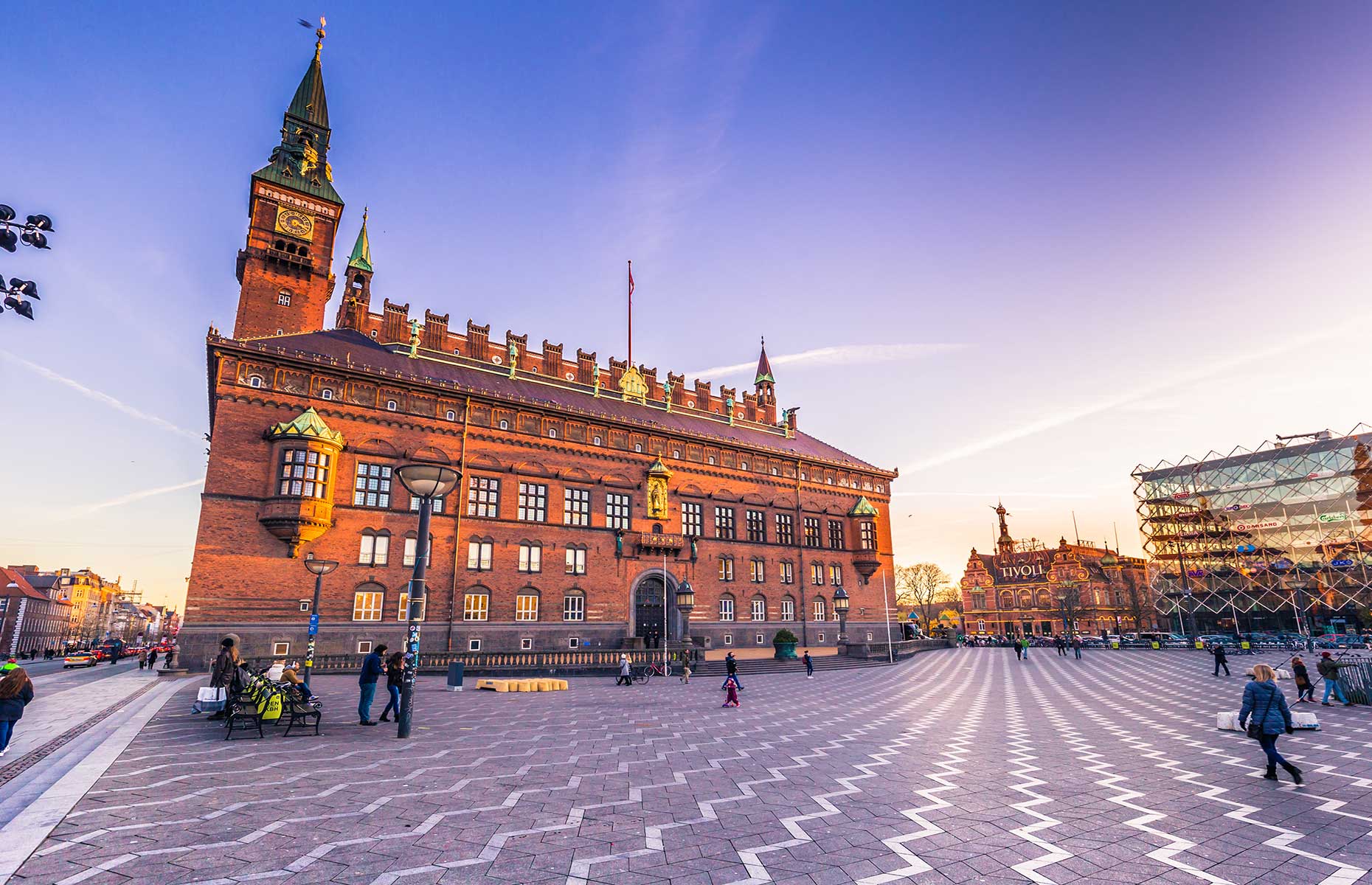 RPBaiao/Shutterstock
Enjoy the view: from Rundetaarn. It's a steep walk up the cobbled spiral ramp of this tower, erected in 1642 for the university observatory, but the views across Copenhagen are worth it.
Lunch at: Kompasset. This is the perfect introduction to dining in Copenhagen. Enjoy an open sandwich – or smørrebrød – as people wander alongside the famous pastel-coloured buildings of Nyhavn.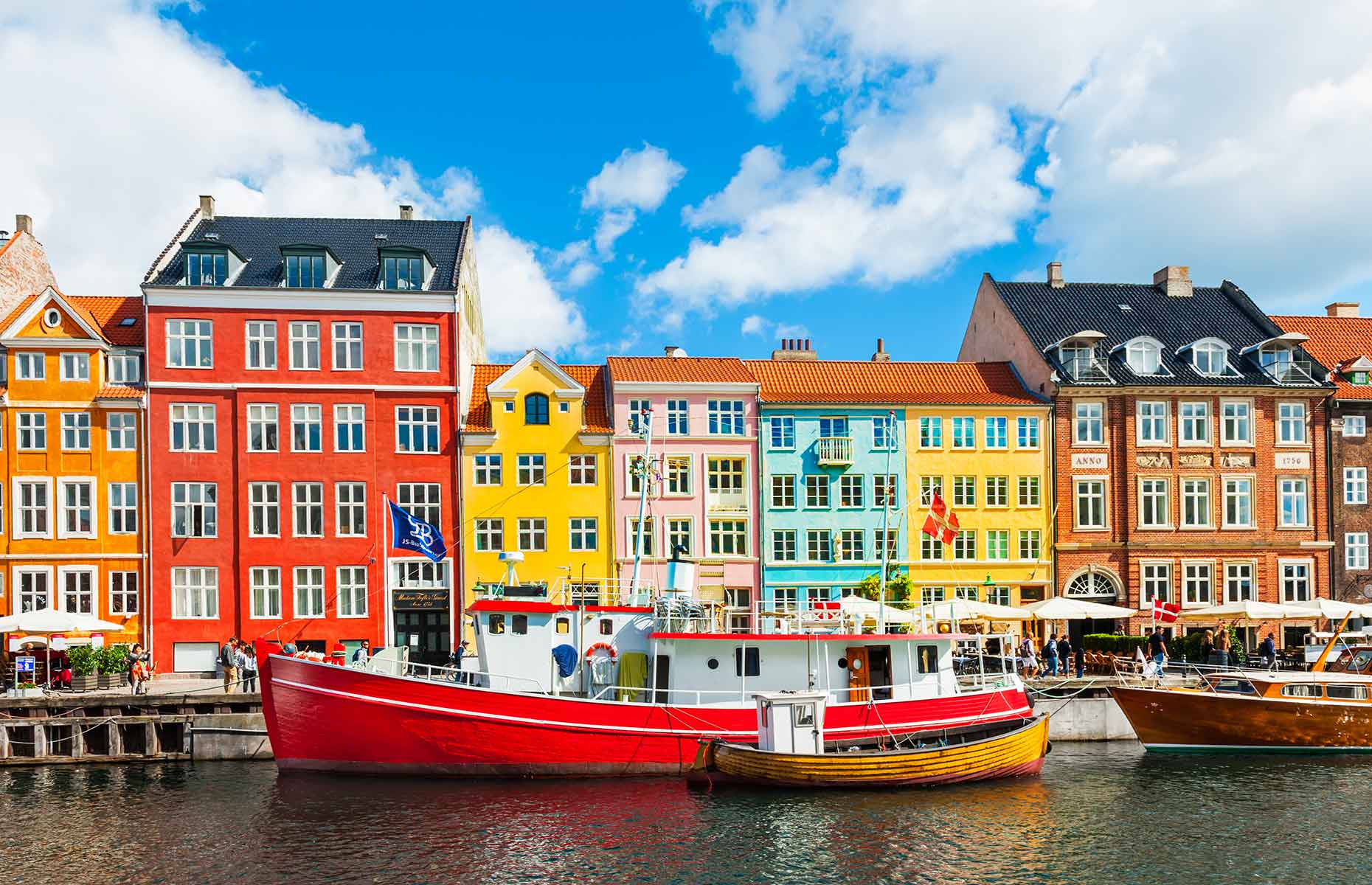 Olga Gavrilova/Shutterstock
Embrace the magic: at Tivoli. There genuinely is something for everyone in this historic amusement park – rides, games, performances, concerts and dining galore. Whatever you settle upon, aim for an outdoor bar or restaurant as night falls and watch as the park is illuminated by fairy lights. If you're visiting between May and September, there's usually a firework display over the park at midnight.
READ MORE: A complete guide to Budapest
Day 2
Cycle to brunch: at Bang & Jensen. Enjoy the ride down to this seasonally-inspired café in Vesterbro. After you've had your fill, explore the streets in search of cool boutiques, before taking to your bike once more.
Explore: Botanisk Have, or Botanical Garden. Whether pushing your bike or cycling, enjoy the fresh air in these gorgeous gardens which are studded with lakes, bridges and flowerbeds. Be sure to stop by the stunning (if balmy) glass houses and ascend the spiral staircases for views out over the foliage.
Visit a local legend: The Little Mermaid. Tucked away on the edge of the city – a 10-minute cycle from Botanisk Have – you'll find The Little Mermaid. She's not as grand in stature the Statue of Liberty or Christ the Redeemer, but there is something moving about her gazing out onto the Øresund.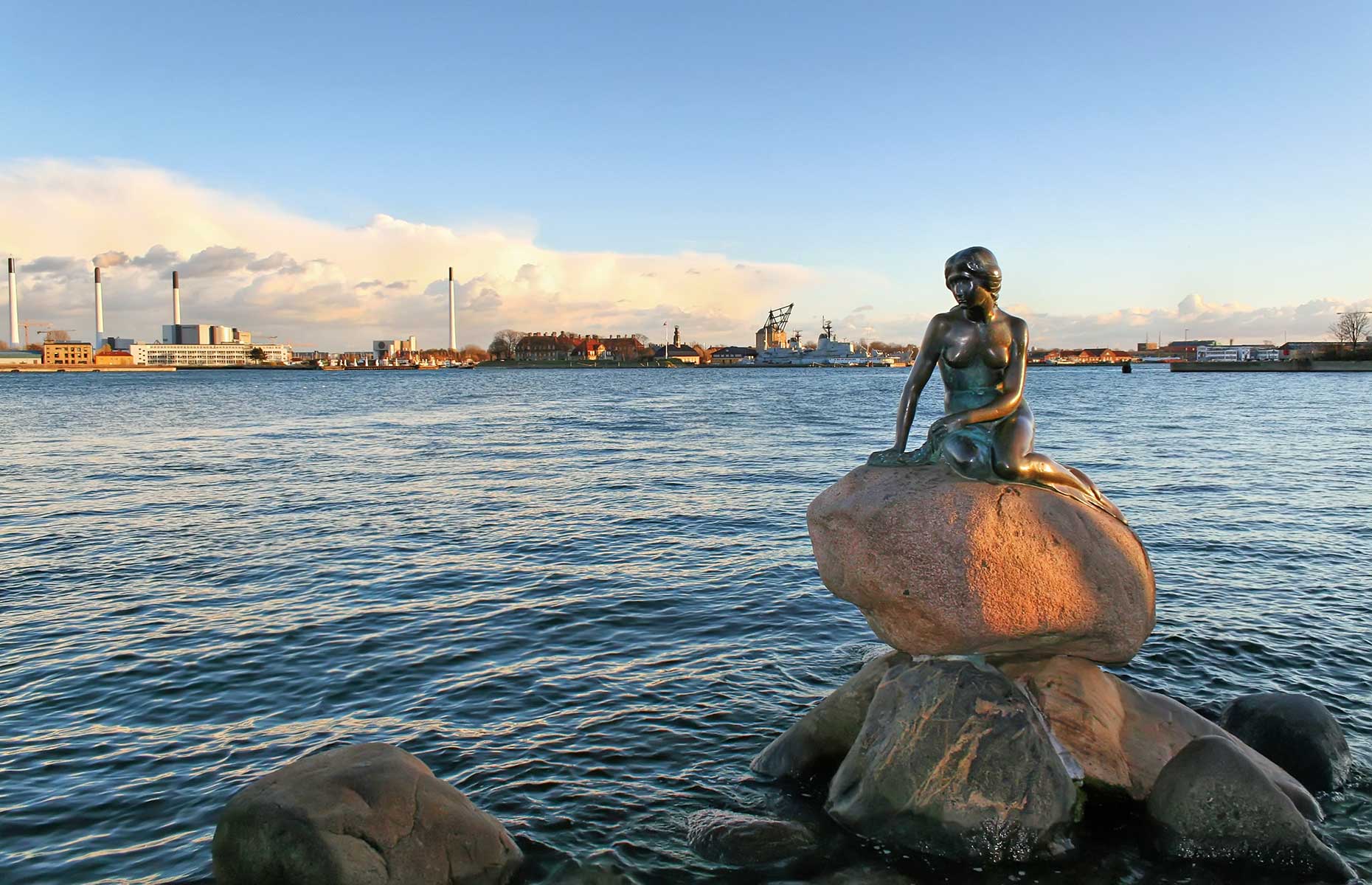 Ppictures/Shutterstock
Refuel with a light bite: at Reffen, a waterfront market. You're spoiled for choice here but, whatever you settle upon, echo The Little Mermaid's watchful gaze as you eat with a waterside view. Note it's closed in winter.
Hit the road: to Nørrebro. Join the crew in the city's cycle lanes, passing through Christianshavn and the city centre. When you reach Nørrebro, rummage for a vintage gem or peruse the galleries for an artwork to take home.
READ MORE: The top things to do in Ljubljana
Reward yourself: at BRUS. After shopping, ditch your bike and head to this industrial brewpub for a well-earned beer and sharing plates. Spend the rest of the evening unwinding here or – if you feel like dancing – head to Rust or Alice CPH, both of which are just around the corner.
Getting there and around
Flights with Scandinavian Airlines, British Airways, easyJet and Norwegian Air arrive into Copenhagen's Kastrup Airport (CPH), four miles from the city centre. From here you can get a taxi, bus or train, the latter usually running 24/7.
Copenhagen is an accessible city and it's easy to walk or cycle between neighbourhoods. There is also a metro system, which can prove useful if the weather isn't pleasant. If you choose to explore on foot, be sure you stick to the pavement and don't wander into a cycle lane.
Map of Copenhagen
Use this handy map of Copenhagen to help plan your trip.
Lead image: S-F/Shutterstock
Be the first to comment
Do you want to comment on this article? You need to be signed in for this feature