A smooth ride: 6 tips for driving abroad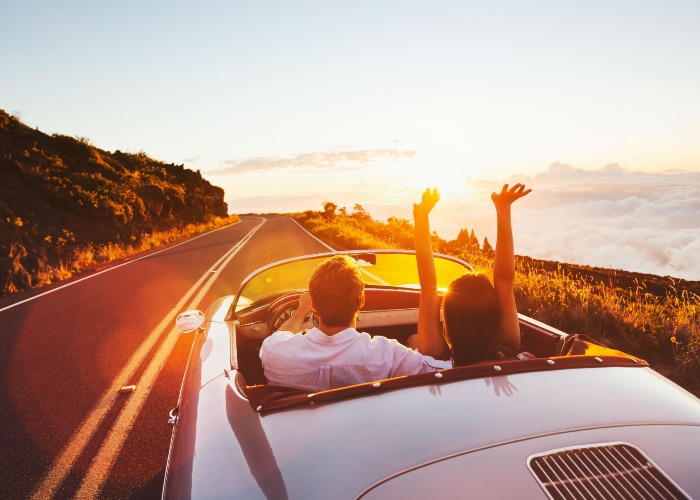 Hitting the road in foreign climes is often fraught with stress and anxiety, but it doesn't have to be a fretful experience. Here are our top tips for driving safely and confidently.
When you're hiring a car overseas, there are a multitude of things to think about. It's highly likely you're going to be driving on the other (or 'wrong') side of the road, too, so not only do you have to contend with new street signs, speed limits in kilometres rather than miles, and an unfamiliar vehicle, you've got to get it all right backwards as you sit on the opposite side of the car.
It sounds daunting but fear not, use these simple tips to make every trip a little less stressful...
1. Do your research
If you're nervous about driving abroad, there's no better way to get prepared than to familiarise yourself with the local rules of the road. If you're driving in France, for example, you might need to carry specific equipment such as high vis vests, first aid kits and a warning triangle. If you're road tripping around the USA, familiarise yourself with the laws around right turns and red lights (we've got specific USA road trip tips here, too).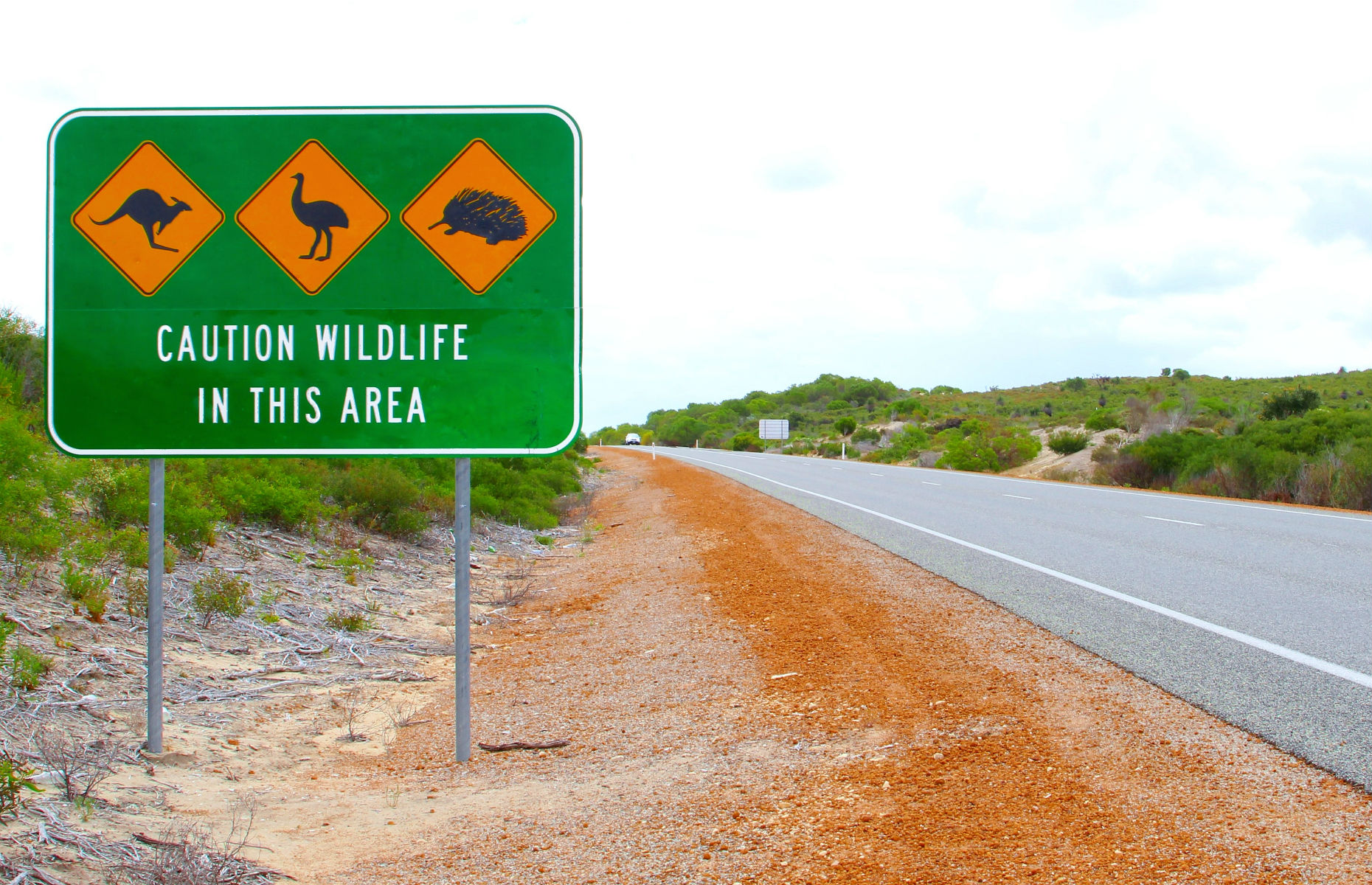 ingehogenbijl/Shutterstock
Find out what signage you're likely to encounter and what it means – Australia has some particularly intriguing signs when it comes to wildlife – and don't forget to check which speed measurement your country of choice uses.
2. Get a vehicle you know you'll be comfortable with
There's nothing worse than arriving at the car hire place and being told they've reserved you a manual when you're used to driving an automatic. But don't be afraid to ask to switch the vehicle – there's usually a lot of flexibility in car hire.
It also pays to think about what type of vehicle might be more comfortable. Even if you're used to driving a stick shift, an automatic might well be the better option for really long journeys – and it'll save you clawing at the window with your left hand every time you want to change gears.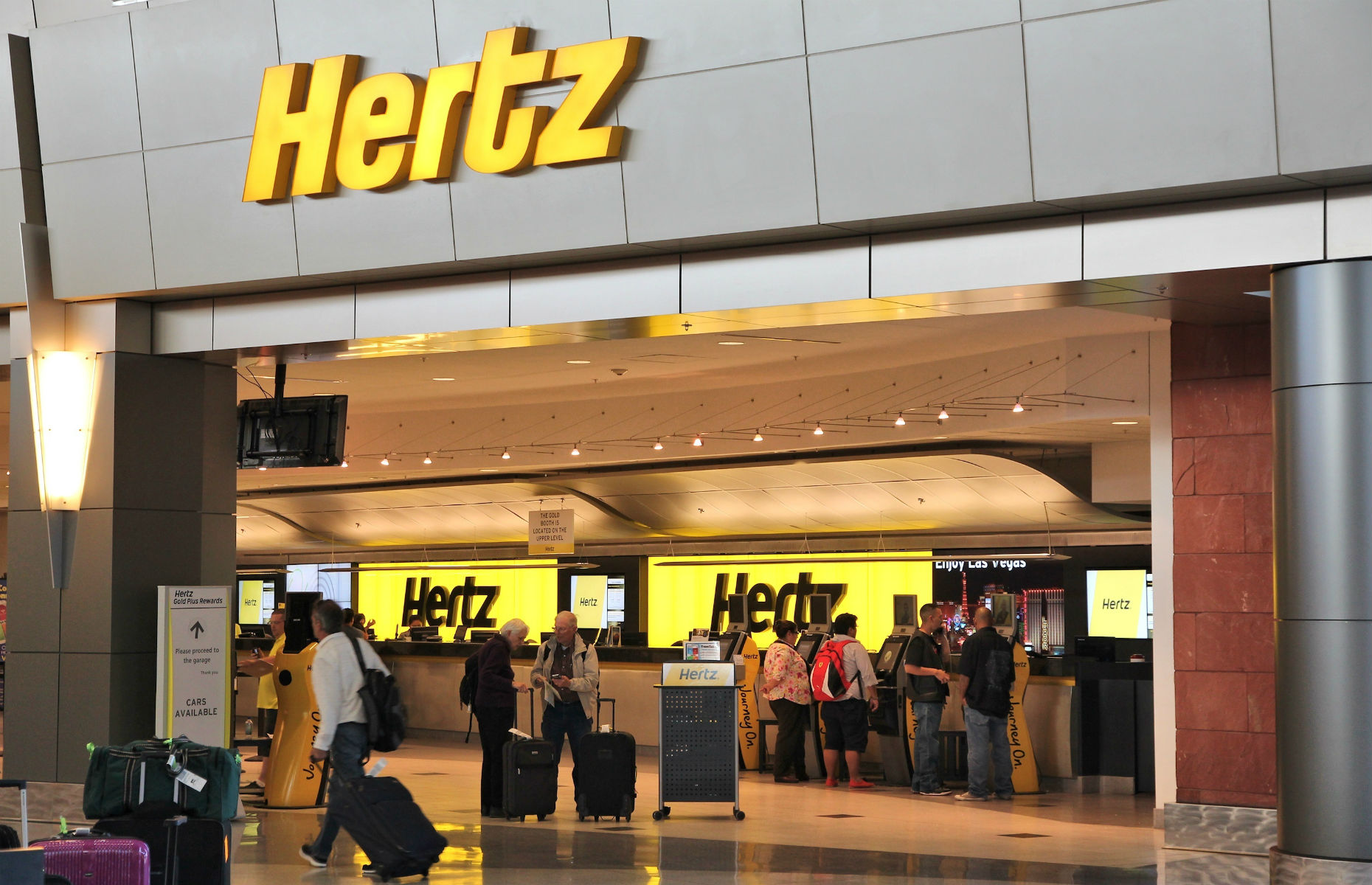 Tupungato/Shutterstock
Top tip: Join the loyalty programme for your car rental company, such as Hertz's Gold Plus Rewards, and you'll probably get free upgrades, a wider choice of vehicle, a free second driver, and get faster check-in and -out service.
3. Read the instructions
It's tempting to get in the car and drive off straight away, but take your time. There's no rush to get out of the way of the car rental company, so sit back, relax and take a look at the car's manual.
Find the windscreen wipers, get your head around the headlight controls, set your desired temperature and don't forget to move the mirrors into the ideal position. It might all sound obvious, but when the excitement of your impending road trip takes over, it's all too easy to drive off unprepared, which can be dangerous. Plus, most hire cars are just a year or two old, so if you're used to driving much older vehicles you might not be familiar with the latest tech, such as push-button starts and handbrakes.
Don't forget to ask what fuel the car takes – it's an expensive mistake otherwise and it's not always immediately obvious whether you should put petrol or diesel in – and check which side your fuel cap is before driving off.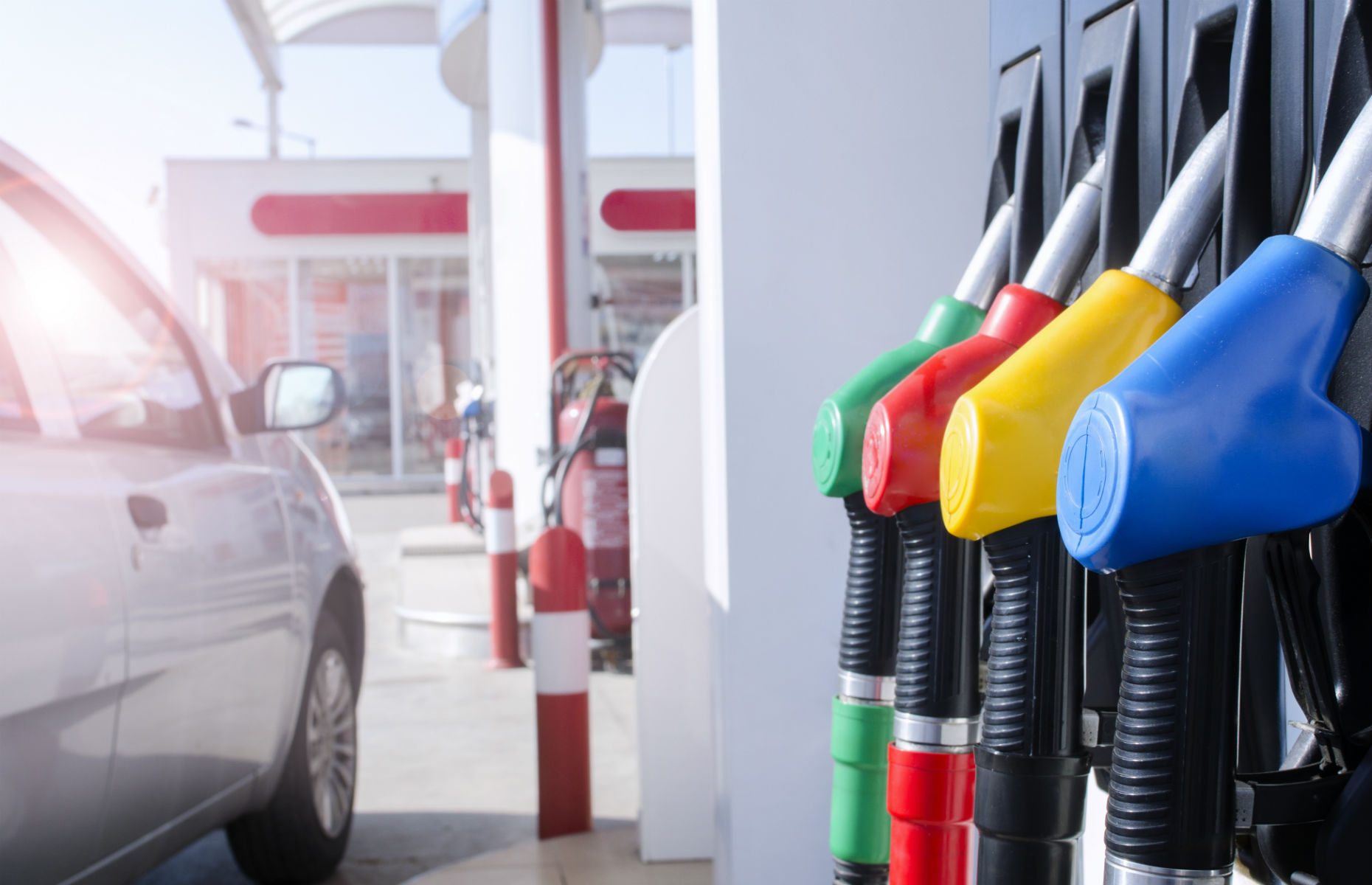 Aleksandar Malivuk/Shutterstock
Top tip: Don't be afraid to ask! If you can't find it in the manual, just ask at the hire desk. Staff should know the cars inside-out, so if you can't figure out how to release the handbrake, or you want to know how to pop the boot, just find someone to show you.
Read more: The ultimate East Coast road trip
4. Familiarise yourself with the bells and whistles
Once you've got the basics sorted (see above) then it's time to play with the fun stuff. Get your chosen radio stations tuned in, connect your phone via Bluetooth for music and calls, and find out if the car has an on-board satnav. Seek out the USB ports for charging your phone, find the cup holders for those early morning coffees and figure out how to work the sunroof for sunny day drives.
If you're taking on big motorways or highways, find out if the car has cruise control and how to use it – it'll make all the difference when your foot, ankle or knee gets sore from all the driving.
Syda Productions/Shutterstock
5. Practice makes perfect
For those reluctant to get straight out onto the open road, you might be able to have a brief practice around the rental company's car park. Alternatively, look up nearby industrial estates or residential areas that might make good, quiet places to practice driving on the other side of the road.
Top tip: Ask for directions! If you're hiring a car from the airport, trying to exit the place can be more stressful than driving on the open road. Ask for directions from an actual human so you don't have to just rely on signage and it'll all feel far less overwhelming.
6. Enjoy it
Once you're behind the wheel with a coffee in the cup holders and some music blasting out, don't forget to breathe and enjoy it. There's a unique feeling of freedom and liberation in driving abroad, so embrace the flexibility of your road trip.
Stop off at a shop to pick up snacks and find a picnic spot somewhere on your route, or duck into a roadside diner – especially fun in the USA – to really road trip like a local.
Read more: America's most scenic roads
If you're driving through the mountains, find out where there might be some fantastic viewpoints for a leg stretch and a snack, or if you're on a coastal route, pull up at a beach for a quick refreshing dip before hitting the road again.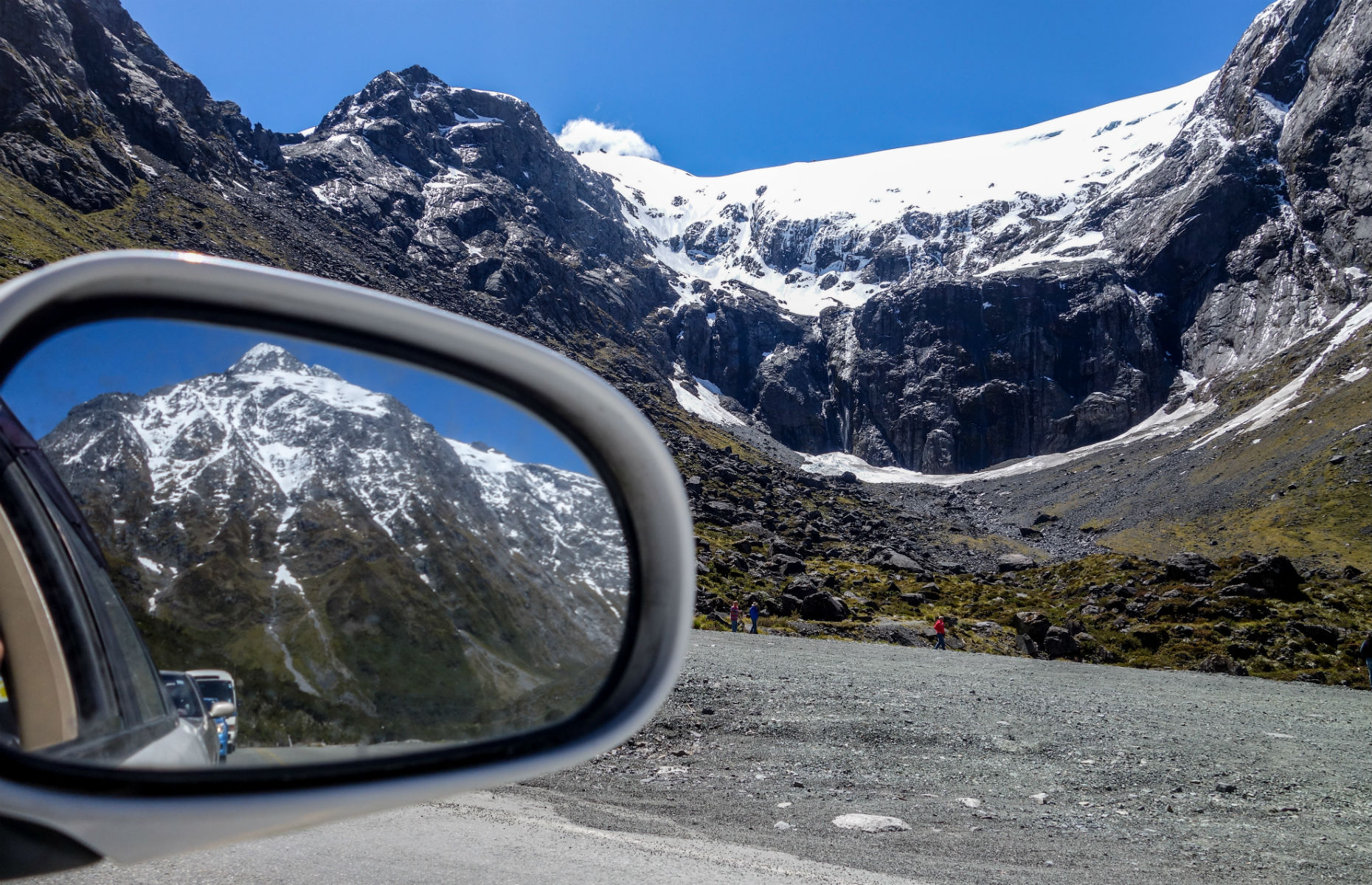 joaohcouto/Shutterstock
Main image: EpicStockMedia/Shutterstock
Read more: Route 66 in three days: the ultimate easy road trip planner
Be the first to comment
Do you want to comment on this article? You need to be signed in for this feature