The best rewilding experiences in Scotland during 2020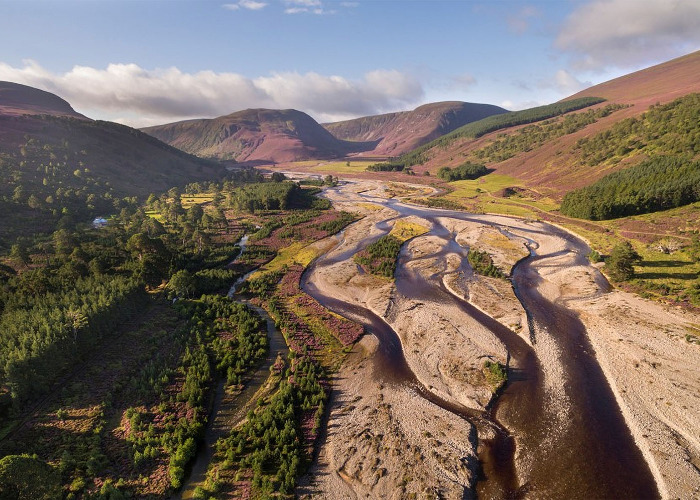 Help restore the landscape of the Scottish Highlands to its natural state, see wildlife return to reinvigorated habitats or recharge yourself on an awakening retreat – Scotland is leading the way in the British Isles when it comes to rewilding projects
Scotland is much admired for her natural beauty but while parts of the country retain their rugged good looks as nature intended, much of the landscape has been transformed over centuries due to deforestation, the introduction of foreign trees and plants, and the hunting to extinction of once native wildlife.
Rewilding aims to rectify all that. The buzzword was first coined by US environmentalist David Foreman in the 1980s. However, the term has been given a new sense of urgency in recent years and in Scotland more nurturing projects are currently underway than in any other part of the British Isles and Ireland.
READ MORE: 6 no-fly routes for 2020
But what exactly is rewilding? Put simply, it is the rebuilding and restoring of ecosystems that have been affected by too much human interference in the hope that natural, or 'wild', processes can be reinstated and plants and animals once native can return.
With climate change weighing heavy on people's minds, in theory rewilding projects should reduce carbon emissions as well as create genuine wildernesses for us to escape to and provide a legacy for generations to come – many projects look decades if not centuries into the future.
Read on for some of the most interesting rewilding projects currently taking place across Scotland.
See the Highlands as they should be
On Glenfeshie estate in the Cairngorms in the Scottish Highlands, you can see large-scale rewilding in practice, in the very region that inspired that most iconic of Scottish paintings, Monarch of the Glen.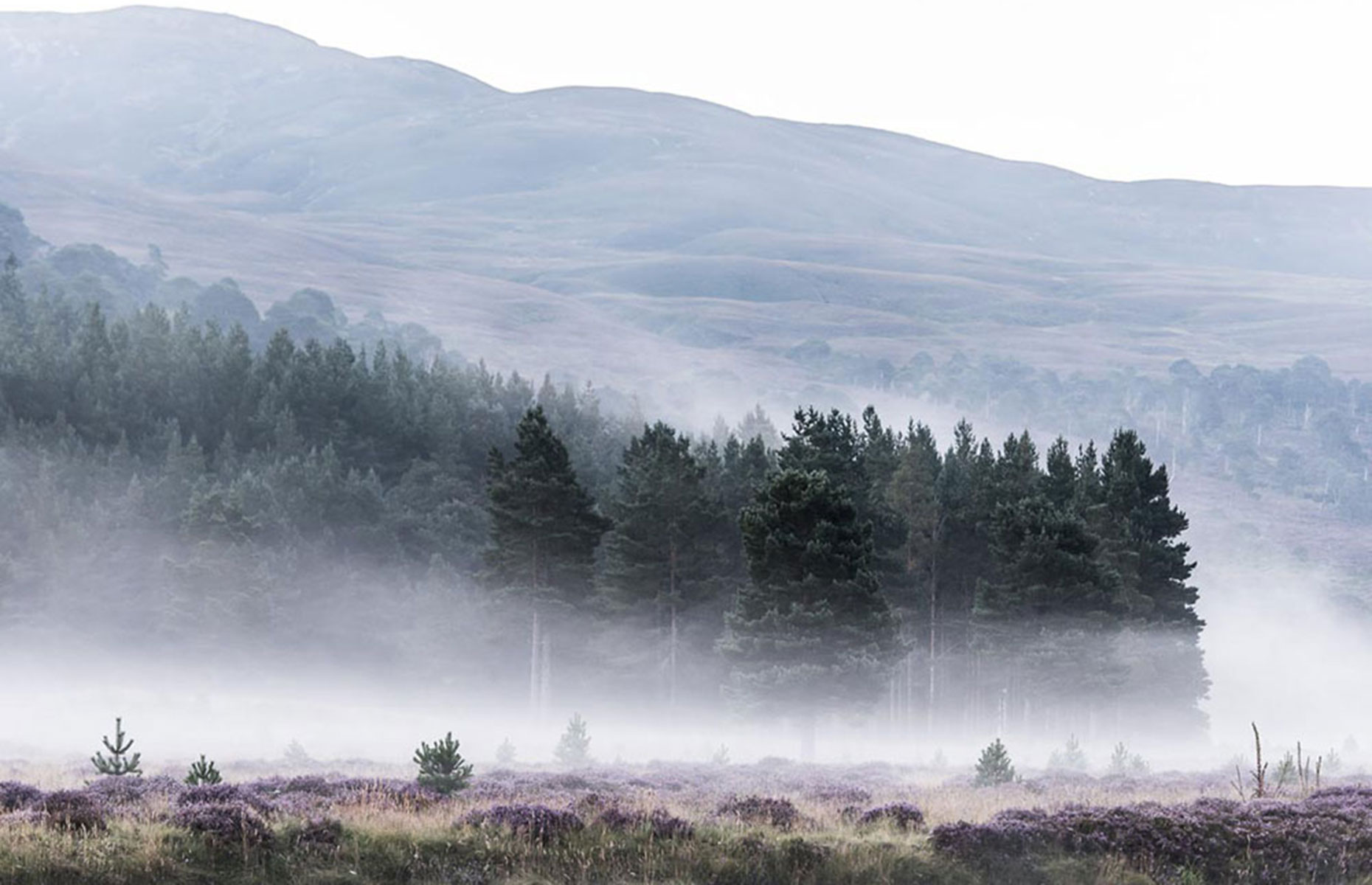 Courtesy Martin Kauffman/Glenfeshie Estate
The ambitious project on the Glenfeshie Estate, home to some 45,000 acres, is no flash-in-a-pan idea but rather a fleshed out 200-year plan in which it is hoped habitats can be enhanced and species and ecological processes that once thrived here can return.
The estate is open to walkers and cyclists at all times who can explore the acres of glens, flanked by ancient Caledonian forest, and look out for golden eagles in the skies above, the elusive Scottish wildcat and many more plants and animals found in few other places in Britain.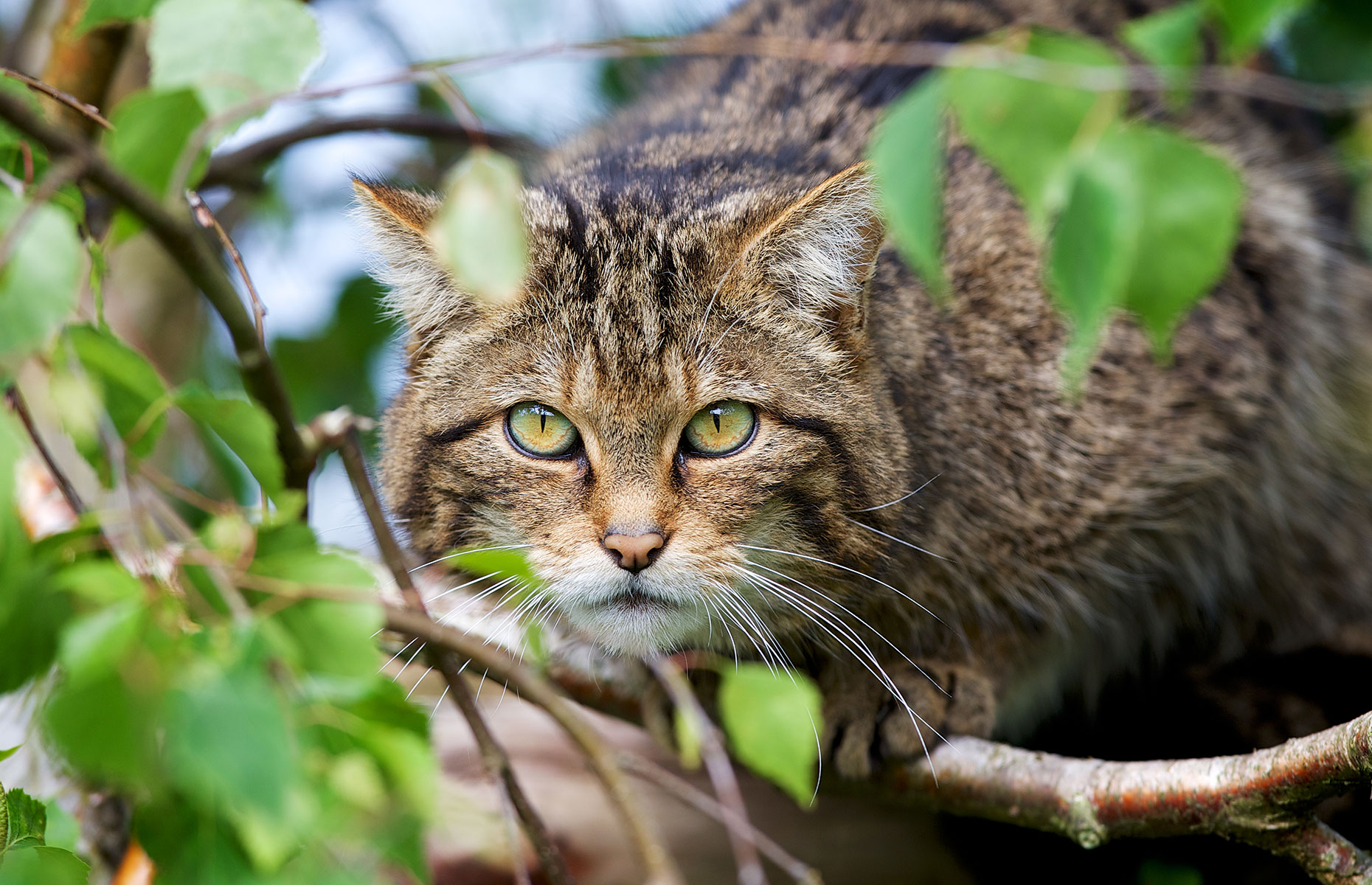 Mark Bridger/Shutterstock
There are few gimmicks – here it really is all about stripping things back, breathing in pure air, jumping into ice-cold lochs and rivers and listening out for nature as you ponder on life.
If you want to stay on the estate, you'll have to rent one of the two Victorian cottages or the lodge (which sleep 6, 10 and 12 respectively), but you can do so in the knowledge that you'll be contributing towards the important conservation work undertaken here. Alternatively, you could join Wilderness Scotland's Big Picture Rewilding Retreat based out of here in October 2020, in which expert guides and rangers will talk you through the work that goes into restoring the landscape and take you on wildlife-spotting expeditions.
The return of the red squirrel
Alladale Wilderness Reserve, in the northern Highlands, is home to diverse wildlife, including a thriving population of red squirrels, which were returned here in 2013.
READ MORE: 9 things not to miss in the Scottish Highlands and Islands
An estimated 75% of the UK's red squirrels are found in Scotland but even these are under threat due to the invasive grey squirrel and a shortage of food.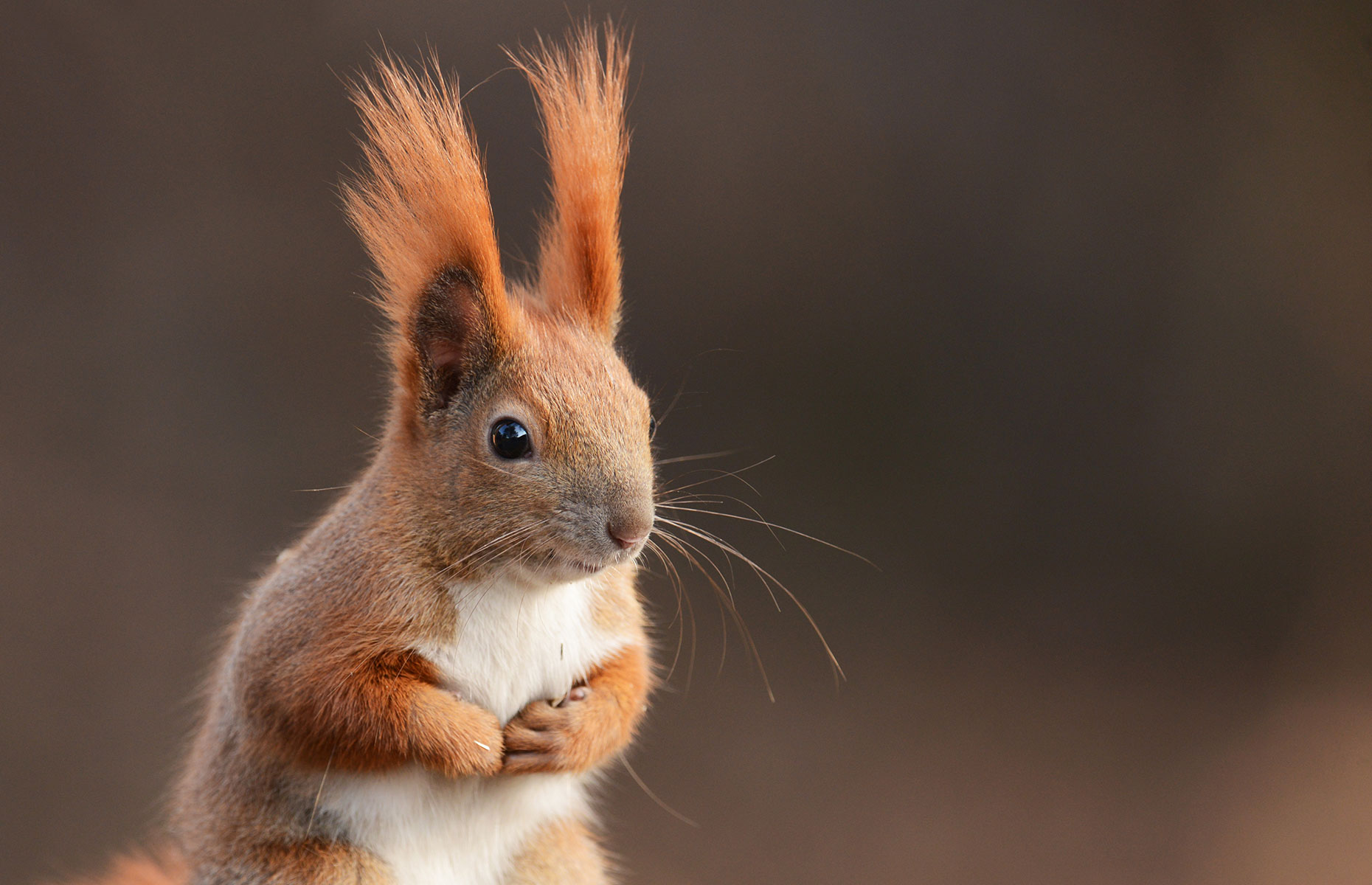 Piotr Krzeslak/Shutterstock
Released in the greater Amat, Croick, and Alladale area, red squirrels are doing well here and feeders have been placed throughout the reserve to encourage movement. It's hoped that as Alladale's replanted forests grow there will be enough food to sustain them.
The squirrels, which can be hard to spot in other parts of Scotland, are seen daily around Alladale Lodge, where luxury accommodation is available, and there have also been sightings near the reserve's two cottages, Ghillie's Rest and Eagle's Crag.
For a more basic visit, you can stay in the reserve's bunkhouse, while if it's more personal rewilding you're after then the Rewild Yourself retreat in late June sounds like a thoroughly reinvigorating few days in which you'll engage in 'silence' sessions, a 'solo-in-nature' experience and meditation and yoga in the most soothing of environments.
Beavers are back
The reintroduction of beavers in Scotland is deemed a rewilding success story. Though the rodents were hunted to extinction here 300 years ago, a reintroduction programme led to them being reclassed a native British species in 2016.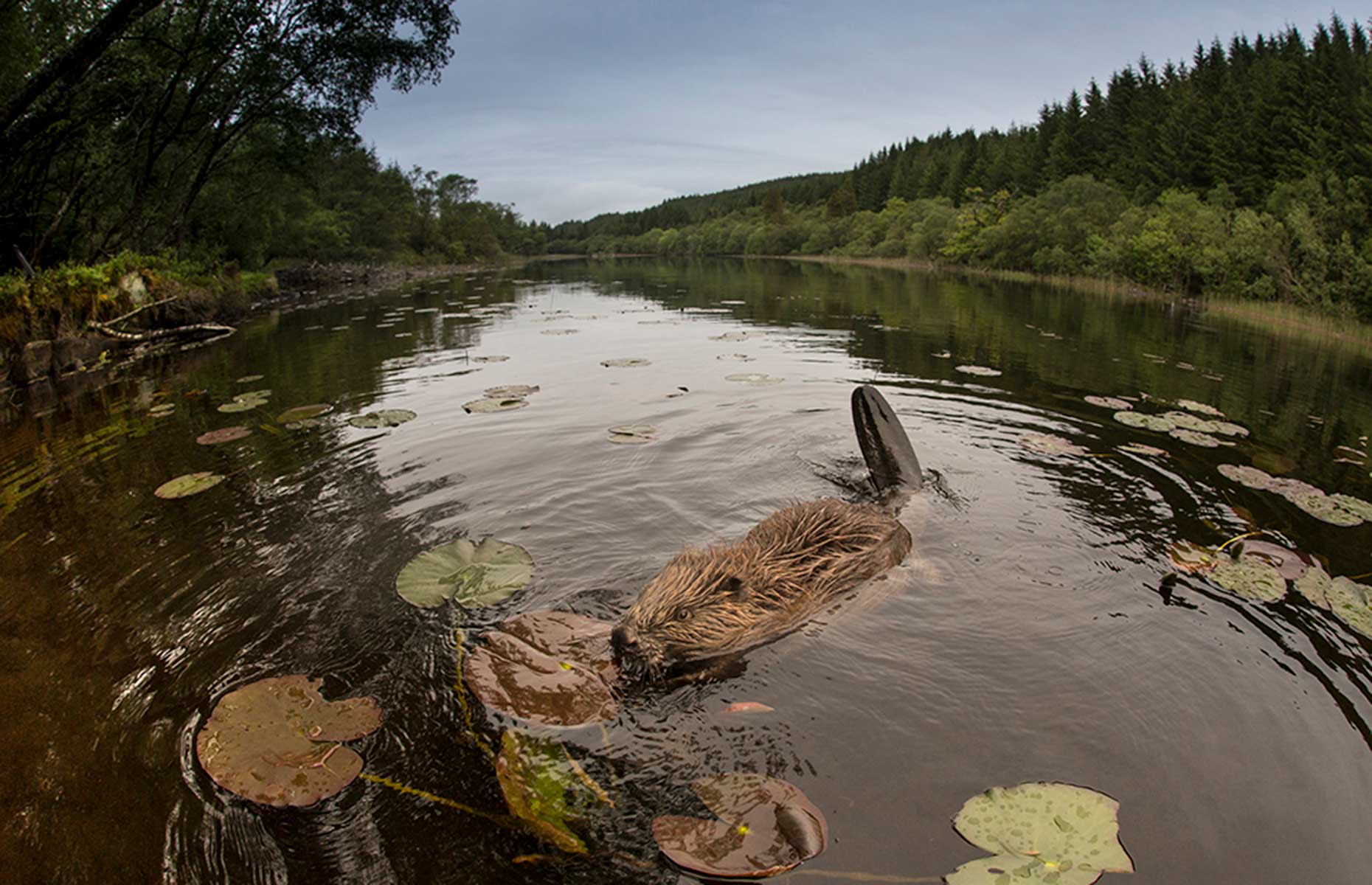 Rewilding Escapes
According to the Scottish Wildlife Trust, beavers are an essential cog in the ecosystem, creating new wetlands that help regulate flooding and reinvigorate woodland.
In May, you can join the Wilding out West trip with Rewilding Escapes in and around the Argyll coast in western Scotland.
You'll visit remnants of the old Celtic rainforest, which once spread out along much of the west coast, and which will be carpeted in bluebells at this time of year, and take an evening safari to hopefully catch a glimpse of beavers in the wild.
READ MORE: Why I chose not to fly for a year
Save our seas
With over 700 islands and thousands of miles of coastline, protecting and conserving Scotland's marine life is a key part of its ecological future.
If you fancy yourself something of a scientist, then you could pay to board Silurian, one of the research vessels used in the filming of Blue Planet, from April to October on a research trip with the Hebridean Whale and Dolphin Trust.
Hebridean Whale and Dolphin Trust/Facebook
Your job? To help monitor whales, dolphins, porpoises and basking sharks off the Scottish west coast alongside marine mammal field biologists. Trips last from 7-12 days and start at £995 and with no pre-planned itineraries, you'll no doubt feel like a bona fide seafarer by the end.
If marine biology really appeals there are other projects to get involved with, including the Community of Arran Seabed Trust, which aims to restore the seabeds around Arran and the Clyde that have been badly damaged by trawlers and scallop dredgers.
The good news is, it works: thanks to a No Take Zone in Lamlash Bay (pictured below), marine life has recovered so much that it is once again helping to sustain the livelihood of those dependent on fishing and tourism, and the bay has become a popular diving destination.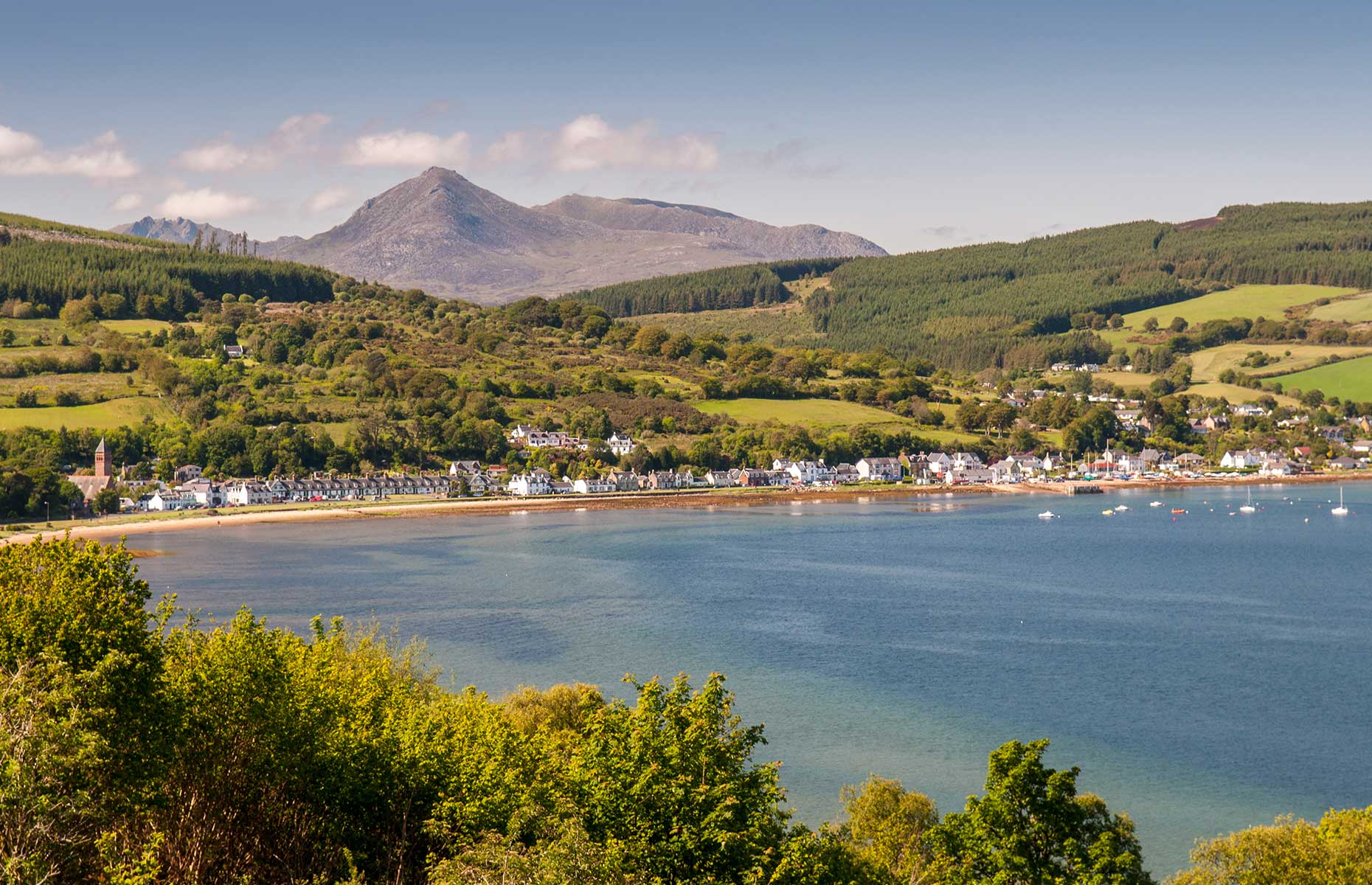 Joe Dunckley/Shutterstock
The lungs of the Planet
Trees for Life is on a mission to rewild Scotland's forests and its project at Carn na Caorach in Dundreggan is its biggest yet – covering an area of some 700 acres. Here, a programme is underway to plant native trees, which once spread across the Highlands, but which have been replaced with dense forests of firs and other non-native trees, or overgrazed by sheep and deer (the latter of which have no natural predator since wolves, bear and lynx became extinct).
Trees for Life/Facebook
By planting Scots pine and juniper on the lower slopes and downy willow and dwarf birch higher up, it is hoped these trees will thrive and in time the region will see the return of wood cranesbill, globeflower and alpine, which in turn will attract back polinating insects and small mammals.
You can donate money to the project or join one of Trees for Life's volunteering weeks, though you will have to join a waiting list as they are currently at full capacity for 2020.
Main photo: Wilderness Scotland
Be the first to comment
Do you want to comment on this article? You need to be signed in for this feature