Wales' royal town: a weekend away in Caernarfon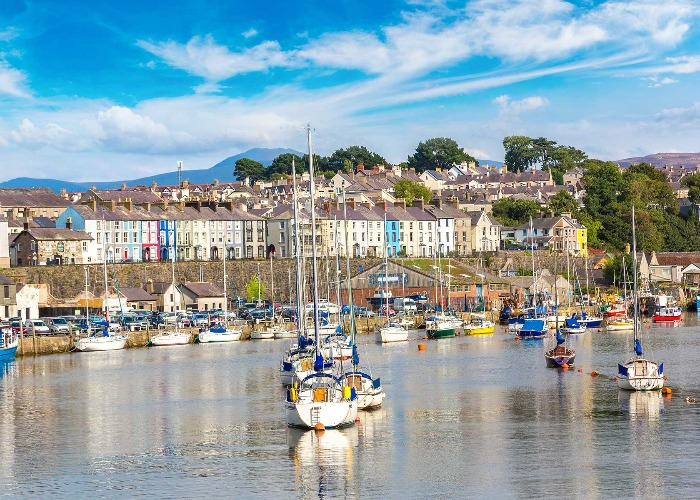 Fancy a trip back in time? The historic town of Caernarfon in north Wales offers majestic castles, cosy inns and Italian suppers fit for royalty.
Hugged by the Menai Strait on one side and breathtaking Snowdonia National Park on the other, Caernarfon makes an ideal base from which to explore the wider charms of north Wales.
But this quirky town has plenty to offer in its own right too. Its attractions range from the clutch of narrow historic streets, elegant Georgian buildings and stylishly redeveloped waterfront to the vibrant arts and music scene and Welsh-language culture.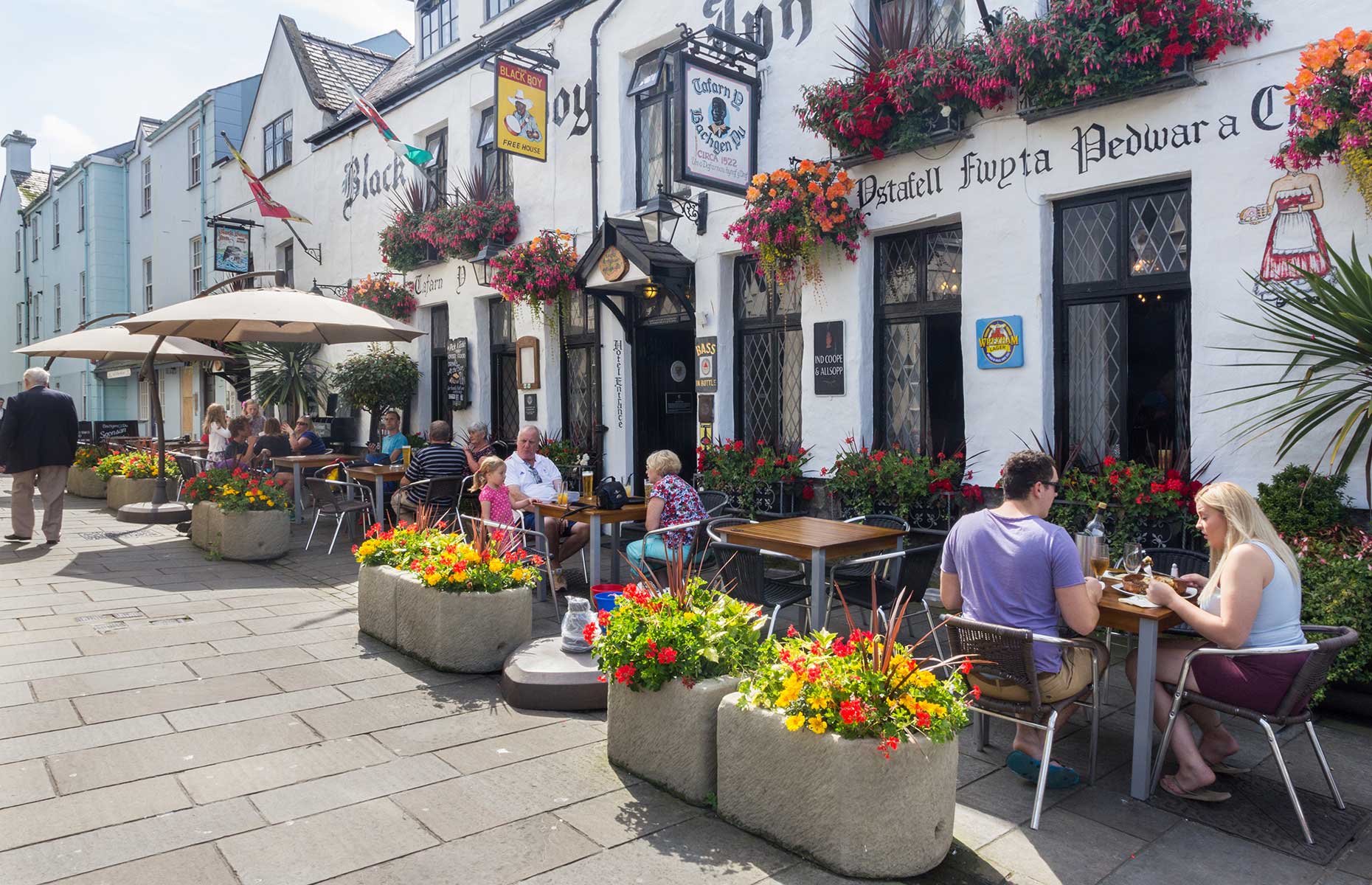 Kevin Hellon/Shutterstock
Caernarfon Castle is the star, of course: it was the birthplace of the first Prince of Wales (Edward II) in the 13th century and the location of the investiture of the current incumbent, Prince Charles, in 1969. Following that royal ceremony, interest in the walled town exploded with visitors heading here to see what the fuss was about.
With the historic moment likely to feature in the next season of Netflix's mega-hit show The Crown, Caernarfon could find itself the focus of international interest once again. Maybe get there before the crowds?
Read more: 6 reasons to visit Portmeirion village
Saturday
Check-in to: Black Boy Inn. Located on Stryd Pedwar a Chwech, the Black Boy, just a short walk from Caernarfon Castle, has been cheerfully dubbed the 'Welshest restaurant and pub in the world'.
One of north Wales' oldest inns, it dates back to the early 16th century and has providing comfort down to a fine art. Expect roaring log fires, low beams and a bar brimming with excellent tipples, both local and international, plus a good-quality restaurant.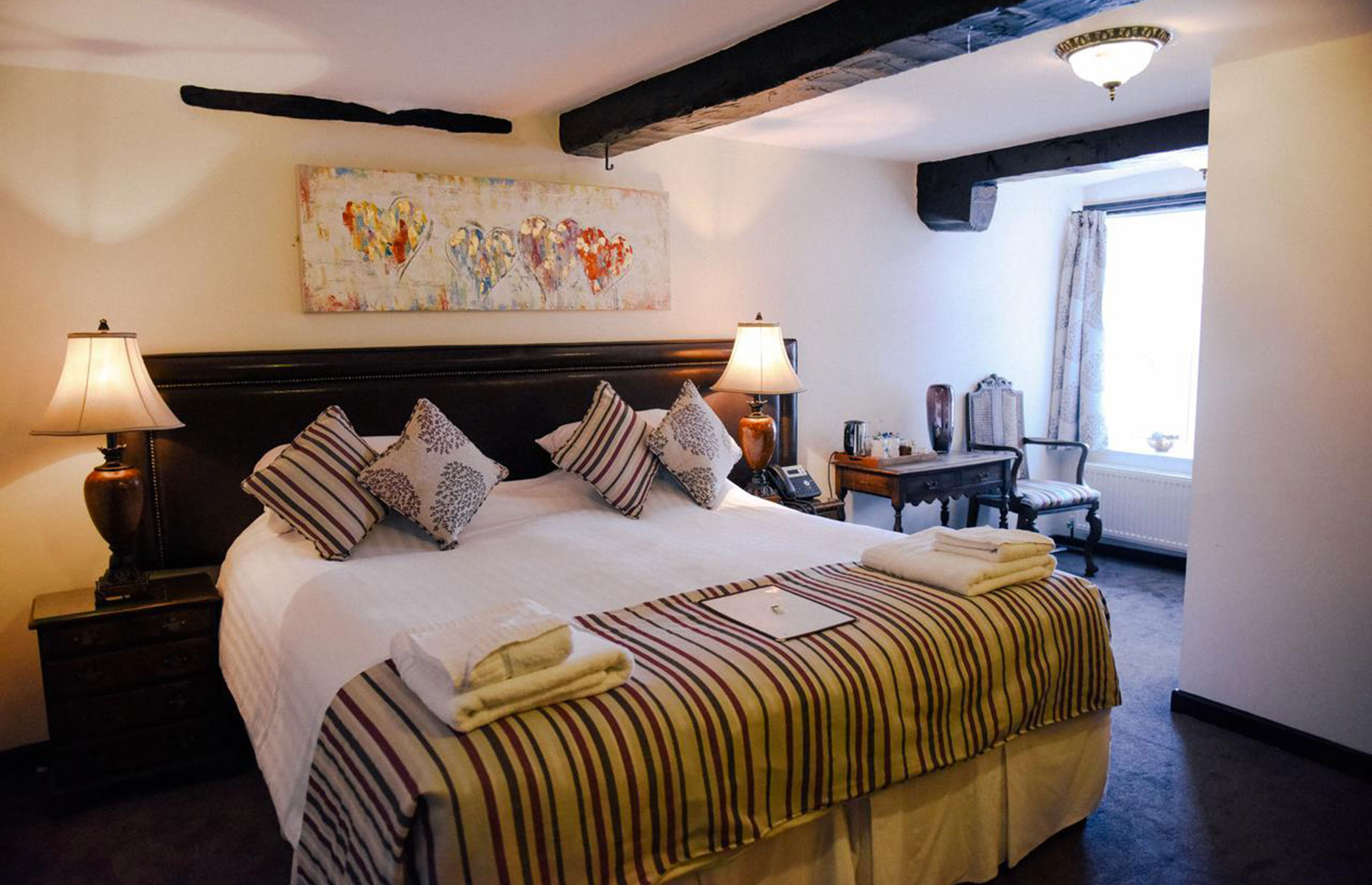 Black Boy Inn/Booking.com
The 39 en-suite B&B rooms, despite being updated to a high standard, retain their historic charm with local materials, handmade furniture and the odd creak for extra character.
Top tip: Learn a few words of Welsh. Caernarfon is a Welsh-speaking town; nearly 90% of residents are speakers. Taking a moment to master a few words will garner you many brownie points. Bore da (good morning), noswaith dda (good evening) and diolch (thanks) will serve you well. Duolingo can help with pronunciation which, contrary to popular belief, is pretty straightforward. Or maybe just ask at the bar at the Black Boy over a pint. Iechyd da (good health)!
Read more: Discover St Davids, Britain's smallest city
Take a tour of: Caernarfon Castle. You can't miss the majestic 13th-century castle perched on the riverside – it looms like a giant over the town. Built by King Edward I in 1283, it was intended as a display of military might to subdue to rebellious Welsh.
King Edward I's first son, the future King Edward II, was born in this new castle in 1284 – Edward I named him Prince of Wales granting him control of Wales and its incomes.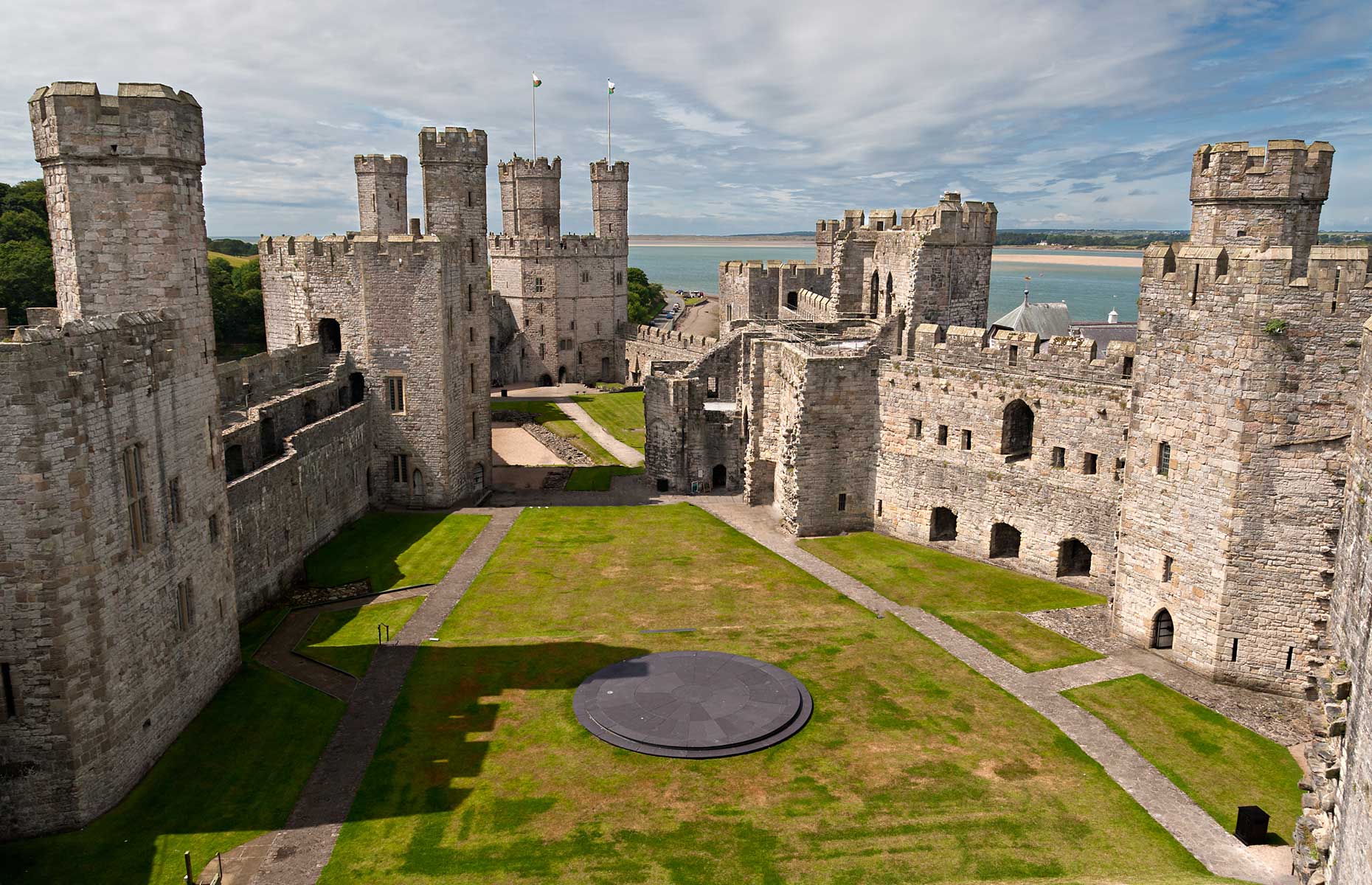 peresanz/Shutterstock
The castle has been a UNESCO World Heritage Site since 1986. Marvel at its unique polygonal towers, of which the Eagle Tower is the grandest, its three turrets crowning the western corner of the castle. Remember to look out for the colour-coded stones, which are carefully arranged in bands too.
Read more: Discover the Wales Coast Path with our guide
Two of the towers are home to the museum of the Royal Welch Fusiliers, which tells the story of more than 300 years of service by Wales's oldest infantry regiment.
Lunch at: Caffi Maes. This busy, quirky little café is located in a square adjacent to the castle and is perfect for a post-castle pit stop. Try the authentic Welsh rarebit swilled down with a nice cup of tea.
Take a stroll around: the town walls. Caernarfon is encircled by a 2,408-foot (734m) loop of walls emanating from the castle. Built between 1283 and 1285, the walls include eight towers and two twin-towered gateways, which, along with the castle, form part of the UNESCO Site.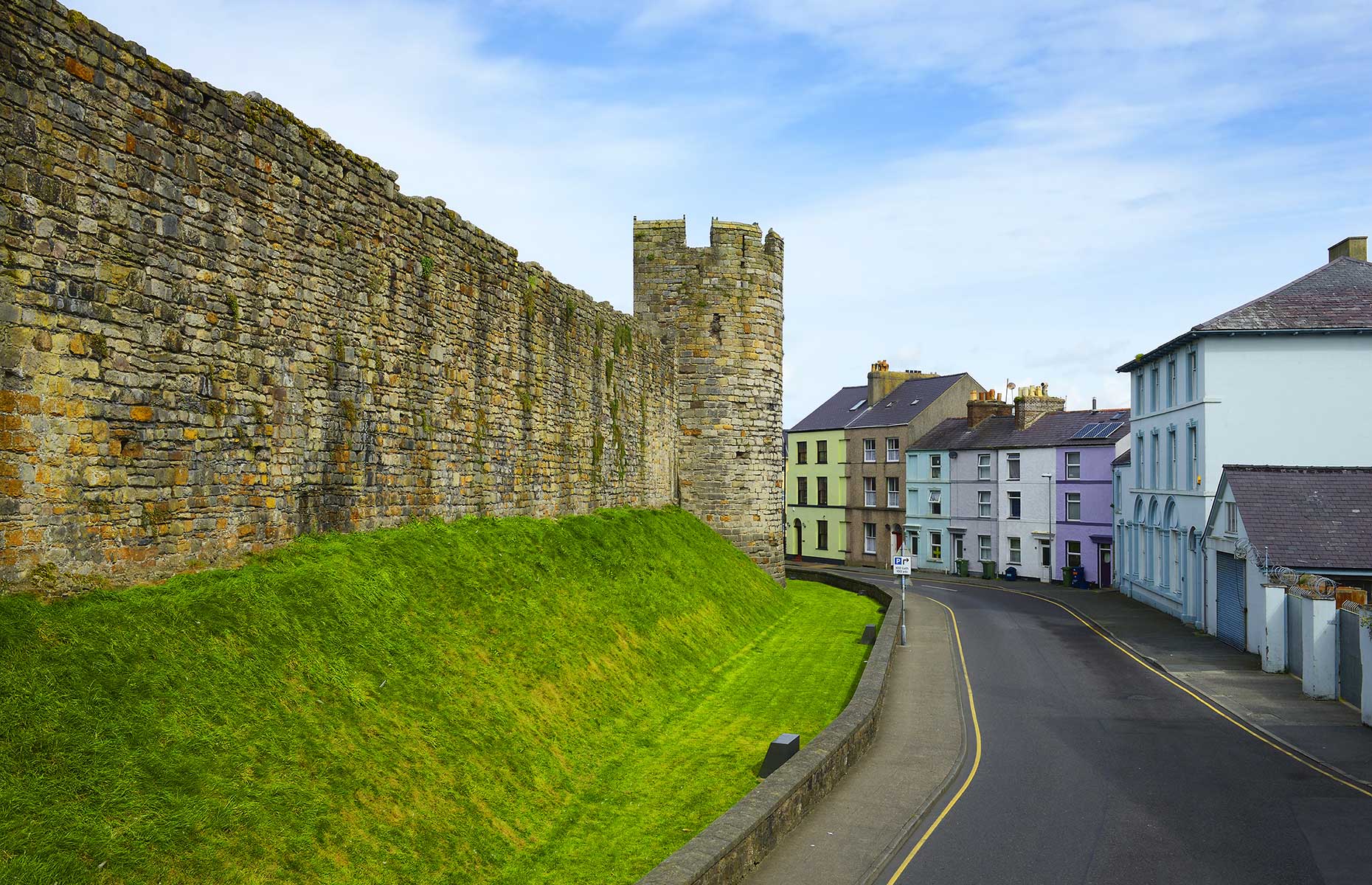 Pecoold/Shutterstock
Sadly, only a small section is directly accessible to the public but following their outline around town is a great way to explore the streets. Don't miss Porth-yr-Aur, known as the Golden Gate or West Gate. This harbourside gateway was one of two entry points during the medieval period. Named in honour of the setting sun, local legend says those passing through must not speak or bad luck will befall the speaker.
Eat dinner at: Osteria. You may not be expecting fine Tuscany-inspired fare down a narrow, cobbled street called Hole in the Wall in north Wales but here it is. Specialising in serving well-cooked, simple ingredients in a relaxed, friendly environment, Osteria is popular with locals and visitors alike.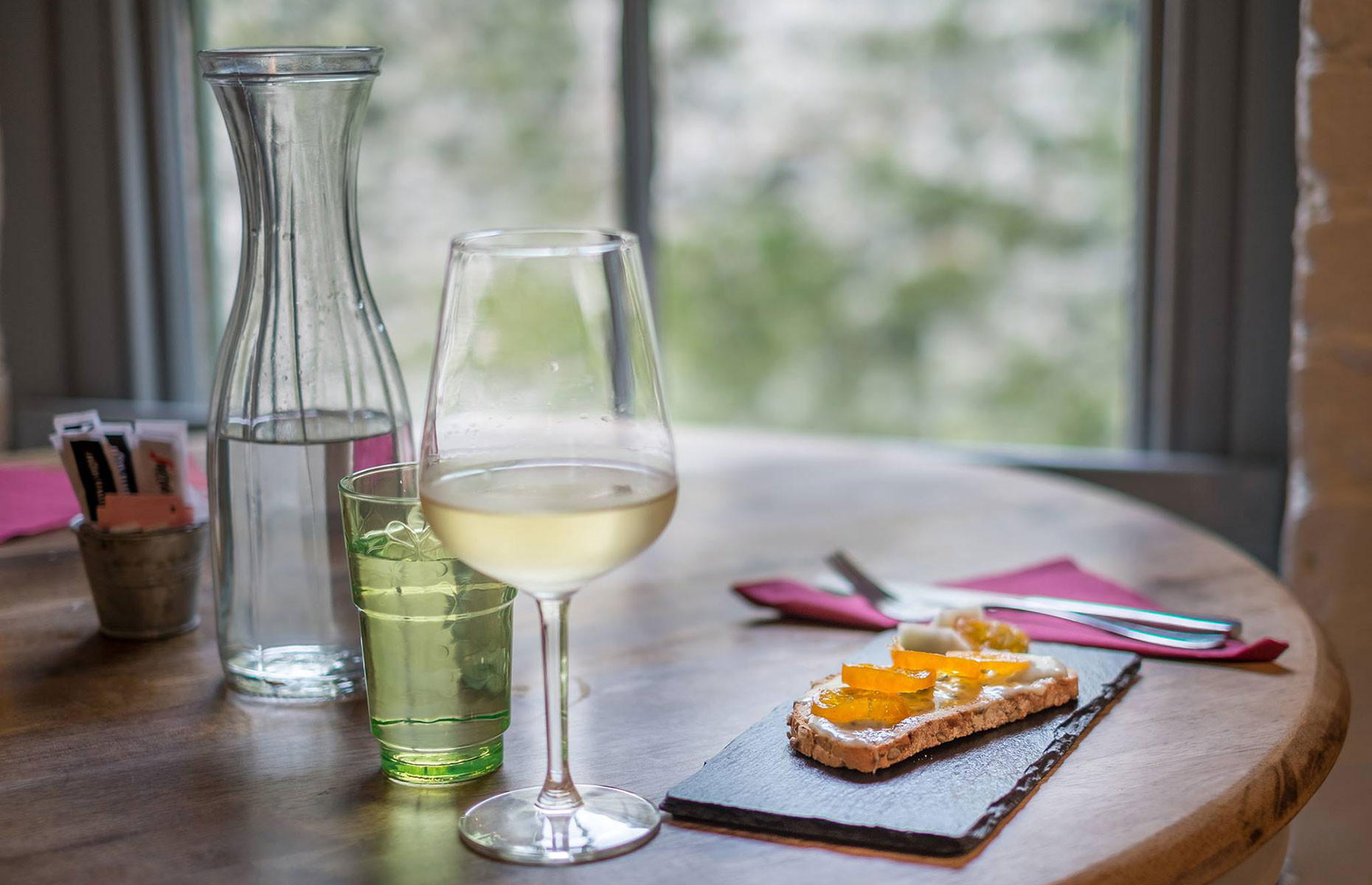 Osteria Caernarfon/Facebook
Have a nightcap with the locals: Just a few steps down Hole in Wall Street – which hugs the ancient town walls – you'll find the eponymously named Hole in the Wall pub. This is a real pub. Expect well-priced pints, chatty locals and friendly service. You won't find anything too fancy, like food or fine wine, but embrace the atmosphere and have fun trying out those Welsh phrases.
Sunday
Blow away the cobwebs: on the Festiniog and Welsh Highland Railways. The 25-mile long restored narrow gauge railway is the UK's longest heritage line. The trains are also hauled by the world's most powerful narrow gauge steam locomotives as they amble through some stunning locations en route to Porthmadog.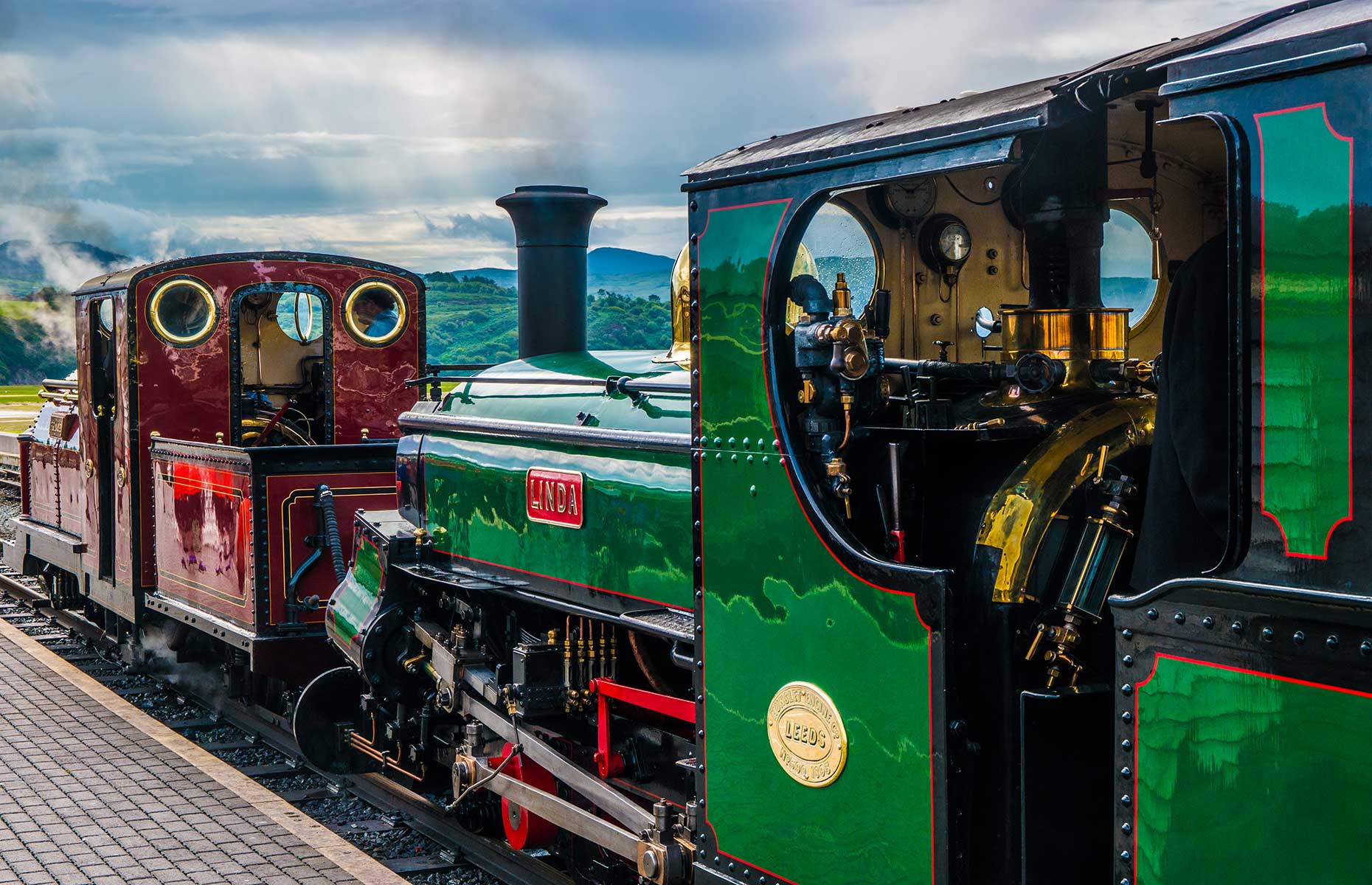 Henrykc/Shutterstock
You can hop on board just beneath the castle walls, and enjoy the climb from sea level to more than 650 feet (198m) to the foothills of Snowdon, before zig-zagging back down steep hillside to picture-perfect Beddgelert, then pushing on to the magnificent Aberglaslyn Pass and finally Porthmadog. Heritage doesn't mean uncomfy either: the first-class Pullman is pretty luxurious with freshly cooked food served at seats. Timetables vary.
Take a break: at Y Gegin Fach coffee shop. If all that mountain air gives you an appetite, head to Y Gegin Fach, or the Little Kitchen in English. This small café really is like a tiny kitchen. Only open for lunch during the summer, it's a very Welsh affair serving up traditonal rarebit, faggots, and Welsh cakes. It'll make you wish you had a Welsh granny to visit every week.
Read more: 11 more reasons to love Wales
Find a secret spot: at Ben Twthill. Take the winding path up to the top of the stoney mound and you'll be rewarded with some of the best views of the coast and Snowdonia from right in town. The hill was the location of a fierce battle during the Wars of the Roses, and hosts a memorial to those who died in the Boer War.
Grab some culture: Galeri. Caernarfon may be a small town but it has a cracking Welsh music scene and some brilliant theatre. A trawl of the pubs on a Saturday night will turn up the former. For the latter, head to Galeri on Doc Victoria, a non-profit arts centre where you'll find a new cinema playing blockbusters and indie film, gigs by Welsh- and English-language artists, fantastic touring theatre, art exhibitions, and classes, dance, comedy and workshops. Plus, there's a lovely café bar with views of the marina.
Rest your head: Seiont Manor. If all that culture and fresh air has made you weary, make restful Seiont Manor your home for the night. The country house hotel, a former 18th-century farmstead, is a few miles south of the town nestled in the shadow of Mount Snowdon, and surrounded by farmland, lakes and rivers.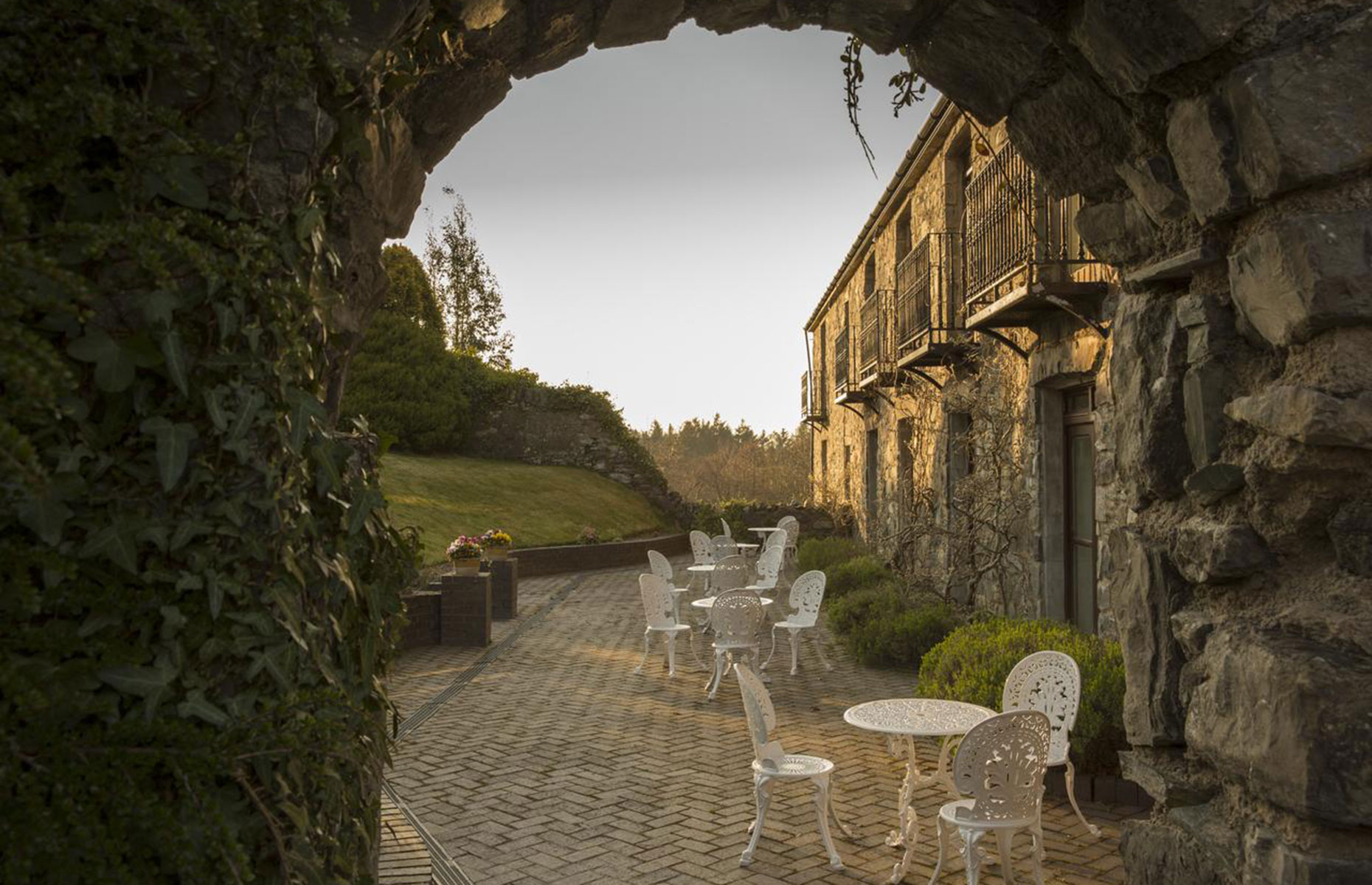 Seiont Manor/Booking.com
Each room has its own Juliet balcony or private terrace so you can soak up the scenery before taking a dip in 40-foot (12m) indoor swimming pool to cool off and indulging in local ingredients served at its Llwyn y Brain restaurant. The chilled-out vibes will soon have you heading for sweet Welsh dreams.
Be the first to comment
Do you want to comment on this article? You need to be signed in for this feature