6 essential experiences in Florida's New Smyrna Beach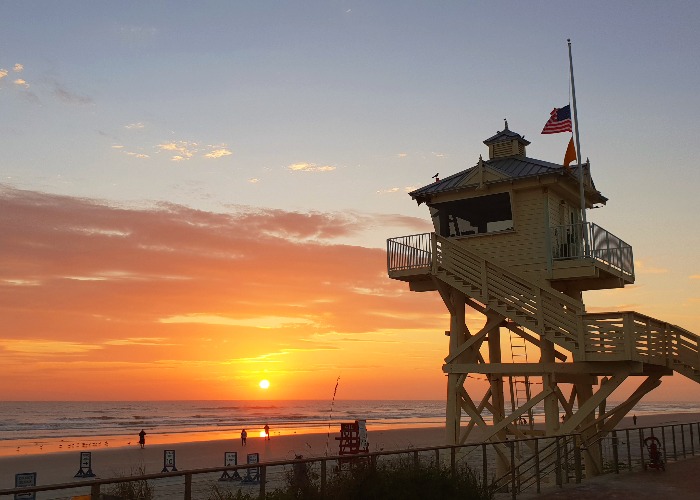 Uncrowded sands, spectacular sunrises and craft beers – this genteel city on the Sunshine State's east coast proves Florida isn't just for kids...
Dominated by palm trees, New Smyrna Beach is where 13 miles of impeccable white sands meet bright blue skies and where charming Southern lifestyle mixes with cool surfer vibes. Stretched along the Atlantic coast south of Daytona Beach, New Smyrna feels like a deep relaxing breath away from the rest of the world. It's impossible to stay here and not feel an inexplicable surge of joy and love for life.
Just an hour away from Orlando International Airport, this corner of the world is where you'll find incredible seafood, a tight-knit community feel and sunrises good enough to rival best impressionist paintings. If you're looking for an escape that's far from the madness of Orlando's most famous theme parks and Miami's everlasting party vibe, New Smyrna Beach is where you'll find paradise you never knew existed.
1. Make friends with dolphins
It's impossible to come to New Smyrna and not see dolphins. Although several species live in the waters around Florida, bottlenose dolphins are the most common. Start your day at the Black Dolphin Inn, a stunning boutique hotel with unparalleled views of the Indian River North, where dolphins come to frolic by the dock. Paddleboard NSB offer paddleboard and kayak rentals as well as tours around the intercoastal waterways with plenty of opportunities to paddle among a pod of dolphins, see manatees and spot a wide range of sea birds, including grey and white pelicans and American white ibis. In the evening, hop on the Turtle Mounds River Tours sunset cruise and keep your eyes peeled for dolphins that like to follow the boat with the changing hues of pink, orange and yellow in the background.
2. Gorge on seafood
A mash-up of Southern cooking, Latin influences and abundance of seafood results in a vibrant food scene that will satisfy any appetite. Sit down at CorkScrew Bar & Grille for fantastic scallops, stop by Yellow Dog Eats for tacos and enjoy a poke bowl and ahi tuna nachos at Ricky's Canteen. Outriggers Tiki Bar and Grille at the New Smyrna Marina is great for boozy, tropical cocktails and the legendary key lime pie while JB's Fish Camp offers Old Florida crab shack feel with a seemingly endless menu of seafood dishes.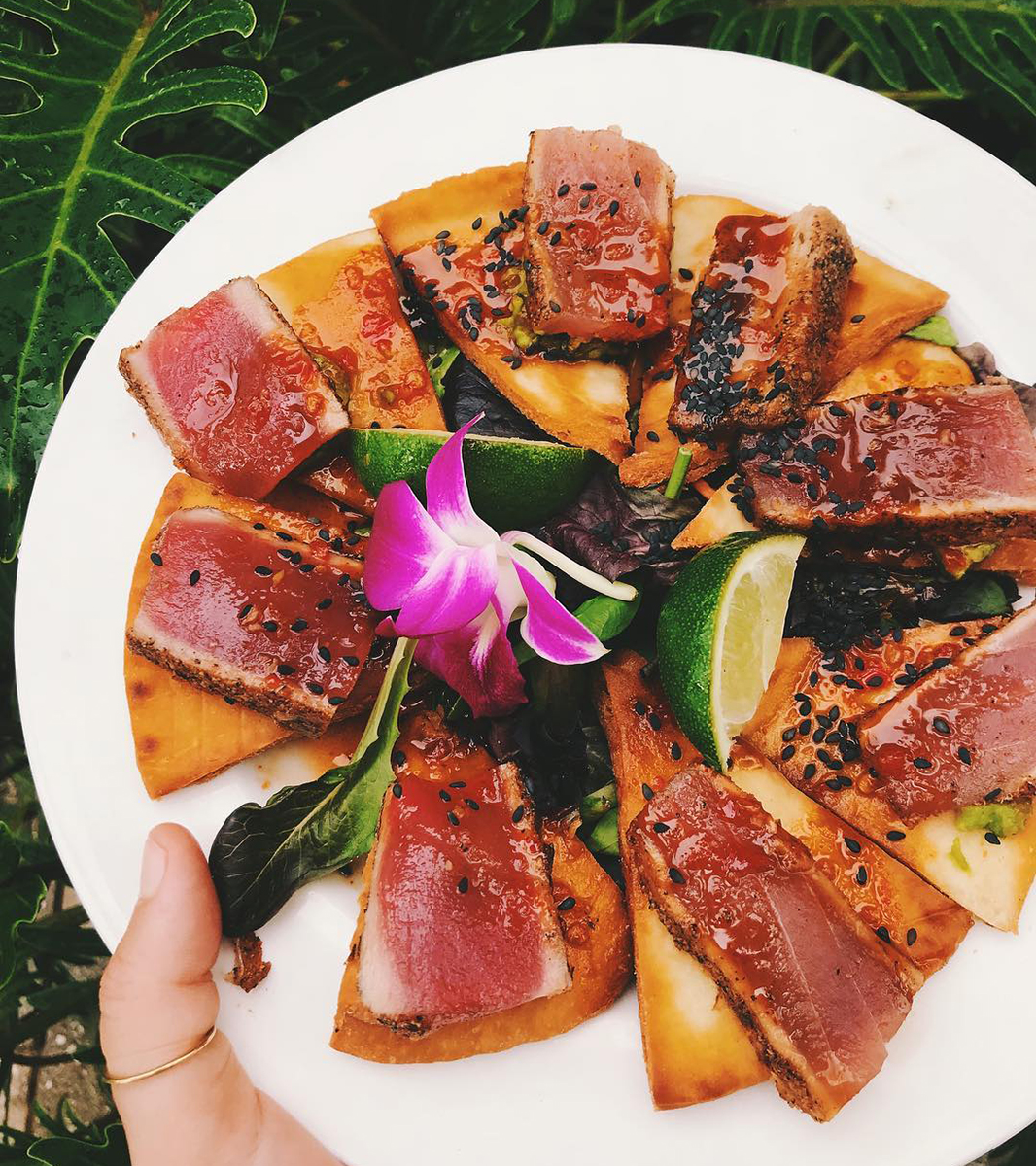 Outriggers Tiki Bar and Grille/Facebook
3. Enjoy the beach life
New Smyrna's coast is undoubtedly its main attraction so make the most of your time on the beach by checking in at the SpringHill Suites by Marriott. It's worth splashing out on an oceanfront room as you'll be treated to stunning sunrises in the morning while the crashing waves will lull you to sleep at night.
The heart and soul of New Smyrna's beach life is Flagler Avenue. During the day the street is a shopping hub, lined by quirky boutiques and one-of-a-kind shops. At night it transforms into a lively destination for a dinner and a few drinks. Flagler Tavern is a particularly great with its outside decks, upstairs speakeasy and two bars.
After you've enjoyed a long walk on the beach, The Breakers is an unmissable lunch stop. With burgers consistently voted among the best in Central Florida, there's plenty to choose from. The Hawaiian is topped with American cheese, BBQ sauce and a slice of pineapple. Controversial – yes. Incredibly delicious? Most definitely.
4. Get back to nature
One of the many reasons why New Smyrna is such an attractive holiday destination is its rich offering of outdoor activities that give you a chance to enjoy the area. Rent trendy cruiser bikes from The Salty Mermaid and pedal through the white sands of the beach until you reach Smyrna Dunes Park. Here, more than two miles of boardwalk snake through the park that consists of five unique ecosystems – ocean, river, dunes, scrub zone and saltwater marsh. Keep your eyes open for the diverse wildlife that lives here.
If you're keen to give surfing a go, New Smyrna has more than 300 surfable days a year and is consistently recognised among the world's best surf spots. Below the surface, you'll find eco-friendly artificial reefs purposely built to create habitats for many marine animals, including grouper, barracuda and snapper. Whether you're a seasoned diver or looking to do your first dive, there are plenty of shops to get you prepped for the journey below.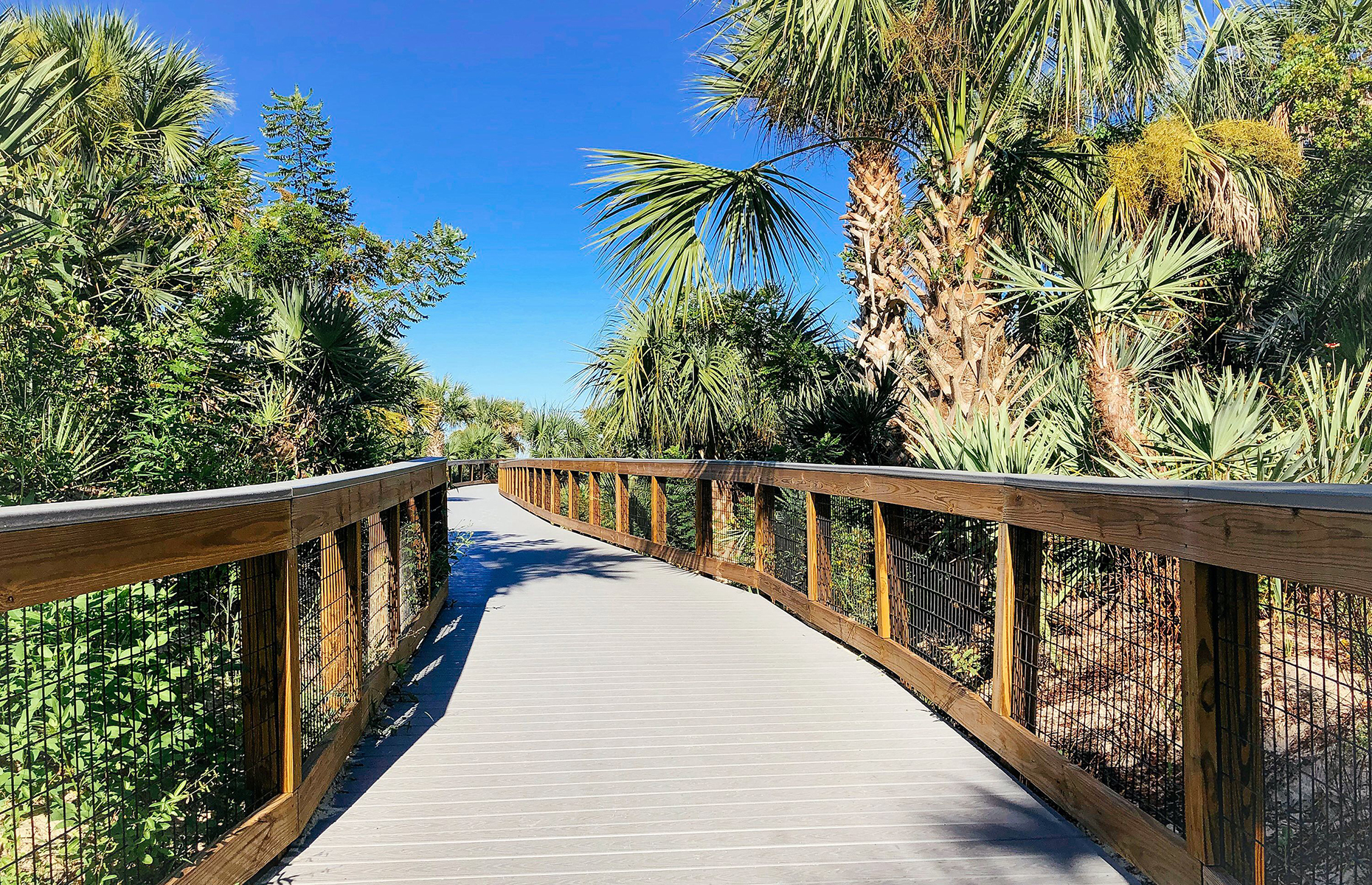 New Smyrna Beach Area Visitors Bureau/CB
5. Taste the local tipples
It's no secret that all of America is enjoying an artisan microbrewery boom at the moment so don't miss out on an opportunity to try what the locals are drinking. New Smyrna Brewing Company offers an ever-changing list of beers at their tap room as well as guest brews and live music on Fridays and Saturdays. Feeding Frenzy, a take on an Irish red ale with notes of caramel and roasted malts, is a particular favourite. The pale lager-like Grab Her By the Pilsner is a lighter option, while Turnbull Reserve is a full-bodied stout that's been aged in bourbon barrels.
The Half Wall Beer House offers a selection of beer flights, including Florida Vacation – a four-beer selection that showcases craft brews from the Sunshine State. Another unmissable stop on New Smyrna's drinks map is the Sugar Works Distillery. This family-owned craft distillery specialises in rum, whiskey and moonshine. It's definitely worth popping in for a tasting of these unique small-batch spirits made with locally sourced ingredients.
6. Get to know the local community
Palm tree-lined Canal Street in New Smyrna's downtown is at the heart of the city's small-town feel. Without any chain shops or restaurants in sight, the street has plenty of character. At the heart of New Smyrna's creative community is The Hub on Canal. Open seven days a week, it's where local artists come to make and sell their creations, from painting and photography to jewellery and shoe-making.
The six-mile-long Waterfront Loop is an excellent way of getting to know this laid-back city while the New Smyrna Museum of History tells the story of the city's development, from the arrival of the British and the Spanish in the 18th century to the American Civil War and the rise of East Coast surfing in the 1960s.
READ MORE: The top 50 things to do in Florida
For more information on New Smyrna Beach, Florida, go to www.visitnsbfl.com. Rooms at Black Dolphin Inn start from $179 per room, per night, including breakfast. Rooms at SpringHill Suites by Marriott New Smyrna Beach start from $159 per room, per night, including breakfast. Virgin Atlantic operates daily flights between London Gatwick and Orlando with fares starting from £328 return.
Be the first to comment
Do you want to comment on this article? You need to be signed in for this feature