6 ways to get some R&R in The Palm Beaches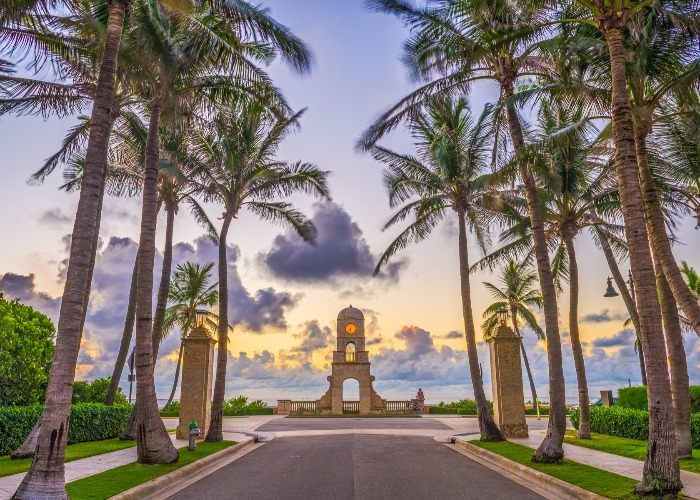 From rose quartz sand massages to poolside bottomless brunches, relax in style in Florida's playground for adults…
As you cruise into The Palm Beaches it's hard to believe that you're just an hour's drive from sizzling Miami. While they both attract the jet set thanks to their 5-star resorts, pristine beaches and high-end entertainment, this sun-kissed stretch in the eastern reaches of Florida feels a world away from its party-hard neighbour.
Although The Palm Beaches consists of 39 towns and cities and 15 districts, it has a charming small town feel with streets neatly lined with elegant candy-coloured buildings, upmarket boutiques and bustling cafés. In fact, the pavements here are so clean it feels like a team of fairies have come and swept them overnight.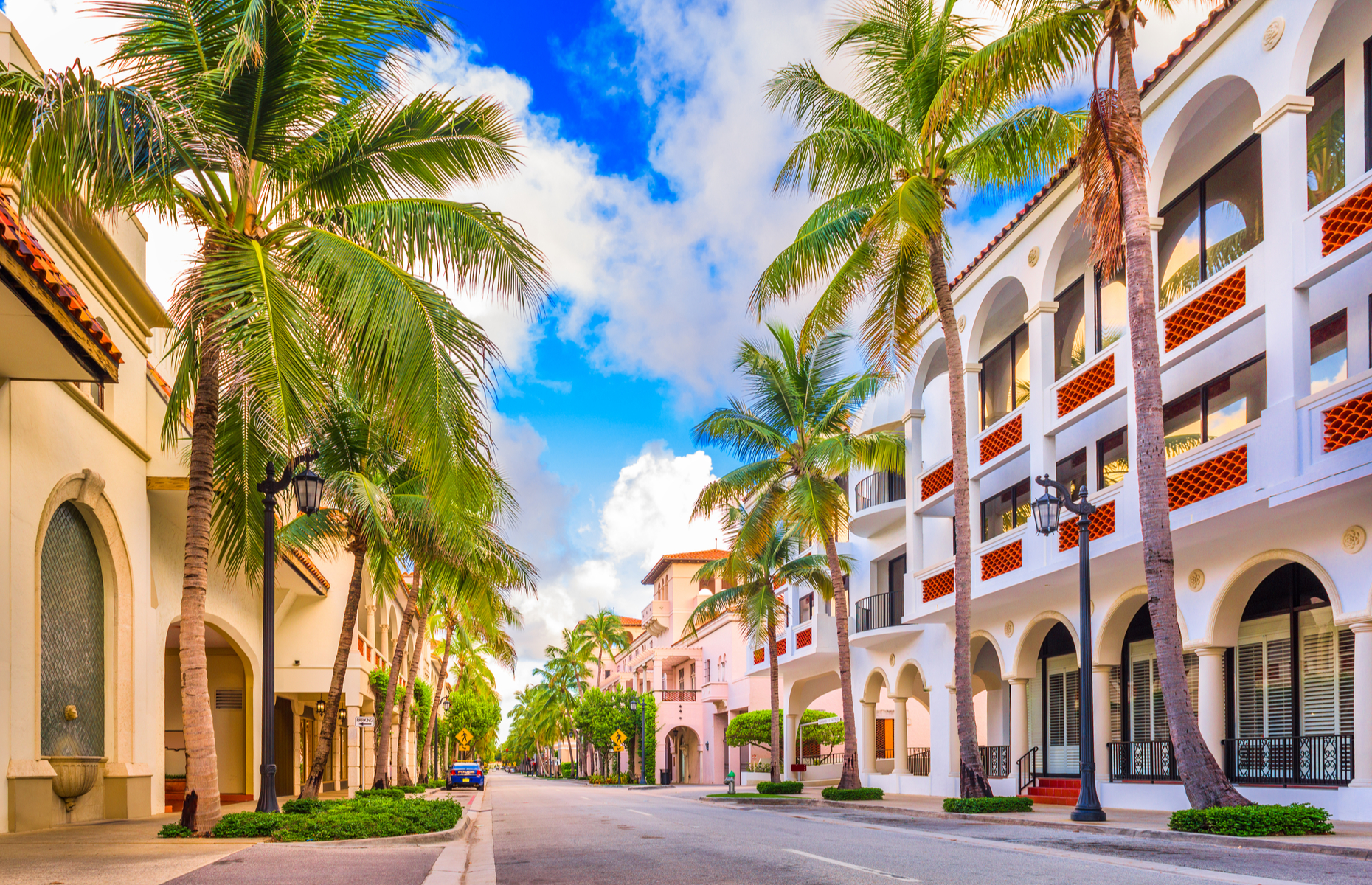 Sean Pavone/Shutterstock
The jewel in the crown is Palm Beach – a spaghetti-shaped, 18-mile-long barrier island between Lake Worth Lagoon and the Atlantic Ocean, reached via the Flagler Memorial Bridge. This prime beach spot holds the accolade as America's first resort destination. Entrepreneur Henry Flagler built two opulent hotels here back in the 1800s for affluent snowbirds to escape the cold winters (more on that later).
Since then, it's become a sophisticated playground for the rich and famous, filled with stately mansions, gently swaying palms and shimmering waterways topped with sleek superyachts. Days are spent indulging in poolside brunches, high-end shopping and sipping cocktails on fairy light-strewn terraces, with a backdrop of Florida's stunning natural beauty. Sound good? Read on to discover our top picks of how and where to indulge in a little R&R in this sun-kissed slice of America.
1. Relax in out-of-this-world hotels
Remember those two hotels we mentioned built by magnate Henry Flagler? One is still standing: The Breakers is indisputably the most iconic place to stay in Palm Beach.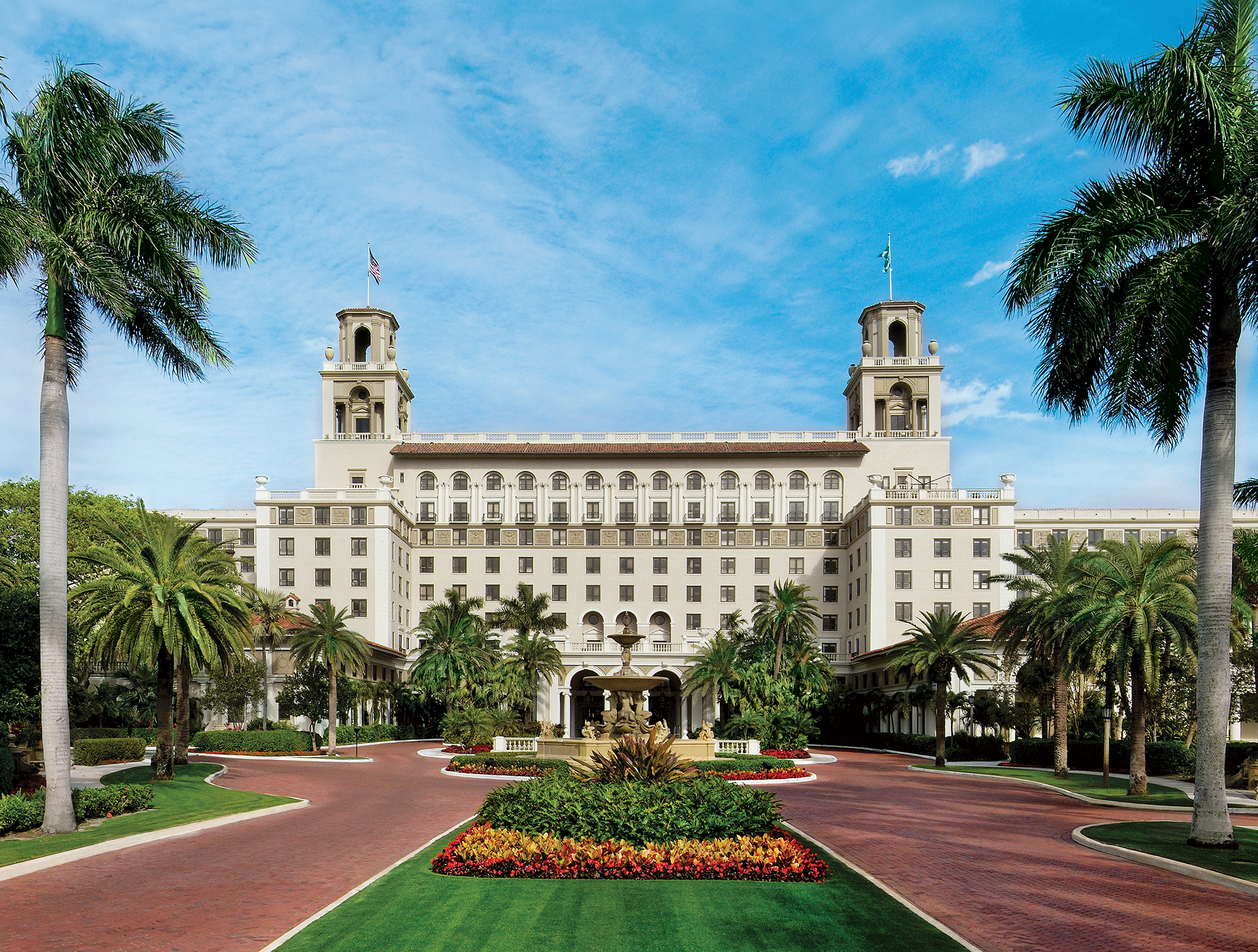 Image courtesy of The Breakers
The breathtaking Renaissance-style, oceanfront property is at the end of a sweeping palm tree-flanked driveway. Stepping into the grand reception hall, prepare to be awed as you take in the cathedral-esque painted ceilings and sumptuous handcrafted carpets.
READ MORE: How to plan the ultimate south Florida road trip
Suites are equally as luxurious with beds so enormous they feel as if they were inspired by the The Princess and the Pea. If you can tear yourself away from the room, there are nine restaurants, four pools, a 5-star spa and a host of sports and activities to enjoy...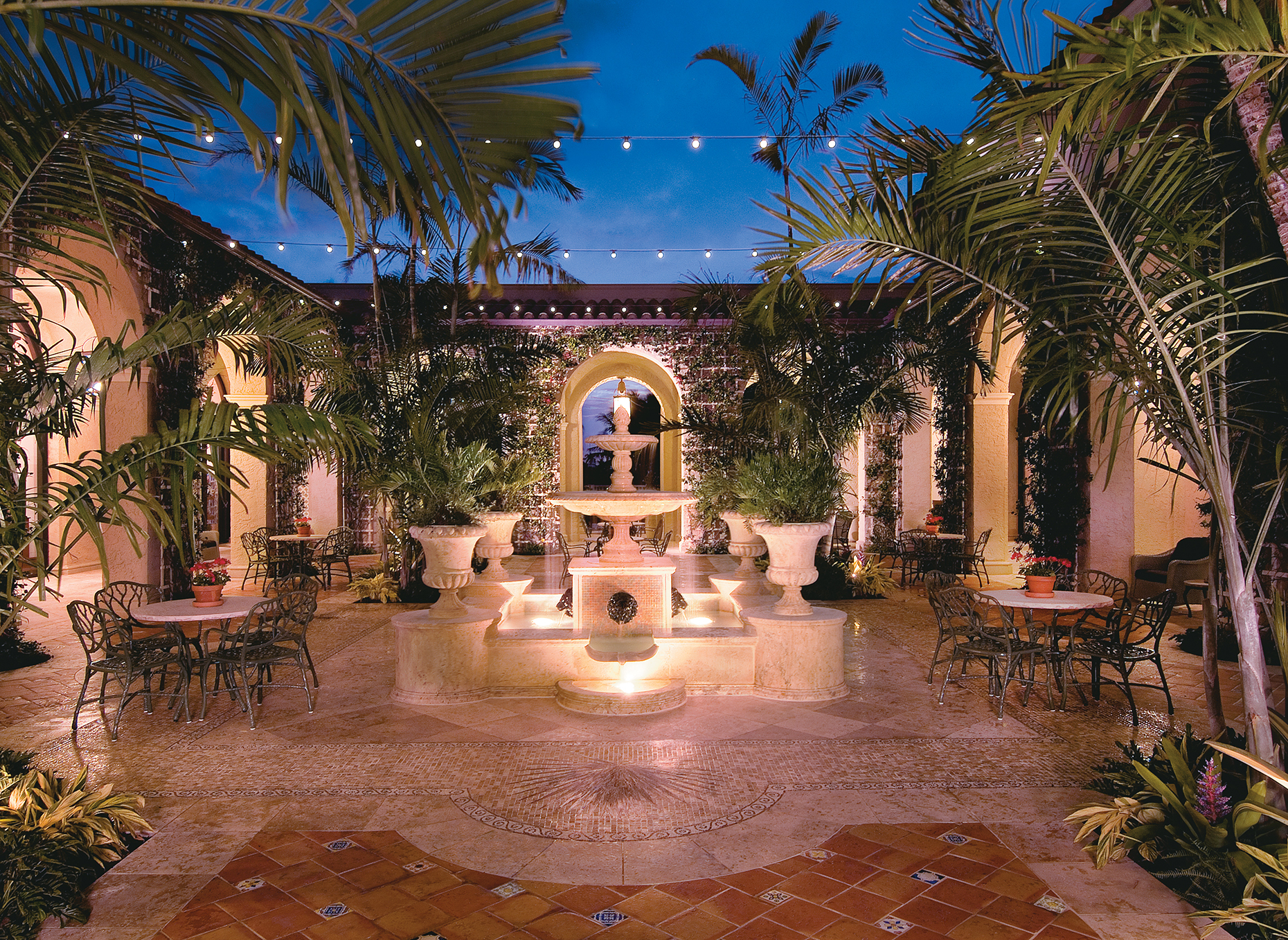 Image courtesy of The Breakers
For those who prefer more of a boutique feel, check-in to The Colony Hotel. Nicknamed 'the pinkest hotel in Palm Beach', this candy floss-hued landmark is where well-heeled guests and locals come to see and be seen. Its bold-luxe interiors mix tropical prints with flashes of coral and the poolside bottomless brunches are legendary.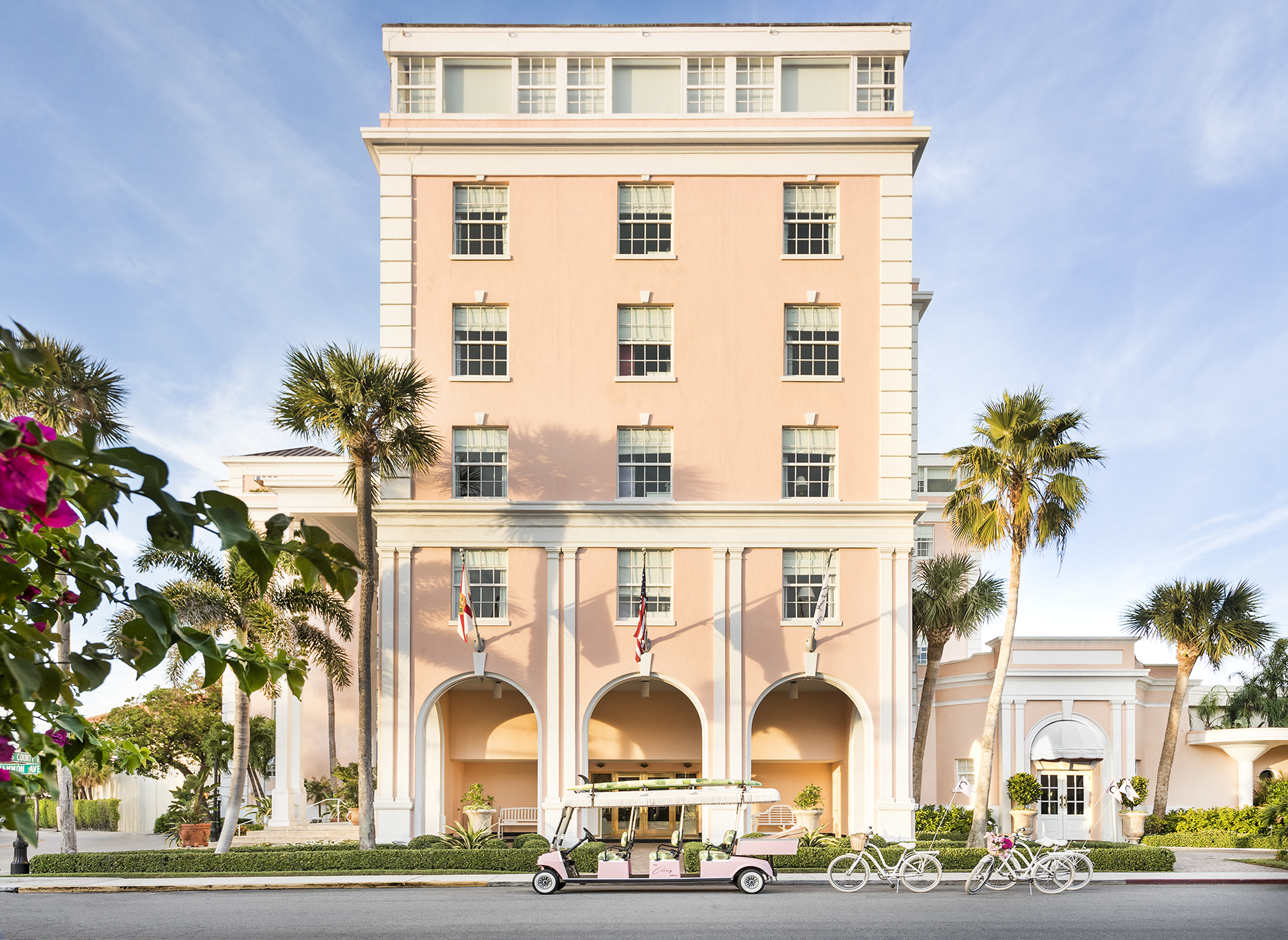 Image courtesy of The Colony Hotel
The spot's distinct personality and playful sense of whimsy has been a winning formula for The Colony Hotel since it opened in 1947, attracting a string of famous faces. Among them were the Duke and Duchess of Windsor who wintered in a penthouse in the late 1950s. If you fancy the royal treatment you can book a stay in the same room, now aptly named The Windsor Suite.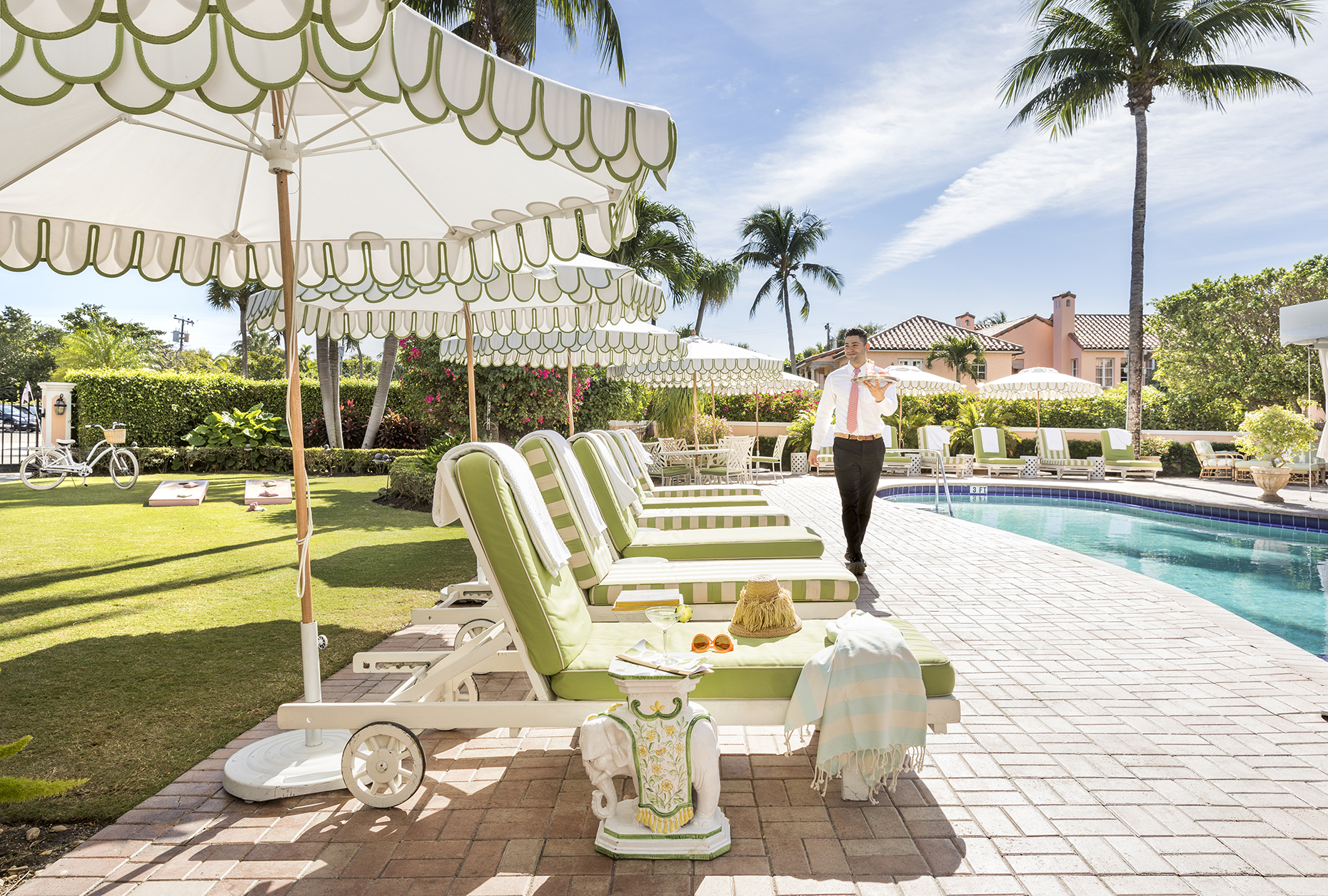 Image courtesy of The Colony Hotel
2. Discover stress-free shopping Palm Beach Style
Round the corner from The Colony Hotel, you'll find Worth Avenue, Florida's palm tree-lined equivalent of London's Bond Street. Designer window displays and shoppers alike are dressed to impress in The Palm Beaches' signature style of nature-inspired green and pink floral shift dresses, wide-brimmed straw hats and oversized sunnies. Behind the line of shiny shopfronts, small alleyways lead to secret courtyards and intriguing mosaic tiled staircases waiting to be explored.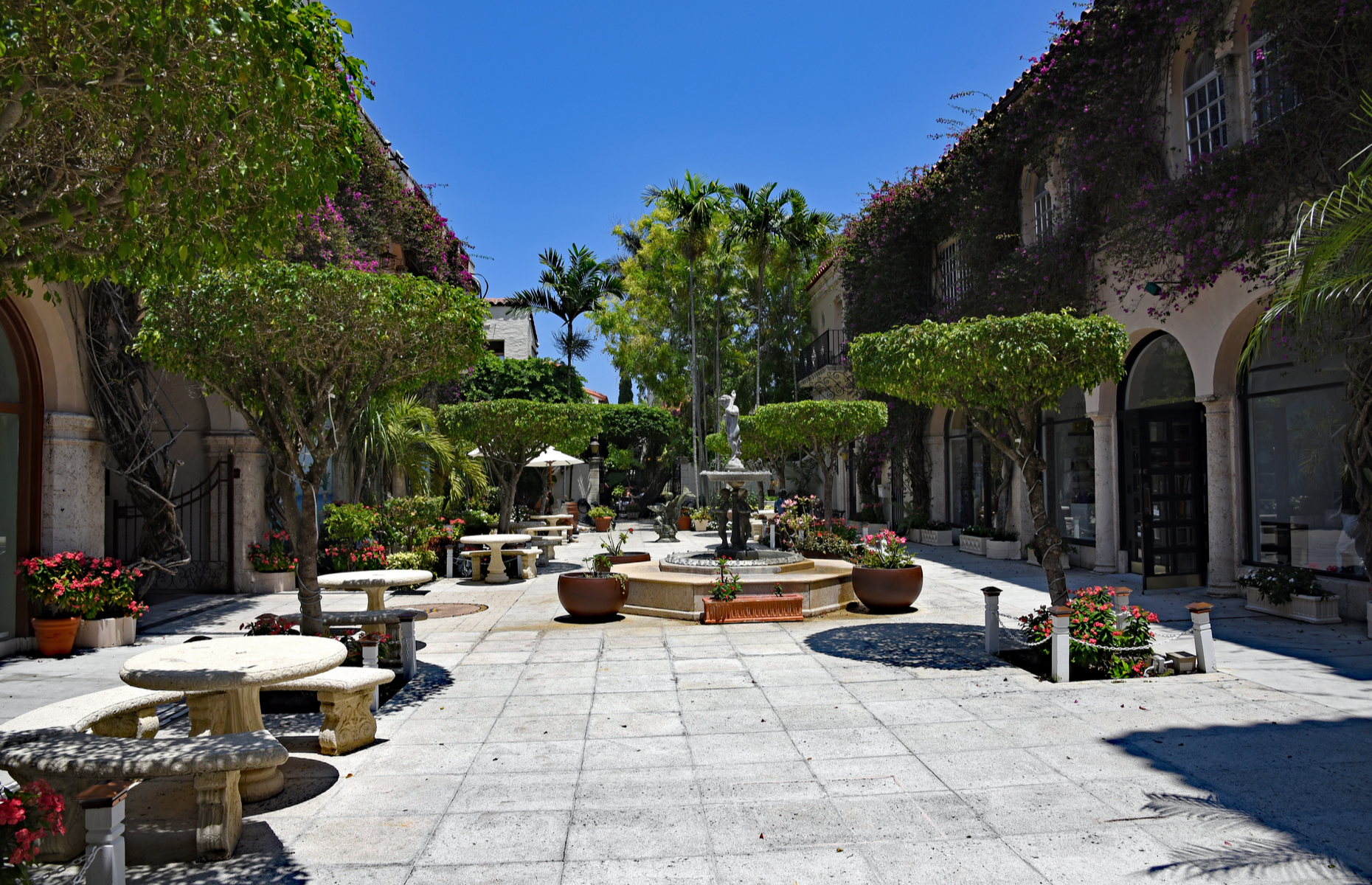 Thomas Barrat/Shutterstock
A ten-minute drive north will bring you to the area's second iconic shopping destination – The Royal Poinciana Plaza. With its tropical courtyard garden, boutiques framed with pastel-coloured roses and restaurants with hidden rooms, it feels like a wonderland. If you need a reality check, head to organic juice bar Celis Produce and ask for The Squints, a zingy sunshine yellow shot of ginger, apple, lemon and cayenne pepper.
3. Be awed by Mother Nature
One of the first things to strike you about Florida is its abundant wildlife. At any given moment a flock of pelicans or a long-necked heron might sail across the unblinking blue sky. To see even more of the beautiful flora and fauna, head to Jupiter Outdoor Center where you can cycle along shaded woodland trails to the shrill char-char of red-bellied woodpeckers. Or kayak down the sun-dappled river where, if you're lucky, you might catch a glimpse of a steely-eyed alligator lounging on the banks.
Down the road, Jupiter Dive Center offers snorkelling and scuba diving around coral reefs, tunnels and shipwrecks. They're home to an array of mesmerising marine life including loggerhead sea turtles, nurse sharks and angelfish.
READ MORE: 6 essential experiences in Florida's New Smyrna Beach
4. Enjoy lunch with a side of sunshine
Eating outdoors is one of life's simple pleasures and The Palm Beaches does alfresco dining with aplomb. Head to 1000 North for a bougie lunch on the waterside terrace with striking views over Jupiter lighthouse. It's part-owned by superstar basketball player Michael Jordan and the truffle salt fries are a slam dunk.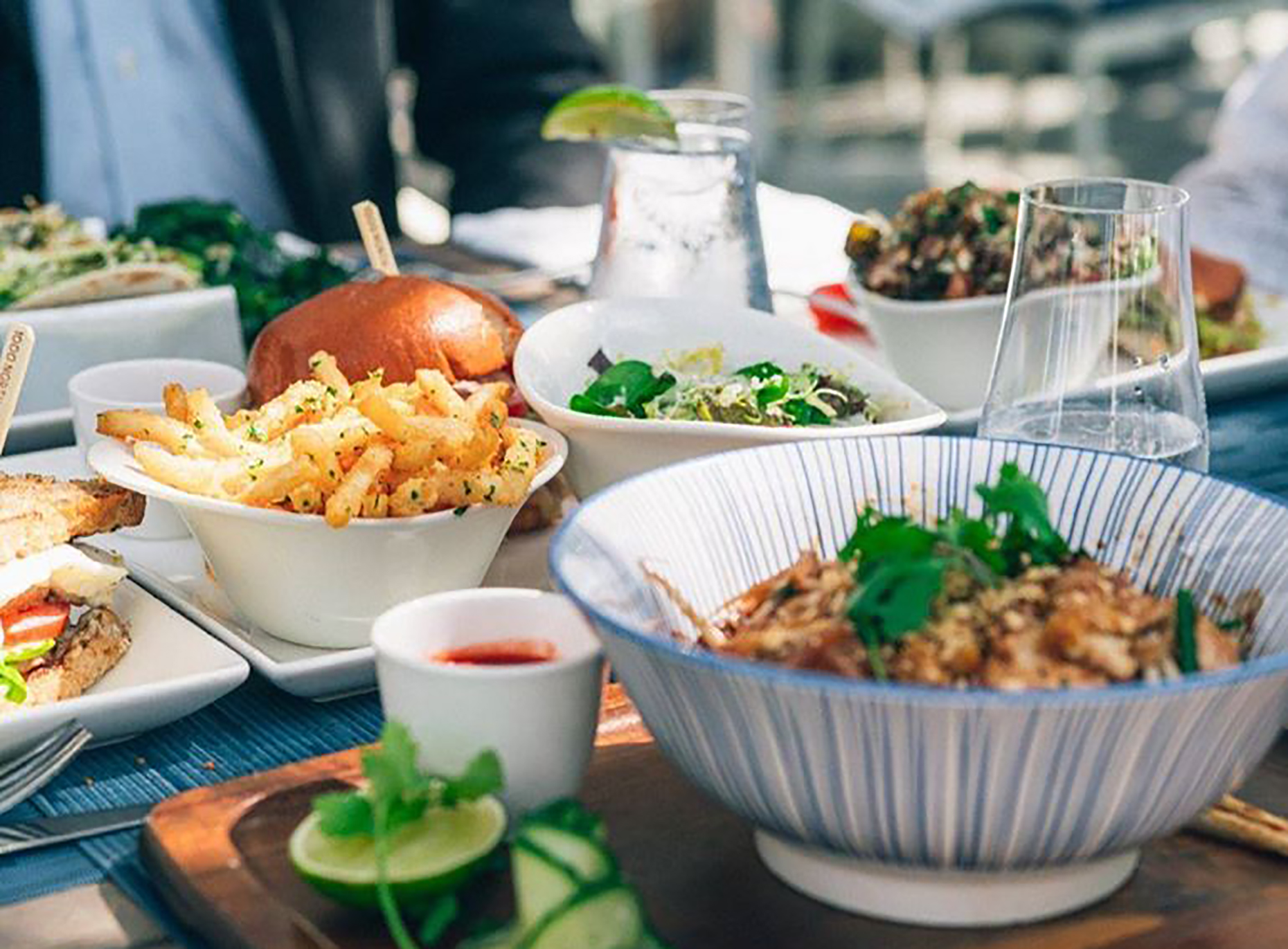 1000NORTH/Facebook
Over in Delray Beach, Elisabetta's Ristorante Bar Pizzeria has another dreamy terrace for sun-drenched dining. Floating above the leafy buzzy high street of this trendy district, it's the perfect spot for people watching while tucking into plates of handmade pasta and pizza.
For dessert, make your way to the Yaxche Tearoom & Emporium where you can enjoy scrumptious cakes and custom blend teas on the cosy porch. And with a portion of proceeds going to charity, it's all the more reason to indulge.
5. Get creative in Florida's Cultural Capital
It's easy to see why The Palm Beaches is known as the Cultural Capital of Florida. Art springs up everywhere from buildings painted with a canary yellow pineapple to coffee table books featuring the vibrant prints of celebrated local designer Lilly Pulitzer. The area has oodles of museums, galleries and arts festivals running throughout the year.
READ MORE: Explore the Florida Keys: where to stay, what to eat & the top things to do
One of the most surprising cultural hot spots is the Cornell Museum of Art. Housed in a former 1913 elementary school, its old-fashioned institutional facade hides a bright, modern space showcasing some of the world's most exciting contemporary artists. Their current exhibition, Art Couture: The Intersection of Art and Fashion, is a stunning collection of illustrations, sculptures and clothing by well-known designers. Sonya Sanchez Arias' futuristic dresses made from recycled plastics and paper are particularly impressive.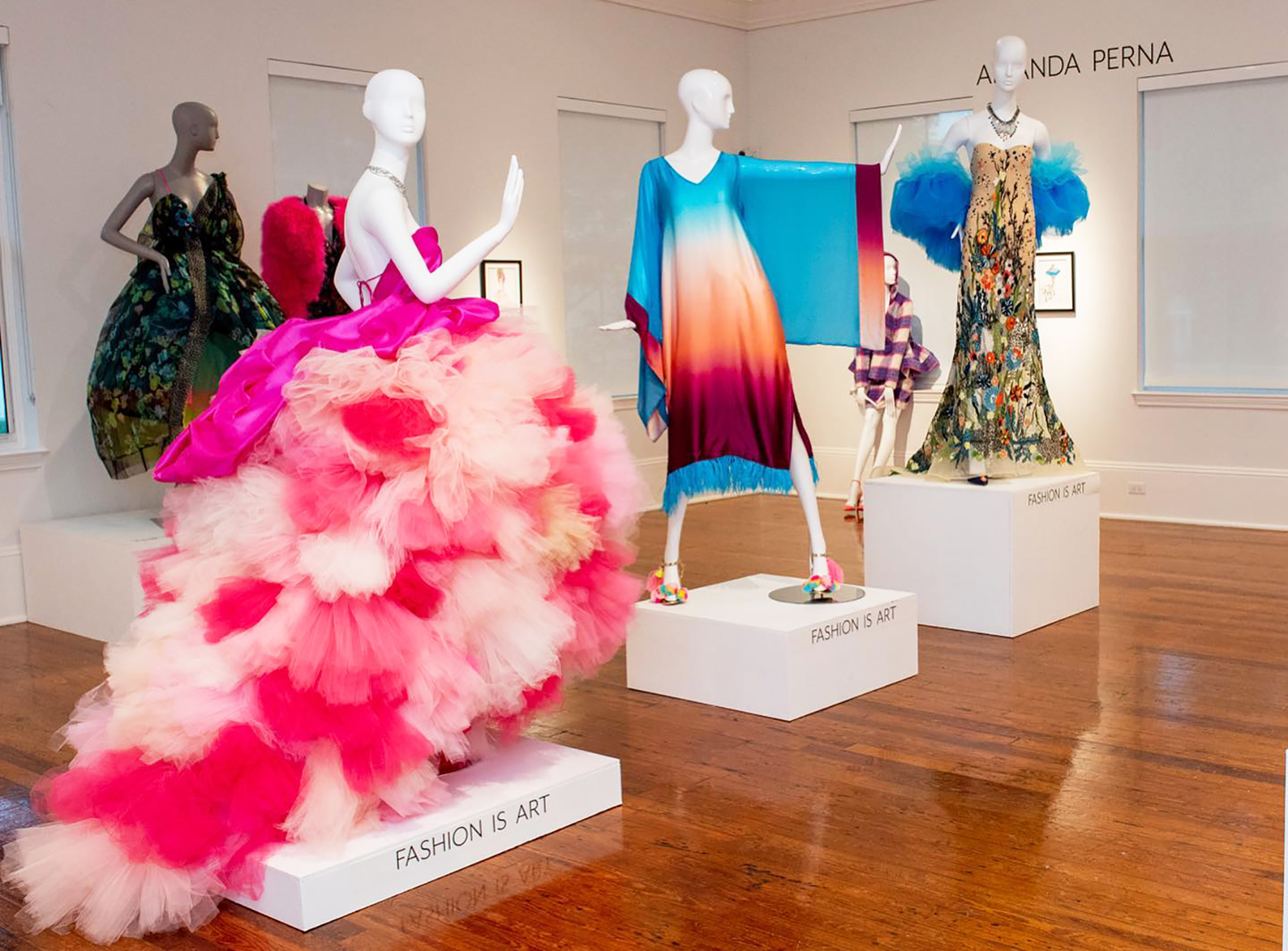 OldSchoolSquareCornellArtMuseum/Facebook
6. Awaken your senses in dreamy spas and under the stars
The Spa at The Breakers is a coveted destination in its own right and the good news is that you don't have to be a resort guest to enjoy its tranquil indoor-outdoor surroundings by the sea. Slip into a cotton-wool soft bathrobe and be pampered with a customised treatment. If you love the feeling of the sand between your toes then the Rose Quartz Massage is for you. Drift off lying on a bed of warm, flowing alpha-quartz sand while a therapist with magic fingers soothes away your aches and pains… ahhh.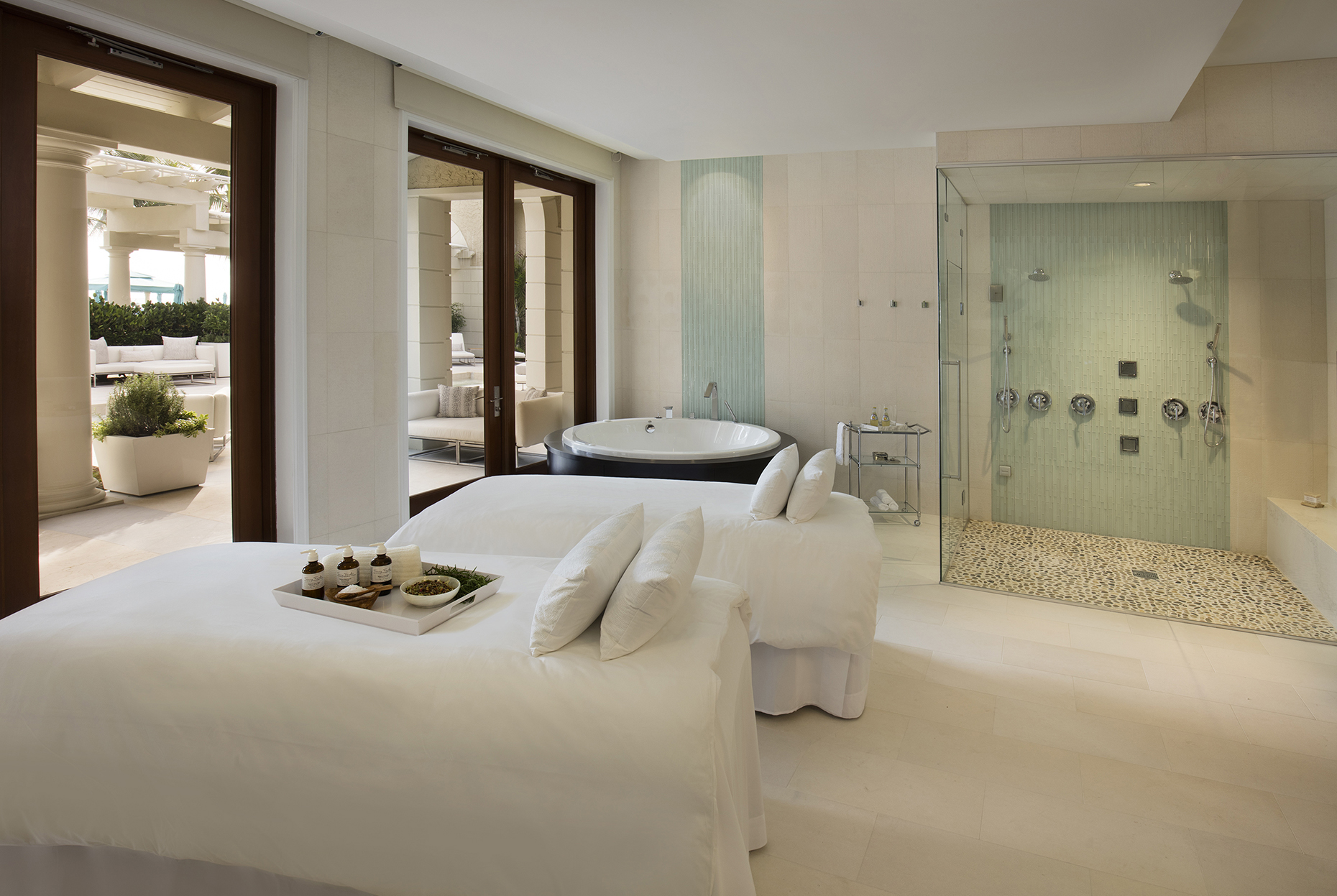 Image courtesy of The Breakers
Continue your blissful sensory journey by swapping the sand for the sea on board Moonlit Mermaid's Catamaran Cruise. With a glass of fizz in hand, marvel at the starry night sky and the twinkling lights of West Palm Beach as the melodies of crowd-pleasing songs dance in the air. It's the perfect way to enjoy this sparkling corner of the Sunshine State.
For more information on Discover The Palm Beaches please visit: www.thepalmbeaches.com. Rooms at The Breakers start from £530/night from January-April 2020 and £277/night from May-September 2020 (rates are based on availability). Rooms at The Colony Hotel Palm Beach starts from £307/night until April 2020. Norwegian operates flights between London Gatwick and Miami International Airport with return fares starting from £250 return.
Lead image: Sean Pavone/Shutterstock
Be the first to comment
Do you want to comment on this article? You need to be signed in for this feature