South Florida road trip: the top things to do, where to stay & what to eat
The southern Floridian coastline was made for an epic but easy-going road trip. Cruise over the Seven Mile Bridge that runs through the Keys (stopping off for wedges of key lime pie along the way), enjoy chilled-out city living in Hollywood and Fort Lauderdale, and get back to nature in Martin County.
Why go to south Florida?
It's hard not to fall for the easy charm of the golden coast that hugs south Florida. The Sunshine State lives up to its name and has a feel-good atmosphere everywhere you go, with something to offer everyone. Its mix of island living, fun in the city and chilled-out nature escapes makes for the ultimate road trip.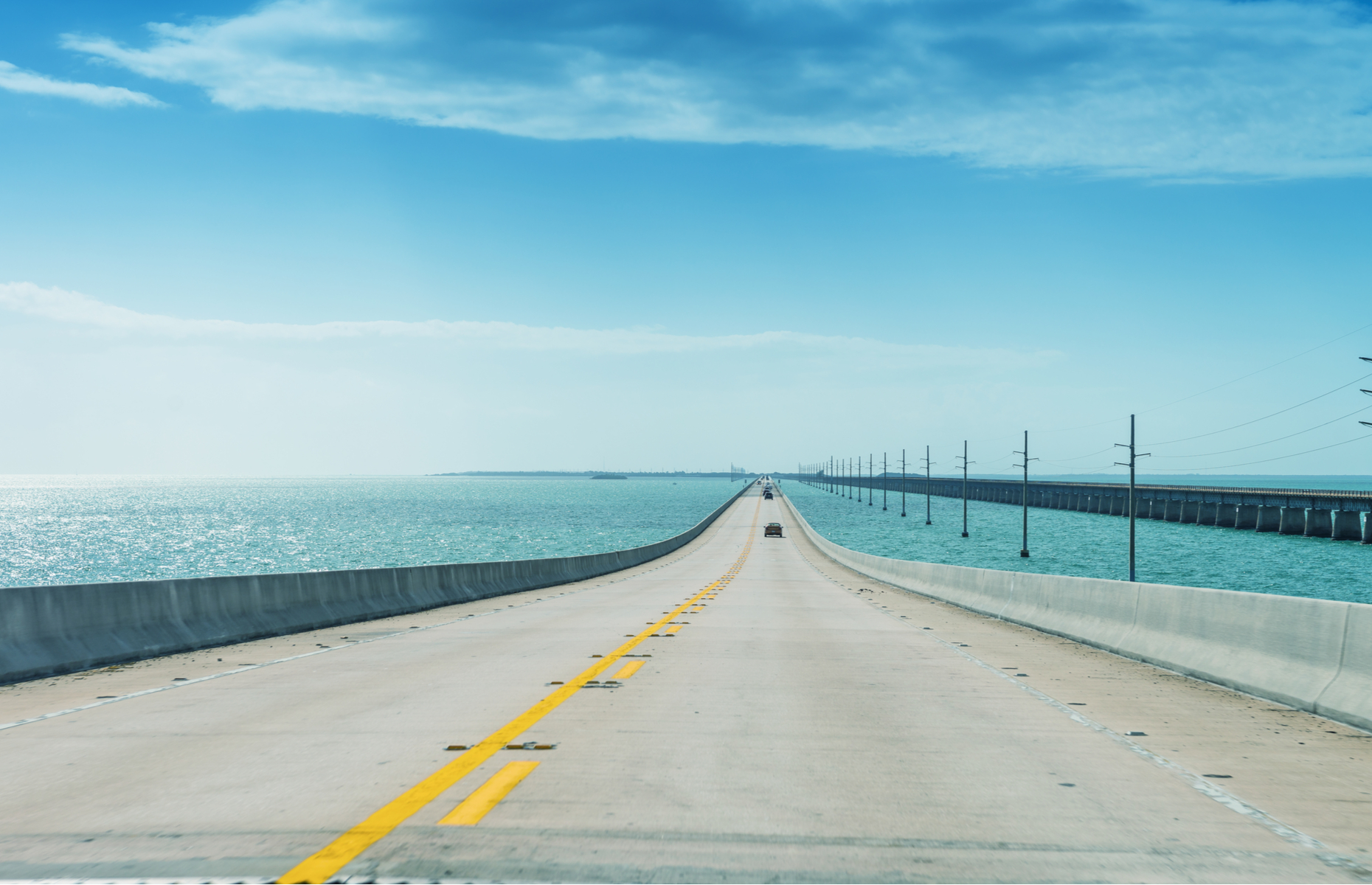 GagliardiPhotography/Shutterstock
Start by meandering down the Florida Keys with soaring views, crystal clear waters and subtropical plants adding pops of vibrant colour to its towns. After you've eased into the slower pace of life, you'll be ready to head back north and take on the city. Hollywood and Fort Lauderdale know how to treat their guests well and show them a good time. It's the destination to hit the beach in style, digging your toes into the golden sand with a cocktail in hand.
End on a high in Martin County. From the city of Stuart, embark on intrepid adventures around the Treasure Coast and discover an under-the-radar gem. Getting out on the water here is a must: paddleboard, kayak, surf or relax on a sailboat with a cold beer, and let someone else do the hard work.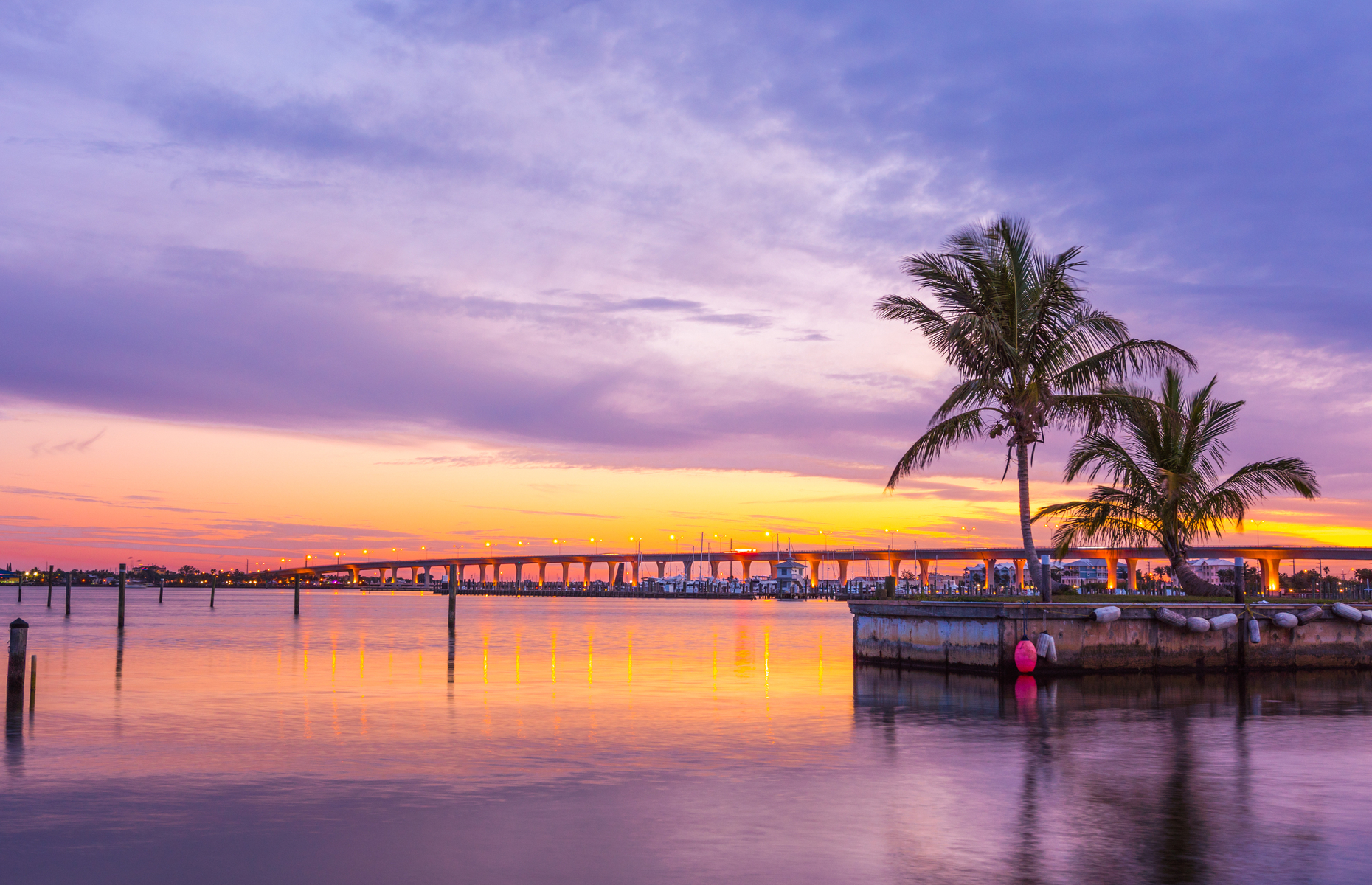 Grayson O'Hara/Shutterstock
The state is a great year-round destination with balmy weather in all seasons, but visit towards the end of April to miss the spring breakers and snowbirds (people from the northern states and Canada who come here to escape harsh winters), and before it gets very hot.
The top 5 things to do in south Florida
1. Explore Key West
The southernmost point of the continental US, this fun-loving, kitsch city is a must-visit. In the historic district, streets are lined with charming, pastel houses with tin roofs (a fire safety precaution after a devasting fire in 1886) and lush palm trees, thanks to its subtropical climate.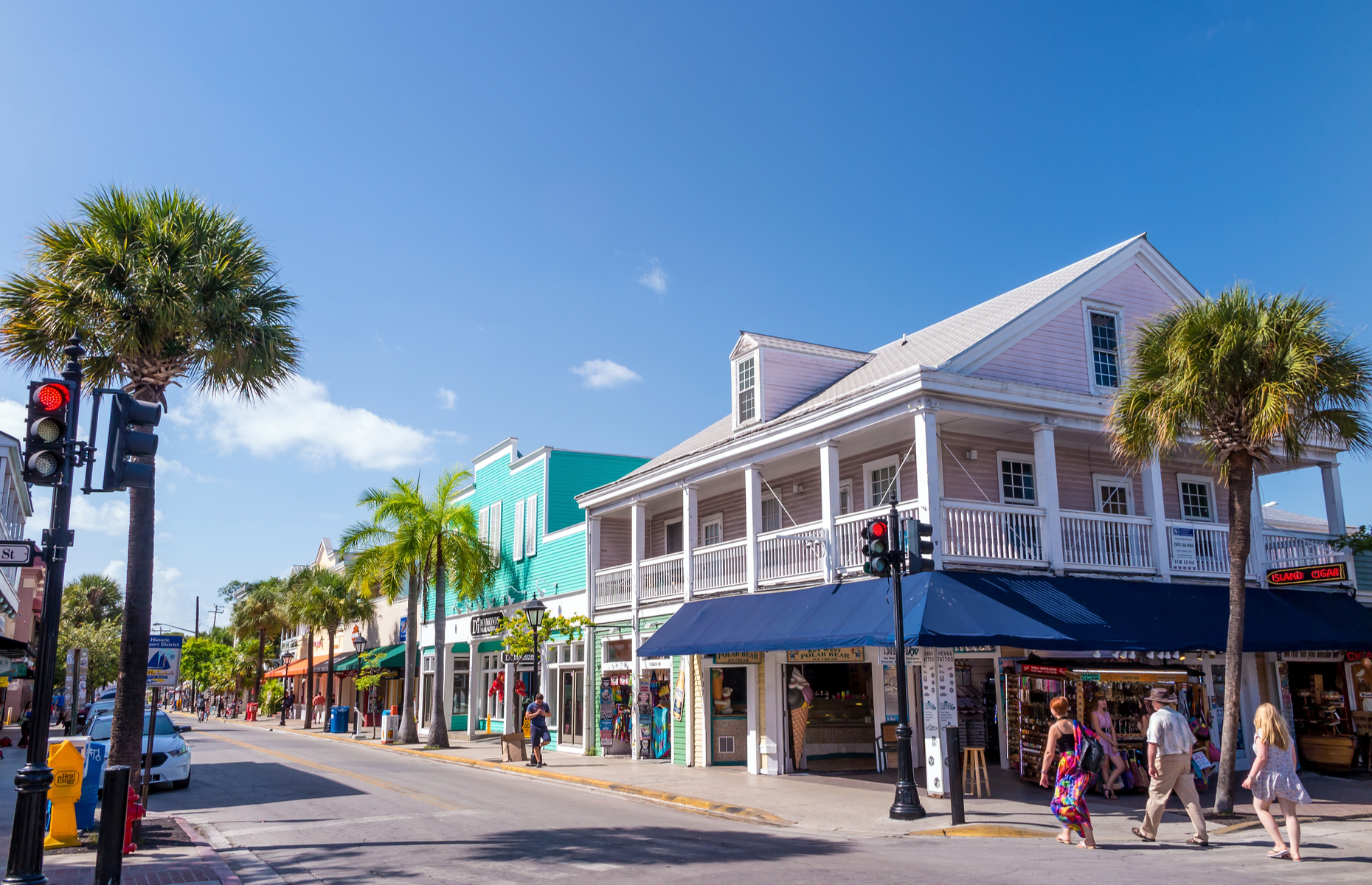 f11photo/Shutterstock
It's essential to order conch (a type of sea snail pronounced 'konk') fritters, a slice of key lime pie and a Cuban coffee (the island country is only around 90 miles away) while you're here.
Read more: The ultimate guide to the Florida Keys
2. Ride around the Everglades
The Everglades National Park is a unique wilderness spanning an incredible 1.5 million acres across south Florida. The UNESCO World Heritage-listed wetlands are home to a diverse eco-system and provide an important habitat for species like the American crocodile, manatee and Florida panther.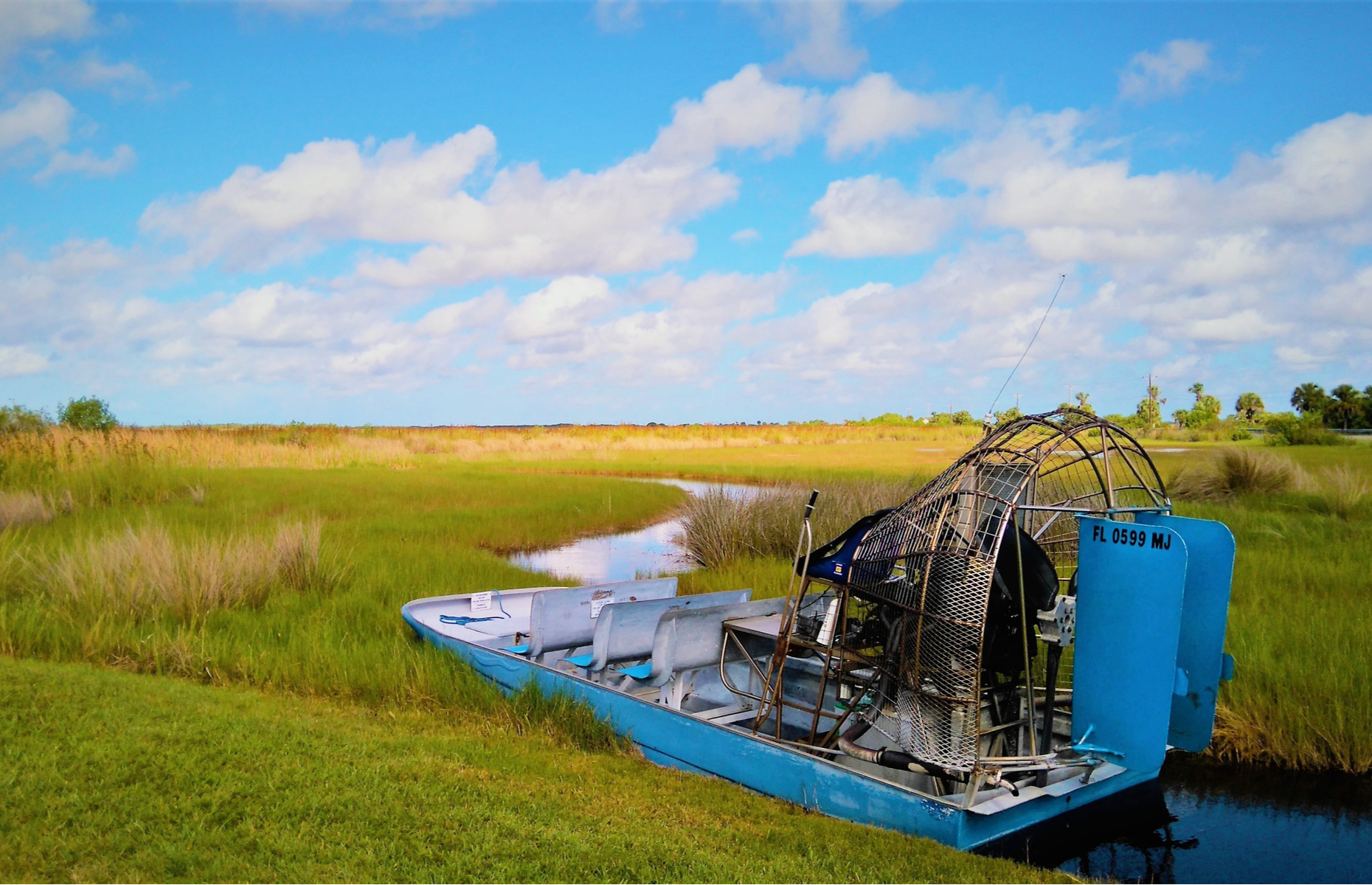 Stanislaw Bozek/Shutterstock
One of the best things to do here is an airboat ride, gliding over the still water and skimming through the long grass. You can book a tour at Sawgrass Recreation Park near Fort Lauderdale. Keep your eyes peeled for glassy-eyed alligators lazily drifting through the water as your guide fills you in about the Everglades.
3. Hit the beach
Getting your fill of sea and sand is unmissable when in the Sunshine State. There are plenty of stops along the golden coastline so you'll never be too far away from being able to have a quick dip and catch some rays.
If you're looking for somewhere with more than just sunbathing on offer, head to Hollywood Beach. Stroll down the 2.5-mile boardwalk and take respite from the heat in one of the bars, restaurants or boutiques.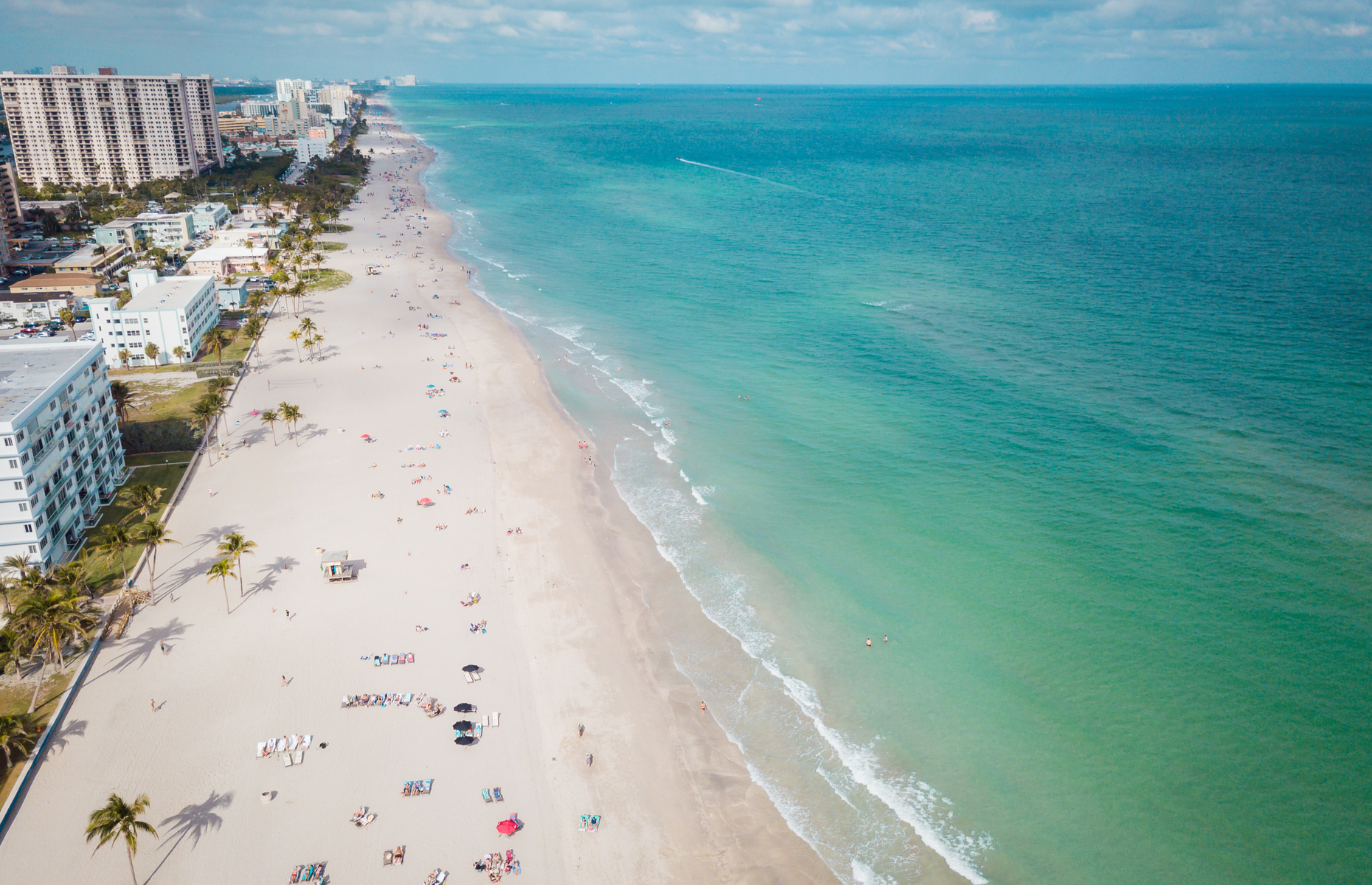 Anton Pestov/Shutterstock
For a more chilled-out, quieter afternoon, Hutchinson Island, near Stuart, is your spot. While some parts are reserved for guests staying in the seafront resorts, there's more than enough beach to go around on the barrier island.
4. Admire local art
Art probably isn't the first thing you think of when it comes to Florida but there are pockets of colourful culture dotted around.
Thanks to the Downtown Hollywood Mural Project, you'll find buildings in the area adorned with colourful mermaids, friendly robots and bright flamingos. Wander around and see what you can spot or join a free tour on the third Saturday of the month at 6pm.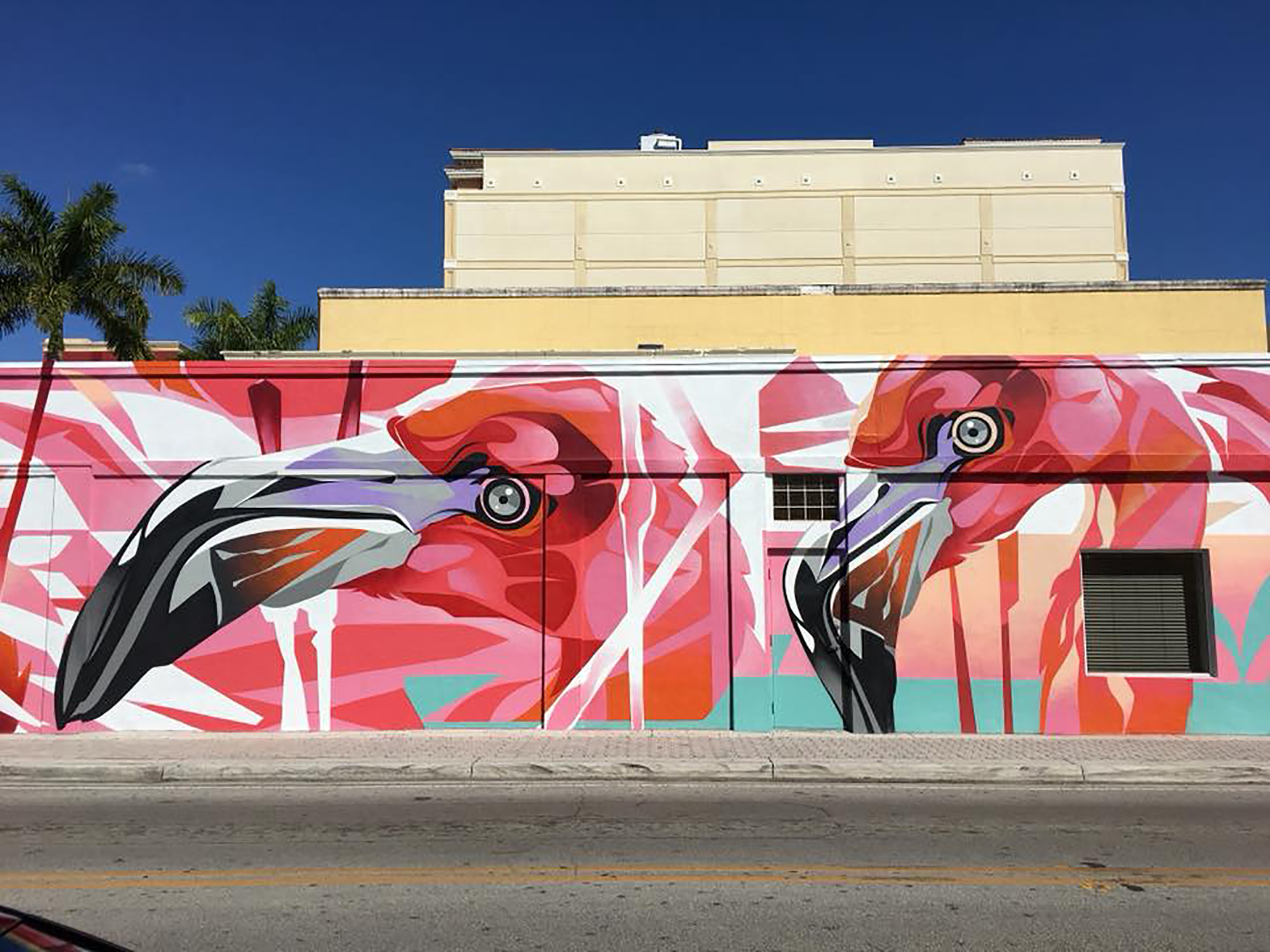 Downtown Hollywood Mural Project/Facebook
Over in Fort Lauderdale, the F.A.T. Village Arts District is home to studios and gallery spaces which open up to the public for an all-night party on the last Saturday of the month. There are food stalls, live music and locally-made crafts for sale.
5. Get on the water
Kayaking, paddleboarding, surfing, snorkelling or kicking back with a cold one on the top deck. There's a way for everyone to explore south Florida's estuaries, mangroves and coast.
In Key West, Fury Water Adventures offers a range of activities and packages that incorporate several pursuits. Family-friendly West Lake Park in Hollywood provides kayaks and paddleboards to explore the majestic mangroves.
Further north in Martin County, there's the option to take things slow or crank it up a notch. Hire catamarans near Stuart with Riding the Waves and prepare for a wet 'n' wild time exploring the waterways.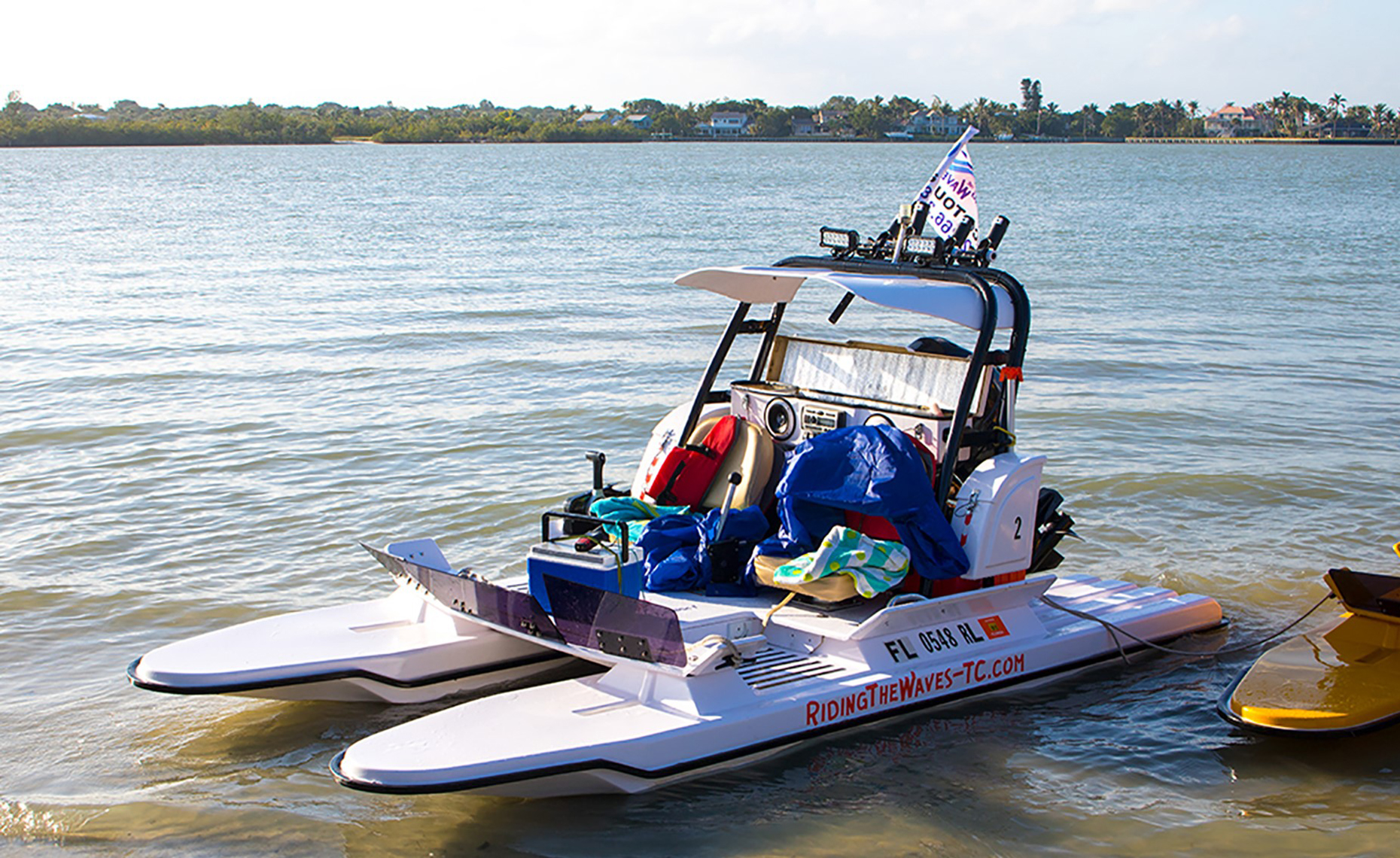 Courtesy of Martin County Office of Tourism and Marketing
Alternatively, work up an appetite with a morning spent paddleboarding out to sandbars. The guys behind The Ohana Bus, based near Jensen Beach, will guide beginners and those more experienced to the best spots. For something more chilled out, pack a cooler and join the crew of the historic Schooner Lily for a sunset sail, departing from Shepard Park in Stuart.
What to eat in south Florida
Seafood is firmly on every menu in this area and when it's this fresh, why would you order anything else?
In the Keys, there are a few regional specialties to put on your culinary bucket list. Deep-fried conch fritters and mahi-mahi are must-orders. The latter is a regional, meaty white fish that's great grilled and simply dressed. Insider tip: it's called dolphin by some locals but don't worry, it's not the mammal.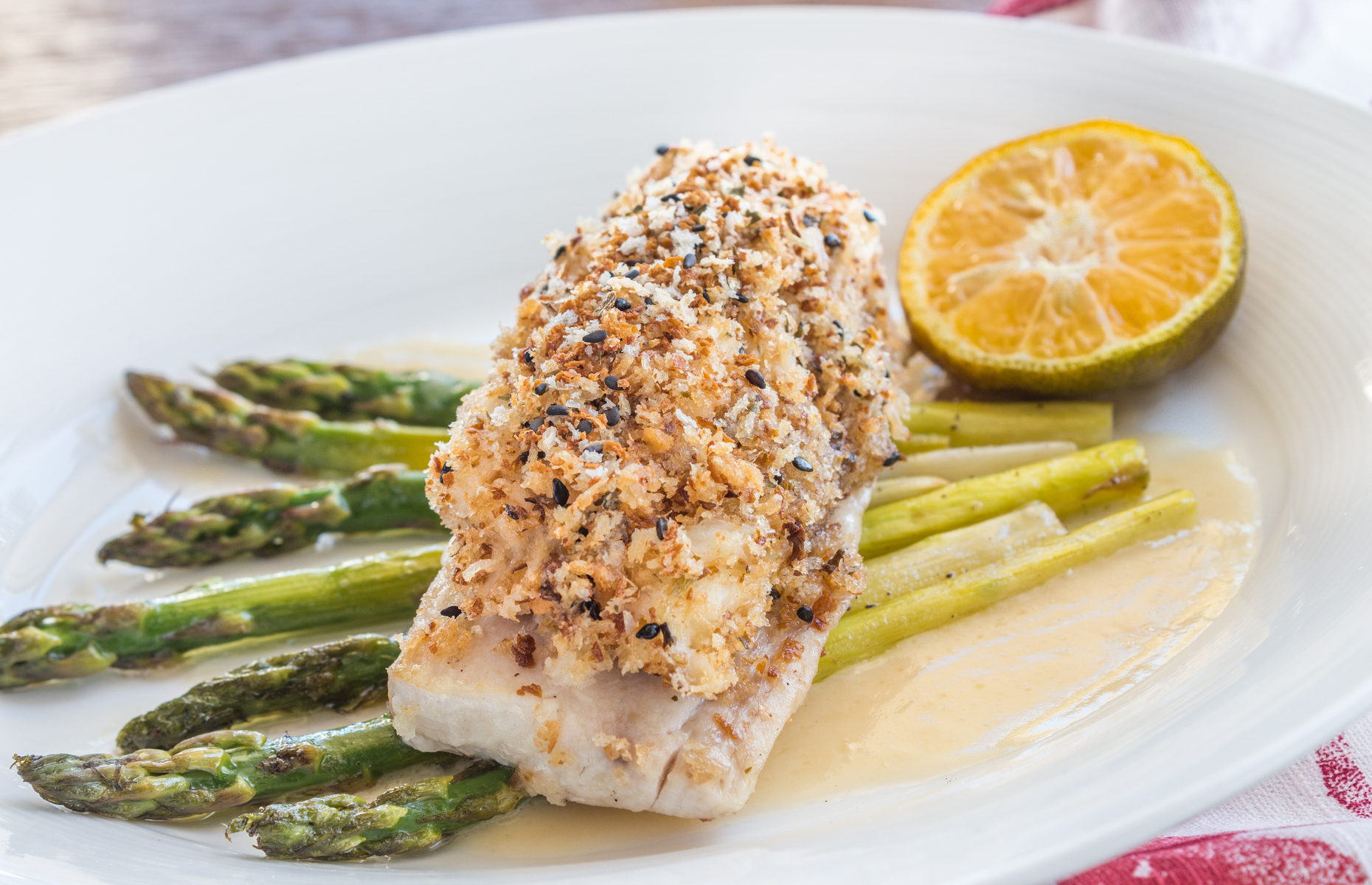 Leigh Anne Meeks/Shutterstock
Always save some room for a doorstep slice of key lime pie. The zingy, fresh and sweet dessert is the best way to end a meal – decide whether you prefer it topped with whipped cream or meringue.
If you're in the city over the weekend, book in for Sunday brunch. It's a big deal in Florida with long, drawn-out meals almost guaranteed to be accompanied by bottomless booze.
How to get to and around south Florida
Although some of the areas, like Fort Lauderdale, have their own local airport, it's easiest to fly in and out of Miami, and rent a car. There are direct flights from London Heathrow and London Gatwick.
The ultimate south Florida road trip
Day 1: Florida Keys
Base yourself and spend the night at: Hawks Cay Resort in Duck Key. Nestled midway down the Keys, the sprawling 60-acre complex has a family-friendly atmosphere with the option of staying in the chilled-out, luxe main hotel or self-catering villas. It's around 1 hour 30 minutes down to Key West or an hour to Key Largo, at the top of the archipelago. The resort is the perfect place to come back to and properly relax after a day's adventures.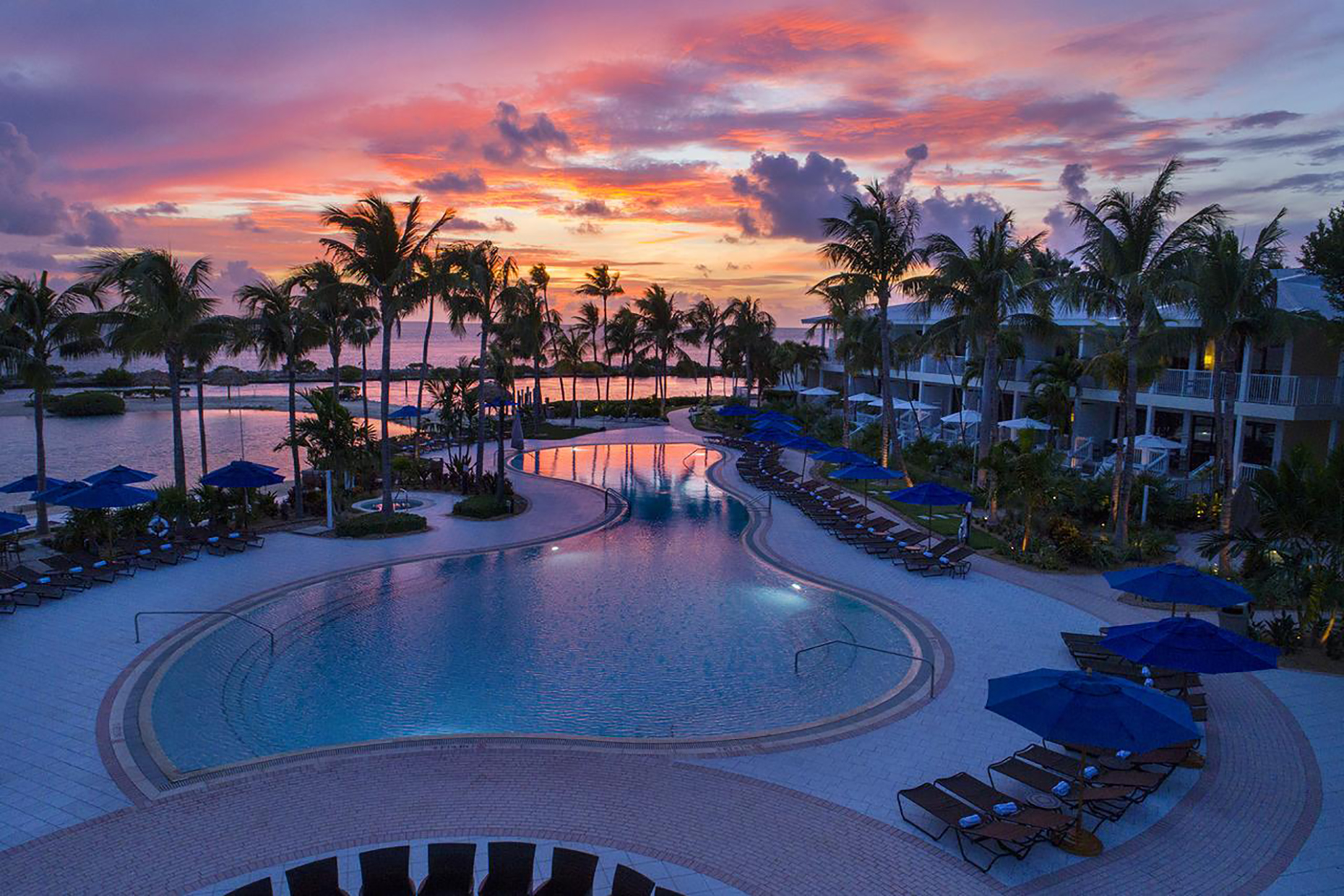 Hawks Cay Resort/booking.com
Get breakfast to-go and picnic at: Bahia Honda State Park. On the way to Key West at mile marker 37, this is a charming spot to watch the waves gently lap at the shore and admire the historic and now-abandoned railroad bridge.
Explore: Key West. Get your bearings by bike or on a walking tour. Alternatively, hop aboard the bright yellow conch train (a set of carriages on wheels, fronted by a steam locomotive-style car) or the old town trolley. Then dip in and out of Key West's museums, such as the Ernest Hemingway Home and Shipwreck Museum, before sitting back and soaking in the atmosphere.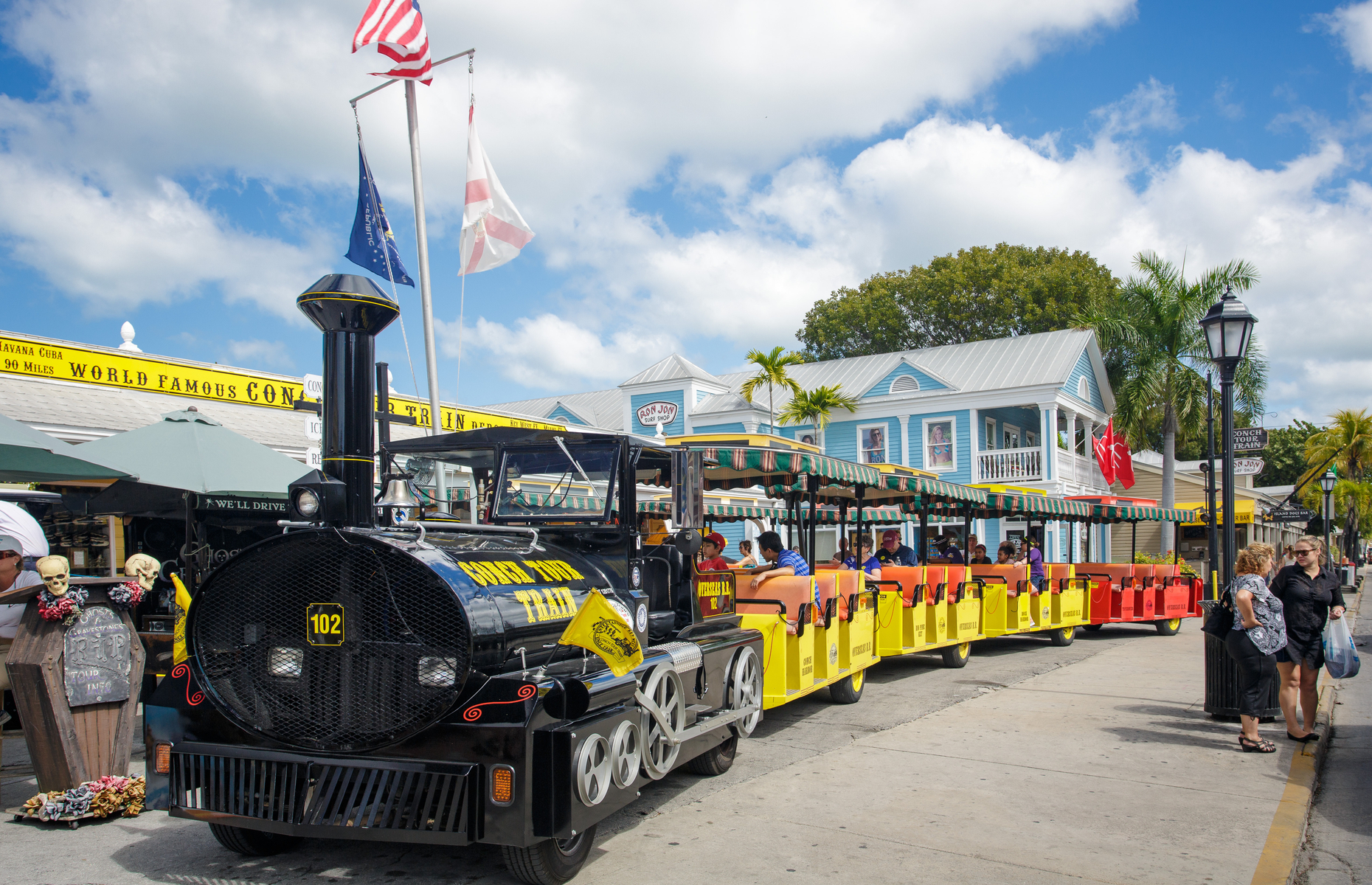 Gil. K/Shutterstock
Lunch at: Turtle Kraals. A chilled-out local spot where you can kick back and fill up. The ceviche menu of different fresh raw fish cured in citrus juice is incredible. The Peruvian Classico is a winner: yellowtail snapper, sweet potato and key lime leche de tigre. Or, try a ceviche flight to sample several styles.
Spend the afternoon on a boat: and explore a different side to Key West. On an Island Adventure Eco Tour with Fury Water Adventures, you'll be whisked out to sea to snorkel and kayak in crystal waters, around remote sandbars and close to protected mangroves. After you've worked up an appetite, the crew lay on a feast of fried chicken, sandwiches and cookies. Catch the sunset trip to end the day watching Key West bathed in orange with a glass of champagne in hand.
Day 2: Florida Keys/Hollywood
Town-hop up the Keys: As you make your way up the Keys, stop off at its compact towns. Admire stylish Islamorada's marinas and head to Key Largo for lunch.
Grab a bite at: Sundowners. This is the kind of place where you can watch a game on the screens in the bar, or head outside to the decking and dine overlooking the water. Order the chargrilled mahi-mahi with a smothering of key lime caper sauce and a side of irresistibly garlicky green beans. Dedicated carnivores will love the BBQ baby back ribs – people come from miles around for them. Leave space for something sweet, though. The mammoth key lime pie is a must-try.
Drive: north, past Miami, to Hollywood.
Check-in to: the CIRC Hotel. Located in the heart of Downtown Hollywood, the modern boutique hotel is glam while still making you feel at home. Spot local art around the foyer then head up to the chic rooftop pool and bar with incredible views of the city's skyline.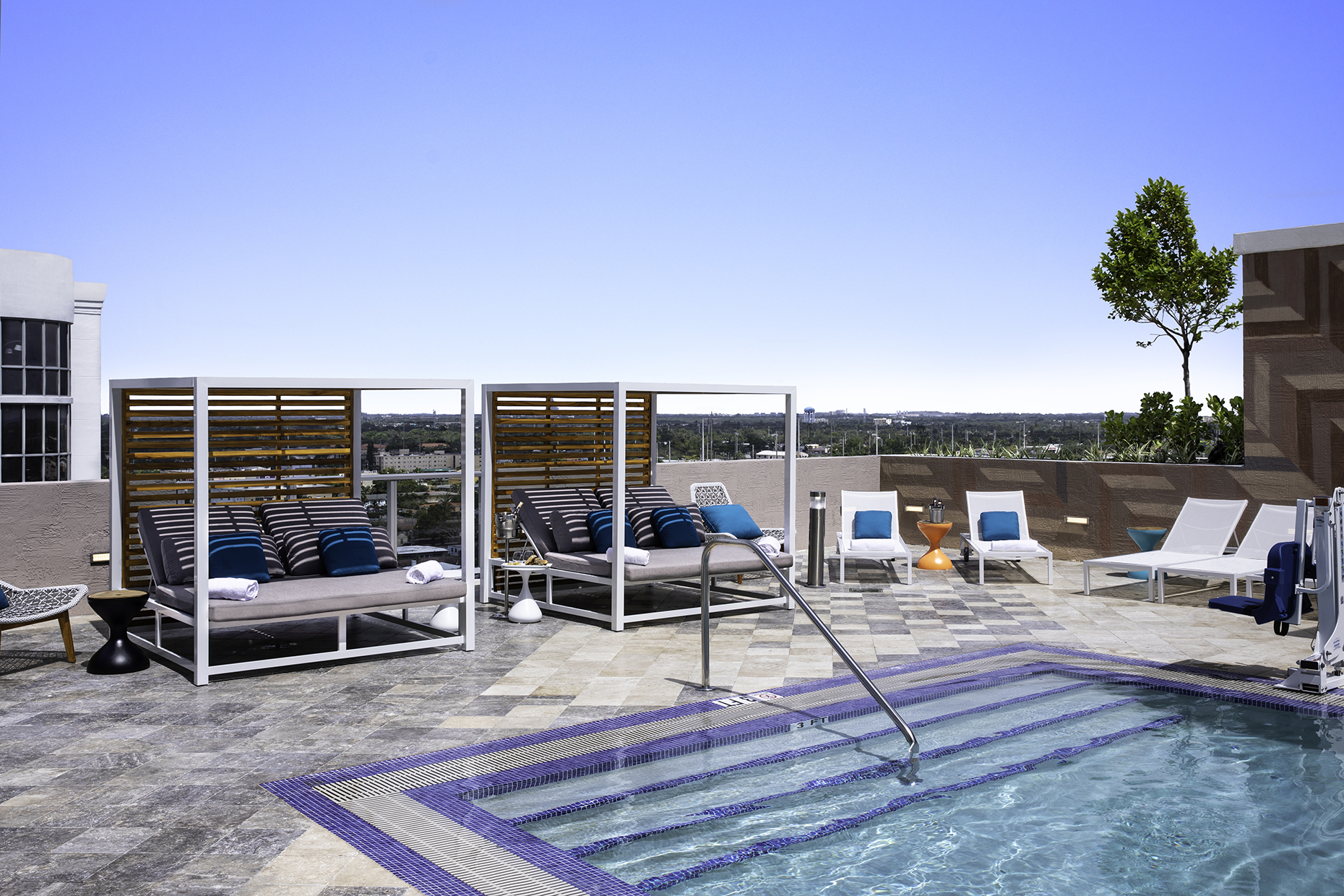 Courtesy of CIRC Hotel
The hotel's restaurant, Olivia Restaurant & Bar, serves wonderful Italian food and come the weekend especially, is buzzing with hotel guests and locals alike. The pasta is a must-order (the lobster ravioli is a real treat), as is something from the mozzarella bar. The cheese is hand-rolled fresh each morning.
Day 3: Hollywood and Fort Lauderdale
Spot alligators at: Sawgrass Recreation Park. Put in your earplugs and get ready for an airboat adventure – it's a quintessential Floridian experience. Knowledgeable guides will drive you around the wetlands, skimming the water and pointing out the different wildlife that call this diverse eco-system home. You might even see a lazy alligator or two…
Shop and refuel at: Sawgrass Mills. Work your way around stores and outlets from top brands like Nike, Old Navy and Sephora. When you've had enough, dine in or grab a bite to go from a range of restaurants and cafés.
Hit the beach: After an action-packed morning and shopping until you've dropped, spend some downtime lazing on the sand and splashing around in the sea. There's 23 miles of pristine beach along the Greater Fort Lauderdale coastline so plenty of spots to choose from. Fort Lauderdale beach and Hollywood beach are two great options if you're after a more buzzing atmosphere.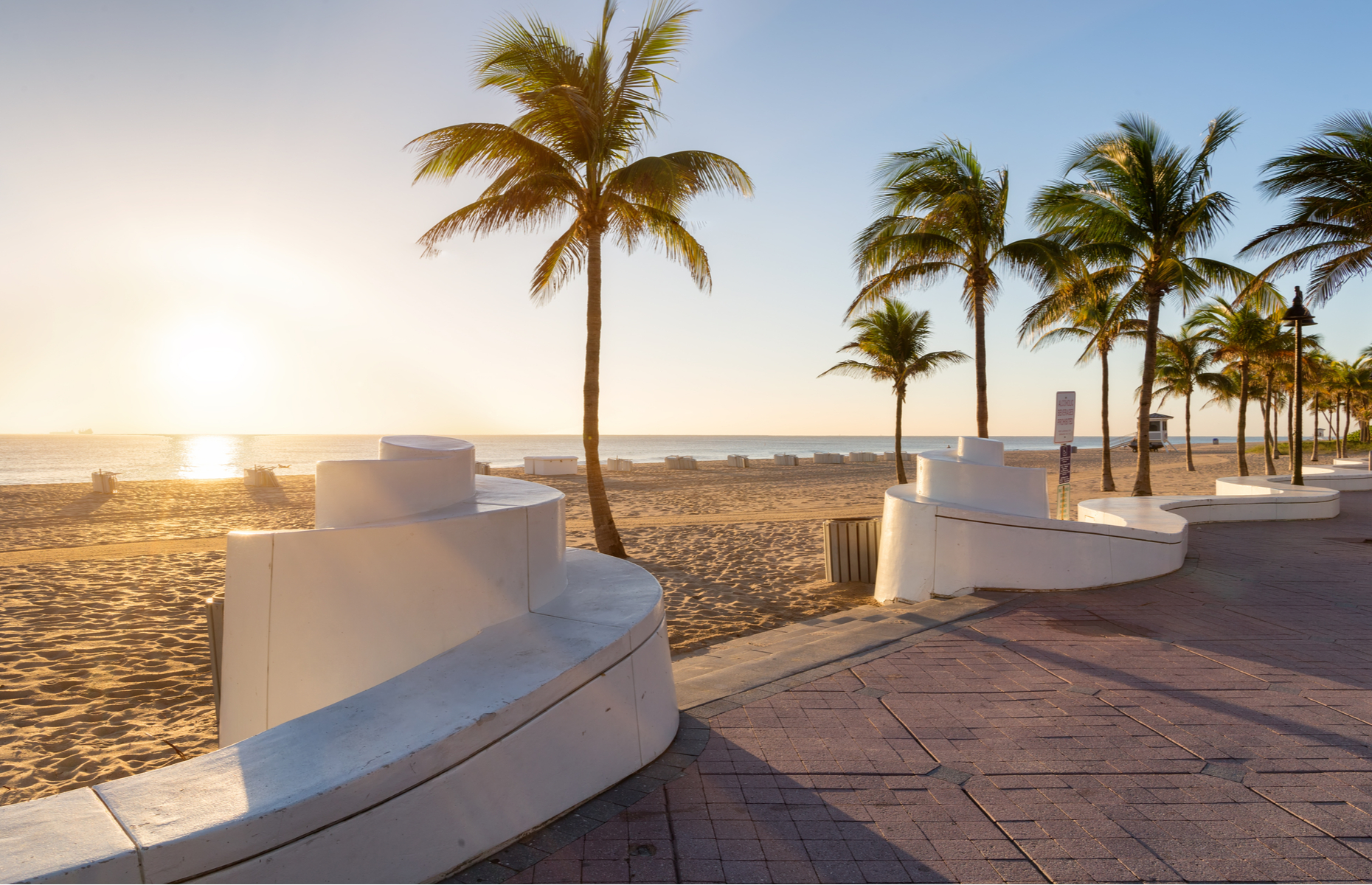 Zhukova Valentyna/Shutterstock
Enjoy dinner at: One Door East in Fort Lauderdale. Sharing dishes take inspiration from around the globe while using locally sourced, seasonal ingredients. Kick off the meal with their house-smoked fish dip with sweet tomatoes, pickles and toasted bread. Then pick and mix between roasted beetroot salad with lemon yogurt, the most exquisite cauliflower done four ways (crispy, pickled, puréed, roasted) and fall-apart beef brisket served with a fluffy cheese and jalapeño biscuit. Their craft cocktails are killer too.
Wander around: F.A.T. Village's Art Walk. If you're lucky enough to be in town for the last Saturday of the month, head straight to Fort Lauderdale's arts district. Artists open up their studios and put on open exhibitions, plus there's street food and live music. It's a real community event and not yet on many visitors' radars. Go earlier in the evening for a more family-friendly time or stay out late for all-night parties.
Day 4: Hollywood and Fort Lauderdale
Go kayaking: at West Lake Park. Rent kayaks or paddleboards from the friendly on-site team then explore the waterways flanked by mangroves which surround the main lake. Bring a picnic – you can park up your vessel at various spots in the park.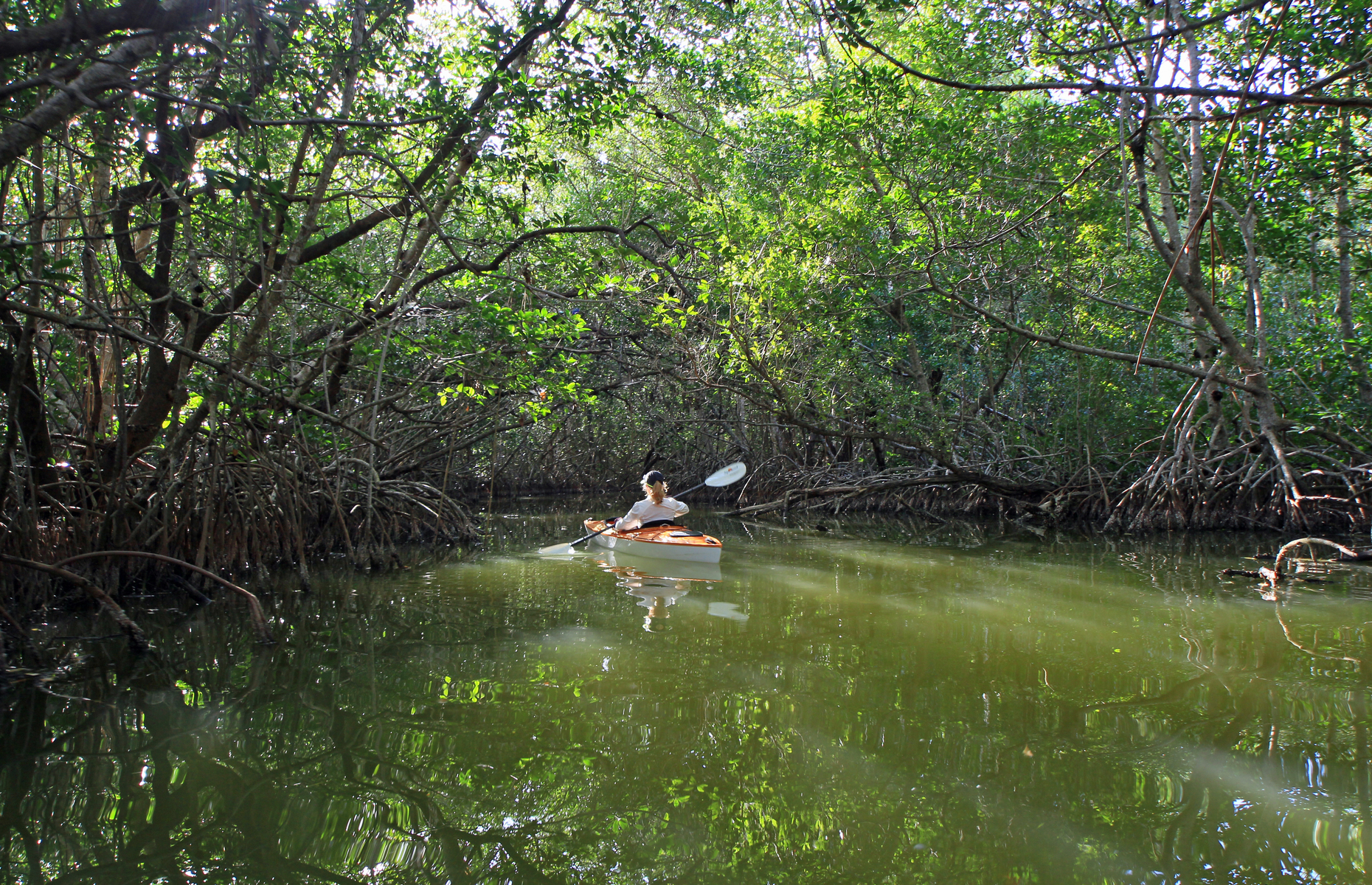 Francisco Blanco/Shutterstock
Lunch at: Louie Bossi's. A chic Italian restaurant to see and be seen, try and snag a table in the magical garden area which has old-fashioned mirrors hanging in the greenery and comfy seating. Warning: the portions are huge here so come hungry. Blistered pizzas piled high with toppings, like wild mushrooms, prosciutto and spicy salami, just about fit on the plate. Generous pasta dishes with lashings of ragù and seafood might call for a take-home box.
Get an ice cream at: Kilwins. Beloved by locals, Kilwins is the place for ice cream (so save some room for dessert after lunch). There are locations across the eastern US states and handily, there's an outpost around the corner from Louie Bossi's on East Las Olas Boulevard. It's hard to choose from the dizzying array of flavours but you can't go wrong with sea-salt caramel or rum and raisin.
Day 5: Hollywood/Martin County
Spend the morning exploring: the Downtown Hollywood Mural Project. Beat the heat of the day by getting up early to admire the area's colourful murals. Launched in 2012, the project aimed to brighten up Downtown Hollywood. Spot everything from swimming pink mermaids, abstract designs, powerful blue portraits and giant turtles among the stunning Art Deco buildings.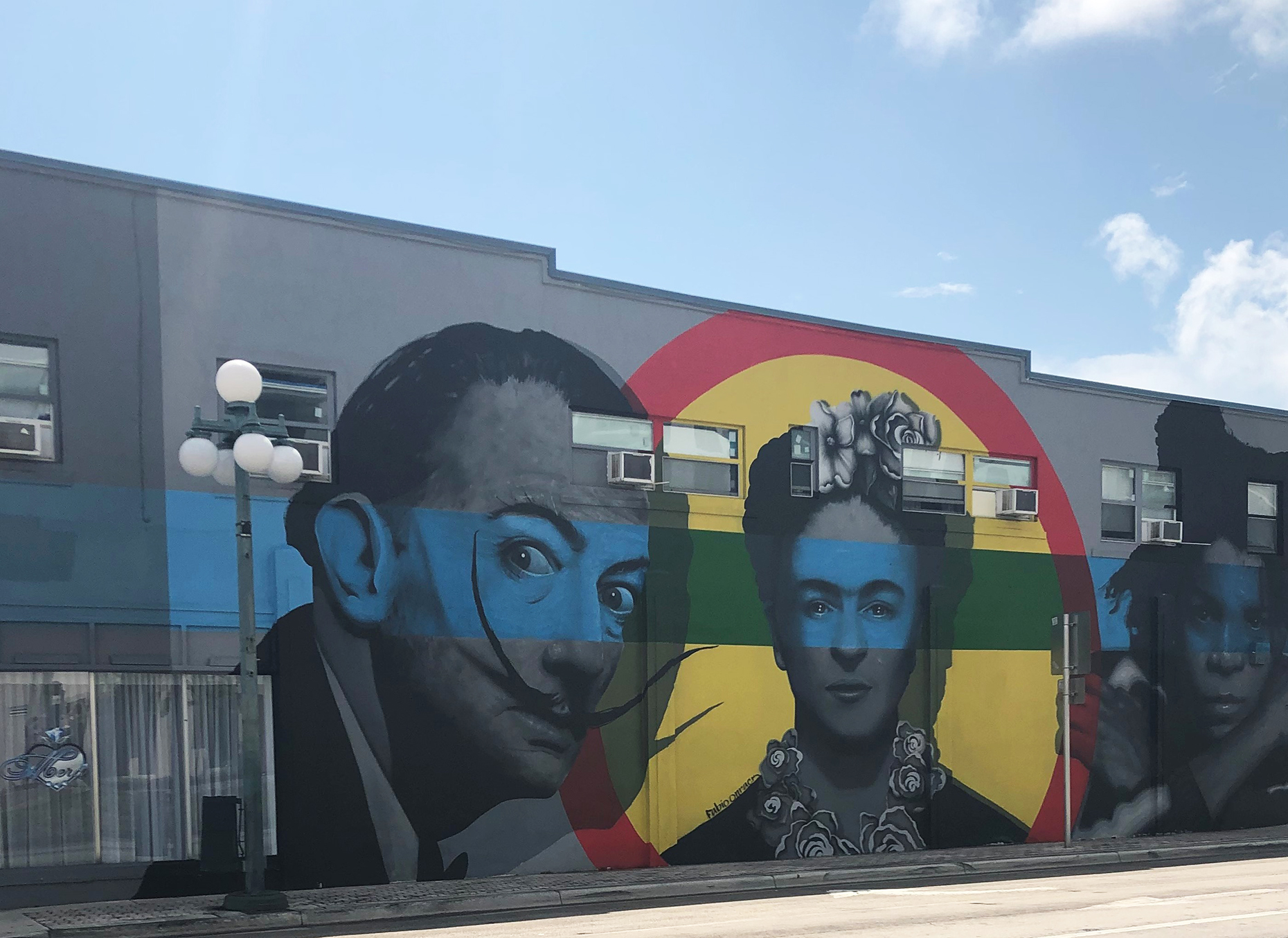 Photo by Daisy Meager
Stop for a drink and something sweet at: The Little Sugars. The charming bakery is the perfect place to refuel along the way. Hydrate with their homemade lemonade and try one (or two) of the bite-sized treats: the mini key lime pie and classic chocolate chip cookie are winners.
Drive: further north to Stuart in Martin County.
Check-in to: Hutchinson Shores Resort & Spa. You're going to find it hard leaving this place. The nautical-themed hotel, decorated in calming blues and whites, and the soft scent of the sea will put you in a zen-like state as soon as you pull up. If you bag a seafront room, it's highly encouraged to leave the sliding door slightly ajar at night so you can nod off and wake up to the sound of the ocean.
Hutchinson Shores Resort & Spa/booking.com
Hop aboard: the historic Schooner Lily. Departing from Shepard Park, near Stuart, a sunset sail shows off the surrounding natural landscape in all its glory. You may even be in for a musical surprise courtesy of the talented crew. Bringing a cooler and snacks is encouraged.
Day 6: Martin County
Breakfast at: Sand Dune Café, along Jensen Beach. The small hut churns out big plates: think stacked buttermilk pancakes, mammoth omelettes and hearty breakfast burritos. It's open for lunch too.
Discover the Treasure Coast on a paddleboard: with The Ohana Bus. The fun really starts as soon as you board the eponymous bus, a converted school bus plastered in stickers, which will pick you up from your accommodation. Once you're out on the water (location depends on the weather), a top guide will help beginners and those more advanced to navigate the waters, mangroves and sandbars.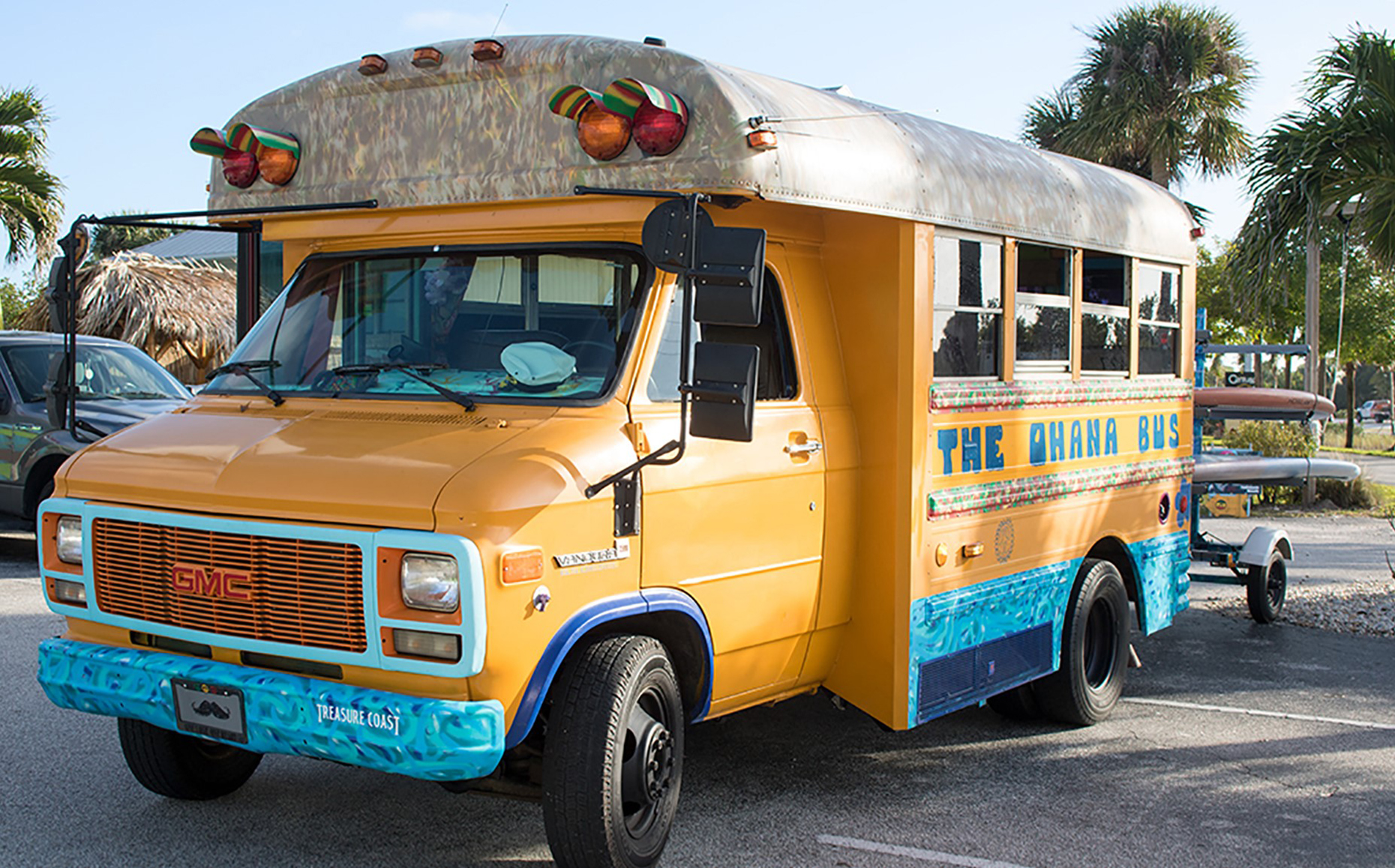 Courtesy of Martin County Office of Tourism and Marketing
Lunch at: The Twisted Tuna. You'll have worked up an appetite out on the water and there's no better place to sate it. There's a lengthy, seafood-focused menu here but it would be rude not to try the restaurant's namesake fish. The smoked tuna dip is incredible, served in a tortilla shell with chillies and salsa, and packets of addictive Saltine crackers on the side. The seared tuna tacos are another highlight: meaty fish comes in a hard wonton taco with wasabi slaw and topped with mandarin slices.
Spend the afternoon: discovering Downtown Stuart. Pop into shops and wander along the boardwalk in the sleepy historic area. There's another Kilwins ice cream shop here if you need a sugary pick-me-up.
For more information about south Florida, visit the tourism websites for the Florida Keys, Greater Fort Lauderdale, Martin County and Visit Florida.
Lead image: Gabriele Maltinti/Shutterstock
Map of south Florida road trip
Use our handy map to help plan your south Florida road trip:
Be the first to comment
Do you want to comment on this article? You need to be signed in for this feature