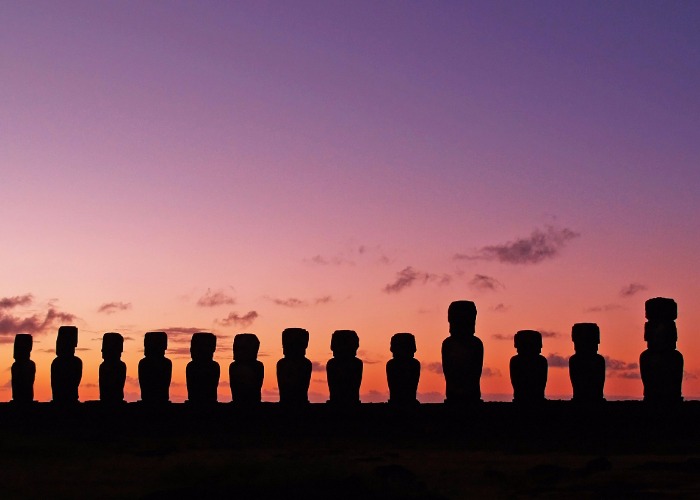 Find out more about the loveEXPLORING website and team
We've got a confession to make: we're travel addicts. We've got a perpetual case of wanderlust. When working we're constantly pining for the warmth of the tropical sunshine on some faraway island, and when at home we're almost always thinking about packing up and escaping on the next plane, train or boat.
This website is the manifestation of our passion: exploration. We've employed some of the finest travel writers and adventurers to bring you tales of little-visited Icelandic cities, tips on how to keep the kids happy on holiday and pictures of one of Europe's smallest but most sensational destinations. We've got fresh perspectives and insider tips on cities like London, Paris, New York and Tokyo, and some incredible photography of our Earth from above.
Whatever your travel tastes, we've got something you'll love. We cover everything from brilliant budget breaks to affordable luxury and the down-right extravagant. We've got city guides, destination features and gorgeous galleries, and we scour the web each week for the latest travel news and deals.
loveEXPLORING is brought to you by digital publisher Love Incorporated, who also publish loveMONEY.com and loveFOOD.com. We aim to provide seriously inspirational travel editorial for independent-minded travellers who are looking to invest in those extra-special experiences to make their trips unforgettable.
The team
Dom Eames, Editor-in-Chief
After spending his twenties writing and producing film and TV, Dom has been leading award-winning digital editorial teams for Channel 4, Virgin Media, MSN.com and currently leads the LoveInc. editorial team. His adventures have taken him to every continent and he has written extensively on lifestyle subjects.
Simon Ward, Managing Editor
Simon has nearly 20 years' experience as a writer and editor working for the likes of MSN, Orange and Wanderlust. He spent 18 months travelling Australia and New Zealand on a working holiday and currently spends a lot of his free time exploring the UK with his young family.
Lottie Gross, Editor
An experienced travel writer and editor, Lottie has been penning her adventures since 2012. She has contributed to guidebooks, magazines, coffee table books and written countless web articles on destinations all over the world.
Daisy Meager, Deputy Editor
Daisy is an experienced culture, food, and travel writer, working for the likes of VICE and delicious. magazine. She enjoys exploring new places, preferably with some local food or drink in hand.
Karlina Valeiko, Editorial Assistant
Latvian-born Karlina lived in Scotland and the Netherlands before moving to London to obtain a Master's degree and pursue a career in journalism. Her passion and interest in other cultures started at a young age, when travelling with her parents, and now she's explored most of Europe. In the future she's looking to travel farther and get to know Japan as well as south east Asia and South America.
Freelance writers & editors
Rachel Mills, Deborah Cicurel, Rachel Truman and Sophie Barton
Be the first to comment
Do you want to comment on this article? You need to be signed in for this feature