8 reasons to visit Cheshire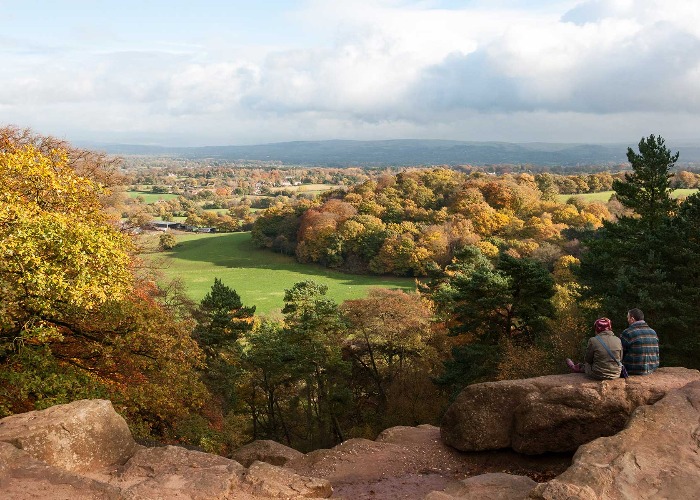 This underrated English county serves up picture-postcard villages, a slice of the Peak District, an UNESCO World Heritage Site and much more besides.
Often overlooked in favour of neighbouring Derbyshire, home to much of the Peak District National Park, Cheshire is perhaps one of England's most underrated counties. Its tiny slither of the park – just 34 square miles out of 555 (88sq km out of 1,437sq km) – attracts far fewer visitors than hot spots like Bakewell and Edale, yet is arguably just as attractive. It even features an astonishing seven National Trust properties, including Lyme and Tatton Park estates.
But it's not just secret Peak District spots you'll find in Cheshire. From wizarding legends to industrial heritage and a charismatic county capital, we've rounded up eight reasons to visit this beguiling northwest corner of England…
1. For magnificent stately homes
Cheshire is replete with grand country houses you can visit. These span Georgian to Jacobean and even Jacobethan, with many also sporting award-winning grounds and gardens. I particularly love Lyme and Tatton Park, both National Trust estates with regal mansions and extensive grounds roamed by ancient deer herds.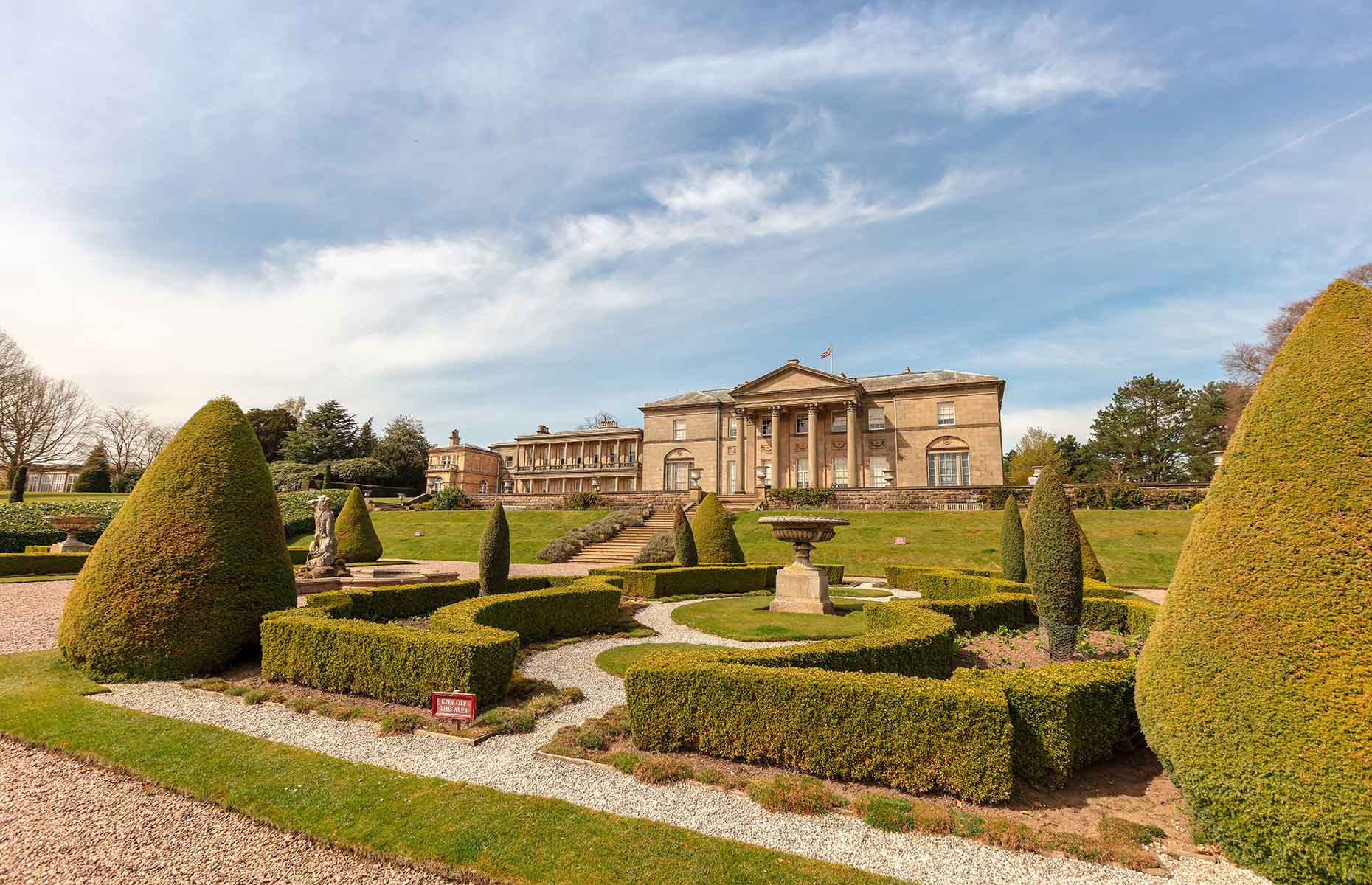 Debu55y/Shutterstock
Gawsworth Hall is another favourite: this half-timbered Tudor treasure, in the Cheshire black-and-white style, features an Elizabethan pleasure garden and was once home to Mary Fitton – reputed to be the mysterious "Dark Lady" of Shakespeare's sonnets.
READ MORE: These are the UK's most stunning stately homes
2. For wonderful walks
It may not be as dramatic as neighbouring Derbyshire but Cheshire's countryside has its own, quieter, appeal, often more akin to the verdant pastures and gentle hills typically associated with England.
I suggest exploring this overlooked landscape, nevertheless home to some sensational scenery, via the county's Twin Trails. Starting at Disley, home of the aforementioned Lyme estate, the Gritstone Trail connects monument viewpoints like Bollington's White Nancy and Mow Cop Folly (pictured below) with popular sites like Tegg's Nose Country Park and the Trent & Mersey Canal (which is part of the Cheshire canal ring, another top recommendation).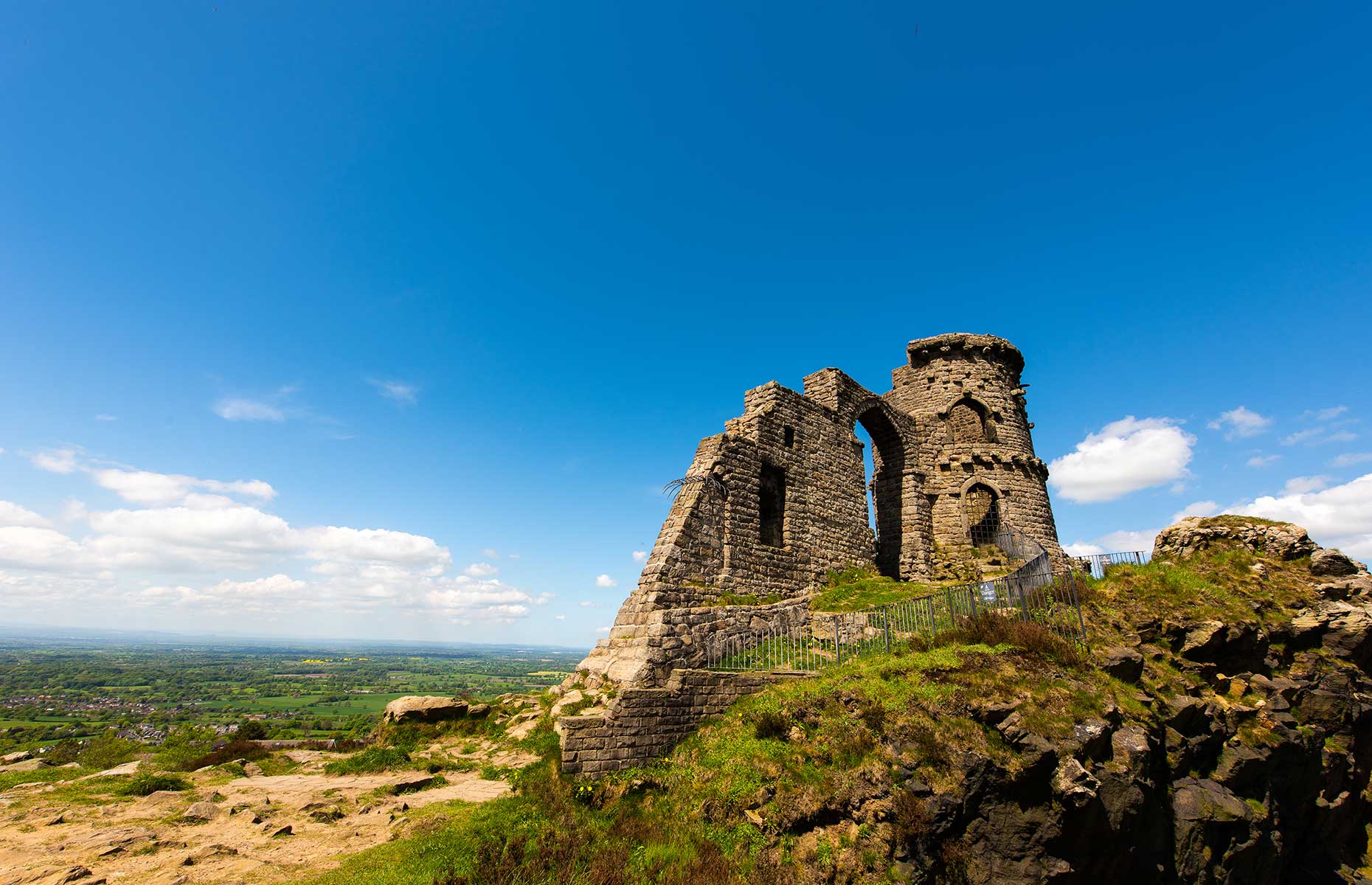 RMC42/Shutterstock
Meanwhile the Sandstone Trail follows the Sandstone Ridge – recently shortlisted as an Area of Outstanding National Beauty – which affords panoramic vistas of the Cheshire Plain and takes in landmarks like Delamere Forest and Beeston Castle.
READ MORE: loveEXPLORING's guide to the Peak District
3. For picture-perfect towns and villages
Cheshire is home to some of the most affluent towns and villages in England, but it's not all flashy cars and designer boutiques. Even Prestbury and Alderley Edge, part of a trio nicknamed the Golden Triangle, retain a charm that's utterly distinct from their popularity with deep-pocketed footballers.
Villages like Lymm and Great Budworth are similarly attractive (the latter is an ideal place to see the region's historic "magpie" architecture) while lively Knutsford, which inspired Elizabeth Gaskell's Cranford, has to be one of my top market towns. Often strung with bunting, its streets are a harmonious mishmash – Italianate towers to Georgian townhouses, charity shops to high-end stores, chic restaurants to corner cafés – and it's also the home of Tatton Park.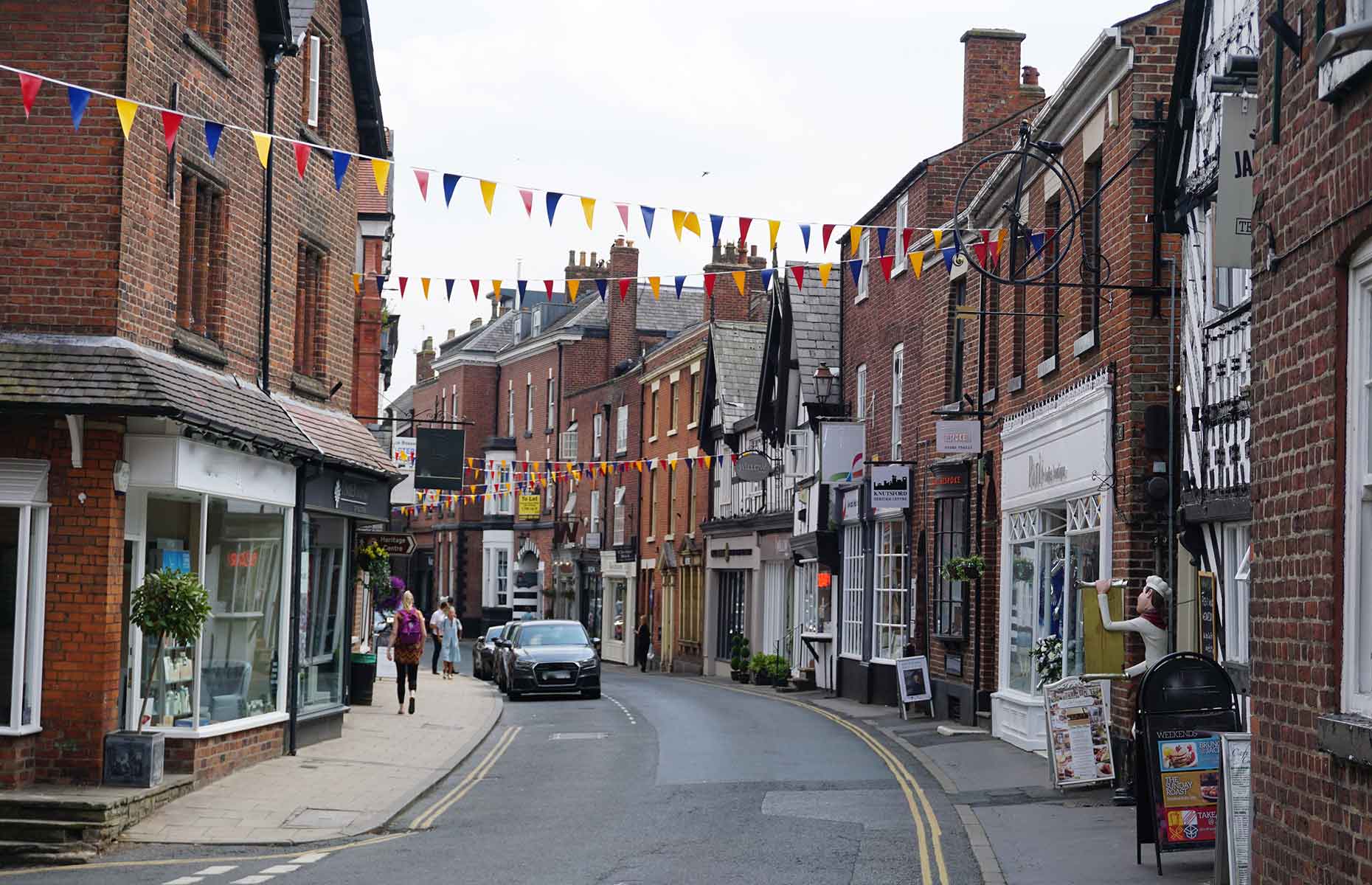 Vanessalouwill/Shutterstock
4. For tales of wizards and warlocks
According to legend, in the village of Alderley Edge, a farmer encountered a wizard who wished to purchase his white mare. Splitting open a large rock to reveal a pair of iron gates, the warlock invited him down into the cavern beyond, where sat 140 knights in silver armour… all but one with a white horse. With the farmer's stead making a full complement, the knights could finally fight the last battle of the world.
READ MORE: Your guide to the Yorkshire Dales
This magical tale (also, naturally, featuring sleep spells and a hoard of treasure) inspired Alan Garner's children's fantasy novel The Weirdstone of Brisingamen and continues to enchant today. Visitors will find a Wizard Walk around Alderley Edge's spectacular sandstone escarpment, also taking in some of this special landscape's prehistoric mining sites.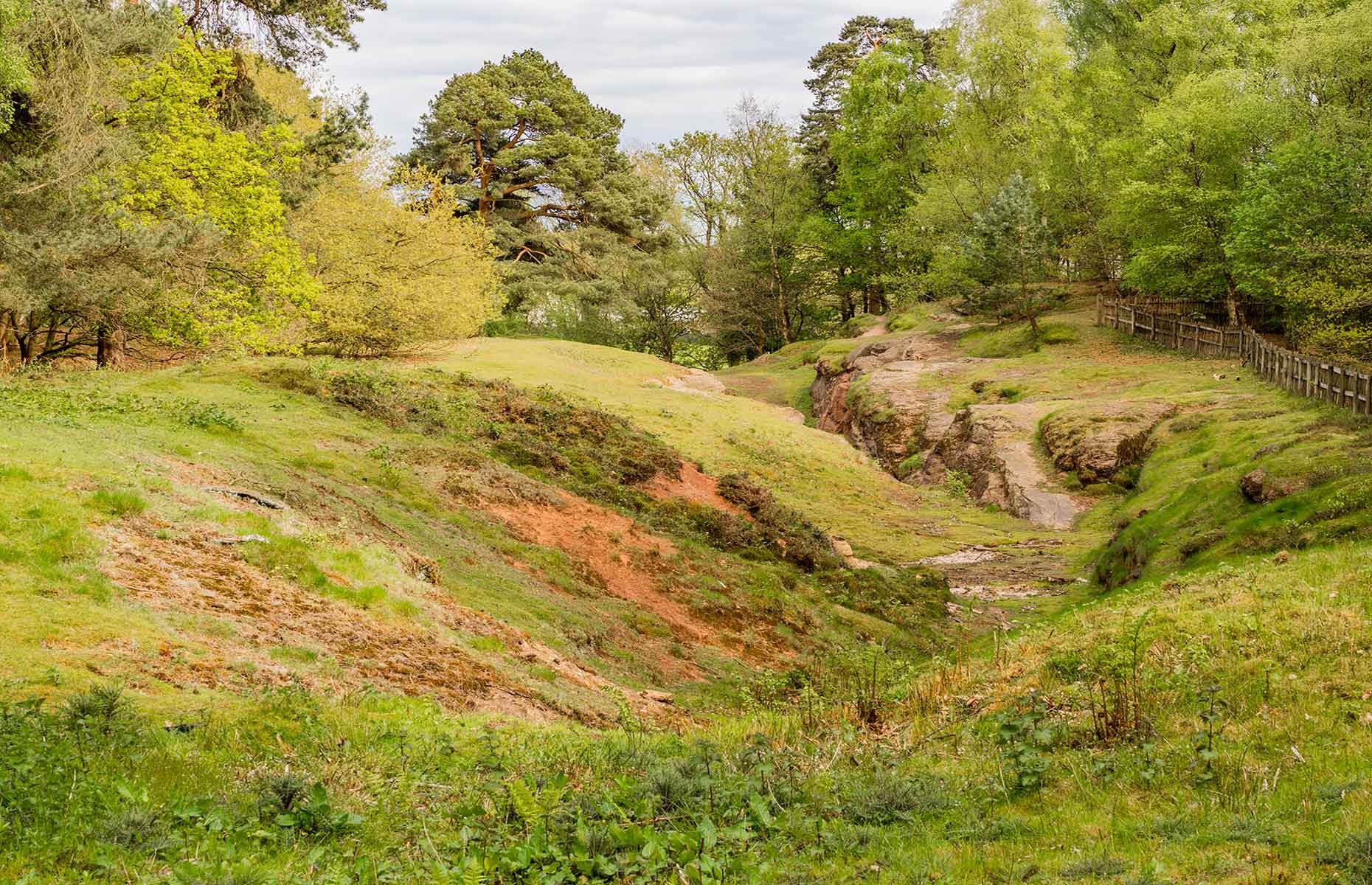 Sue Burton Photography/Shutterstock
5. For a county capital oozing with charm
It has the UK's oldest racecourse, largest Roman amphitheatre and most complete city walls – but Chester's best feature (in my opinion) is its striking half-timbered centre, complete with unique two-storied shopping rows.
From leading arts venues to a top-notch bar and restaurant scene, its contemporary side also excels – see loveEXPLORING's weekend itinerary for inspiration, or consider a specialist tour. New options include Family Foodie and 5K Dog Run with Tours Around Chester; private picnic trips with Chester Boat; and more waterborne adventures with Dee River Kayaking. Also recently opened is the Sick to Death museum, where big and little kids alike can explore the gory story of medicine through time.
READ MORE: Britain's most historic towns and cities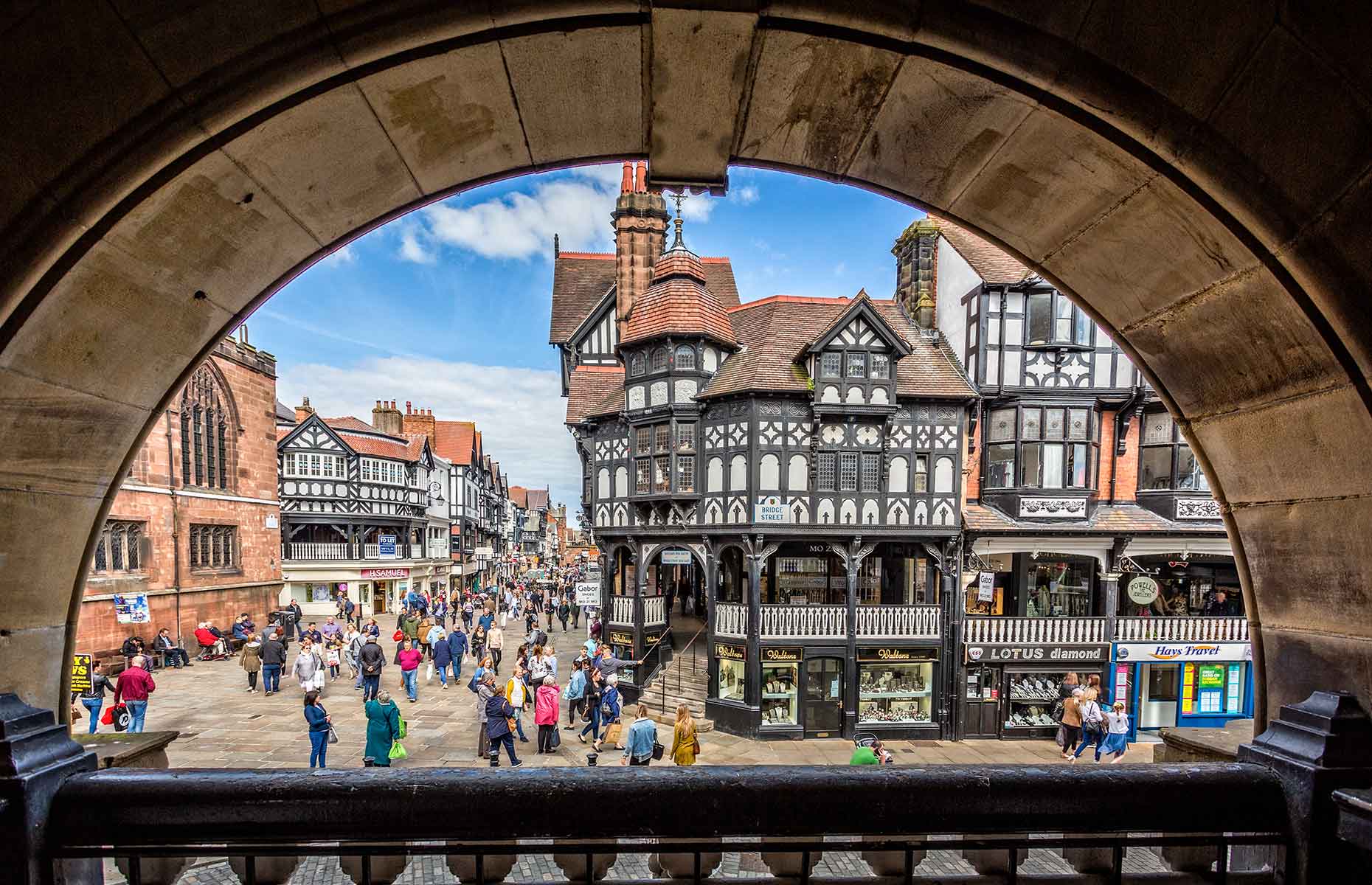 Nigel Jarvis/Shutterstock
6. For a UNESCO World Heritage star
In 2019, Jodrell Bank became the UK's 32nd UNESCO World Heritage Site thanks to its role in transforming our understanding of the universe. The Macclesfield-based observatory, owned by the University of Manchester, is famous as the home of the Grade I-listed Lovell Telescope, which was the world's largest steerable dish radio telescope when completed in 1957 and continues to play a seminal role in astronomical research.
READ MORE: The UK's most amazing World Heritage Sites
Jodrell Bank Discovery Centre makes for an engaging visit year-round (opening times may vary) while the site's bluedot festival – a winning fusion of science, art and music – is now a summer staple.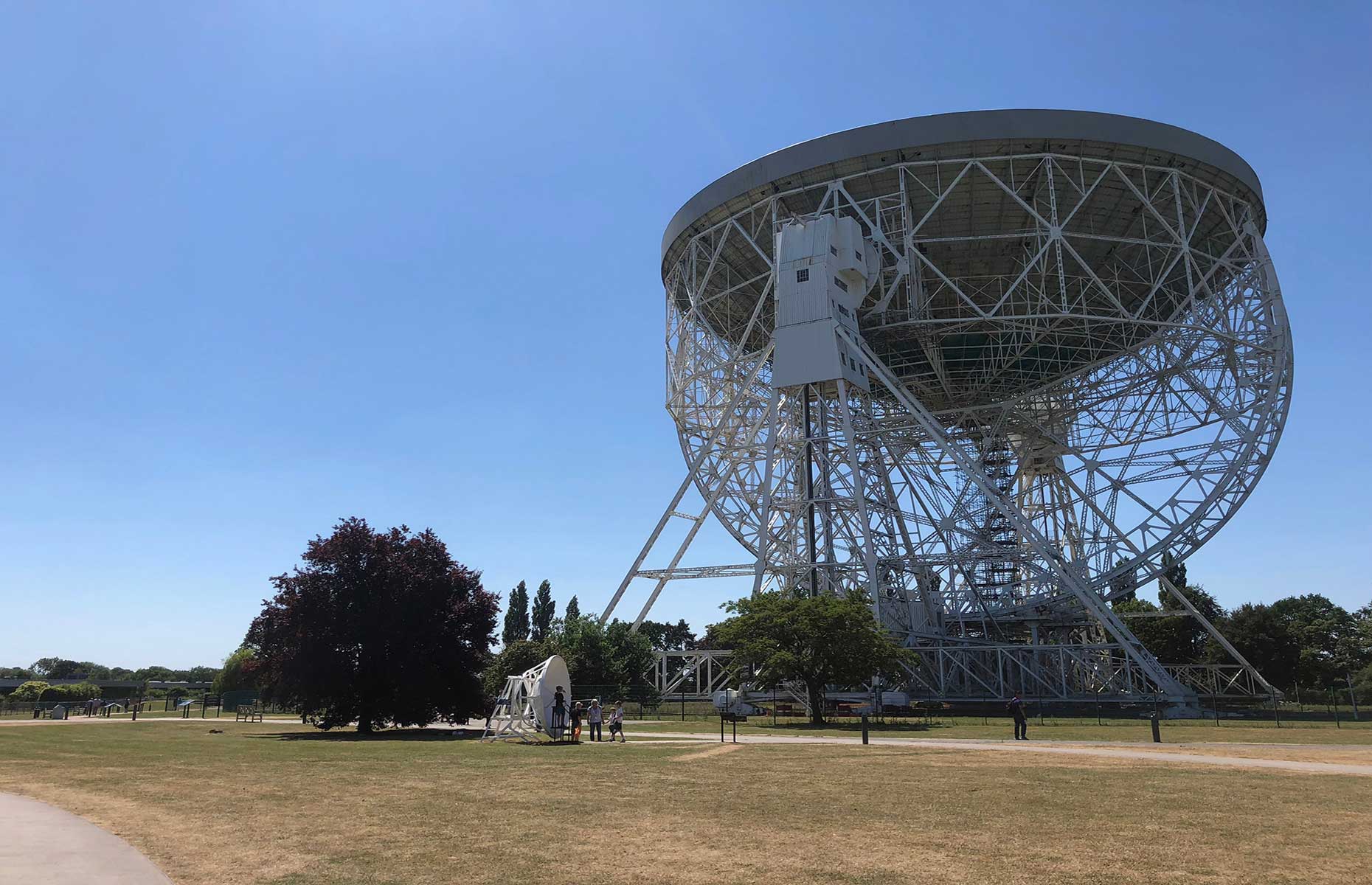 Geoffrey B. Johnson_Media/Shutterstock
7. For an intriguing industrial heritage
Cheshire's diverse industrial history is revealed through a medley of engaging heritage attractions. Lion Salt Works near Northwich tells the county's salt-making story – which dates back over 2,000 years – while sites like Macclesfield Silk Museum and Styal's Quarry Bank cotton mill explore its tumultuous textile trade.
Meanwhile the Anderton Boat Lift and National Waterways Museum show the vital role played by canals and rivers in economic and social development for over three centuries, both in Cheshire and nationwide.
8. For an experience for everyone
You've probably realised by now but Cheshire really does have an experience for all. A lively calendar spans headline events like RHS Flower Show Tatton Park and the Tour of Britain to Taste Cheshire festivals and family favourites like Just So at Rode Hall.
READ MORE: 6 reasons to visit Shropshire
Attractions are equally varied, from award-winning children's adventure park BeWILDerwood to Chester Zoo, home to over 35,000 animals and one of the country's top tourist destinations. The zoo celebrated its 90th anniversary this year with a new Latin American Wetland Aviary, and exciting future plans include a 10-mile nature recovery corridor.
Lead image: timsimages.uk/Shutterstock
Be the first to comment
Do you want to comment on this article? You need to be signed in for this feature