Your guide to the Yorkshire Dales
The Yorkshire Dales has some of the UK's most handsome countryside, from rolling emerald hills criss-crossed by higgledy-piggledy dry-stone walls and wild moors where your only company is grazing livestock, to crashing waterfalls. Days walking and cycling here can be punctuated by stops in pretty villages for meals in front of roaring fires, or castle visits learning more about the area's history.
Key towns
Richmond
Situated in the northeast of the Yorkshire Dales, this good-looking market town is home to an impressive and well-preserved Norman castle, where conscientious objectors were held during the First World War.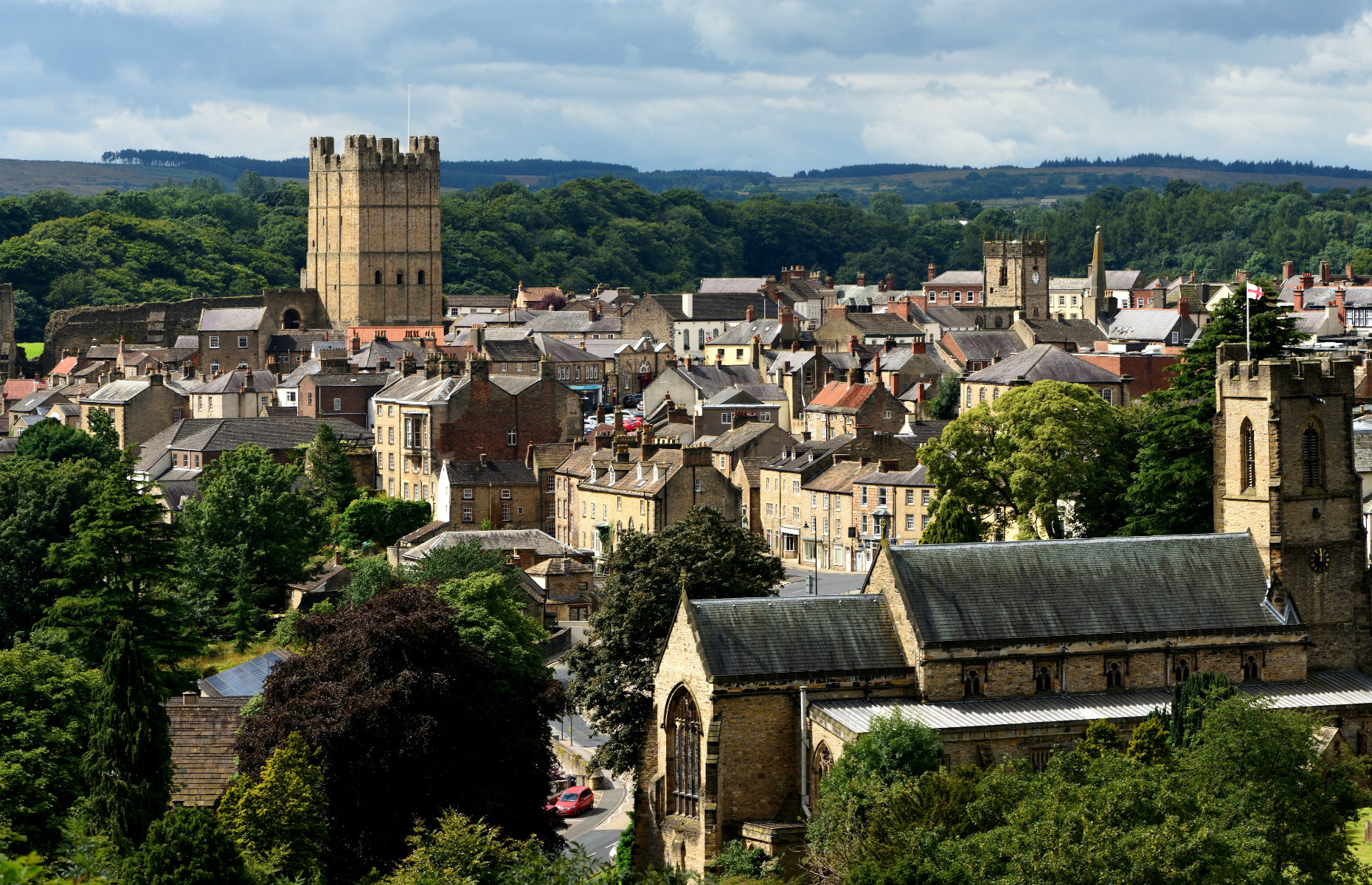 Mike Russell/Shutterstock
You can admire the town from the top of the castle keep before heading to Richmond's cobbled marketplace – one of the largest in England. There are also winding lanes to explore and tours of its Georgian Theatre Royal.
Hawes
Meaning 'pass between mountains', Hawes is a central Yorkshire Dales market town situated between the famous Buttertubs Pass and Fleet Moss roads, popular with cyclists. There's plenty to do here, whatever the weather, from the Dales Countryside Museum to the Wensleydale Creamery.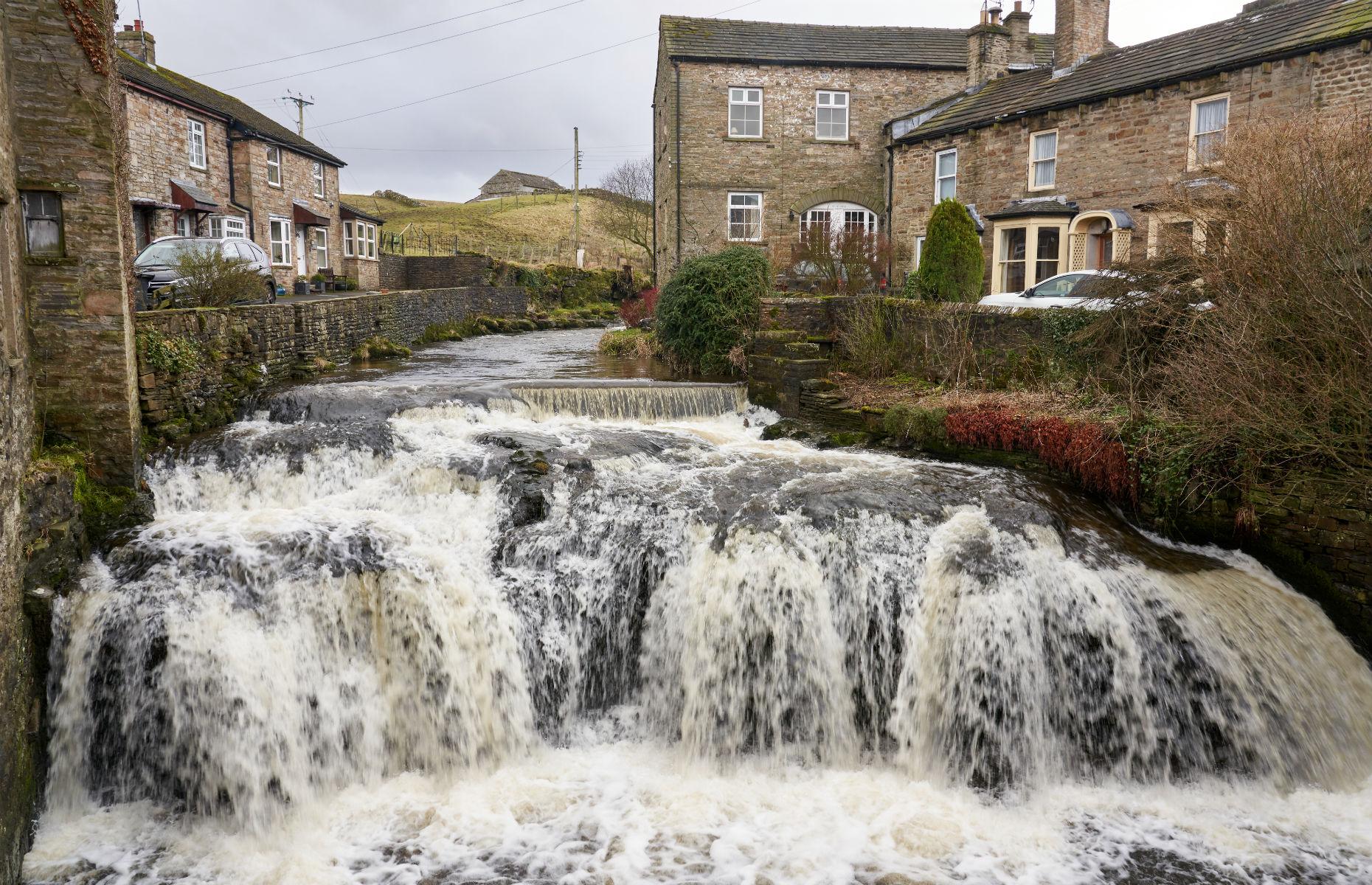 Duncan Andison/Shutterstock
Read more: 30 of Britain's most historic towns & cities
Grassington
In the south of the National Park, and close to climbers' favourite Kilnsey Crag, Grassington will charm you with its cobbled market square, arty shops and varied events – such as the Dickensian Festival in December.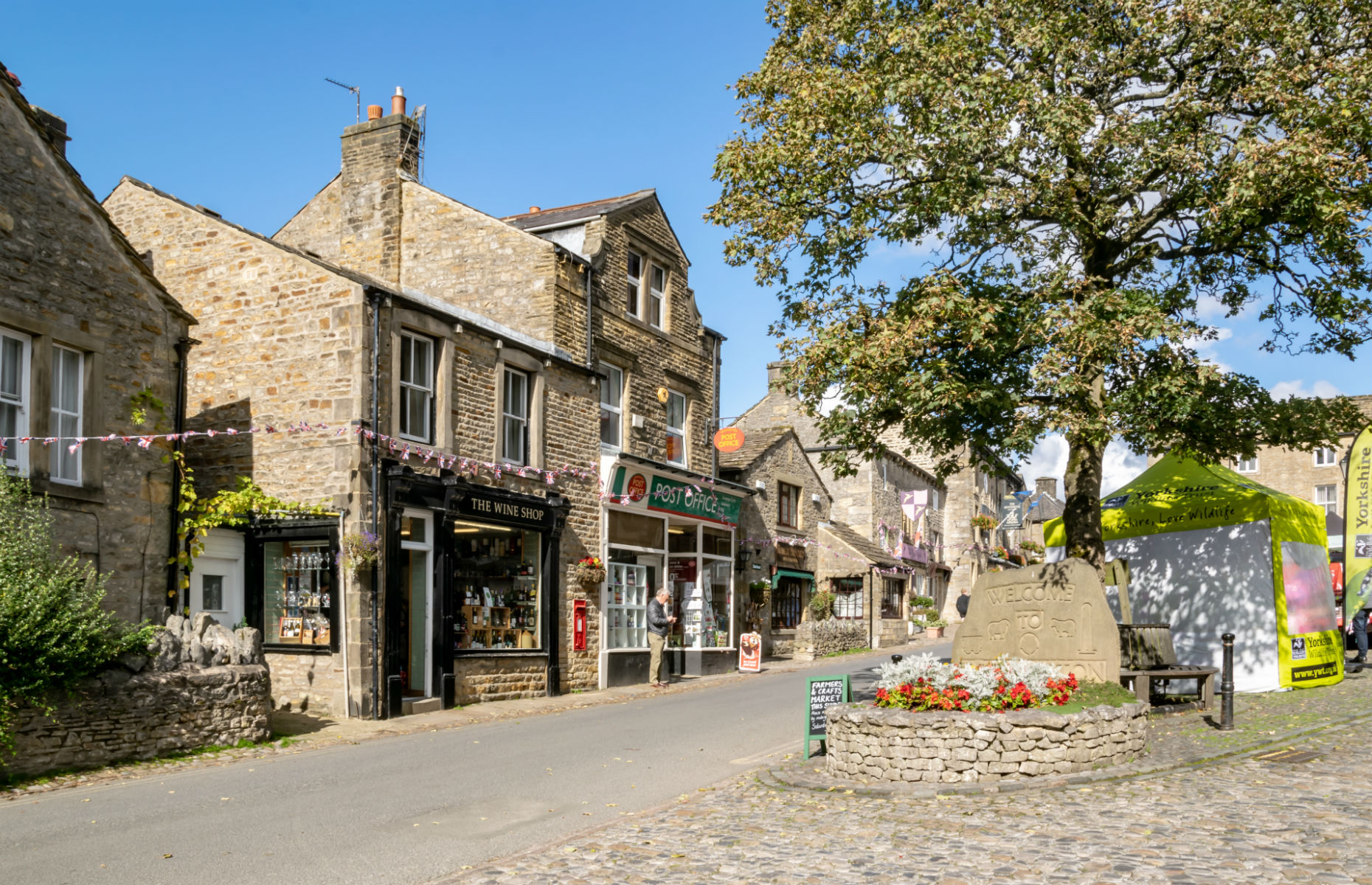 J. Jackson UK/Shutterstock
Here, plan a walk, perhaps a gentle stroll next to the River Wharfe, or a longer hike to Linton Falls and Kilnsey Crag.
Five top things to do
Step back in time in a castle
The Yorkshire Dales has an impressive clutch of castles. Richmond Castle is the best-preserved early Norman castle in England, Middleham Castle was one of the childhood homes of Richard III, while the medieval Bolton Castle is famous for being a place where Mary Queen of Scots was imprisoned.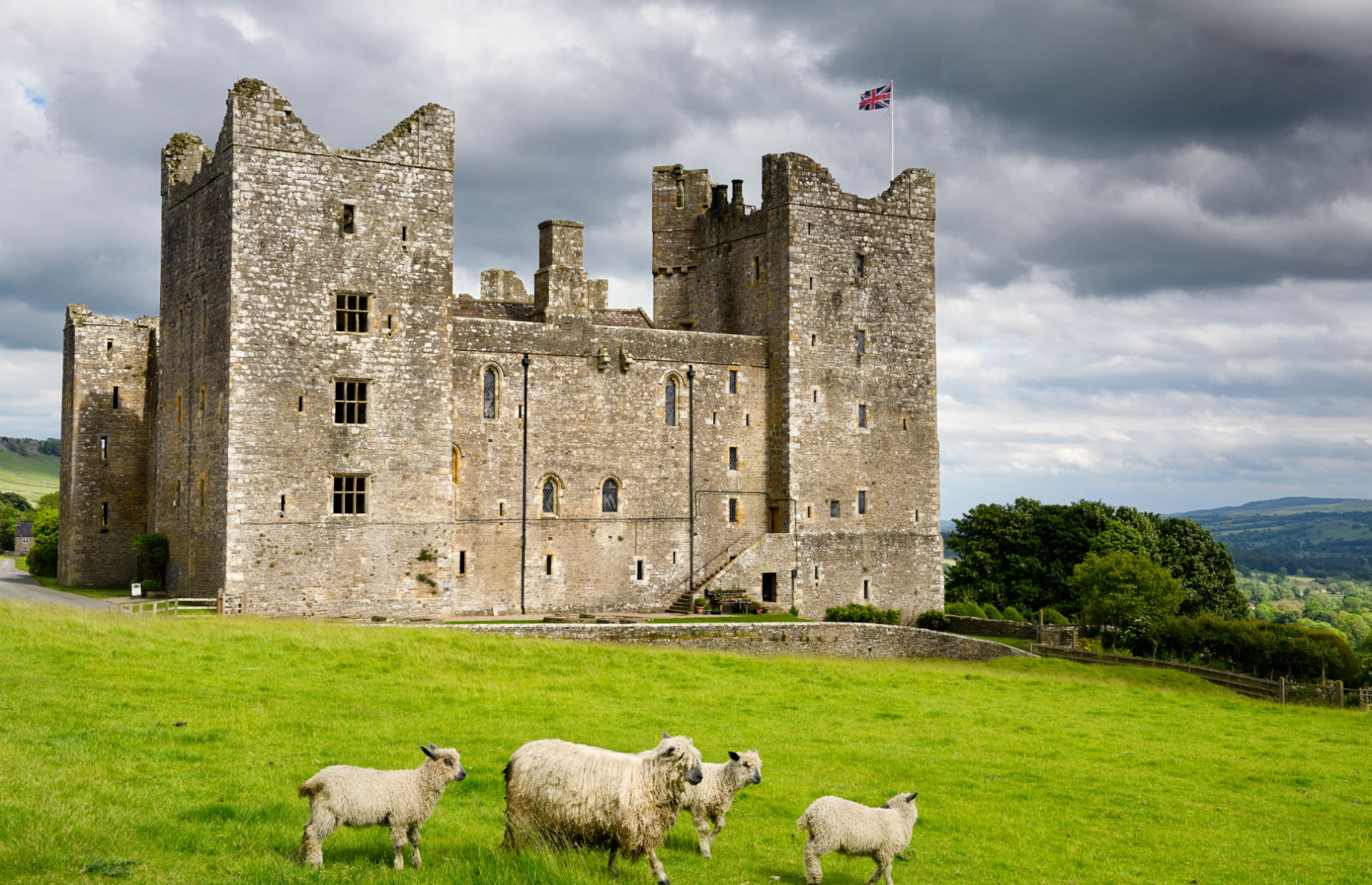 Reimar/Shutterstock
Read more: 7 National Trust gardens and parks to explore for free
Explore the Forbidden Corner
Expect the unexpected in this four-acre garden that proudly calls itself "the strangest place in the world". Navigate around a labyrinth of paths, tunnels and sculptures, being careful not to take a wrong turn as surprises are lurking. There's plenty to do in the surrounding Tupgill Park too.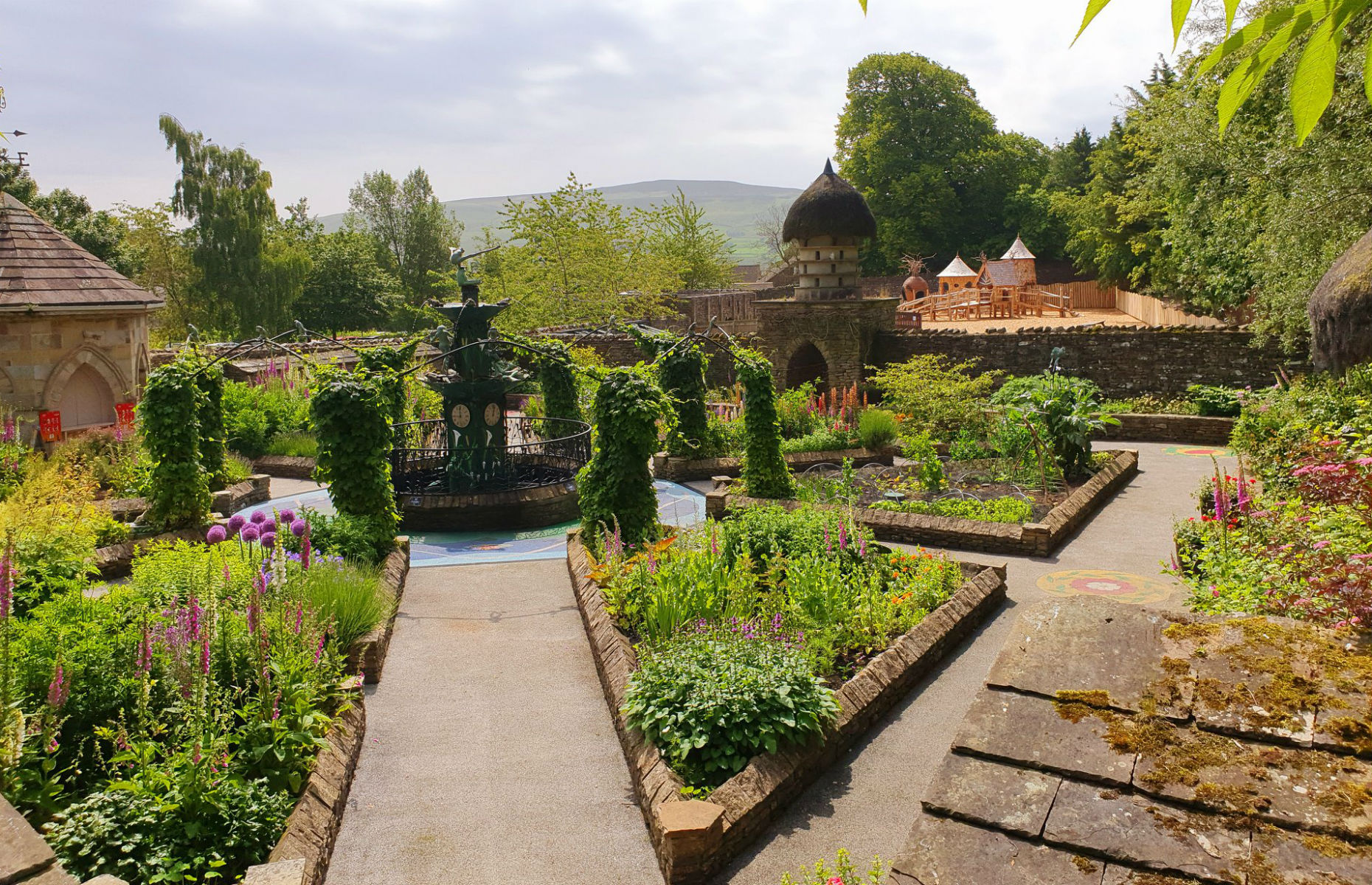 The Forbidden Corner - Official/Facebook
Admire waterfalls
Twinkling rivers and waterfalls are common features of the Dales' landscape and the areas' dramatic waterfalls have been used as settings for films including Robin Hood: Prince of Thieves. A must-see is Aysgarth Falls, three stepped waterfalls in the River Ure. Hardraw Force, England's largest single-drop waterfall, is also worth visiting.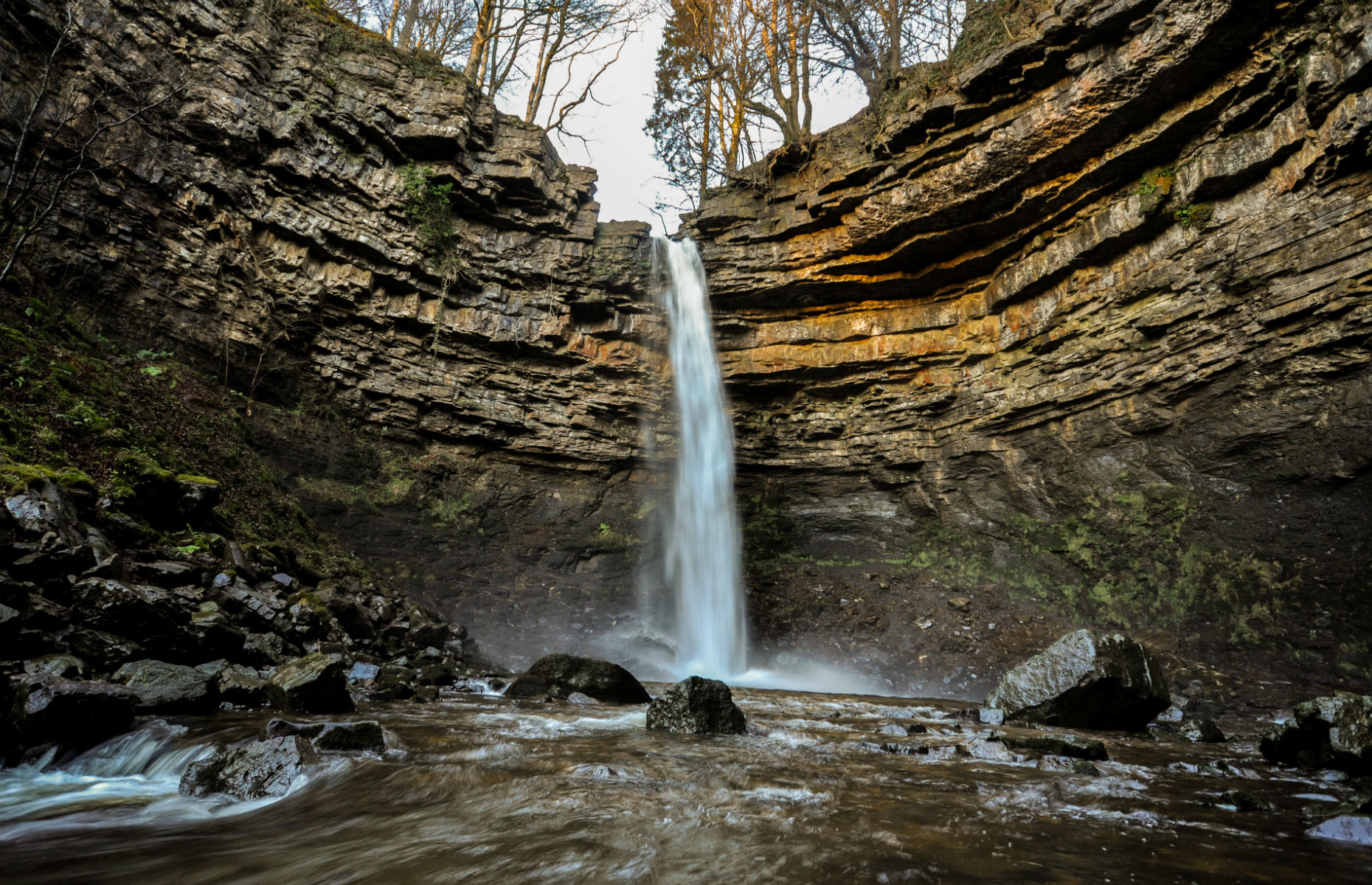 B.erne/Shutterstock
Plan a walk with a view
There are walking opportunities all over the Yorkshire Dales but one stand-out option is a walk from Malham to Malham Cove, Gordale Scar and the Janet's Foss waterfall (see a route here). Malham Cove is a huge curved limestone cliff formation with extensive views from its limestone pavement at the top.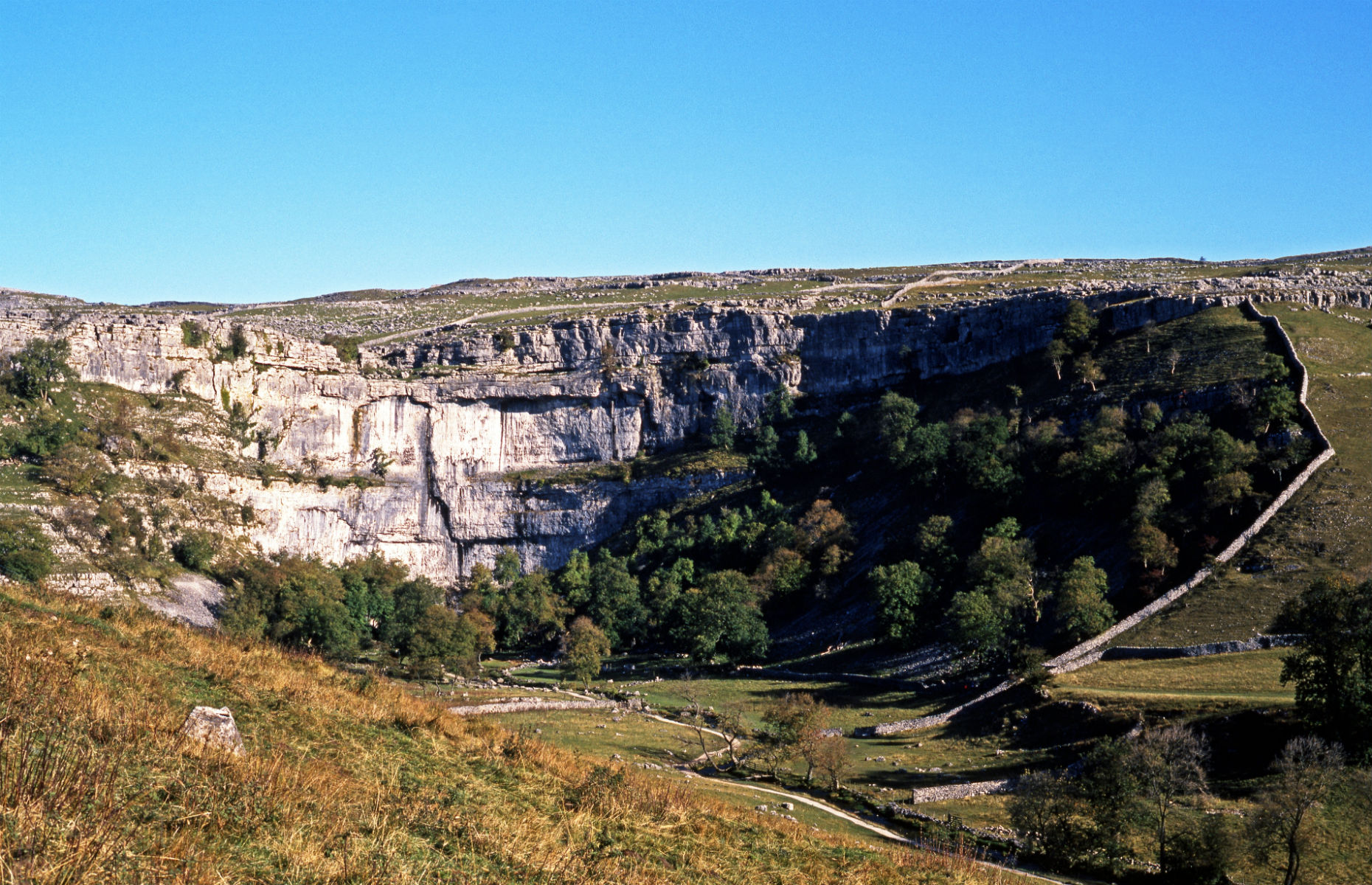 Caron Badkin/Shutterstock
The four-and-a-half-mile Ingleton Waterfalls Trail (see a route here) is another memorable route.
Head underground
Yorkshire is home to the largest caving area in the UK and the Yorkshire Dales has an otherworldly underworld to explore. The three main show caves of Ingleborough Cave, White Scar Cave and Stump Cross Caverns are great family days out to spot limestone formations in fantastical shapes.
Top places to stay
From self-catering cottages and glamping sites to luxurious country house hotels, there's plenty to choose from in the Yorkshire Dales.
For luxury, treat yourself to a country house stay in Simonstone Hall near Hawes with knockout valley views, resident peacocks and classy public areas.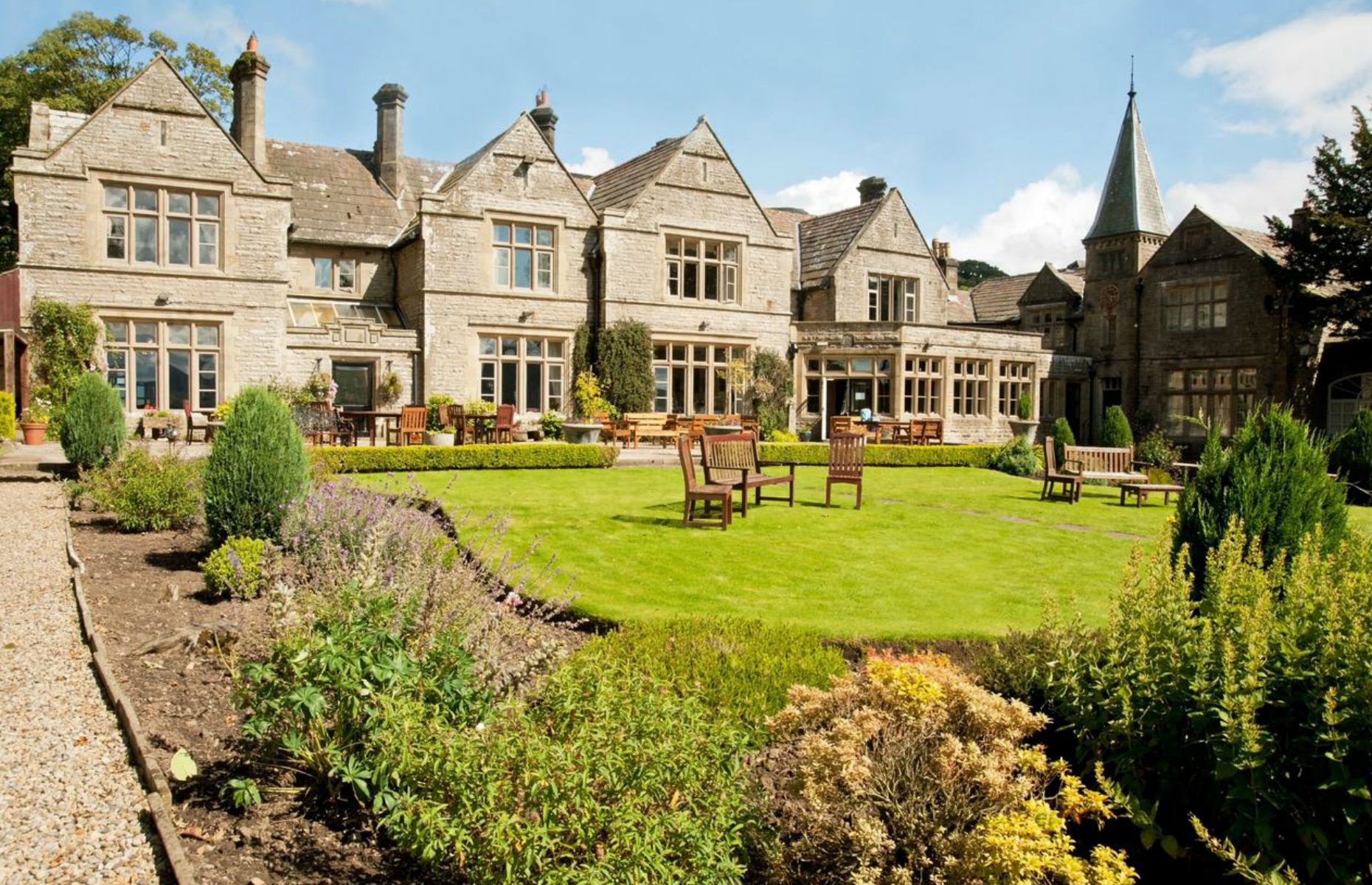 Booking.com
For couples, with a daily cocktail hour, rooms named after the artwork in them and sweeping views, Stow House is a stylish B&B in a former vicarage just outside Aysgarth. There are plenty of places to relax after a day walking, from roll-top baths in rooms to a purple library with log burner.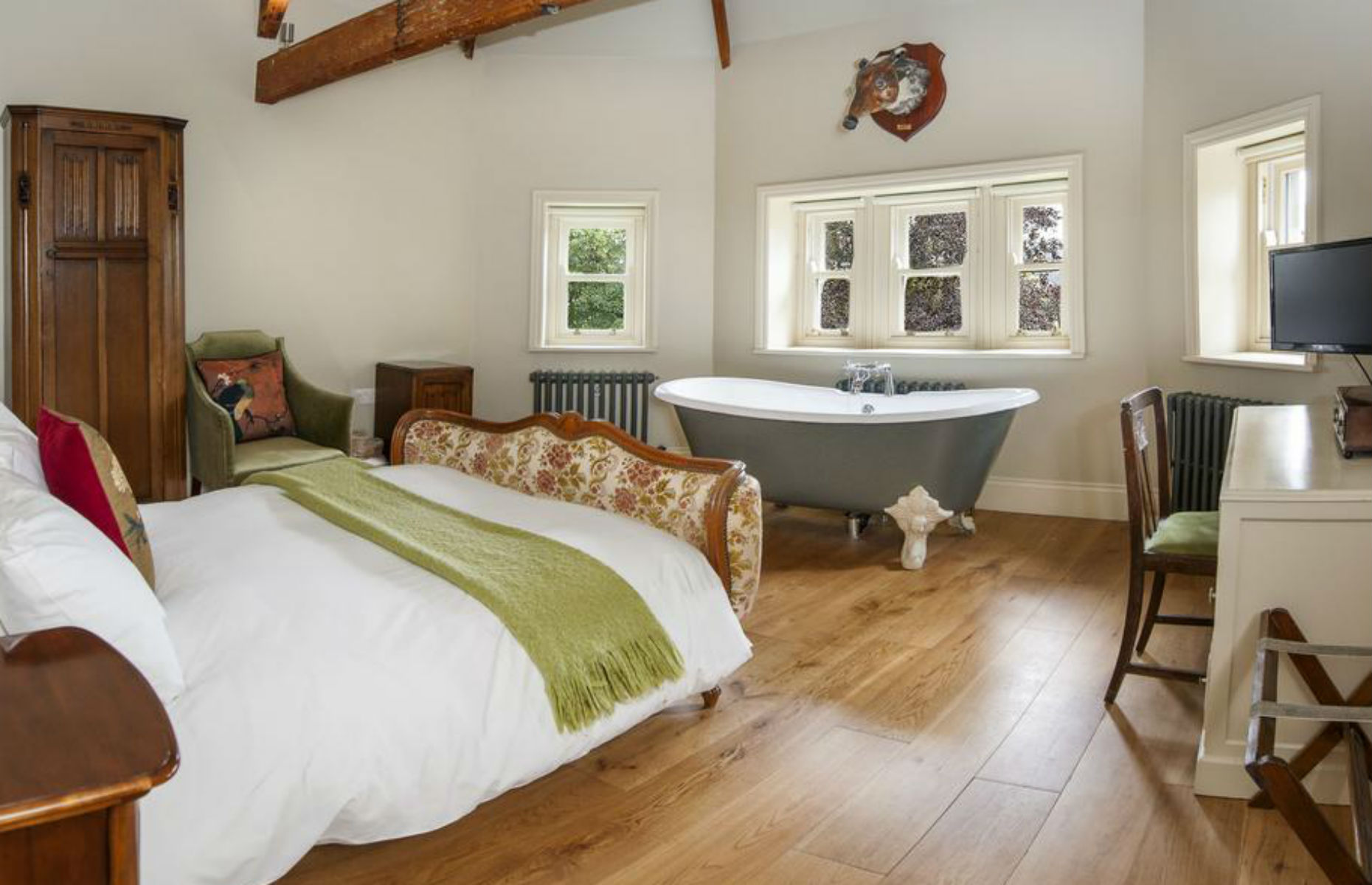 Booking.com
Families can spread out in their own cottage in Tupgill Park and you'll be next door to the Forbidden Corner attraction. For ease, there's also the Saddle Room restaurant on-site and the Tupgill Park grounds to explore.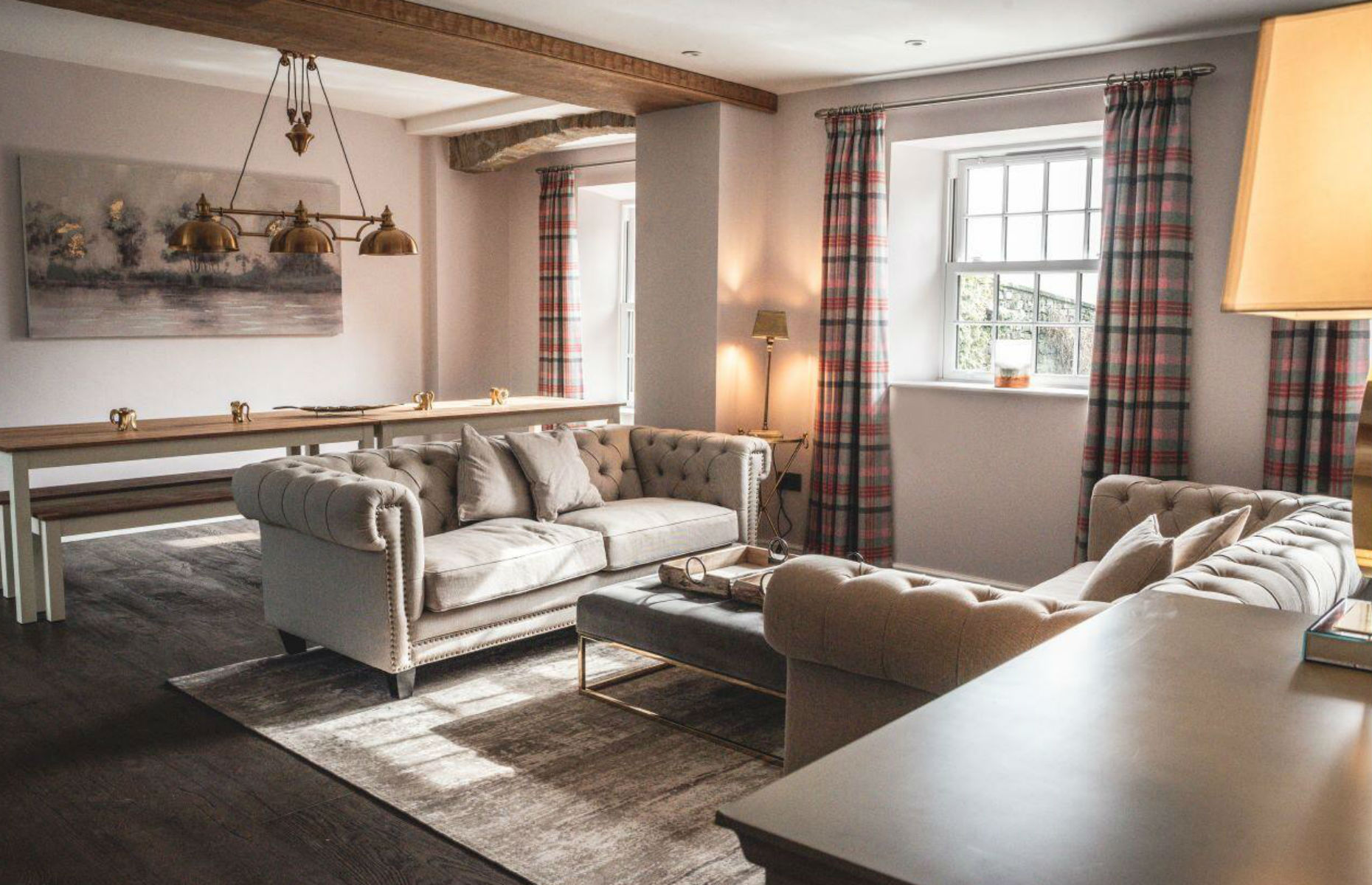 Booking.com
Some of the best places to eat in the area also have rooms to avoid the headache of getting home after a meal. Stand-out options include The Blue Lion and The Angel at Hetton.
Best places to eat and drink
One of the Yorkshire Dales' most famous exports is Wensleydale cheese – the popularity of which was boosted in the 1990s by Wallace & Gromit. Learn all about its history, which dates back to French Cistercian monks, and stock up in the Wensleydale Creamery.
The Dales is also known for its ales. If you're a beer fan, plan a day trip to Masham to visit the Black Sheep Brewery and Theakston, both of which offer tours.
For special occasion meals, good bets include the Wensleydale Heifer, which is known for its fish; The Blue Lion which has excellent seasonal dishes made from local ingredients; and the Michelin-starred The Angel at Hetton.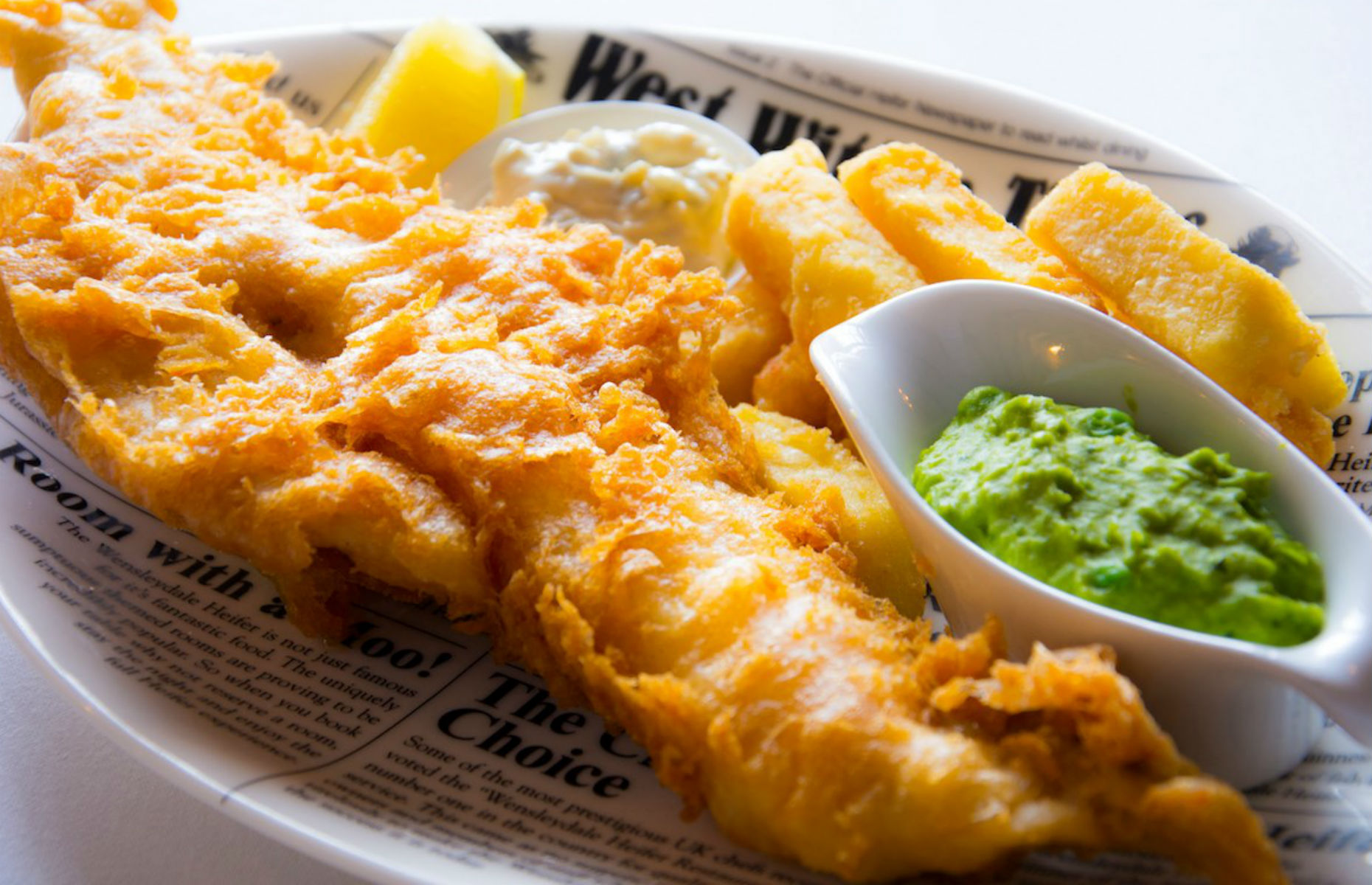 The Wensleydale Heifer/Facebook
Weekend itinerary
Day one
Check-in to: the Stow House B&B, which feels remote but is just a two-minute drive from Aysgarth and a 15-minute drive from the shops and pubs in Leyburn.
Walk to: Aysgarth Falls to admire the spectacular three-tiered waterfalls – you can walk right to the water's edge and plan hikes nearby.
Andrew Fletcher/Shutterstock
Lunch at: the Wensleydale Heifer (a 10-minute drive from Aysgarth Falls) to try its renowned fish and chips, or to take advantage of the fixed-price lunch menu.
Admire the view of Wensleydale from: the viewing tower at the top of Middleham Castle. Despite being open to the elements without a roof, there are impressive ruins to explore.
Andrzej Sowa/Shutterstock
Enjoy cocktail hour at: Stow House, where the owners mix classic cocktails between 6.30pm and 7.30pm from The Savoy Cocktail Book.
Dine at: The Blue Lion, a 20-minute drive away, for excellent hearty meals – think cassoulet of Yorkshire duck confit or blue Wensleydale cheese and leek risotto.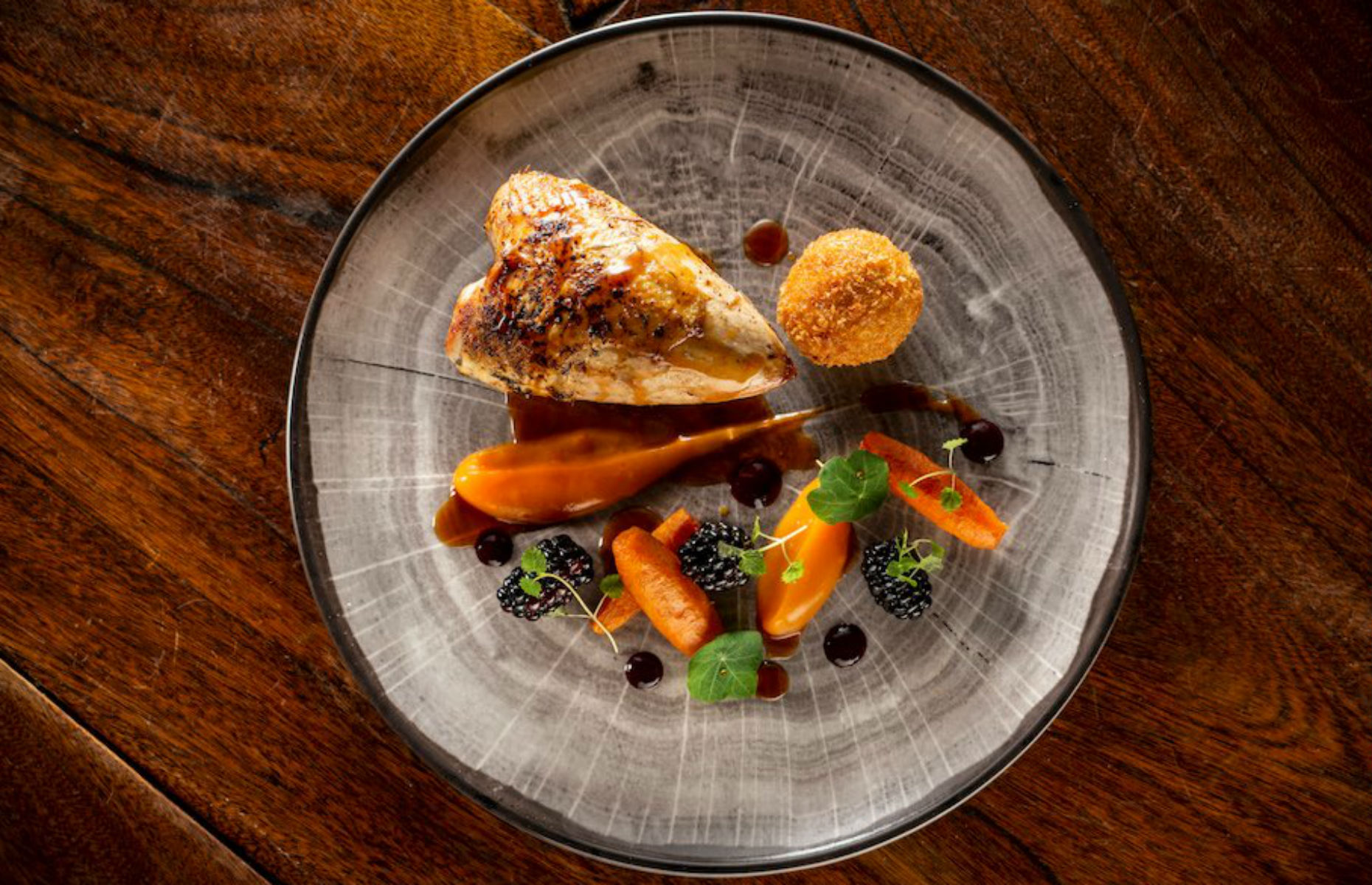 The Blue Lion Hotel Inn & Restaurant/Facebook
Day two
Acquaint yourself with Hawes: in the Dales Countryside Museum. As well as learning about the people and industries that have shaped the area, there's a tourist information centre inside.
Lunch at: the Wensleydale Creamery restaurant or coffee shop for a cheese-inspired meal before going on the Wensleydale Cheese Experience. You can watch cheesemakers at work in the creamery and take part in cheese-making demonstrations.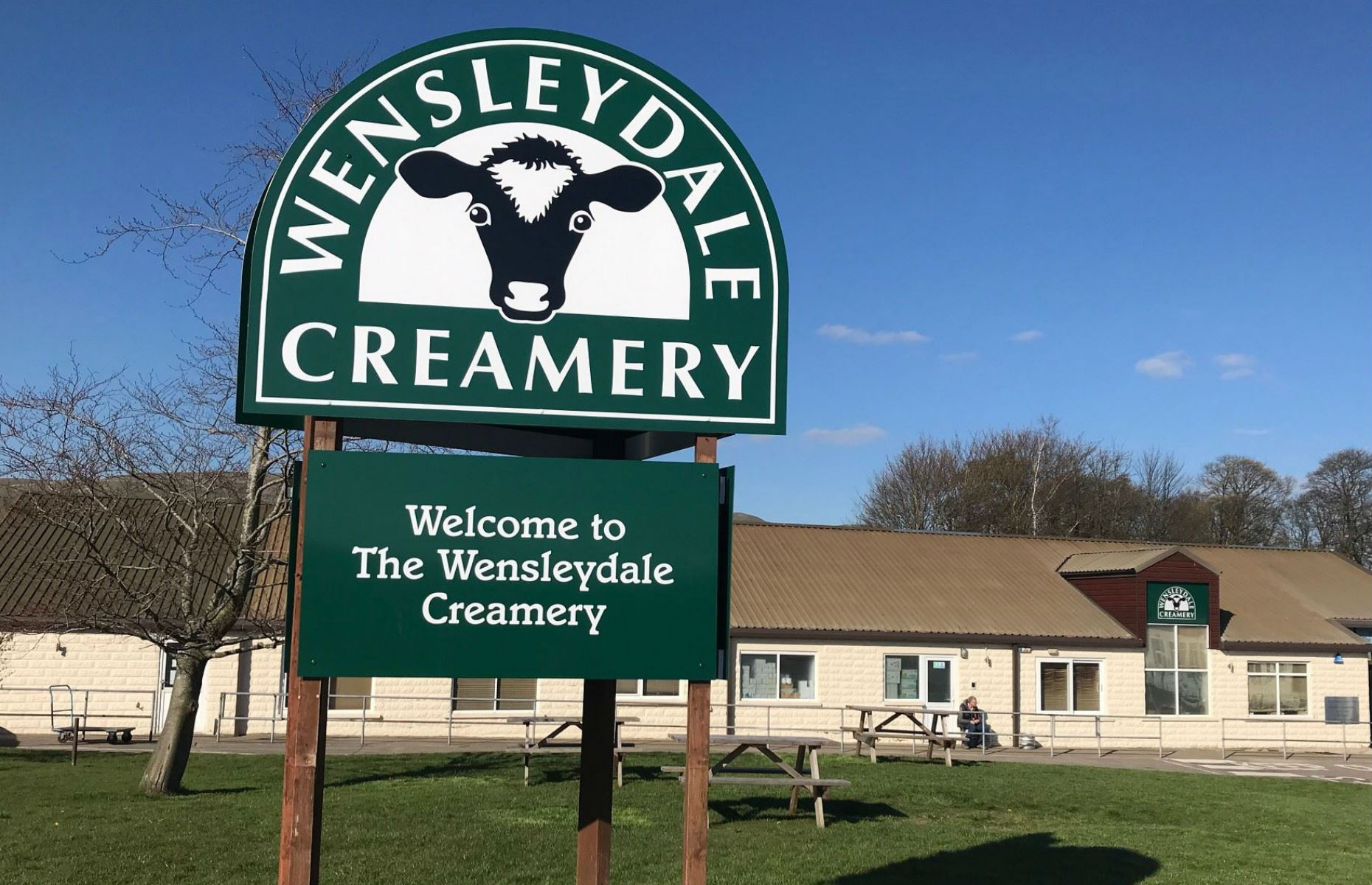 Wensleydale Creamery/Facebook
Go for a walk next to: Hardraw Force. This spectacular single-drop waterfall is in the grounds of the Green Dragon Inn, a five-minute drive from Hawes.
Dine with a view at: Simonstone Hall, either in the upmarket Stag's Fell Restaurant or order from the less formal lunch and bar menu.
Day three
Set off early: to drive an hour south to the village of Malham – the remote drive will be part of the fun – and walk around a mile from here to see the impressive limestone Malham Cove.
Lunch at: in good weather, take a picnic and extend your walk to take in Janet's Foss and Gordale Scar. For a treat when it's chilly, book at table at the Angel at Hetton, which is often referred to as the UK's first gastropub.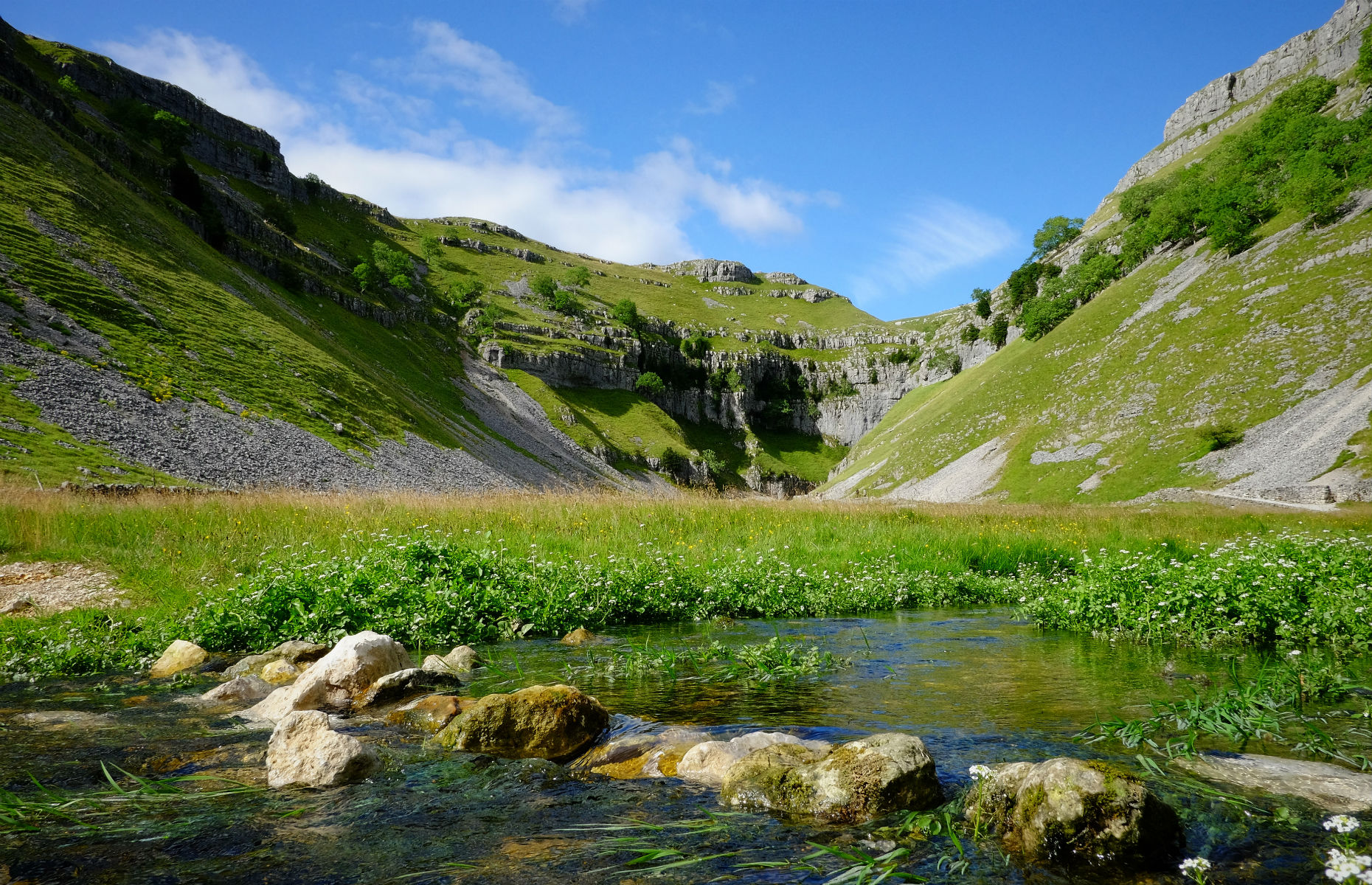 mattxfoto/Shutterstock
Go caving: in Stump Cross Caverns which were discovered in 1860 by lead miners. While exploring you'll spot fantastic formations such as the 'Wedding Cake' and children will love the legend of its Fairy Palace.
Relax: over dinner after your drive home in Aysgarth Falls Hotel, just down the road from Stow House.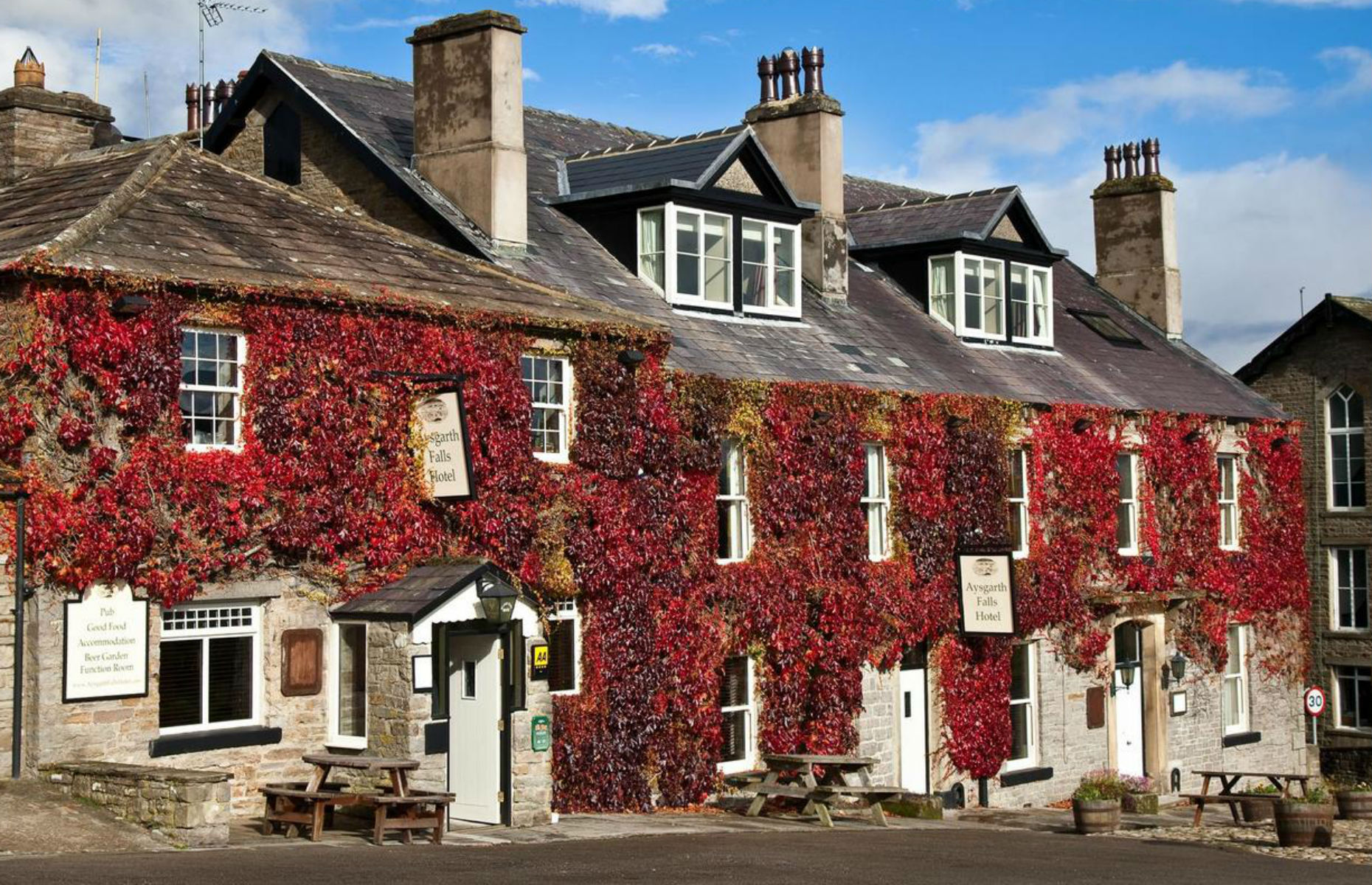 Booking.com
Getting there
How to get to the Yorkshire Dales
If you don't have your own car, there are rail and bus services running to many of the main towns and villages. The Settle-Carlisle railway stops include Ribblehead and Garsdale, while there's a station in Skipton and nearby Northallerton. Find out more on the Yorkshire Dales National Park website.
Main image: LJames LePage/Shutterstock
Map
Be the first to comment
Do you want to comment on this article? You need to be signed in for this feature