Explore New Orleans: the top things to do, where to stay & what to eat
New Orleans' blend of Creole, Cajun and Southern culture is unlike that found anywhere else in the US. The city's unique outlook and relaxed pace of life is expressed in the food, music, architecture and art. Spend hot and sticky days strolling past clapboard houses and beneath fern-draped balconies, then discover fantastic live jazz and cocktail bars by night. Thanks to a new direct British Airways flight from the UK, for Brits the Big Easy is now only a transatlantic hop away.
The best hotels in New Orleans
This is a city best explored on foot, so don't stray too far from central neighbourhoods. If you've never been to New Orleans before and are prepared to spend some money in pursuit of soaking up the city's history, stay in a French Quarter grande dame like the Bourbon Orleans Hotel, which has a large courtyard swimming pool. Nearby Hotel Monteleone is another great choice if you're looking for old-school luxury – even its revolving carousel bar is surprisingly elegant.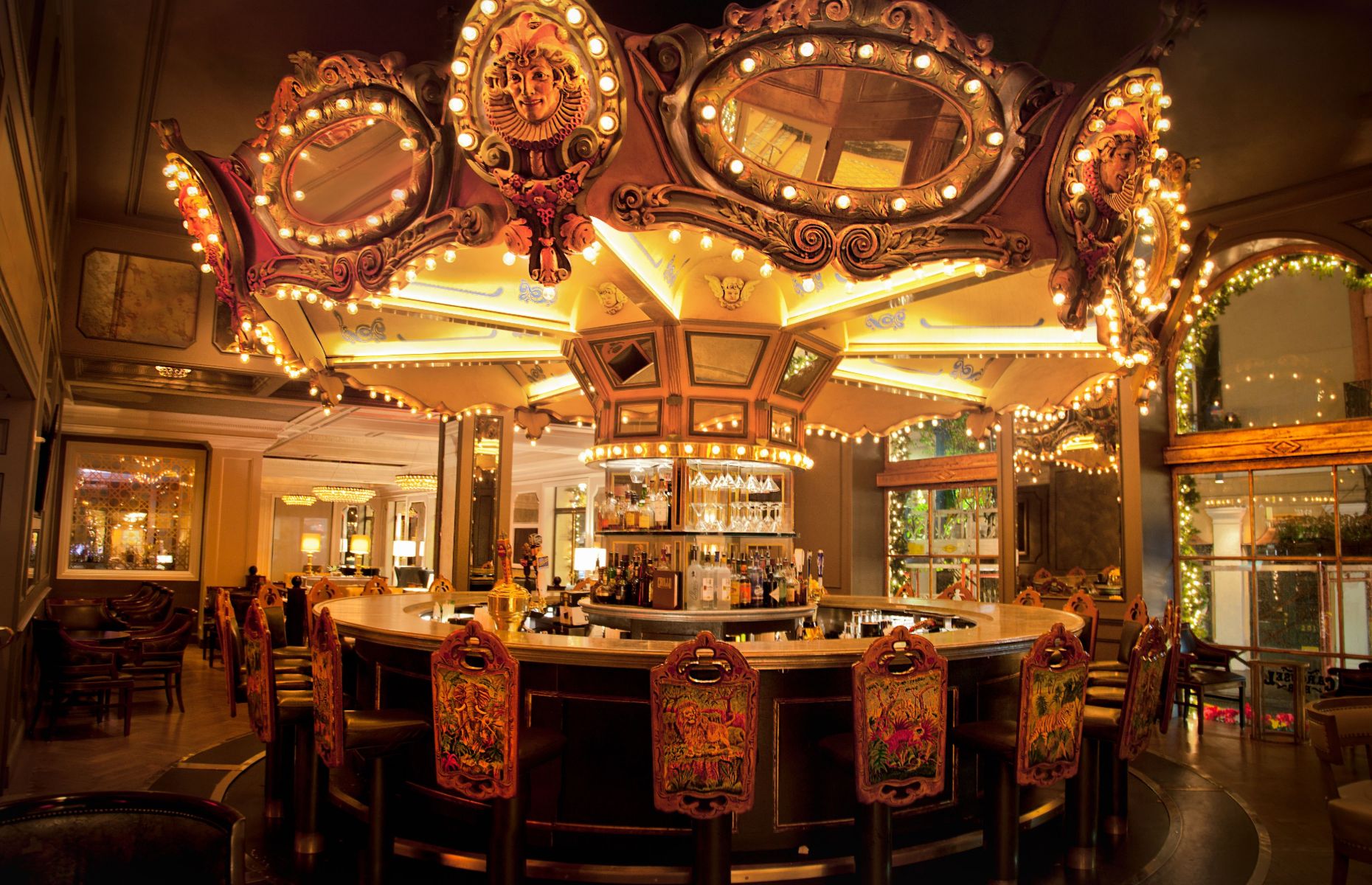 Hotel Monteleone/booking.com
For something more modern, try outposts from international groups such as the W New Orleans in the French Quarter, or the Ace New Orleans over in Downtown, which has a rooftop pool and well-regarded Italian restaurant, Josephine Estelle. For a boutique stay, the Garden District's recently revamped Pontchartrain Hotel stands out above the rest – Tennessee Williams penned much of A Streetcar Named Desire while staying here.
If you prefer the idea of sleeping beneath whirring ceiling fans and sipping mint juleps on a wooden porch, opt for an apartment. You'll find the widest choice in Faubourg Marigny and the Bywater. Tremé, to the northwest of the French Quarter, is more affordable but does have a (perhaps undue) reputation for being unsafe at night.
READ MORE: 5 ways to discover the spirit of New Orleans
Key neighbourhoods in New Orleans
The French Quarter
The historic French Quarter is both New Orleans' most enchanting neighbourhood and its most commercial. The Vieux Carré, as it's also known, extends barely ten blocks inland from the banks of the Mississippi but is packed with hotels, bars and restaurants.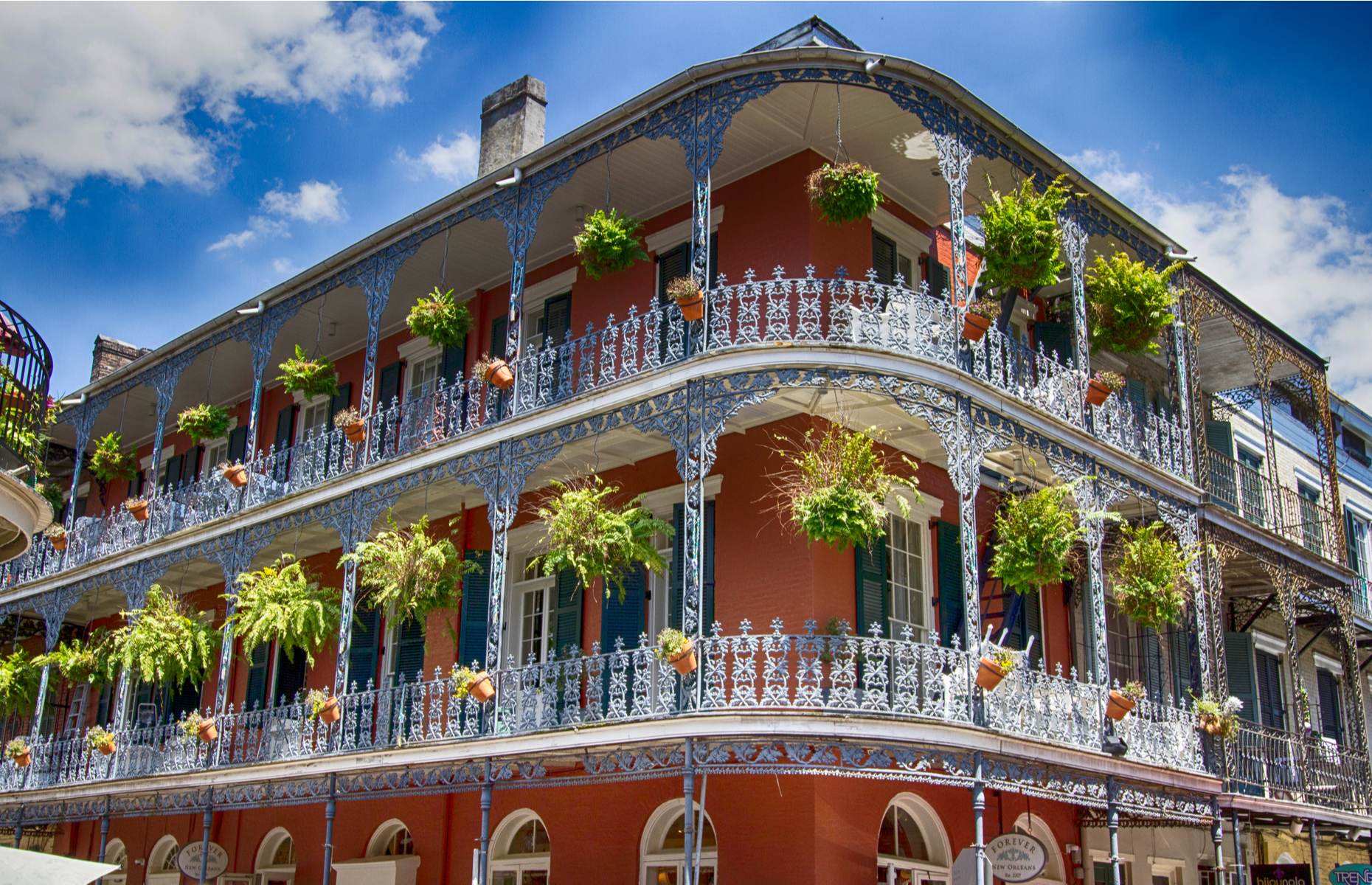 Steve Robinson/Shutterstock
Café Du Monde has been serving its famous powdery beignets here since 1862, horse-drawn carriages still roll down Royal Street and jazz lovers pack out the wooden benches at Preservation Hall night after night. Yet alongside this, you'll see college kids downing neon green 'hand grenade' cocktails on Bourbon Street and bachelorette parties stumbling around in tutus. Luckily the French Quarter bears these contrasts well. There are quiet courtyards to hide in when you need respite, and plenty of peaceful side streets to wander.
Faubourg Marigny and the Bywater
Think of the Faubourg as the French Quarter's cooler sibling. Rather than Bourbon Street's touristy bars, its main drag Frenchmen Street plays host to tattoo shops and intimate live music venues. Although it adjoins the French Quarter to the east, it feels a world away and is the perfect spot to hole up in a B&B. The Bywater, further to the east, has more of a local feel with its quirky rainbow-painted bungalows and artists' studios.
The Garden District
The Garden District attracts a more sedate crowd. Many arrive on the rather romantic St. Charles streetcar, which has been trundling south from the French Quarter for more than 150 years. Despite the neighbourhood's name, gardens aren't the attraction here. Instead it's leafy and residential, with wide avenues lined by elegant mansions and shaded by oak trees. Take a tour of the bougainvillea-clad antebellum houses during the day or hear ghost stories at night on a guided walk around Lafayette Cemetery No. 1. For eating and drinking, Magazine Street is the hub of the laidback dining scene.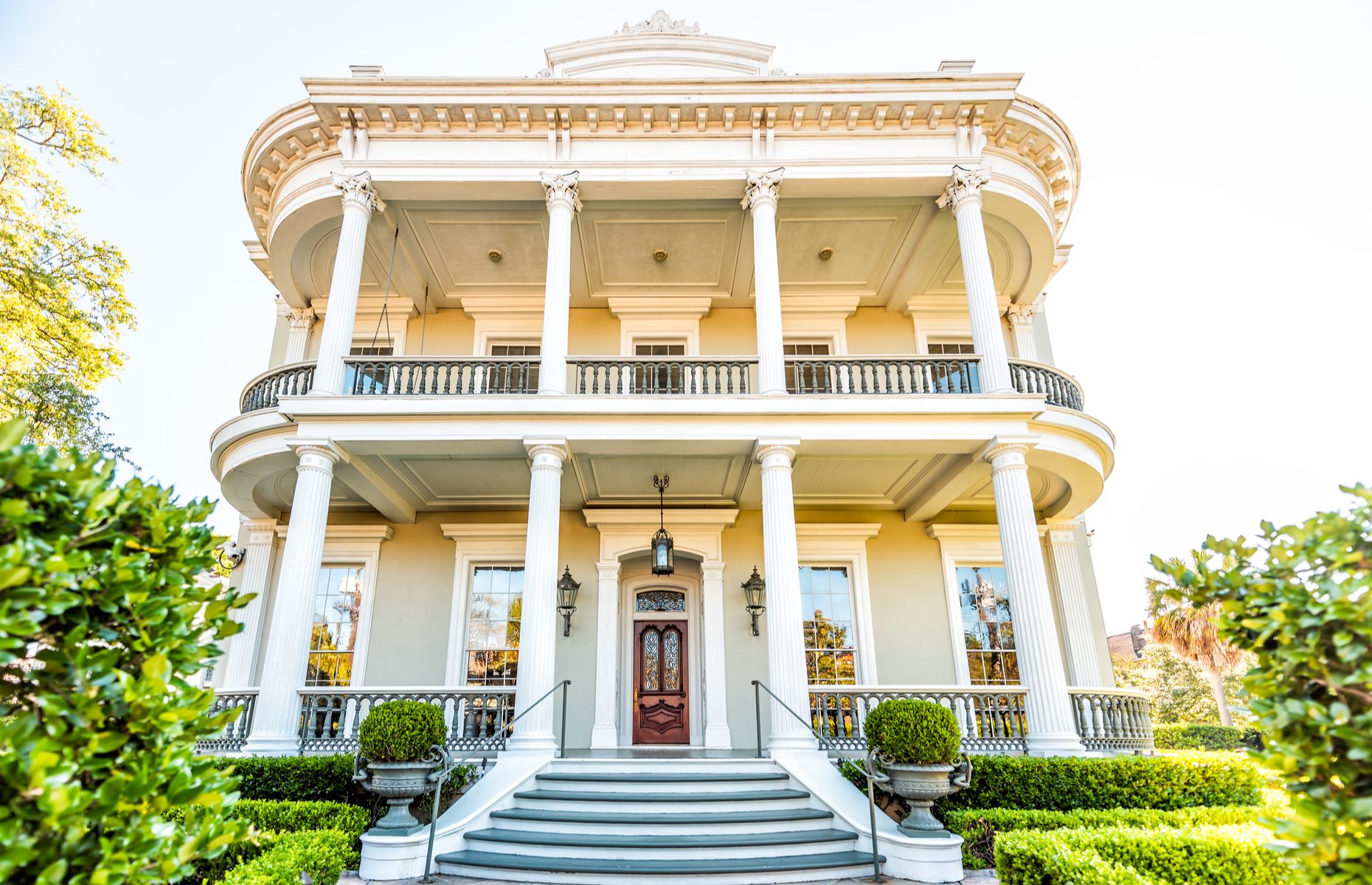 Kristi Blokhin/Shutterstock
Downtown
New Orleans' Downtown sits between the French Quarter and the Garden District, but falls off many visitors' radars. Unless you're staying in a high-rise hotel or attending a conference at the enormous Convention Center, its modern streets hold little obvious appeal. It's a shame it gets overlooked. As well as exploring thoughtfully regenerated areas like the Warehouse District, visit the area's excellent museums and galleries, like the Ogden Museum of Southern Art, and eat at some superb restaurants.
READ MORE: Explore Palm Springs
What to eat & drink in New Orleans
Few places have a culture that's so deeply entwined with food and drink as New Orleans. Great meals are easy to come by and restaurants alone could be the focus of your trip.
Start with Café Du Monde's fluffy beignets, morsels of deep-fried sweetened dough. They hold cult status, doused liberally in powdered sugar and accompanied by mugs of chicory cafe au lait. You'll also spot po-boys on nearly every lunch menu. These crusty sandwiches are made with New Orleans' own airy style of French bread, often filled with deep-fried shrimp, lettuce and mayo. True devotees flock to cash-only joint Guy's Po-boys.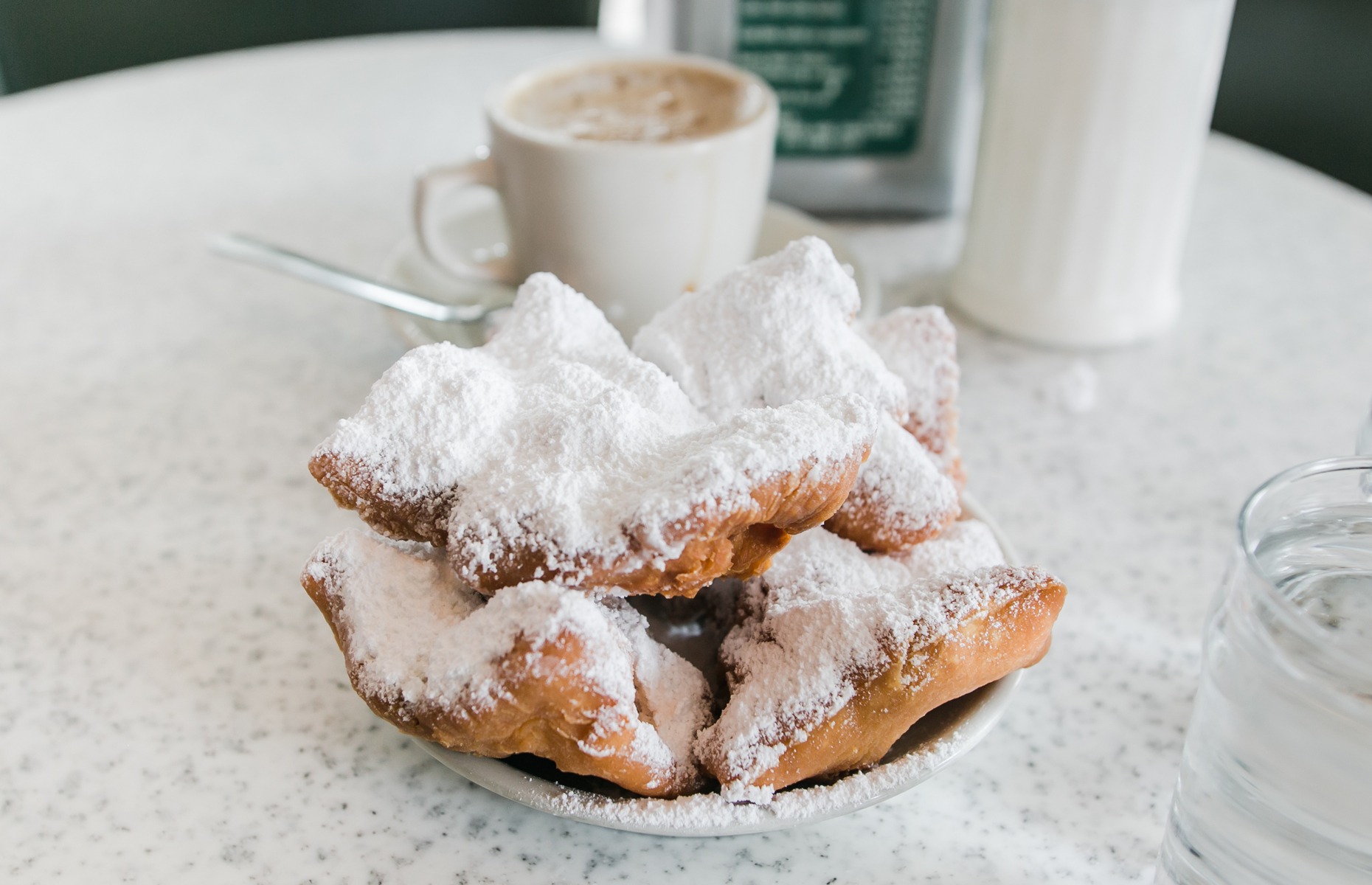 Kelli Hayden/Shutterstock
Upscale restaurants like the Commander's Palace and Tujague's specialise in French-influenced cooking and Creole dishes like gumbo. For New Orleans' best-known Cajun creation, jambalaya, head to touristy but traditional spots including Mother's Restaurant and Café Maspero. Charbroiled oysters are a big deal, too, particularly at the hundred-year-old Acme Oyster House.
Lately, New Orleans has also built a reputation as one of the pioneering centres of modern American gastronomy. James Beard award-winning chefs are sprinkled across the city and restaurants are constantly refining classic Southern cooking. The Caribbean-inspired dishes at Compère Lapin and Cochon's meaty menu are among the most recent highlights.
At night, it's all about cocktails. This is where the Sazerac, Ramos Gin Fizz and Hurricane were invented and some of the world's best mixologists ply their trade. The centuries-old courtyard at Napoleon House is the place to sip on a Pimm's Cup on summer evenings, while spots like Barrel Proof and Cure are reinventing the city's drinking culture for a new generation.
Live music in New Orleans
You're unlikely to spend more than a few minutes in New Orleans without hearing live music of some sort. Pianists enliven hotel lobbies, live bands set up on almost every street corner, and dipping in and out of dark, atmospheric bars is all part of the New Orleans experience. Thanks to the city's open container laws, you're also free to wander the streets with a drink in hand.

For jazz, book a ticket in advance for Preservation Hall's short nightly concerts. The players at this ramshackle non-profit venue are exceptional – as is the atmosphere. The audience are crammed into a tiny hot room on low benches. Across town, it's no reservations (and cash only) at The Spotted Cat where things stay lively well into the early hours.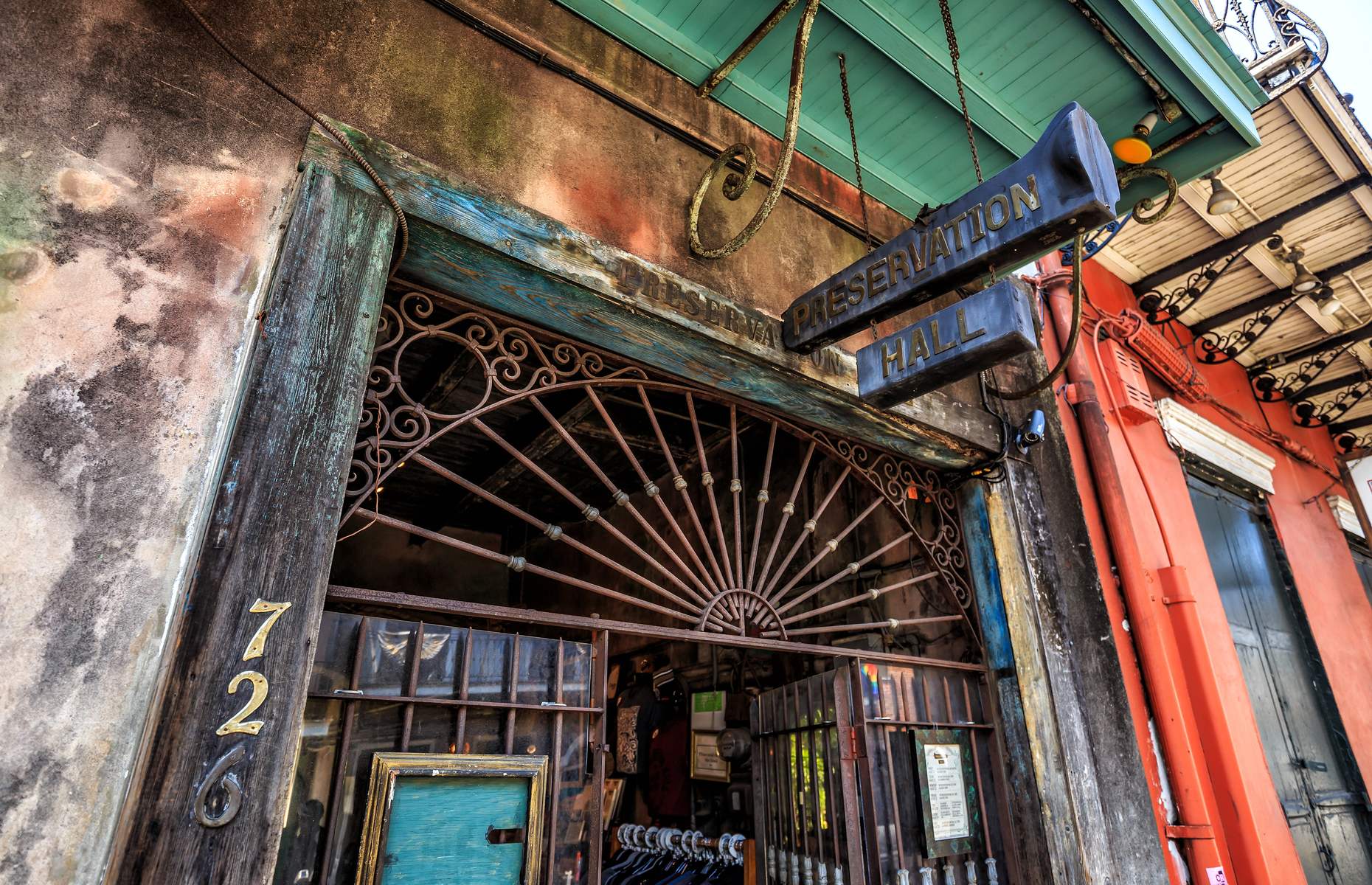 f11photo/Shutterstock
Then there are the festivals. Mardi Gras in February is the most famous but the city's smaller celebrations can be more enjoyable. Check out the Jazz Festival in April, the Cajun-Zydeco Festival in June or the Downtown Arts Festival in August.
READ MORE: Explore New York City
The top things to do in New Orleans
New Orleans' chief attractions are eating, drinking and live music. But if you manage to drag yourself away from the bars and restaurants, there's plenty more to see.
Historic attractions in the French Quarter include Jackson Square and St Louis cathedral. The touristy French Market, with shops and a flea market, is also fun to wander around. To the north, visit Congo Square where slaves once gathered on Sundays and the first forms of jazz were born.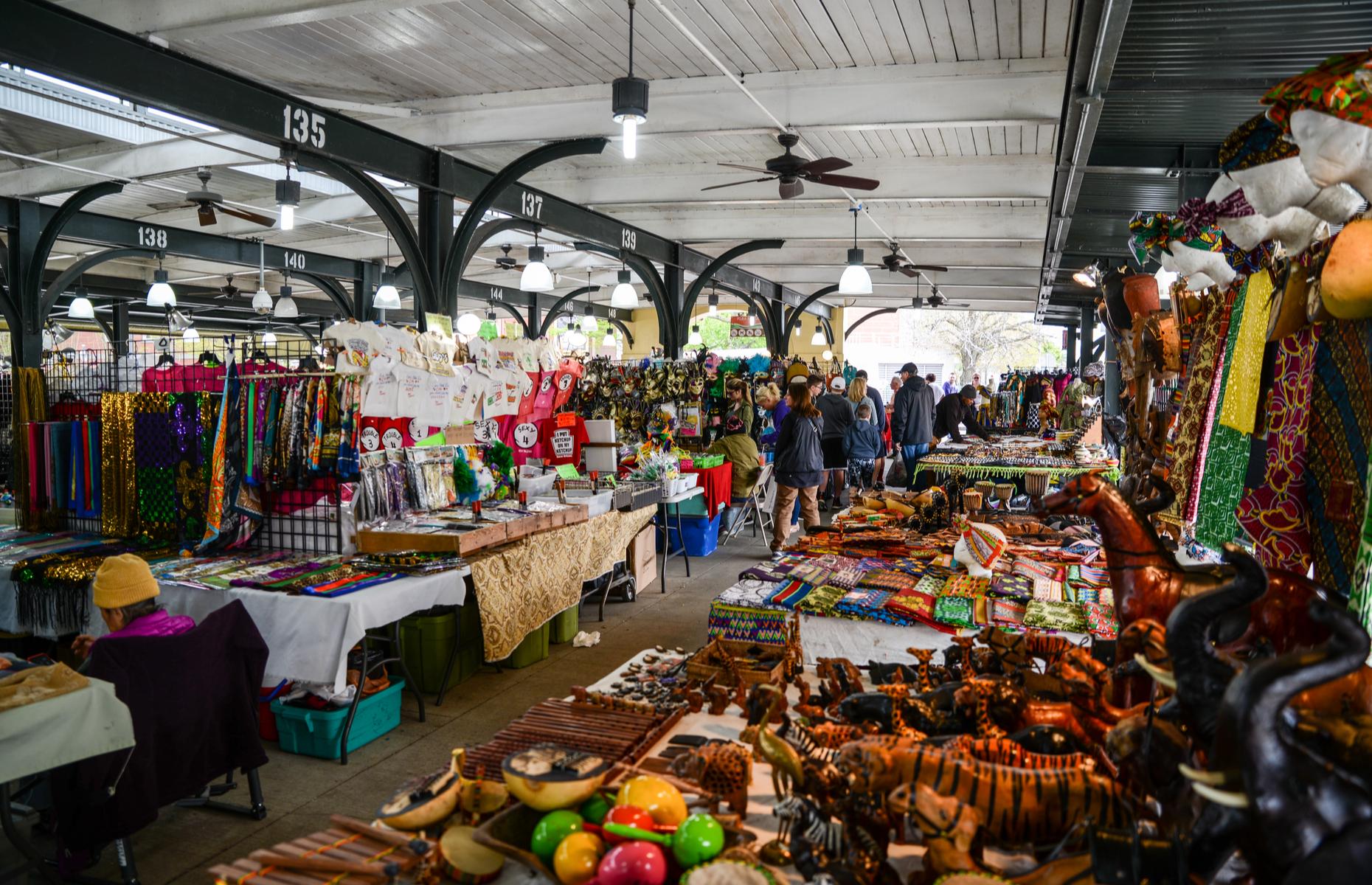 Suzanne C. Grim/Shutterstock
Downtown, the excellent and varied collections at the Ogden Museum of Southern Art are incongruously adjacent to the sombre National WWII Museum, which tells the story of America's role in 'the war that changed the world'. NOMA, the New Orleans Museum of Modern Art, is out of the centre in City Park, but it's worth a visit both for its permanent collections and visiting international exhibitions.
If you've got half a day to spare, get out of the city. Brunch, dinner or daytime cruises up the Mississippi on Steamboat Natchez are one of the easiest ways to escape the heat, or for thrill-seekers, book a high-speed airboat swamp tour. More poignant are trips to nearby plantations; book a small-group tour if you can.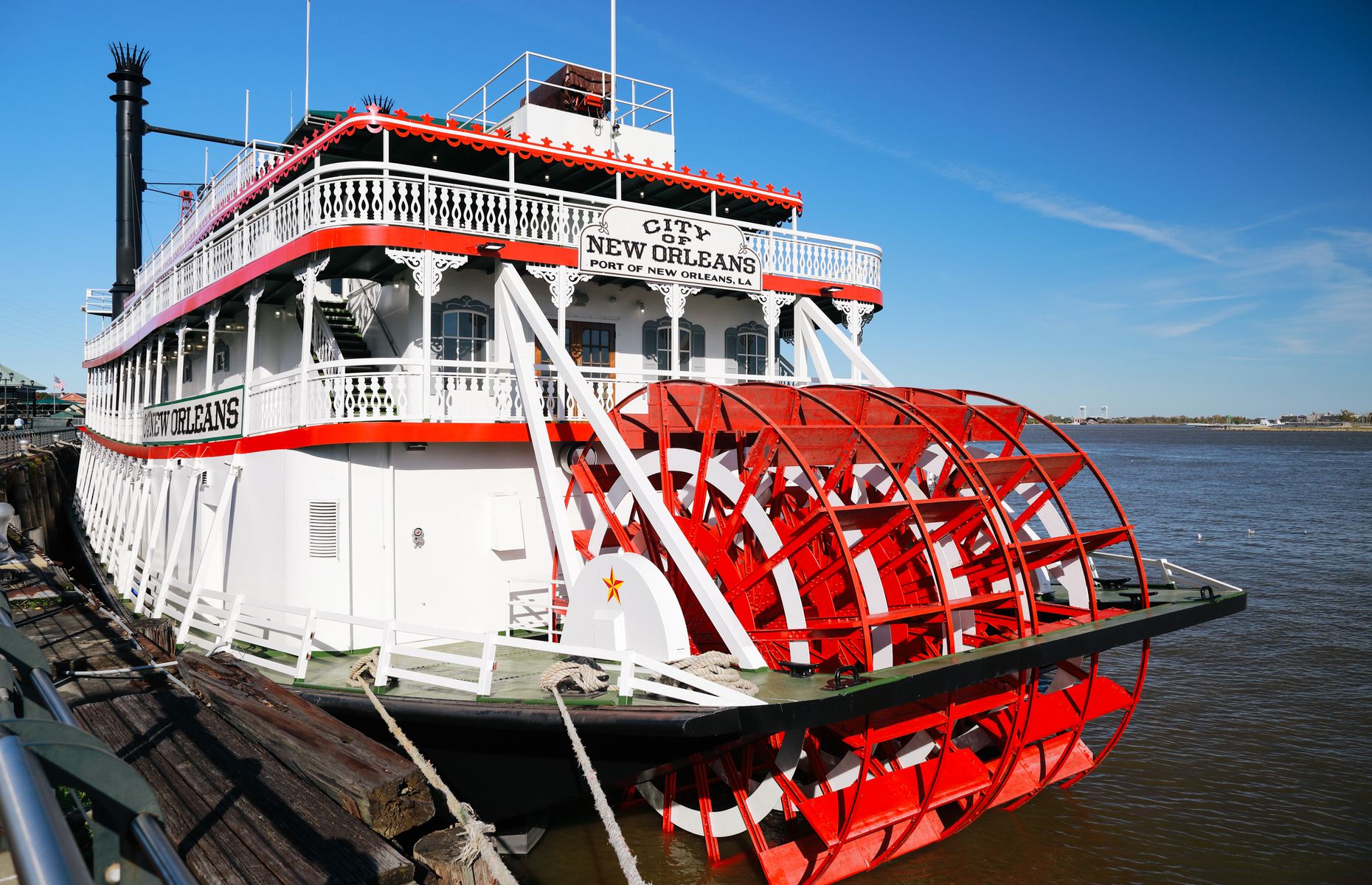 Nazar Skladanyi/Shutterstock
The ultimate New Orleans itinerary
Day 1
Check-in to: Hotel Monteleone and get into the New Orleans spirit with a drink at the Carousel Bar.
Wander around: the French Quarter. You don't need a map or itinerary: just stroll and see where the evening takes you. New Orleans is at its most magical at dusk.
Dine at: Tujague's. Opt for one of the city's specialities or try Southern classics like fried green tomatoes or shrimp and grits.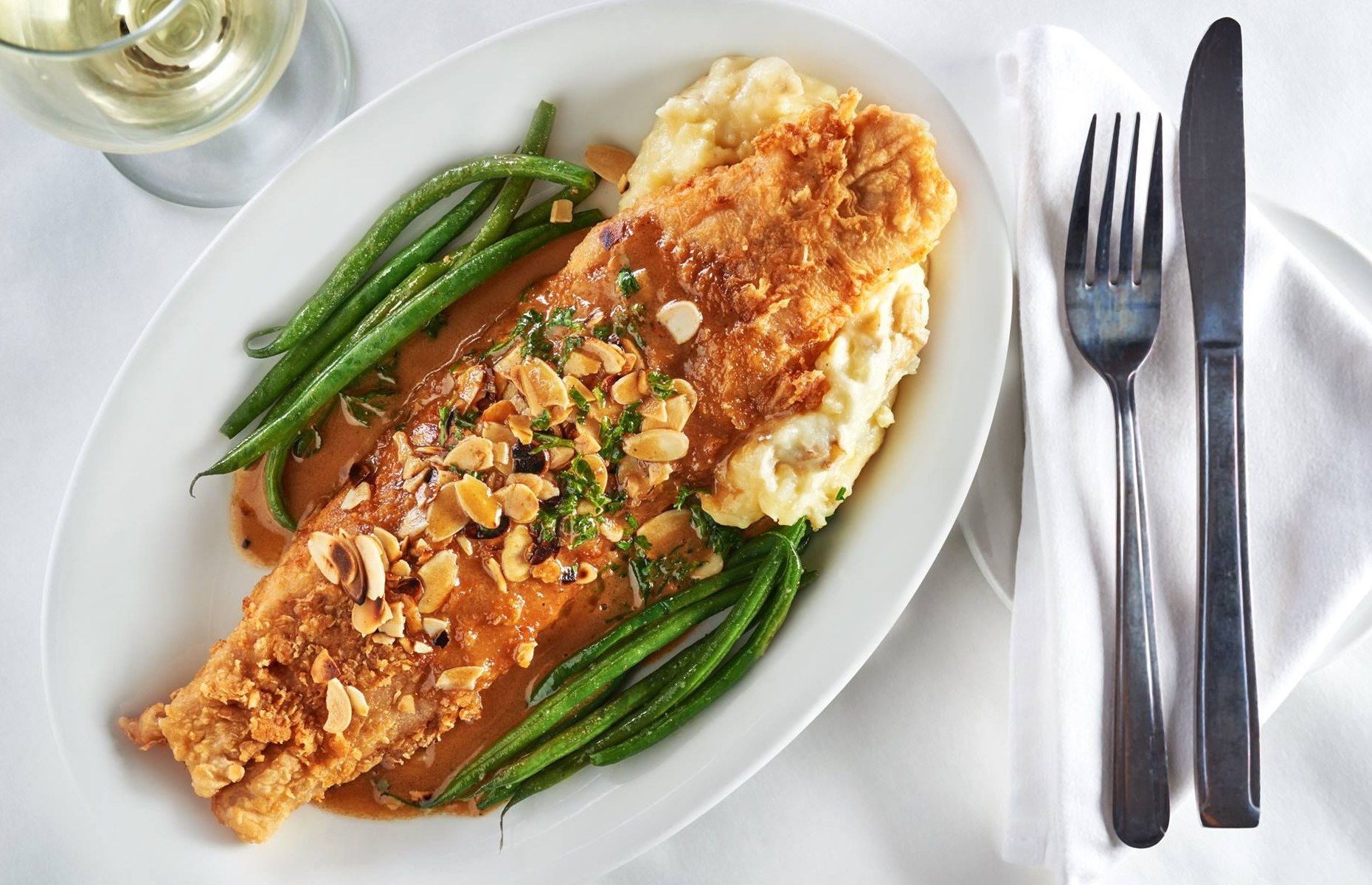 Tujague's Restaurant/Facebook
Catch some jazz at: Preservation Hall. If you've not booked tickets, prepare to stand in line for an hour before the show. It's worth it.
Day 2
Take the streetcar to: St Charles + Napoleon. A one-way fare is $1.25, so get your change ready.
Cool down at: Hansen's Sno-Bliz, which has been serving its original, handmade sno-cones since 1939.
Hansen's Sno-Blitz/Facebook
Tour: the Garden District. There are numerous short guided tours to choose from, all of which shed light on the neighbourhood's fascinating past.
Lunch at: The Rum House. Like many restaurants in New Orleans, this casual Magazine Street spot blends culinary influences, serving excellent Caribbean-inspired tacos. Try the jerk chicken.
Explore: the Ogden Museum of Southern Art, allowing a couple of hours to take in the collections.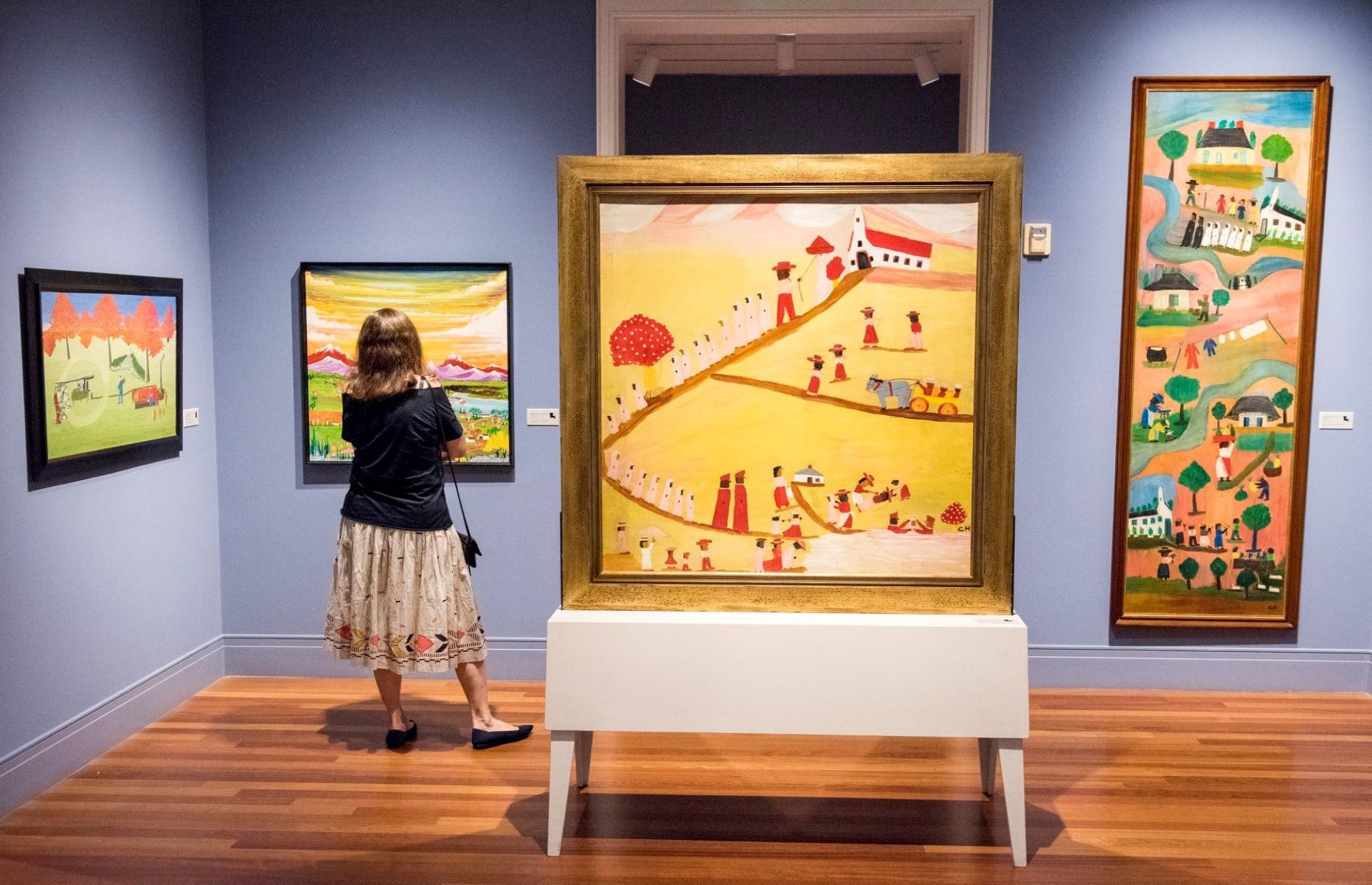 Ogden Museum of Southern Art/Facebook
Sample small plates at: Cane & Table where their brand of rustic cuisine ranges from gumbo to crispy rum ribs.
Spend an evening on: Frenchmen Street. Follow the music for a night of bar-hopping.
Day 3
Get up early for a: plantation tour to one of Louisiana's antebellum mansions. The tourist office lists the best.
For lunch, try: a soft-shell crab po-boy, and perhaps a half-dozen oysters, at the Acme Oyster House.
Float: down the Mississippi with an afternoon cruise on Steamboat Natchez.
Map of New Orleans
Use this handy map of New Orleans to help plan your trip.
Be the first to comment
Do you want to comment on this article? You need to be signed in for this feature