A complete guide to travelling alone
No matter how well travelled you are, your first solo trip can be a little daunting – but it's also one of the most rewarding things you'll ever do. Here are our expert tips for travelling alone for the first time, whether it's a solo city break or an extended holiday.
Planning for travelling alone
When planning your solo travels, enjoy the freedom: you can go wherever you want, do whatever takes your fancy, and stay for as long as you like, without worrying about someone else.
Drawing up an itinerary is a useful exercise, particularly if you're short on time, but make sure you leave yourself some flexibility. You'll inevitably want to stay in some destinations longer (or, occasionally, shorter) than you envisaged back home.
Before heading off on your trip, take advantage of your network. Find out whether there are any friends of friends, distant relations, former work colleagues or anyone else you have a link (however tenuous) with in the place you're visiting. If there are, get in contact: most people are more than happy to play tour guide, meet for a drink, or offer some local tips at least.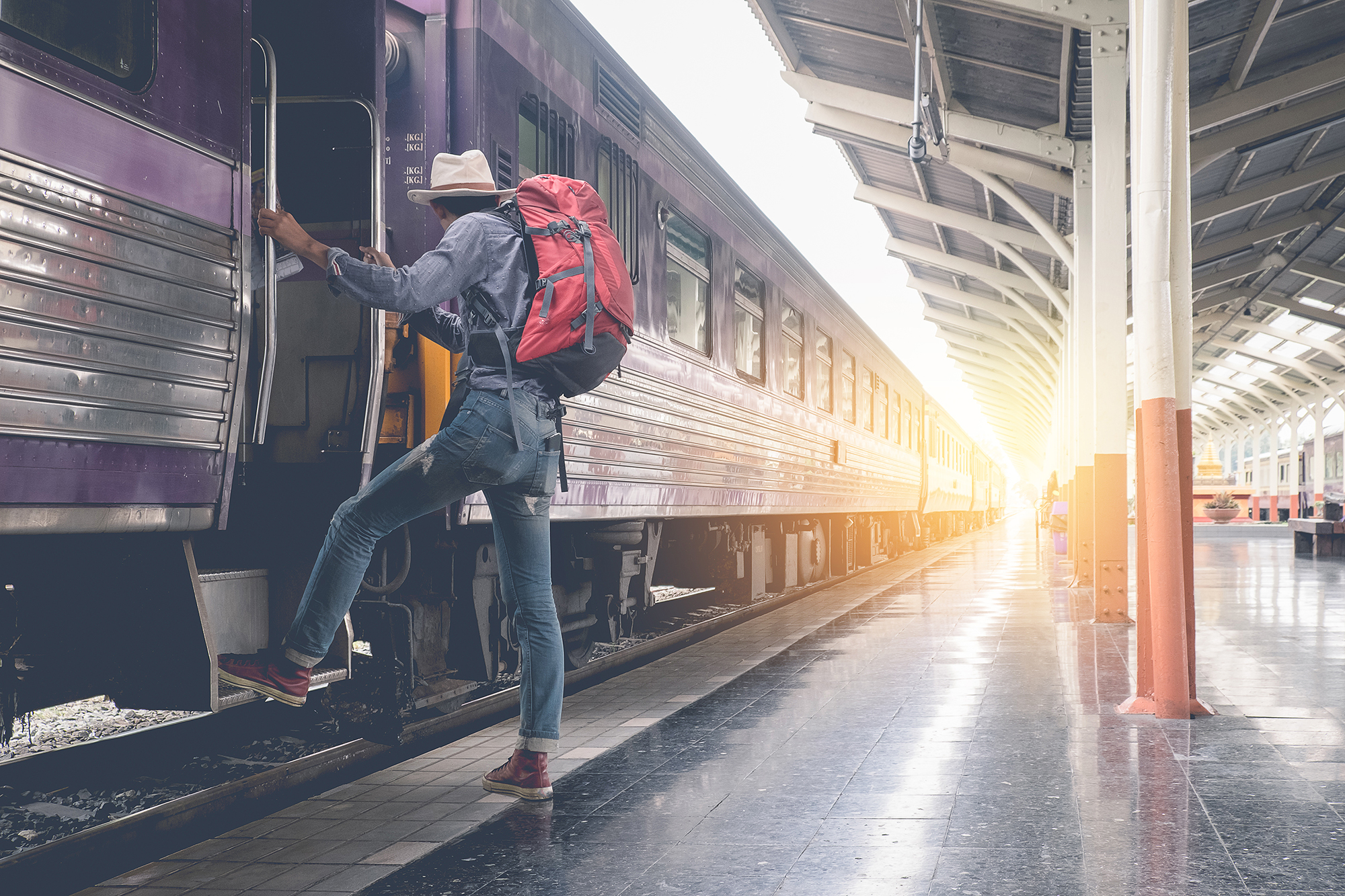 Natee Meepian/Shutterstock
Budgeting tips for travelling alone
Unfortunately, travelling alone is generally more expensive than travelling with someone else. Single rooms are often disproportionately expensive compared to doubles or twins, and many tour companies, travel agencies and cruise operators charge a "single supplement" to those travelling alone.
There are, however, ways to avoid or reduce single supplements. Negotiating with the company involved (you're likely to have more luck with this outside of the high season), offering to share a room, and/or booking directly with the hotel, cruise company or resort can bring down costs. It's also worth checking out one of the increasing number of operators specialising in solo travel, for example Solos Holidays and Friendship Travel.
And remember that although costs might be higher, single travellers also have much greater flexibility to take up last-minute deals or vacancies, which can make pricey activities like Antarctic or Galápagos cruises much more affordable.
There are plenty of ways you can save money on flights, and here you'll find our top tips for budget travel. There are plenty of websites and apps you can use to help you save, too.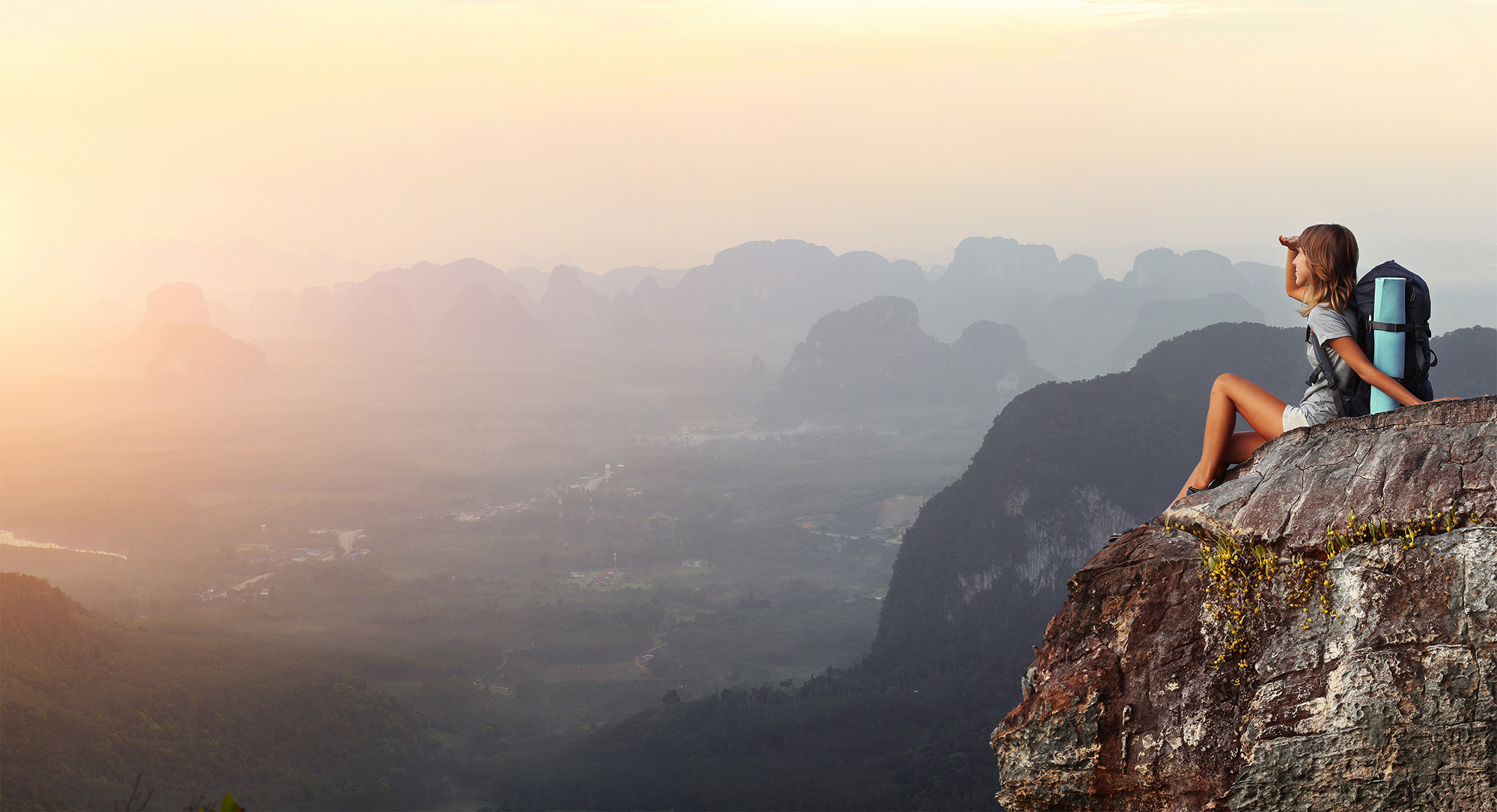 Dudarev Mikhail/Shutterstock
Meeting people when travelling alone
Although it is counter-intuitive, travelling alone can actually make it easier to meet people than if you are in a couple or with friends. It makes you more approachable and gives you an added impetus to get up and talk. There are always plenty of other travellers in the same position who will be just as keen to chat, make friends and swap stories.
Taking a tour – especially with an agency specialising in solo travellers (see above) – is an easy shortcut to meet people. Small-group trips, and those focusing on a particular interest or activity – birdwatching, culture, adventure, and so on – are generally the best bets.
Language classes and volunteering (see below) are also excellent ways to socialise.
Where to stay when travelling alone
As a general rule, solo travellers should steer clear of hotels and aim for smaller-scale accommodation: guesthouses and B&Bs, for example, tend to offer a more friendly, personal atmosphere.
Even if you don't fancy sleeping in a dorm room, hostels are still great places for solo travellers to stay, with most offering comfortable private rooms. They are much more sociable than hotels, with plenty in the way of communal areas and organised activities, and are popular with thrifty travellers of all ages, not just teenage backpackers.
Some hostels verge on the luxurious, and many are in great locations or atmospheric buildings, for example, the Port Elliott Beach House on South Australia's attractive Fleurieu Peninsula or the wonderfully-remote, eco-friendly YHA Black Sail in the Lake District.
Homestays are another great option for solo travellers, offering a family atmosphere and an insight into the local culture. Some hosts will even take you out or give you a tour. Check out a website like homestay.com or Airbnb for ideas.
Wherever you decide to stay, make sure the location is accessible and safe after dark.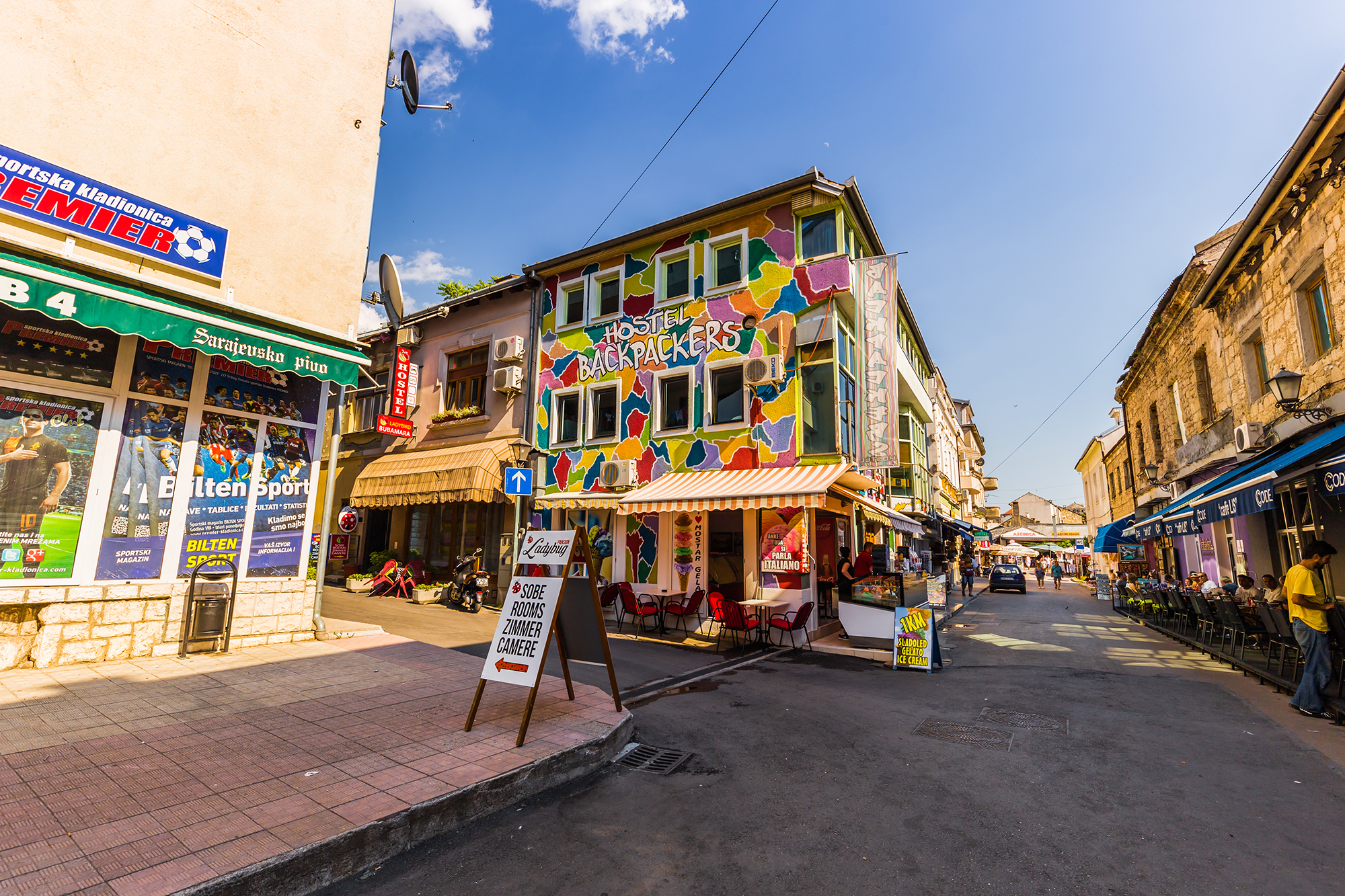 RPBaiao/Shutterstock
Safety for the solo traveller
The overwhelming majority of people travelling on their own do so safely, but it is still worth taking some precautions. Before you set off, check the Foreign and Commonwealth Office's website for the latest travel advice on your destination. Scan your passport and other valuable documents, save them as PDFs, download them onto your phone, laptop and/or tablet, and email themselves – that way you can access them if the originals are stolen or lost. Photocopies are also useful.
Take a spare credit or debit card and an emergency stash of cash (ideally US dollars) and keep them separate from the ones you use on a daily basis. Save local emergency numbers – plus those of your hotel, insurance company and a reliable local taxi company – onto your phone (and keep them on a piece of paper, too, just in case your phone is stolen or your battery dies). Also learn at least a few local words for things "no thanks", "go away" and "help".
Throughout your travels, keep your friends and family updated on your plans, so that they know where you are. If you're travelling to a new destination, try to arrive during the day – bus and train stations are often located in dodgy areas, and arriving in the dark can be daunting.
Ask locals about the safety situation, and don't do anything risky – wandering through a park or along a beach at night, for example – that you wouldn't do at home. Try to look confident and as if you know where you're going. Avoid dressing like a tourist, and leave the flashy watch, handbag, etc, at home.
And if you ever feel uncomfortable for whatever reason at any point of your travels, trust your instincts, and head some somewhere busy: don't hesitate to be noisy, make a scene or ask others for help.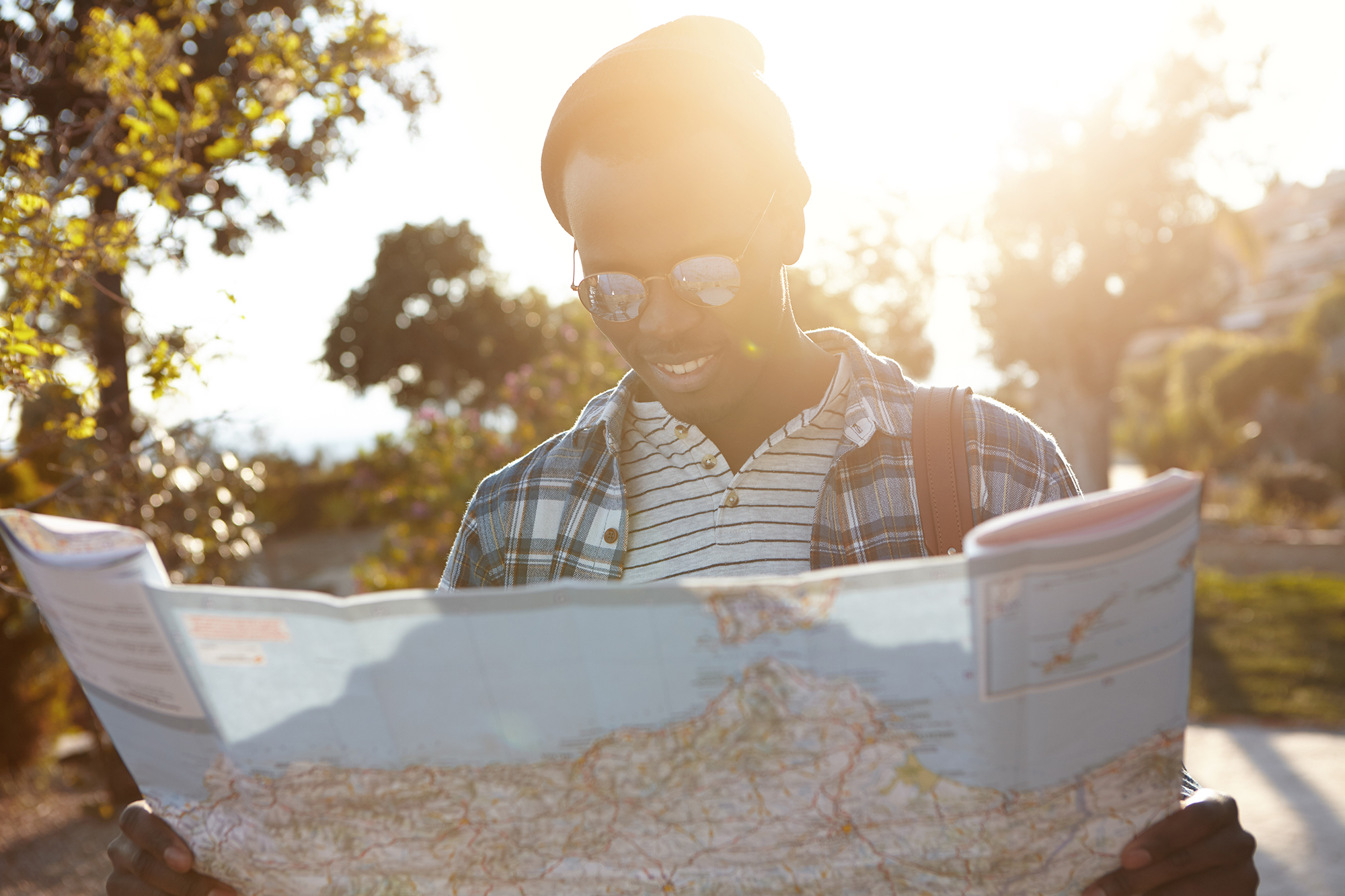 WAYHOME studio/Shutterstock
Solo female travellers
Unfortunately, solo female travellers can face hassles in parts of the world. As well as following the safety advice above, it's worth taking some additional precautions. Be aware of the destination's customs, check what local women are wearing, and dress accordingly. It's useful to take a scarf with you with you, as you may need – or want – to cover up at some point.
Wearing a wedding ring – whether you're married or not – can help to avoid unwanted male attention in some parts of the world. Sunglasses, which allow you to avoid eye contact, are also handy. Many female travellers carry rape alarms, too.
Eating out alone
Eating out can be a daunting prospect for some people travelling alone, especially in the evening, but it doesn't have to be an ordeal. If you're feeling self-conscious, aim for restaurants with communal tables or bars, as they often have a more sociable atmosphere. Tables next to the window or on the terrace offer plenty of people-watching opportunities. Wherever you go, chat with the waiters – and take a good book.
Learning the language
Learning even a few words of the lingo goes a long way, helping you meet and engage with local people, even when English is widely spoken. Language courses can be easily built into your holiday: the Ecuadorian capital Quito, for example, is a popular and inexpensive place to learn Spanish. If you don't fancy formal classes, try something like Spanglish Exchange in Buenos Aires, which pairs you with native speakers for a series of quick-fire conversations in bars and restaurants.
Volunteering
As well as being a rewarding – and in some cases life-changing – experience in its own right, volunteering provides structure for your trip and offers a relaxed way to meet like-minded people. There's a vast array of opportunities around the world, lasting from a single day to several months. For example, you could help out at the pioneering Tacugama Chimpanzee Sanctuary in Sierra Leone, or do anything from teaching English to gardening at acclaimed eco-lodge Rancho Margot in Costa Rica.
Be the first to comment
Do you want to comment on this article? You need to be signed in for this feature