11 tried and tested ways to get cheap flights for your next trip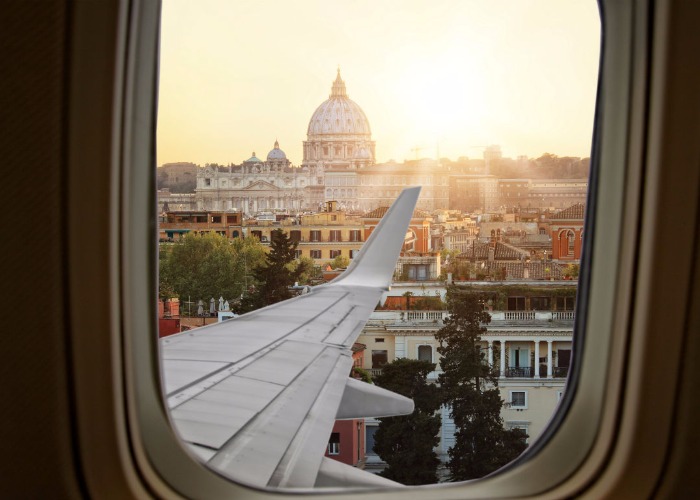 Cheap flights aren't hard to come by these days, here's how to find them.
Whether you're planning a quick city break or a month-long trip to the other side of the world, booking flights can be the most expensive part of your journey. But there are a few things you can do to save money on your air tickets and bag the best-value seats available. Here are our top tips and tricks.
1. Fly to the wrong airport
Why fly to a place that you don't really want to visit? Well, because it can save you a lot of cash.
Let's say that you've found great flights between your local airport and your dream destination, but that the fares are way too high. Just take a quick glance at Google Maps and find another major city close to your destination. Often, you'll find that the flights going there are much cheaper – and that local transport to your final stop is quick and affordable.
This tip works especially well in Europe, where the distances between major cities can be surprisingly small. Flights to Vienna too expensive? Bratislava is just an hour's bus ride away, and the journey costs as little as €5.
Trying to get to Florence? Maybe you're better off heading to Pisa first, and then taking a quick trip east by train. Play around with this 'nearby airports' trick and you'll be surprised by what you find.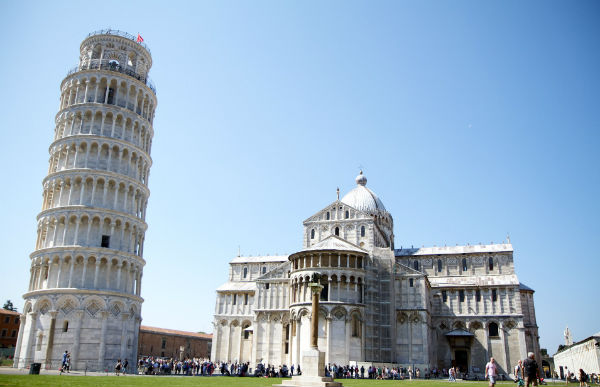 2. Be flexible with dates
One of the best ways to save money on flights is to be flexible. If you're able to celebrate Christmas abroad in late January, or have your main holiday in September once the kids have gone back to school, you'll find that you can grab flights for a fraction of what they cost at peak times.
Weekends are also worth avoiding if you want to bag the best fares... and that includes Mondays and Fridays. If you can swing it with your boss, try flying on a weekday afternoon when most people are at work – the fares are usually lower and you may even get a bit of space to spread out on the flight.
Even superstition plays a part in flight prices too: fares on Friday 13 can often be significantly cheaper than any other date.
3. Look out for mistake fares
Sometimes airlines publish the wrong fares, providing the ideal opportunity for thrifty travellers to pounce on great deals.
There are all sorts of reasons why airlines publish these 'mistake' fares – from human error to problems with currency conversions – and there's absolutely nothing to stop you booking them and laughing all the way to the bank.
They aren't very common though and are usually snapped up quickly, so if you spot one, the best advice is to book it as soon as you can.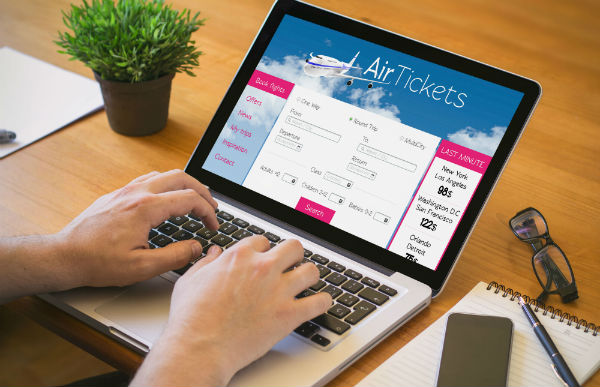 Georgejmclittle/Shutterstock
4. Consider booking accommodation
Now you might be wondering how booking a hotel could possibly lower the cost of your flights, but it really can – and this option is definitely worth toying with if you're serious about saving money on long-haul flights.
Just run a search on a travel website for the flights you need and make a note of the price. Then run the exact same search with the 'flights and hotel' option to see if things work out cheaper.
This is the really clever bit: on Expedia, you can actually choose to book accommodation for a tiny chunk of your trip – you can pick the very cheapest hotel and you don't actually have to stay there. Even booking one night's accommodation through the site can cause flight prices to go down, and you're then free to book the rest of the accommodation for your trip wherever you please.
5. Sign up to newsletters
This tip isn't ideal for those who hate marketing emails, but if you don't mind the occasional message – or even better, have an email account especially for promotional stuff – this can be worth a shot.
Sometimes airlines send marketing campaigns to the people on their email list before anyone else, often as 'exclusive' subscriber offers. Now, if the airline is running a decent sale with some seriously good prices, the likelihood is that they'll also promote those fares to everyone else. But by being on their email list, you'll find out about the offers nice and early and will have the pick of the cheap seats when they go on sale.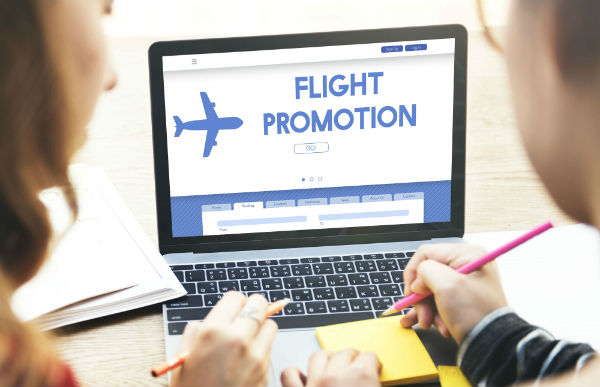 Rawpixel.com/Shutterstock
6. Make use of airmiles
If you fly regularly you should consider joining a reward scheme, either directly or through a credit card. This will allow you to rack up points or airmiles, which can then be spent on flights later down the line.
Avios is the main scheme, and you can earn points using a variety of rewards credit cards or by shopping online via the Avios store. Some supermarket loyalty schemes give you money off travel too: Sainsbury's Nectar points can be put towards your Avios balance to spend with British Airways, for example, and Tesco's Clubcard scheme offers airmiles in exchange for the points you've accrued.
7. Check lots of different sites
Buying flights direct from the airline is often the cheapest option, but it still pays to check out a few different comparison sites and aggregators (like Skyscanner, Momondo and Kayak) before committing to a price.
If you're flying long haul and really want to push for discounts, you can always take the lowest fare you find online and then call travel agents with a simple question: "Can you beat this price?"
8. Remember to delete your cookies
While real-life cookies are yummy, the virtual kind can end up costing you money. Before clicking the 'book now' button on any aggregator or airline homepage, clear your browser's cookies and try the exact same search again – prices can drop significantly and previously 'sold out' flights can suddenly become available.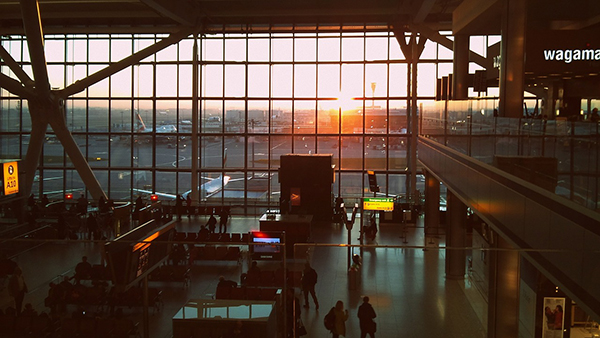 9. Book at the right time
Flight prices can fluctuate wildly, so booking at the right time is essential. Mid-haul flights (Mallorca and Tenerife for example) are cheapest between one and two months in advance of your travel dates. Long-haul to the US, southeast Asia and India tend to be cheapest between two and four months in advance.
Fly as far as New Zealand, though, and you'll want to book around seven months before your departure date to get the best deal. Use Skyscanner's best time to book tool to find out when is cheapest to book your trip.
10. Be an early bird or a night owl
You'll often find the cheapest deals are for flights that leave very early in the morning or that arrive back late at night. The difference can be significant – particularly when you're travelling with kids.
An early start can work in your favour too, as if you are driving to the airport roads will be much quieter. Or alternatively you can stay at an airport hotel the night before.
11. Don't fly direct
Using Skyscanner you can easily see if adding a stop can save you a small fortune. This can allow you to have a one-night break in another country en route, or simply add a little extra time to your journey. On a London to Dubai you can get flights two-thirds cheaper simply by having a one hour stop-over in Germany, for example.
Be the first to comment
Do you want to comment on this article? You need to be signed in for this feature