Explore Limassol: the top things to do, where to stay & what to eat
If you're after a sunny escape in the midst of winter, look no further than lovely Limassol. Plenty of sunshine, historic attractions and a wealth of hotels for all budgets mean there's something for everyone in this southern Cypriot city.
Why go to Limassol?
Limassol's seven miles (11km) of coastline and 320 days of sunshine should be enough to answer this question. This is one of the most reliable winter sun destinations in Europe – just avoid February and you'll be fine.
The city itself, with its LA-style cruising boulevards and malls jam-packed with luxury franchises, feels more Qatar than Crete and more Dubai than Dalaman. After all, the nearest foreign capital is Beirut.
Yet, the weight of centuries has left a massive stamp and there are many archaeological sites to tickle your fancy should you decide to rise from your deckchair.
Tip: Most petrol stations in town are unattended on Saturdays and Sundays. As self-service is a complex and impenetrable procedure, best fill up beforehand.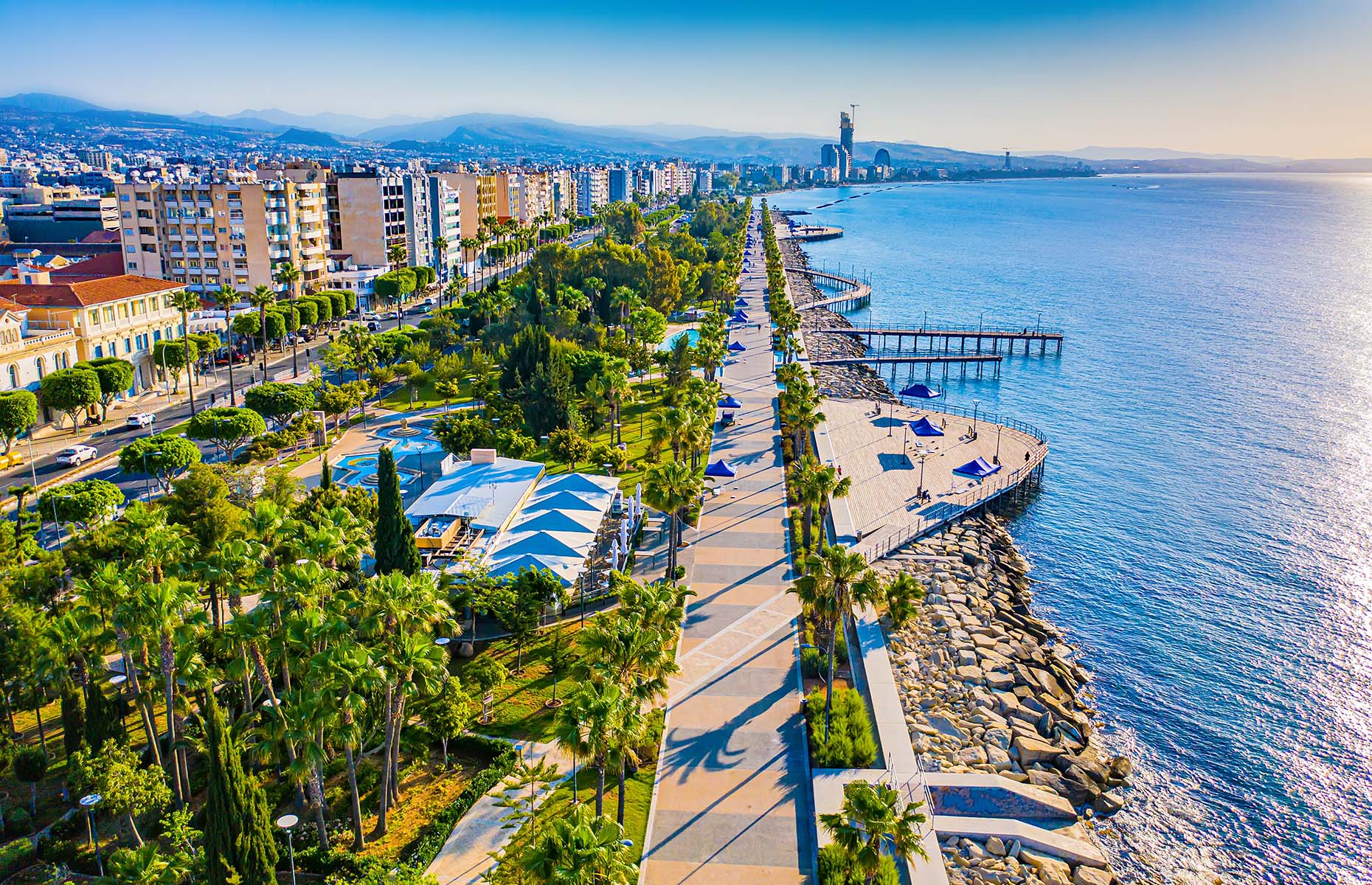 FOTOGRIN/Shutterstock
READ MORE: 6 adventures you must have in western Cyprus
Top things to see in Limassol
Limassol Castle
Known as the scene of the wedding of Richard the Lionheart with Berengaria, daughter of the King of Navarre and the only English queen who never set foot in England, the current incarnation of the building stems from the Ottoman era. It now houses the Medieval Museum of Cyprus.
Kolossi Castle
Much less crowded and far more interesting than its cousin in Limassol, Kolossi castle, seven miles (11km) away, is a well-preserved 13th-century structure with an attached medieval sugar mill and aqueduct. Don't miss the giant Bolivian rosewood in the garden.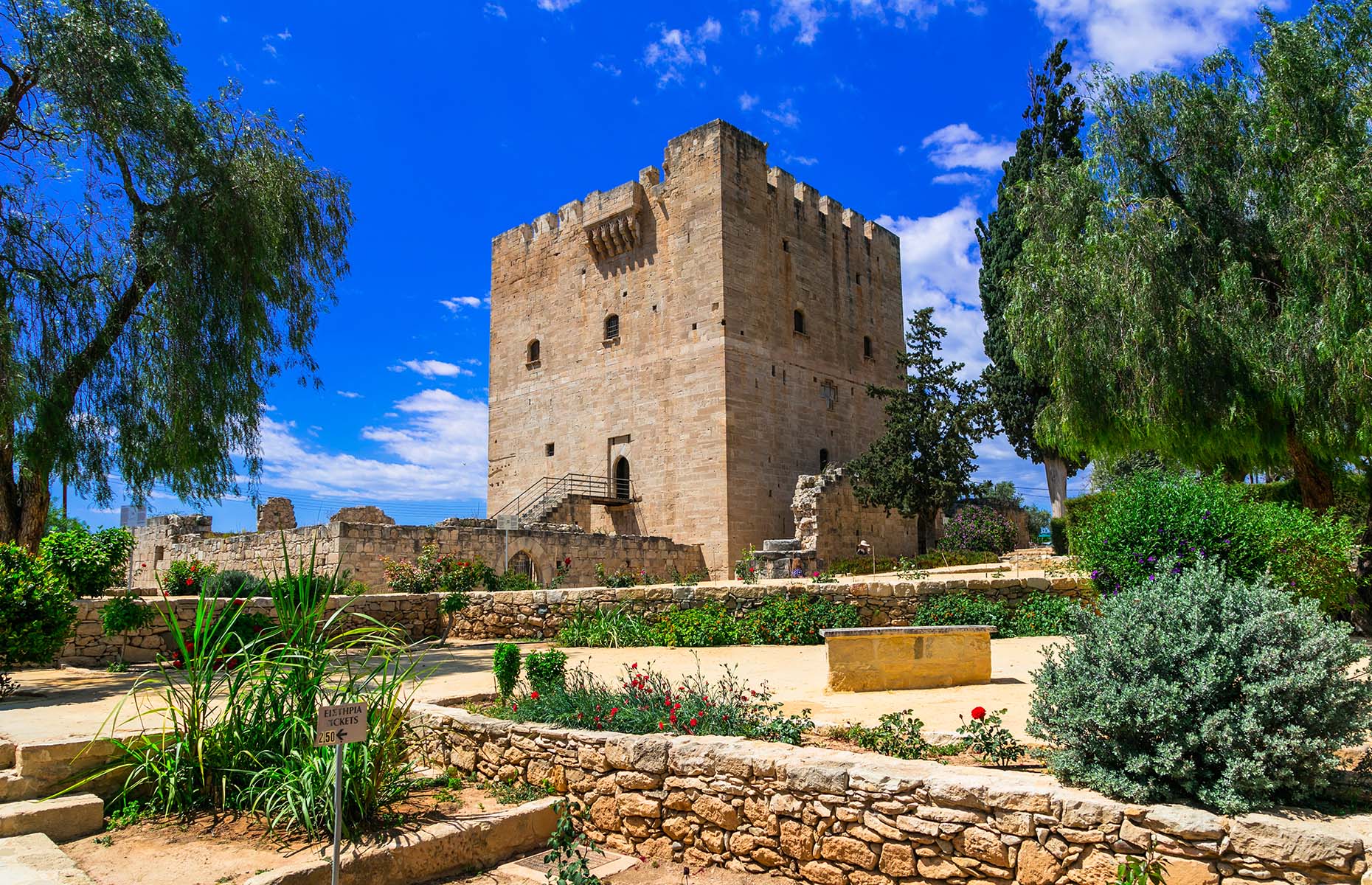 leoks/Shutterstock
Cyprus Motor Museum
A labour of love by ex-rally driver Dimis Mavropoulos, the Motor Museum is the home of 300+ classic cars, including the armoured Cadillac of Archbishop Makarios and a Rover from Margaret Thatcher's fleet. The entrance ticket (£11/13€ for adults) is steep, but worth it for the petrolheads.
Amathous
The extensive ruins of Amathous bear witness to its importance in antiquity, when it harboured a major sanctuary of Aphrodite, until St Tychon drove out her worshippers in the 4th century. Climb up the hill for a proper overview of the site.
READ MORE: Explore Greece's Peloponnese
Key neighbourhoods in Limassol
Old Town
You'll almost certainly want to stroll around the Old Town, which stretches from the Old Port via Agiou Andreou Street past the castle to a maze of arcades and narrow lanes that remain busy until late at night.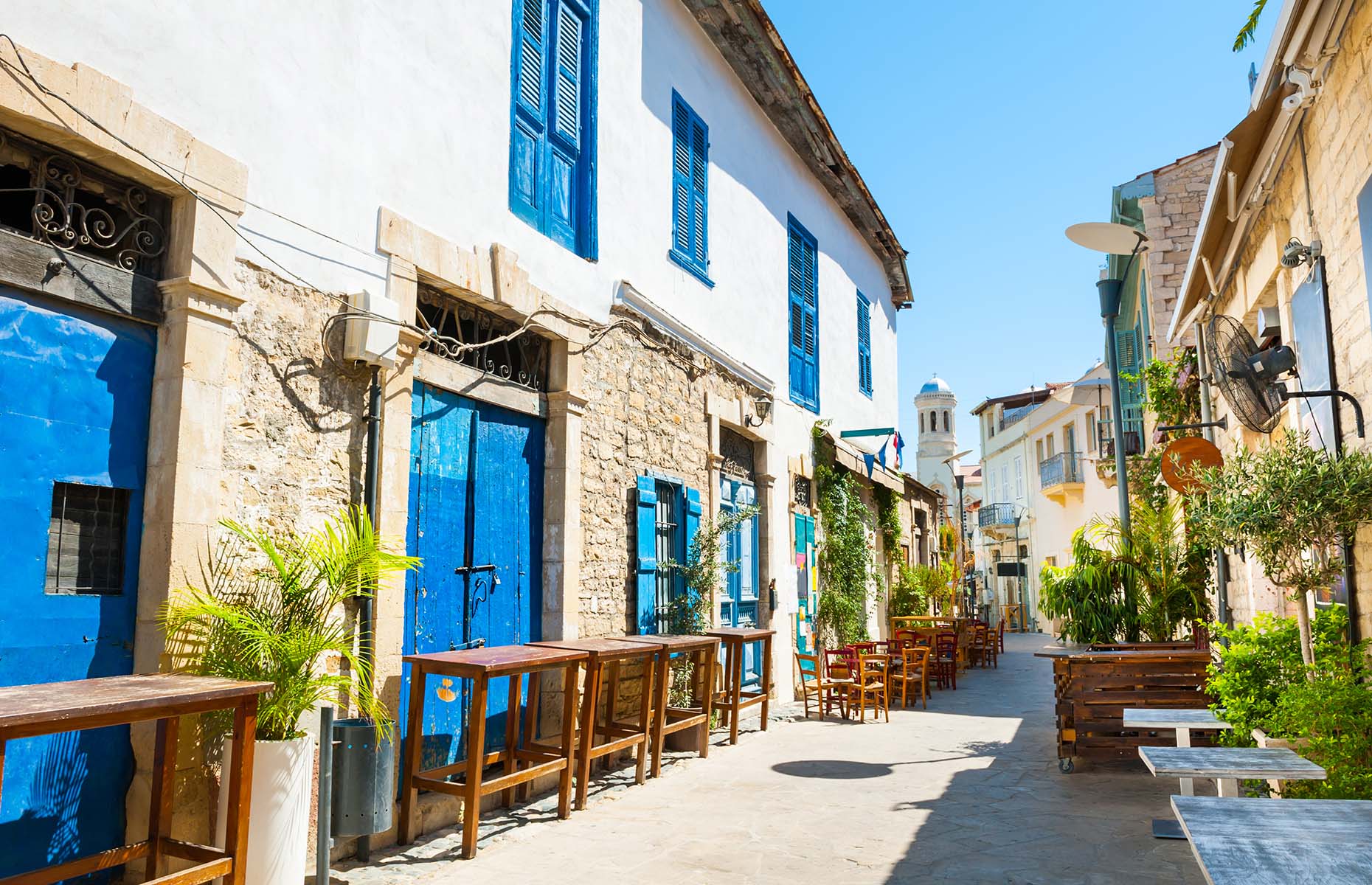 Olga Gavrilova/Shutterstock
Marina
Newly developed, this is a must-visit for photographers, shoppers and diners, though generally dominated by franchises. Still, the Wagamama here must surely boast the best setting worldwide.
Germasogeia
The most convenient district to stay in Limassol: part seafront, part inland, where restaurants, cafés and shops have been designed for residents, not just tourists. It's also easy to get to the cross-island highway, as well as the seafront avenue.
Agios Tychon
This eastern stretch of coast furthest out of Limassol is brimming with 5-star resorts that stand shoulder to shoulder and thus lacks the pulse of a habitable community. Still, it's close to Governor's Beach, whose white cliffs are as iconic to Cypriots as Dover's are to Brits. Stay here if you plan to stick to your hotel throughout your holiday.
READ MORE: How to plan a Greek island-hopping holiday
The best hotels in Limassol
Your best bet is The Royal Apollonia, the queen of all-inclusives with three pools and three restaurants – superb buffet, a la carte Greek and Japanese fusion with dizzying portions. It also happens to be the 5-star hotel closest to the centre.
Good 4-star options are Park Beach Hotel, which is well located at Dasoudi Beach, and Crowne Plaza at the start of the seaside promenade.
Should you want a cheaper deal, try the 3-star Harmony Bay, a 1980s building renovated in 2014, dwarfed by apartment blocks on either side, with a price range from all-inclusive to B&B.
If you must stay at Agios Tychon, go for good value and the Mediterranean Beach Hotel, a 4-star beachfront hotel seriously punching above its weight.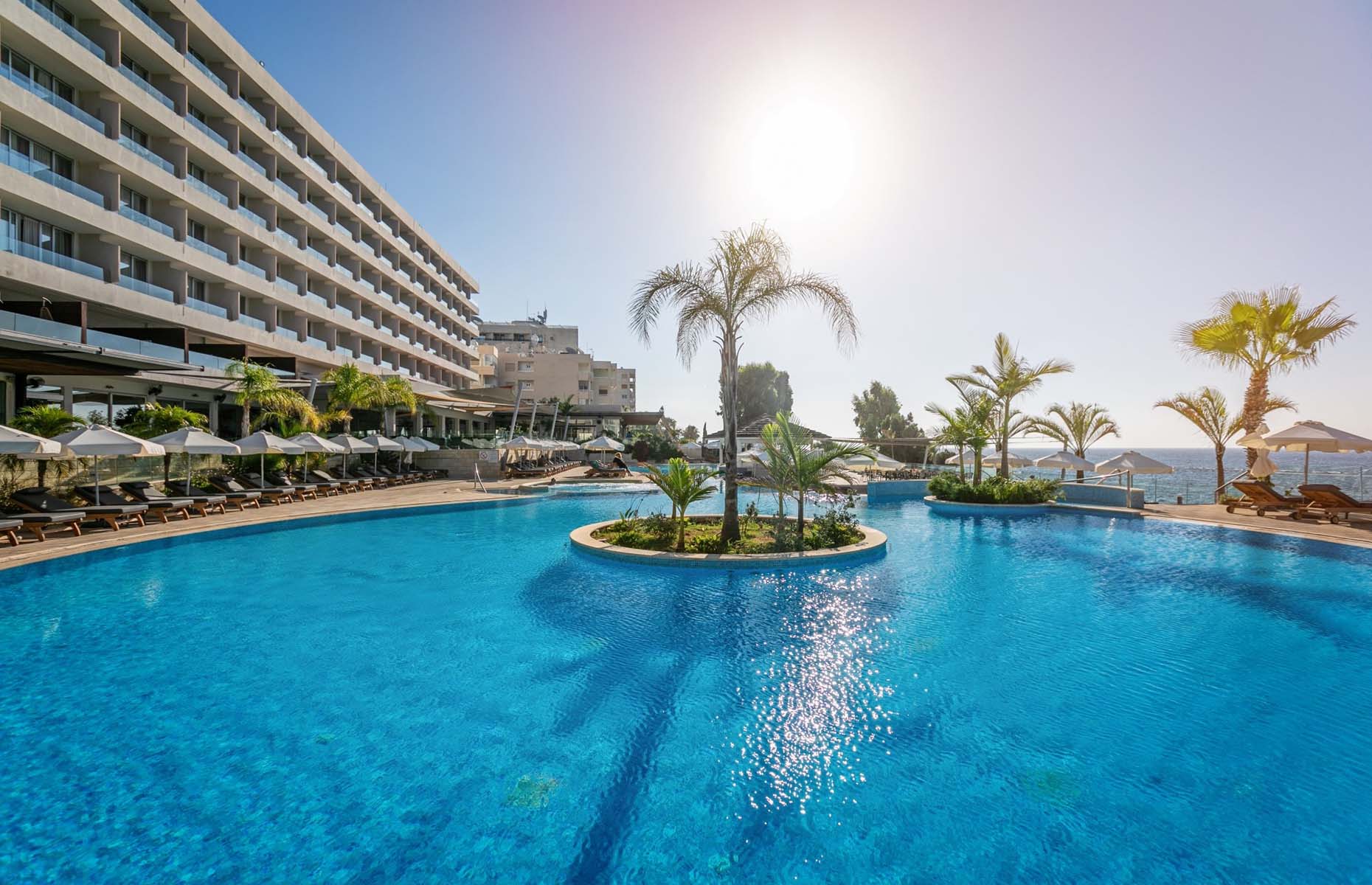 The Royal Apollonia/Facebook
What to eat and drink in Limassol
Gorge on seafood, koupepia (dolma-like vine rolls stuffed with pork or beef) and kleftiko, oven-cooked lamb with aromatic herbs. Note it's not a winter dish as lambs are slaughtered in spring and consumed in summer and autumn.
Vegetarians will delight at the flexibility of halloumi cheese that can substitute meat in almost any dish.
Drinkers should try koumandaria, the age-old sherry-like wine first cultivated by the Knights of St John still produced in Limassol's hilly hinterland, and Zivania, a Cypriot pomace brandy not unlike the Cretan tsipouro.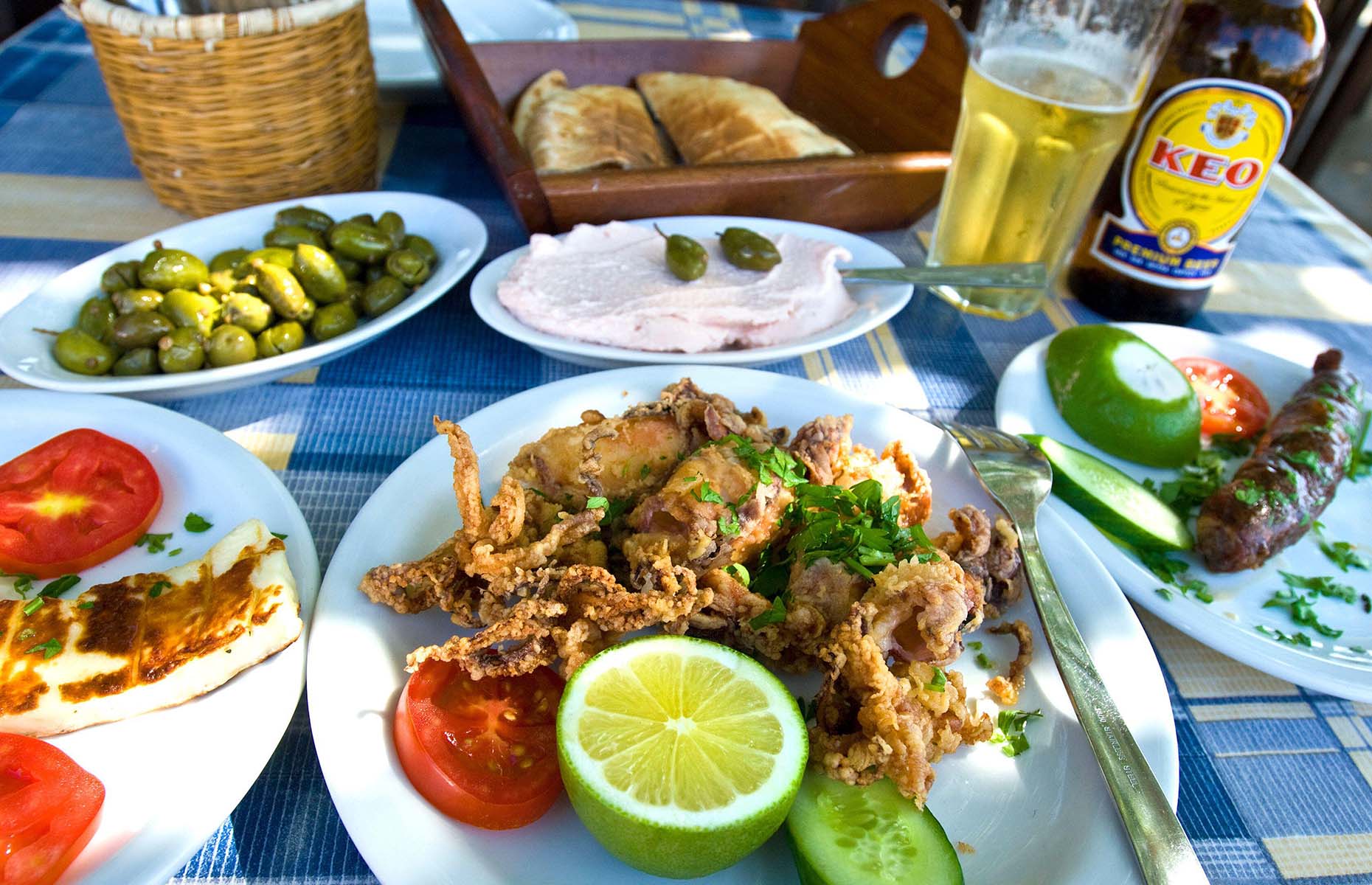 City Image/Alamy Stock Photo
Tip: Shrimp don't live in waters around Cyprus, so they're mostly imported frozen. If you're set for fresh seafood, avoid.
The ultimate Limassol itinerary
Day 1
Get your bearings: check in at Hotel Royal Apollonia and jump straight into the pool. Make sure you've got your own wheels to explore the town.
Choose your beach: the beach in front of the Royal Apollonia is excellent, but shaded Dasoudi, three minute drive west, is a great alternative. If you want to flex your pecs, Power Beach, a ten-minute walk further west, is the fitness fans' favourite, while Miami Beach, another ten-minute walk southwest, is exactly what it says on the tin.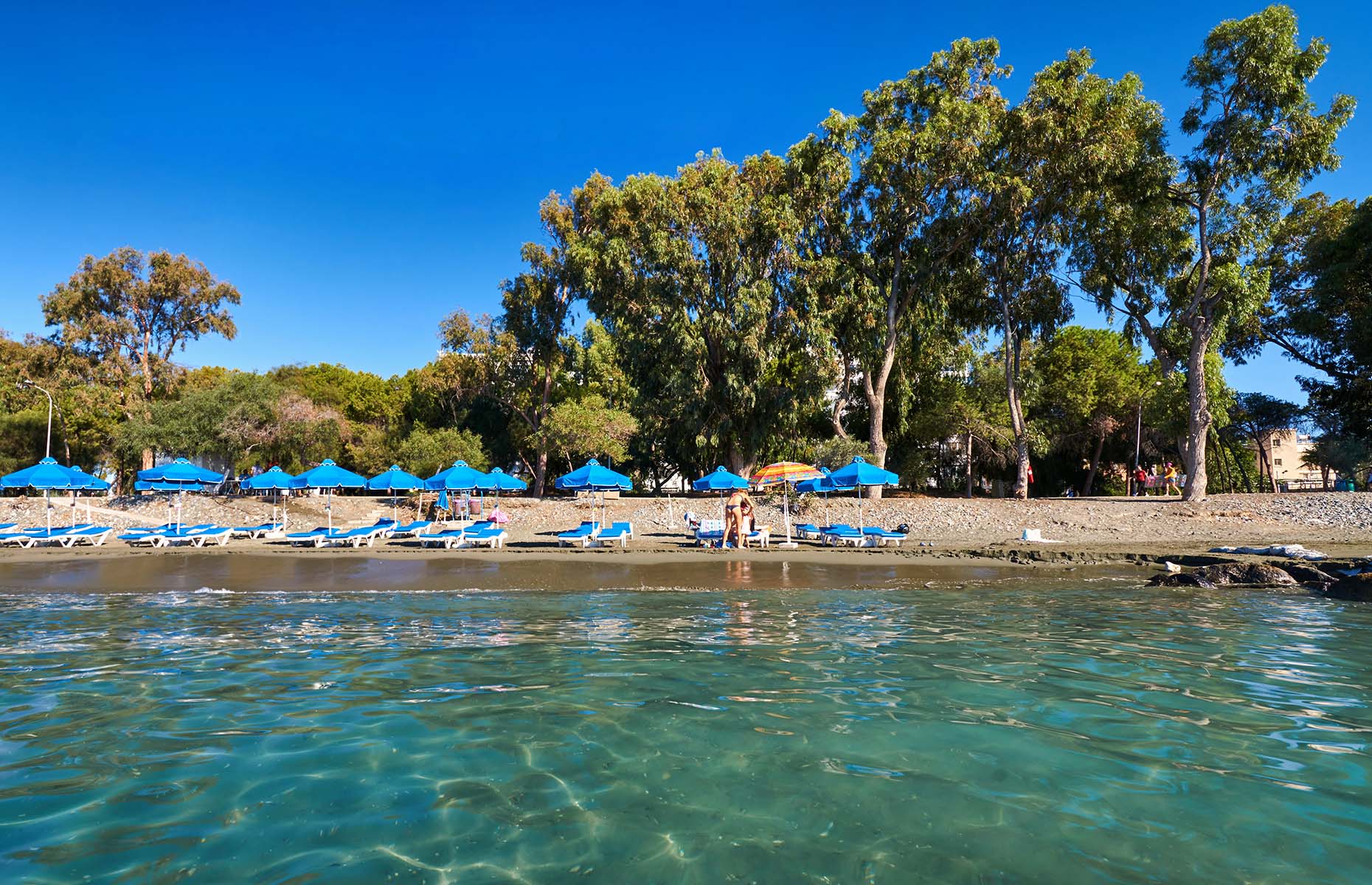 Vladimir Zhoga/Shutterstock
Go clubbing at: Guaba Bar. Drink and dance through the evening until late in the morning at this bar that attracts a lively crowd on Santa Barbara Beach (open from April to October).
Day 2
Go sightseeing: after your morning swim, tick off the big hitters, like the Old Town, Limassol Castle and Motor Museum. Have lunch at the Marina, where you'll find two of the best Limassol restaurants: the upbeat Epsilon and the more formal Pyxida.
Visit Britain: stop by Kolossi Castle that stands on the Cyprus–UK border and take the road south through British territory. There's no barrier as such and it's a very relaxing drive under cypresses and eucalyptus trees all the way to the RAF base at Akrotiri. Cat lovers should aim for the well-signposted Holy Monastery of St Nicholas of the Cats. Yes, you'll stroke moggies aplenty.
Evgeny Shmulev/Shutterstock
Go back to the beach: since you're west of Limassol, have a dip at Pissouri just out on the road to Paphos.
Day 3
Go shopping: don't max your credit cards at the Marina, but wend your way down Archbishop Makarios III Avenue, where you'll find local fashions at Bloom , Connelle, Soho Me and other boutiques.
Lunch in style at: Fat Fish by Limassol Nautical Club. Its wide patio overlooks Columbia Beach, one of the widest and sandiest in town. Choose from the day's catch that usually includes grouper, turbot, red mullet, sea bream, octopus and calamari.
Say your goodbyes: before you leave, buy a jar of carob honey, the local speciality. It's a rare and expensive dark honey produced by bees feasting on carob tree flowers.
READ MORE: 12 Mediterranean islands where you can escape the crowds
Map of Limassol
Use this handy map to explore all of our favourite places in Limassol:
Be the first to comment
Do you want to comment on this article? You need to be signed in for this feature