Day-tripping in Wales: 5 reasons to visit Barry Island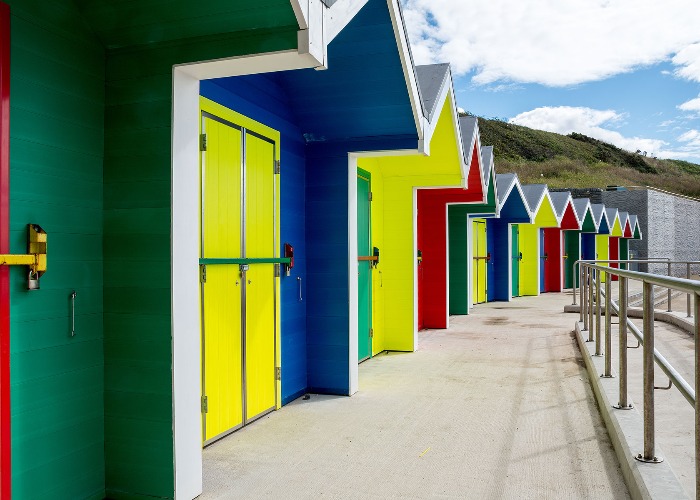 As the Duke and Duchess of Cambridge spend time on Barry Island – setting of beloved BBC sitcom Gavin & Stacey – we take a look at what's occurring for visitors to this Welsh wonder...
We ain't gonna lie to you, there was something thoroughly charming about the Duke and Duchess of Cambridge enjoying the amusement arcade on Barry Island today (5 August 2020).
Ben Birchall/PA Wire/PA Images
We're pretty sure that Gavin & Stacey's Nessa would have something to say about the future king and his wife spending the afternoon hitting the slots – although as yet there's no news about whether the royal couple nipped down to Boofy's Chip Shop after.
It's been over a decade (plus a 2019 Christmas special) since Gavin & Stacey hit our screens back in 2007.
Set between Barry and Billericay, Gavin & Stacey crossed the great Essex/Welsh divide (via the Prince of Wales Bridge – aka the Second Severn Crossing pictured below) to become one the biggest hits in BBC history.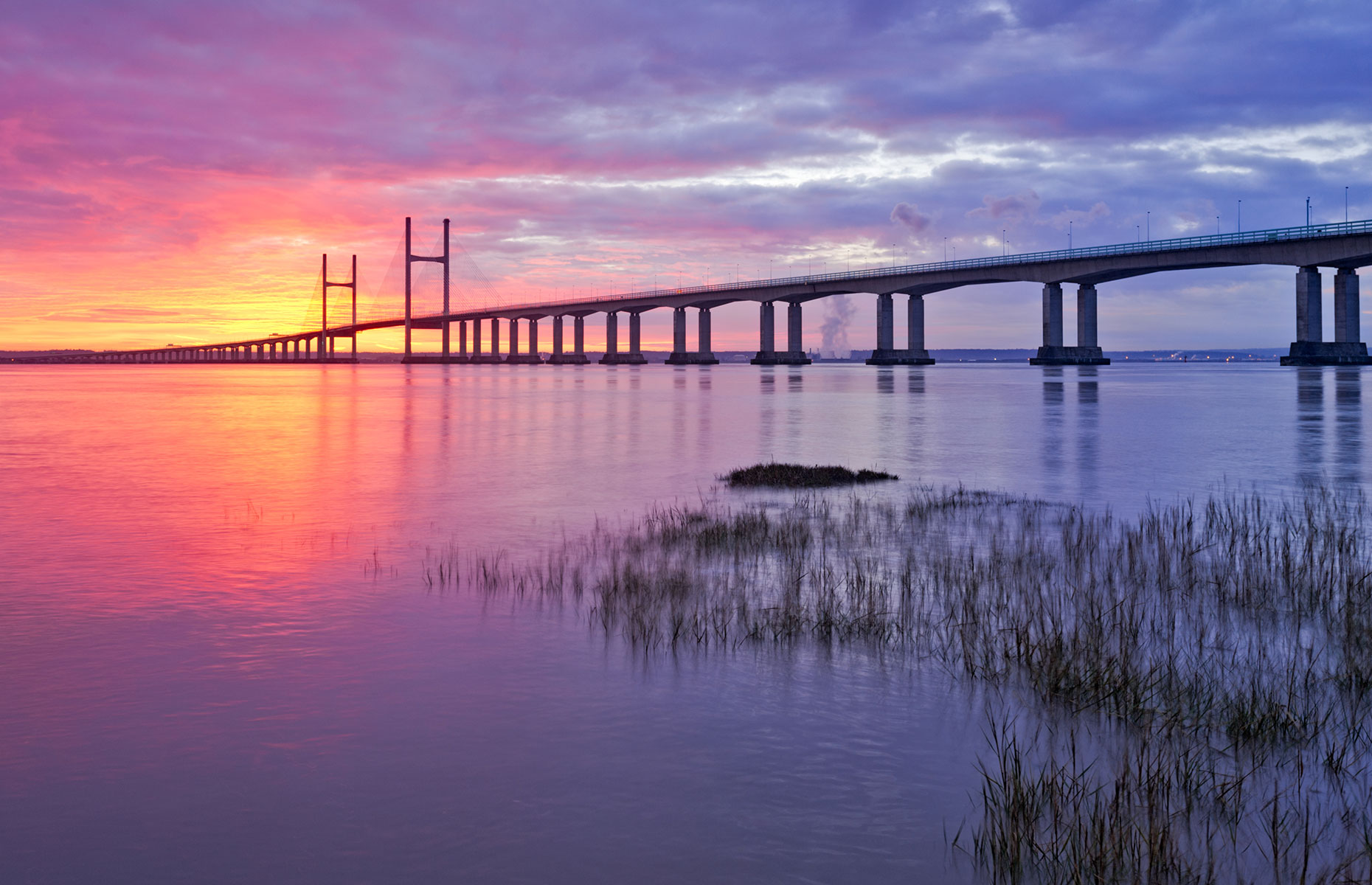 Chris Goddard/Shutterstock
But it seems the biggest benefactor of its success though was Barry Island itself, which has undergone a real renaissance in the last decade, known locally as the Gavin & Stacey effect.
READ MORE: Explore the South Wales Coast Path
Located on the very southern tip of South Wales, a nine-mile drive from Cardiff, Barry Island has been a popular seaside resort since the 1880s when the first train link came in.
It was home to the great Butlin's Barry Island for 30 years – in fact, it's rumoured that Billy Butlin was inspired to build his empire after a holiday on Barry Island – sadly, the holiday camp has long gone and what's left in its wake is a charming Welsh seaside town which is as beloved for its beautiful sandy beaches and Pleasure Park as it is as for its Gavin & Stacey memories.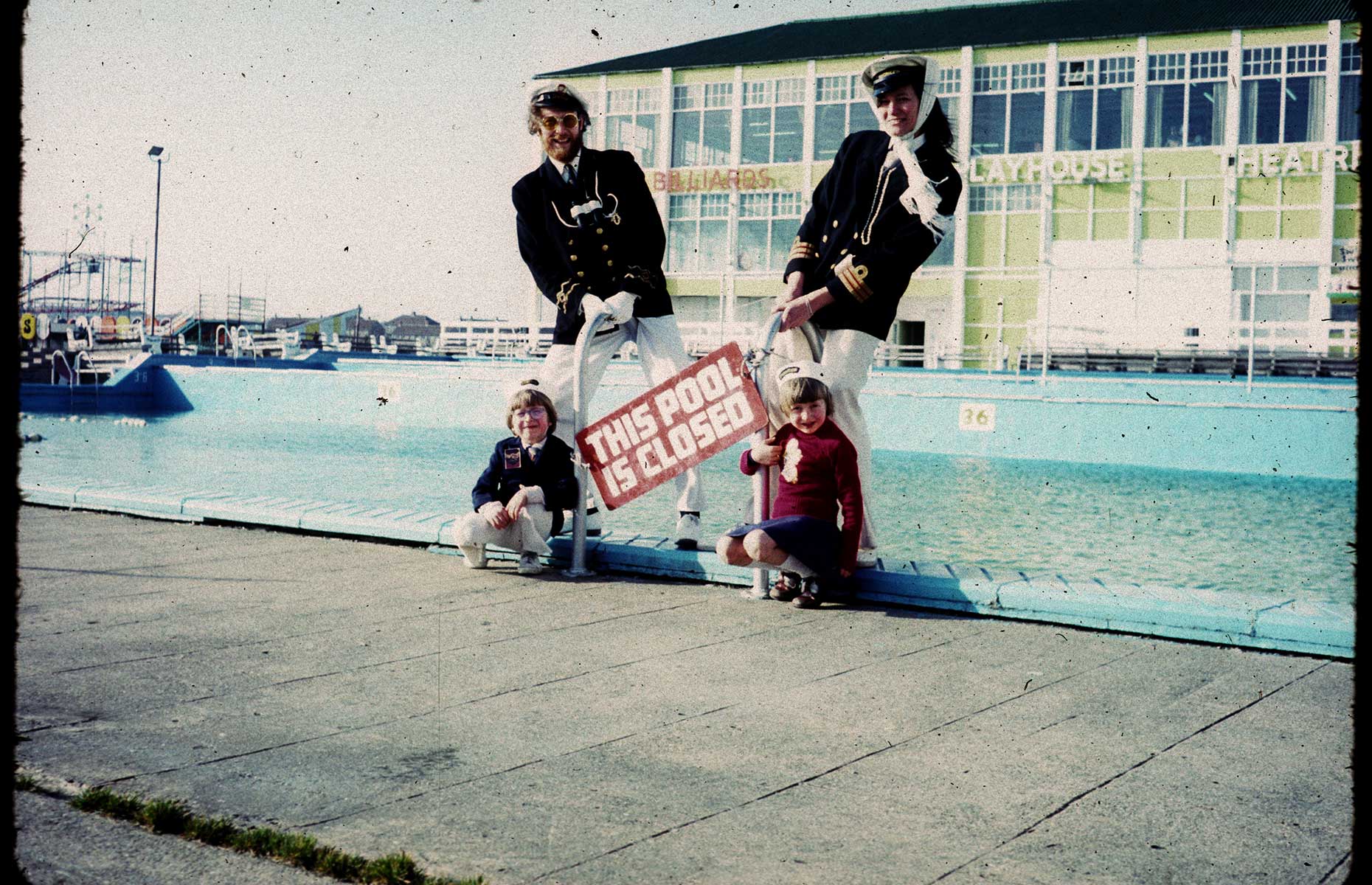 LeoLondon/Flickr/CC BY-NC-ND 2.0
So, what's occurring on Barry Island? Here are five reasons why Barry should be your next UK break.
1. To pay homage to Gavin & Stacey
Apart from the London scenes in the first episode, the entire series was filmed in and around Barry. Start by heading to Trinity Street in Barry, which was chosen for its great views over the old docks and Barry Island. Gwen and Stacey lived at number 47, while Doris was next door and Uncle Bryn across the road.
Tracey Davies
Don't worry, selfies are allowed – there's a sign in the window which says "Gavin & Stacey house, polite and respectful visitors are welcome to take photos."
As it goes, the Essex scenes were also filmed in South Wales and Pam and Mick's house can be found on Laburnum Way, an unassuming cul-de-sac in Dinas Powys, just outside Barry. And don't miss the chance to have Bryn's favourite gnocchi from Capriccio's Italian, aka the Glendale Hotel in Penarth, swing by the All Saints Church Hall, also in Penarth, where Gwen's birthday barn dance was held (just don't tell Jean this time eh?)
If you want to walk down the aisle of the church that Gavin and Stacey got married in, head to the beautiful St Cattwgs Church in Llanmaes (near Llantwit Major) a pretty little village just outside Barry where the scenes were filmed.
2. Ride the Barry Eye in the Pleasure Park
First opened in 1897, the Barry Island Pleasure Park was run by Bavarian showman, Jacob Studt, who started out with a couple of carousels and swingboats. It has since grown into Barry's biggest attraction with the full posy of Waltzers, Dodgems and Tea Cup rides, as well as the Barry Eye, a 95-foot (29m) high Ferris wheel which offers cracking views over the Bristol Channel.
David Jeffrey Morgan/Shutterstock
Afterwards, treat yourself to a coffee and a cream cake at Marco's Cafe on the promenade, where Stacey worked in series three. Stop by Boofy's Chip Shop in the Western Shelter for a Smithy special – three battered sausages and chips – then nip next door to Nessa's cash booth at the Island Leisure amusement arcade. Just don't bash the slots, alright?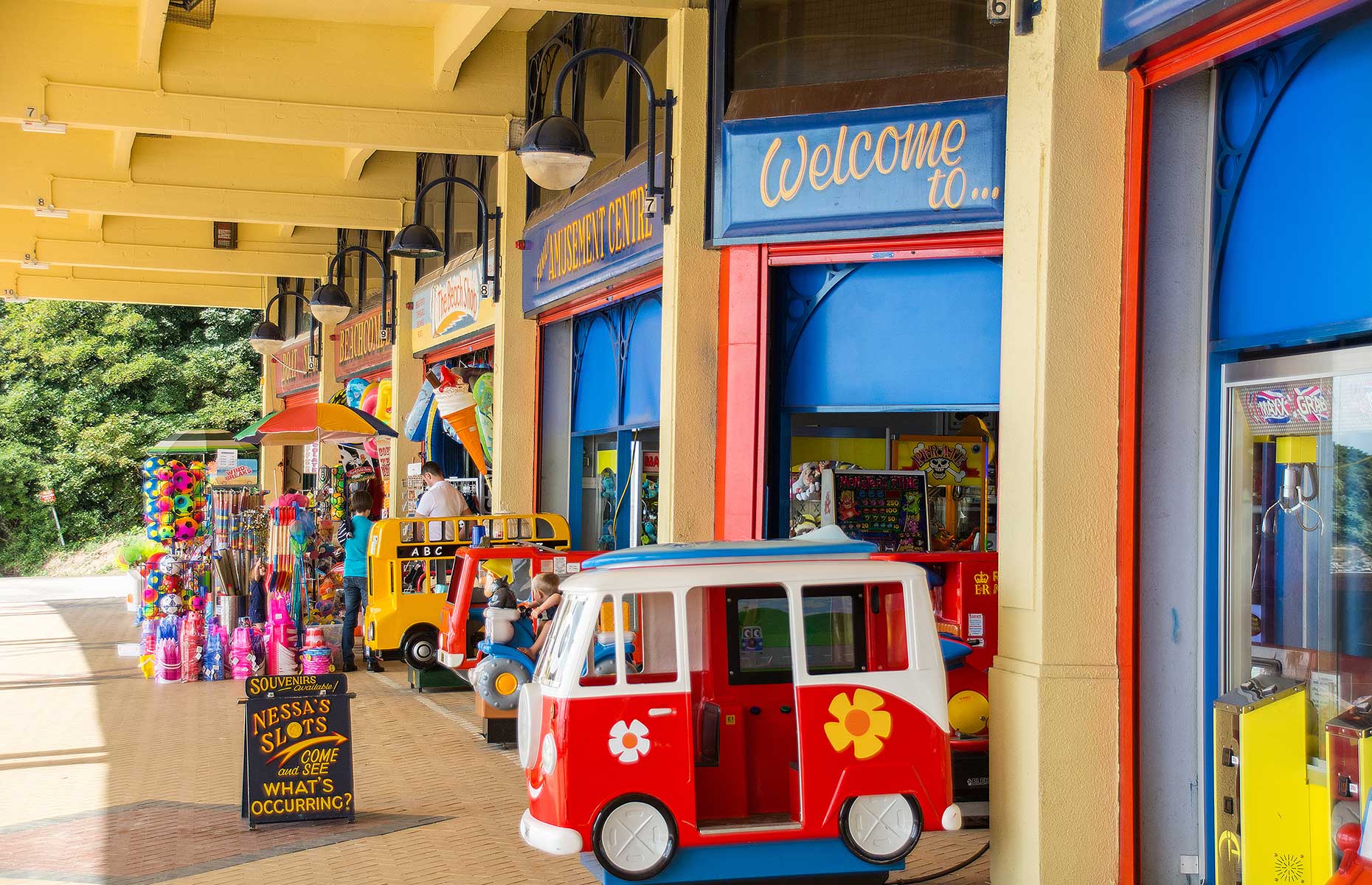 3. Build sandcastles on Barry Beach
Promenades lined with palm trees, rippling blonde sands and rainbow-hued beach huts, it's easy to see why the locals call it Barrybados – although it's more breezy Bangor than balmy Bahamas. There are two main beaches on the island, both lapped by the Welsh slate-grey waters of the Bristol Channel. Whitmore Bay (pictured below) is the main beach and featured in the series. It's particularly pretty lined with colourful beach huts, all of which can be hired for the day in the warmer months.
@BARRYISLAND_/Twitter
Alternatively, Jackson's Bay to left of Whitmore offers a long and narrow stretch of sand, flanked by the harbour wall and the cliffs, which is usually quieter in the summer months.
READ MORE: What to see and do in St Davids – Britain's smallest city
4. Visit the UK's smallest theatre
Barry Island might be small, but it packs an almighty punch when it comes to entertainment. And I'm not just talking about a night out at Gordon Bennett's Night Club. The Small Space on Island Road is proudly Britain's smallest theatre and cinema.
Built in a converted Victorian shop, this tiny 25-seat theatre opened in 2018 and hosts a variety of live theatre, magic shows and film screenings in the space downstairs, while a fully licensed bar upstairs keeps punters professionally watered.
5. Go to GlastonBarry
Forget the shenanigans down on Worthy Farm, the biggest date in the Barry calendar is GlastonBarry, a two-day tribute band festival (24-25 July 2021) in Barry's Romilly Park. Launched in 2013, the festival is now one of the biggest music events in South Wales and last year saw acts such as Flash, a Queen tribute, U2baby, with Bono look-a-like, and Oasish, who play the Gallagher brothers hits. And who knows, this year could be the year that Nessa and Bryn bring their joyous rendition of 'Islands in the Stream' to the main stage.
In the words of the great Nessa herself, if you want my advice, you want to get yourself down to Barry, pronto. It's well tidy.
Getting there
Open returns from London Paddington to Barry Island cost from £81.30 thetrainline.com
Be the first to comment
Do you want to comment on this article? You need to be signed in for this feature