The best smartphones for snap-happy travellers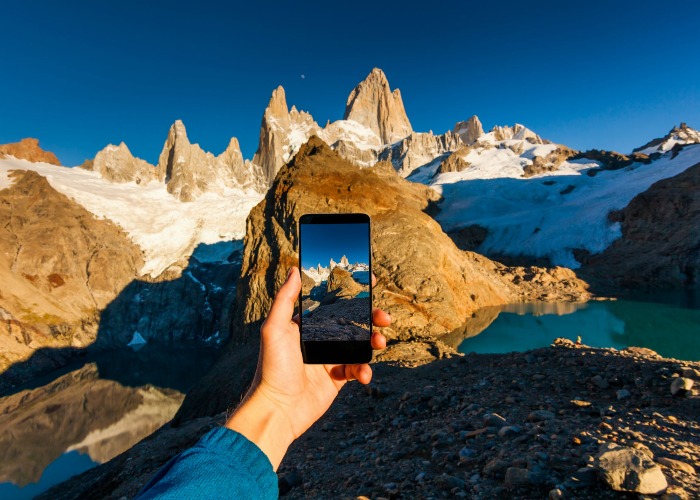 Smartphone cameras are becoming ever more sophisticated with each new release. Find out which smartphone you should invest in to get the best photos on your travels.
As smartphone cameras get better, your travel pictures can too. Today there are hundreds of smartphones on the market, from the eye-wateringly expensive to the surprisingly good value, and each has their own use for snap-happy travellers looking to up their photography skills on holiday. These are the best smartphones for creating everlasting memories.
Best for big landscapes and even bigger selfies: Huawei P30 Pro
Great for: landscape shots, selfies, wildlife photograph, manual photography
The downside: post-processing is overdone and the phone is huge
@huaweiuk/Facebook
One of the most sophisticated smartphone cameras on the market, the Huawei P30 Pro has all sorts going for it. There are three different lenses on the back: a super zoom lens that offers up to 50x zoom, a 40MP camera lens and a 20MP ultra wide angle lens. The combination of these, and the phone's fast processor, makes for some very pleasing photography.
The maximum zoom is quite grainy and the further you zoom, the shakier the camera gets, but it's impressive nonetheless. If you can use a tripod or rest this on something while shooting, capturing wildlife with this phone is seriously fun. We also love the wide-angle lens, which makes even more of your surroundings visible in the picture, or means you can really capture the majesty of tall buildings.
@huaweiuk/Facebook
There's an aperture mode for creating that bokeh effect you'd get with a good DSLR lens, though its automatic subject selection can sometimes be off, and a portrait mode for beautifying your selfies.
One of the main draws of this smartphone camera, though, is its Pro setting. This allows you to change all the settings you'd normally have access to when shooting on manual with a DSLR, so if you're more akin with big cameras and want the freedom to choose your aperture and shutter speed, this is the phone for you.
Best for budget travellers: Motorola One series
Great for: simple point and shoot, selfies, video
The downside: occasionally slow, picture quality is significantly lower than others
junior_cienmatic/Shutterstock
This US smartphone maker has a few options that are good for travellers not wanting to spend half their holiday budget on their device. They have three photography-centric phones, the Zoom, the Macro and the Action, each with a different purpose. The Macro is – as the name suggests – focused on close-up photography, while the Zoom is more for long-range with its optical magnification. The Zoom also has a great wide-angle lens, meaning you can get the whole family into that group shot, or just capture vast landscapes all at once.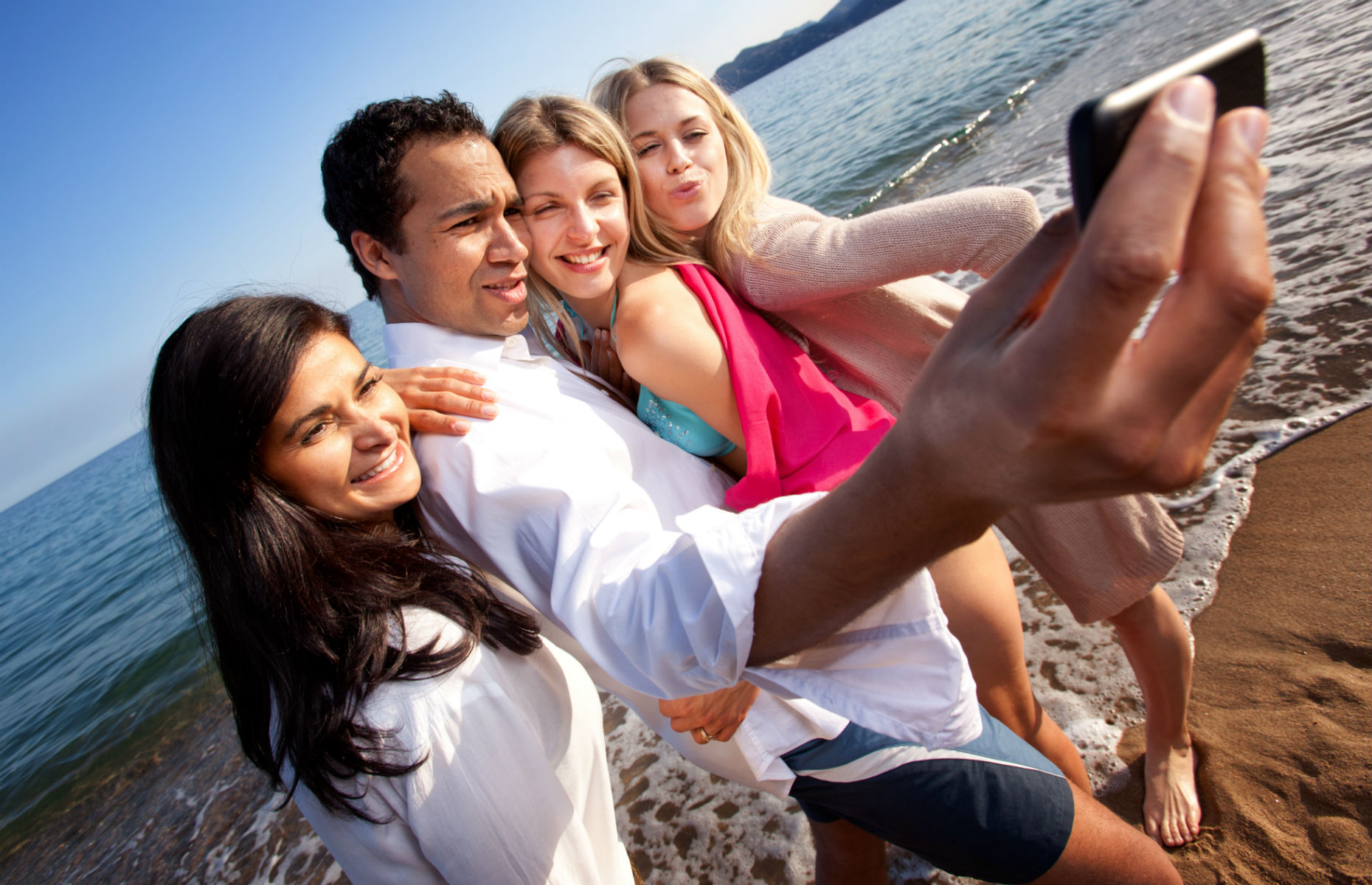 Tyler Olson/Shutterstock
The One Action great for video and has some clever settings to give your travel videos an edge – the best of which is the ability to shoot in landscape mode while holding the phone in portrait, which makes it infinitely easier to keep the camera steady. The smartphone camera also has image stabilisation for video, too, which occasionally looks jumpy when played back but is still better than basic hand-held shots.
The downside for these three, though, is that the phone can be occasionally slow to catch up, which is tricky when you're shooting moving subjects (we tried taking a few snaps of a puppy and it looked more like a Tasmanian devil). They don't do well in low light, either, with lots of grain and blur, so reserve this smartphone if you're going somewhere sunny! However, for the price (they start at £199), these three phones offer pretty good cameras, so they're a safe bet if you don't want to blow the budget.
Best for beautiful lighting: Google Pixel 4
Great for: landscape shots, night photography, portraits
The downside: the cost, at almost £700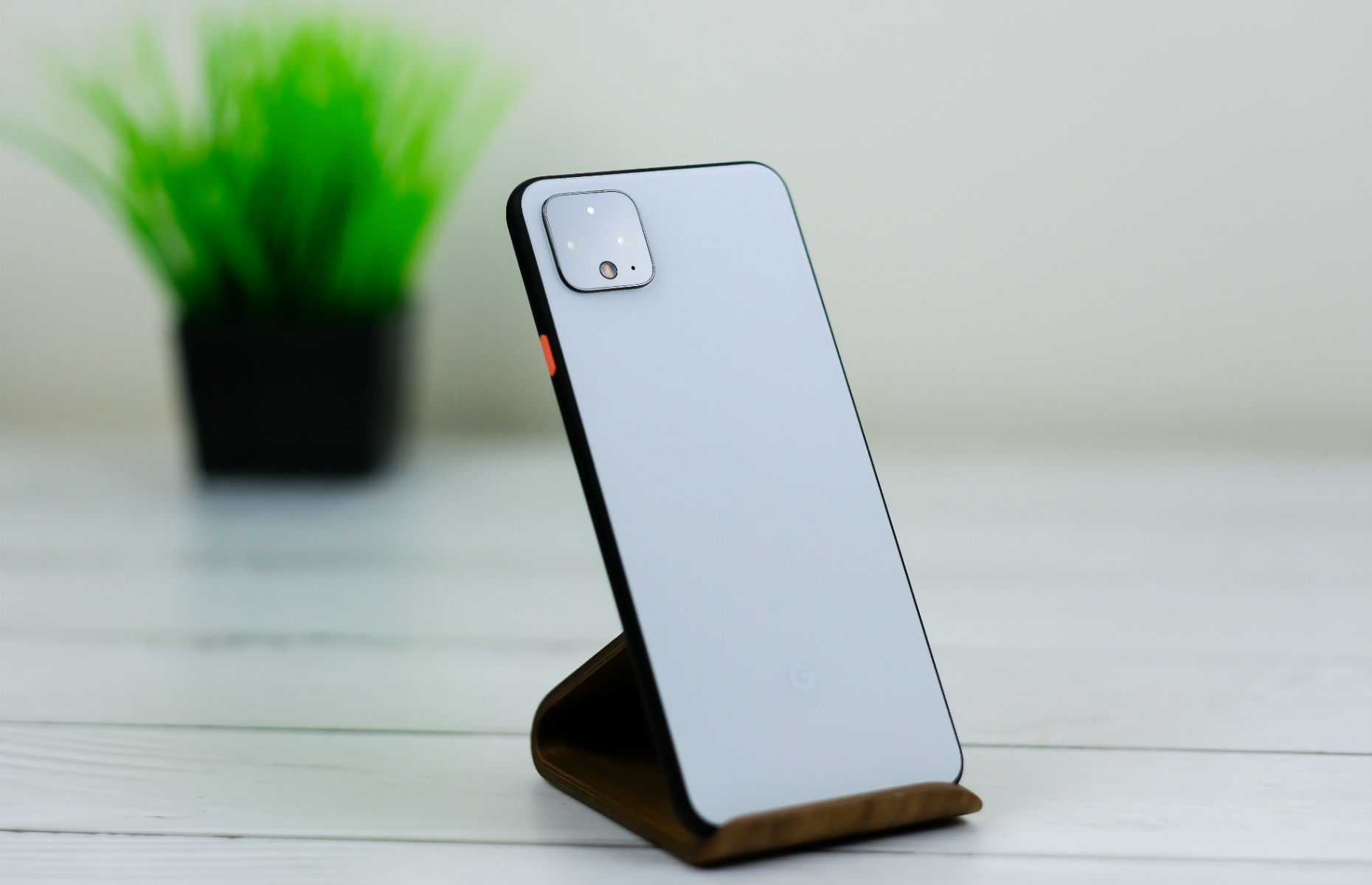 IrinaKobrina/Shutterstock
Google has long been a pioneer in the smartphone camera game, and the Pixel 4 is no exception. The phone costs around £700, so it's not a bargain, but for that money you do get a supremely good camera that is excellent in all sorts of lighting conditions.
The nighttime mode with this device is exceptional for a smartphone – it can even capture the stars in the right conditions. There's also an option for adjusting the exposure on certain parts of a scene before you hit the shutter, making it easier to shoot backlit subjects (great for those sunrise/sunset selfies).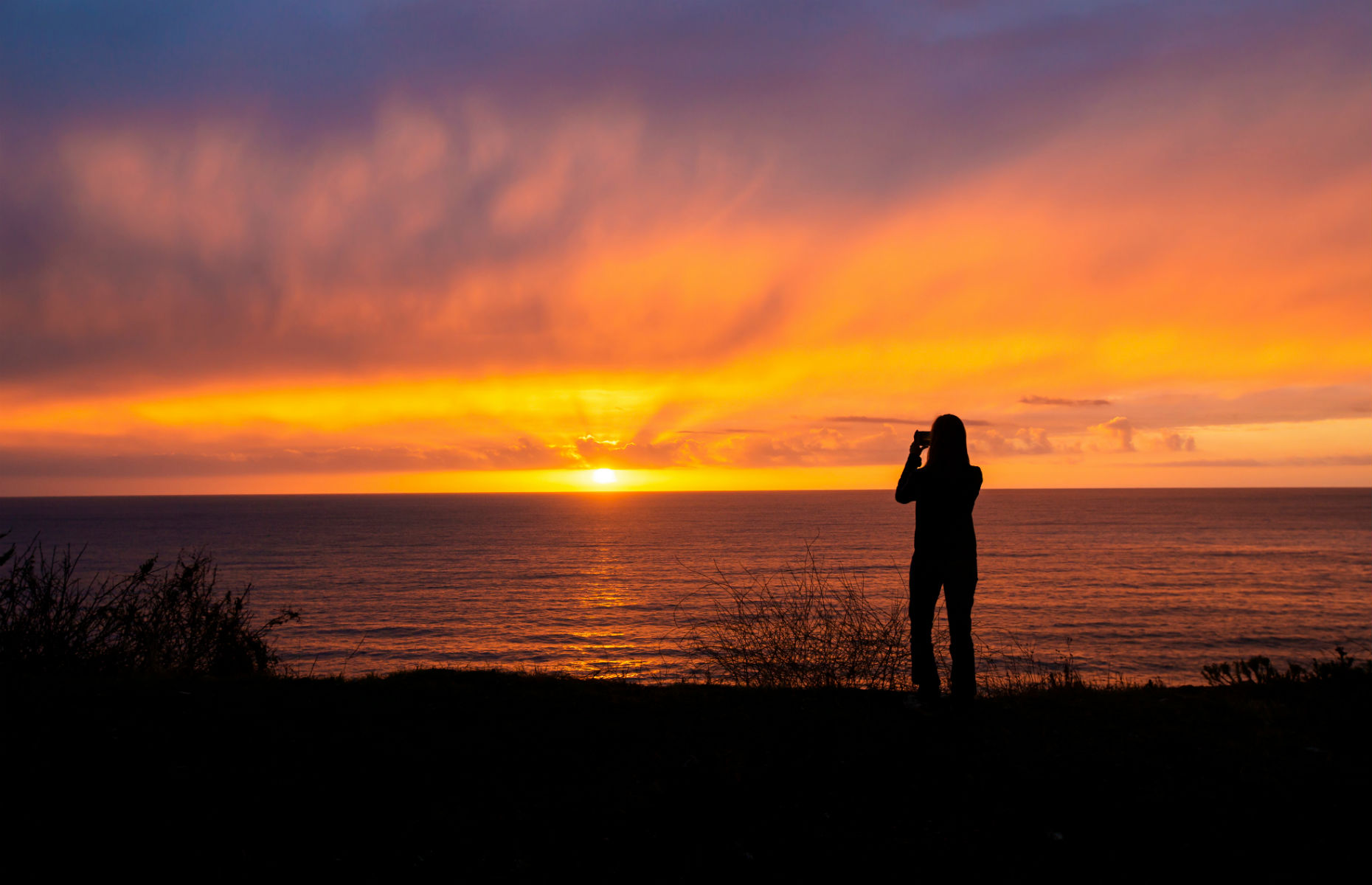 Favious/Shutterstock
There's a great portrait mode giving lovely softening depth of field, and you get unlimited storage on Google's cloud service so you never have to worry about filling up the phone memory.
Best for pretty portraits: iPhone 11 Pro
Great for: a solid all-rounder
The downside: the cost, at over £1,000 and the restriction of Apple's ecosystem
Sergey Eremin/Shutterstock
Apple's iPhone 11 Pro has its best camera yet, with three 12MP lenses offering an excellent variety of shooting styles. Go wide-angle to get those epic landscape shots, or zoom in using the telephoto lens to get up close and personal with your subjects – this makes it superb for safaris and wildlife photography. The phone has a supremely fast processor, and is exceptional in low-light conditions, especially as night mode is automatically switched on when it senses dim lighting, unlike the Pixel which is manual.
The front selfie camera is also 12MP – often smartphones have less sophisticated lenses here, so this is great – and it even shoots in 4K video, so indulge your inner influencer and get in shot. This smartphone is even waterproof, so no need to worry about taking it in the pool – just be quick to fish it out should it go swimming.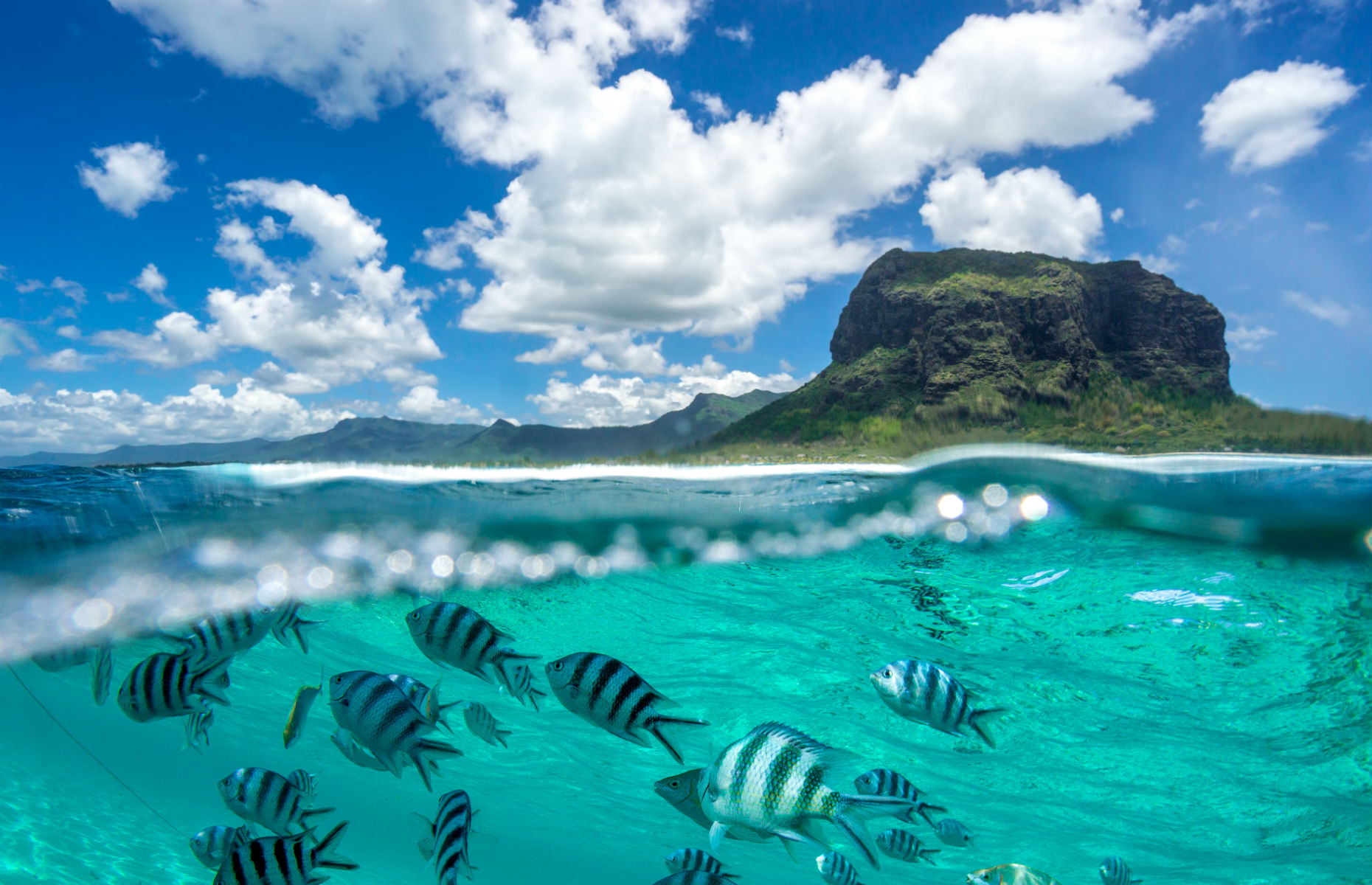 ohrim/Shutterstock
Lead image: Anton Petrus/Shutterstock
Read more: The best mobile phone networks for travellers
Be the first to comment
Do you want to comment on this article? You need to be signed in for this feature